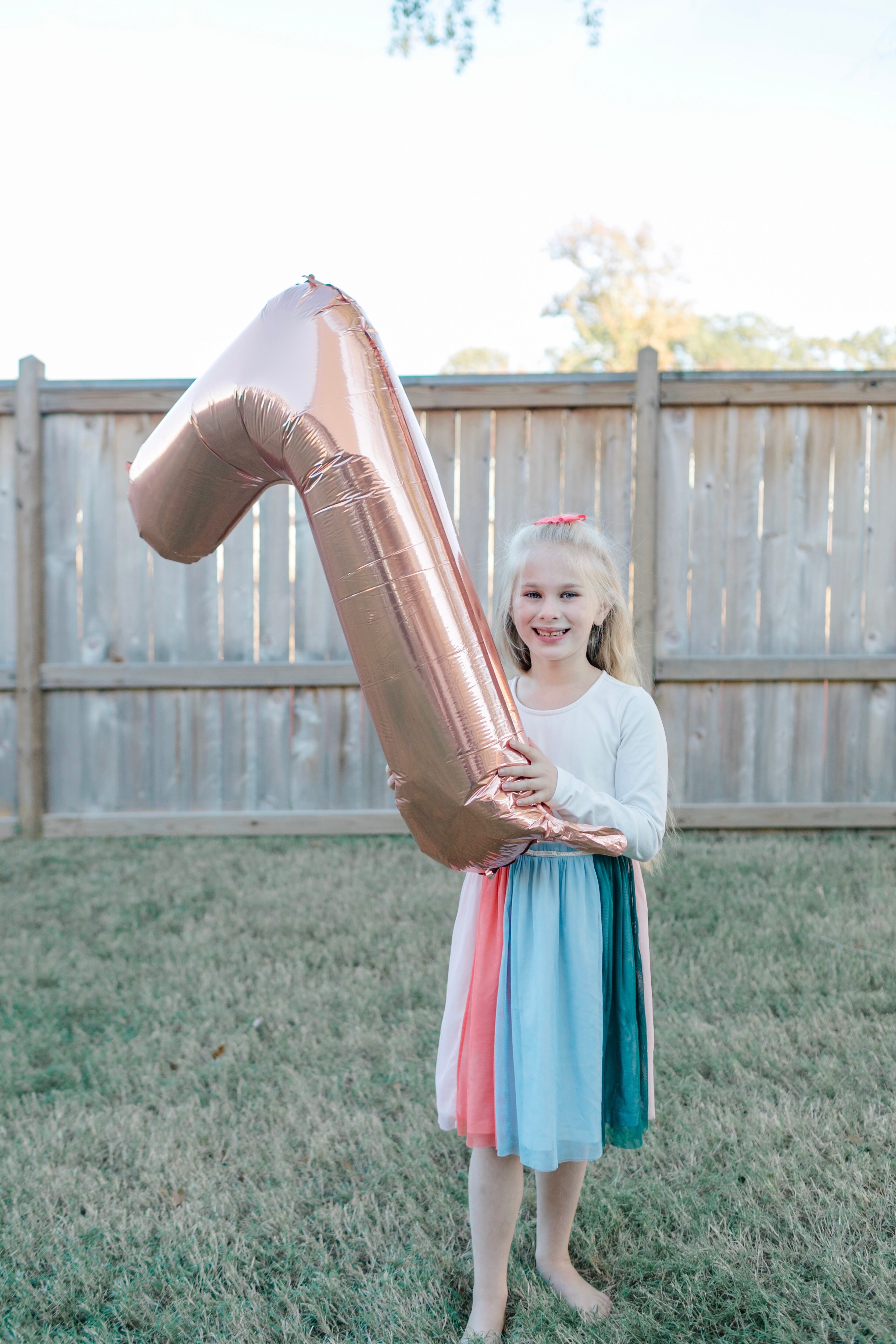 SHOP THESE GLAMPING BIRTHDAY PARTY IDEAS:

How do I have a 7 year old?! I can't believe it's been 7 years since I had that feisty little blonde haired baby and became a mom. Time really does fly by! Leighton's parties in the past have honestly been pretty small and low-key. Then she got older and covid hit, and we just haven't done much in the way of celebrating. We still kept her party small this year by only inviting immediate family and just a few close friends, but we were excited to go a little more out on the party and decorating this year. Scroll down for our glamping birthday party ideas!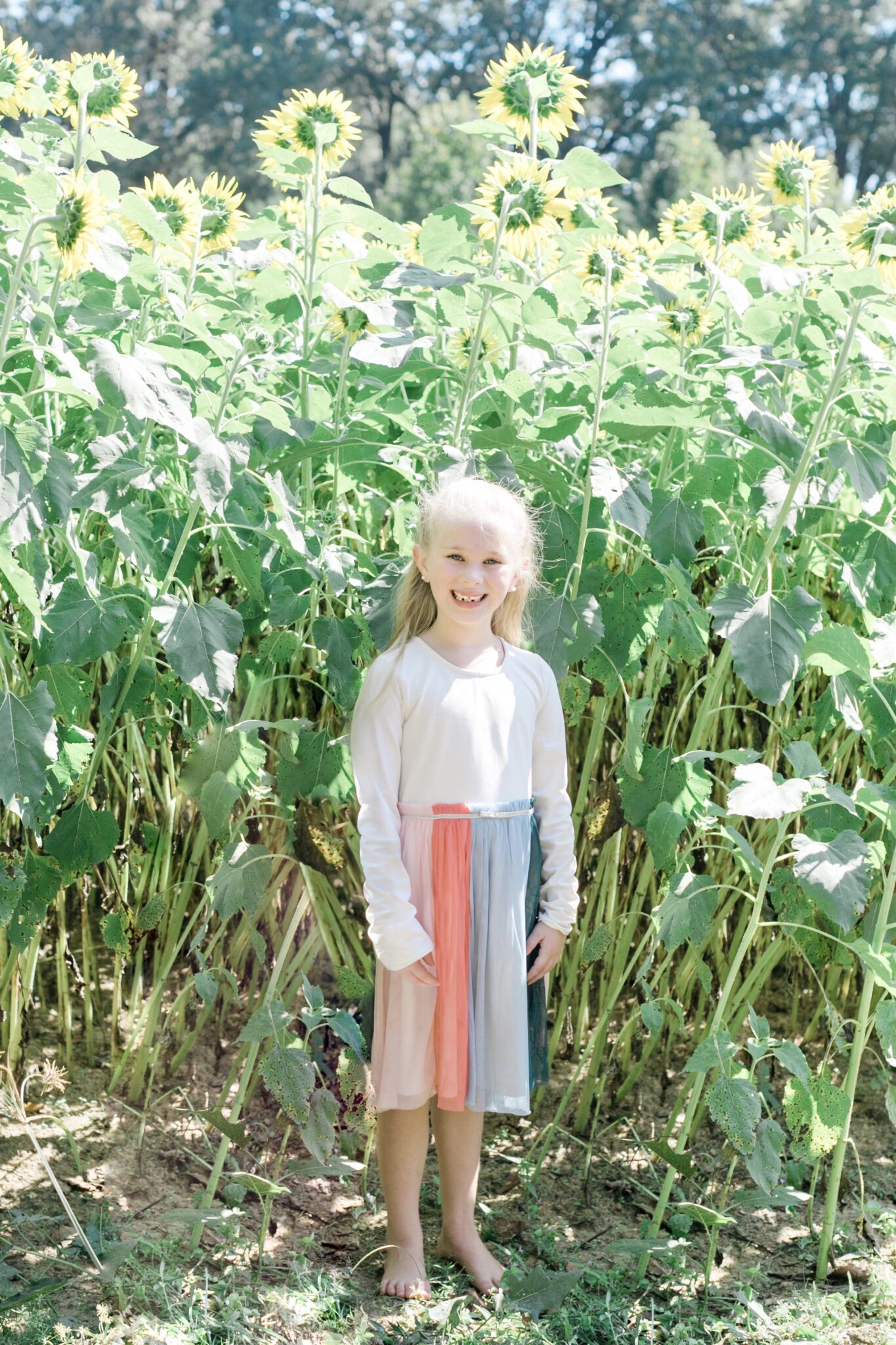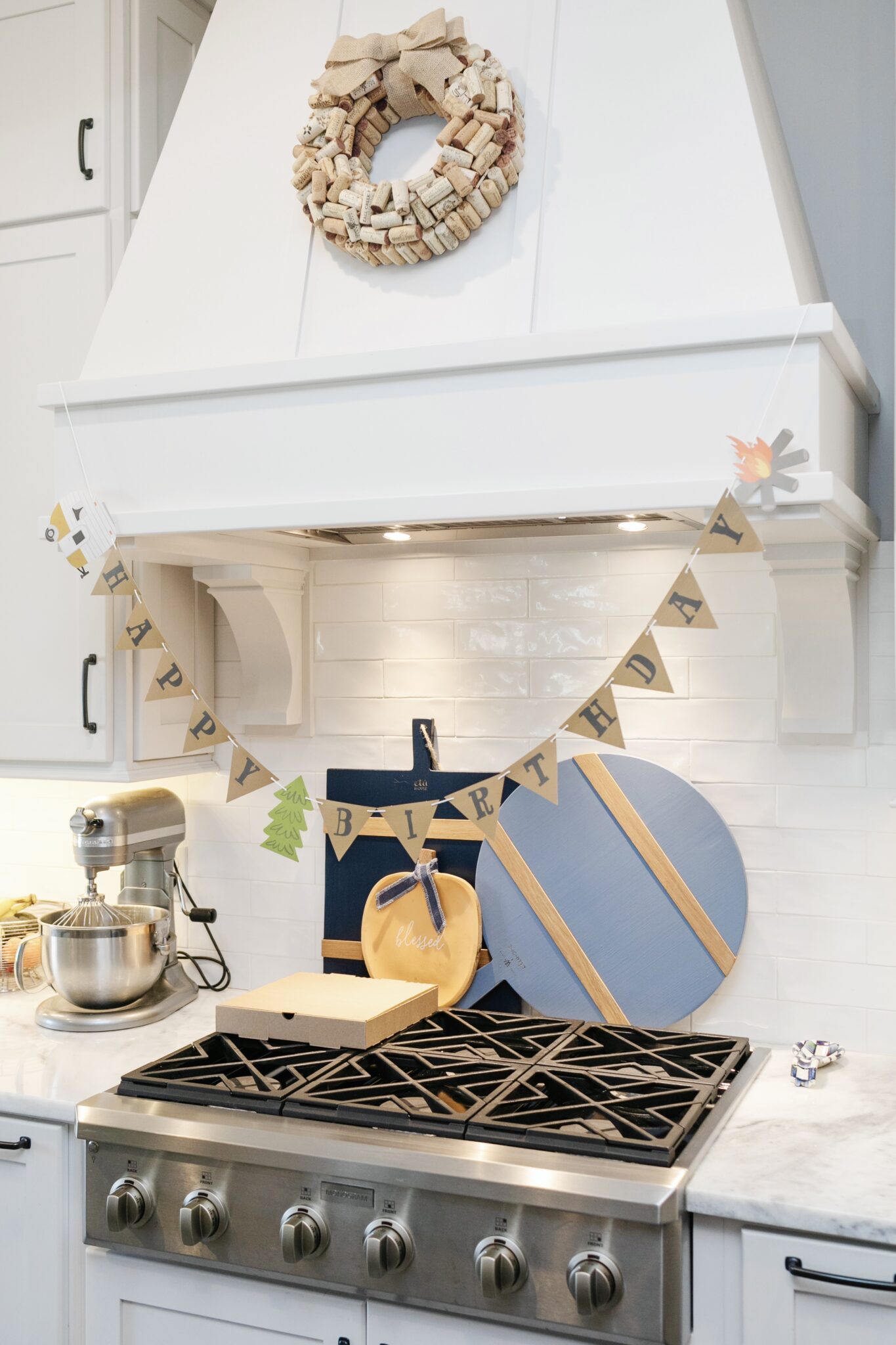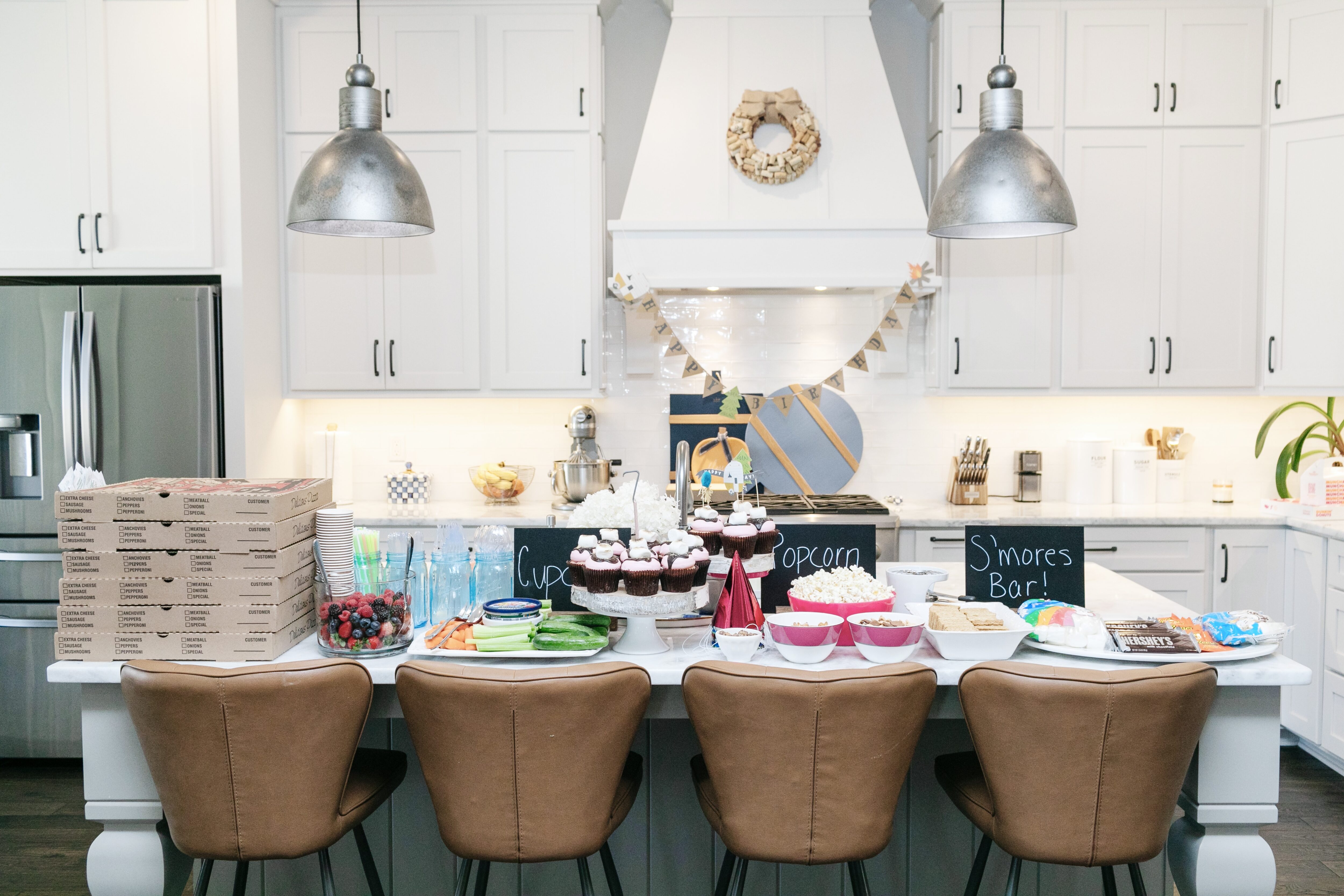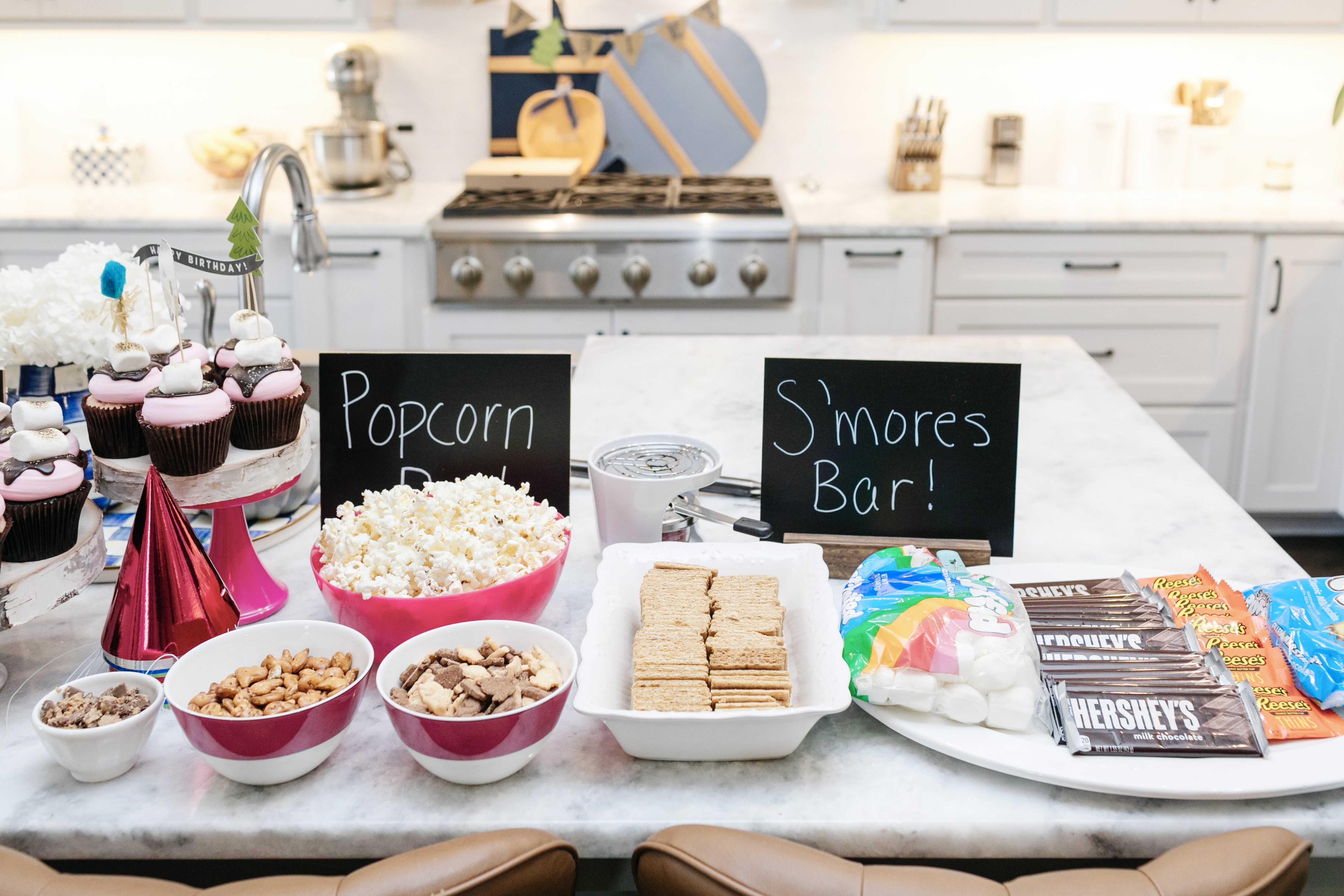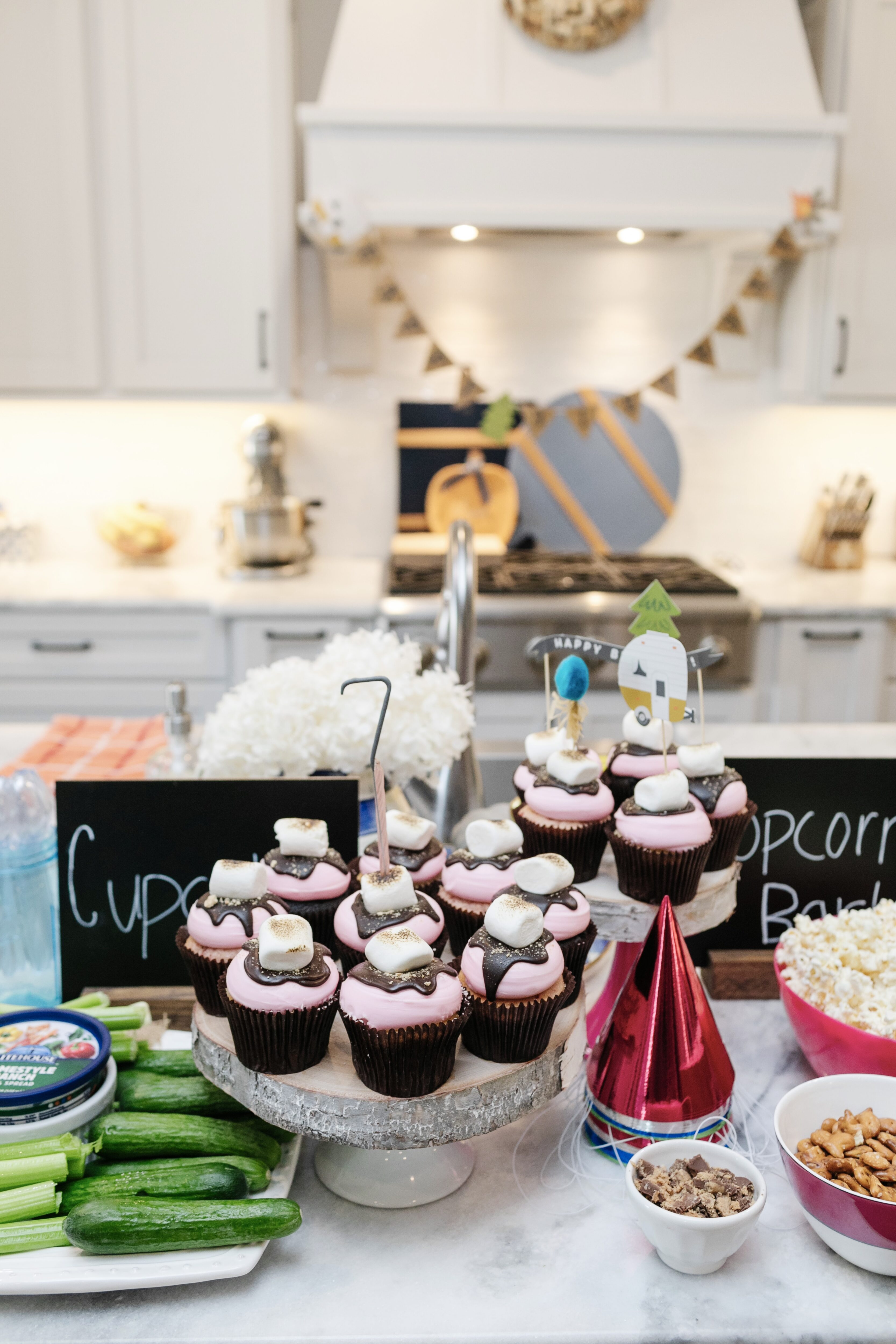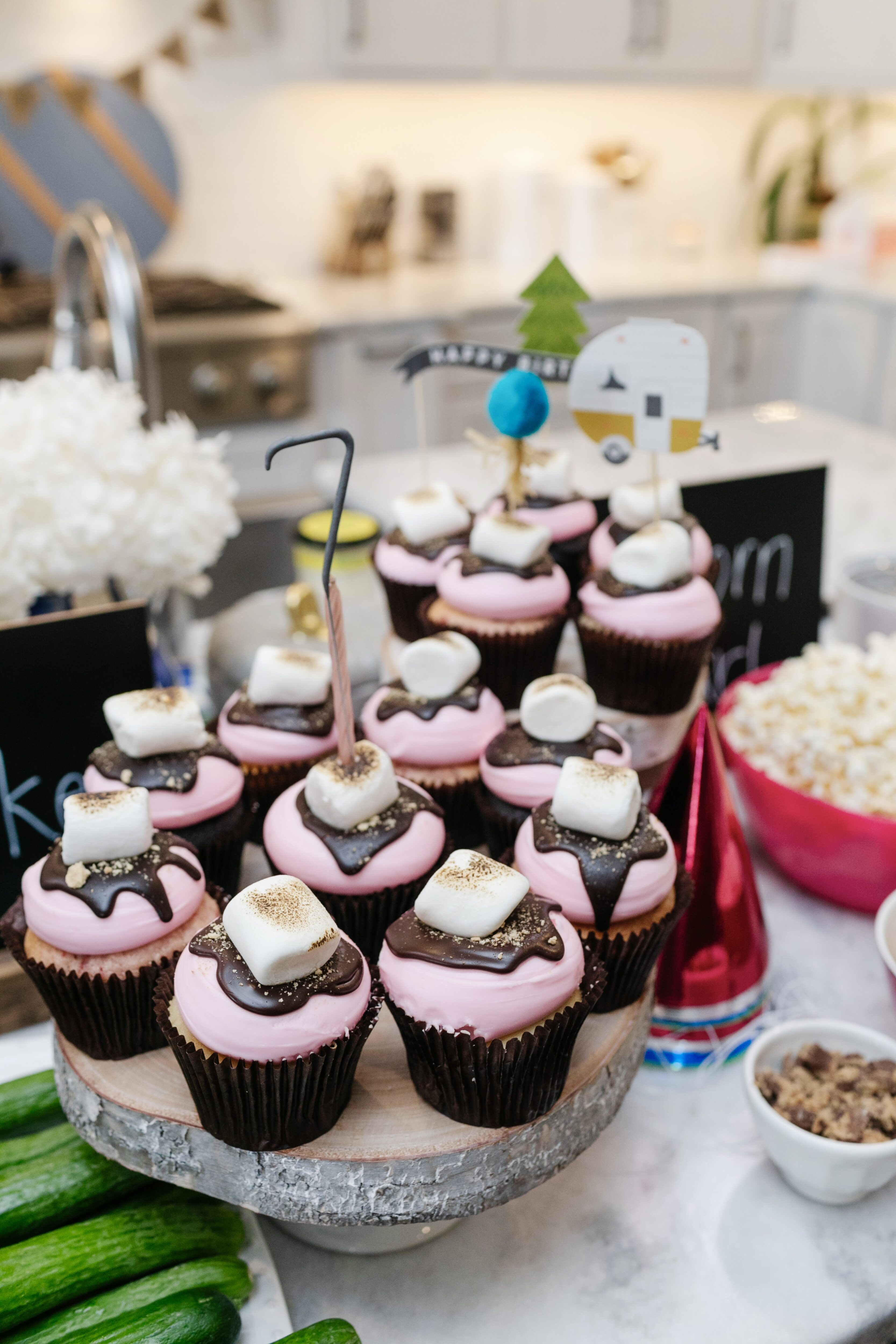 I have been wanting to do a glamping birthday party theme for a while, and Leighton has been wanting to go camping or "glamping" too lately, so this theme was perfect! We never know if it will be warm or cold and rainy on Leighton's birthday, so we planned it back at the beginning of this year and hoped for the best. Luckily, the weather was absolutely perfect!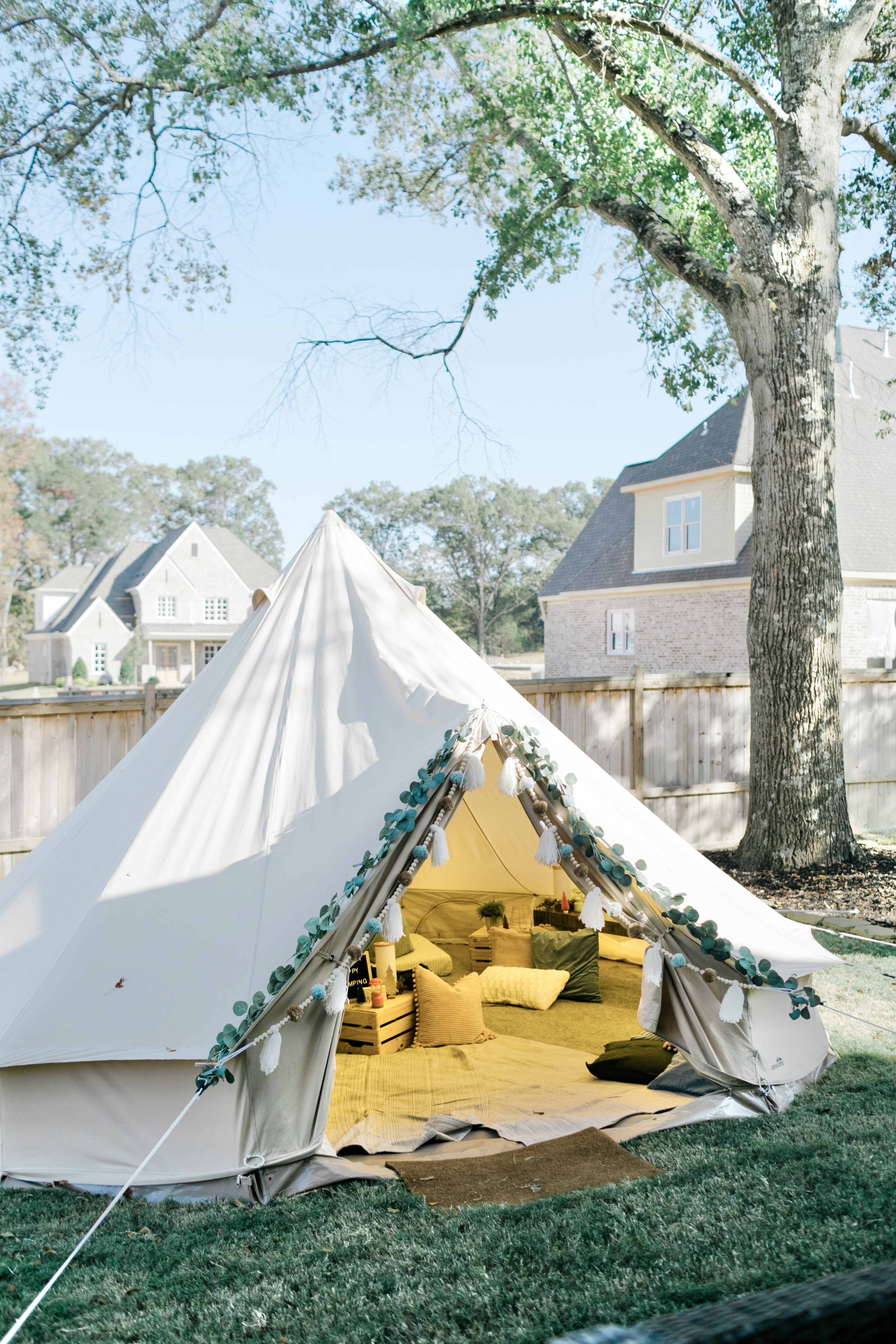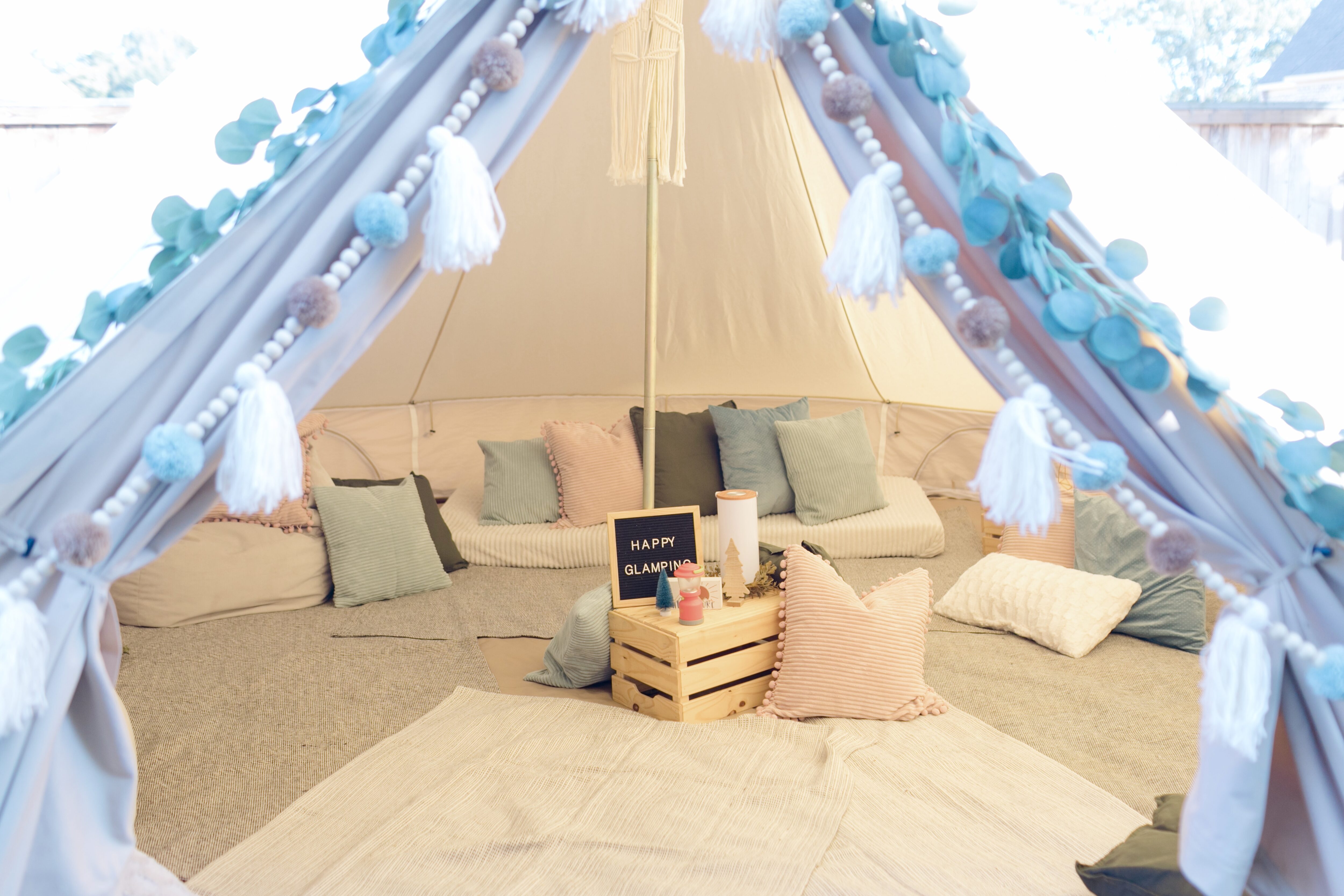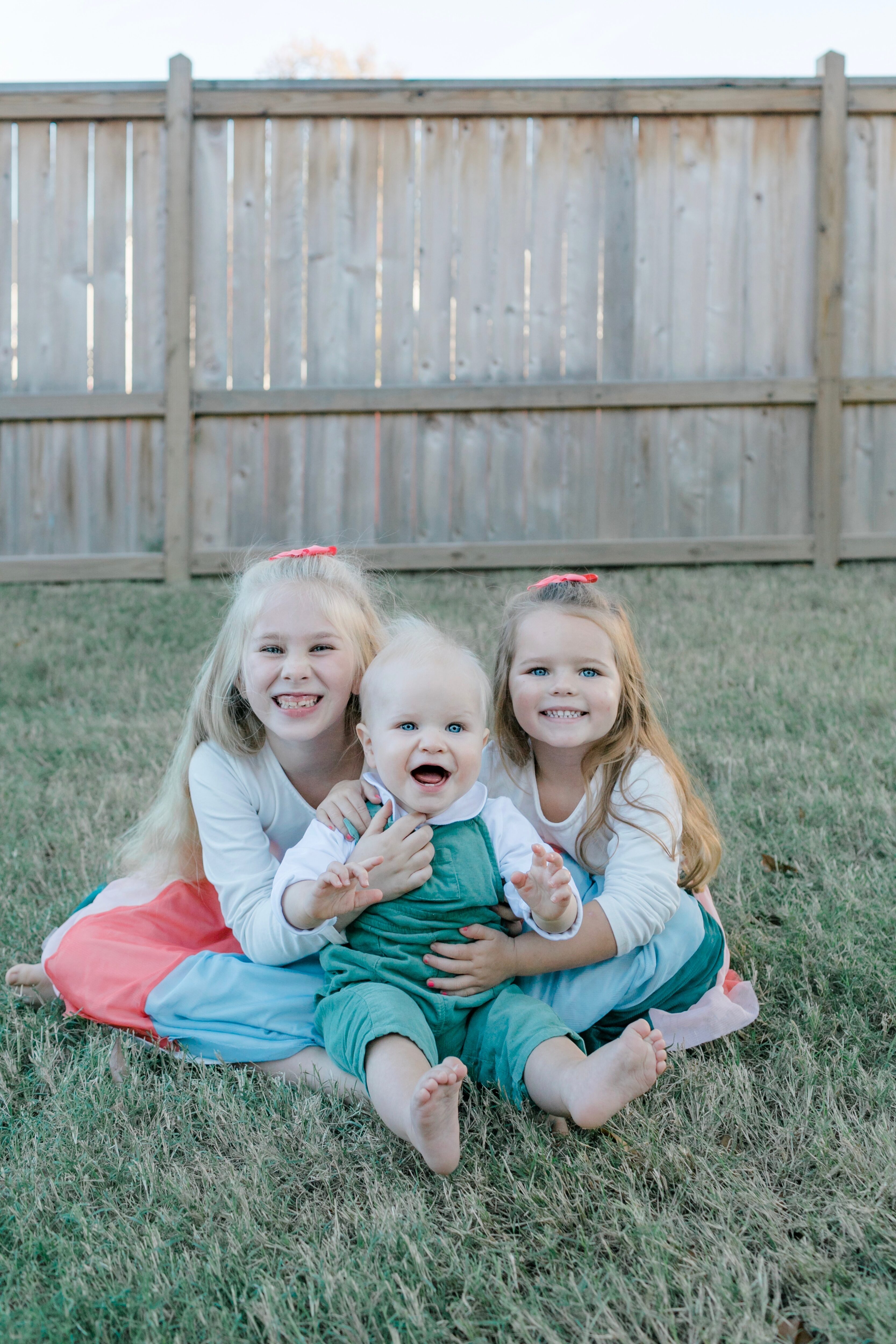 We had a huge tent set up in the backyard from Glamp901. You might remember we used them last year for teepees upstairs in our family room. Ever since then, I've been wanting to have them come back and bring the big tent next time. We had it set up in the backyard with beanbag chairs, blankets, pillows and mattresses for lounging. We set up a projector screen and played movies for the kids.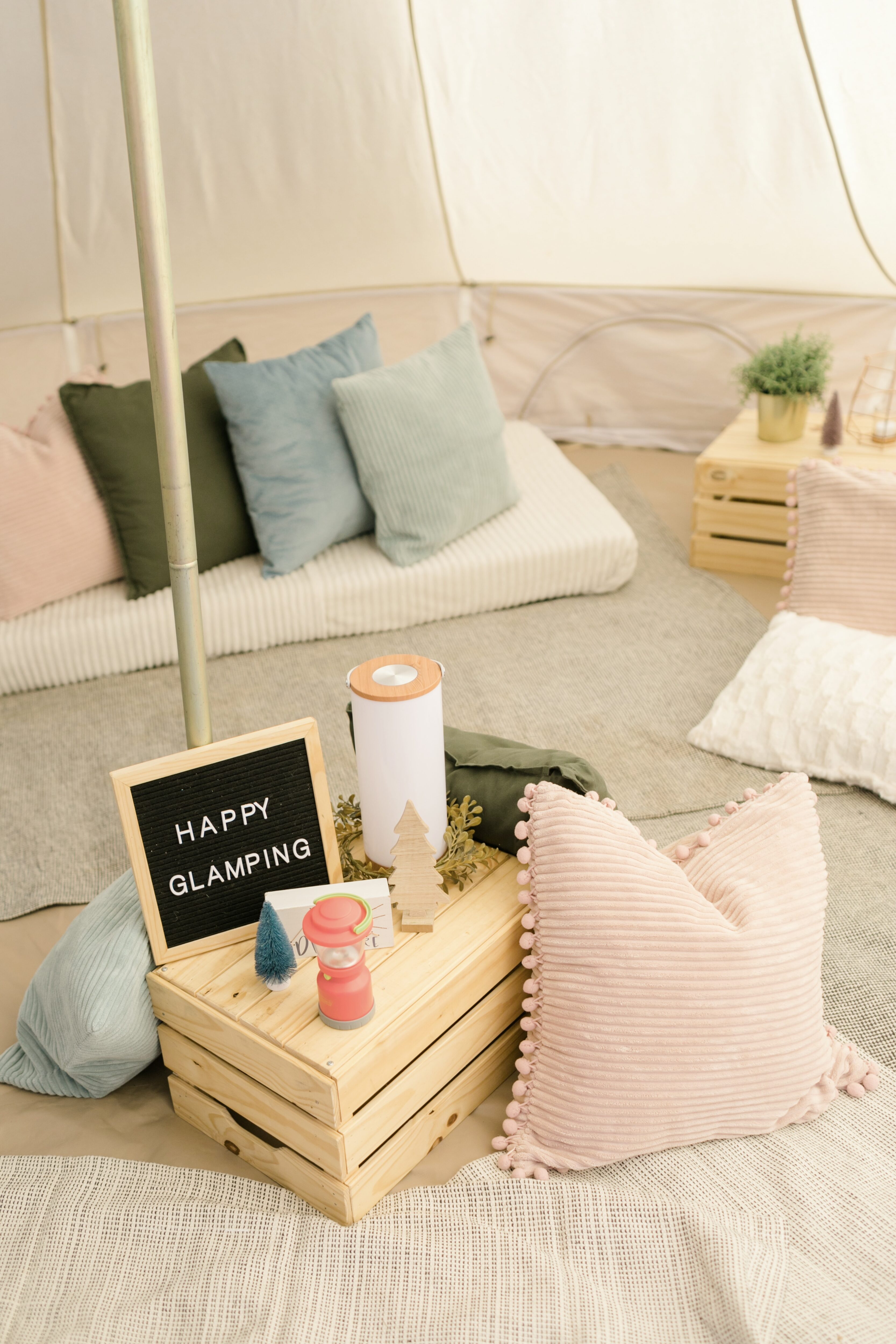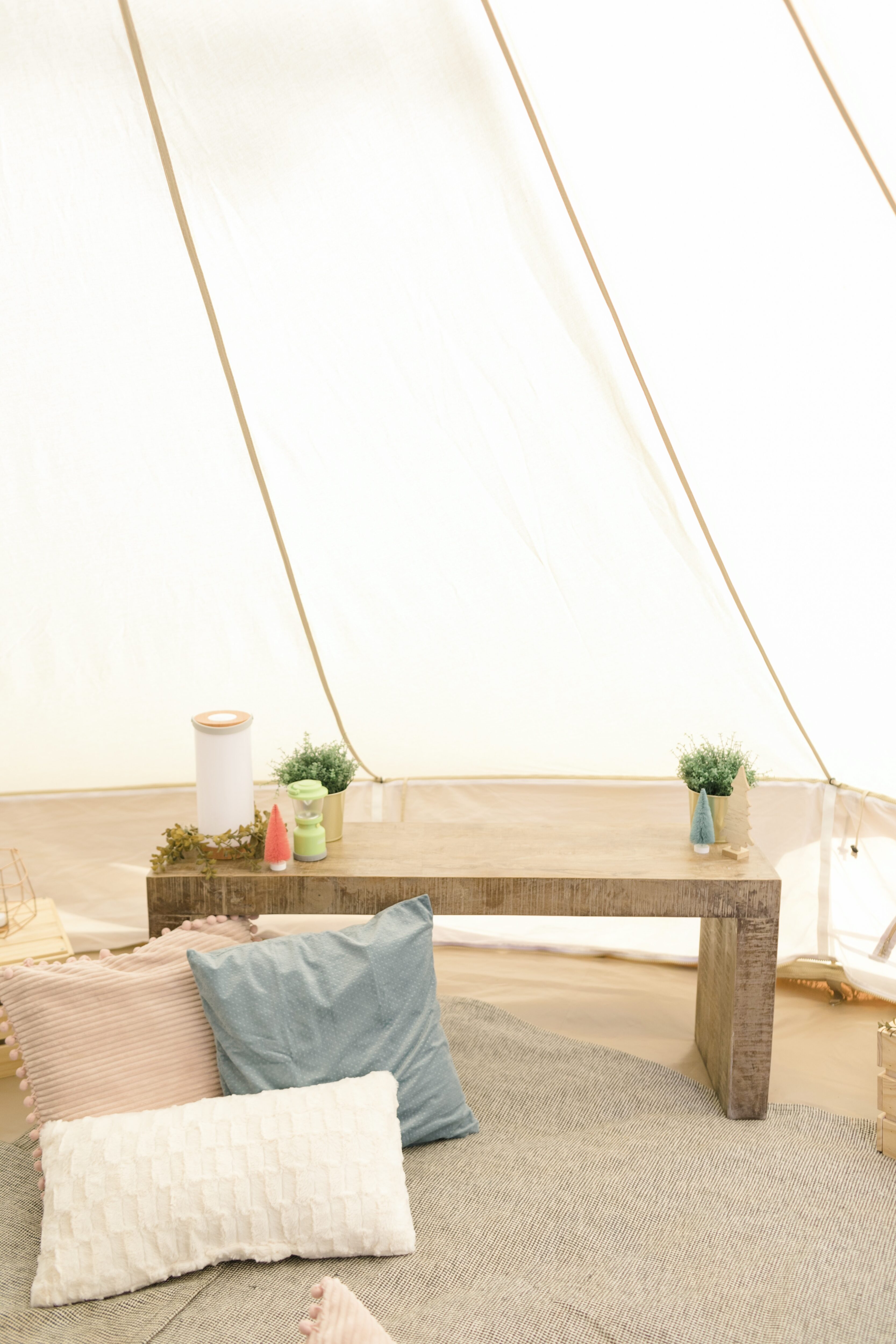 Alpha Lit set up letters in the backyard by the tent with Leighton's name spelled out. It was such a fun, special touch! We set up a s'mores bar, cupcakes, pizza and veggies and fruit snacks for the kids. I think they were perfect for a glamping theme!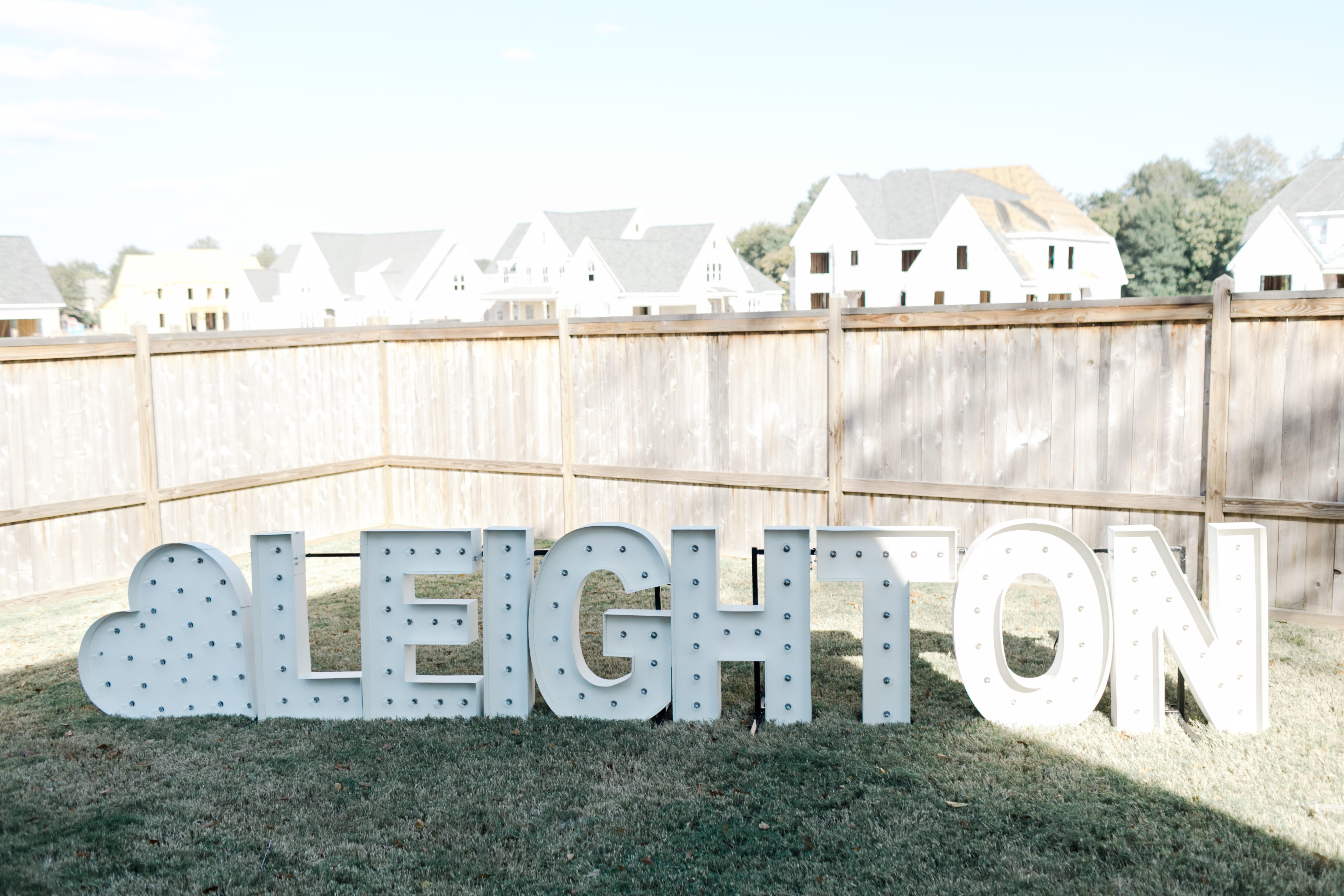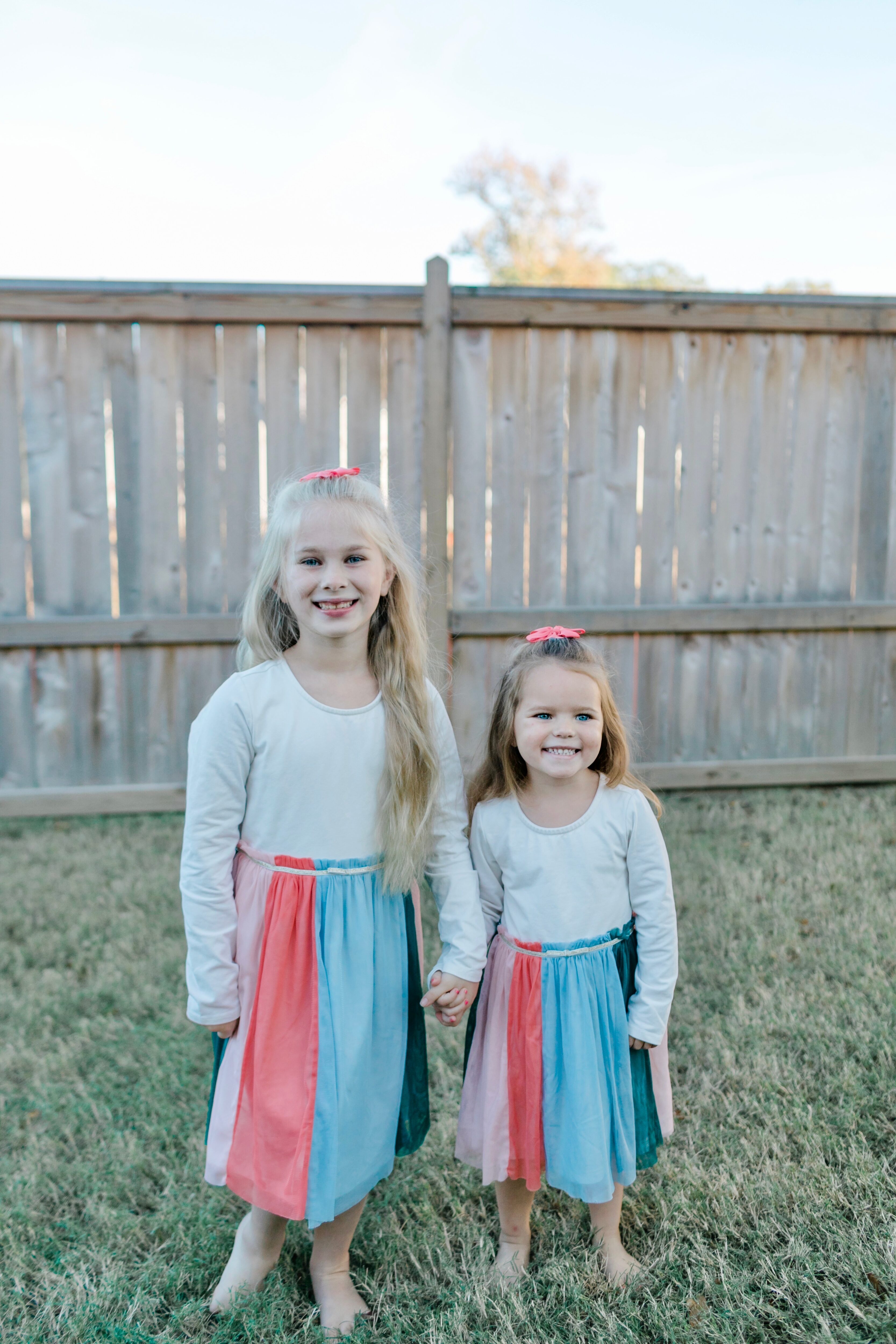 I even found these adorable little lanterns and these cute little bottle brush trees to use for decorations. And the best part is that the lanterns will be used when we do go camping, and the trees will be used for Grayson's party and Christmas decorations. Win win, I'm all about reusing decorations when we can!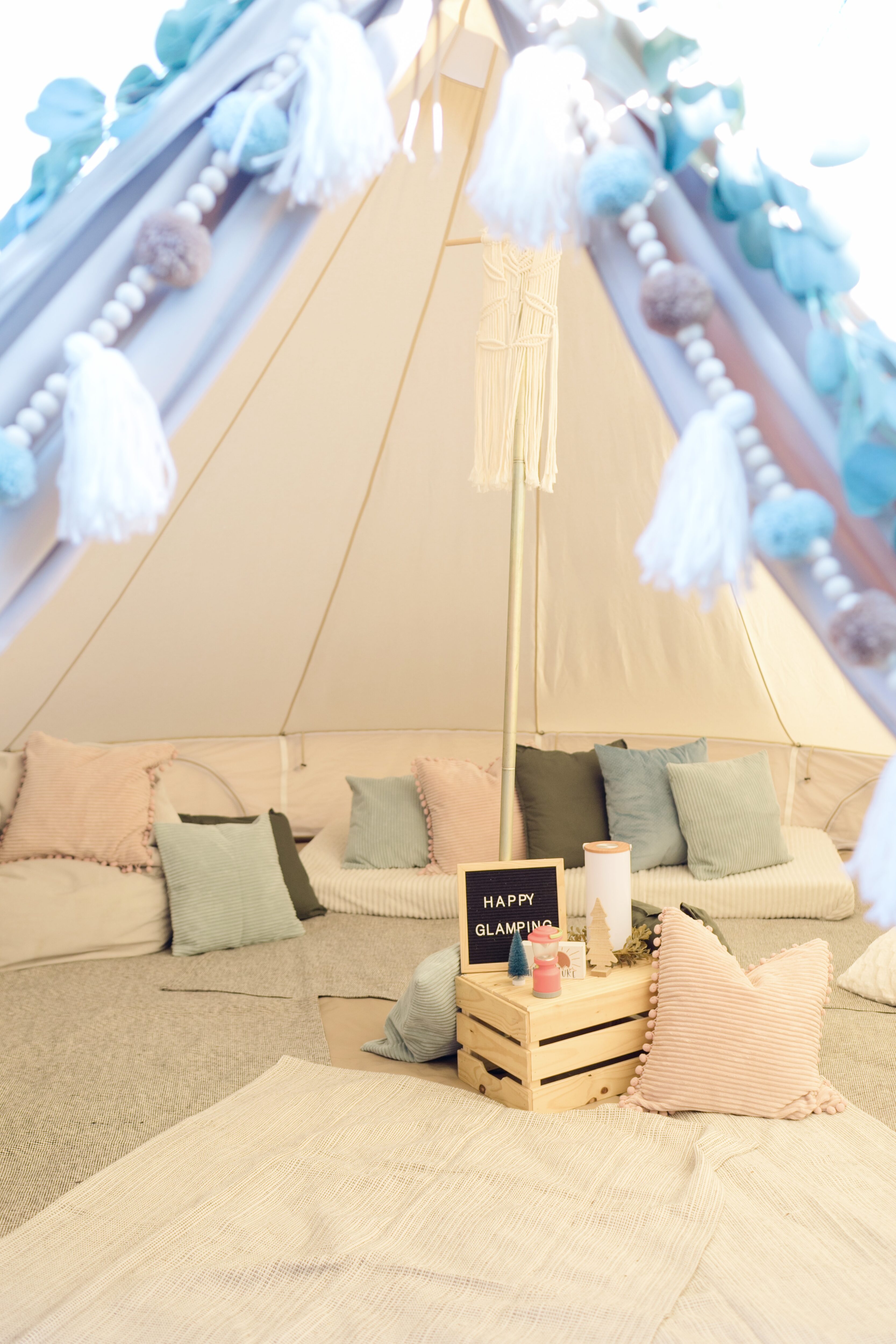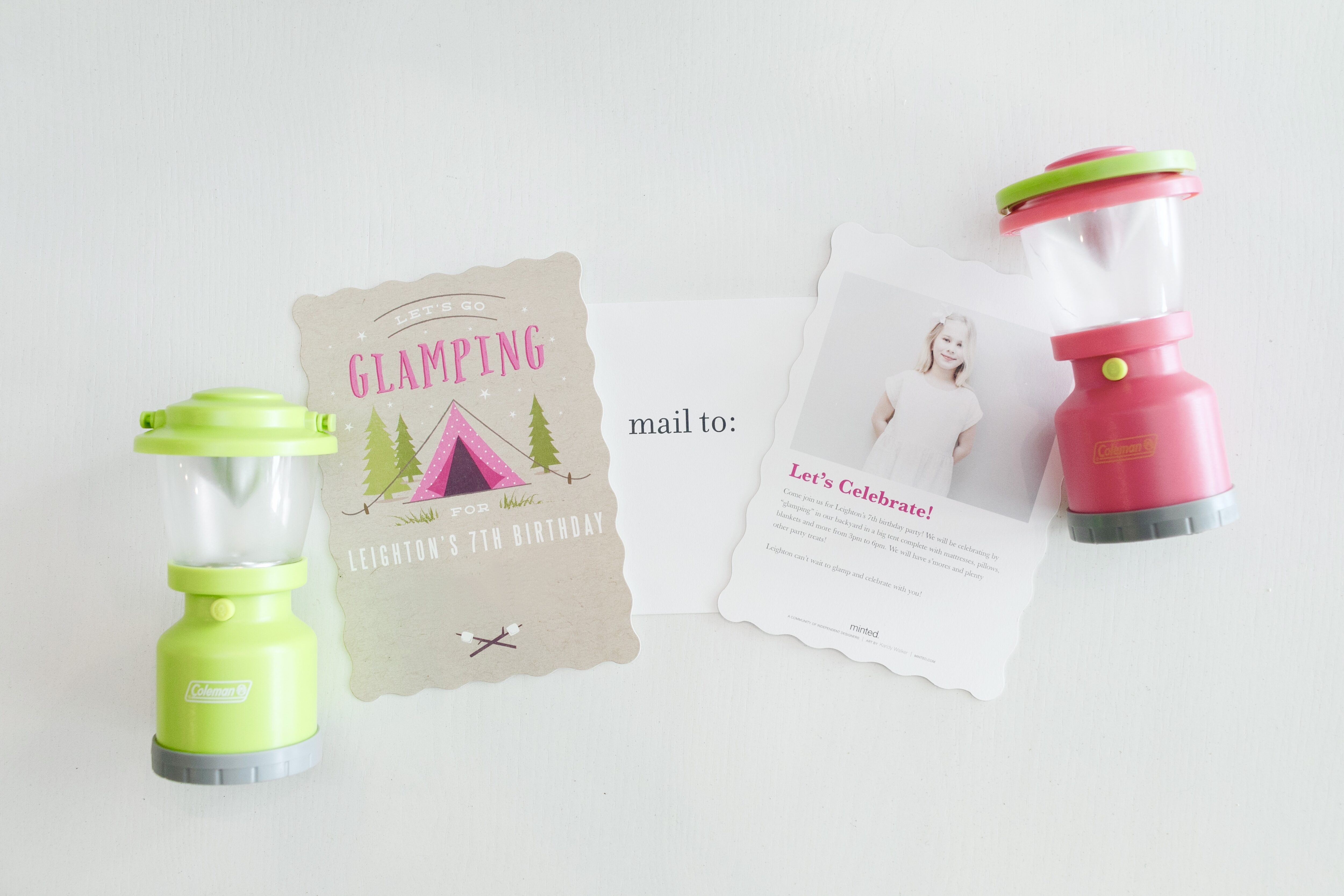 The kids all had a blast, and Leighton thinks the party was so cool! I'm so glad we got to celebrate Leighton with friends and family this past weekend. I feel like the last couple years have just flown by and have been a blur, so it was nice to slow down and spend a day celebrating. Leighton has grown into such a sweet, thoughtful, caring young girl, and I'm so grateful to be her mom! Thanks for stopping by today y'all. I'll be back next month with Grayson's birthday party recap. Can you believe it?! Have a great weekend!