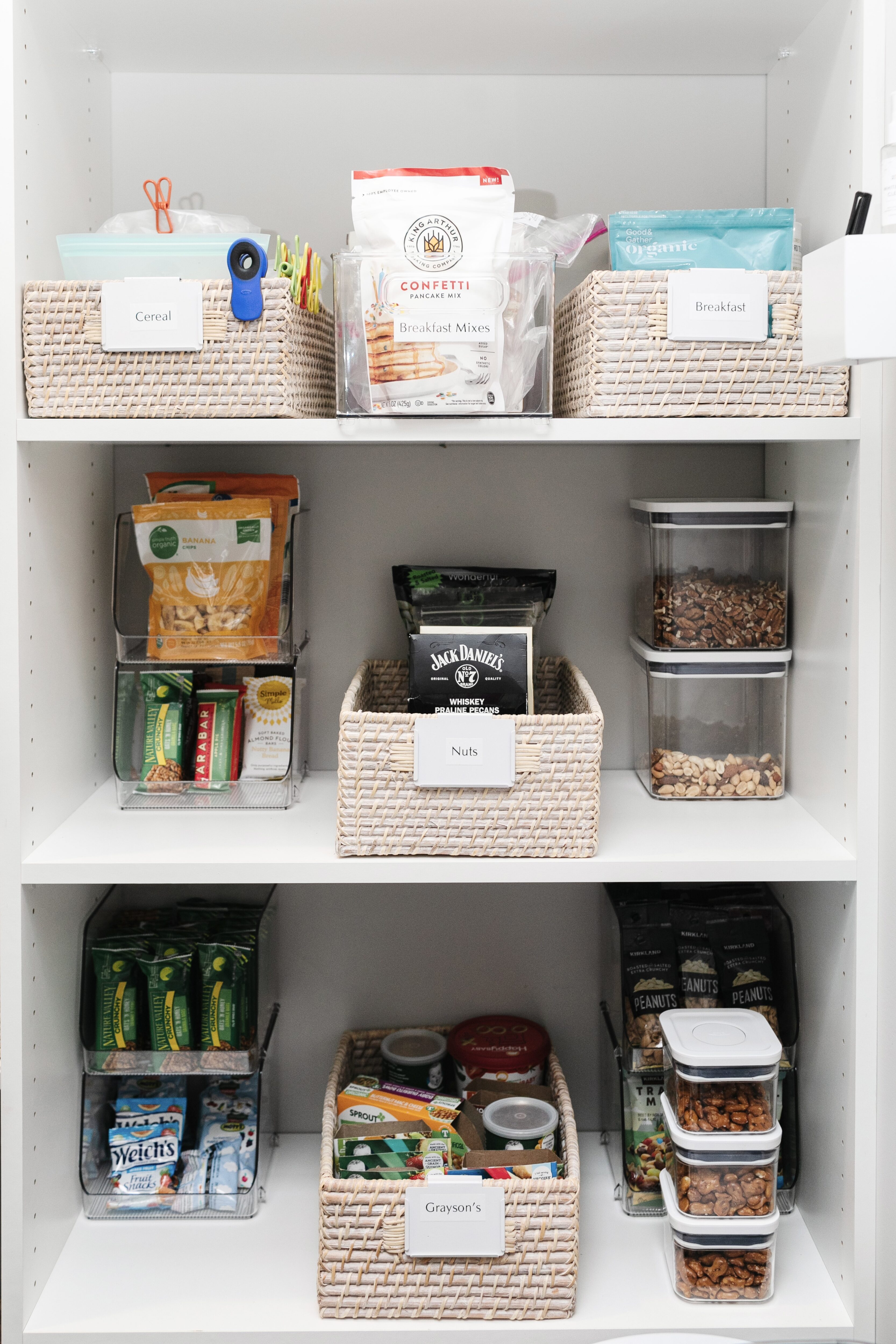 Shop my Kitchen Organization Essentials:

I know y'all remember my pantry organization post from earlier this year. If you know where I started, you know how each phase of this re-organization process has really made such a difference! And if you want to go back even further, this was my pantry before we built this house. Yikes! This was our old house, and granted I had a TINY pantry, but you can really see how far what I'm used to having as a pantry has come.
Having previously been used to such a small pantry, I couldn't really bulk shop. And I had to be creative with what I did have. And with Leighton, things pretty much just got put back wherever. I am a super organized person, but let's be real…it can be HARD with kids… no matter how organized we are at heart lol!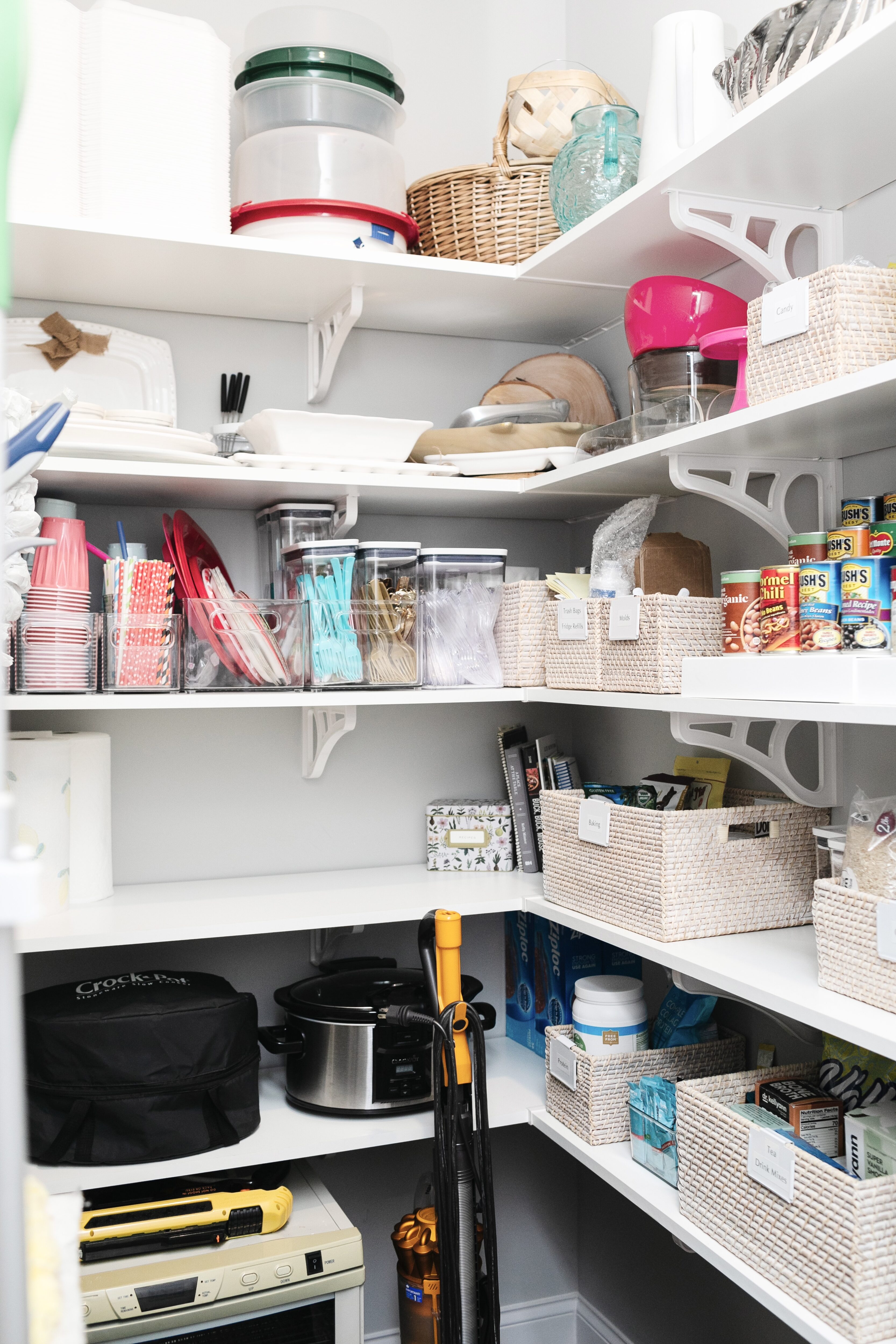 Since I was used to not having much space, when we built our new house, I was SO excited to have a lot more space. So I really did spread everything out and just put it wherever in my new pantry. I was just so happy to have so much space. It just kind of happened before I even knew it! So, when my mom helped me organize it earlier this year, it was so nice to finally start organizing it. We started by containing and grouping things together. But I knew I still had a long ways to go. I knew with more time and product, it could become even more organized.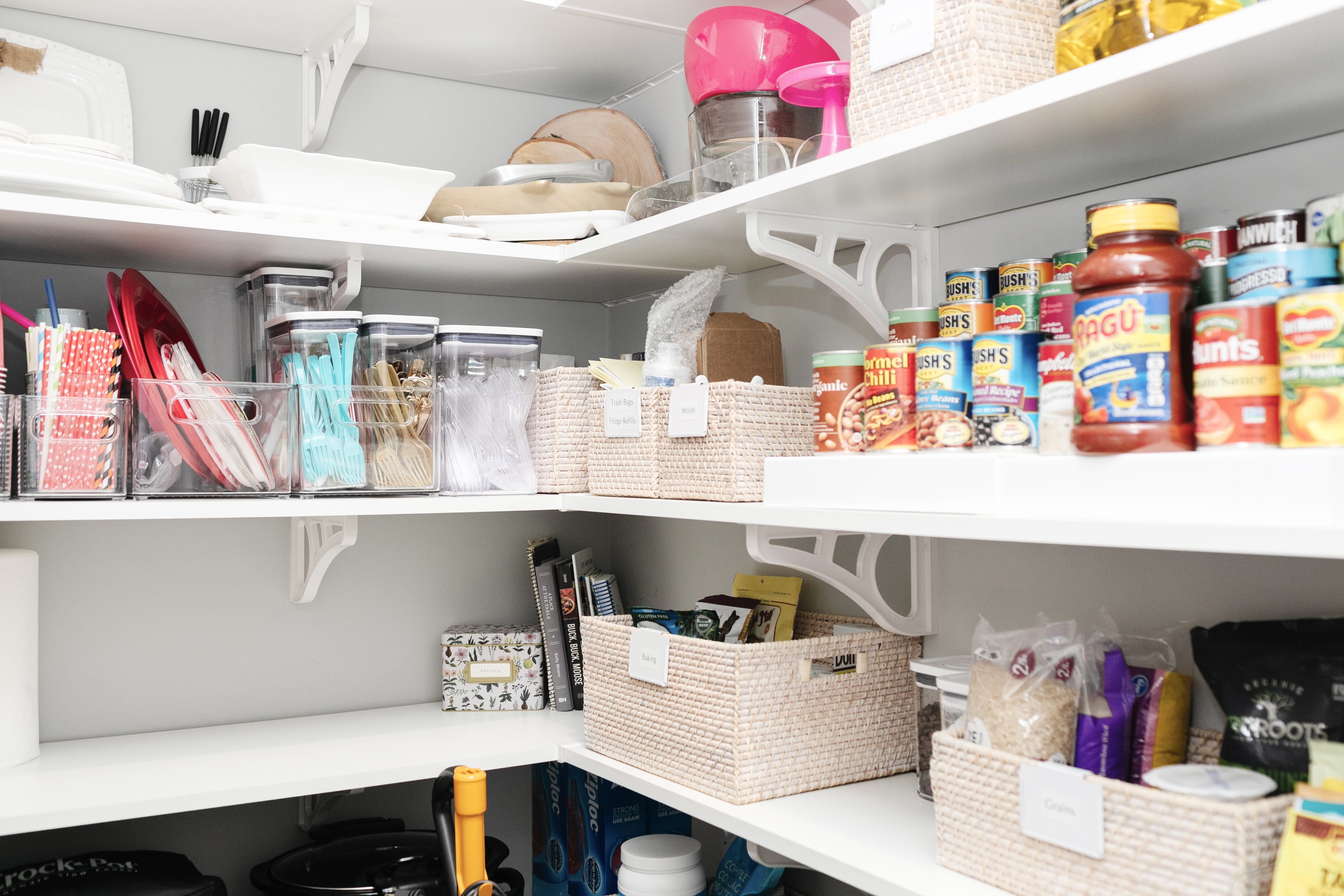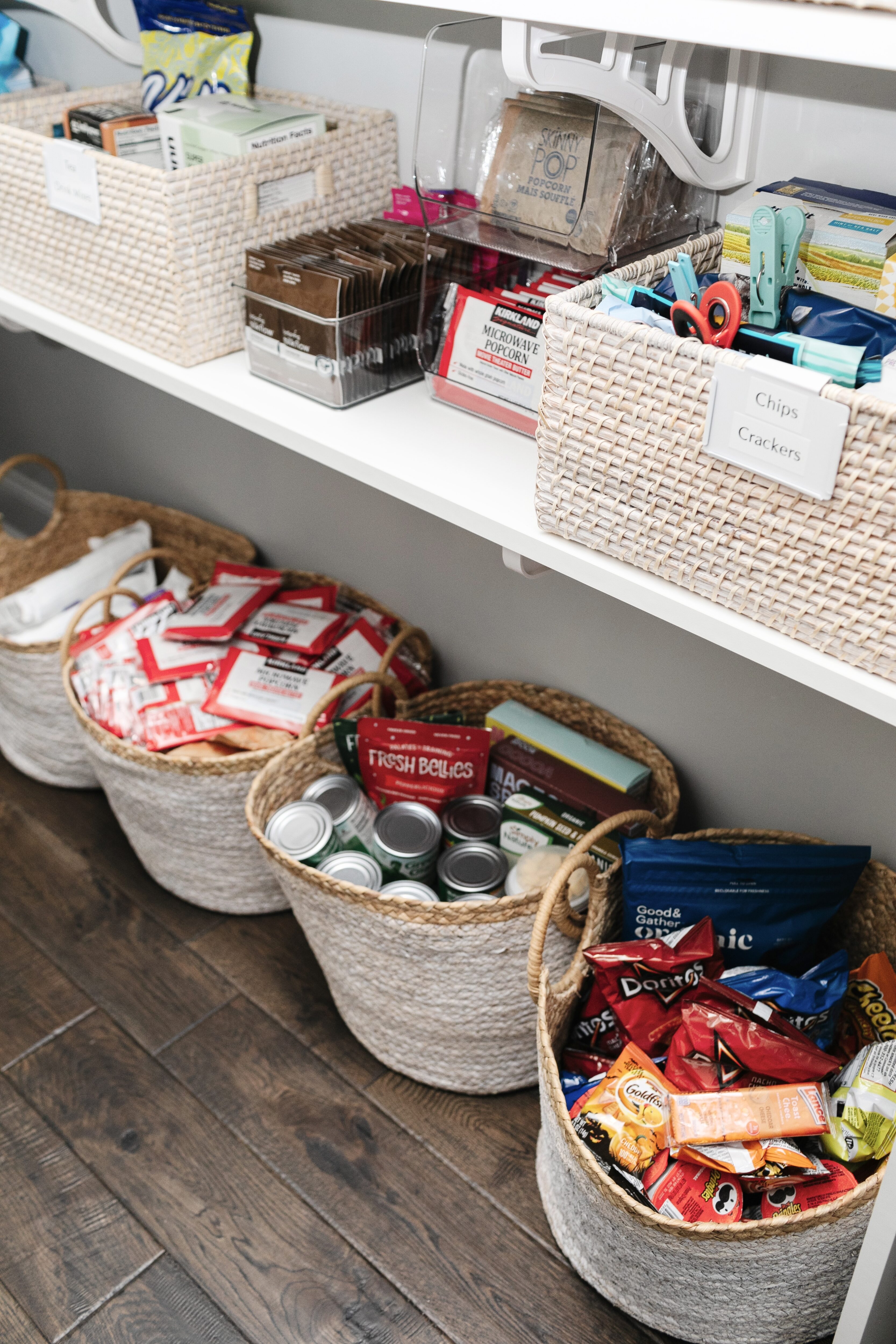 After buying a lot more baskets, bins and shelves, I had everything I really needed to better organize and contain things. We moved some of the non-food items elsewhere like lunch boxes, vases, candles. That gave us even more room. And we added space for bulk items and back stock. And we better organized sections by breaking them into smaller categories like nuts, bread, breakfast, Grayson, candy, etc. Then we labeled them. Labeling them is KEY in my opinion! It's makes it SO easy for anyone to come in and be able to find anything! Perfect for my husband lol! = )
After finishing up the pantry, we just had to organize the spice drawer. Before, it was filled with so many spices of all different shapes and sizes. They were all over the place, and they were a hot mess! It was so hard to find the spices I was looking for! Now…look at them!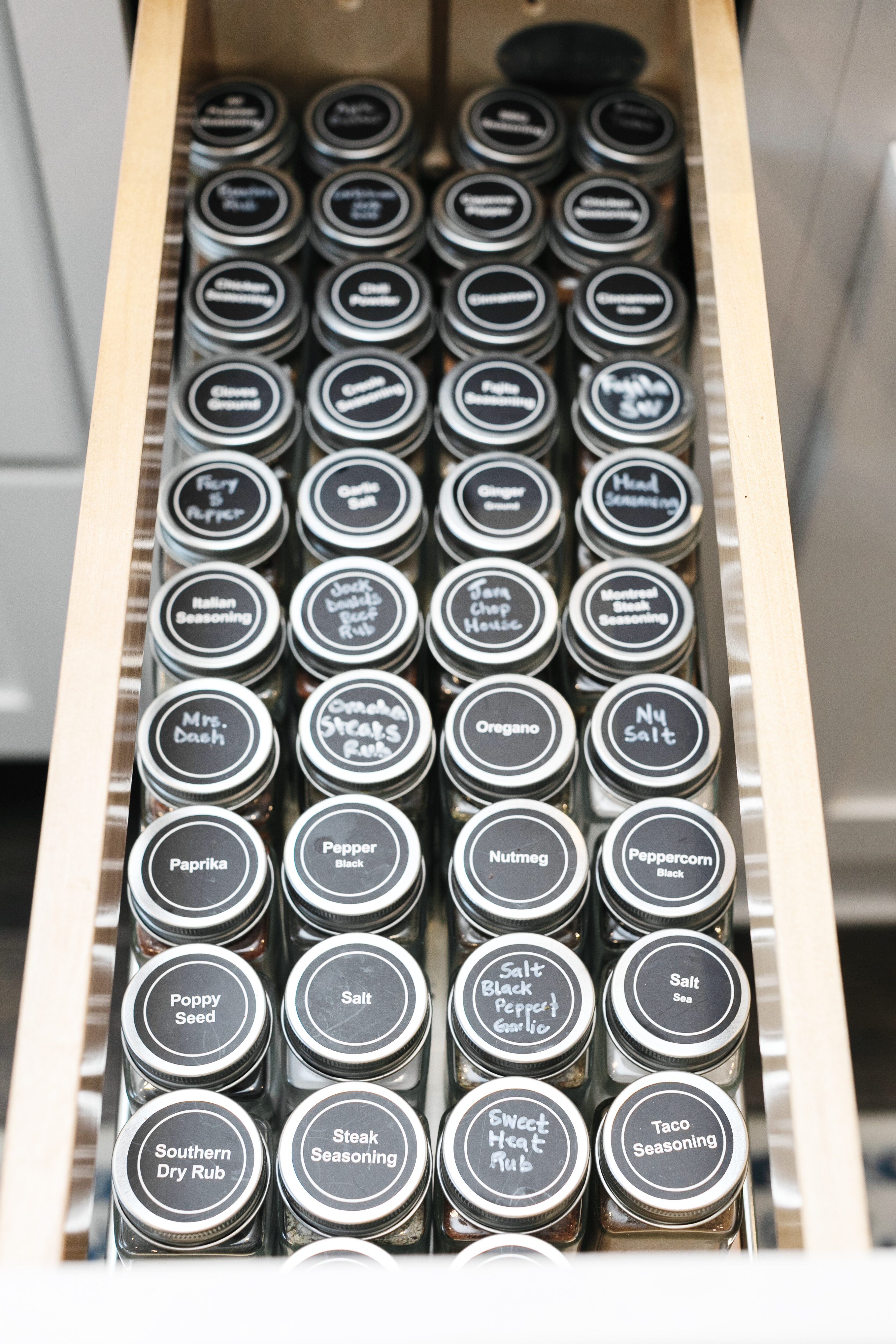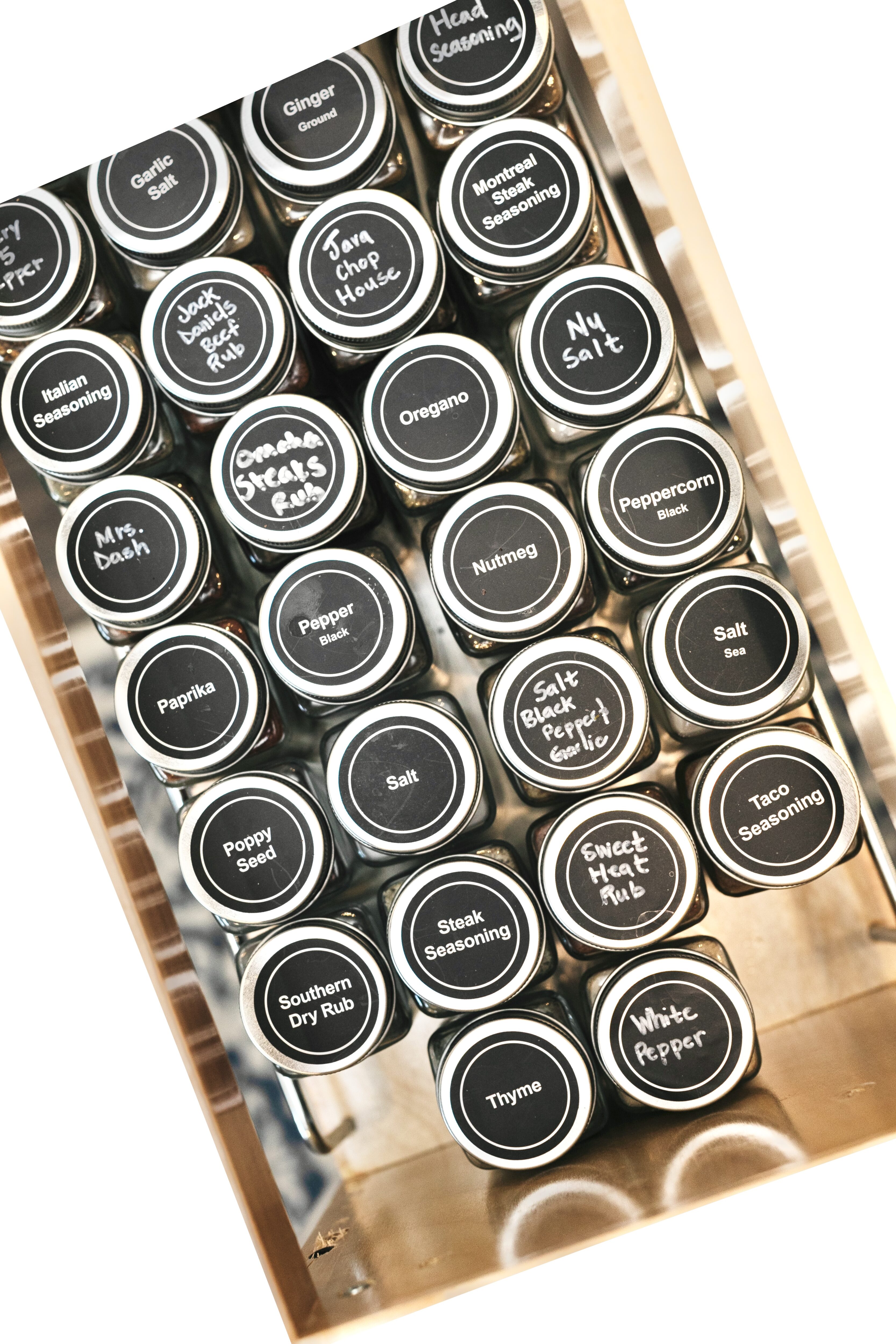 I have linked all the kitchen organization essentials we used above, and it is a great place to start if you want to start getting much more organized in the kitchen. WE still have so much further to go like the kids' closets, the family room, the garage, but it's always a work in progress. We are getting there, and it feels so good! If you're in the Memphis, Tennessee area and looking for organization help, make sure you check out The Space Defined.
What rooms need the most organization help in your house? Let me know in a comment below!