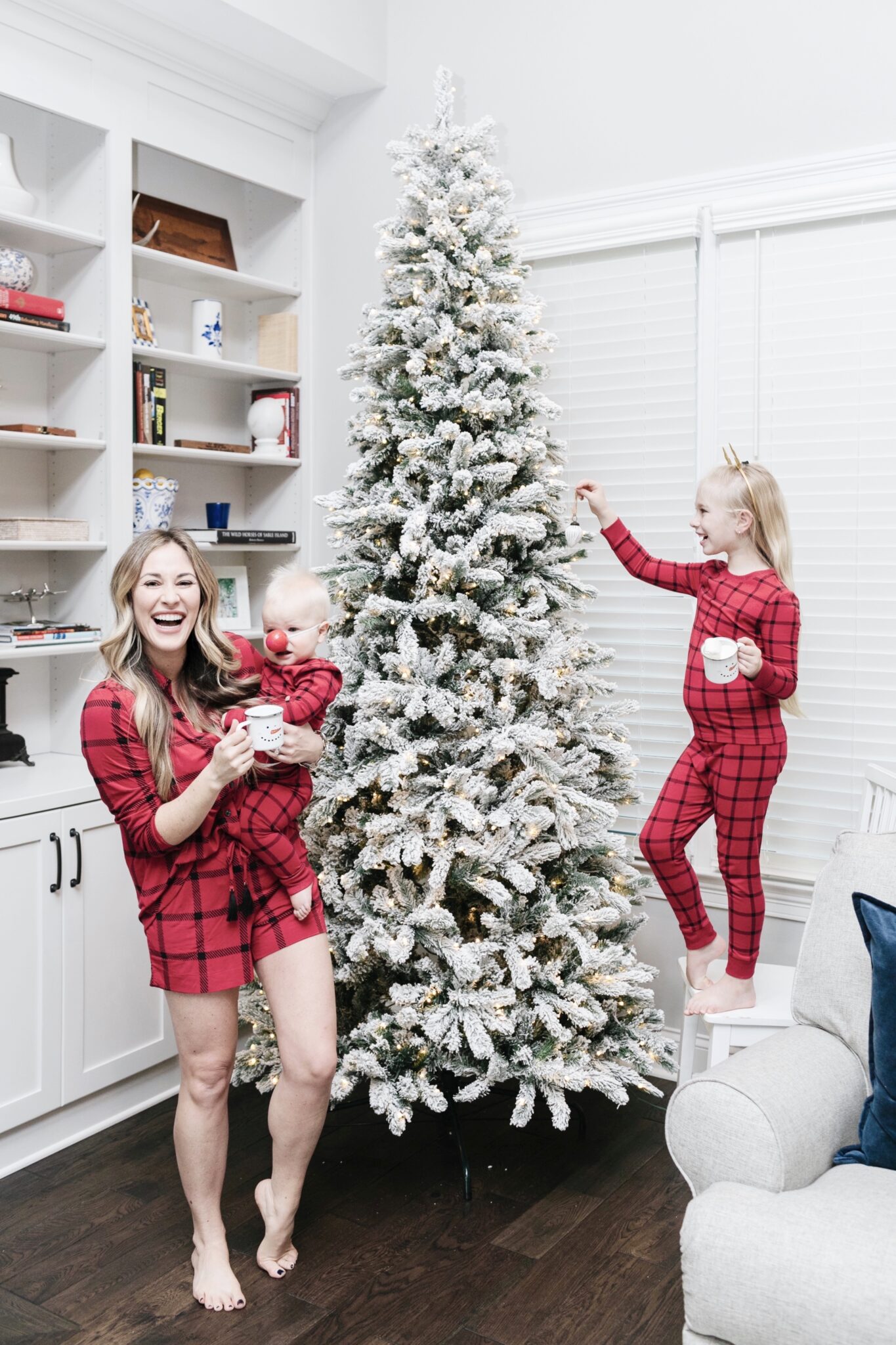 There are SO many Christmas traditions out there. Elf on the shelf, opening a Christmas present each day, wearing matching Christmas pjs. The list goes on and on. But today, I wanted to share a few Christ-centered Christmas traditions that are great if you are wanting to make sure that you are including the Lord in your traditions with your family.
5 Christ-Centered Christmas Traditions for your Family
1.) Decorate together as family and include some of my favorites like a nativity scene or The Giving Manger.
We have the giving manger, and I have been using it since Leighton was little. It is something fun she loves doing and see the manger fill up with hay day after day. = )
2.) Sing Christmas hymns.
Whether it is just with your own family, to neighbors or even to friends, we love to sing Christmas songs. Now, one of us just needs to learn to play the piano!
3.) Read the Christmas story from the Bible.
This seems so simple, yet it can be so easy to forget when we get caught up in the hustle and bustle of the holidays. It is my favorite story, and I even have a new favorite book version for kids that the girls love!
4.) Include your children in helping to go through unused toys they have in their rooms to donate to other children in need.
This is the perfect time to involve your children. Have them go through their own unused or old toys, books and dads to donate. We tell them they are helping other children, and they always feel so good about it. Plus, it will make room for new toys that you know they will be receiving soon. Might as well make room and help others!
5.) Celebrate Jesus' birthday with cake.
This is still one of my favorite traditions as a child. An excuse to eat cake? Yes! Who doesn't love this one? And it stuck out to me as a kid and still does now. Sing happy birthday to Jesus and eat the cake. It's a tradition that everyone can love!
What do you think? Do you do any of these traditions? Any that I should add to my list? let me know in a comment below!