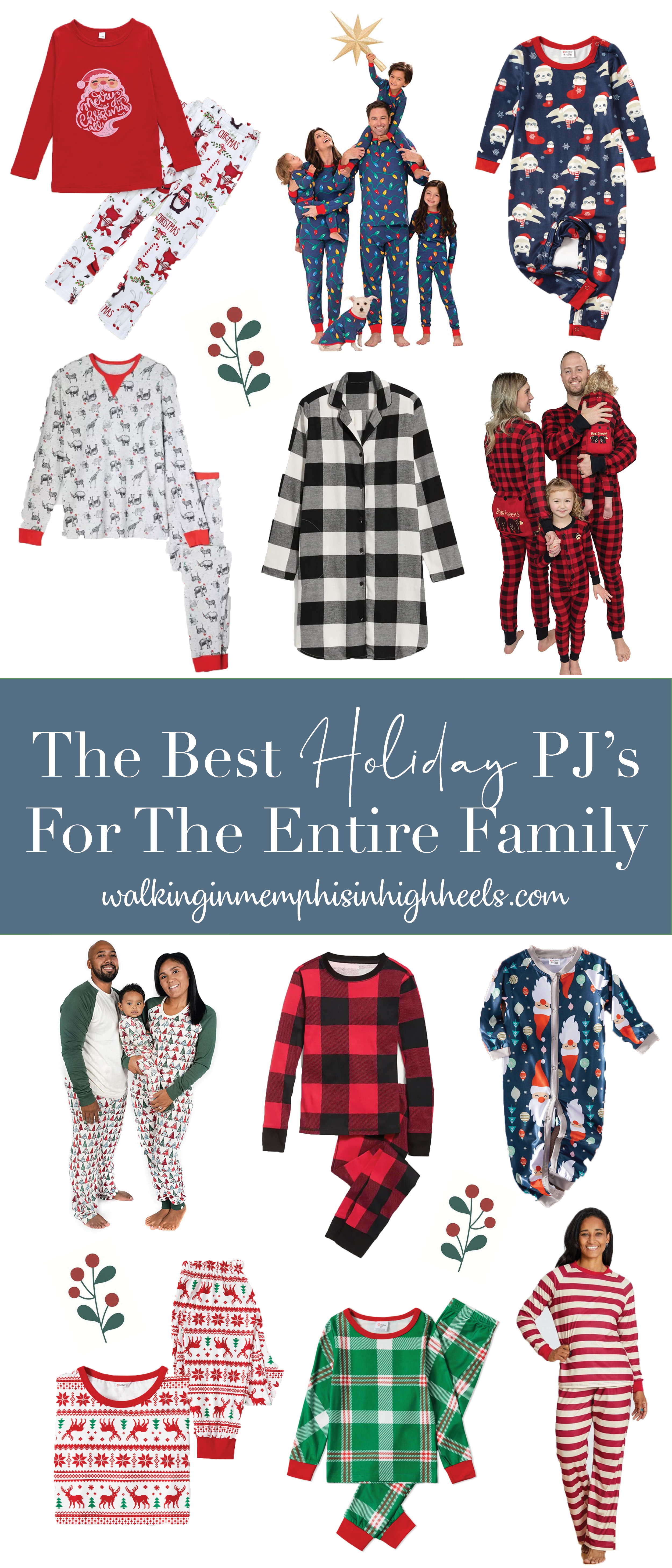 SHOP MY FAVORITE HOLIDAY PAJAMAS:

Well… it's that time! Time to get your holiday pajamas shopping on!
I don't know about y'all, but I just can't resist matching pjs for the entire family. It started with just me and Leighton matching, then last year all 4 of us got matching yeti and buffalo plaid pjs, and this year all 5 (Grayson too!) of us have matching pajamas for Christmas, and I can't wait to put them on, open gifts, watch Christmas movies and snap some pics in them.
Growing up we didn't really do matching holiday pajamas, but it was always a big deal for us to get pajamas on Christmas Eve and wear them that night. It's so fun that this tradition has expanded into our own little family now. I've rounded up some of my favorite matching family pajamas for Christmas above.
What about you? Which are your favorites? Do you buy matching Christmas pajamas? Let me know in a comment below!