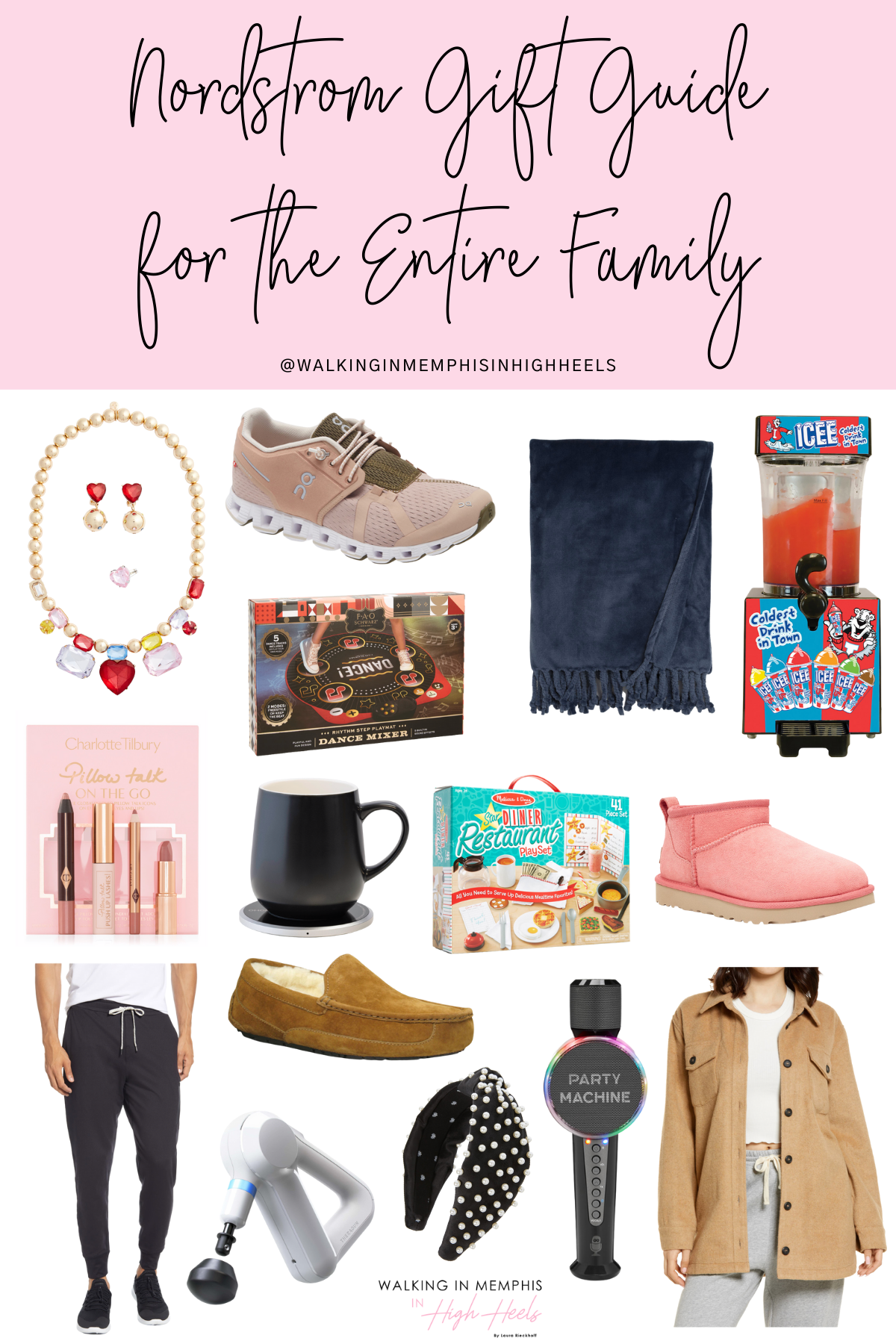 SHOP MY FAVORITE NORDSTROM GIFT IDEAS:

Y'all know I love Nordstrom, and they really do have it all! Some of my favorites are women's clothing, shoes and accessories, duh! But I also love their beauty, home decor and kid's stuff. They always have a great selection, and carry some of the best brands. So, today I'm rounding up my favorite Nordstrom gift ideas for the entire family!
I always love when you can shop for everyone from one store. It just makes life so much easier! Another great thing about Nordstrom is they have such great customer service and such a great return policy. This is so convenient especially when ordering Christmas gifts.
What are your favorite Nordstrom gifts on this list? Let me know in a comment below!