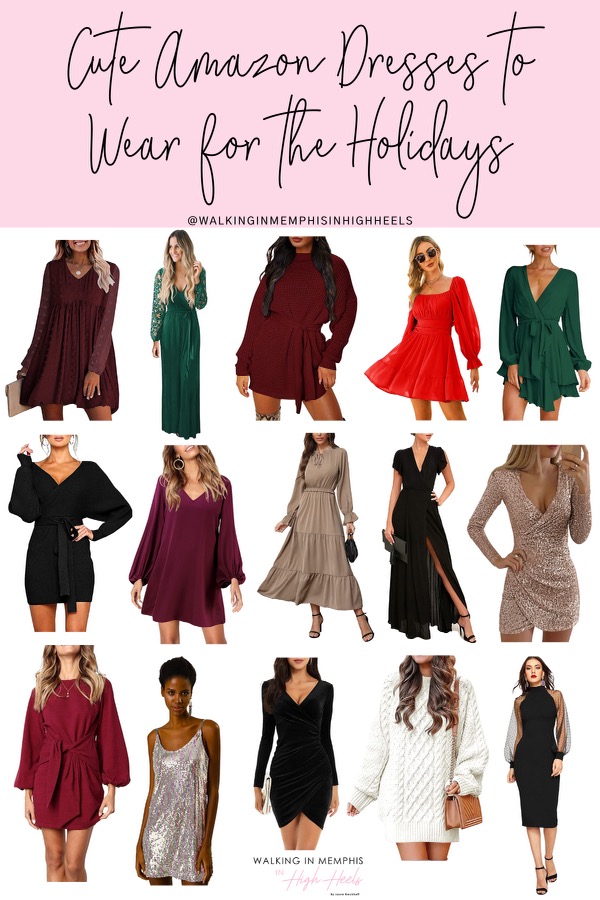 SHOP THESE CUTE AMAZON DRESSES:

I just can't mention the holidays without mentioning Amazon – am I right? Amazon is always one of my go-to's for gifts. But they are also a great go-to for fashion, and especially dresses! They have a really good variety for amazing prices! That is always a win in my book!
Some of my best tips are to always check the size chart and measurements, material and the reviews because those can easily vary. Once you do that though, you can really get some gems for a lot less dough! I am rounding up some of my favorite dresses to wear for the holidays today. Think office parties, church, holiday parties with friends and even for Christmas Day. Which dress is your favorite?