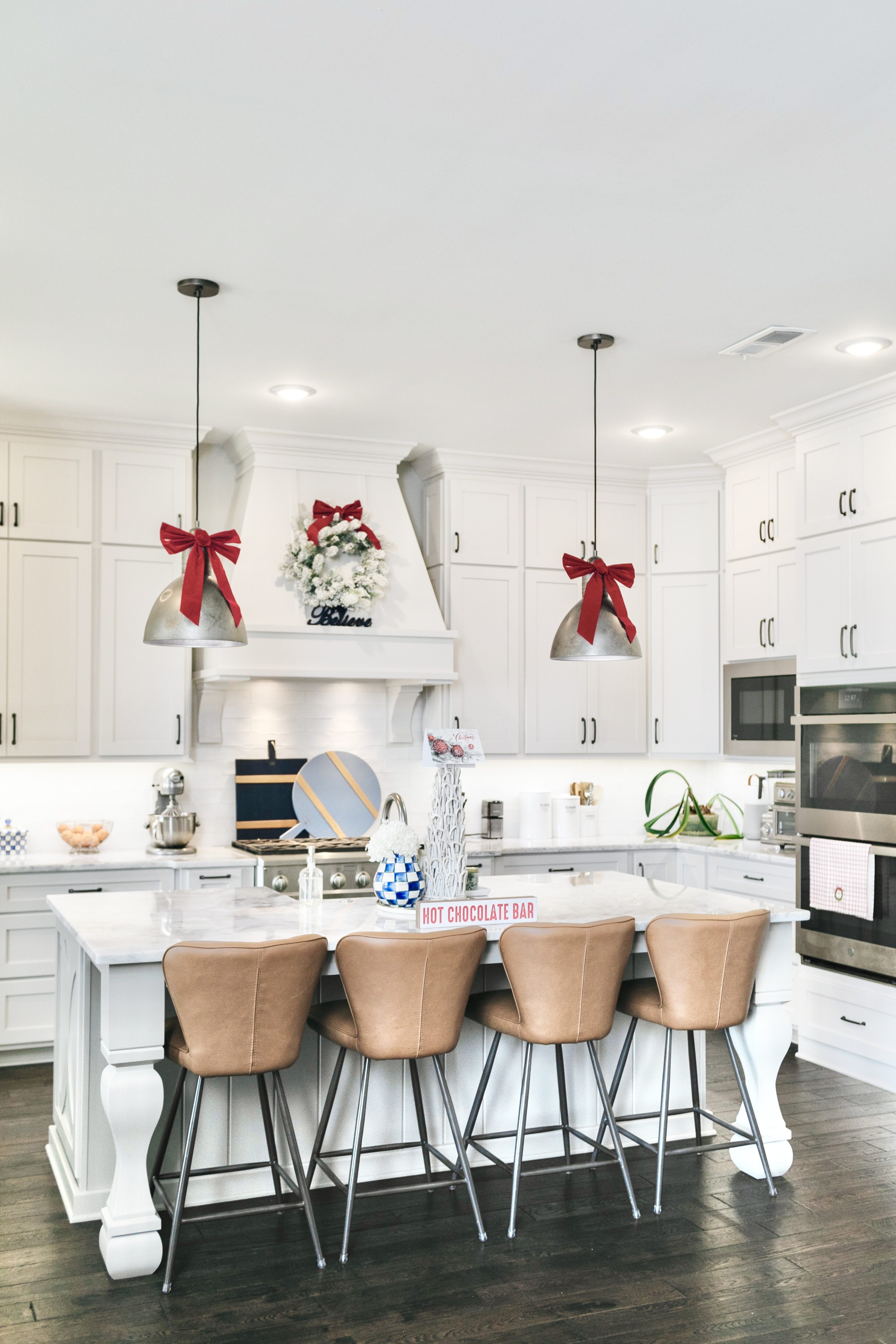 SHOP MY CHRISTMAS ON A BUDGET DECOR:

I sure do love decorating for Christmas, but goodness, it can get expensive! Matt and I have practically started from scratch on most Christmas decorations over the last couple years, so I wanted to share a few of my favorite tips on how to really decorate on a budget and still love how it looks!
First of all, come up with a theme and color scheme and know what you're looking for when shopping. This will save you time and money from going overboard buying a bunch of stuff you will end up not even using or wanting. I am usually pretty intentional about my Christmas decor shopping and make sure I only get things I know I will really use. I also don't buy it all at once. It takes time, and I love adding a little more to our decor each year. = )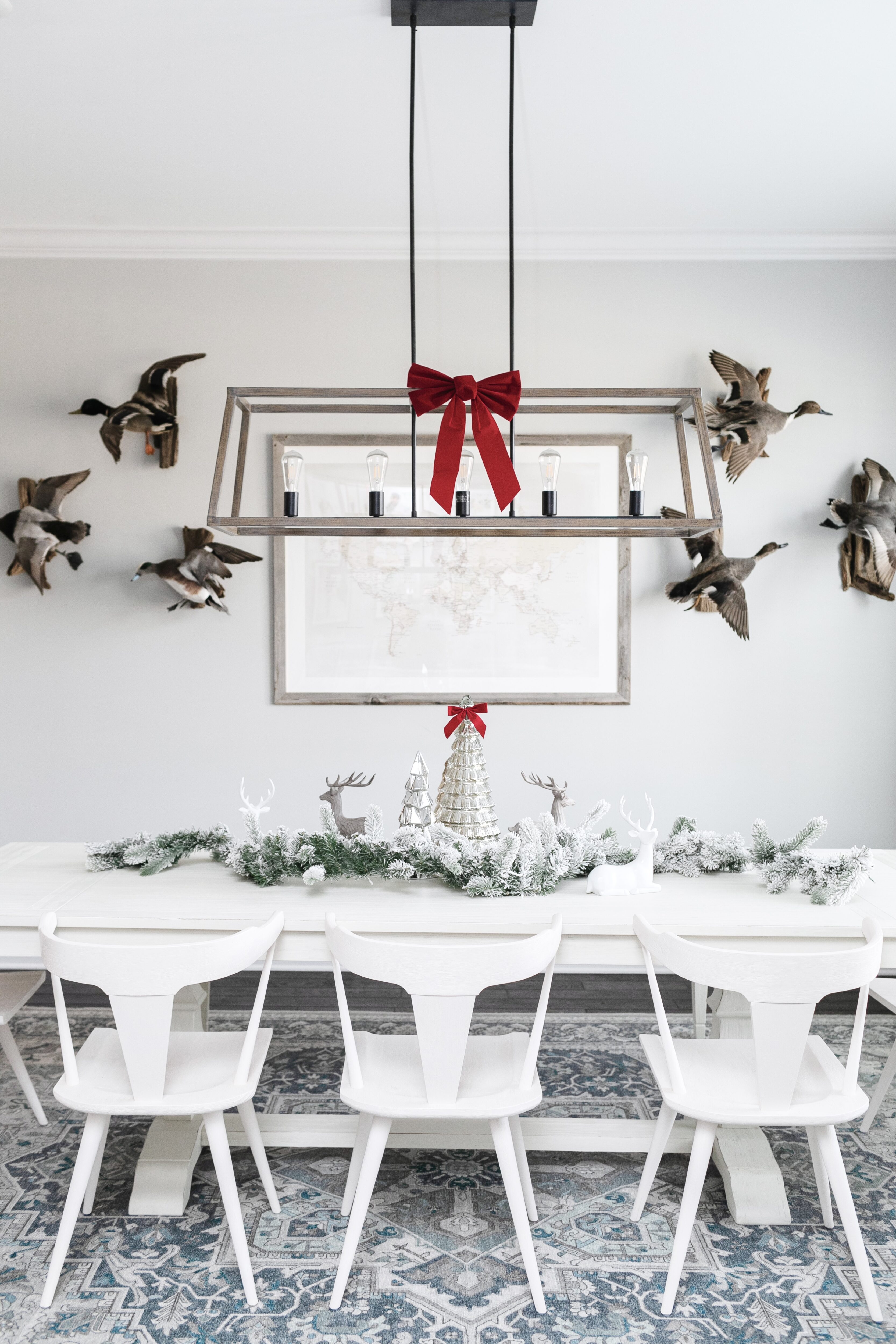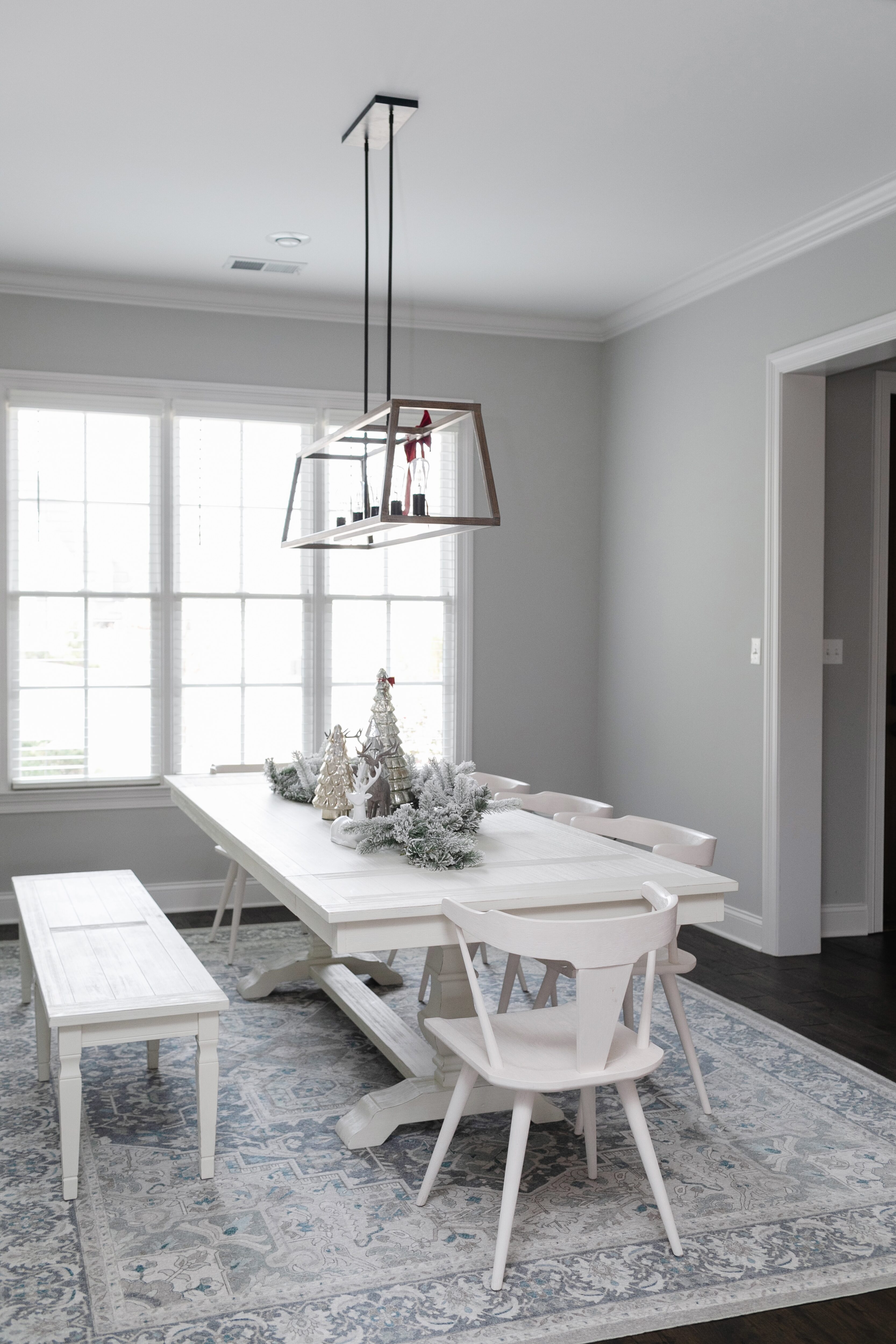 1.) Use items you already have around the house. You'll notice all throughout the house how I have added pretty, red velvet bows. The small bows were 8 for $5, and the large bows were only $5. I got several of each and tied them around several things in the house to really elevate the decor I already had like mirrors, light fixtures, trees, wreaths, lanterns, etc. It really takes it up a notch, and it ties it all in together and gives it the perfect Christmas feel.
2.) Use items you found outdoors. Acorns, holly leaves and berry, twigs, mistletoe, etc. These items look great in vases or bowls on tables for a filler, around candles, or you can even add the pinecones on your Christmas tree or garland like I did. Spray paint them for a special touch!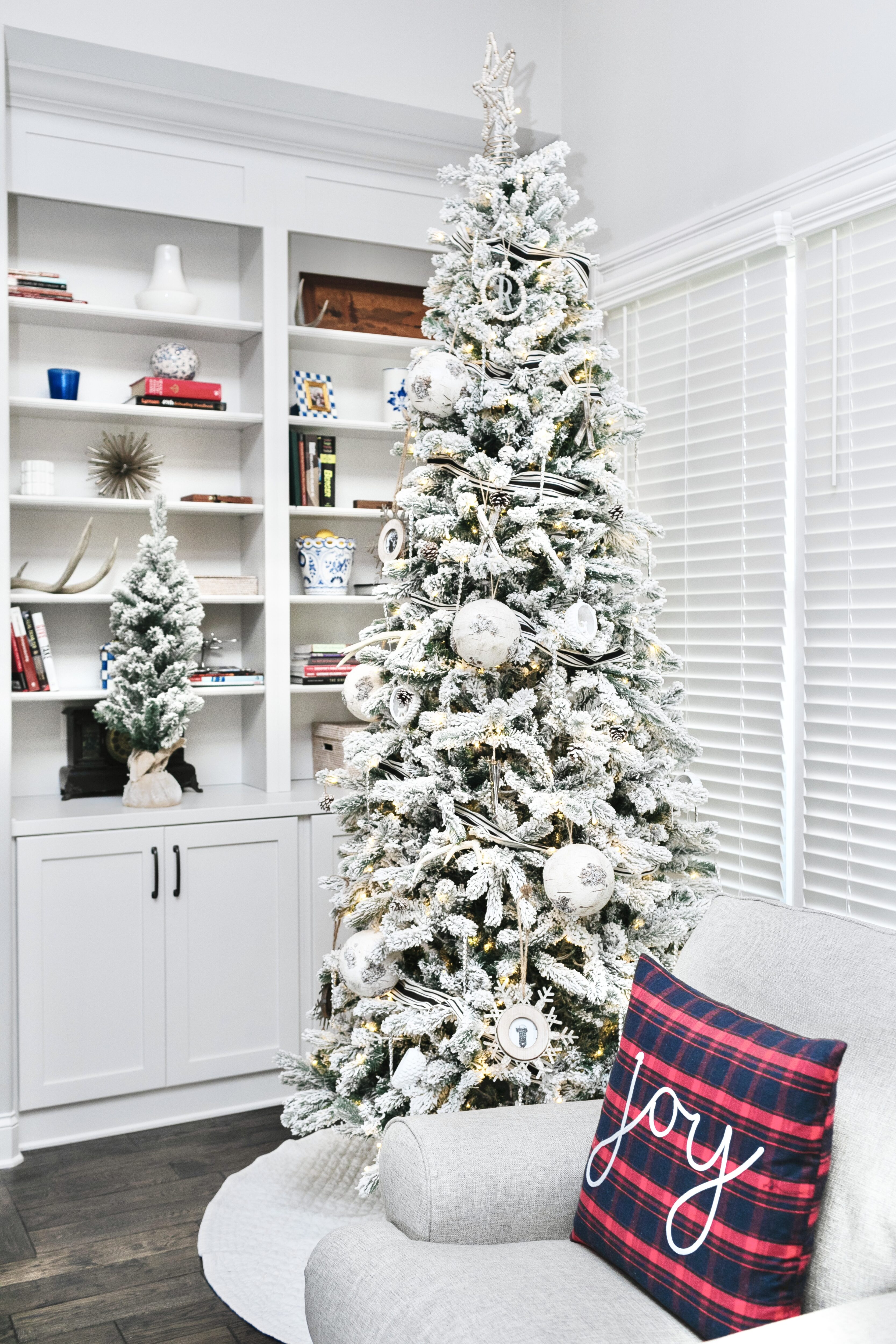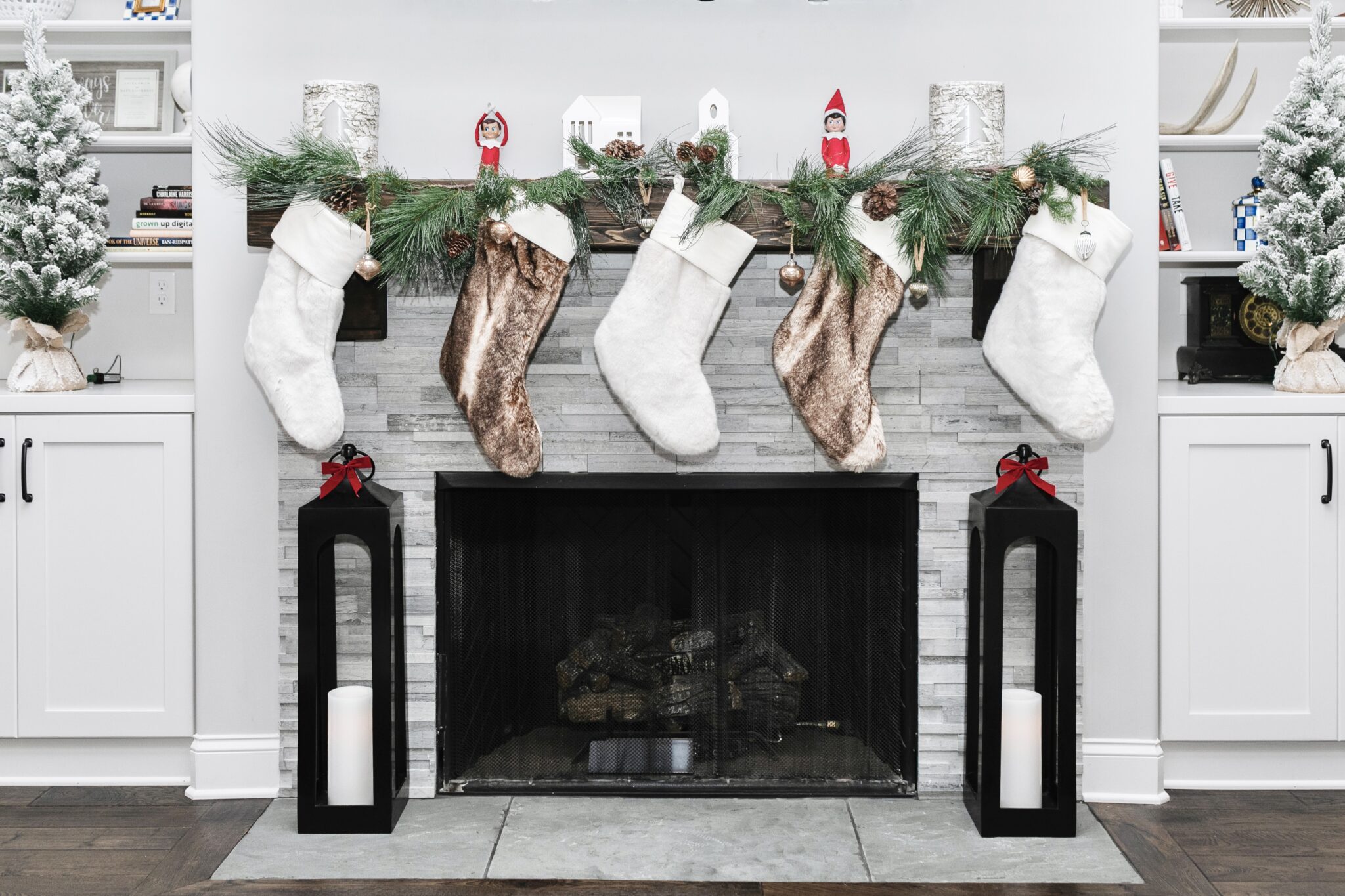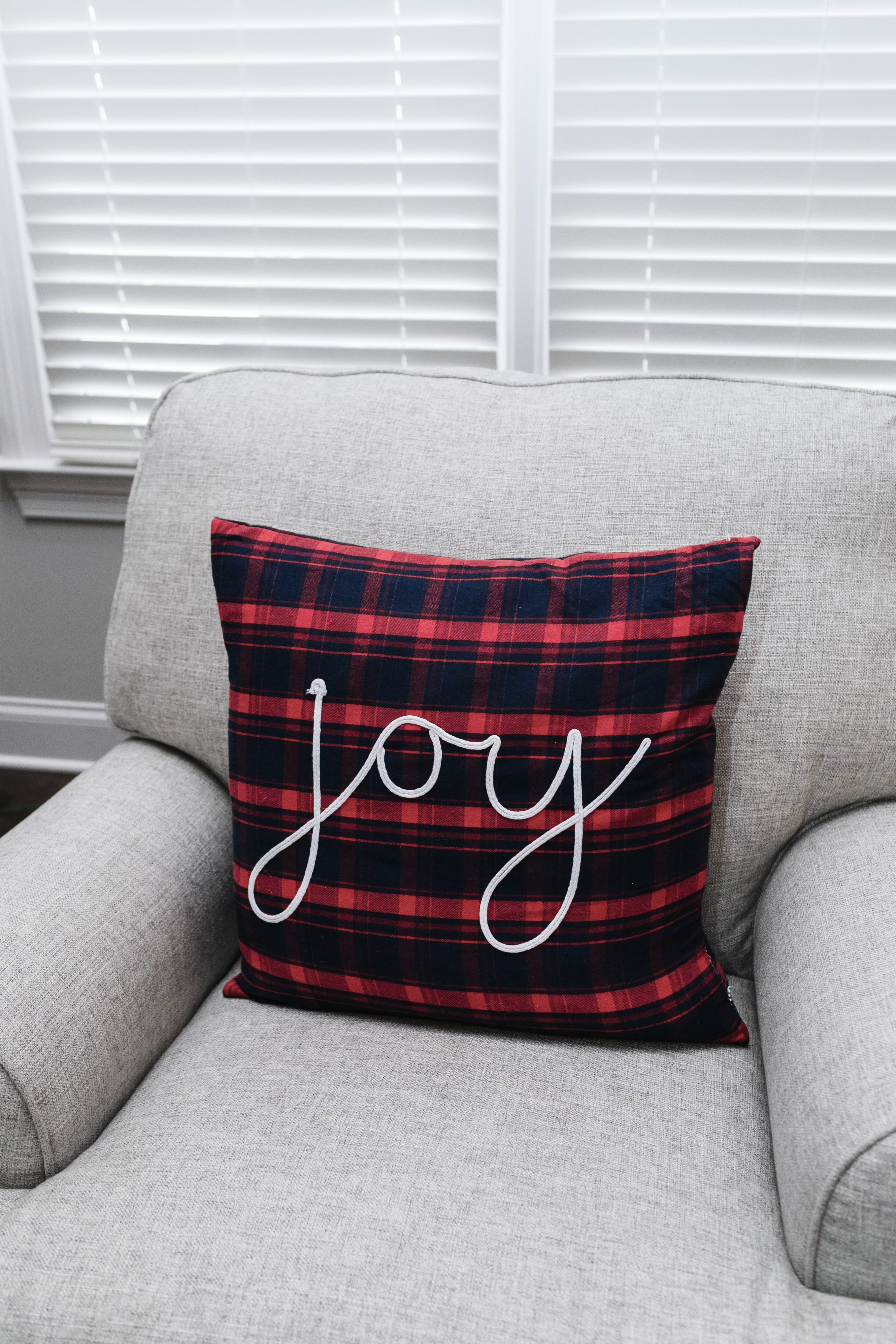 3.) Use recycled paper to wrap your Christmas gifts. Honestly, I really love how elegant the paper can look! And you can easily draw or paint on the paper or add ribbons or bows to really dress it up even more. Christmas wrapping isn't just to wrap your gifts, honestly it ends up being part of your Christmas decor too and is a quick and easy way to help tie your decor all together.
4.) An artificial tree will last for years. As much as I love a real tree, with all our allergies, an artificial tree just works so much better for us. And it lasts for year after year instead of having to pay for one every single year. We got ours from King of Christmas' sale back in the summer, and it was such a good deal! We have the matching small trees and wreath too and love them so much!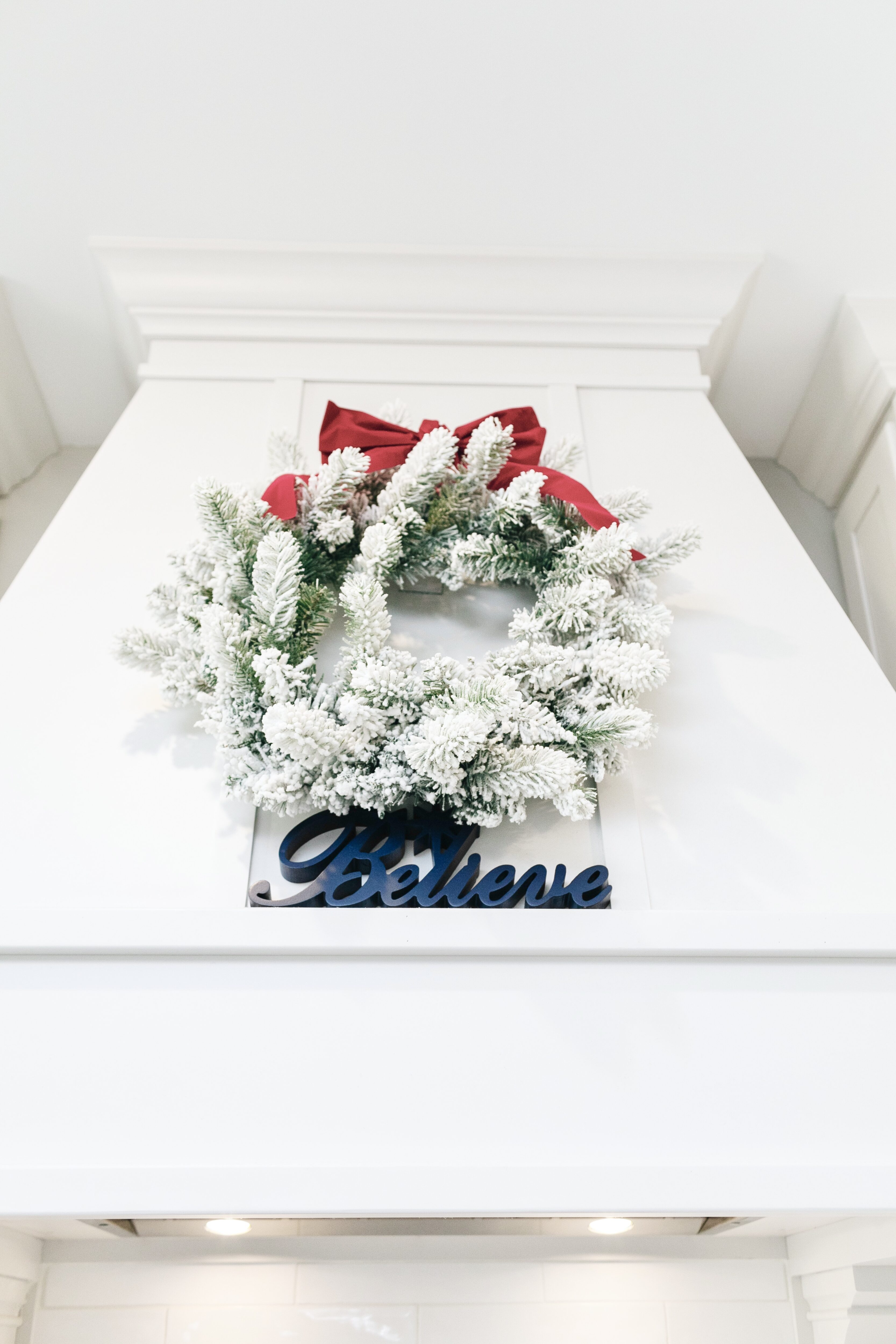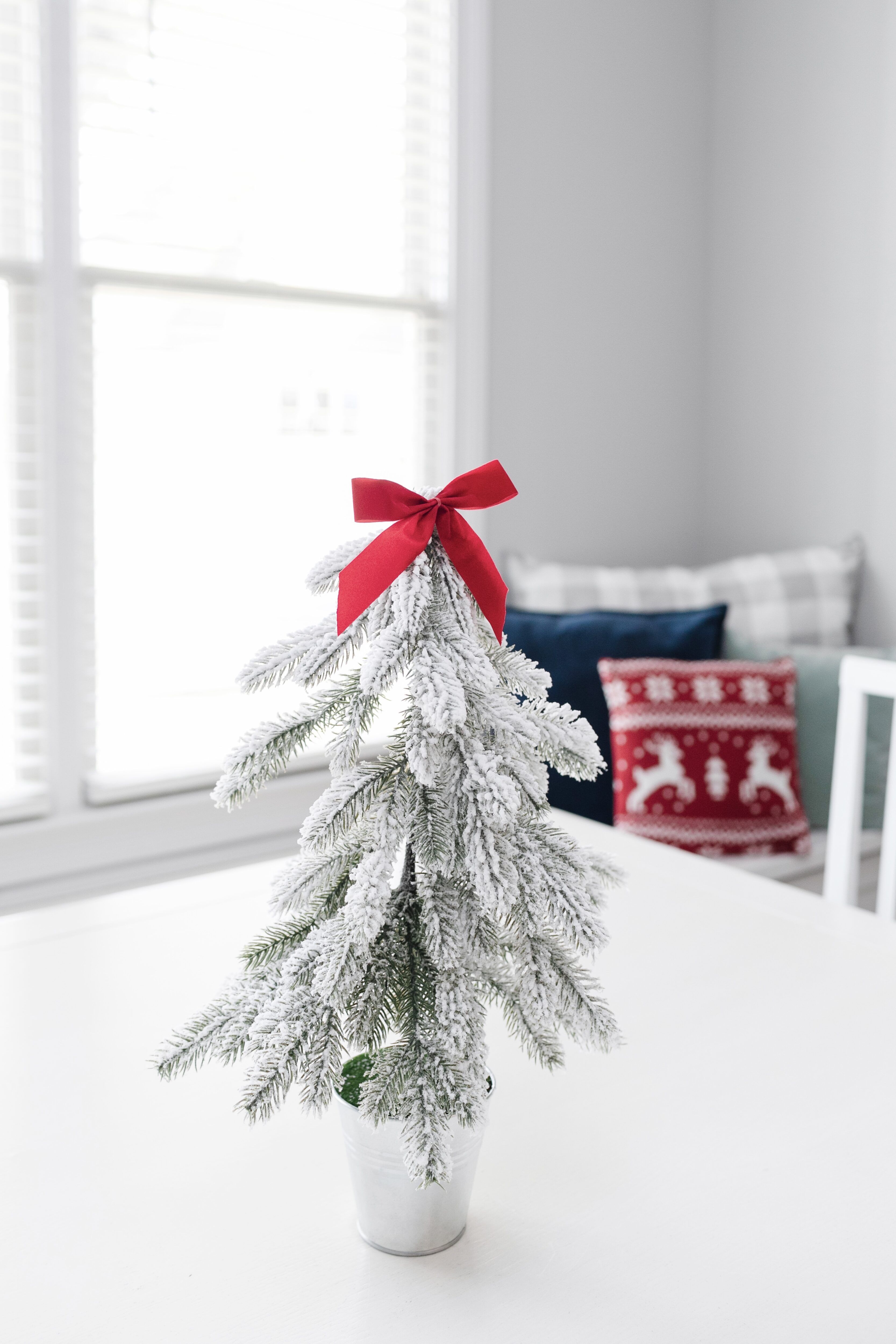 5.) And this brings me to number 5…shop off season for decor. I know it's hard to justify spending money on Christmas decor after Christmas, but you will be glad you did come next year! Stock up on items at just a fraction of the cost after Christmas this year, and you'll be ready for next year.
6.) Wreaths and garland go a long way! Next to your Christmas tree, these are the pieces that really will step up your Christmas decor game. And I love a cohesive look. It really ties it all together and makes your house look natural, but better! I have flocked trees, wreaths and garland, and I love how they flow from room to room. We usually stick with a natural look of neutral colors and blues, and this year we added pops of red to add some fun color and make it all stand out.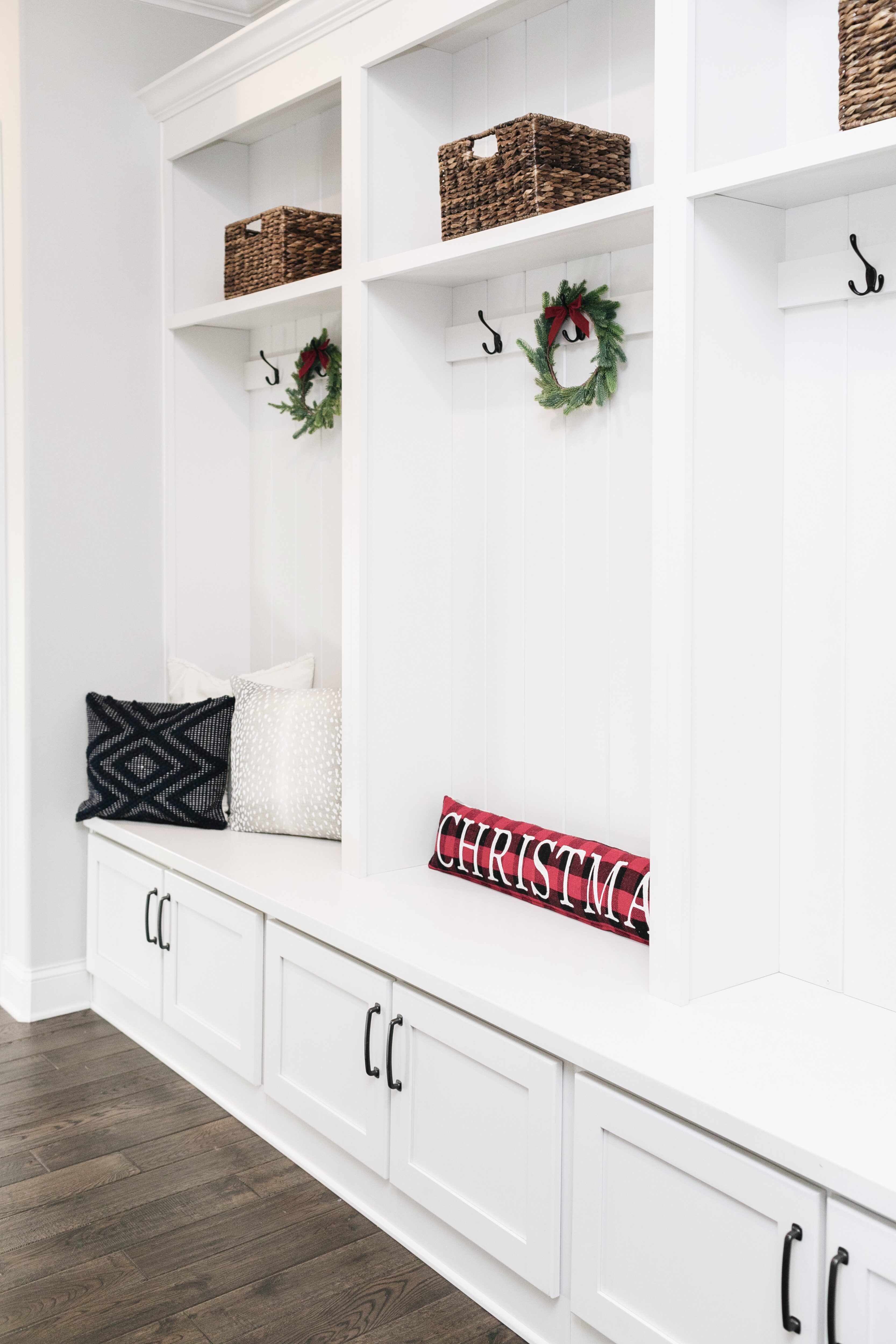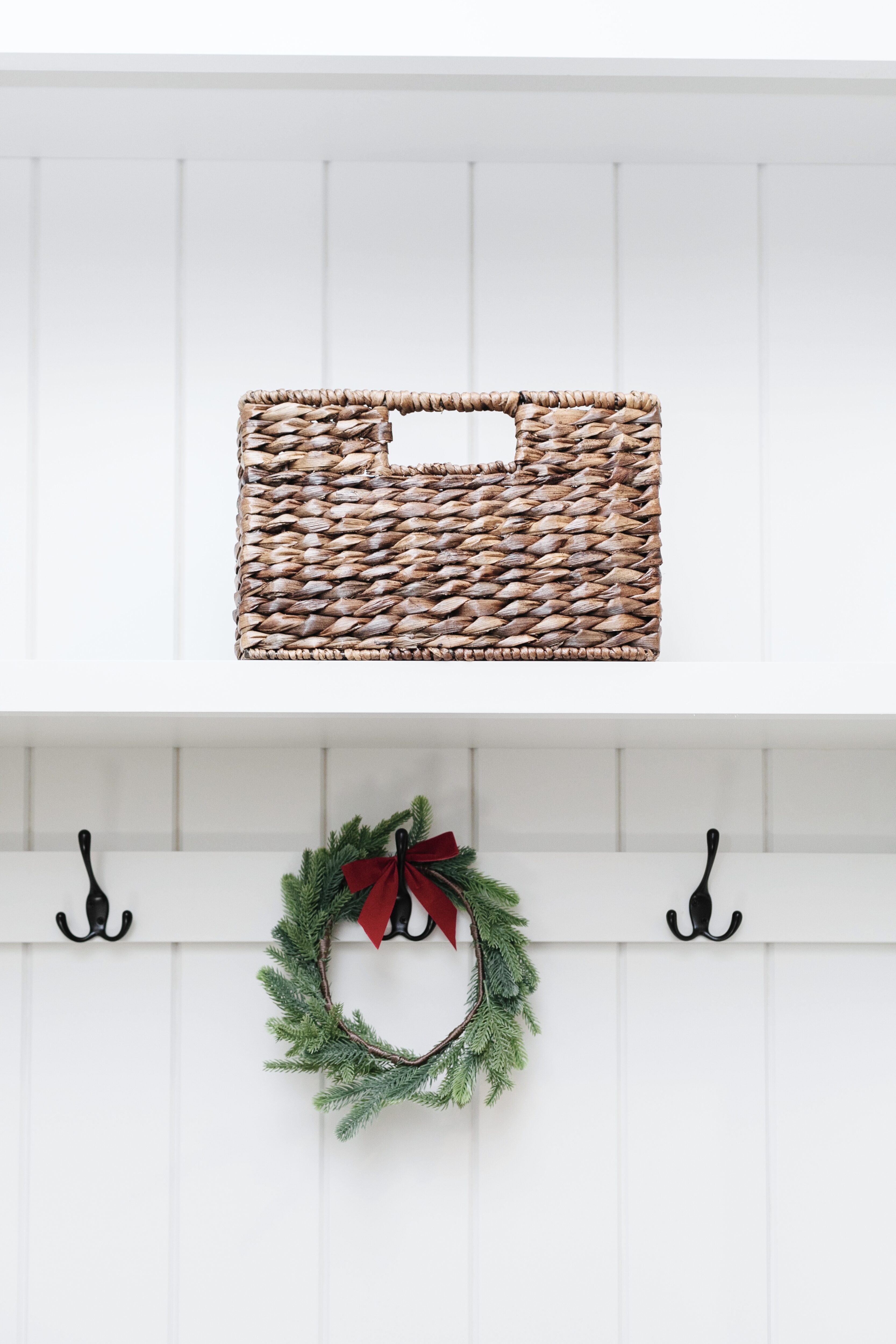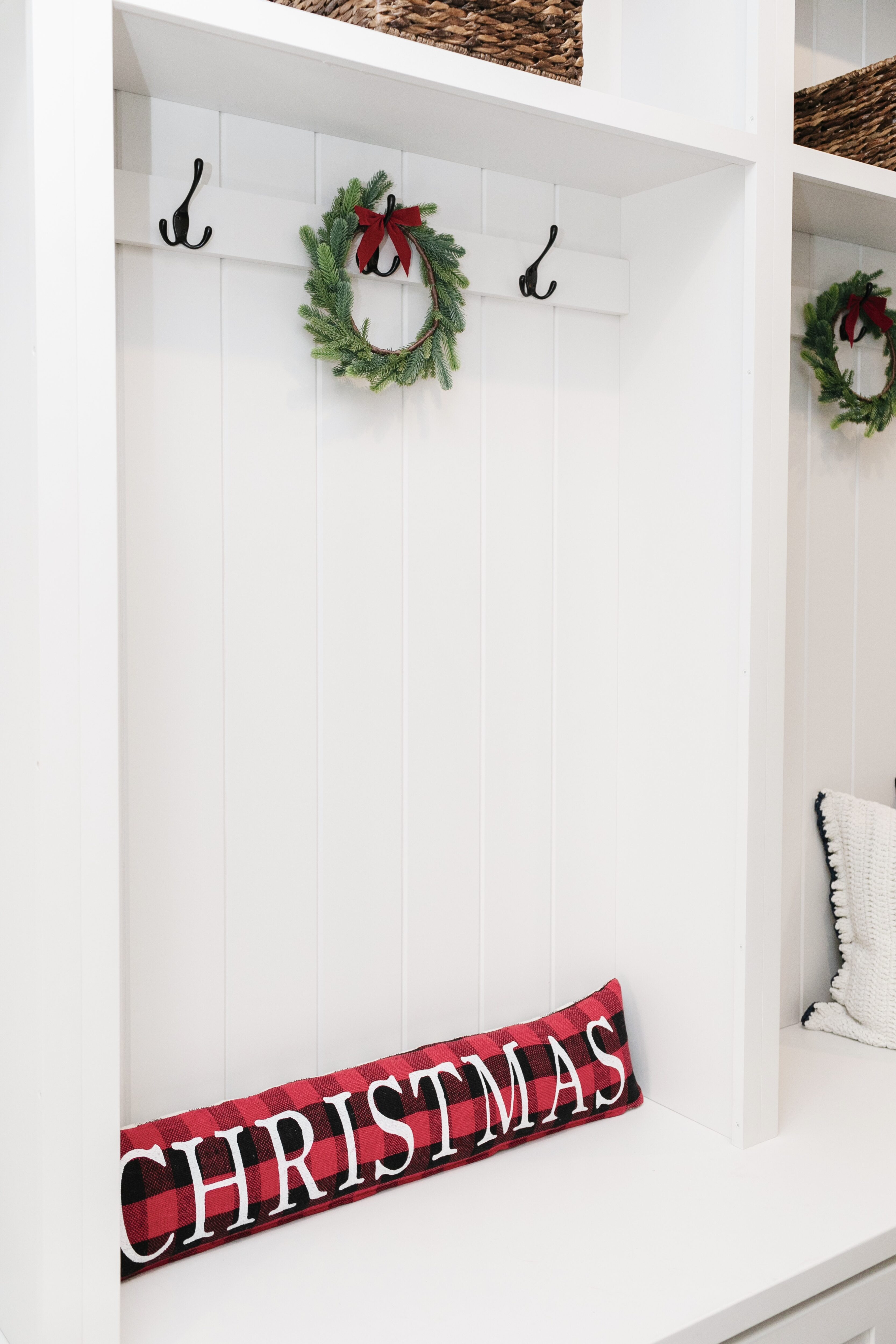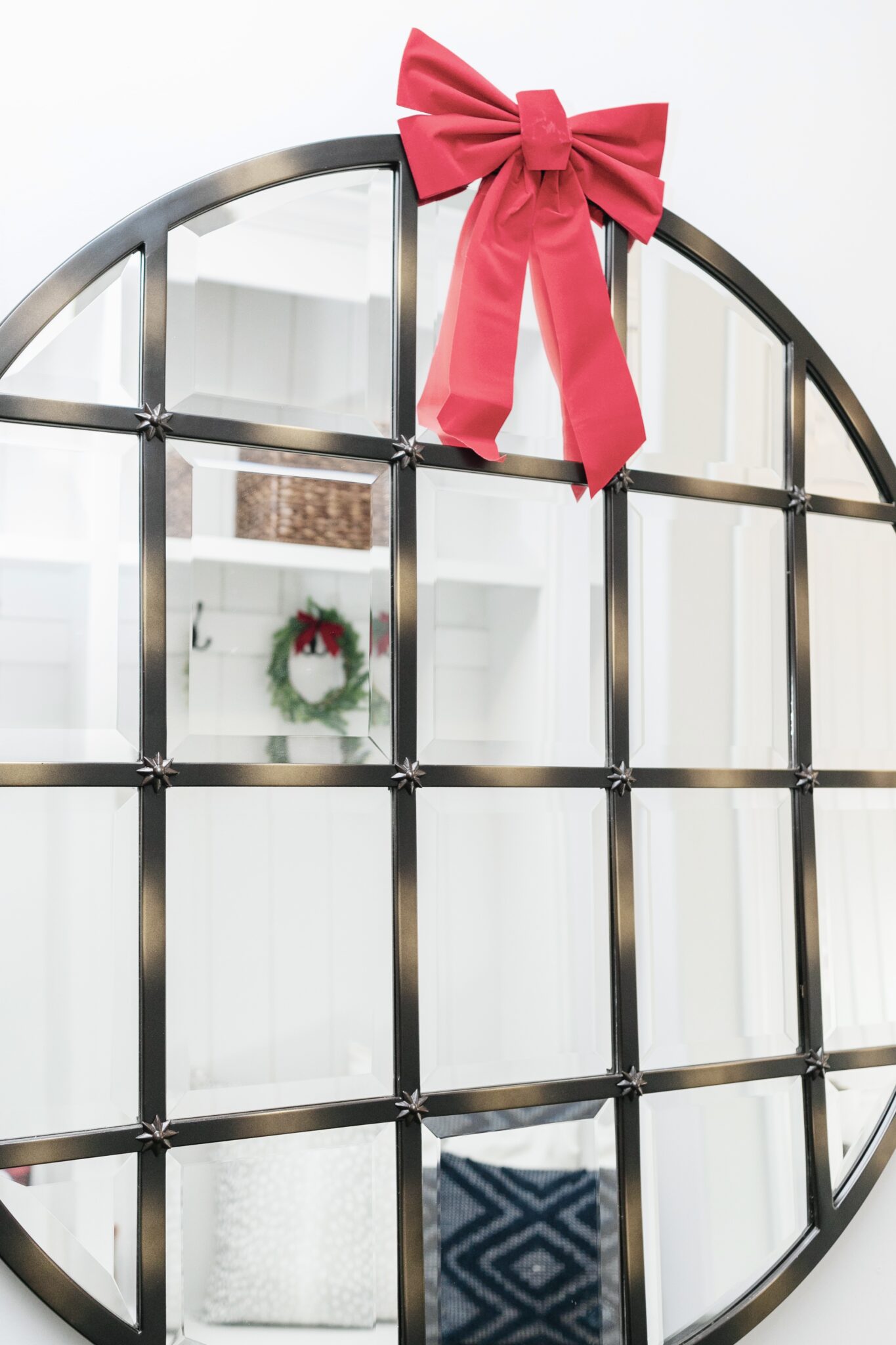 What are your favorite tips for doing Christmas on a budget? What is your favorite color to decorate for Christmas with?