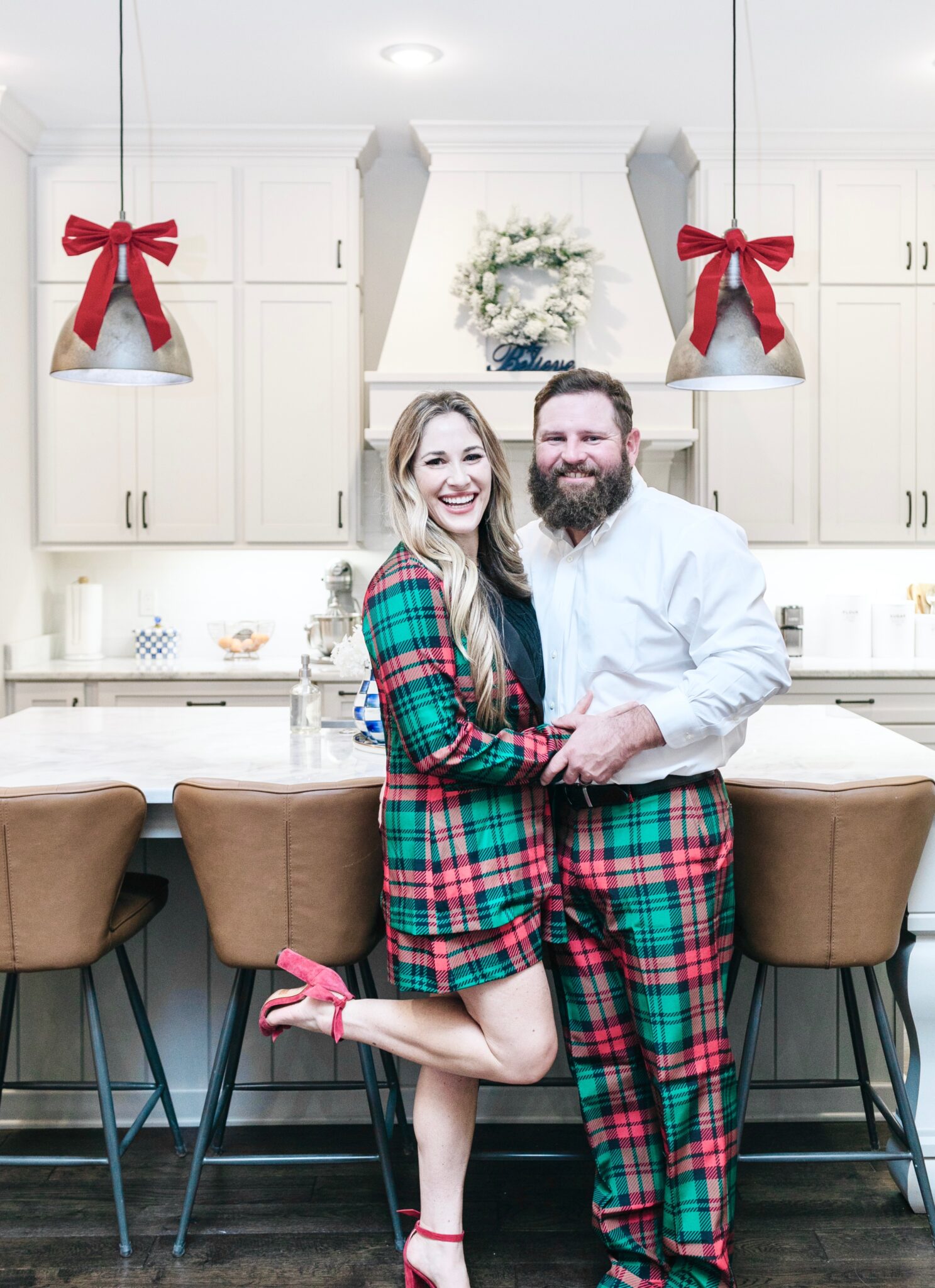 SHOP OUR HIS & HERS OUTFITS FOR CHRISTMAS:

I've mentioned I never shy away from a bold outfit. Right?! Well clearly, I don't! And neither does Matt, lol! And an occasion like the holidays is there perfect excuse to really go all out. When I spotted this suit for Matt and this skirt and this blazer for me, I thought they would be so fun to wear!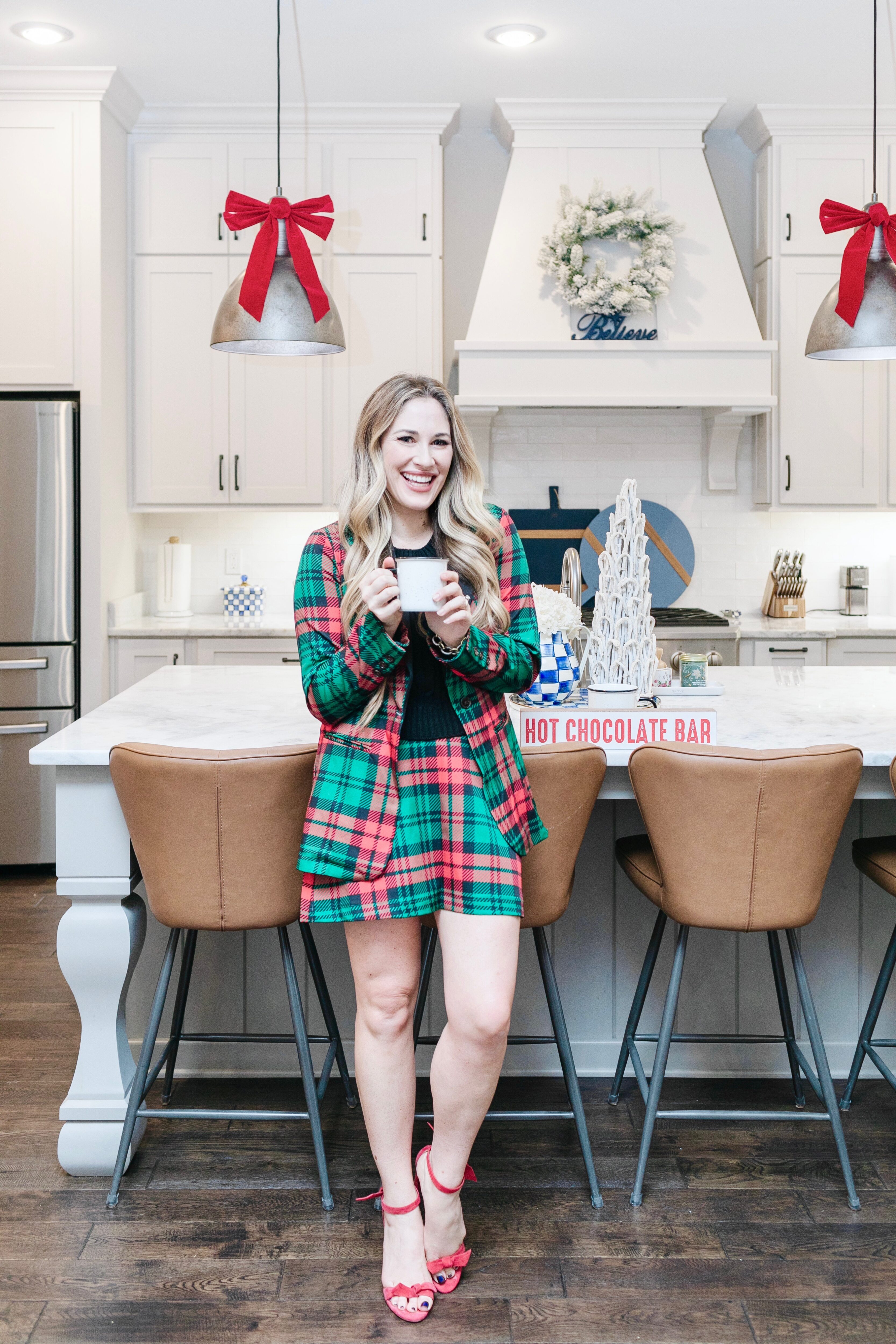 I am thinking Christmas parties for sure! I mean…how fun are these his and hers outfits?! I'm not going to lie, I was completely impressed with the quality too. I just thought they would be fun, cute outfits. But I was shocked with how nice they are. The skirt fits me perfectly, and so does the blazer. I have already worn the pieces separately too, and they look great if you don't want to be so matchy matchy.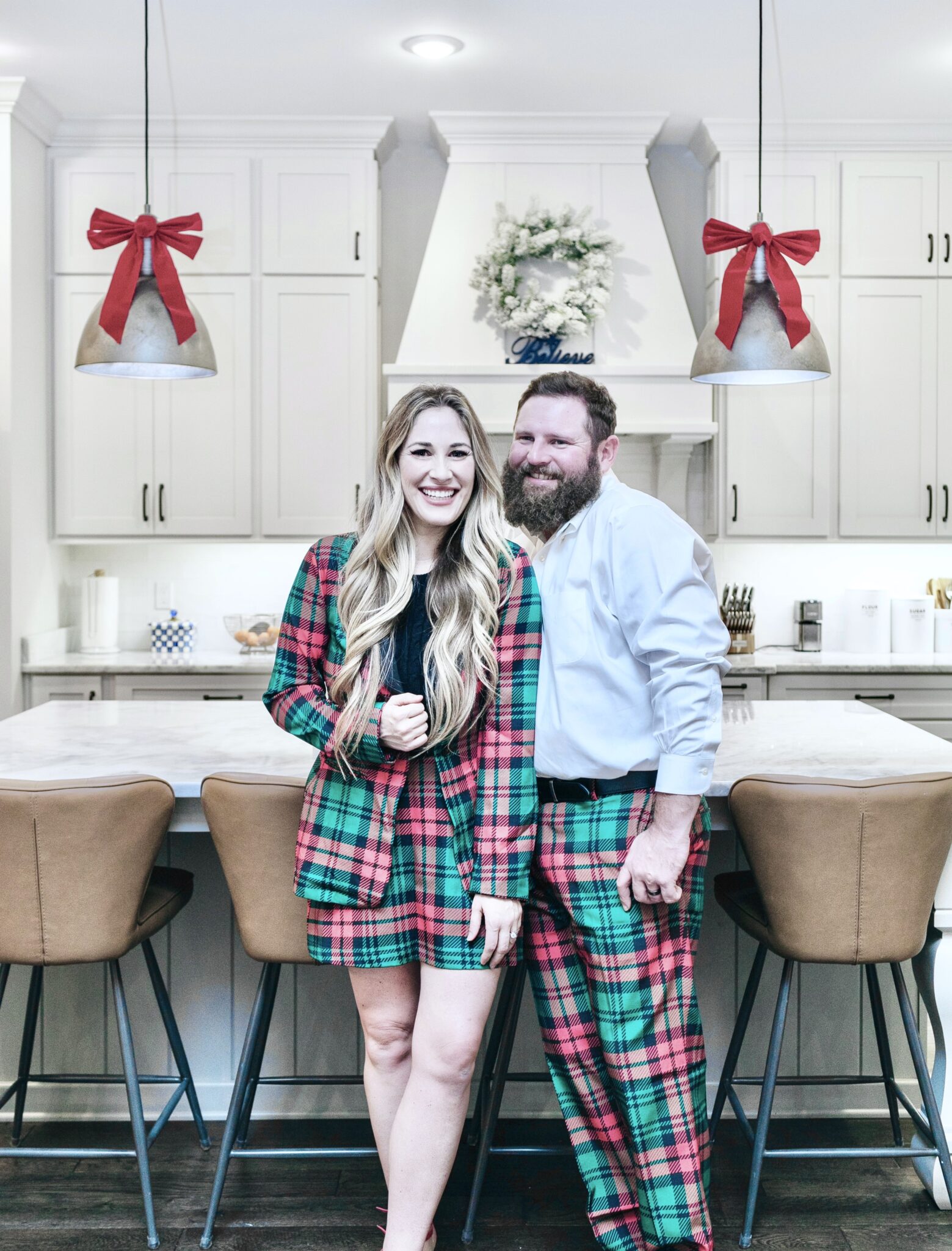 They have so many fun holiday themed pajamas and outfits that I just couldn't resist sharing these today. You probably remember our family Christmas pjs here from Shinesty last year too. Would you ever dress up in a Christmas suit??