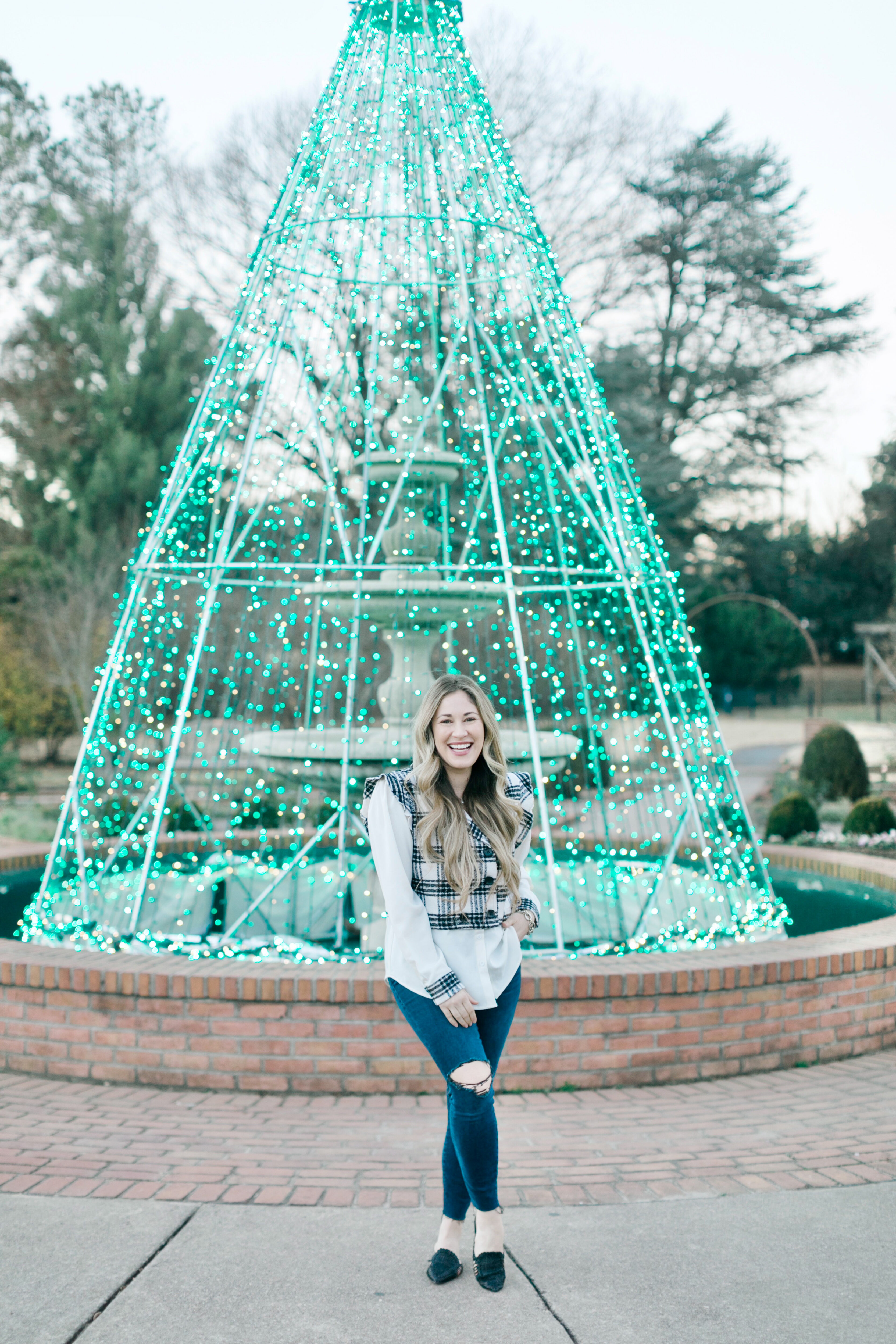 SHOP MY FLOURISH IN FRILLS BLOUSE LOOK:

Happy Christmas week y'all! We are currently out of town visiting family in Missouri. I would say we are relaxing, but the kids are running around like crazy non-stop playing. But, I'm glad they are having fun and getting to just play together and visit some family this week. They are having a blast! And I can always rest next year, right?? Lol!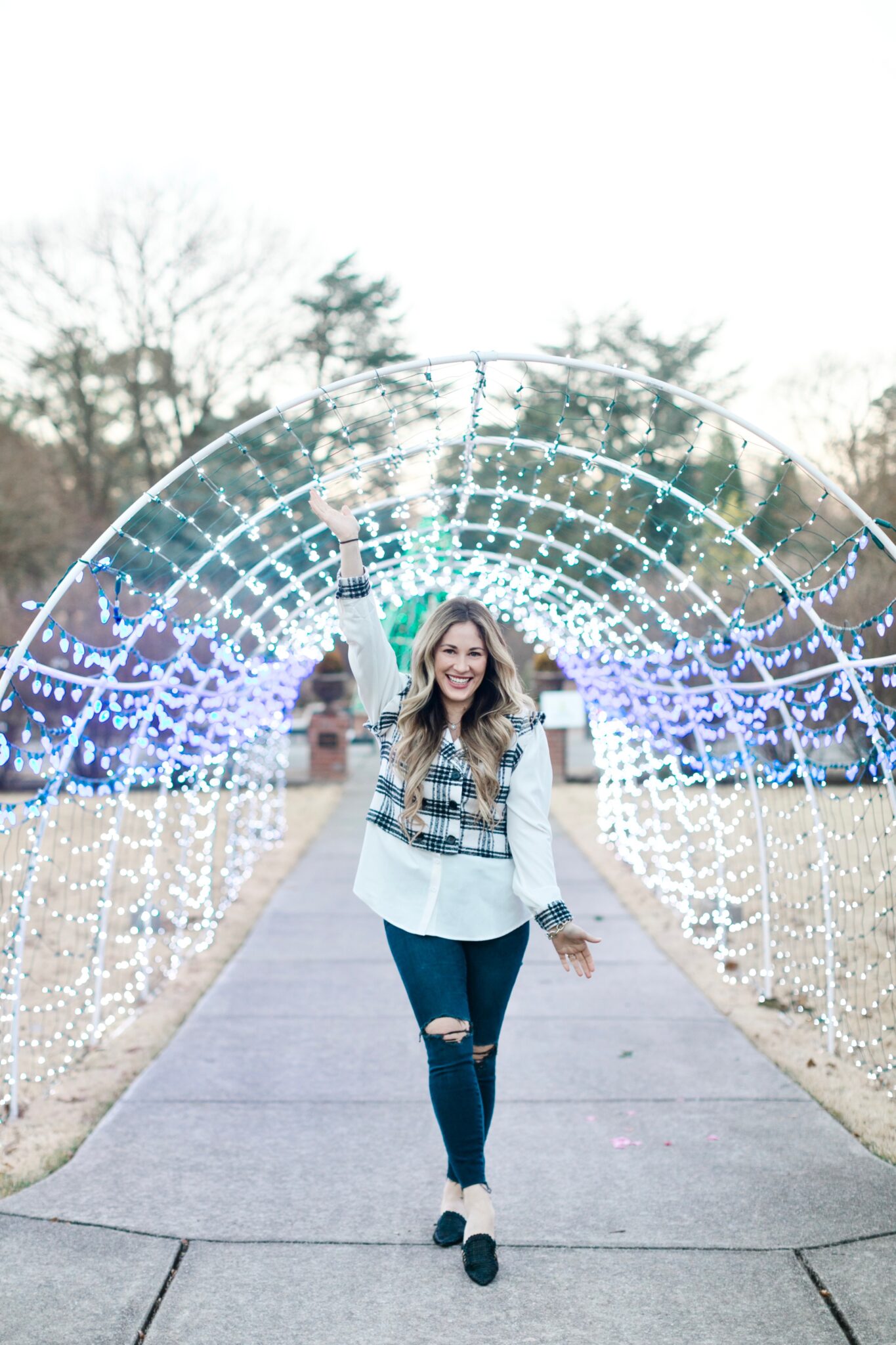 I have been wearing this top since I got it a couple weeks ago. It is the cutest little dress shirt/sleeveless blazer combo I've ever seen! If you haven't checked out Flourish in Frills yet, I promise you will fall in love! I wore this outfit to the Botanic Garden last week. We love visiting there, especially during the holidays. They had the lights up and a cute little hot chocolate cart out front. It was adorable, and we had such a fun night with friends!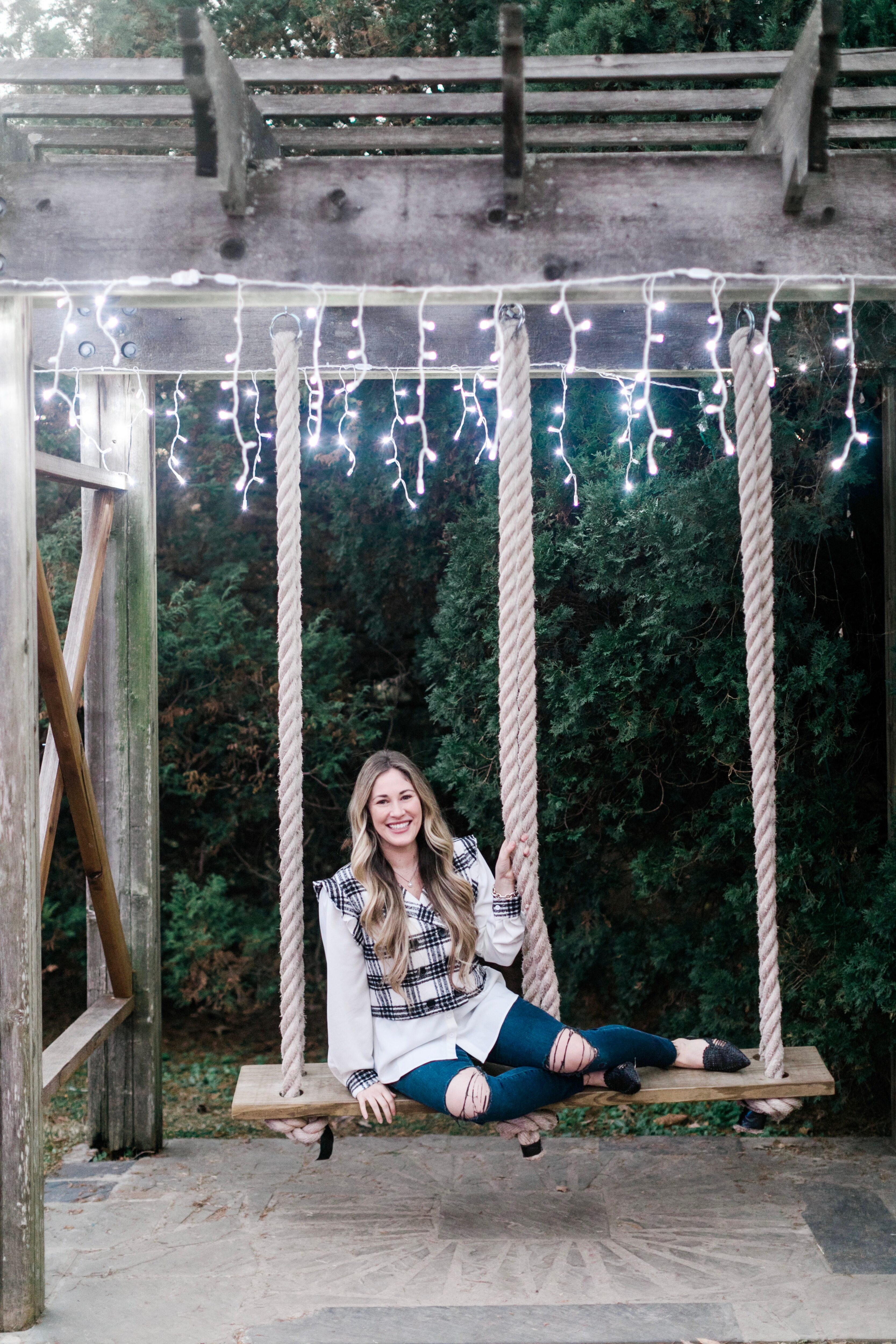 Today is a free day, so I can't wait to see what all cute outfits y'all link up. Make sure you link yours up and check out all the bloggers below. With it being Christmas week, are you dressing up, or have the leggings taken over yet? = )