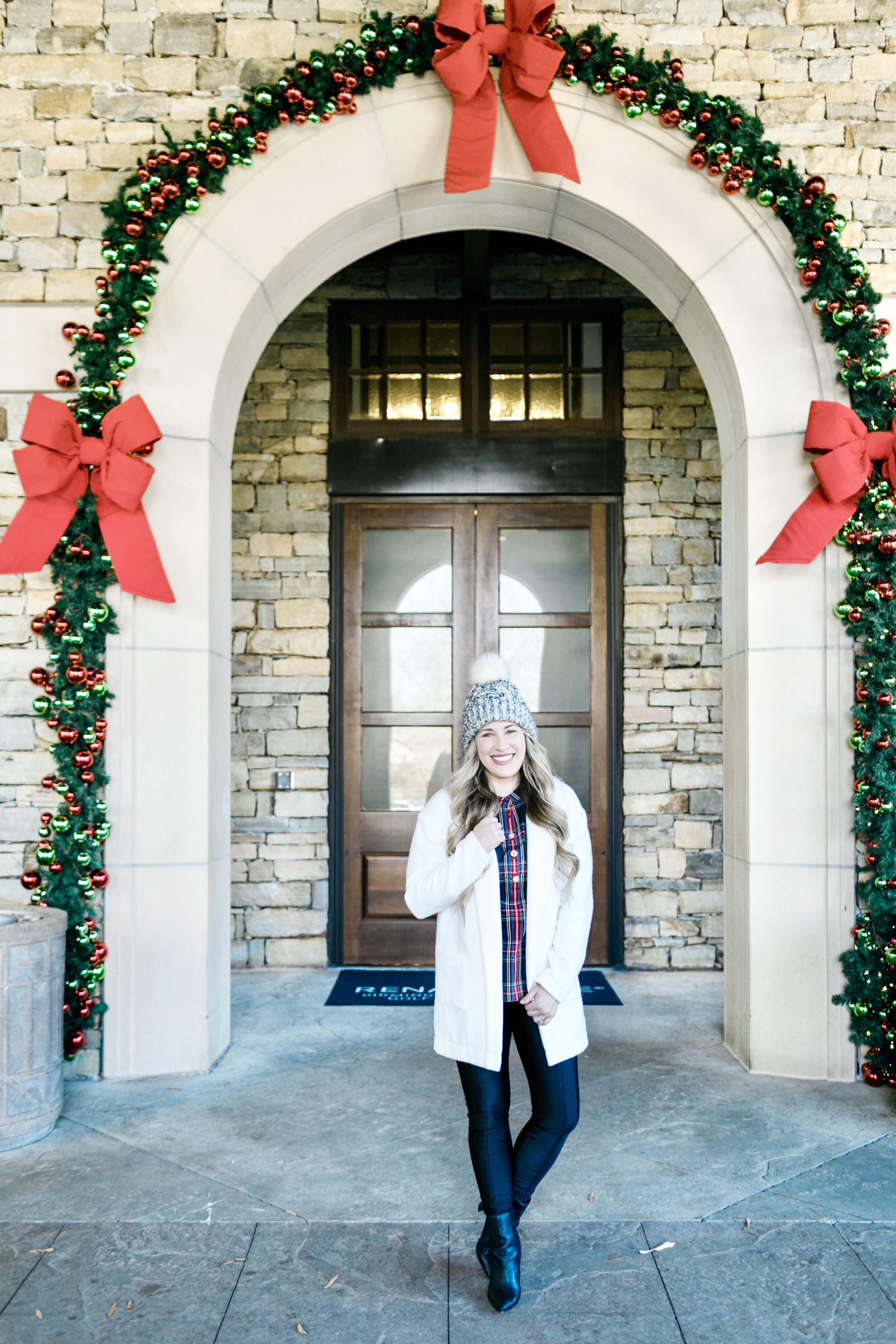 Y'all know we have been a fan of Renaissance Ross Bridge in Birmingham for years! We love to go most any season, but there is always something special about being there at the holidays. First of all, the weather is usually a little warmer than here in Memphis, and we love that! Second of all, it is always decorated so beautifully. The hotel is just gorgeous, and it is situated on the Robert Trent Jones Golf Trail with beautiful rolling hills. We just love the view here!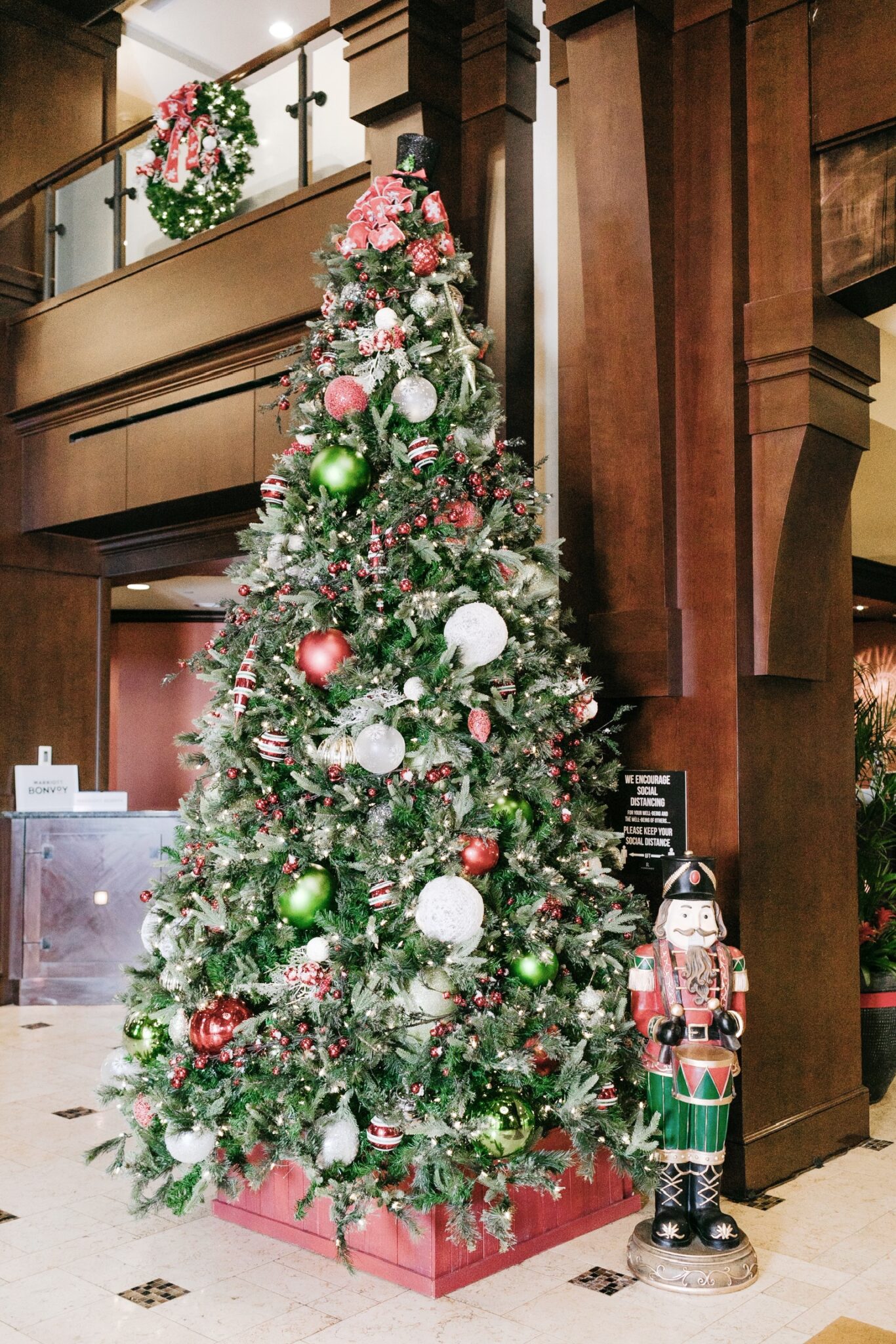 They are actually working on renovating the interior of the hotel, so I can't wait to come back and see the changes next year too! Right now, it is warm and inviting and festive throughout. We love eating and staying here. Brock's has such great breakfast, and the Clubhouse has such good steaks! Seriously, they are some of our favorite steaks around. And though I typically can't say a buffet is really good, trust me, at Brock's their breakfast buffet is SO GOOD! And they make you omelets fresh from scratch. This time of year, they also have their festive Christmas drink menu. You don't want to pass them up! We have always been super impressed with the food and drinks every time we come. Grayson gives all the food a thumbs up too lol!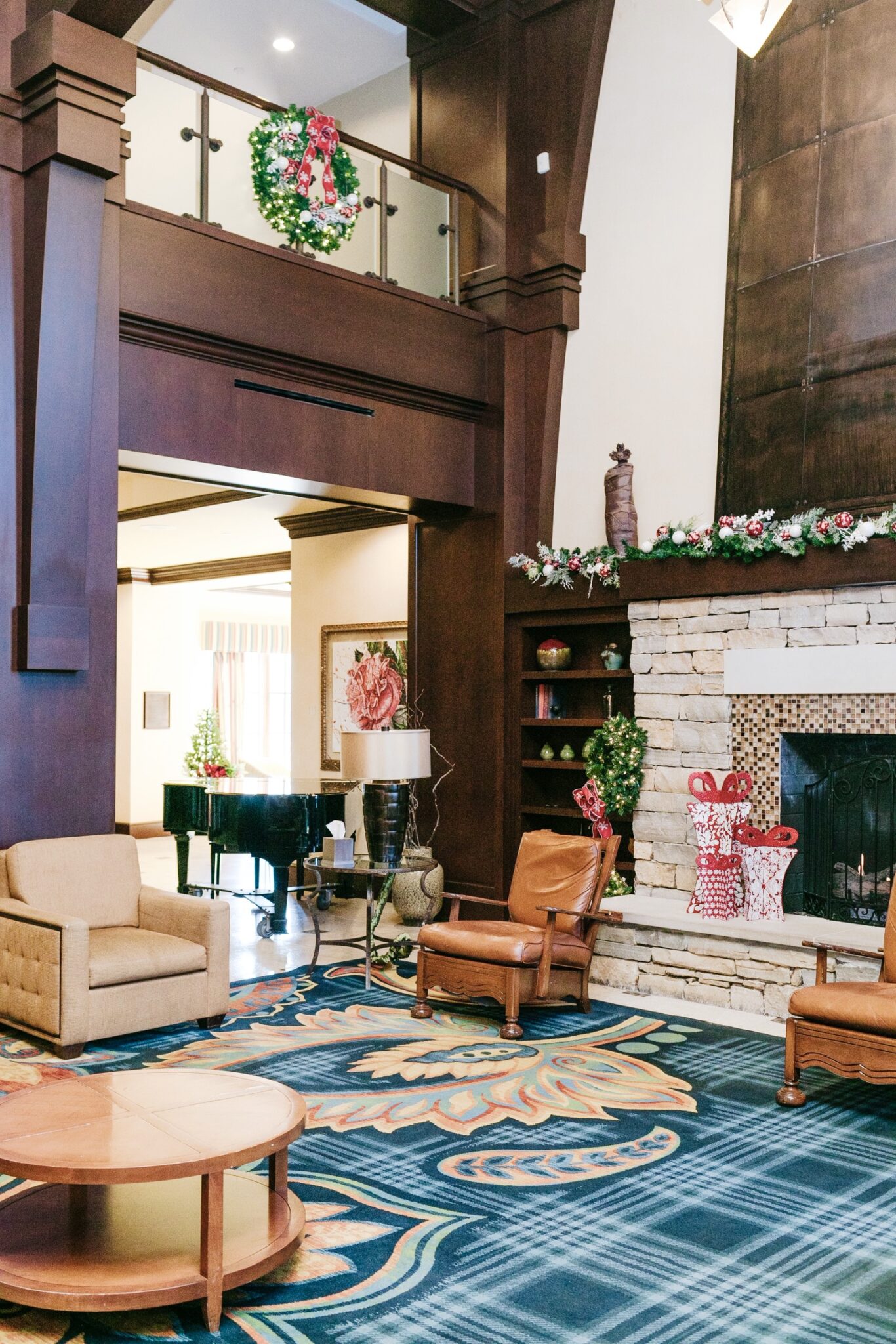 We played golf at Robert Trent Jones Golf Trail on our second day of our trip here. Matt played back in February and has been begging me to go back again to play. We got lucky and the weather was actually in the 70's. It felt SO nice! We rode around on the golf cart and played all afternoon. It was such a fun, nice break, and I'm glad we got to enjoy some time outside.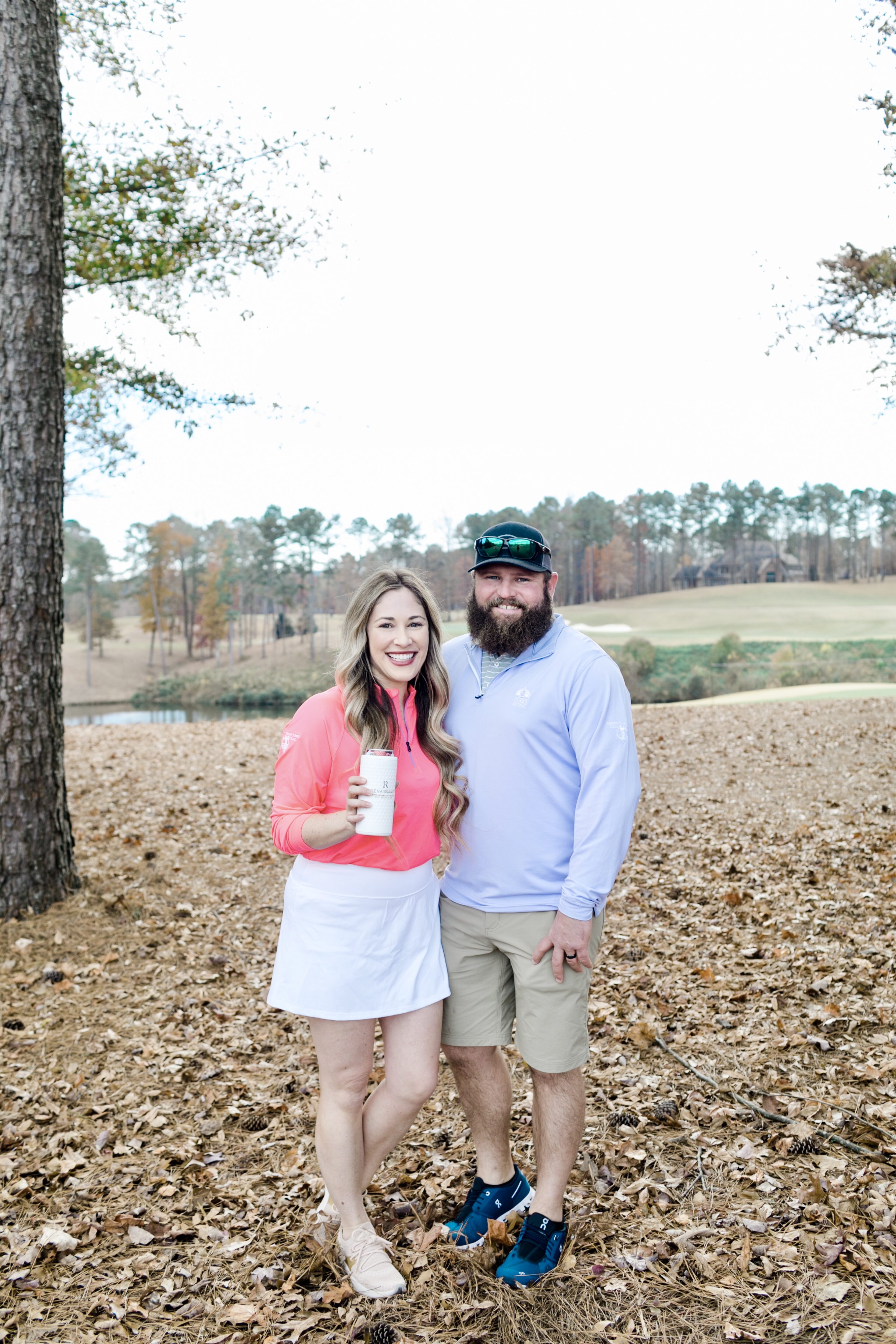 After golfing and eating, we hit the bar for a couple of their festive drinks. They are SO good! Then we headed back to the room to sit out on our balcony and enjoy the view. Make sure you sit outside around 4:00-5:00pm too as they play bagpipes at the golf course, and it is so peaceful and fun to hear in the afternoon. We set out there each day and listened to them while Gray cheered them on from our balcony.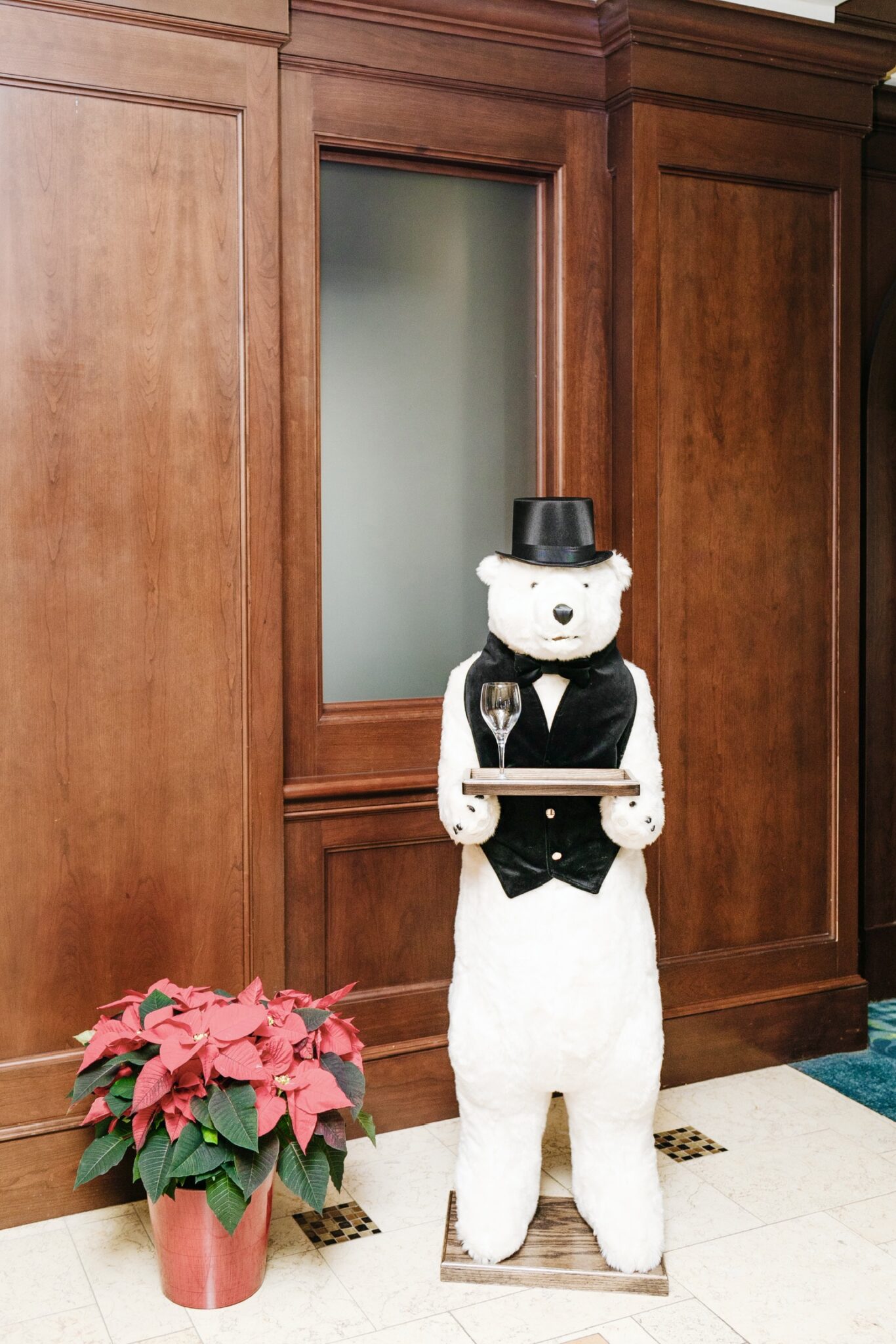 Another favorite about this hotel is how kid friendly it is. They have plenty of suites, plenty of great food throughout, and during the warmer months, they are practically known for their outdoor pool and hot tub. It is usually packed with kids swimming and sliding on the slide out back. They also have great tennis courts out back. And we also love to walk around through the surrounding neighborhoods as the hotel is built in the back of a neighborhood with restaurants and shopping just steps away. How convenient!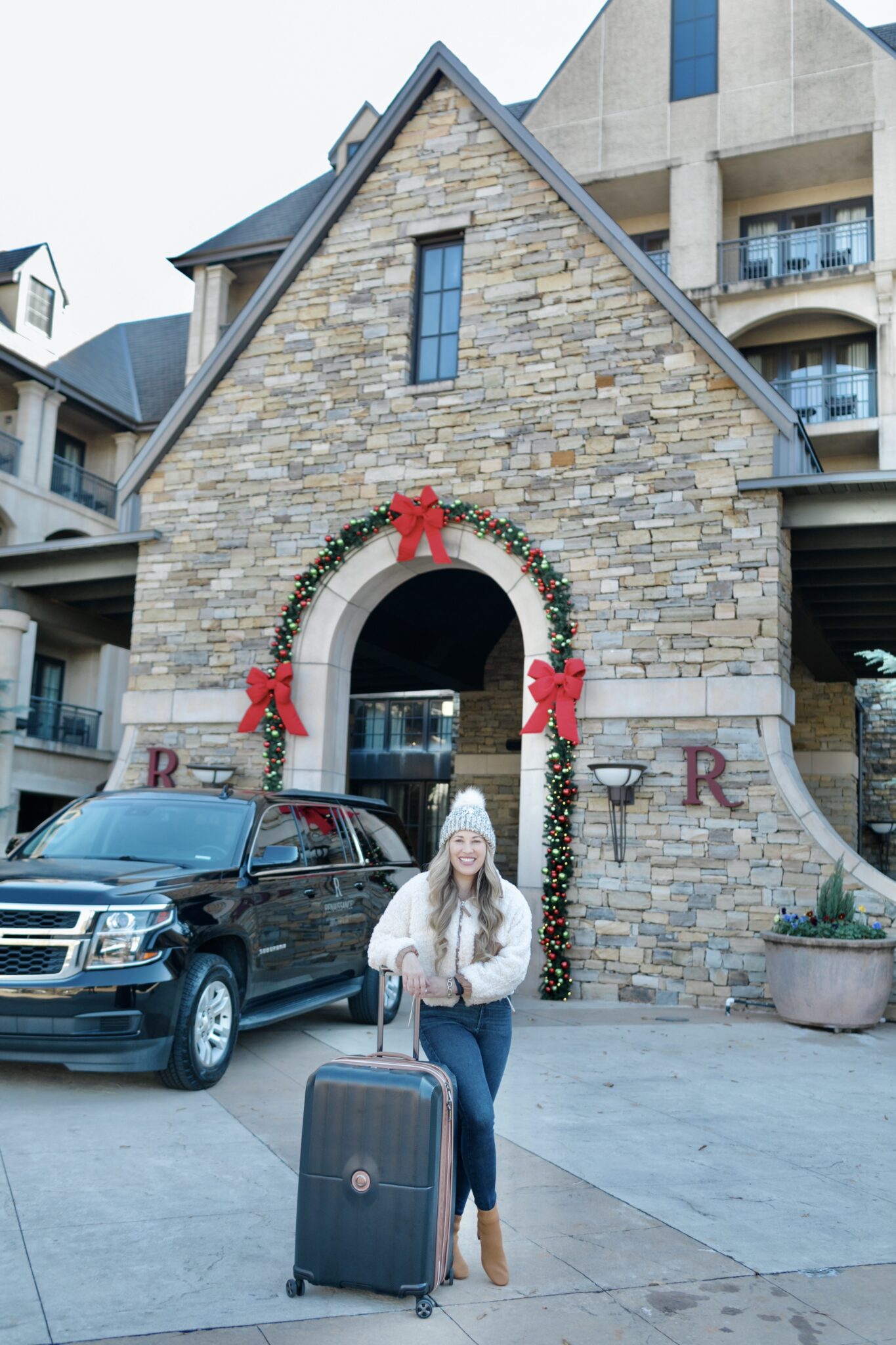 If you're looking to try somewhere different for the holidays, I would definitely recommend heading to the southeast for a little warmer weather and Southern hospitality at Renaissance Ross Bridge! I can't wait to go back next year and take all the kids in the summer time! What are your Christmas plans? Are you doing any traveling? What are your favorite places to visit during the holidays?