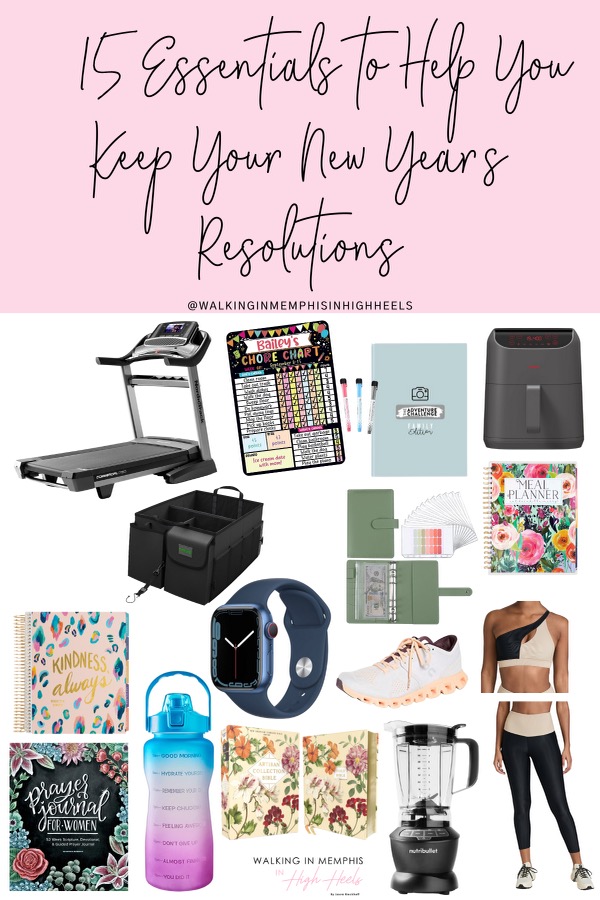 SHOP THESE NEW YEAR'S RESOLUTIONS ESSENTIALS:

Happy New Year y'all!
After sharing my word for 2022 yesterday, I wanted to share some essentials I am using for this year to help me keep my goals, my word for the year and myself motivated. Some are fitness related and others are about planning and making time as couple and family.
These are all such great essentials to help you keep your resolutions this year too. Set yourself up for success! What are you goals for 2022? What are some of your favorites to help you keep them?