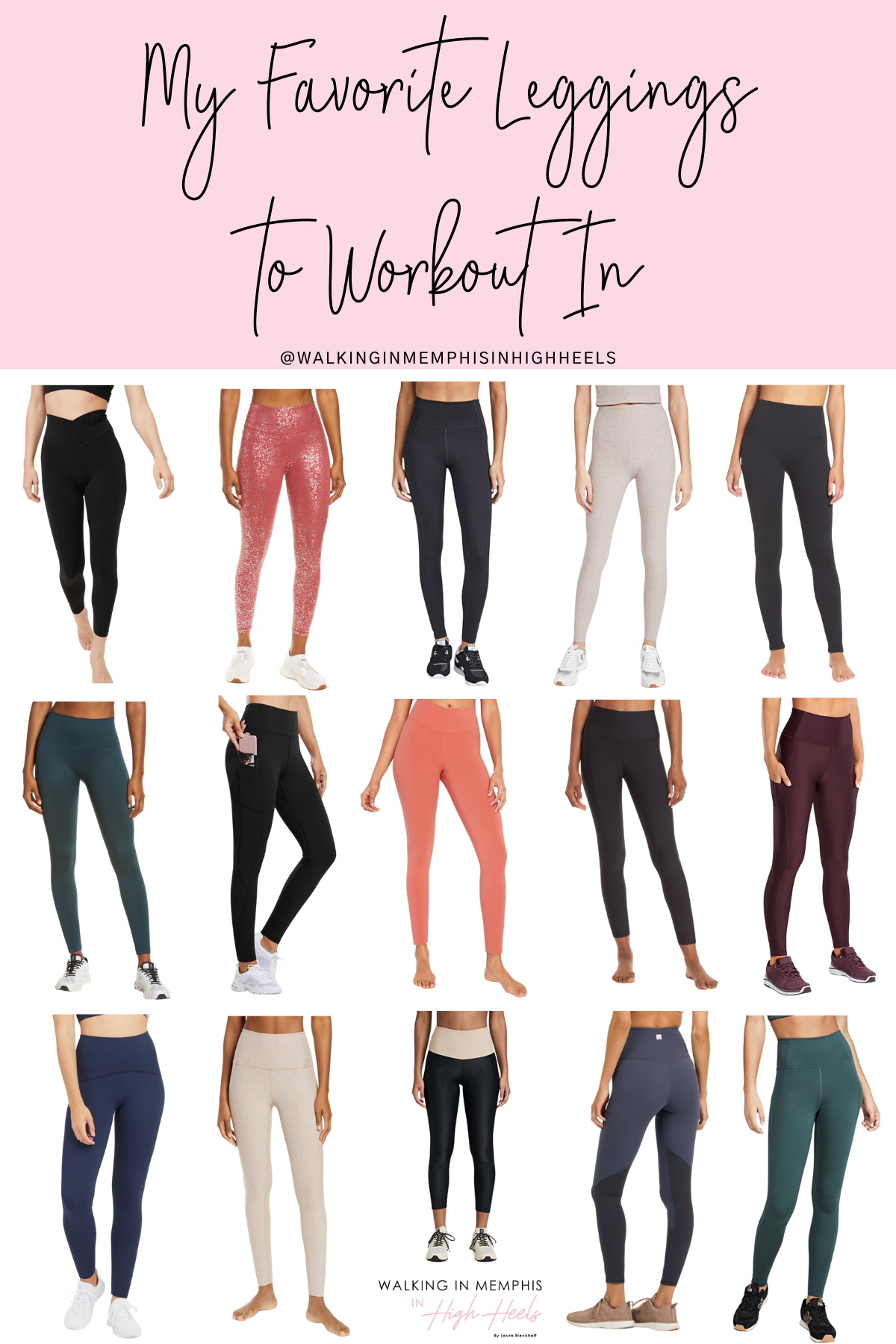 SHOP THESE BEST WORKOUT LEGGINGS FOR WOMEN:

I've shared my love for leggings here quite a bit, but on top of these favorites, I also love my workout leggings! I've been hitting the gym 4 times a week this new year, and it feels so good! I feel like the postpartum phase for me lasted 14 months, and I am loving finally getting to get out to workout, woohoo!
There are so many good workout leggings for women out there, and I definitely have my favorite brands! I tend to love going for bright colors, fun prints, 7/8 length ones and compression ones that stay put while running! I am sharing my favorites today. New workout clothing is always a good motivator! What is your favorite style of workout legging?