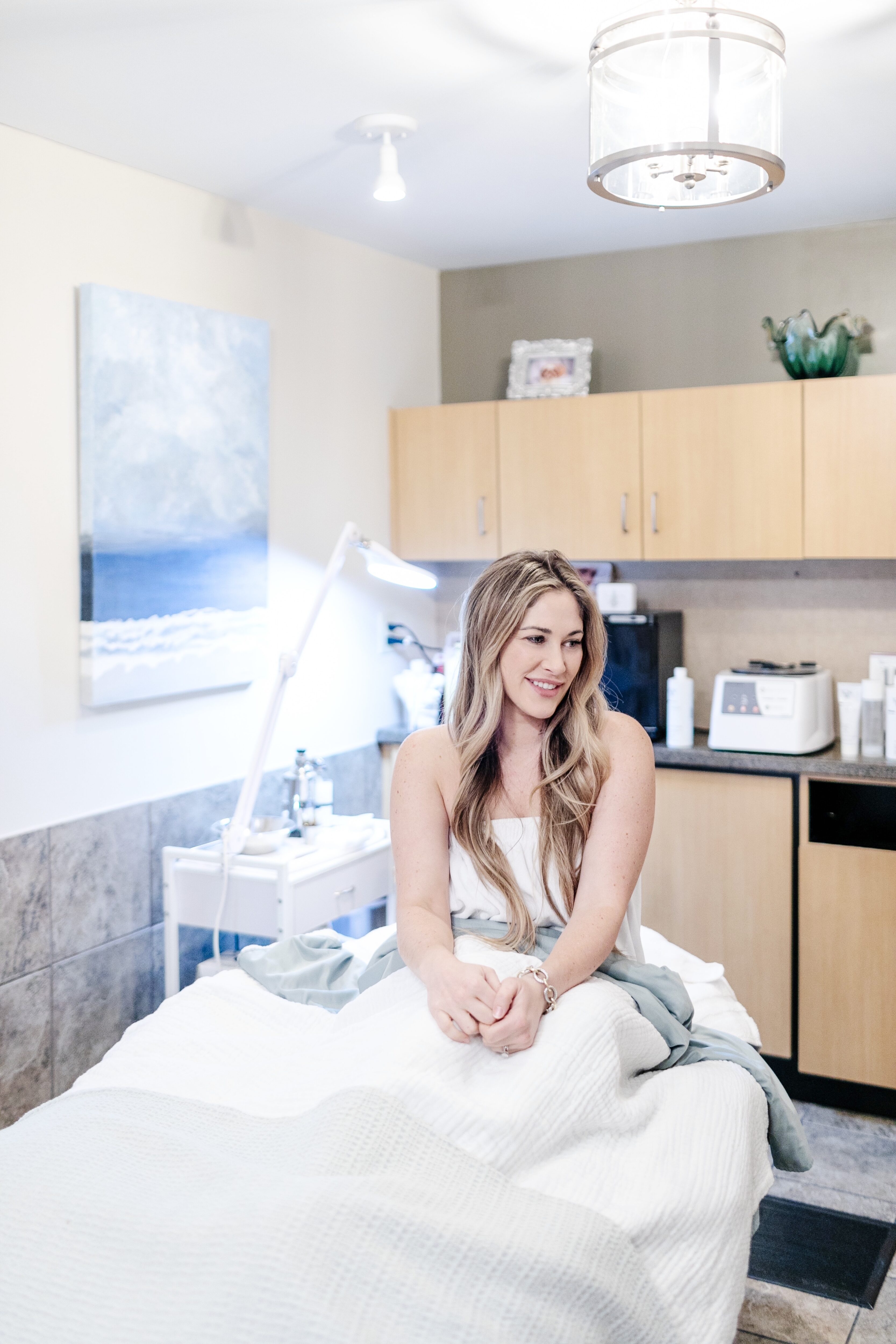 Have you ever wondered which products really work for skin and how to even use them in what particular order? If so, you're not alone! While getting a facial last week at Ivy Spa, I noticed Veronica was layering things onto my skin one at a time. And after a facial (which she recommends seasonally), my face always feels so much more hydrated and amazing!
There are so many creams and oils and serums on the market right now that it can be really overwhelming. I talked to Veronica and am sharing the best techniques to applying your moisturizers to ensure that you lock in the moisture into your skin as you layer your products.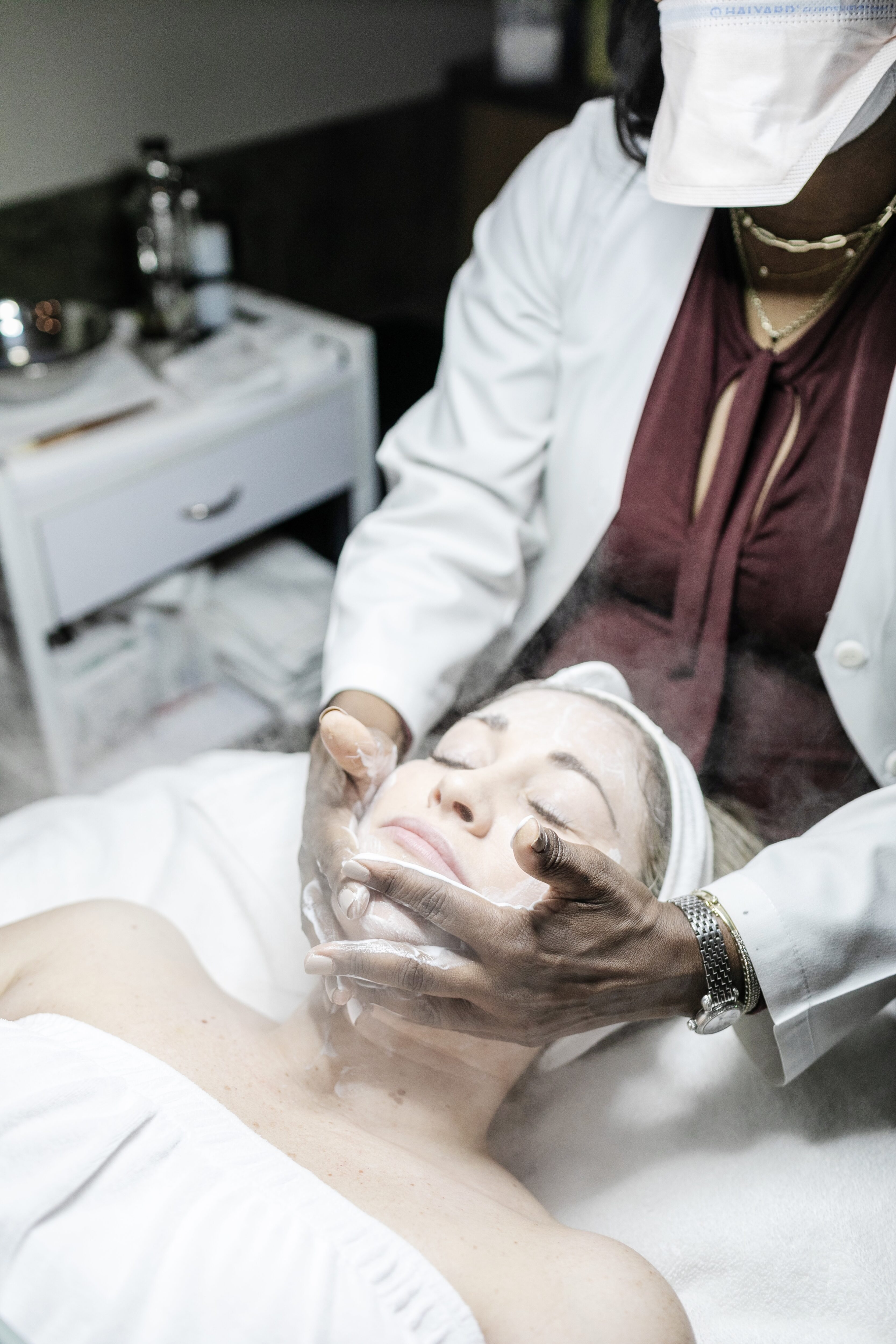 Moisture layering is a technique they use in facials, and it is great to do at home to create soft, moisturized skin. Whether you have dry or sensitive skin or are just getting older, moisture layering is so good for your skin! Adding more hydration back into your skin creates a great blank canvas to apply your makeup to without all the dry, cracked skin that makeup can hide in and really make you look older than you are. And nobody wants that!
1.) Start with a blank slate. You will want to start with fresh, clean skin first. I typically start by washing my face first in the morning.
2.) Apply your liquid toner next to skin. It will remove any residue still on your skin and prepare it for your next layer.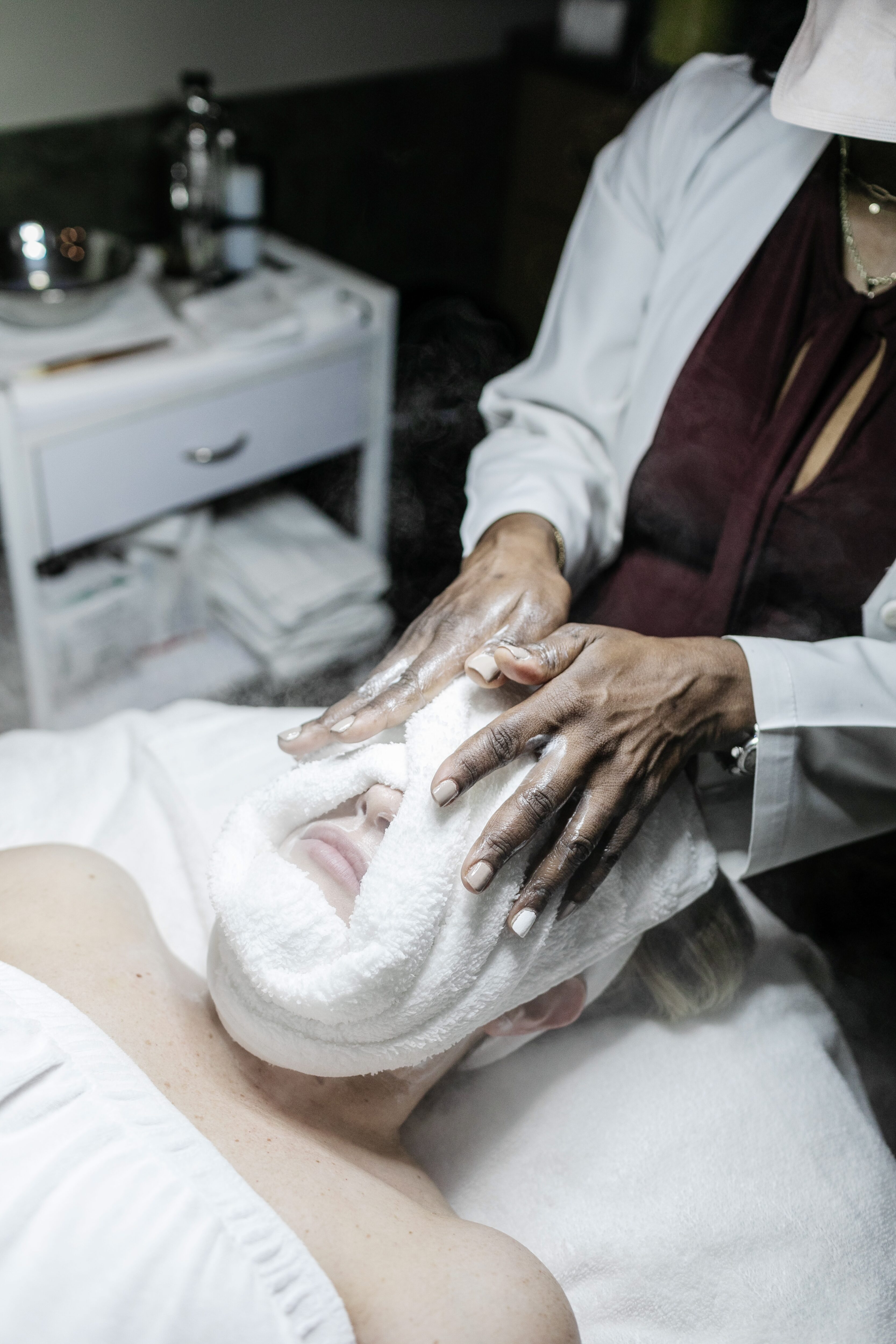 3.) Apply a serum next. One for wrinkles, redness, dark spots, whichever is your favorite that targets your key skin concerns, that is what you will want to apply next. I personally love using Vitamin C as it has so many great benefits like brightening your skin and promoting collagen production.
4.) Layer your light moisturizer next. Your light moisturizer will help to seal the serum you applied in step 4 to your skin and will really help it to penetrate and work better.
5.) Finish with your heavy moisturizer last, like SPF. I would typically recommend at least an SPF30 to shield and protect your skin. I use SPF50 as my top layer in the morning.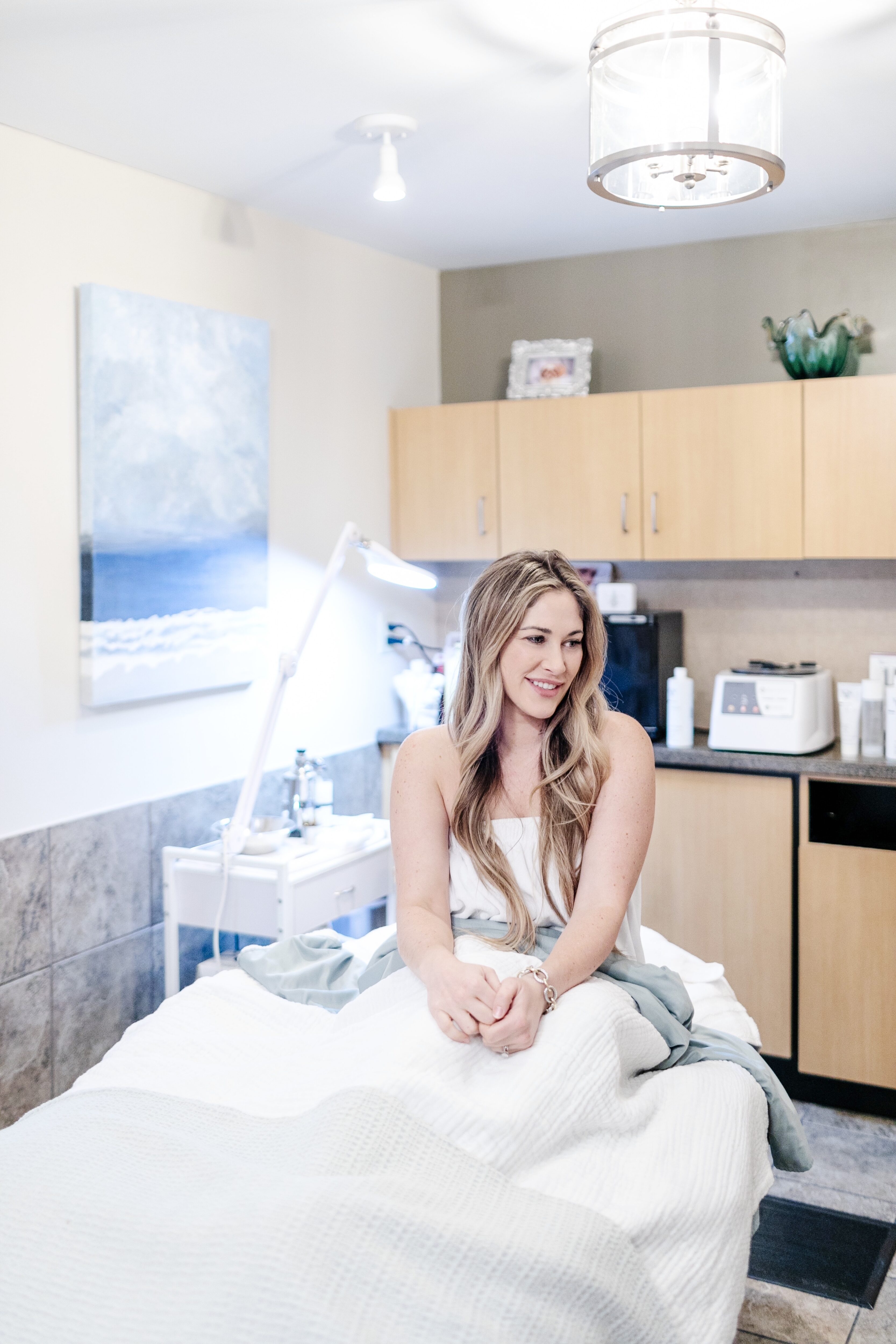 This is my typical routine for the morning, but at night I skip the SPF and the vitamin C and instead use retinol. If you do exfoliate your skin, make sure you do it no more than twice per week as it can create dryness.
Moisturize layering at home mixed with your favorite skincare treatments at Ivy Spa are perfect to keep your skin hydrated during the cold, dry winter and get your skin ready for spring. Have you tried moisture layering at home before? What are your favorite skincare products you can't live without?