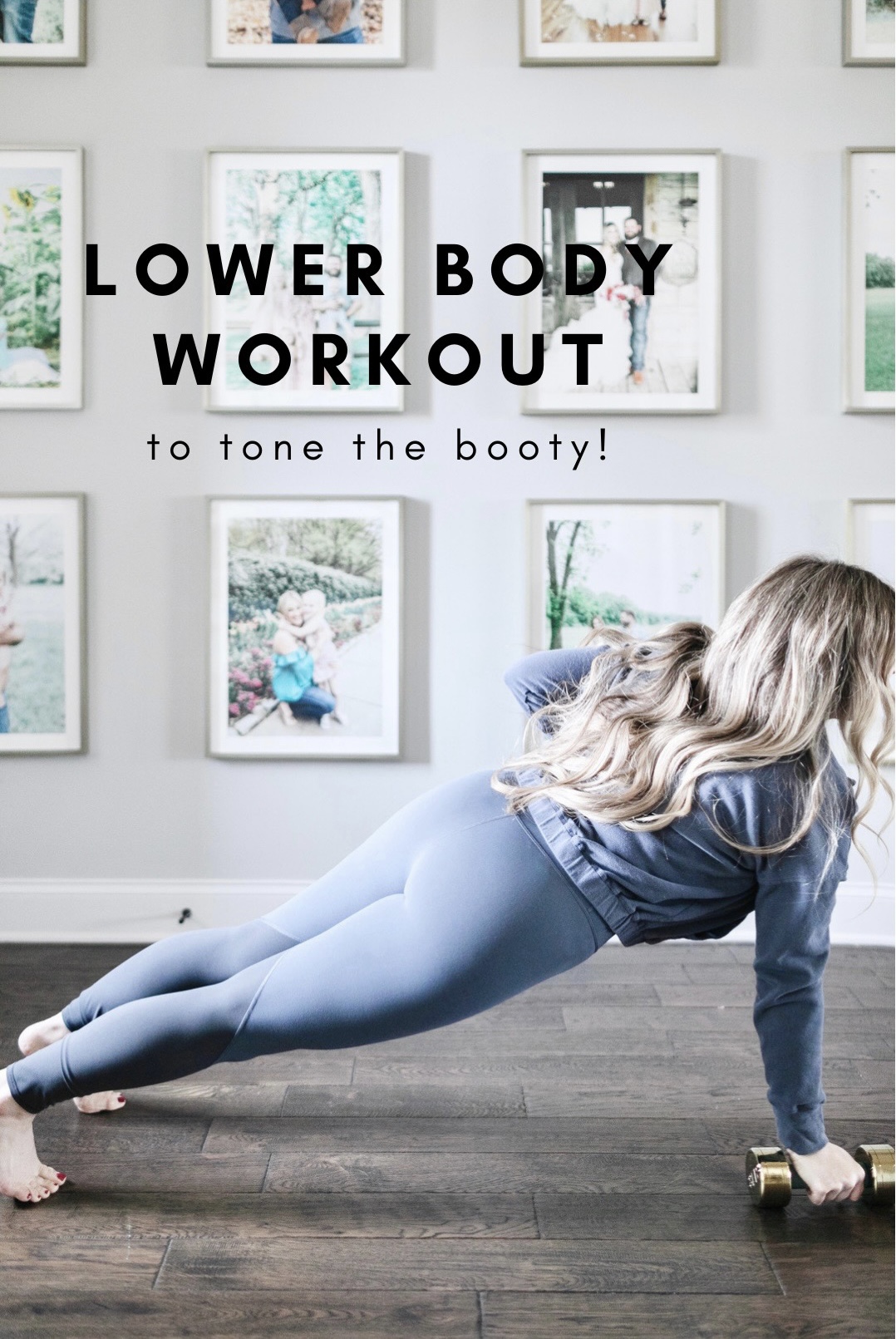 SHOP MY WORKOUT LOOK:

Week 2 of the new year, and it's week 2 of me hitting the gym, woohoo! I have missed it SO much! You really don't realize how much you miss it sometimes until you get back into the groove! Whether you're hitting the gym or trying to squeeze in a workout at home, a big part of being successful is having a fitness plan. That's why I'm sharing one of my favorite lower body workouts with you today!
Nothing is worse feeling like you worked out for an hour not knowing what to do, wasting your time, or feeling like you can't even feel any progress. Trust me, this one will get your lower body burning! Just make sure you tuck your tummy in and keep your abs engaged. Not only will this be a good booty workout, it will also work your legs and abs (not to mention several other muscles!) That is what is so great about strength training! It is really a full body workout!
The Ultimate Lower Body Workout to Tone the Glutes:
Dumbbell Calf Raises – 3 sets of 30 reps
You will stand up with your feet shoulder width apart. Hold the weights on your shoulders and raise up onto your tippy toes and down. You will essentially be doing calf raises standing up while holding weights. You should feel this one in your calves. = )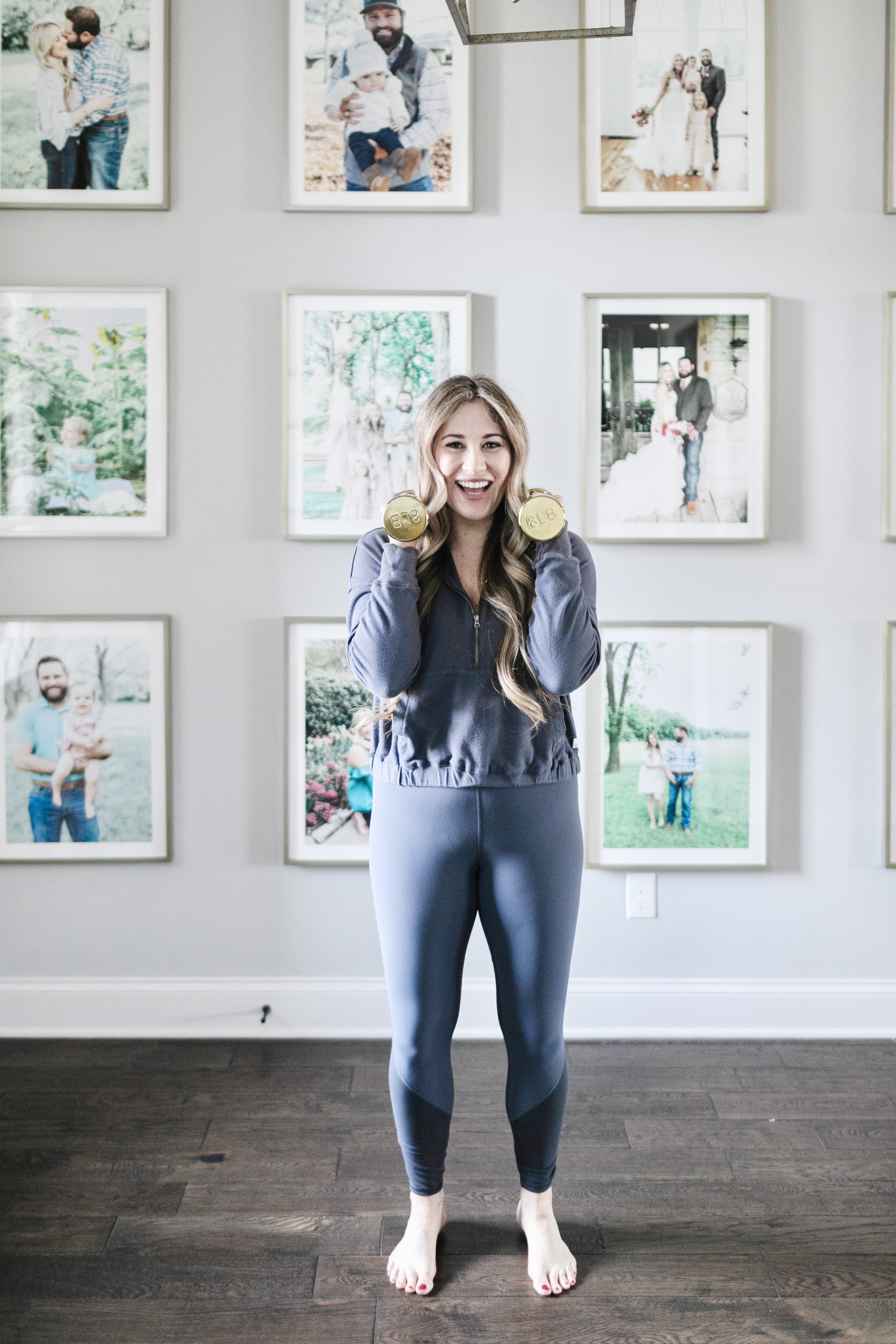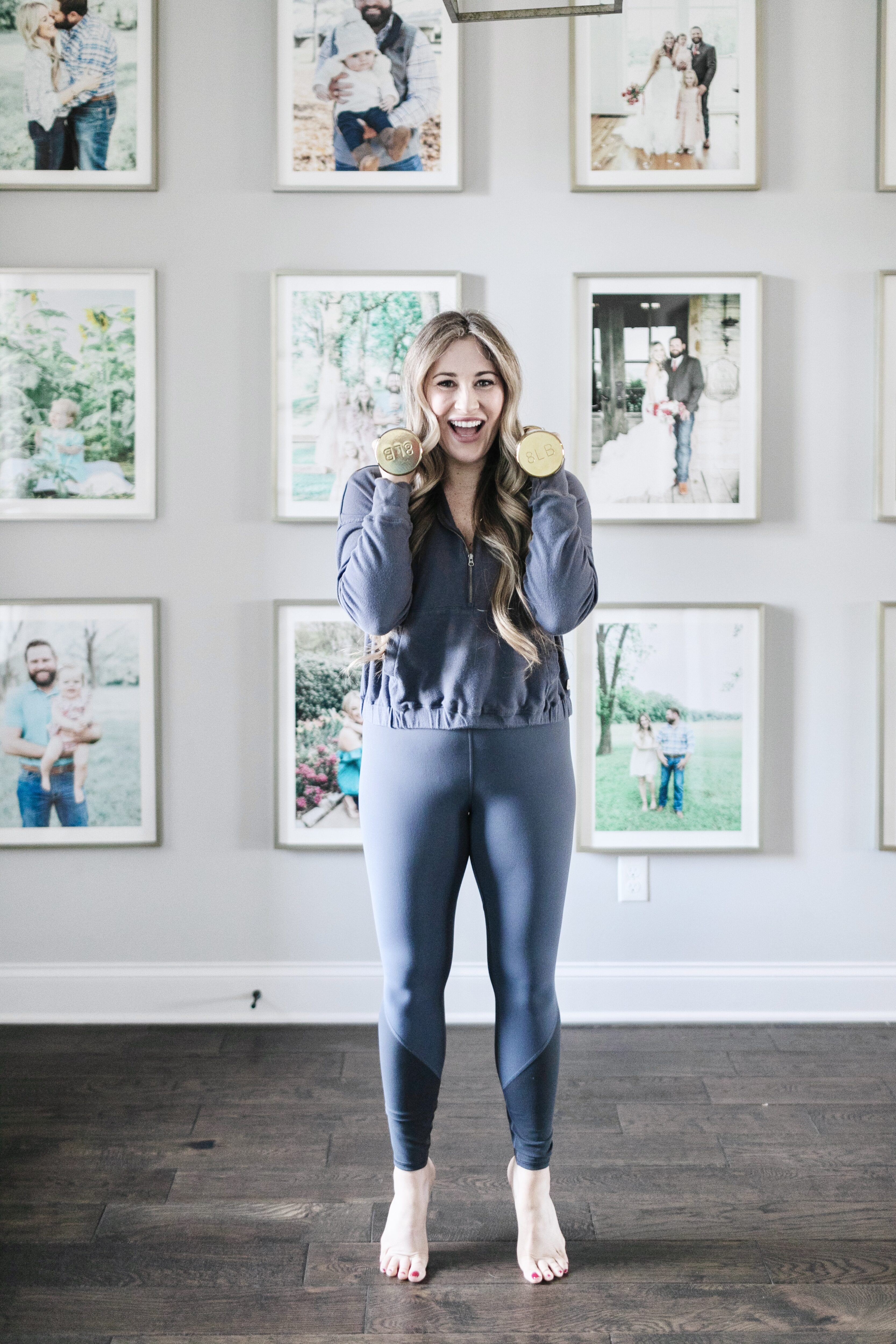 Dumbbell Plank Rows – 3 sets of 10 reps per side
You will get into plank position with arms extended holding weights flat on the floor. You will then pull up one elbow at a time doing a "row." Then place that arm back to the ground and "row" on the other side. You should especially feel this one in your arms, back and abs!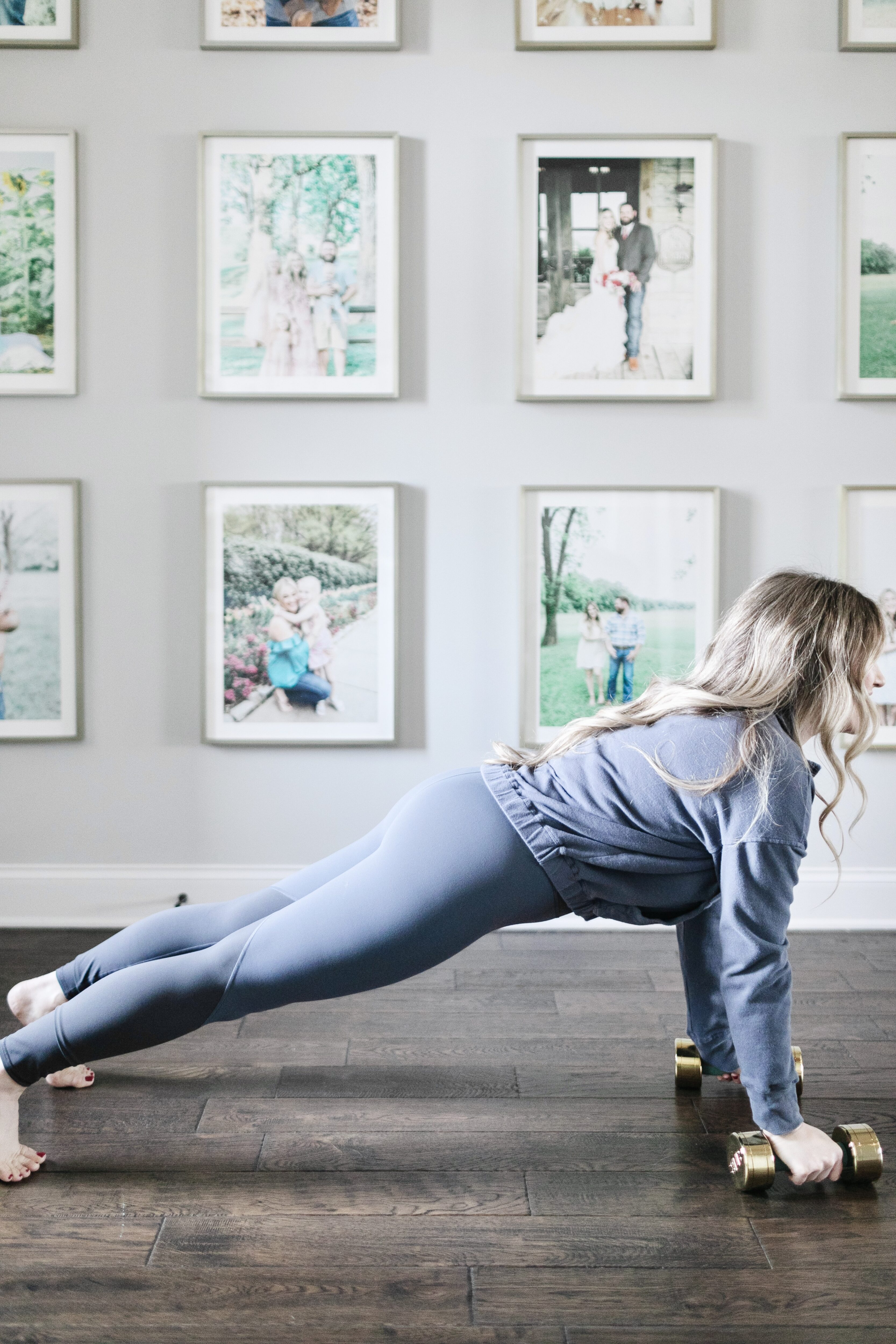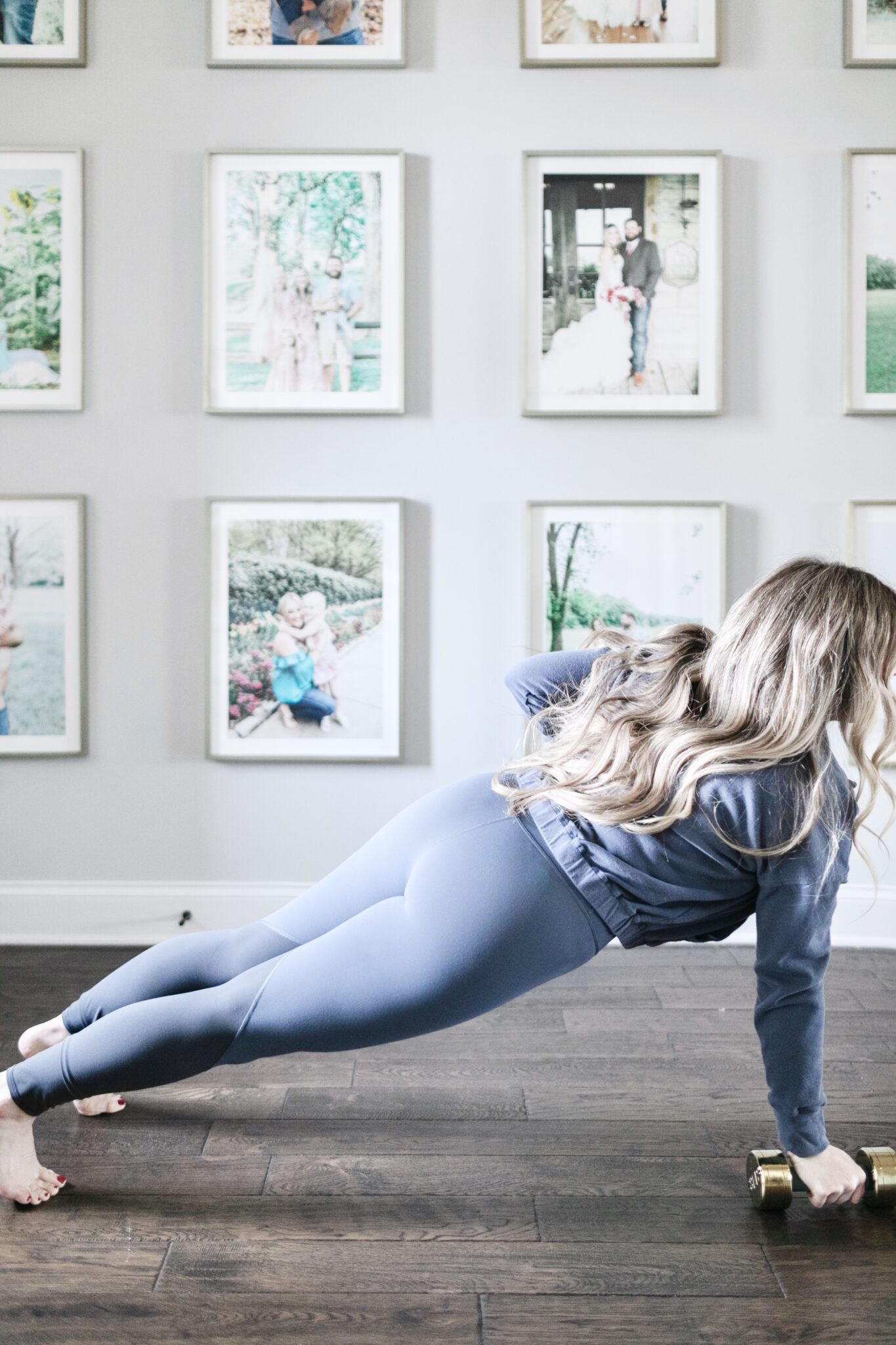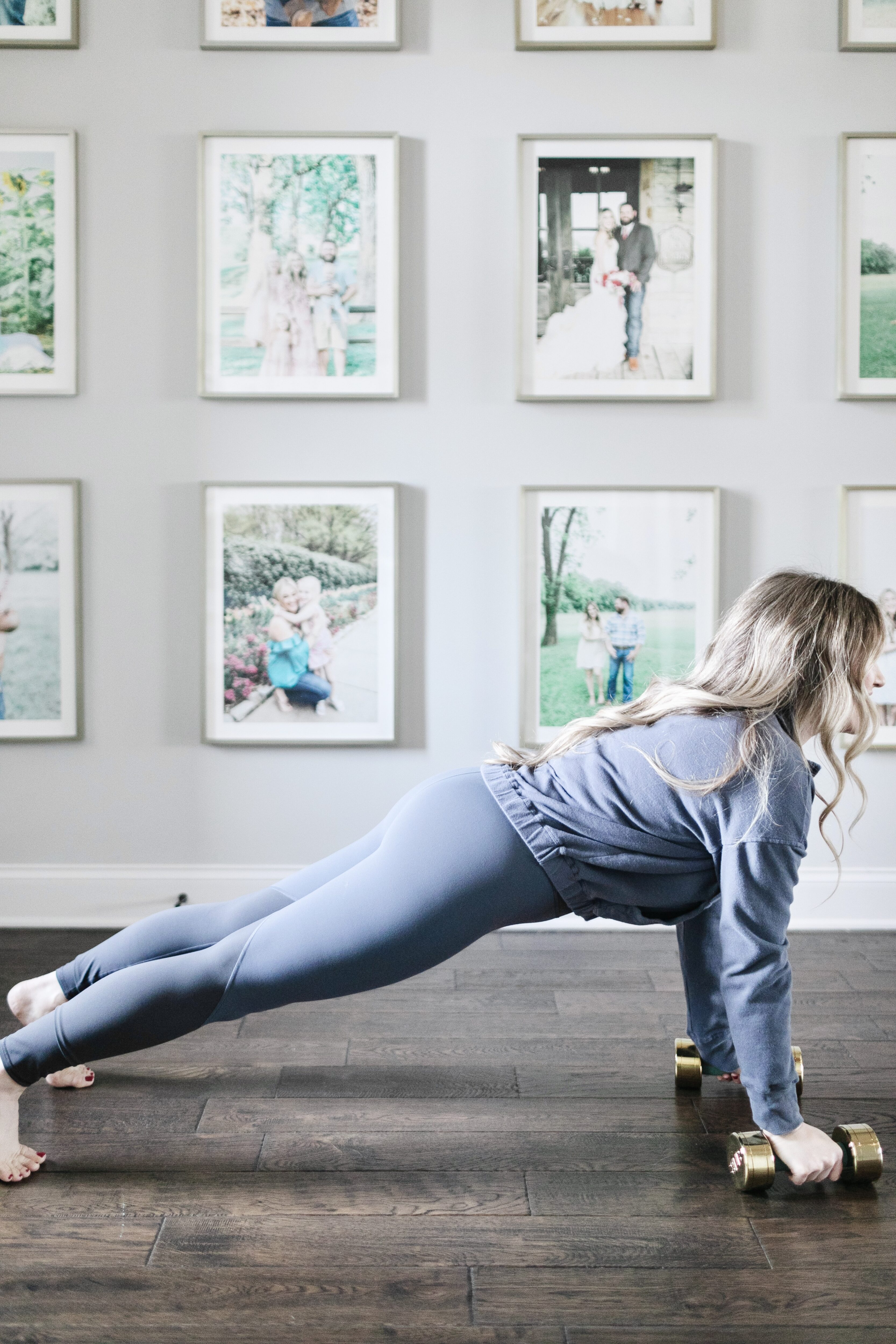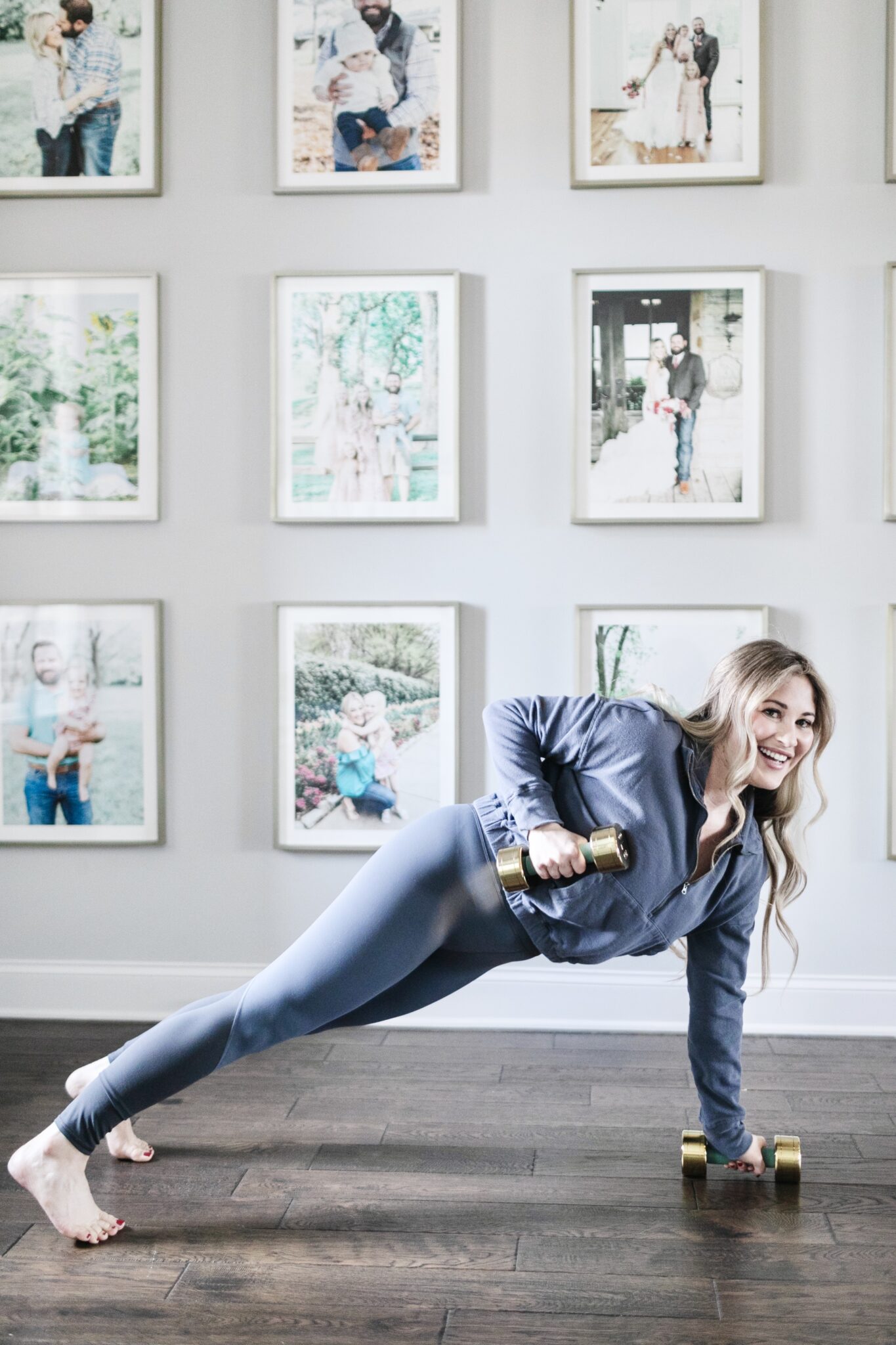 Lunges – 3 sets of 10 reps per side
You will start with your feet about shoulder width apart again. You will then step forward with one foot and lower your knees until they are approximately in a 90 degree angle. You will also want to try to make sure you knee doesn't extend past your toes. These may feel like not much at first, but it won't take long to feel it! These mainly work the booty and legs.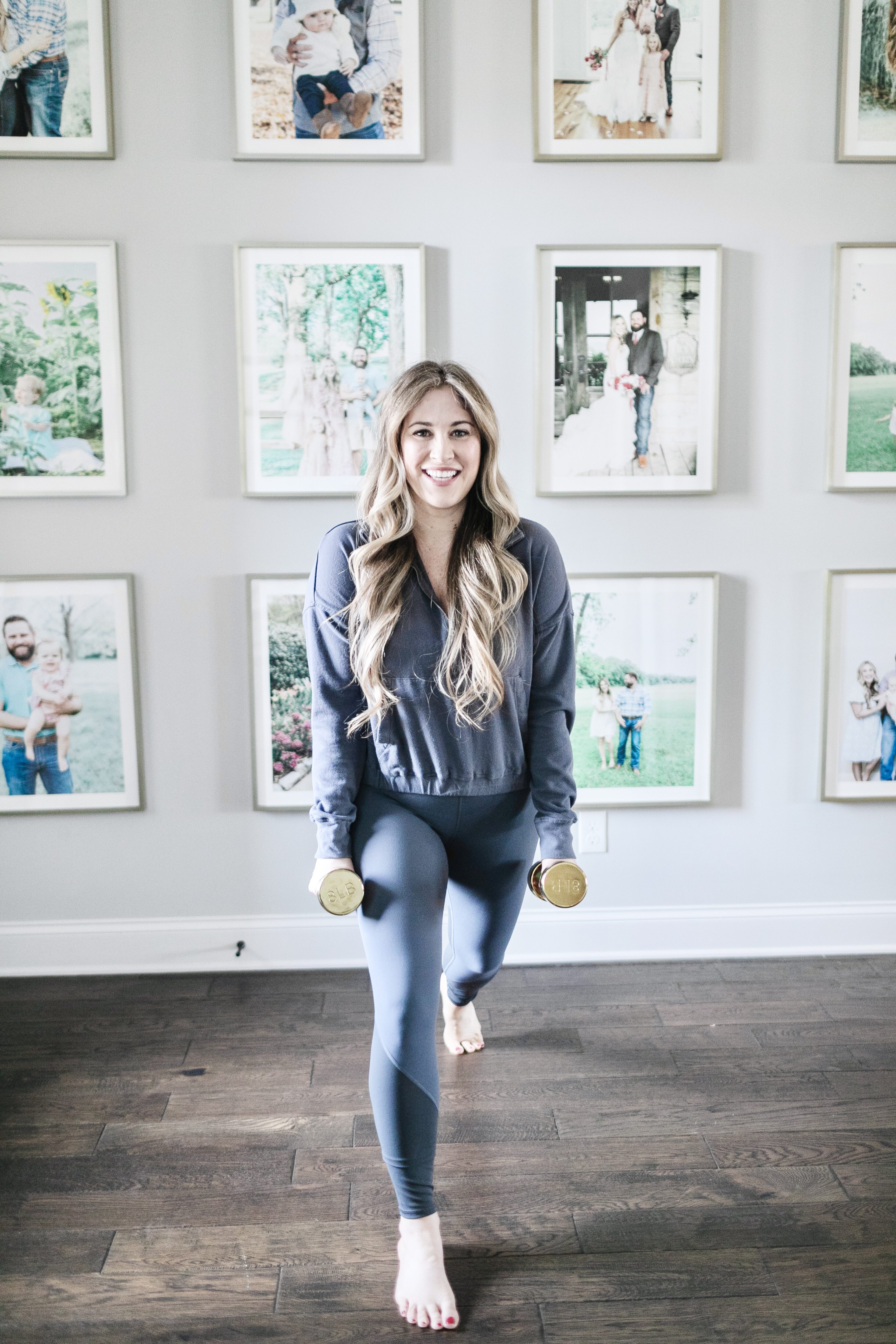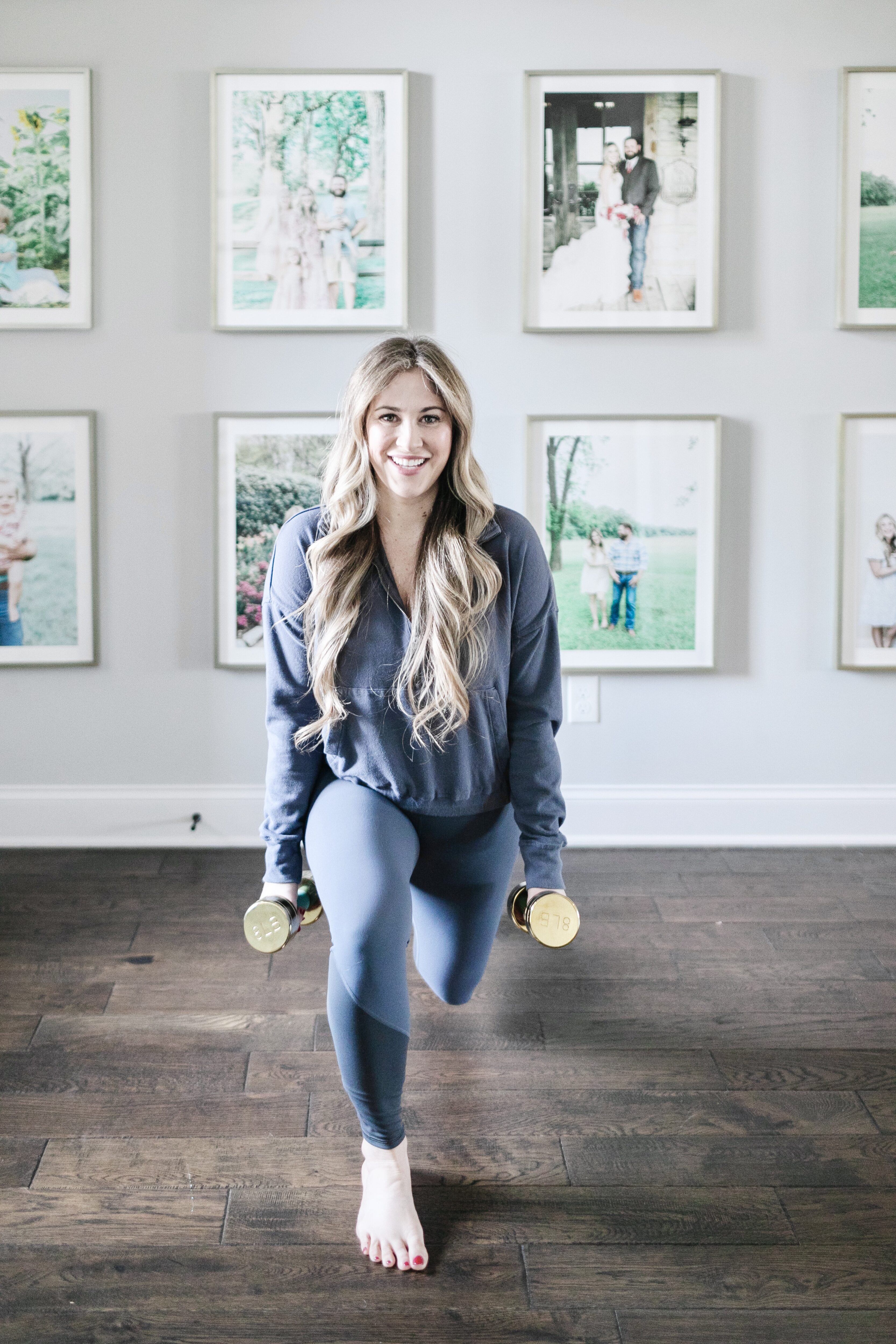 Dumbbell Goblet Squats – 3 sets of 10 reps per side
For this one, you will also want your feet about shoulder width apart. Hold a weight at your chest and slowly lower down to a squat while keeping your elbows and abs tucked in. You should mainly feel these in the legs and booty also.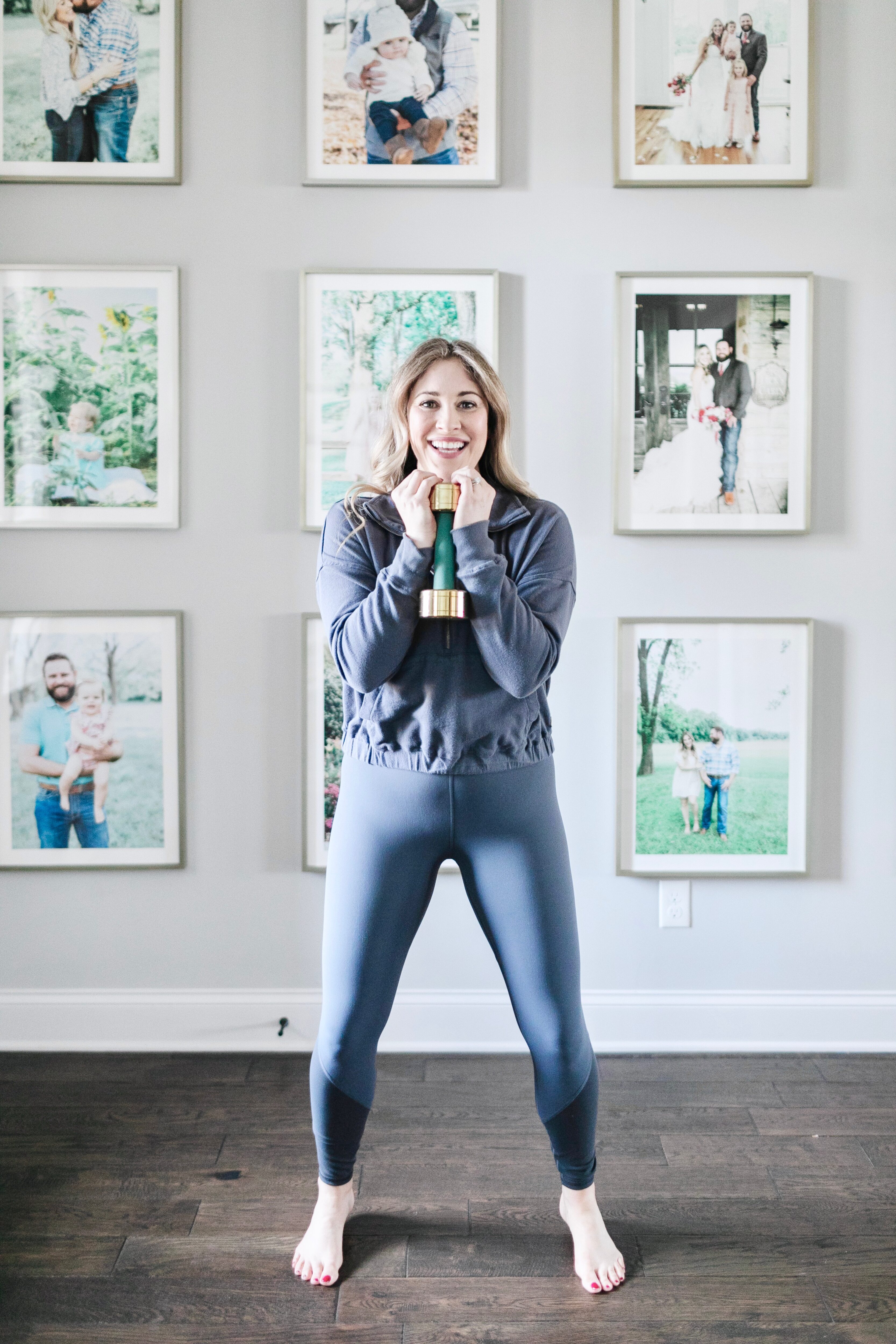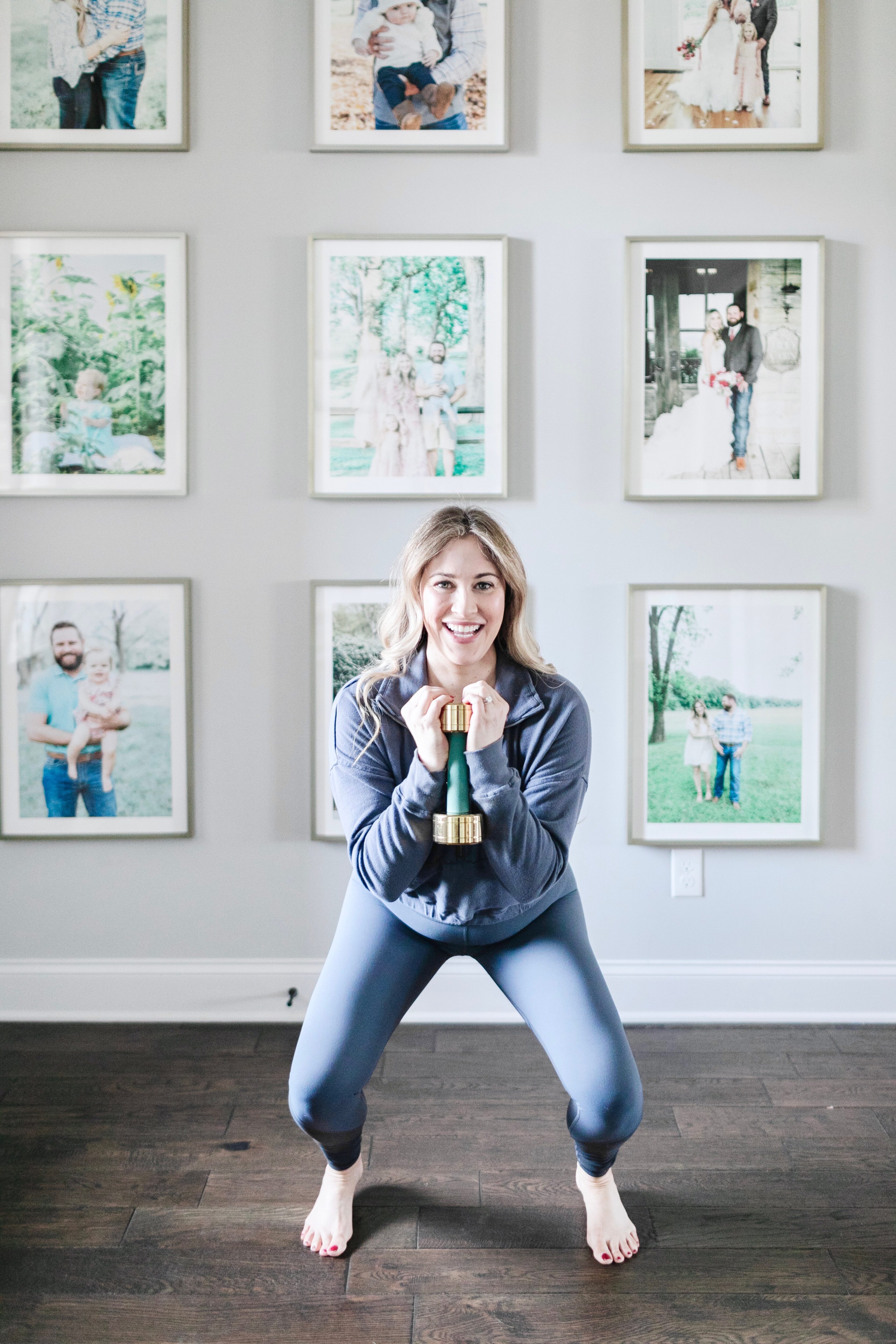 For this lower body workout, I typically warm up with walking and running some before doing this workout. Also make sure to stretch before and/or afterwards. Let me know if you try this lower body workout and what you think about it!