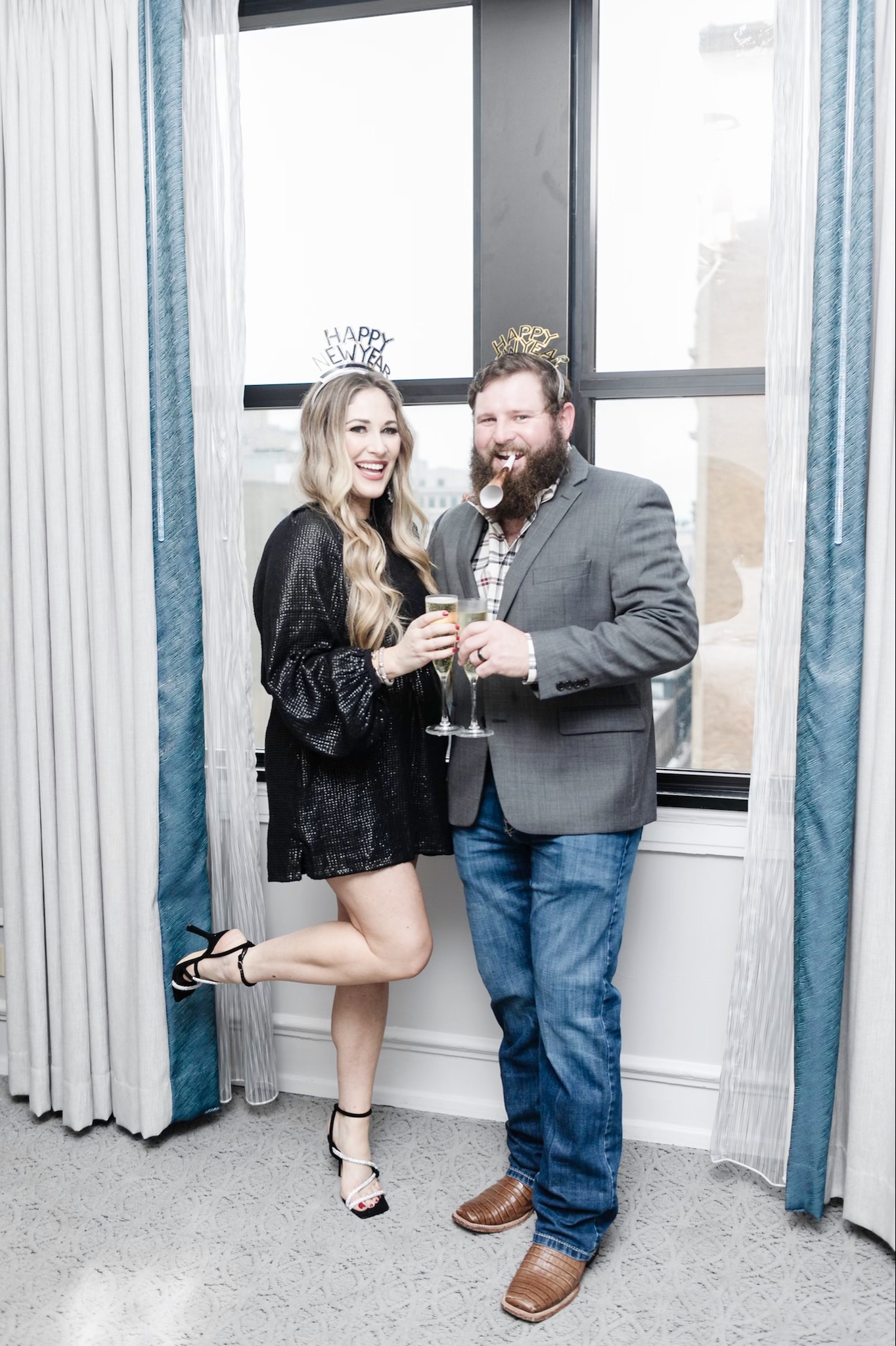 SHOP OUR NYE LOOKS:

This year, Matt and I got a kid free night thanks to my dad and rang in the new year at Peabody Memphis. After all the traveling for Thanksgiving and Christmas, it was nice to have a few hours here in Memphis celebrating – just the 2 of us. I got up at 7:00am to come home and feed the baby at 8:00am, but hey, I'll take what I can get lol!
Peabody is one of our favorite hotels in the Memphis area as you know.
We have celebrated there for Thanksgiving, Christmas and pretty much every other season and holiday, but we had yet to stay on NYE. So this year, we decided we would do just that! We booked a room and got tickets to the party and couldn't wait to celebrate with a couple friends there that night.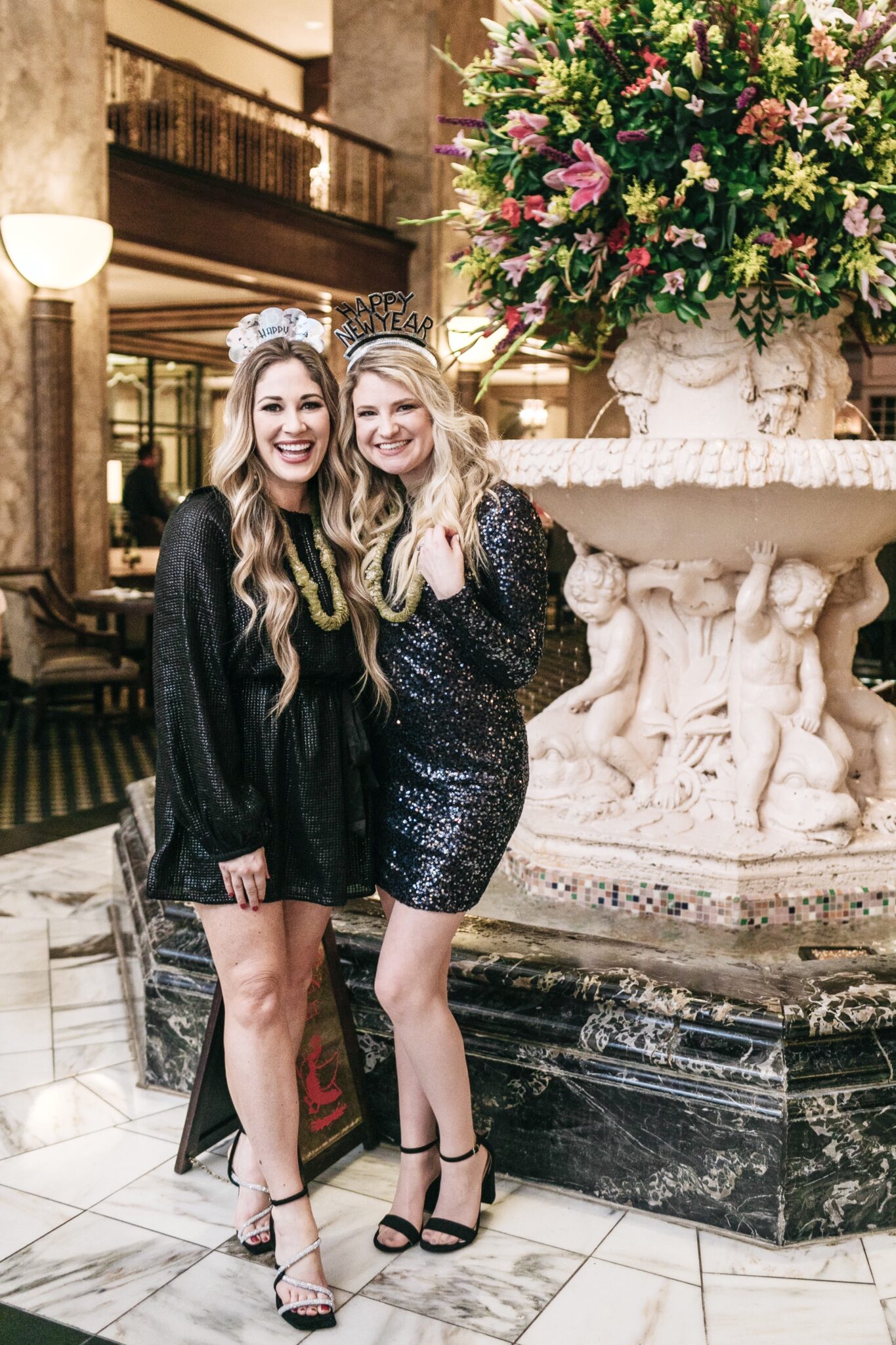 This NYE celebration was a little different than it has been in years past, but trust me, that didn't change any of the fun! The party was on the Mezzanine level. They had a dj and a band. There were multiple bars on the Mezzanine level, a VIP area with included beer, champagne and appetizers, and tons of tables and seating around the dance floor.
The Mezzanine level on the Peabody is open and overlooks the lobby. Downstairs in the lobby is more seating and the lobby bar. And at midnight, the balloons dropped down to the lobby above the fountain. This setup was nice as it allowed there to be plenty of space for everyone to spread out. You could easily still enjoy the festivities while in the room with the tables and dance floor, or you could walk around and overlook the lobby, or even be downstairs in the lobby. So whether you wanted to be right by the band or sitting and relaxing in a quieter spot to ring in the new year, there really was something for everyone.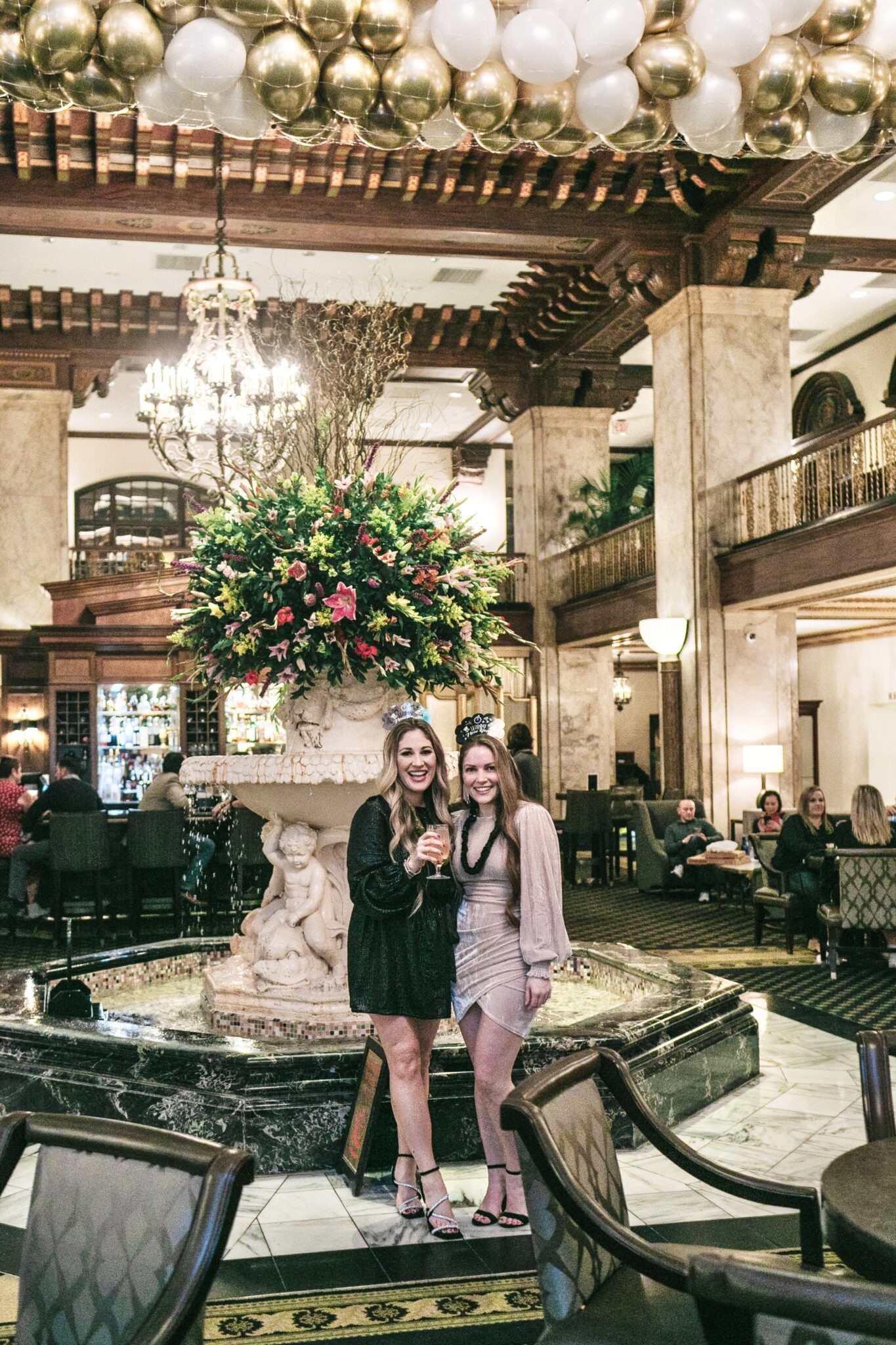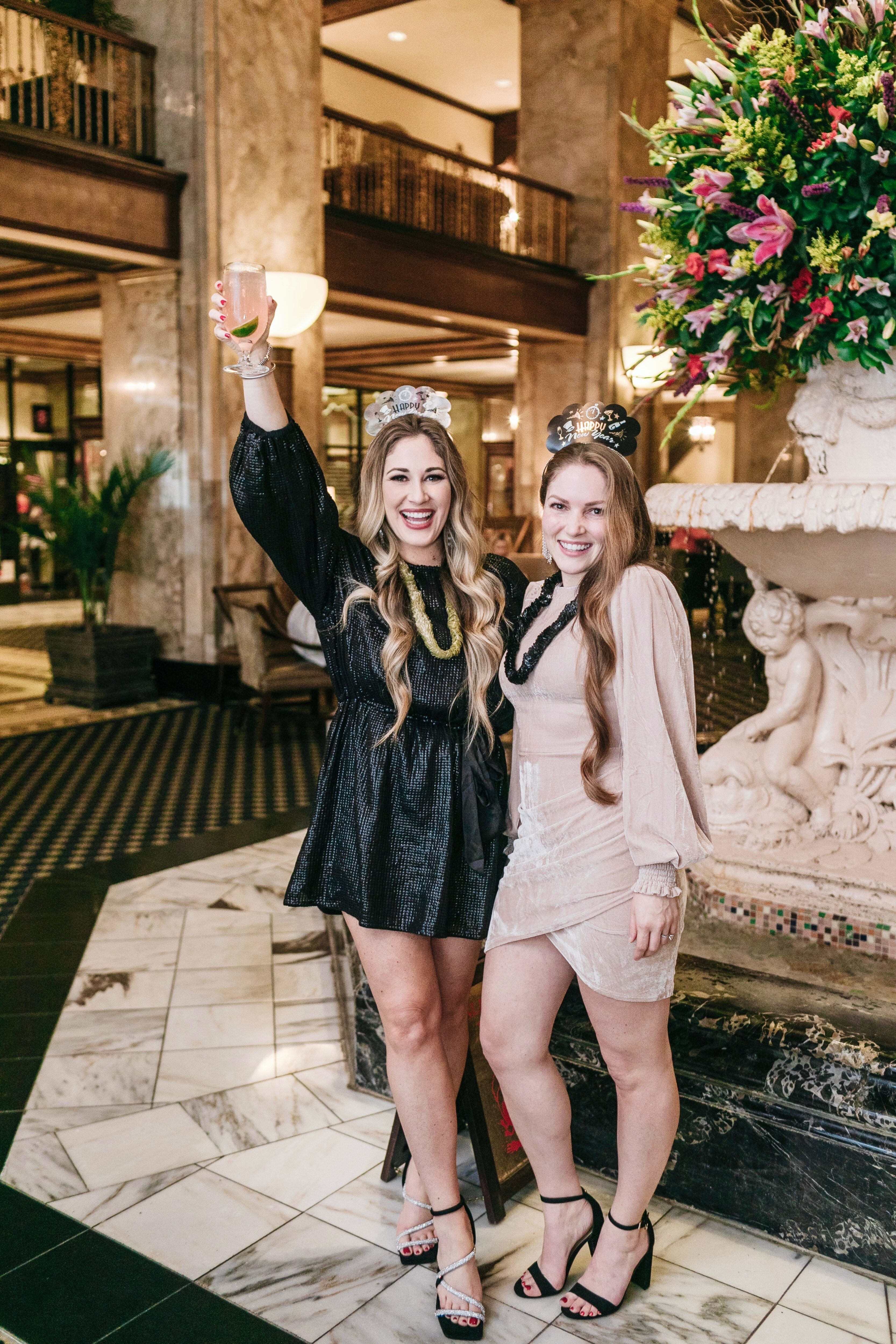 We ate dinner at Capriccio Bar in the grill in the hotel, and the steaks were SO good! It was also so convenient just being a few steps from the party. I love that we were able to get ready, go to dinner, go to the party and then head back up to our room afterwards. It was so much nicer than driving all over the place all night or walking in the rain (or cold.)
We had such a great time and will definitely be adding it to our list to do again in the future for sure! It was such a fun way to ring in the new year. Here's to 2022! How did you spend New Years Eve? This is probably the first one we have both been awake for in years lol! = )