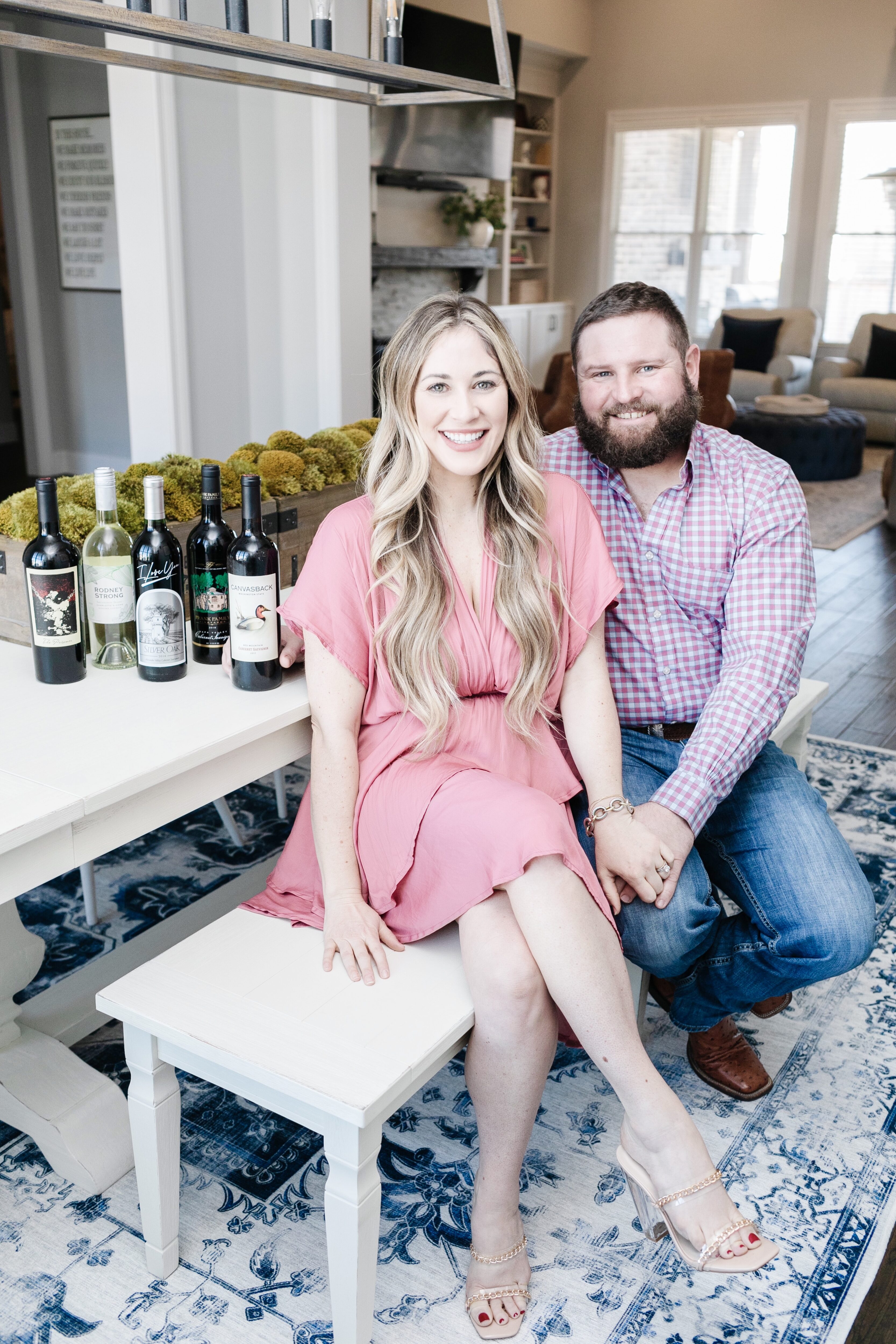 SHOP MY VALENTINE'S DAY LOOK:

With Valentine's almost here, most of us will be celebrating with a little wine. We went out to dinner last weekend for a little date, and on Valentine's weekend, we are just going to cook dinner together at home. We love keeping some of our favorite bottles at the house to pair with dinner.
If you're not going out for dinner, these Wine for Valentine's Day dinner would also be a wonderful gift for your significant other. I almost always buy Matt a bottle for each holiday, and it's become a tradition of ours. Whether you are having dinner at home or at a restaurant, I wanted to share 5 of some of my favorite bottles.
Top 5 Best Wines for Valentine's Day Dinner:
We love a good Cabernet Sauvignon, so we tend to go for those most often. The Prisoner is a red blend, but it is so good and at a really good price point too. We LOVE Rodney Strong cabs too, but their Sauvignon Blanc is also so good! They would all be great choices for your Valentine's Day dinner or gift.
What about you? What are your plans for Valentine's? What are your favorite wines for Valentine's Day? Let me know in a comment below!