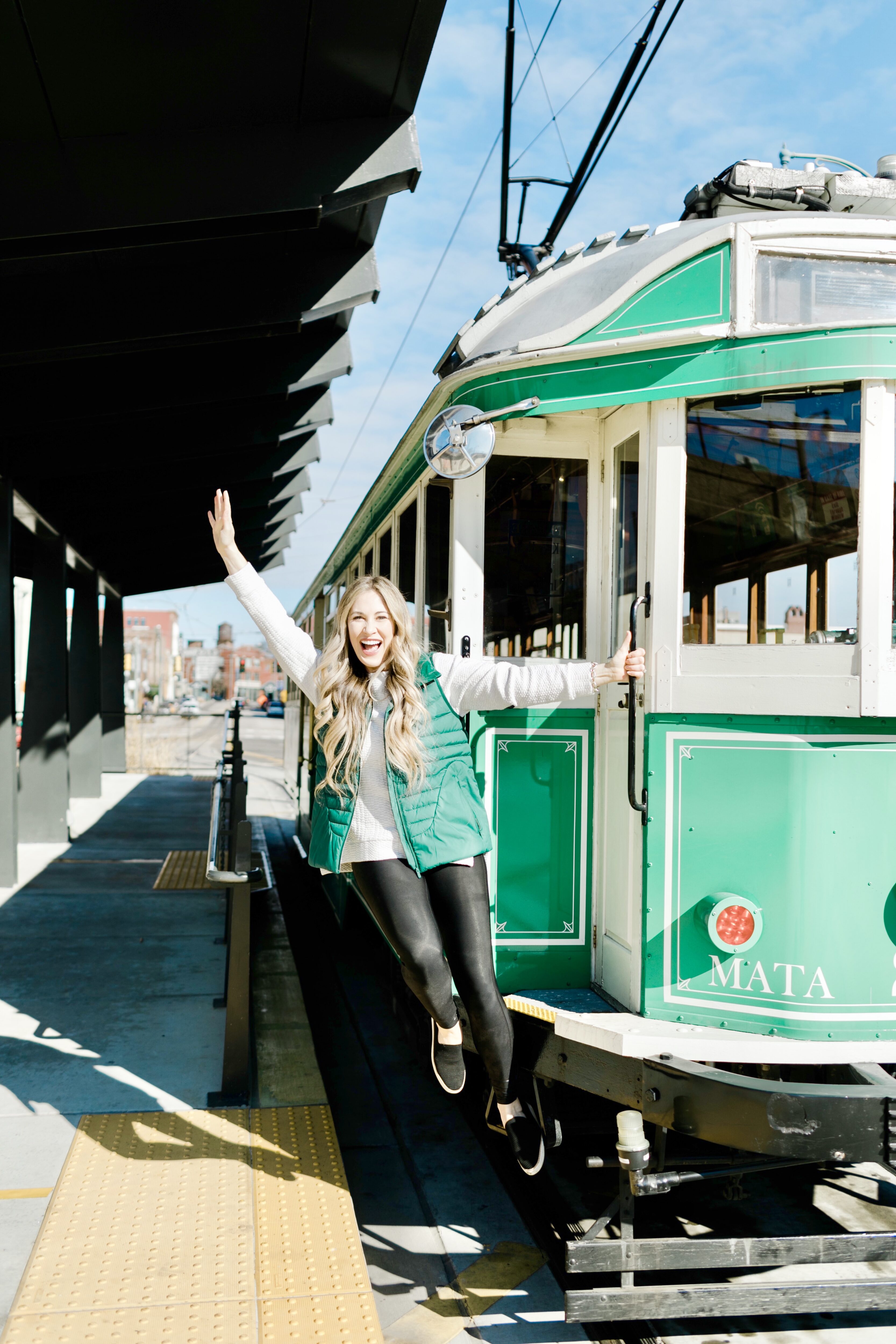 SHOP MY SPRING LOOK:

Spring is inching nearer and nearer y'all! With the warmer weather, I can't help but want to get out and about outdoors! With Matt, with friends and with the kids too! I wanted to share my top 10 places to visit in Memphis in the spring today, and most all of them are kid friendly too.
10 Places to Visit in Memphis in the Spring:
1.) Take a trolley ride downtown in the Beale Street Entertainment District.
It is only $1 and well worth it for a fun family thing to do while downtown! Make sure you check out all the great restaurants, shopping and museums while you're touring around downtown. Make sure to swing by Hyatt Centric Beale Street as they have a great outdoor pool and a wonderful rooftop bar. Hu Hotel is another great spot with a fun, rooftop bar that overlooks the water.
2.) Take a tour of Graceland.
In addition to taking a tour of the grounds, did you know they have regular concerts? There are some good ones coming this year like Incubus. It's fun for the entire family at Graceland.
3.) Spend a relaxing day at Shelby Farms.
On top of paddle boating, bike riding, running, SUP and horseback riding, there is also zip lining there that Matt and I absolutely love!
Did you know they have an amphitheatre, a park with water features and a museum? Kids love the park, and seeing a concert at the amphitheatre is something you won't want to miss!
5.) Have a drink and relaxing day outdoors at Loflin Yard.
They have indoor areas, outdoor areas and great food, drinks and service. It's the perfect space to hang out with friends or take the kids.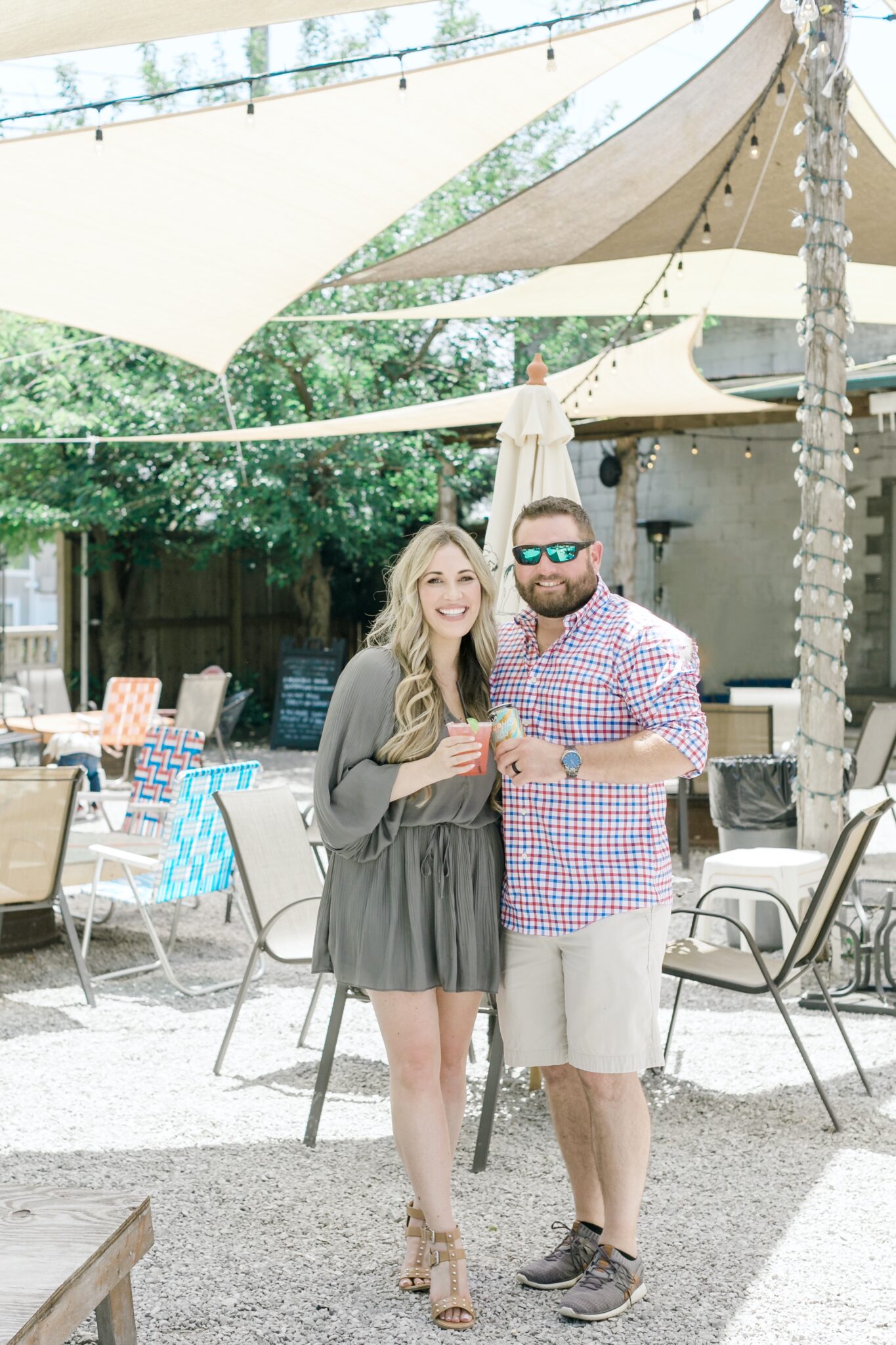 Their games will start up in April, and we cannot wait to cheer them on! They are perfect for couples, friends or even kids to join in on the fun.
On top of the beautiful gardens, they have regular fun events added to their calendar seasonally that are great for couples or the entire family.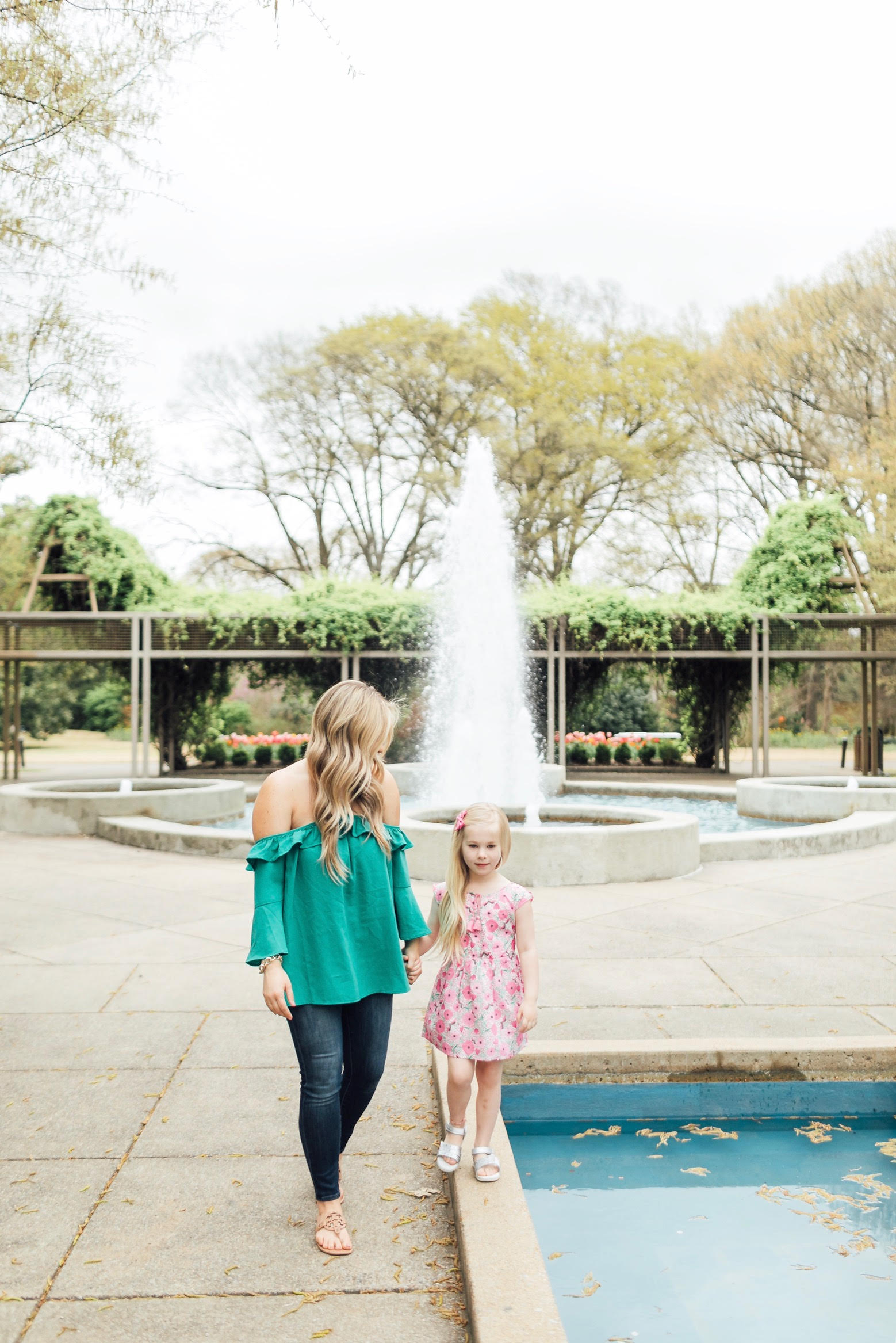 From Cats to Disney Princesses to Mean Girls, there is something for everyone here. We are going to a couple different shows this year, one with the kids, and one on a double date. The Orpheum Theatre is a must do in Memphis!
9.) Try some local brews at Grind City.
On top of having some great locally brewed beer, they have such a fun setup with an indoor/outdoor seating area, a large grass area to spread out and food trucks. It's fun for families, couples or friends.
10.) Spend a day at Railgarten.
From live music, great food and drinks, games and a play area for kids, Railgarten is great for the entire family! Listen to a great band while the kids run around and play outside on the tire swings.
What's on your list to visit this spring? Let me know in a comment below!