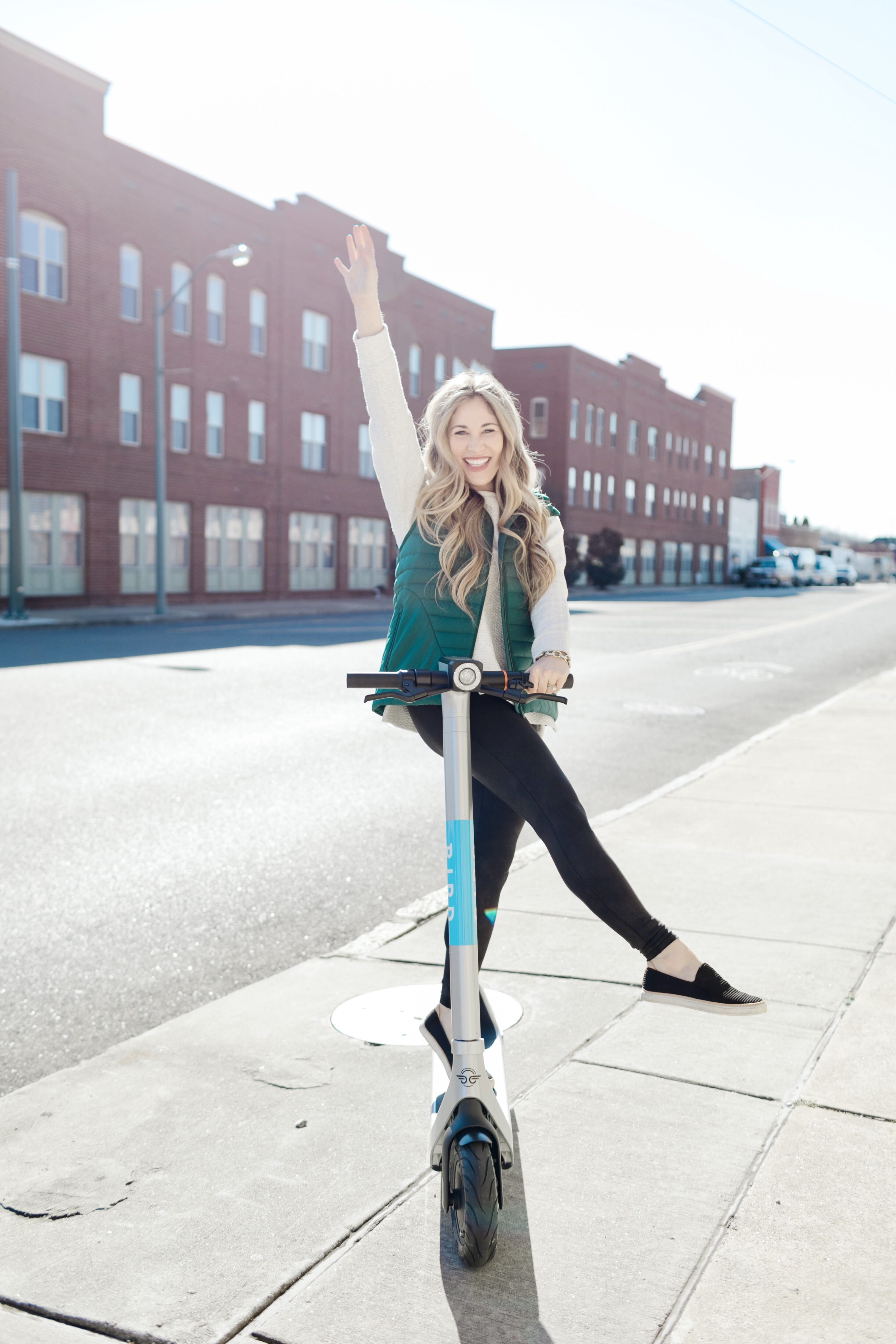 Shop my Casual Puffer Vest Look:

We didn't make it back to the mountains this winter, and that is when I love to pull out all my favorite puffer vests. I was super bummed to not get much use out of them this year, but when we started getting much colder weather for Memphis in the 20's and 30's last week, I knew it was time to throw a vest on! And with that chilly wind, it was just perfect!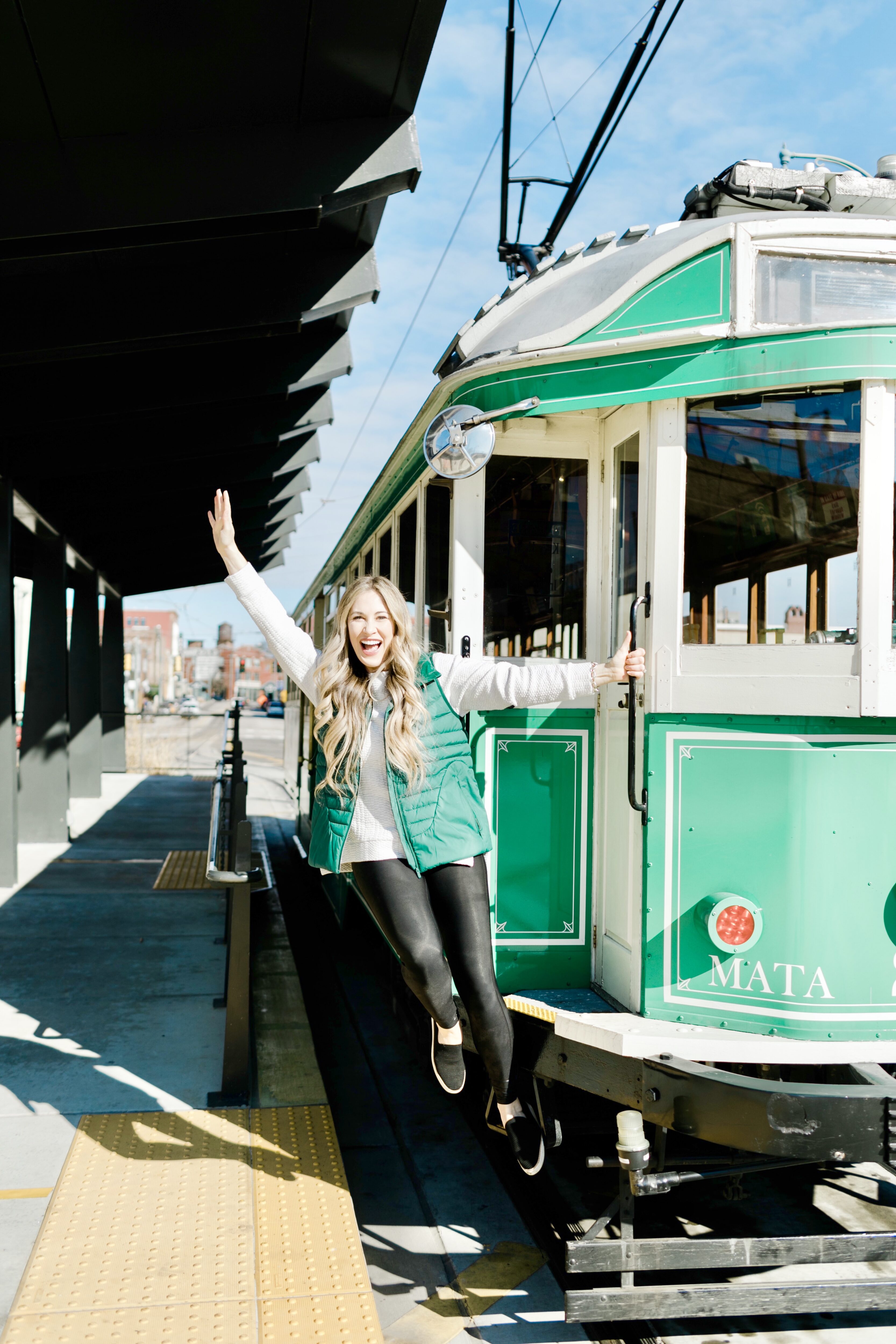 I am obsessed with this new vest. Seriously. Matt got it for me for Christmas, and it is the prettiest shade of green. It is also super comfy and flattering, and I love the way it fits. I am wearing a size 6 for reference. I paired it with a longer pullover, my trusty leggings and these sneakers. P.S. If you're looking for a comfy sneaker that pairs with anything, this is it! I went through like 15 pairs of sneakers before I found these, and I fully intend to buy them up in advance before this style is ever discontinued lol.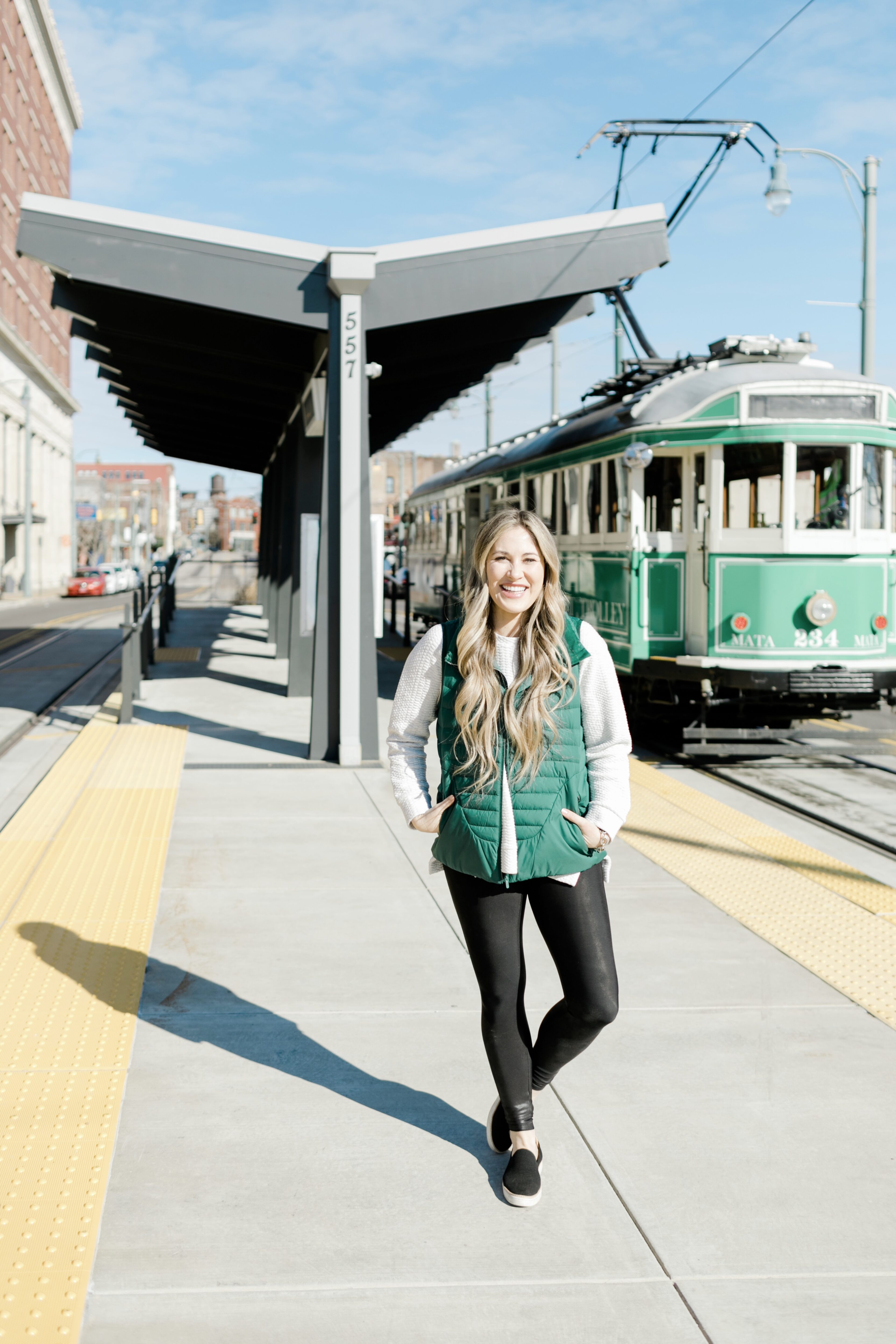 It was SO windy outside when we took these pictures. I was so happy to be dressed casually in leggings, sneakers and a vest. I'm typically not one to get super cold outside, but it was a day where all I wanted to do was stay warm…and be indoors lol! But we made the most of it, and my vest definitely helped to keep me warm. If you're looking for some more super cute casual quilted puffer vests, check out my last post here with my top 10 favorites. Are you a fan of puffer vests?