Shop my Leggings with Heels Look:

Here we are with winter finally really gearing up, and I'm already ready for spring! Why is it that the coldest month is when I finally feel like it's time for spring to be here? Here's hoping to an early spring; come on March! Fingers crossed.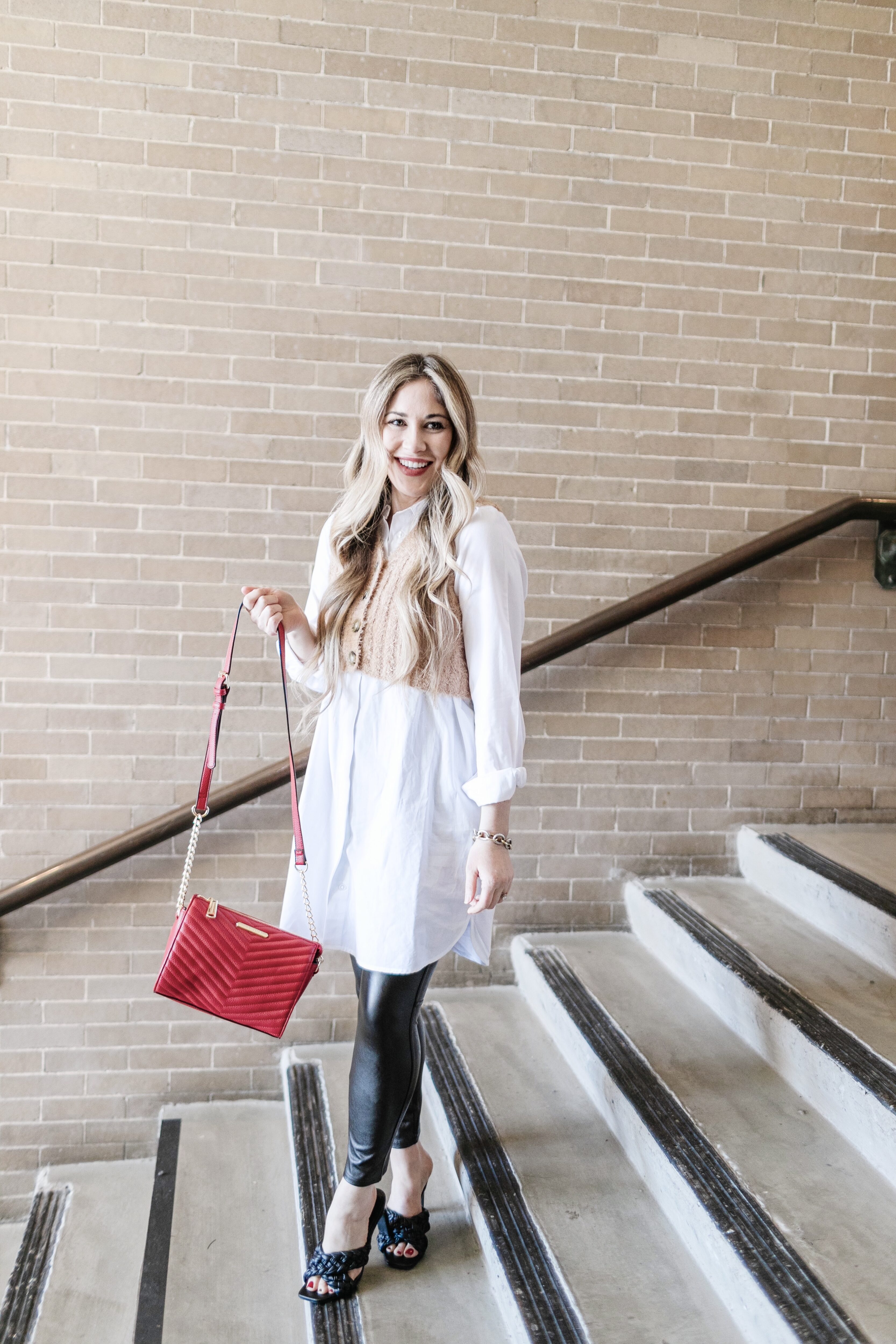 It's that time of the year where it's cold, but we are dreaming of spring and trying to find something to wear that doesn't look quite so dark, dreary, bundled and frumpy. That's when I decided to pull out my new faux leather leggings, pair them with a button down tunic and a fun cropped vest, and throw on some heels. This leggings with heels look is perfect to head into spring (hopefully!) soon. = )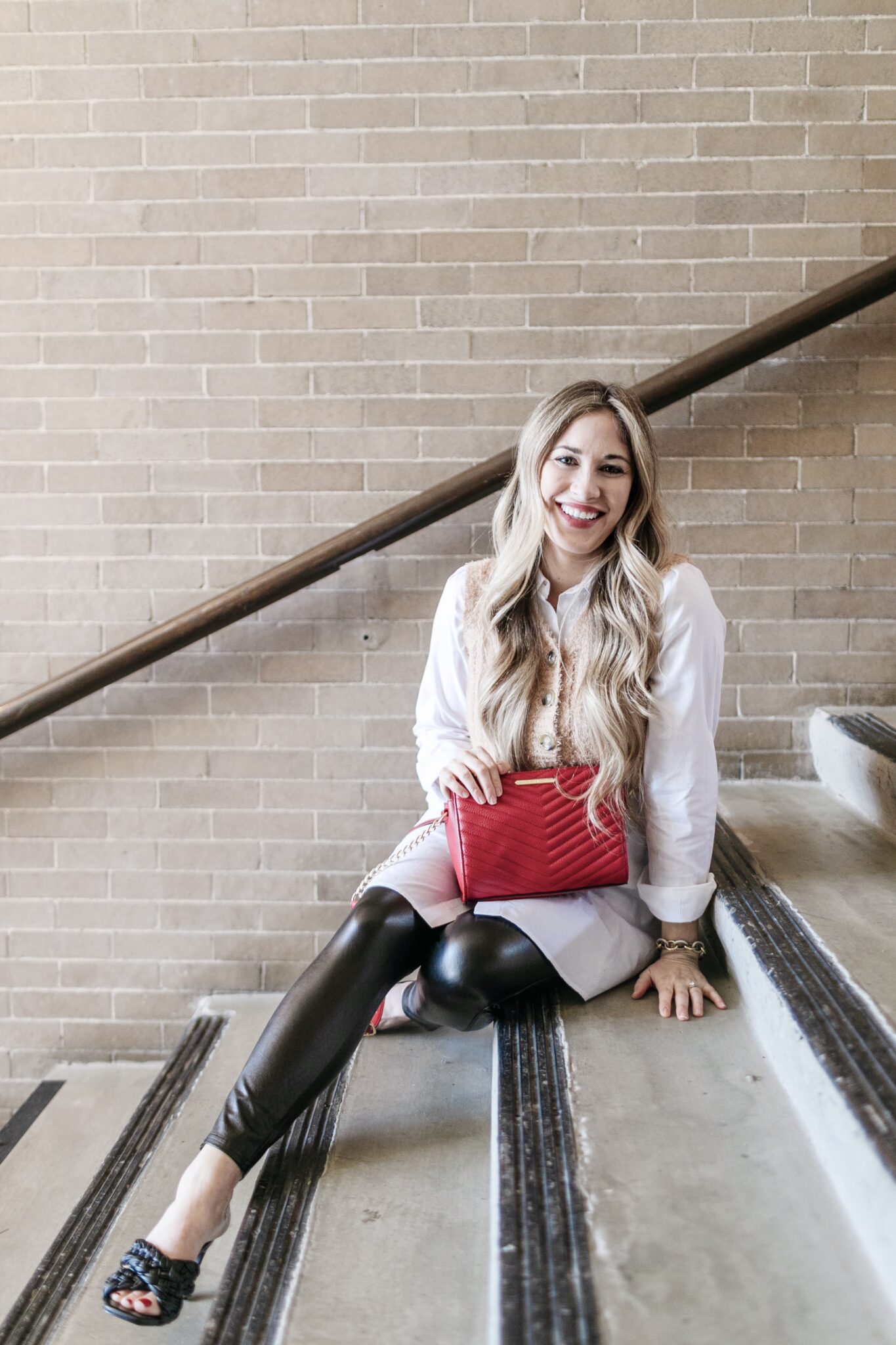 I love these new leggings, and with a dressier style to them than my traditional faux leather leggings here, I feel like these are just perfect to pair with heels. It feel good to get out of my boots and sneakers for a bit and throw on a pretty spring heel. This is the perfect look to dress up those leggings with heels and to carry you right into some warmer temps. Do you ever wear heels with leggings?
FREE DAY
Walking in Memphis in High Heels | The Fashion Canvas
~~~
The featured bloggers are Living On Cloud Nine and Lady In Violet because
we loved their VDAY LOOKS from last week's linkup.
Add your link below and make sure to follow the theme for your chance to be featured on our blogs.