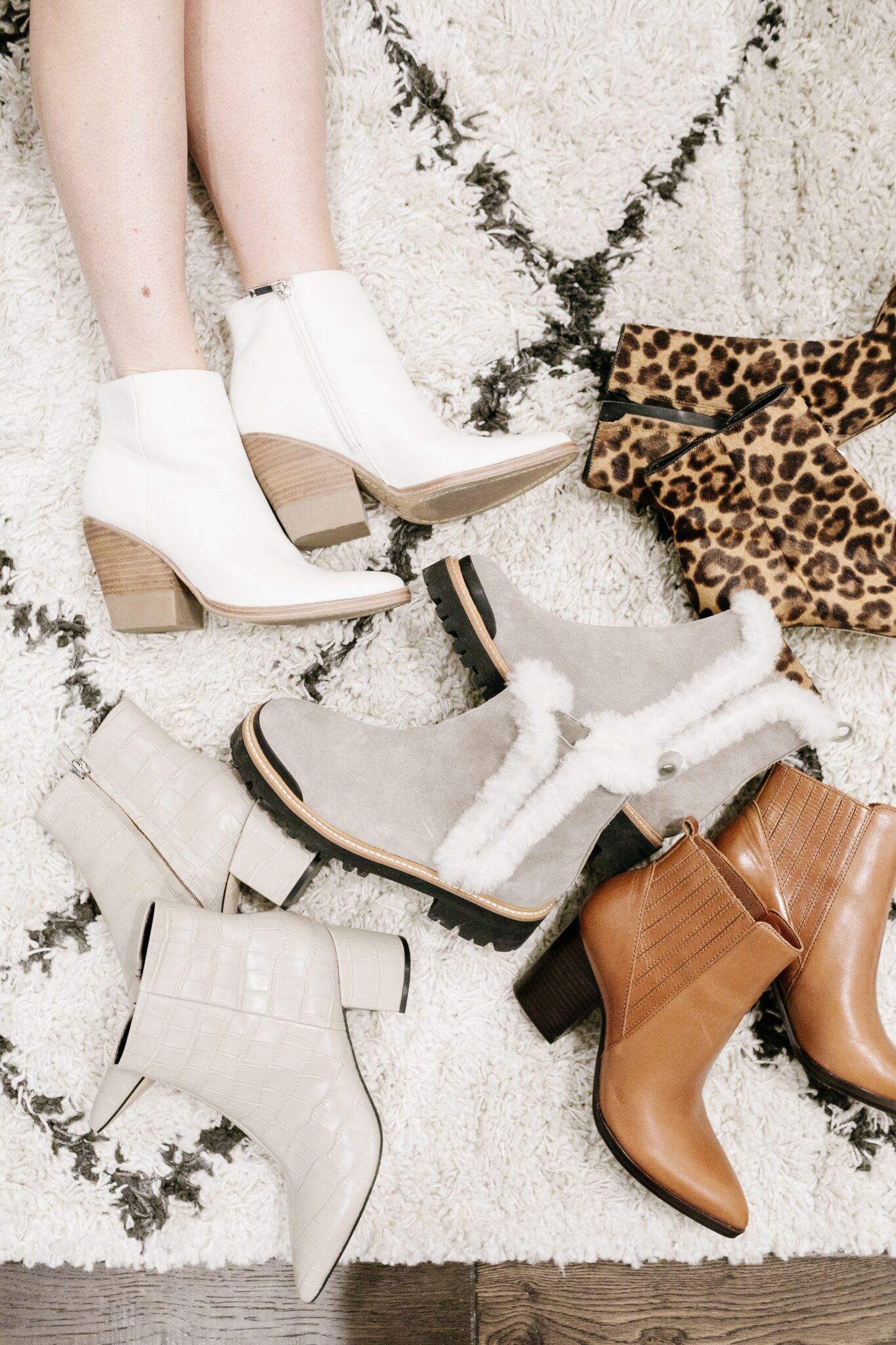 SHOP MY FAVORITE MARC FISHER BOOTIES:

Even if you're ready for spring, like me, winter isn't going away yet. And even if it was, that doesn't mean it's time to put away the boots yet! When it comes to booties, a lot of them are just as perfect in the spring! I am asked time and time again what are some of my most favorite pairs of booties, so today I wanted to share my top 5 pairs.
It's no surprise that they are all Marc Fisher. Not only do they make a gorgeous boot, they are comfortable, and they are ALWAYS quality made! A couple pairs of my favorite Marc Fisher booties above are sold out, so I linked some similar comfy Marc Fisher boots too. And that's what I love about Marc Fisher so much. I know I can always count on their brand. I don't have to blindly order a pair wondering how they will fit or if they will hurt my feet.
They always run true to size (I'm a 6.5), and they are always so cute without sacrificing comfort. It's a win win! 2 of the pairs would be great to wear right now in the cooler temps, and the other 3 pairs will even carry you right into spring. And the white booties above? I honestly even wear those in the summer too. Who would have known a white bootie would be so versatile?!
Have you tried Marc Fisher booties yet? What are some of your favorite brands of boots?