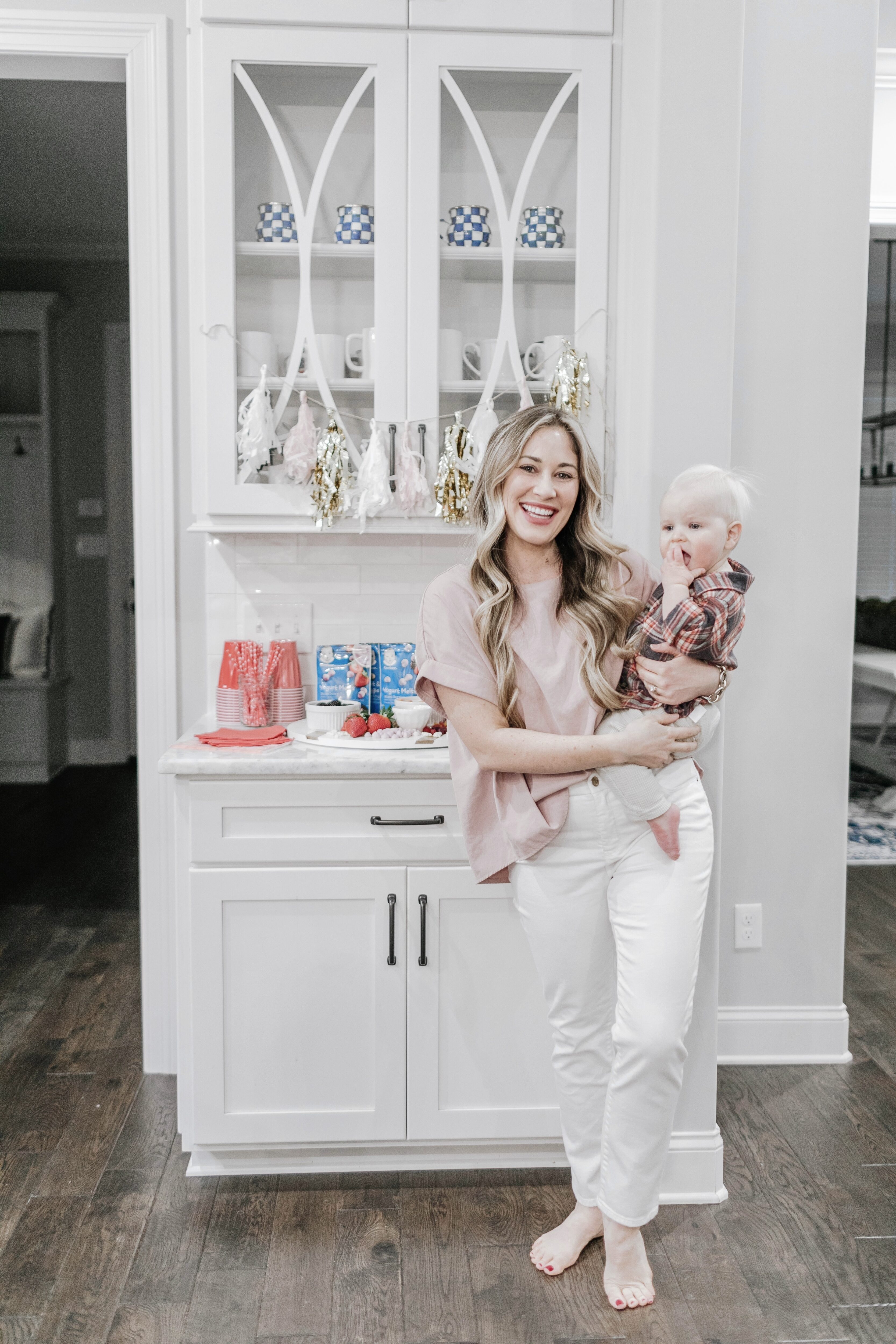 Valentine's Day is next Monday, and we can't wait to celebrate this weekend with the 3 kids. We are looking forward to spending all weekend at the house with them and throwing a fun little Valentine's Day party for them.
I've never thrown a Valentine's Day party for kids, but I know it is going to be so much fun and the kids will think it is so special! I wanted to share some of my tips to make it easy, fun and stress free!
5 Top Tips for an Easy Valentine's Day Party for Kids: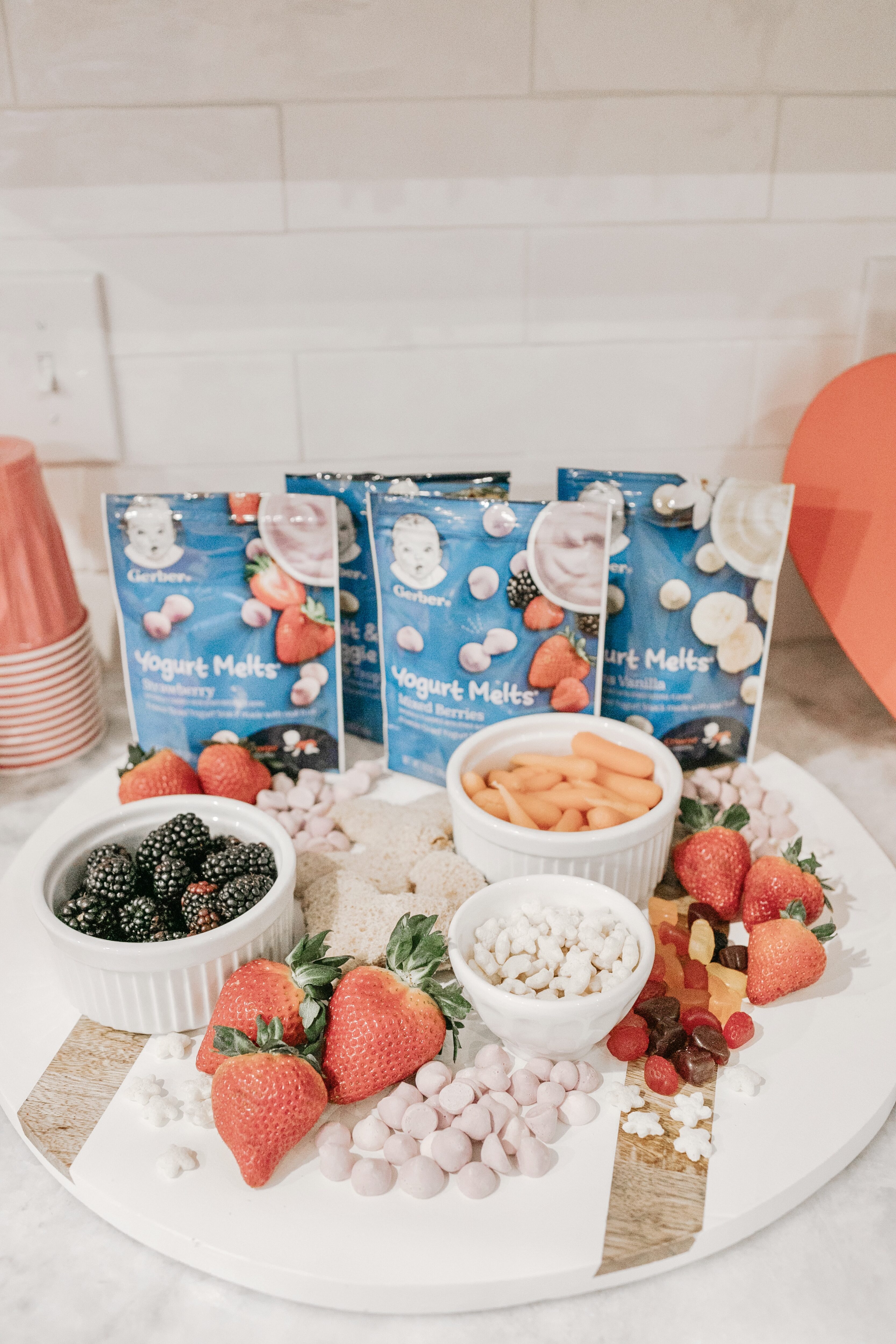 1.) Decorate with kid friendly decor.
Tassels, banners, hearts, balloons. Think fun, easy and inexpensive. The kids won't care if you go overboard or not. They will just be excited to be having a party!
2.) Have a treat board for kids of all ages.
I used my cookie cutter to make heart shaped pb&j's and added them to a board along with yogurt melts, puffs, fruit, veggies and fruit snacks. It is perfect for the kids. It will all still be a treat, but without all the candy, sugar and chocolate. They will get enough of that Monday at school anyways!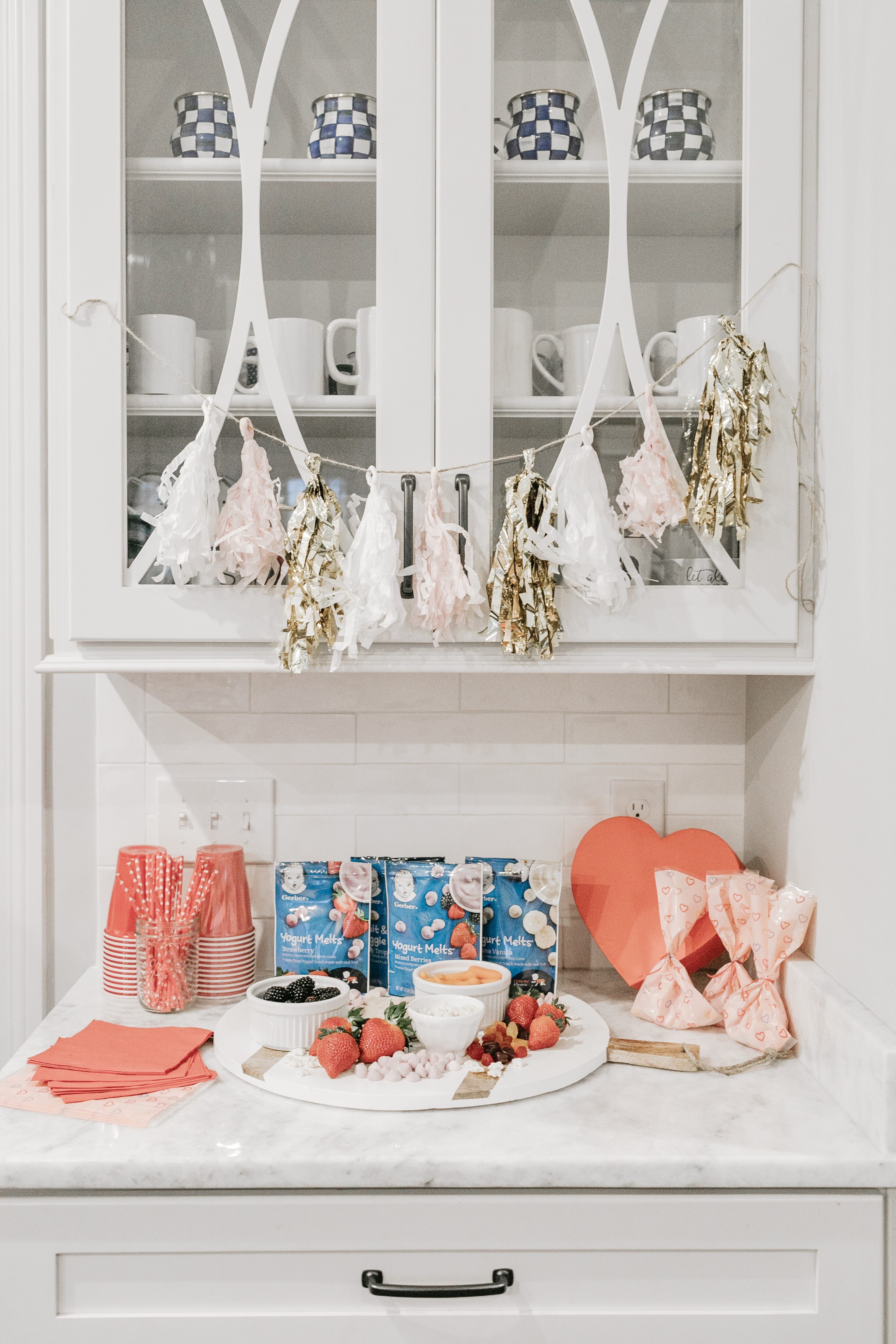 3.) Use Valentine's Day themed paper dinnerware.
Make the cleanup even easier with paper plates, cups, napkins and straws. It makes setup and cleanup effortless!
4.) Set up games, music, coloring or crafts to entertain the kids.
After the kids finish eating, they tend to get a little restless and stir crazy. That's when it's the perfect time to play some games like popping balloons, themed puzzles, coloring pages or even a little impromptu dance part in the kitchen!
5.) Have party favors or gifts for the guests.
We are just partying the 5 of us, but you better believe the kids will expect a gift! We put some cute little candy hearts in these adorable little cellophane bags, and they're perfect for the kids to have later. And if you have guests, it will be a cute little favor for them to take back home with them.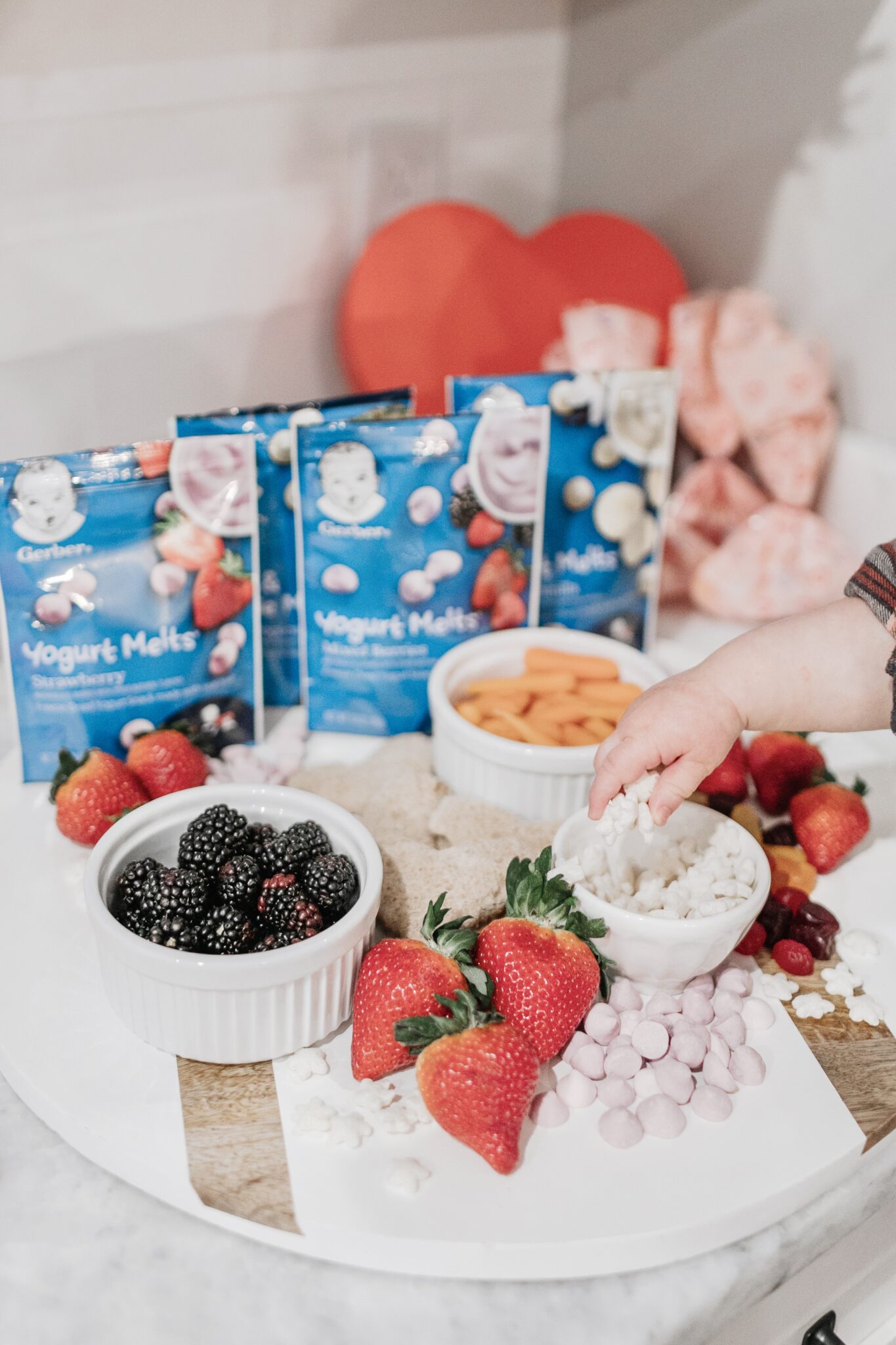 Have you thrown a Valentine's Day party for kids before? What did your kids love about it the most?