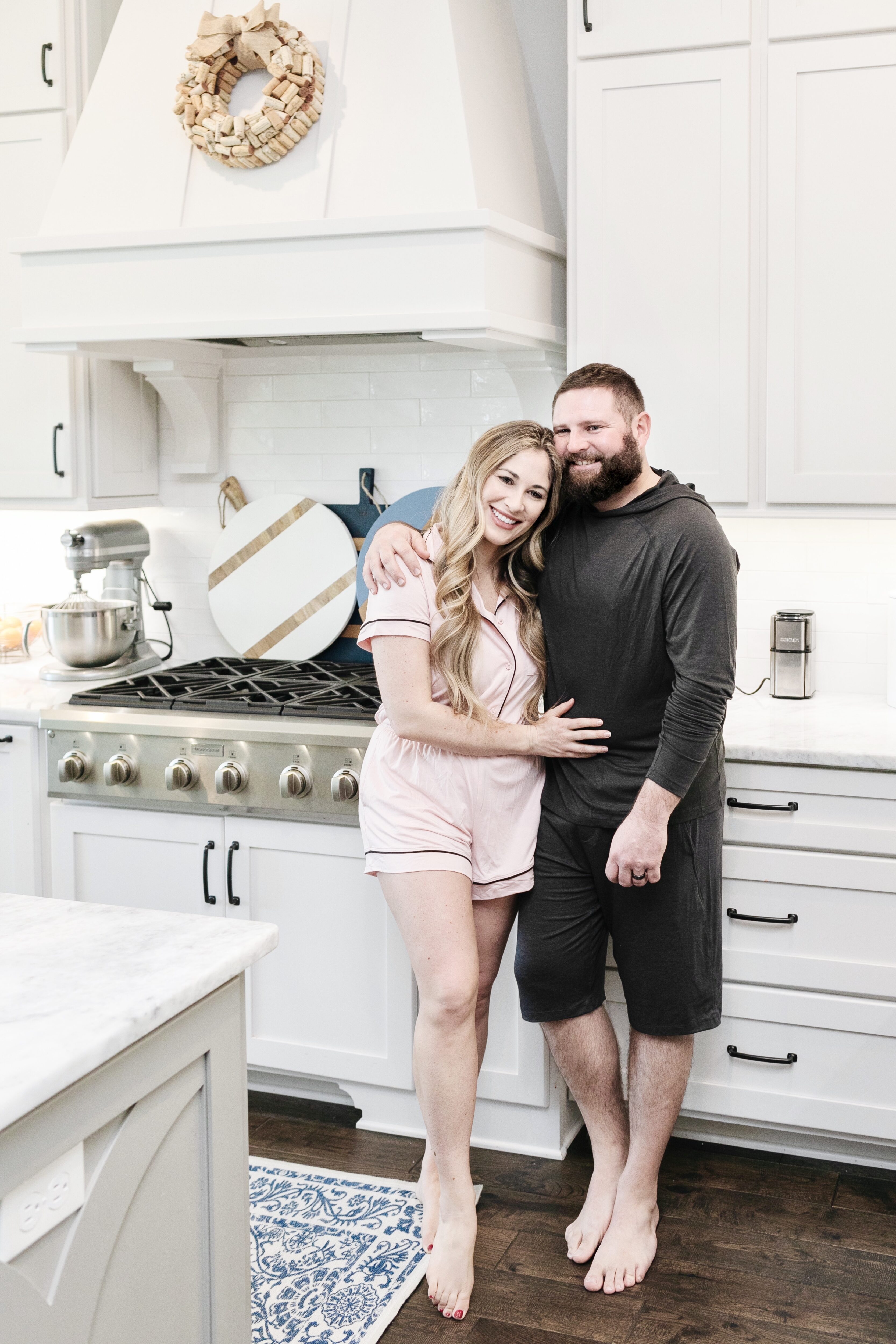 SHOP OUR COMFY LOUNGEWEAR AND PAJAMA SETS:

Happy February y'all! Wow, that month flew by quickly! I don't know about y'all, but I've been trying to spend a lot more time at home lately getting caught up on work, organizing the house, cooking, cleaning, decluttering, working on taxes. The list goes on and on, and I'm sure you can relate!
While doing these tasks, comfort is practically a must. And I've been loving a good comfortable house while working at home. From comfy loungewear that can go from the house to out running errands to even sleepwear, I realized I haven't shared some of my favorite brands of these pieces in a while. So let's start 2022 off with comfort!
I have rounded up some of my favorites above, and trust me, they are SO soft and comfy that you won't want to take them off! Some of my favorites are definitely Soma (so, so soft and their line has expanded and is so versatile!), Tommy John (they carry men's too, and Matt is hooked!) and Lou & Grey (this comfortable loungewear line from Loft is so soft and looks so much pricier than it is!) What are some of your favorite comfy brands for loungewear and sleepwear?