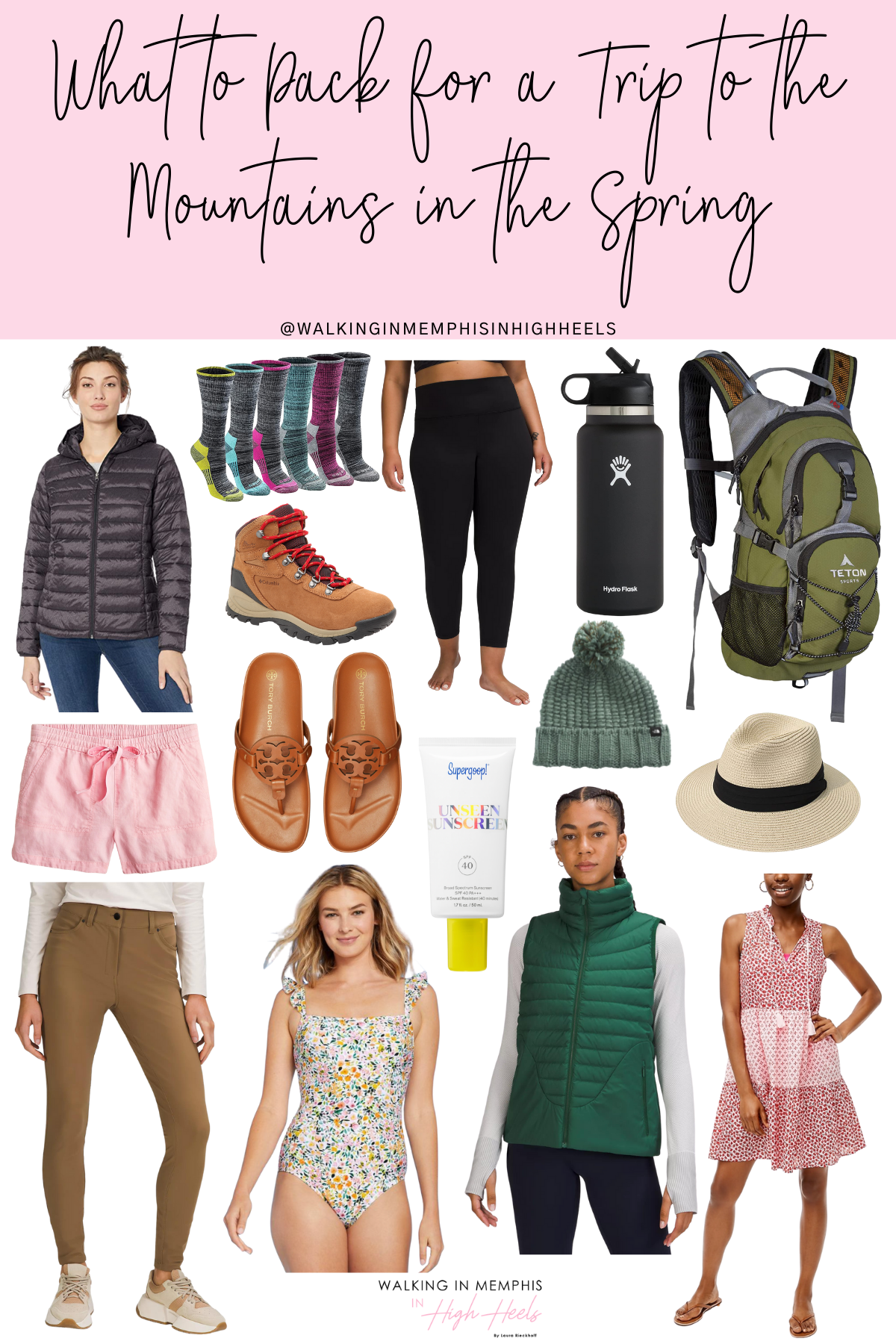 I cannot wait for our very first Spring Break trip! Our family of 5 is heading to the mountains in Pigeon Forge, Tennessee for Spring Break, and we cannot wait! I am so excited, and the kids can't stop talking about it either! The mountains of Tennessee (they call them), Dollywood, hiking, the hot tub…eek!
We are heading out in just a couple short weeks, and I just realized this is not only our first Spring Break trip, this is our first trip to the mountains in the spring also. We have been in every other season though. So today, I wanted to share my packing list for our trip.
It can be a little tough to pack for a spring mountain trip because it will get a little warm in the day (and we all have spring on our minds), but it will be cool at night also. So basically I end up packing casually and comfortably for winter and spring to make sure you have all the temps covered. And don't forget the swimsuit for the hot tub! I can't wait to share all our pictures from the trip in the coming weeks. Have you ever been to the mountains in the spring? What are your must haves to pack?