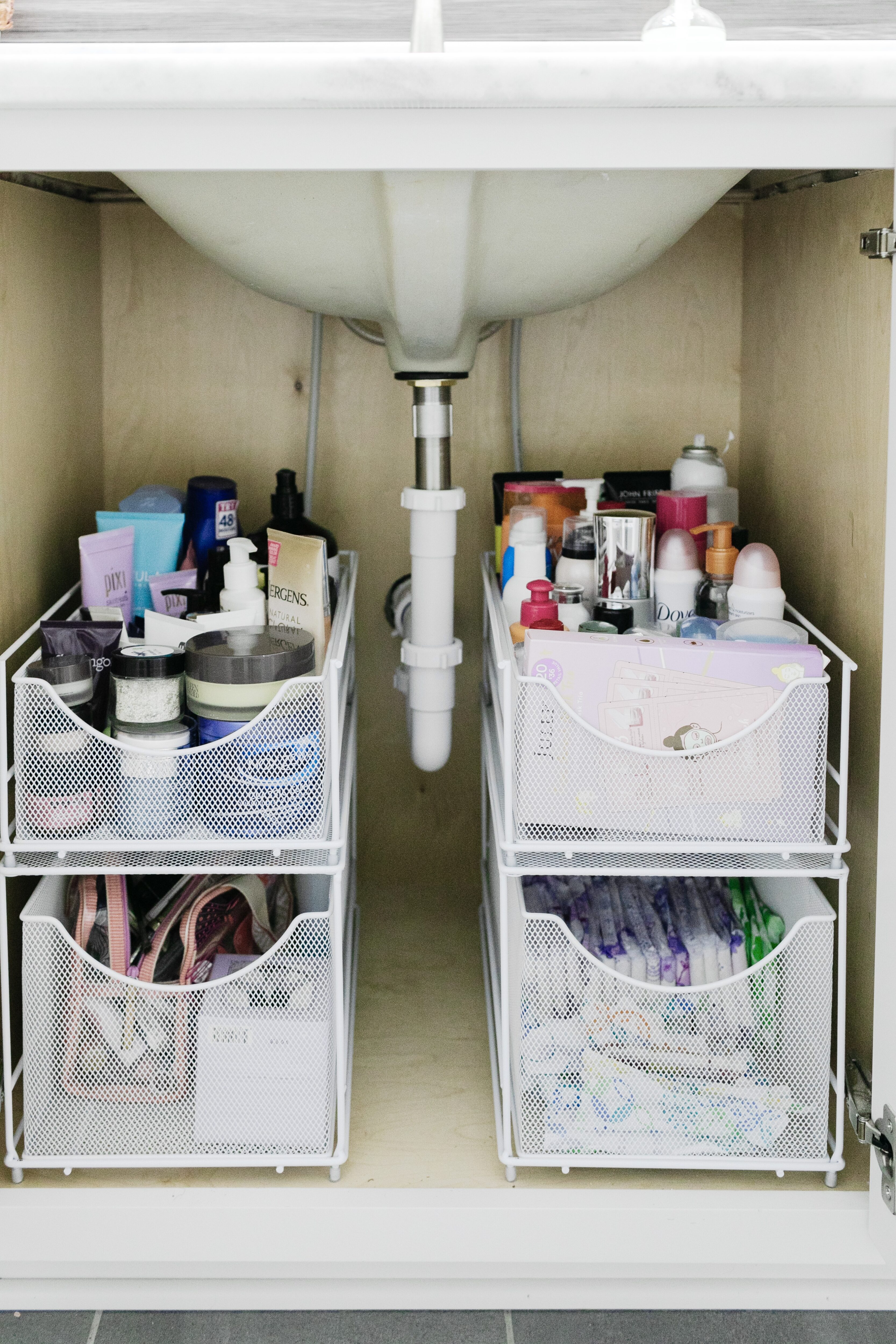 Shop my Bathroom Organization Essentials:

Y'all, I knew that I needed a little bathroom organization BAD… but it can be so hard to find the time and know where to even begin. But…I did it! I finally organized my bathroom cabinets and drawers, and it feels SO good! So much so, that I even organized both the girls' bathroom drawers, and Matt even asked me to help him with his too. I'll share updates on them soon too.
Since finishing organizing my bathroom, I wanted to share some of my best tips on how to organize different areas of your bathroom and some of my favorite products to do so. You will wish you would have done it even sooner!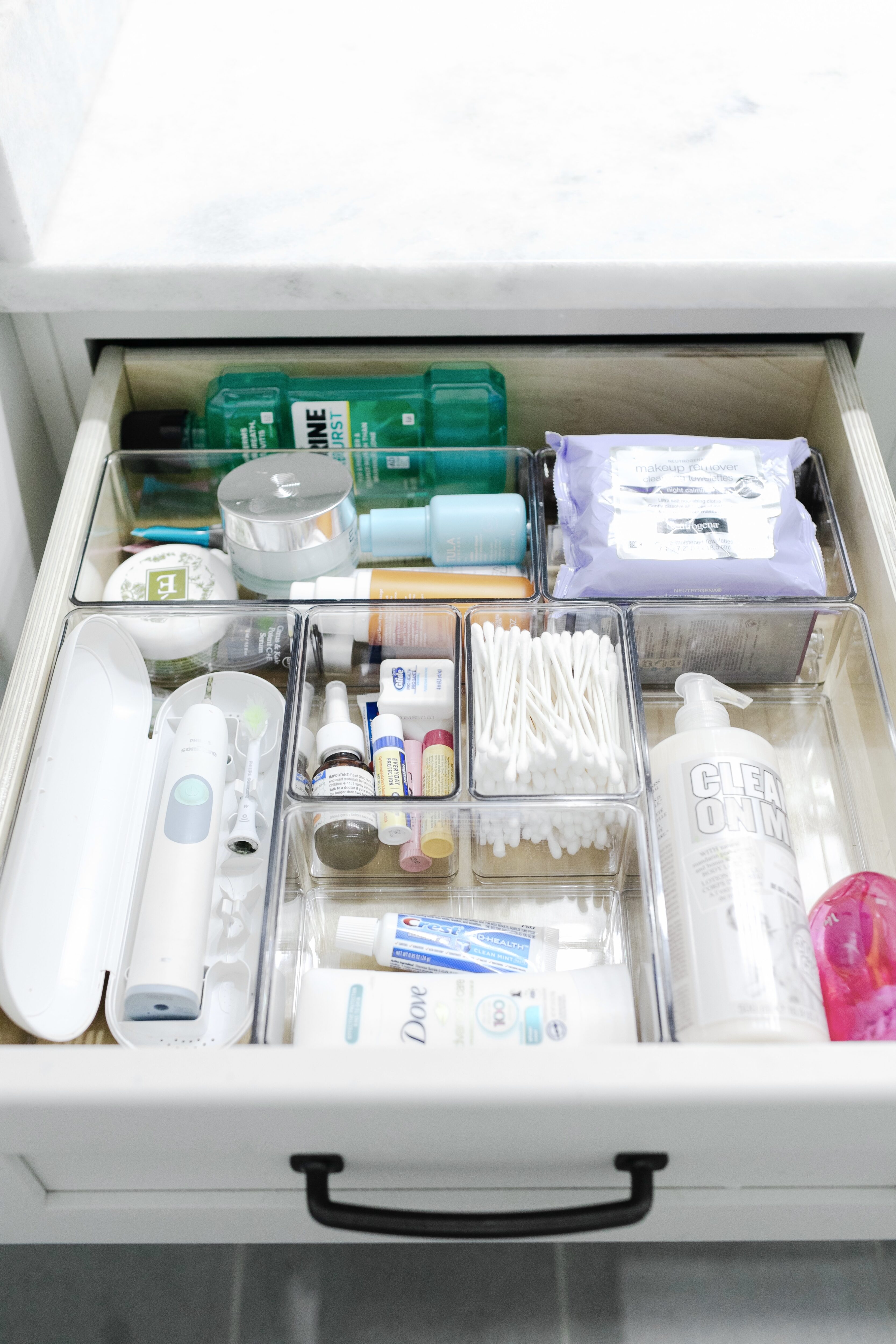 How to Organize your Bathroom: 5 Top Tips
1.) Declutter by throwing out anything expired, broken, etc.
Sometimes we don't even know what we have because we have SO much clutter! Old broken shampoo bottles, empty lotion bottles, etc. Get rid of the trash first. It's the easiest place to start.
2.) Group items by product category.
After you have thrown away what you don't want or made a pile to donate, line everything out and categorize it. I categorized mine by hair, body, skincare and makeup. For my hair drawer, I used this silicone tool holder and absolutely love it for hot tools!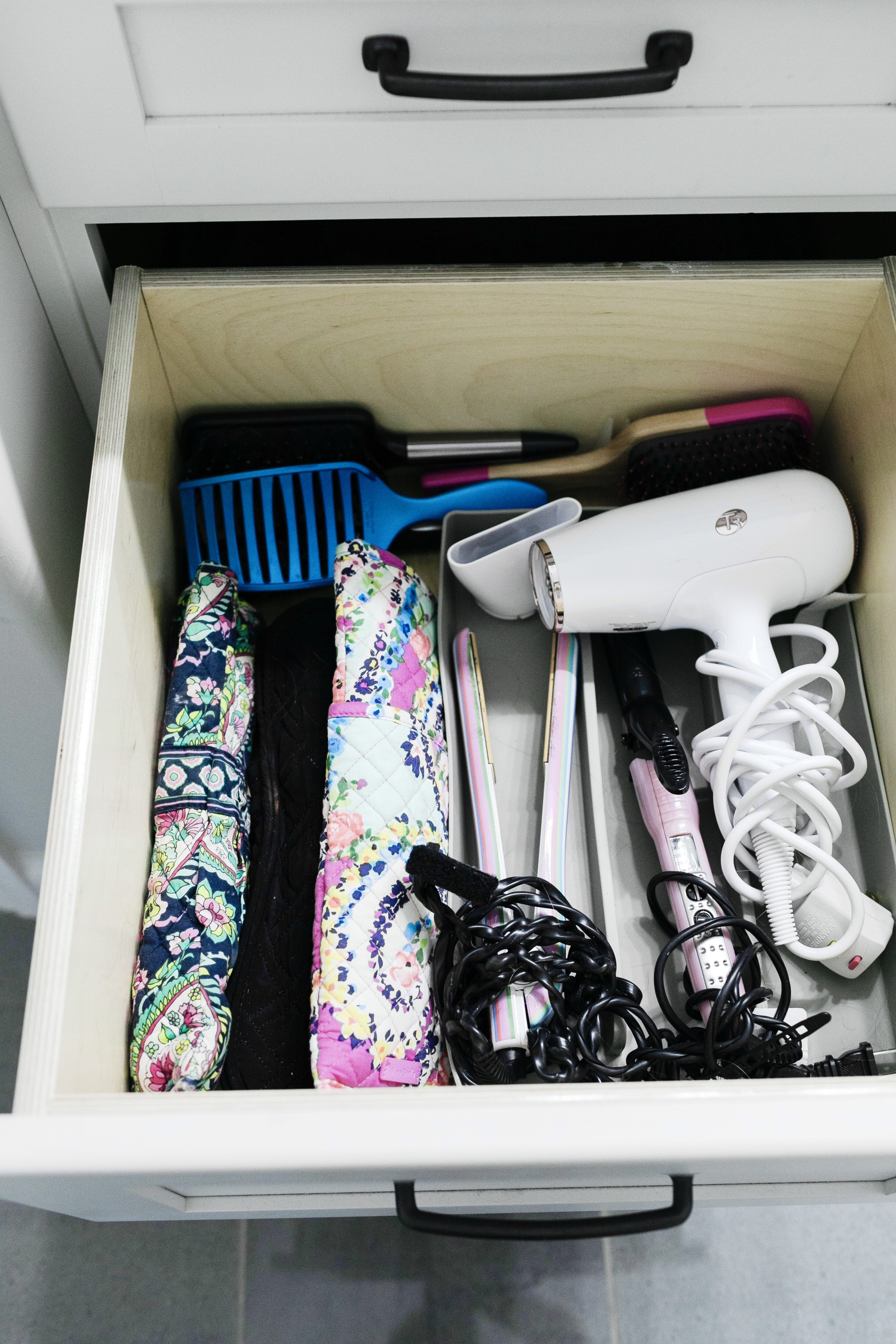 3.) Use clear containers for storage so you can see what's inside.
That is what I love about these clear organizers so much. You can rearrange them in any shape to fit your drawers, and you can see right through them to find what you need! In my cabinets, I used these pull out drawers that are wired mesh metal and are see through too.
4.) Store items used more frequently near the top.
My top right drawer is all about my most used daily items. Toothbrush, toothpaste, mouthwash, floss, makeup removing wipes, moisturizer for day and night, cuties, shaving cream and razor. The drawer across from it holds my ponytail holders and other hair items, and the one below this one holds my brushes and hair tools. On the bottom is my toiletry bag that I travel with and other items that aren't used quite as often and backstock.
5.) Maximize wasted space by using stackable or vertical storage solutions.
That is what I love about these pull out drawers. They are so handy! And they create more storage by being stackable and doubling up on space.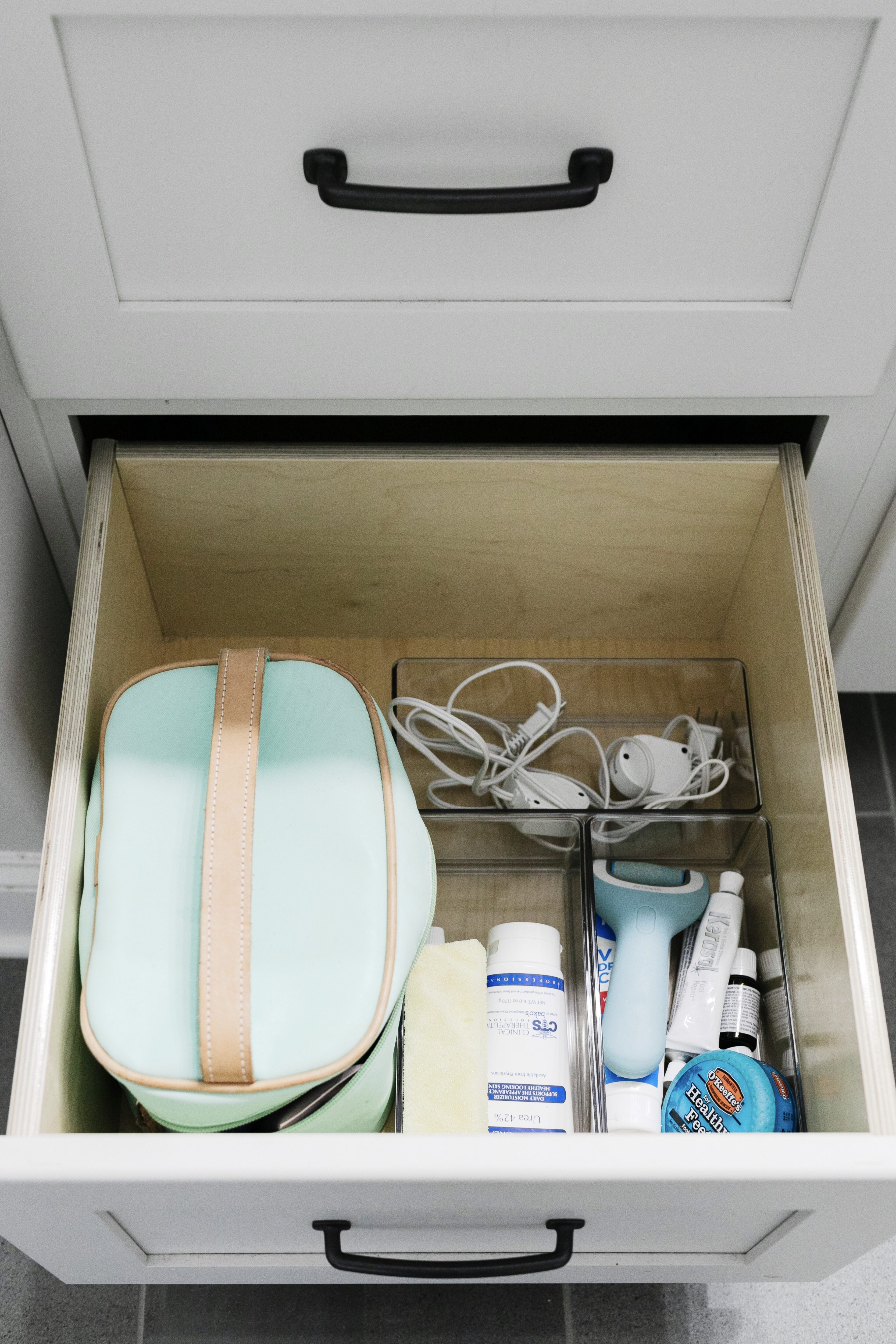 Have you organized your bathroom drawers? What are your favorite products you used in there to help contain the clutter?