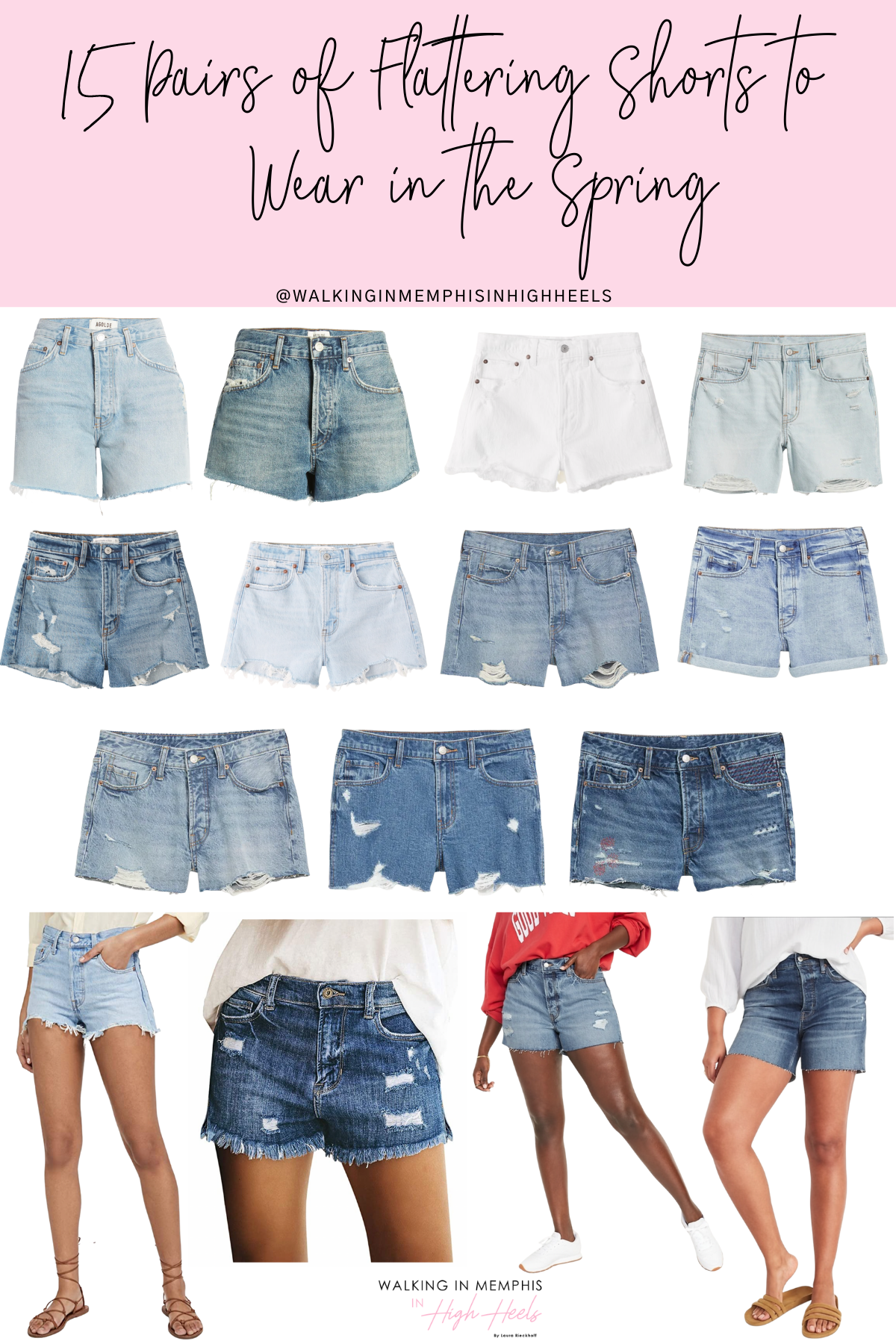 SHOP MY FAVORITE FLATTERING DENIM SHORTS FOR SPRING:

It dawned on me a few weeks ago while in Pigeon Forge that I have no new spring and summer shorts. Last spring I had a newborn, and the spring before I was pregnant. So… my spring and summer wardrobe is a little dated, and if I'm being honest, it's too big too. I've been on the hunt lately to find the perfect denim shorts, and mom shorts are my favorite!
I spotted these denim shorts last week, and they had such good reviews. I just had to try them. They have several different washes also. I am obsessed y'all! The length isn't too short so they have some coverage. But they also aren't too long. I like the high rise and the darker wash. They are the perfect flattering denim shorts!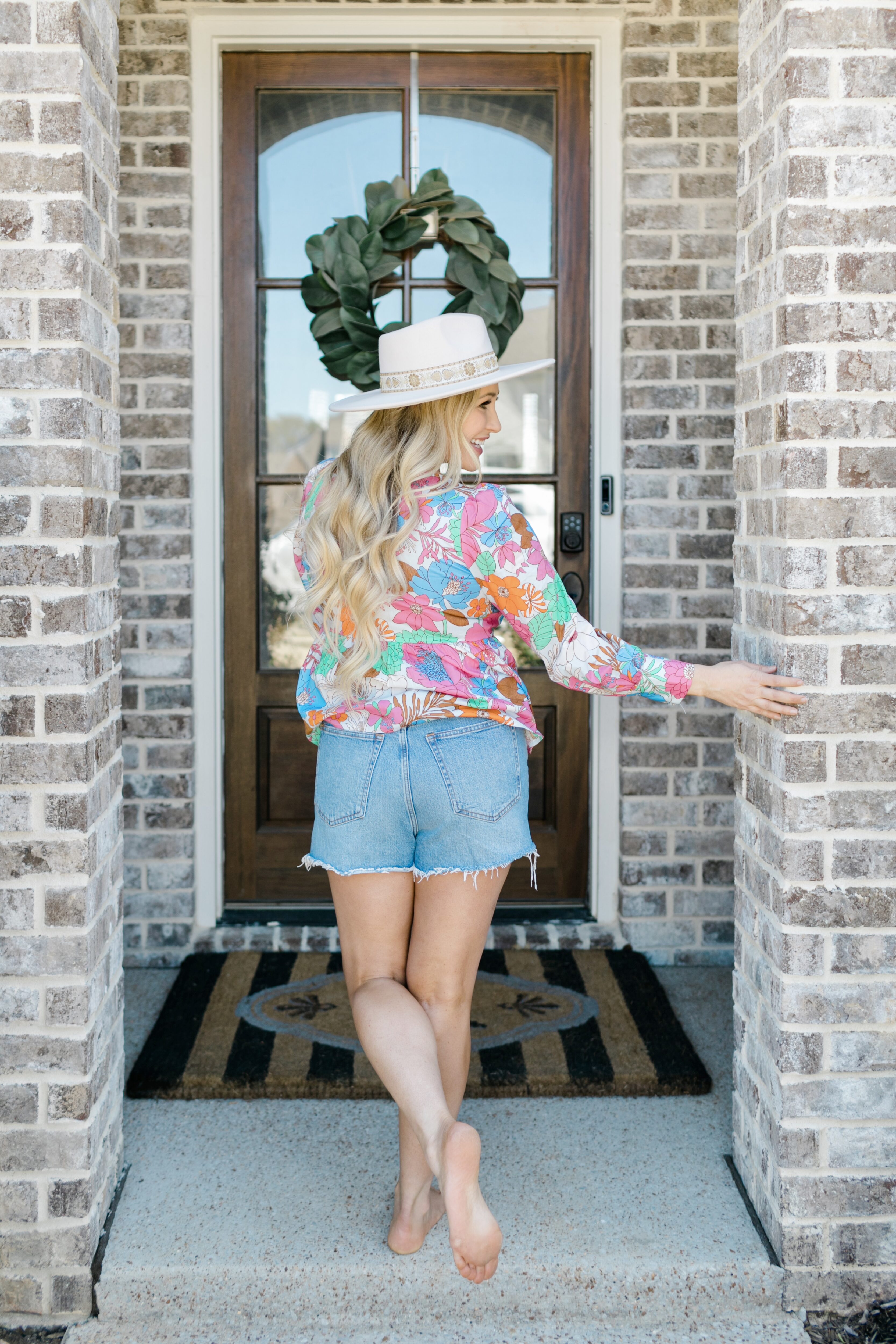 I am rounding up 15 more pairs of denim shorts that are super flattering and perfect for this warmer weather coming soon. What is your go to pair of denim shorts?