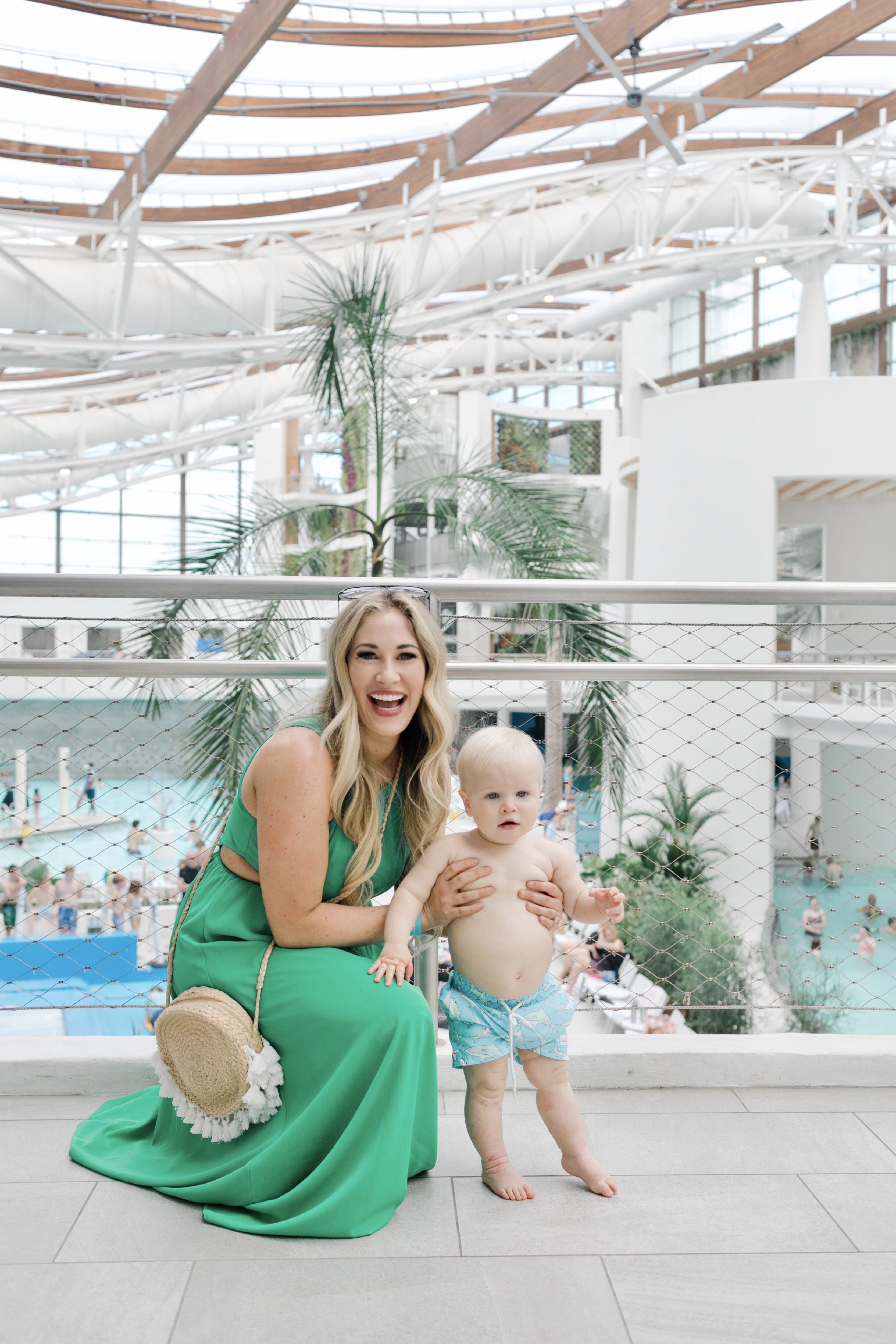 Right now Gaylord Opryland's Once Upon a Spring event is going on. And you won't want to miss it. It's been quite a while since we have been in spring as we usually go in the summer and winter. So we were excited to be here for spring and right before Easter.
Rooms booked during this event includes a spring scavenger hunt and a cookie decorating kit for kids. They also have an Easter bunny meet and great, horticulture treks throughout the gorgeous atrium gardens, a boat ride that is egg-stra special…and I can't forget SoundWaves passes that you can purchase during your stay too!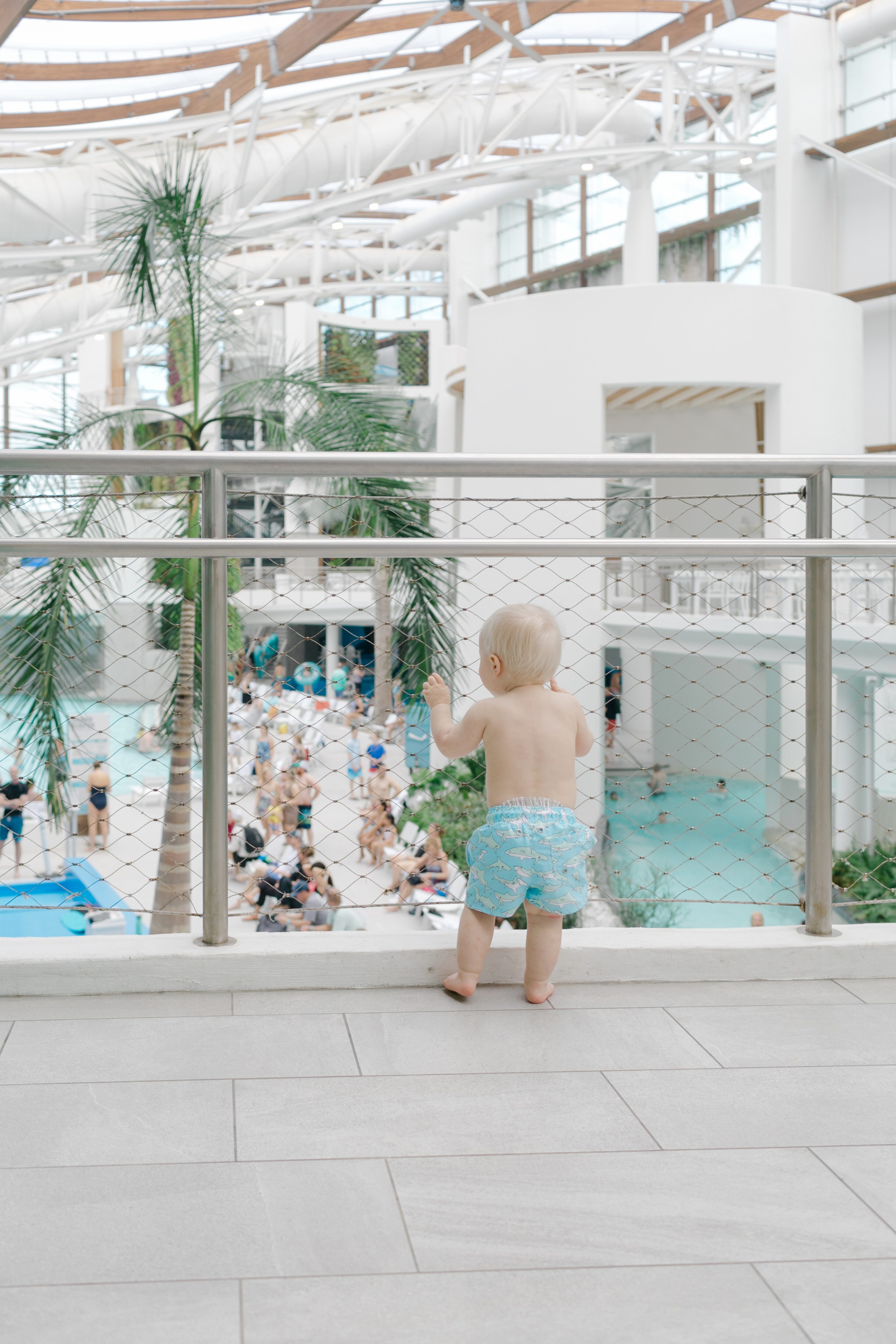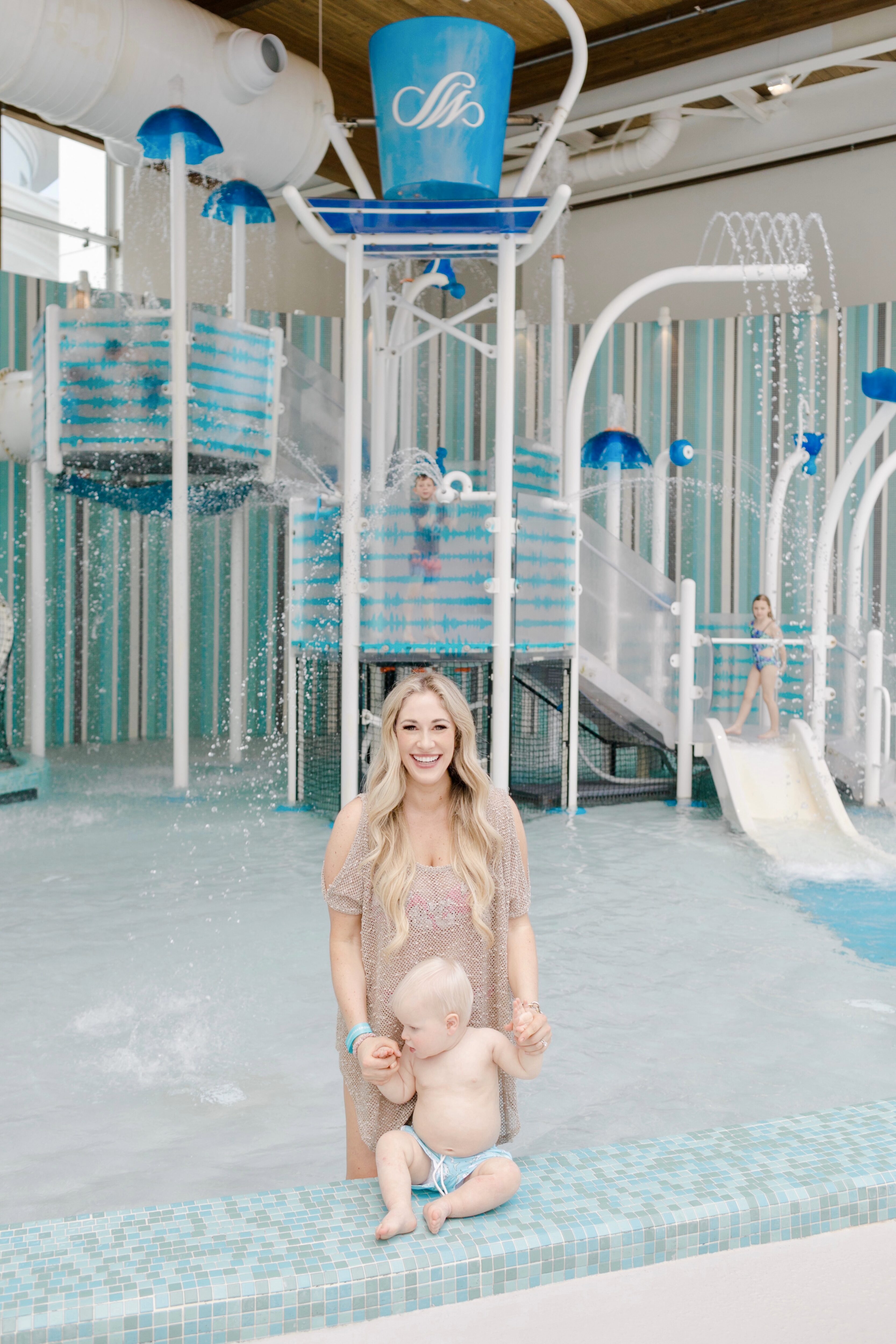 SoundWaves is not your typical waterpark. It's actually not a waterpark at all…it's no much more than that! It is the nation's first upscale resort indoor/outdoor water attraction. Right now, just the indoor section is open until after Memorial Day. But there is SO much to do there, just in the inside section!
SoundWaves has 1 lazy river, 1 rapids river with waterfalls, multiple water slides, a baby area with splash pad, a children's area with slides, an activity pool with a lily pad walk and basketball and a double FlowRider for surfing. They also have indoor cabanas for rent, a restaurant indoors and an adults only pool upstairs. It has everything you could want and more!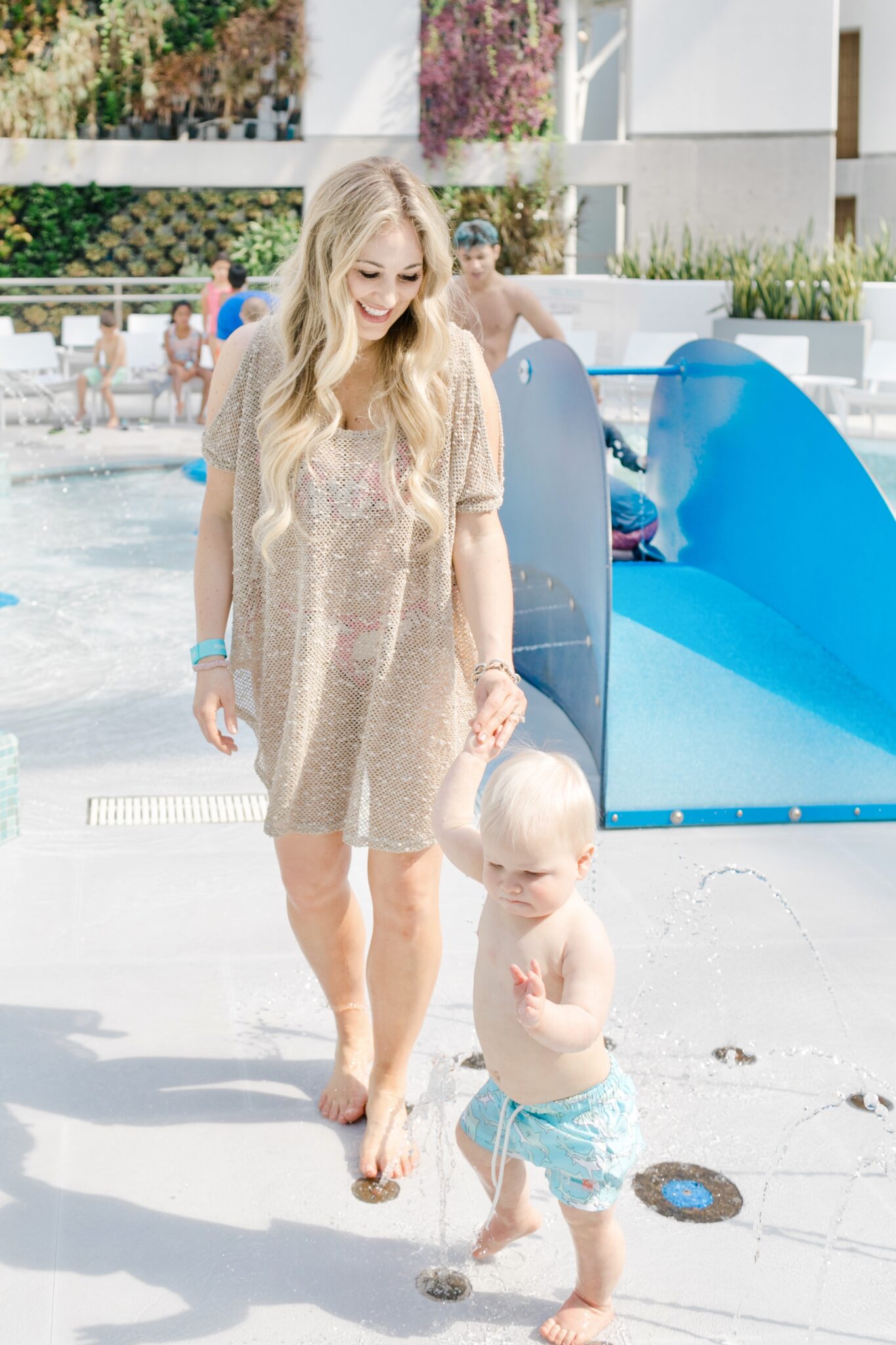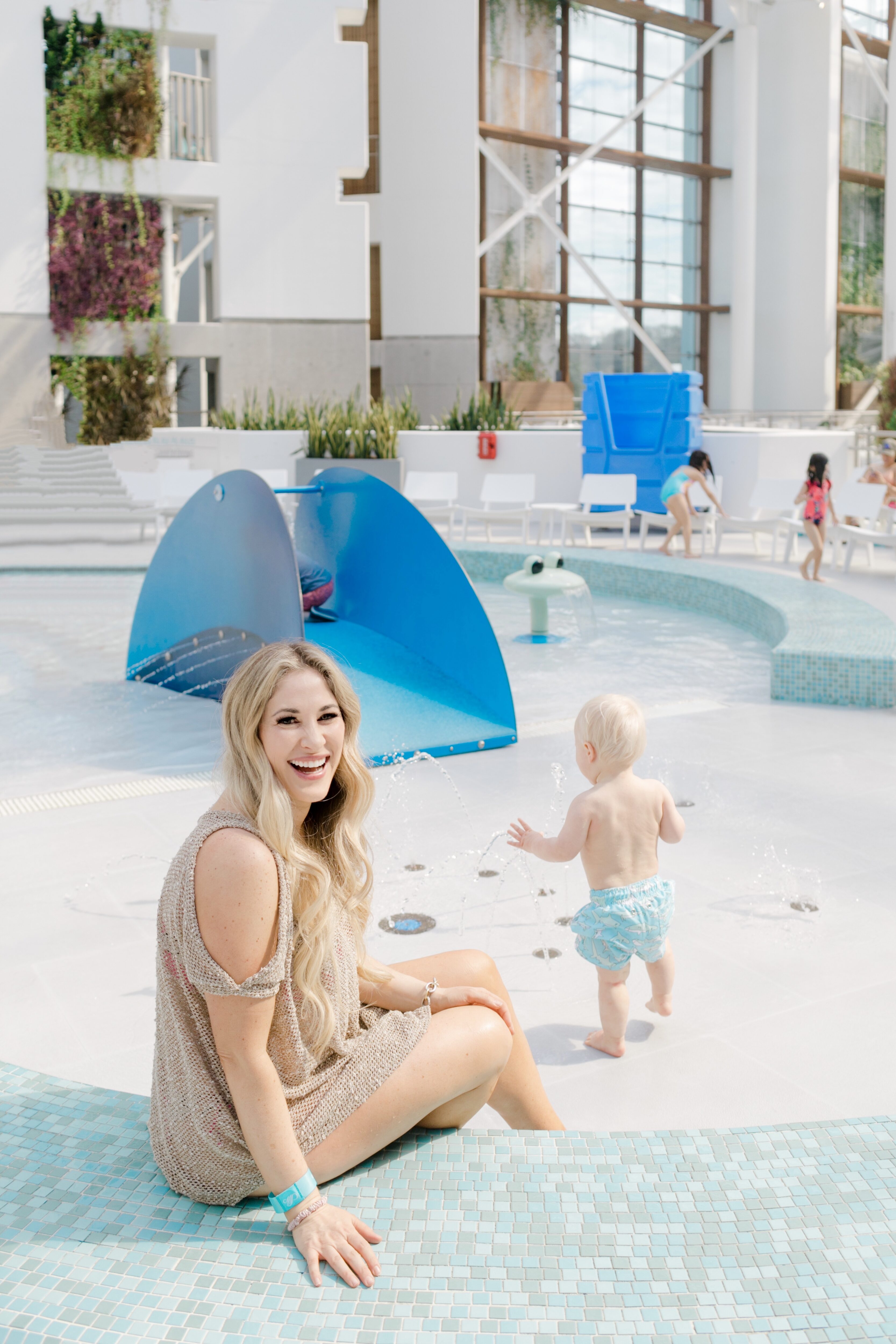 There is definitely something to do for every single age at SoundWaves at Gaylord Opryland, even for adults! Grayson absolutely loved Quarter Note Cove and played in the water at the splash pad and on the climbing feature there nonstop. He just couldn't get enough of the water! Next time I plan to take him to Half Note Cove with me and to the lazy river. The girls absolutely love those areas that are perfect for older kids and parents.
After spending the morning at Soundwaves, we explored some of the other things that Gaylord Opryland had to offer during their Spring it On event. We walked around and found all the Easter eggs hidden throughout the hotel. It was decorated so cute for Easter. And then we just had to take a boat ride on the flatboats. There were plenty of cute little decorations throughout like eggs and bunny ears. Plus, the gardens and plants are always so pretty to look at. On the boat ride, they give you a history tour of the hotel and tell you all about their plantlife inside of the hotel.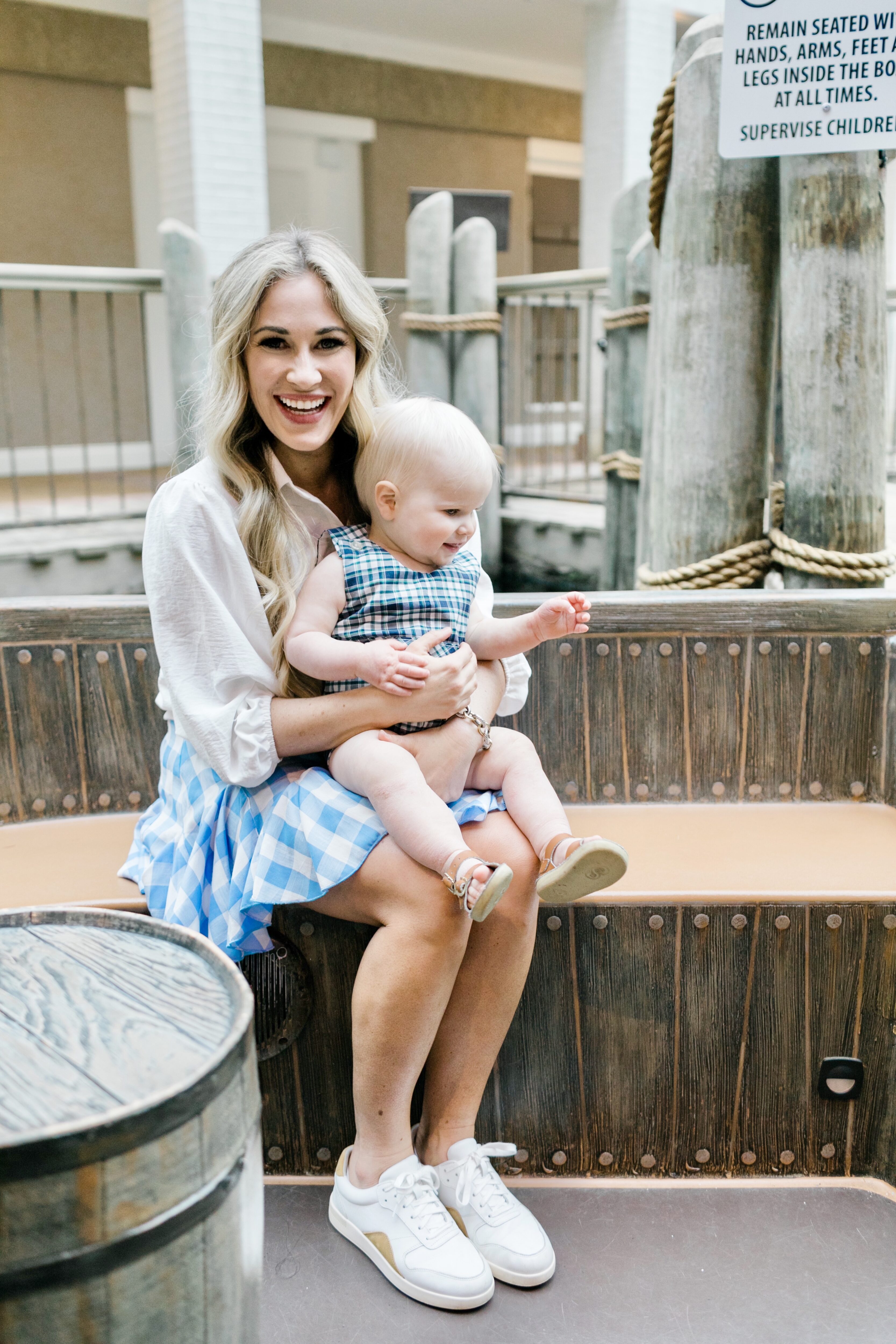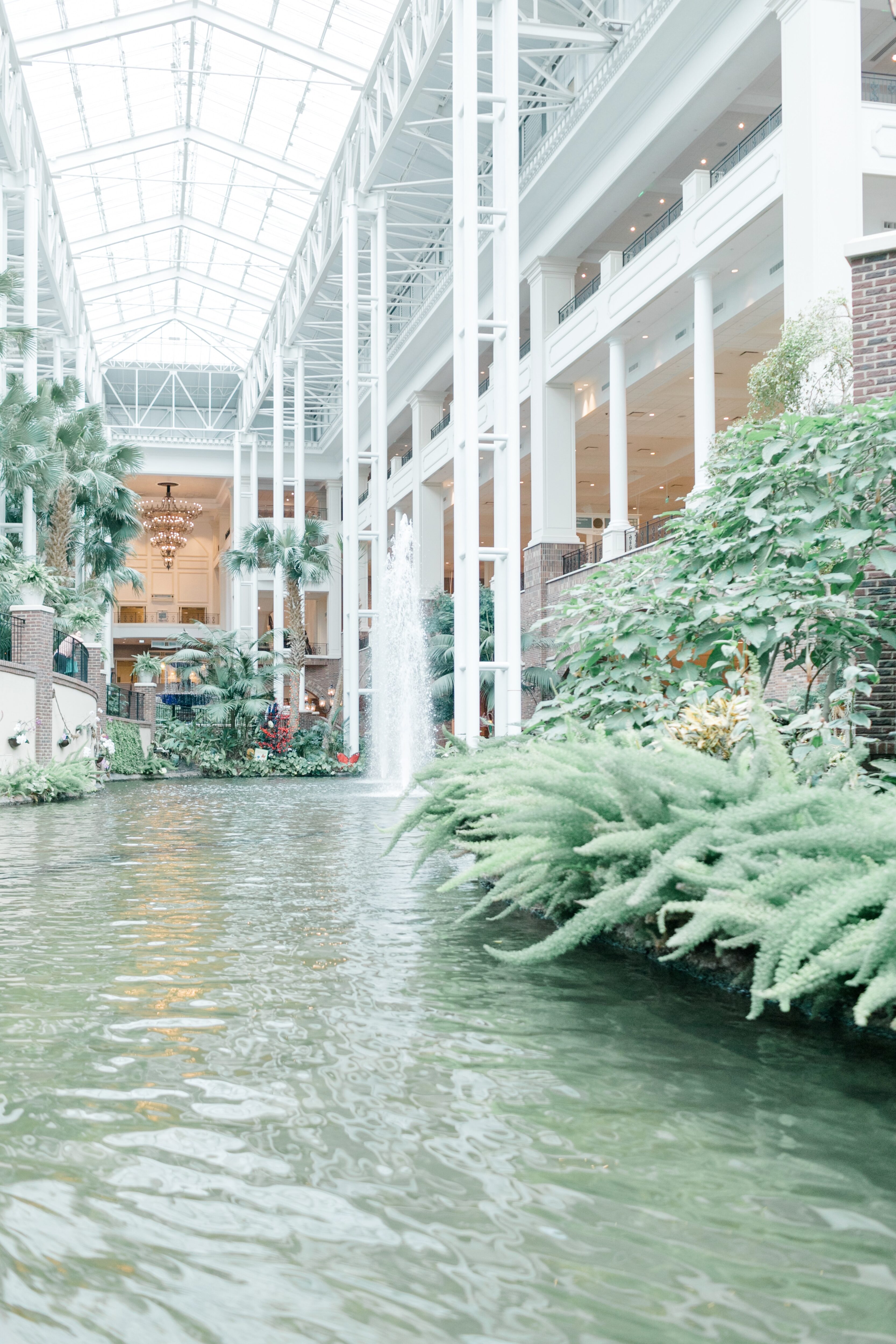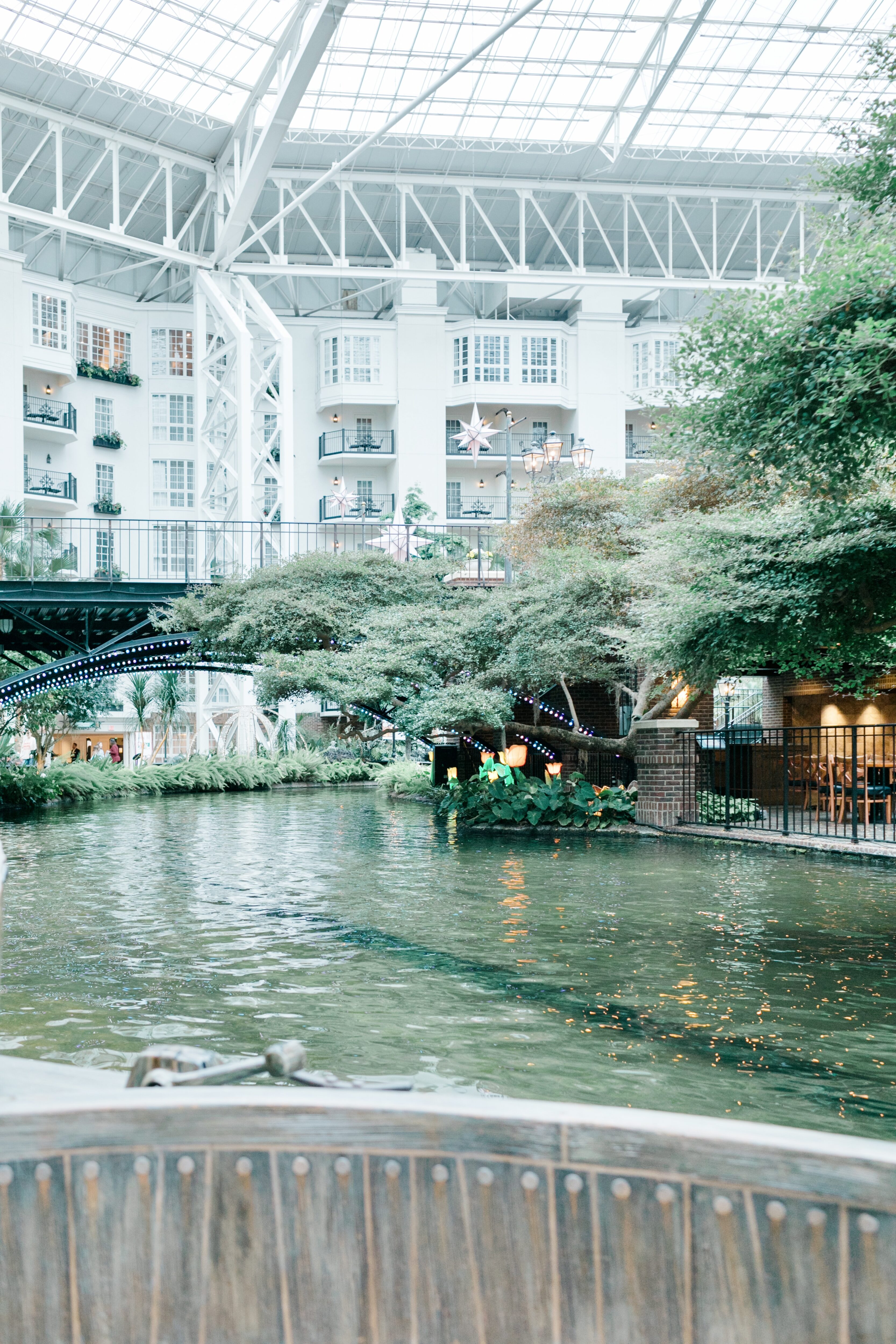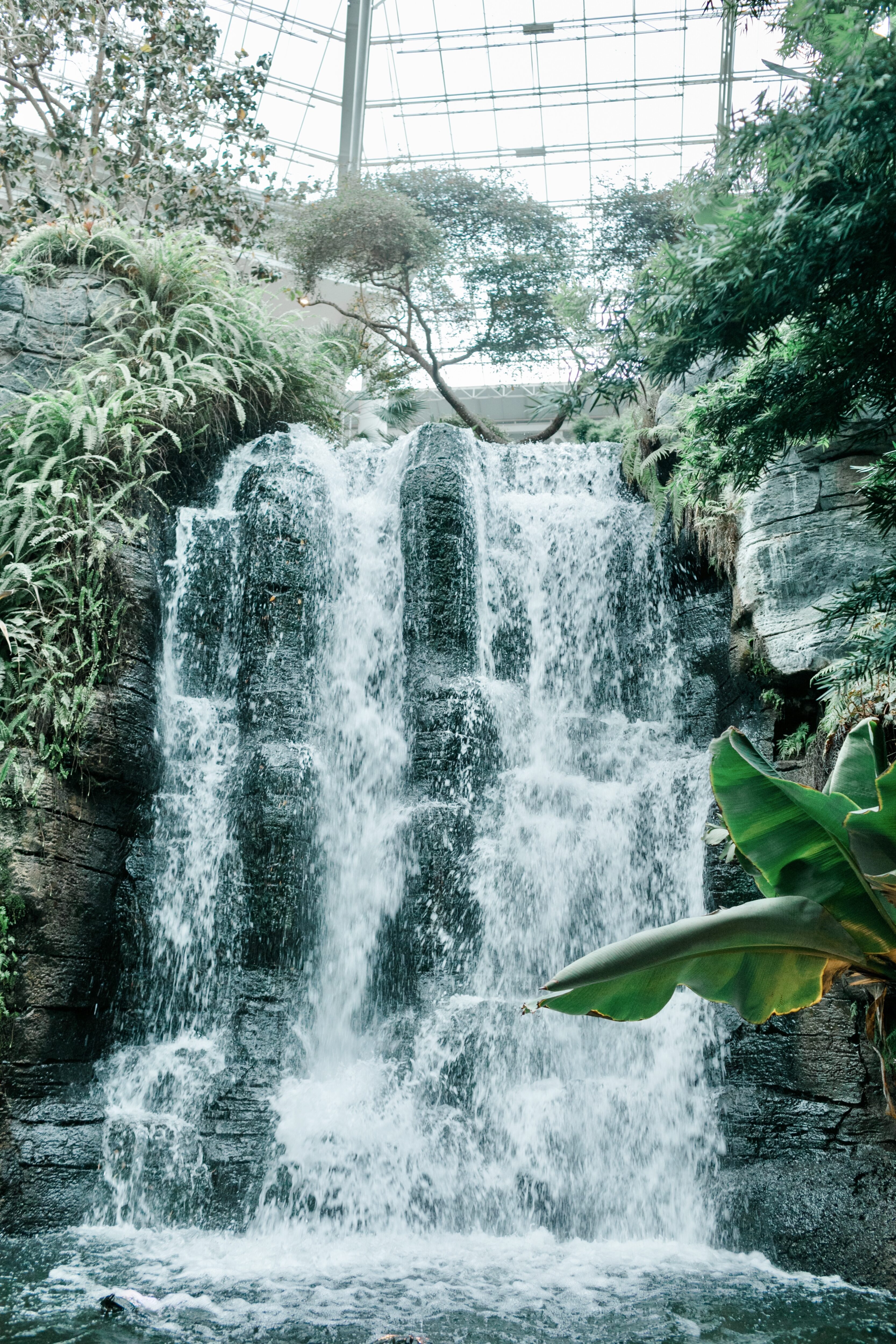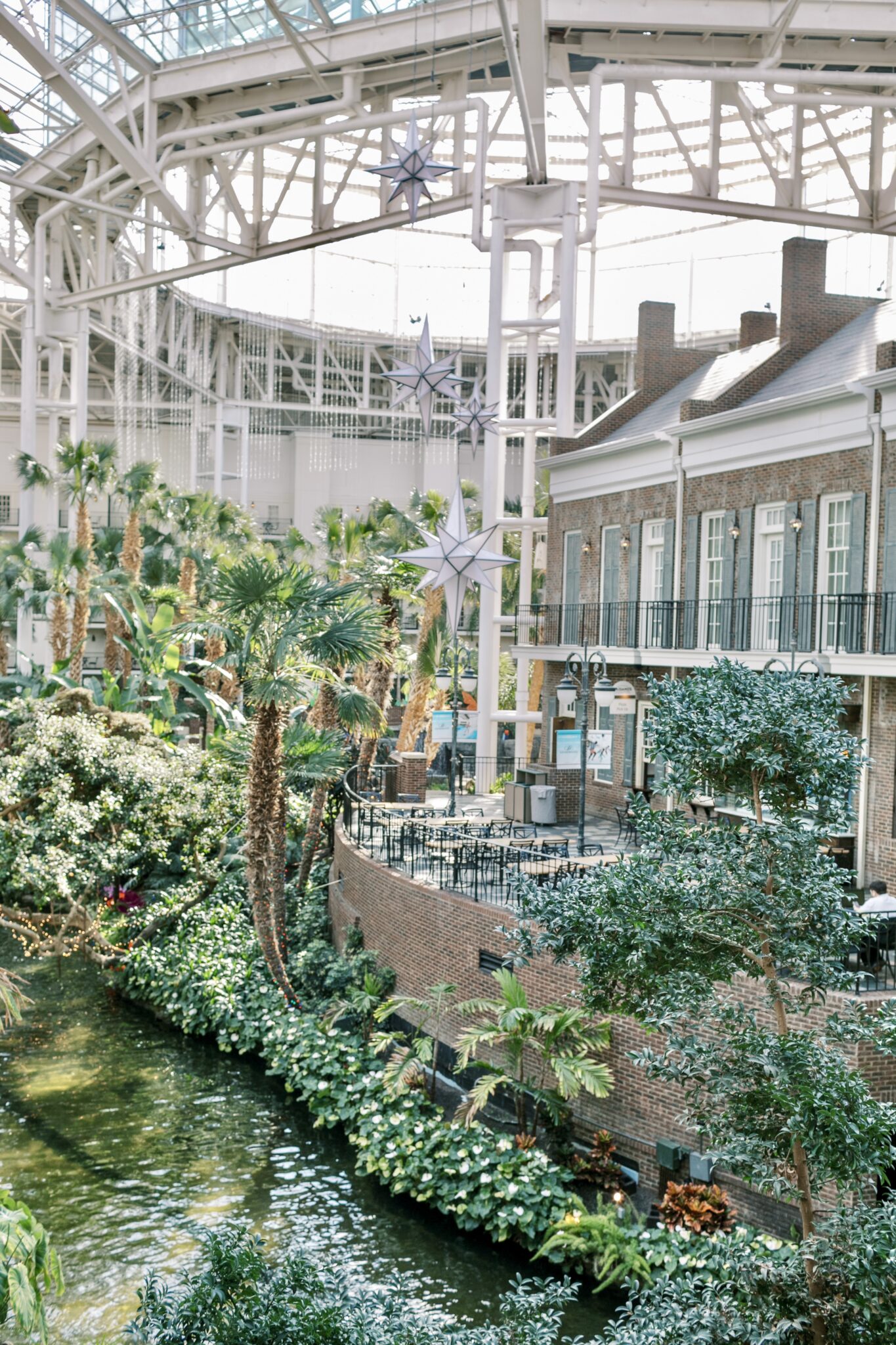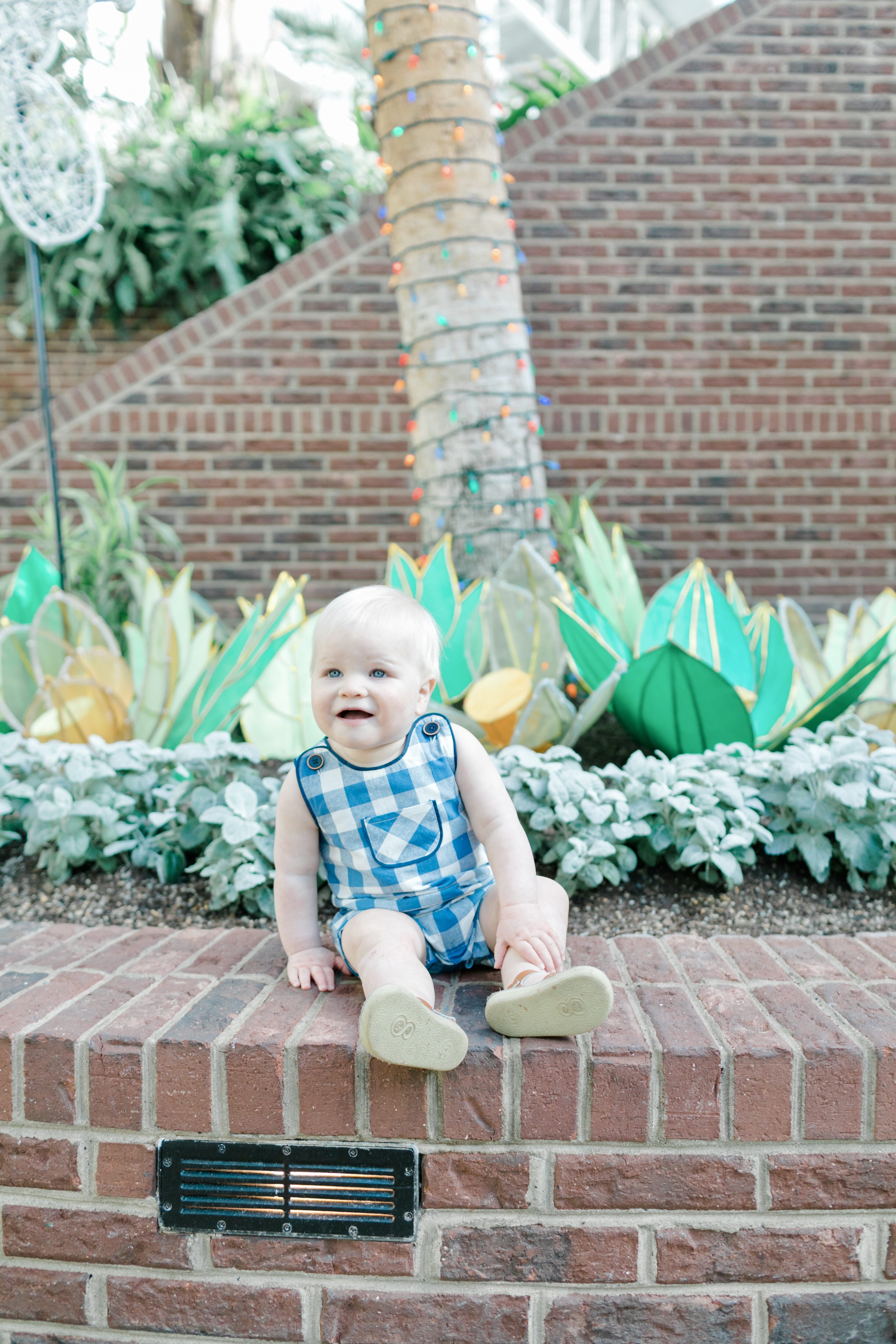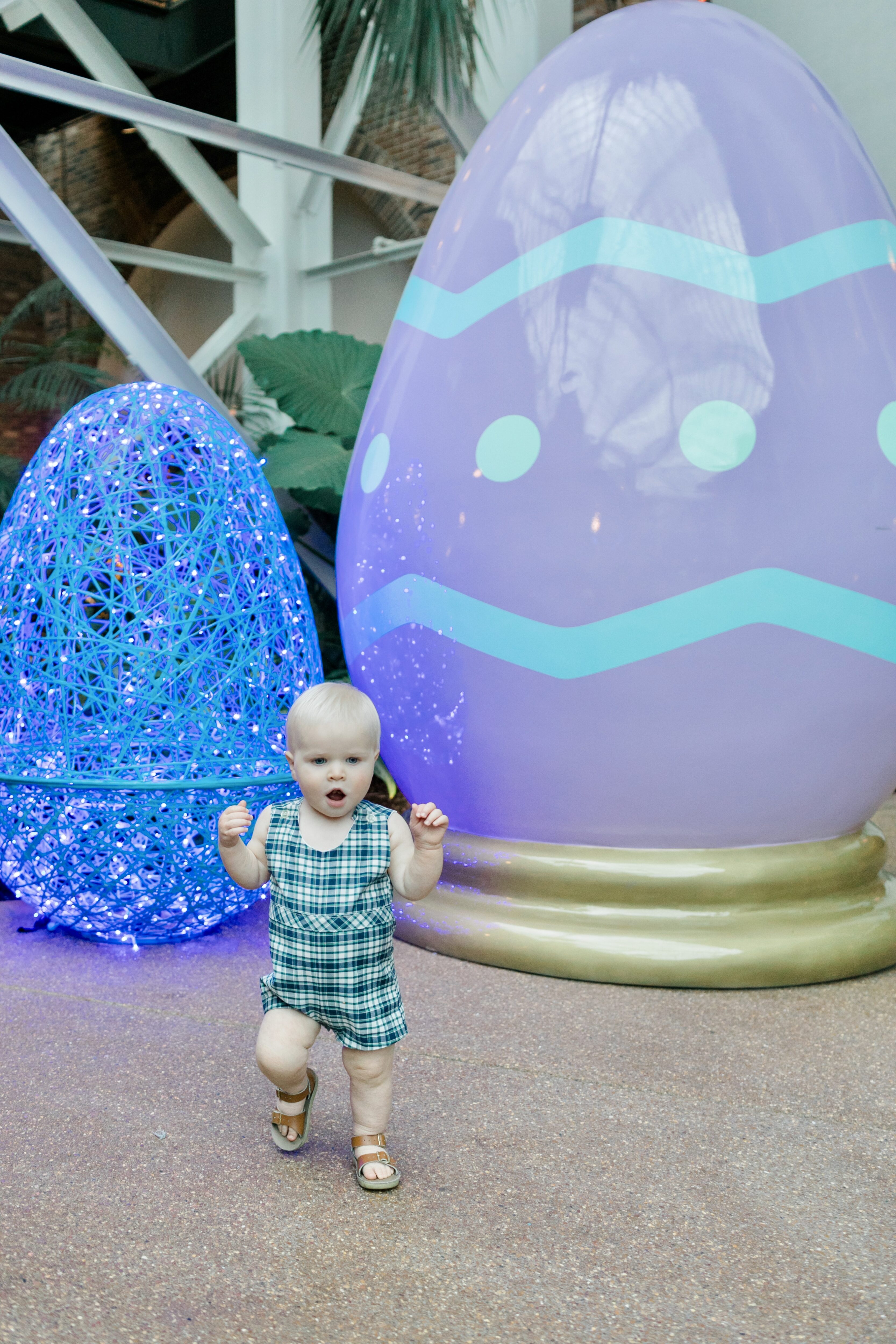 After our boat ride, we continued exploring the hotel, grabbed some snacks at Delta Island and checked out more of the gorgeous garden area and atrium in the lobby area. Gaylord Opryland may be such a big hotel, but there is always plenty to see while here. There are plenty of coffee shops, ice cream shops, a pizza place, a wonderful Italian restaurant, buffets for breakfast, clothing stores and a kid's toyshop.
For dinner, we went to our favorite in the hotel, Old Hickory Steakhouse. We have Neve had anything but an amazing experience here! The appetizers (soup and salad) and steak is always absolutely amazing, and I highly recommend making reservations and trying it out next time. It has such a pretty New Orleans architecture vibe to the restaurant.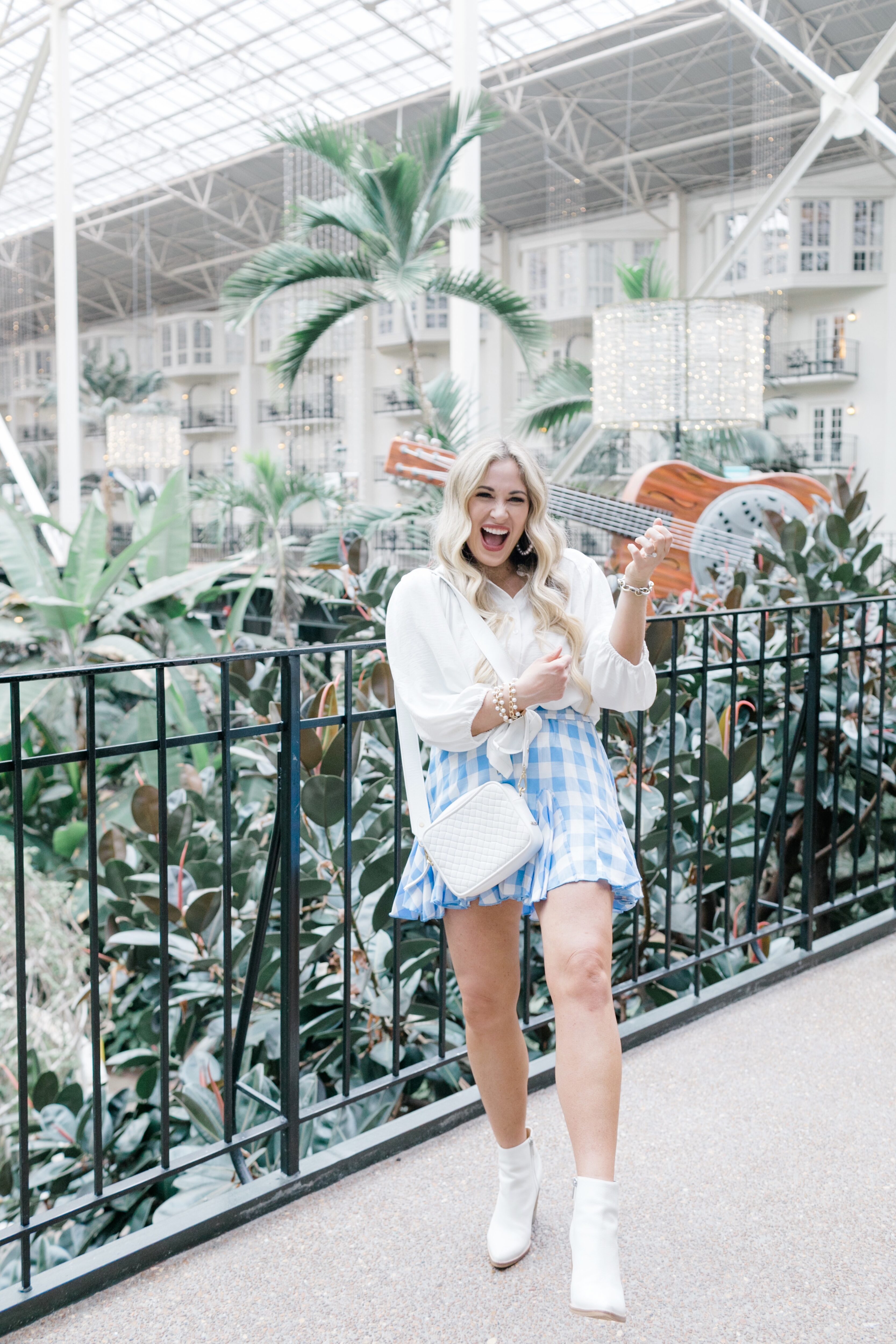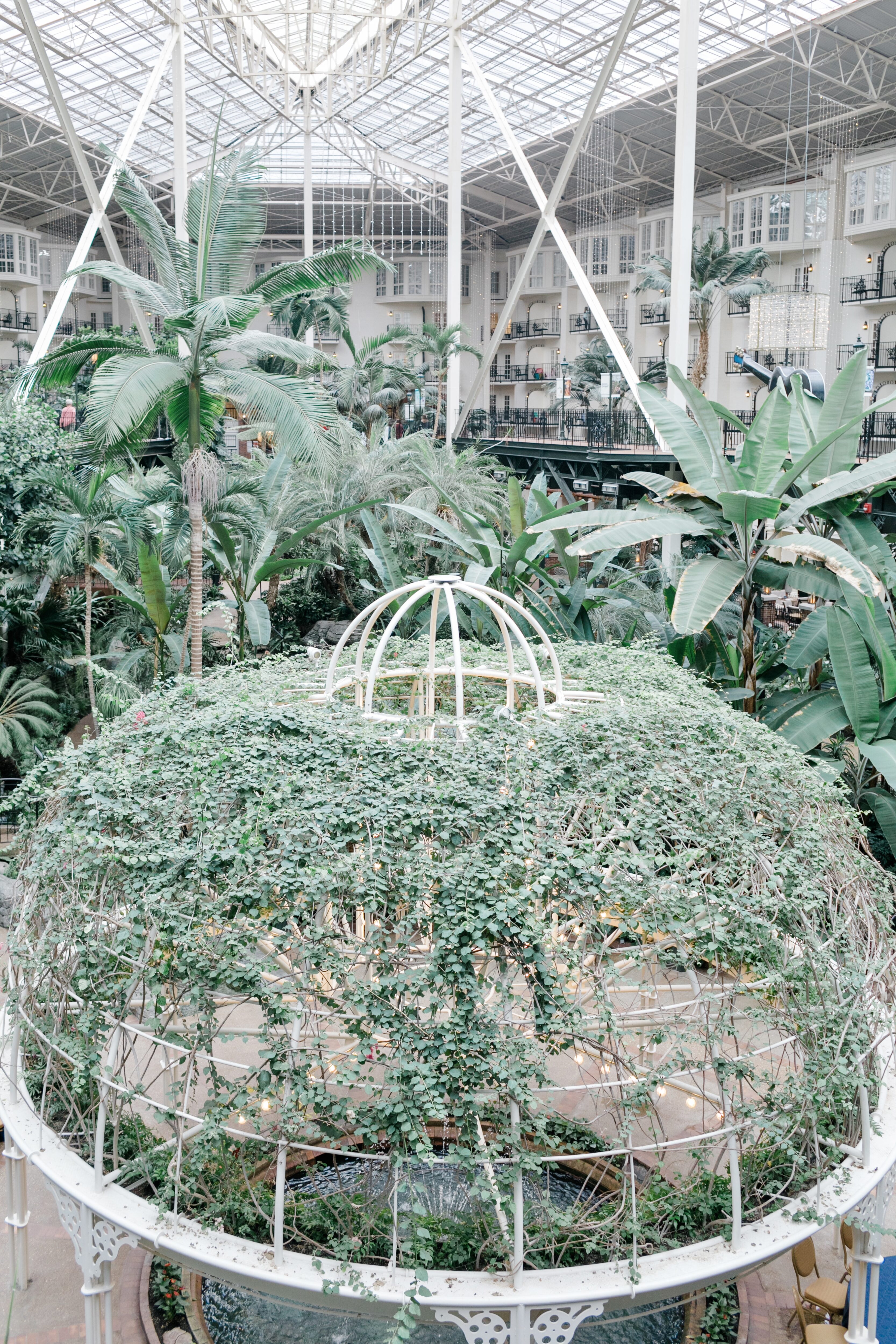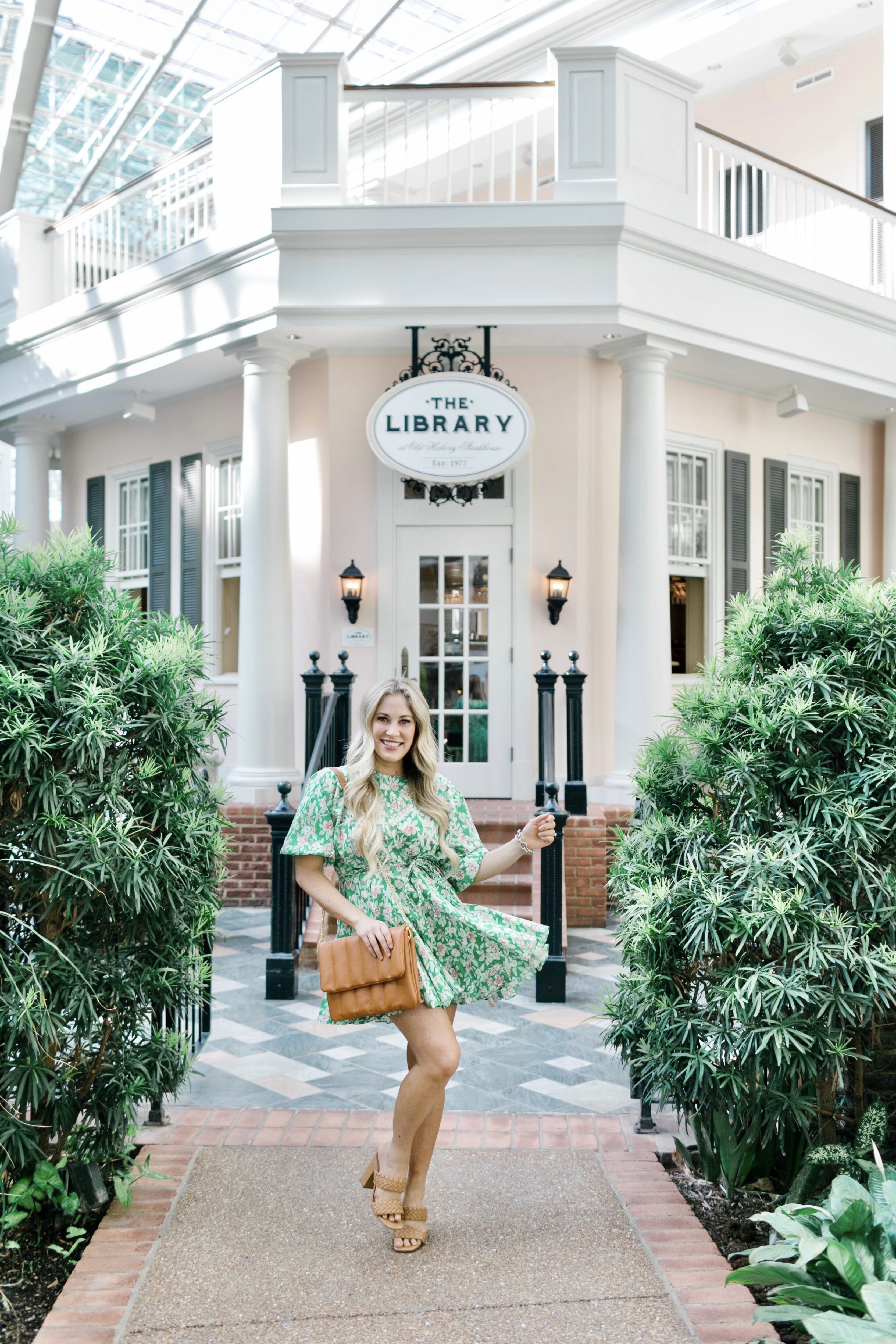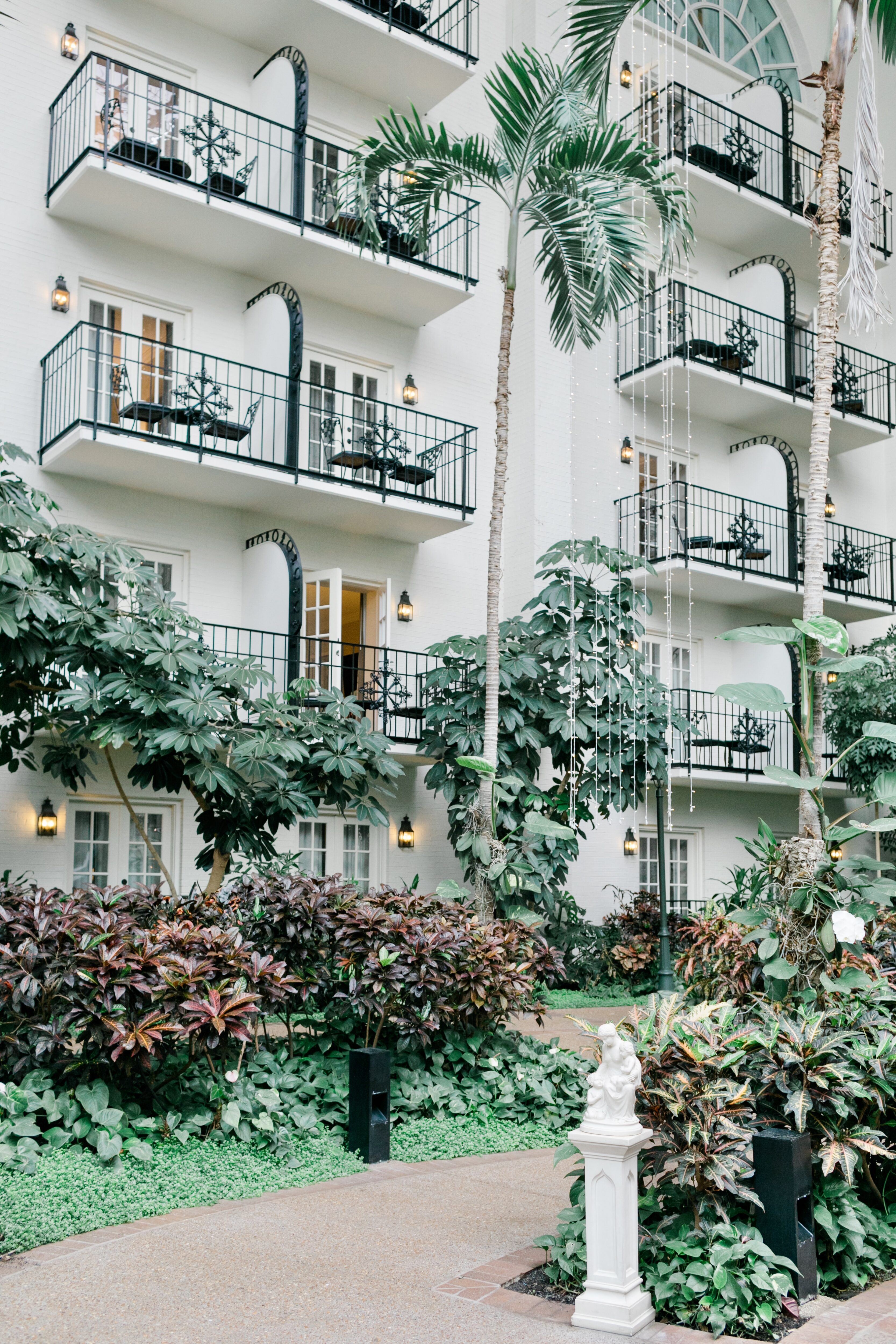 On our last day, we decided to get outside of the hotel for just a bit and booked a dinner cruise at the hotel. The dock is just right across the street from the hotel (less than a mile drive away.) Our dinner cruise on the General Jackson Showboat was SO much fun! After we boarded, we had assigned tables to sit at and were right up front by the entertainment. They started with drinks and appetizers and went right into dinner and then the entertainment.
We cruised around the Cumberland River and headed to downtown Nashville. The bridge, lights and buildings were so pretty! It was definitely a great view. But the entertainment…oh my goodness! It was 100% worth it! The performers were just amazing. There were several male and female singers and dancers, and what a diverse range they had! They sang and danced to everything from B.B. King to Elvis to modern day Nashville country! It does not get much better than that! Trust me, you will want to call the front desk to book this dinner cruise on your next trip to Gaylord Opryland!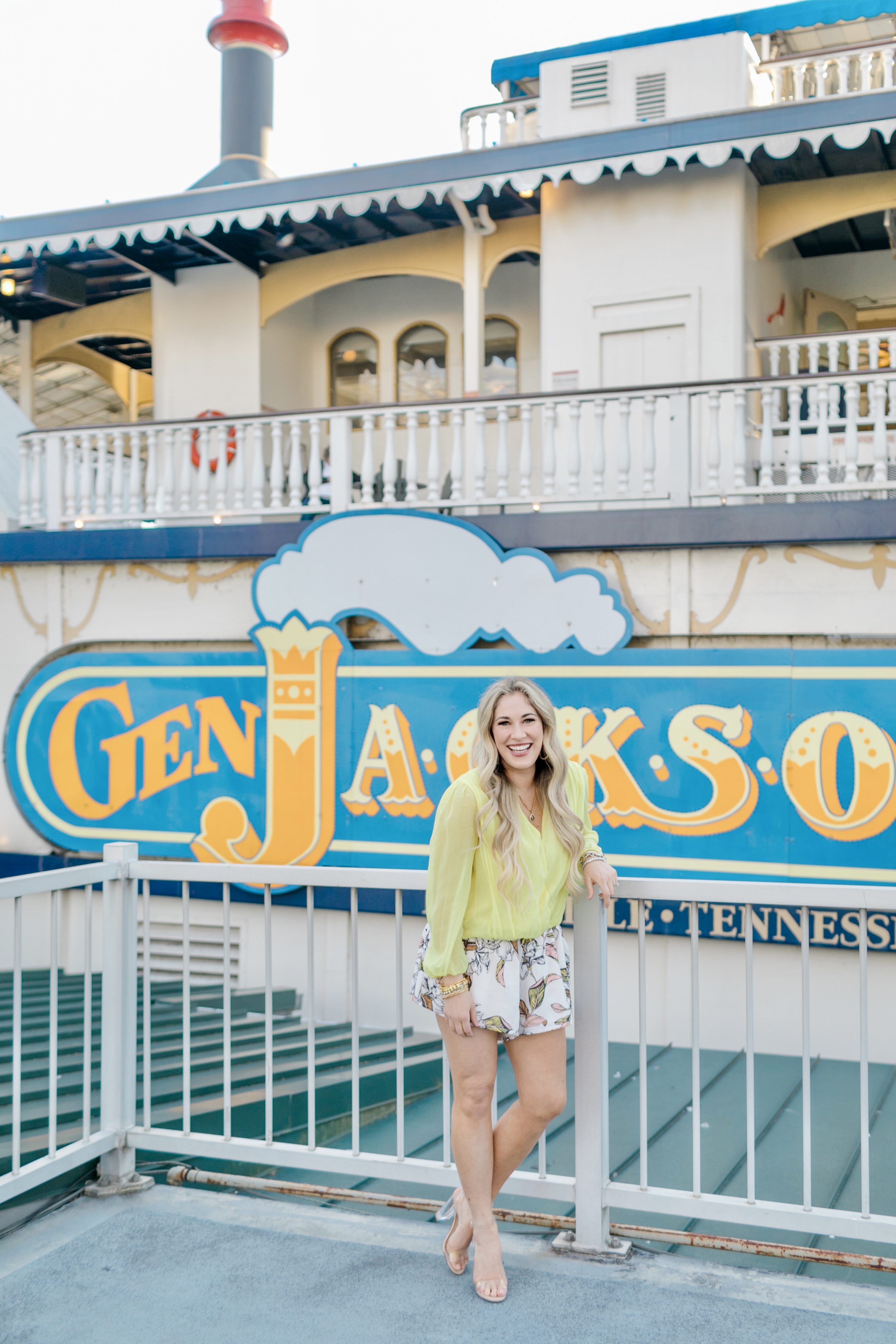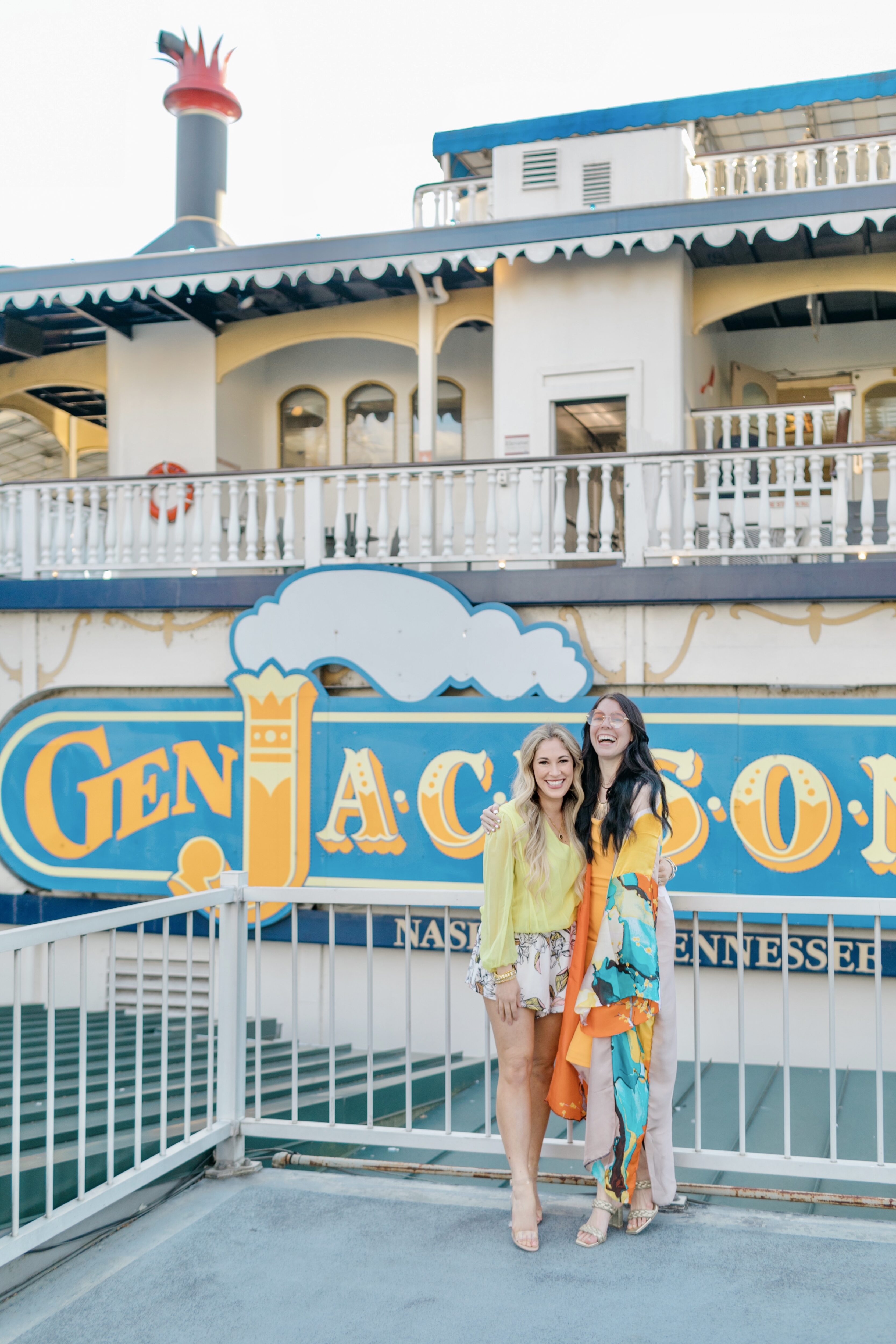 Have you been to Nashville recently? What are your favorite things to do there? Have you tried out the new SoundWaves at Gaylord Opryland?