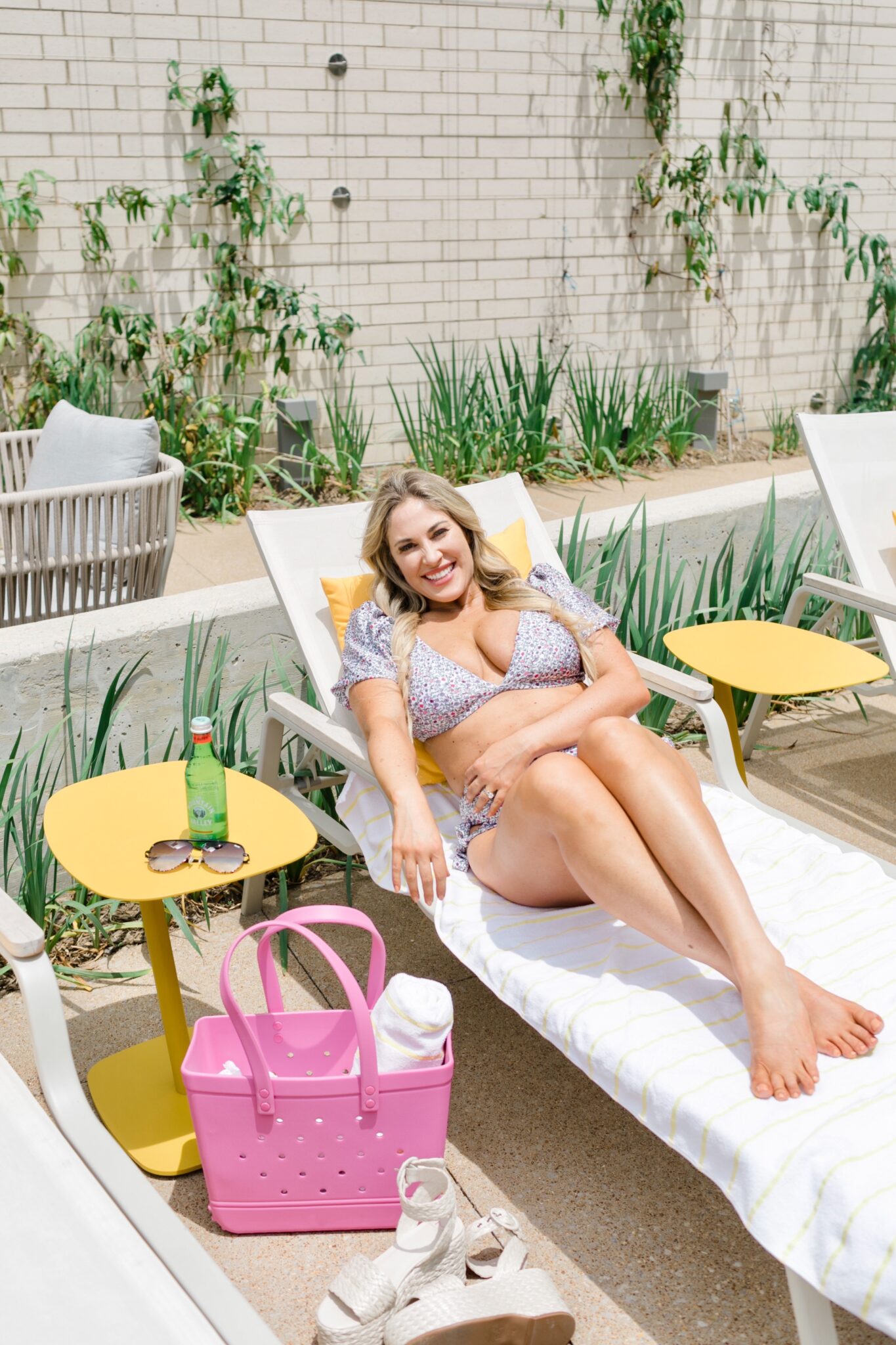 Shop My Puff Sleeve High-Waisted Bikini Look

On the hunt for some of the most flattering swimsuit options this summer? I've got you, girl! I'm dedicating this post to some of my favorite tried and true swimsuits!
Y'all, I am absolutely LOVING the new puff sleeve swimsuit trend! I have been seeing them everywhere, and I'm sure you have too! I hope that won't change anytime soon – maybe this is a style that is here to stay. More is more right now, and I'm loving it! Not only are the puff sleeves super on-trend, but they also provide a little more coverage with fun details! They even double as a top so you can just throw on some shorts or a skirt with your swimsuit top. Pair with an oversized button-down, and you have the perfect swim-to-errand look. Win-win!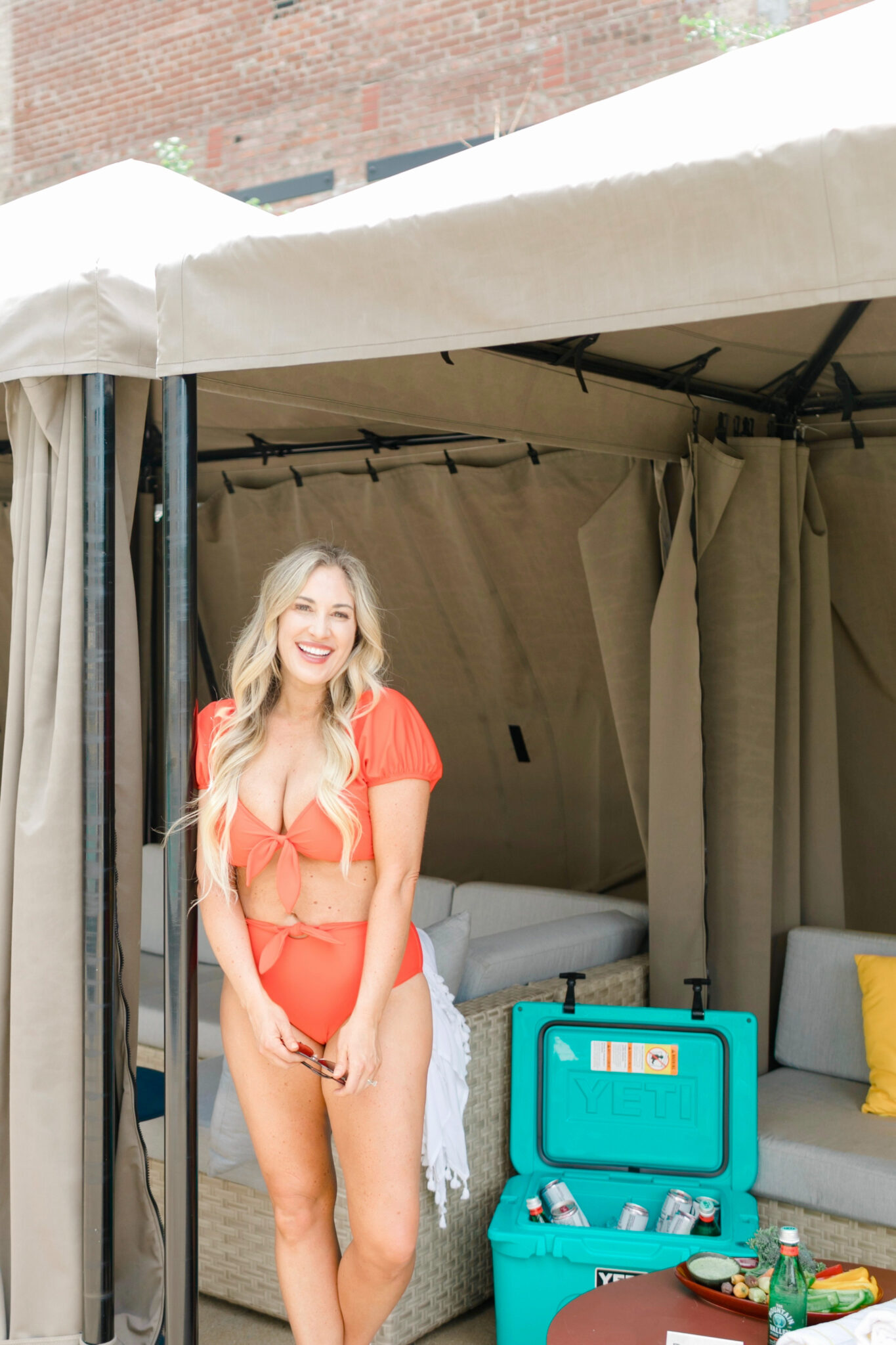 Paired with a great pair of high-waist bottoms, I am hooked on this style! The first swimsuit I'm wearing from Dillard's today is this pretty floral print one. I love the fun cut-out style of the bottoms. Secondly, this red swimsuit is a bold statement color that really stands out, and it has a fun little tie at the waist. These little details make these swimsuits so girly, fun, and modern. I love the bright colors!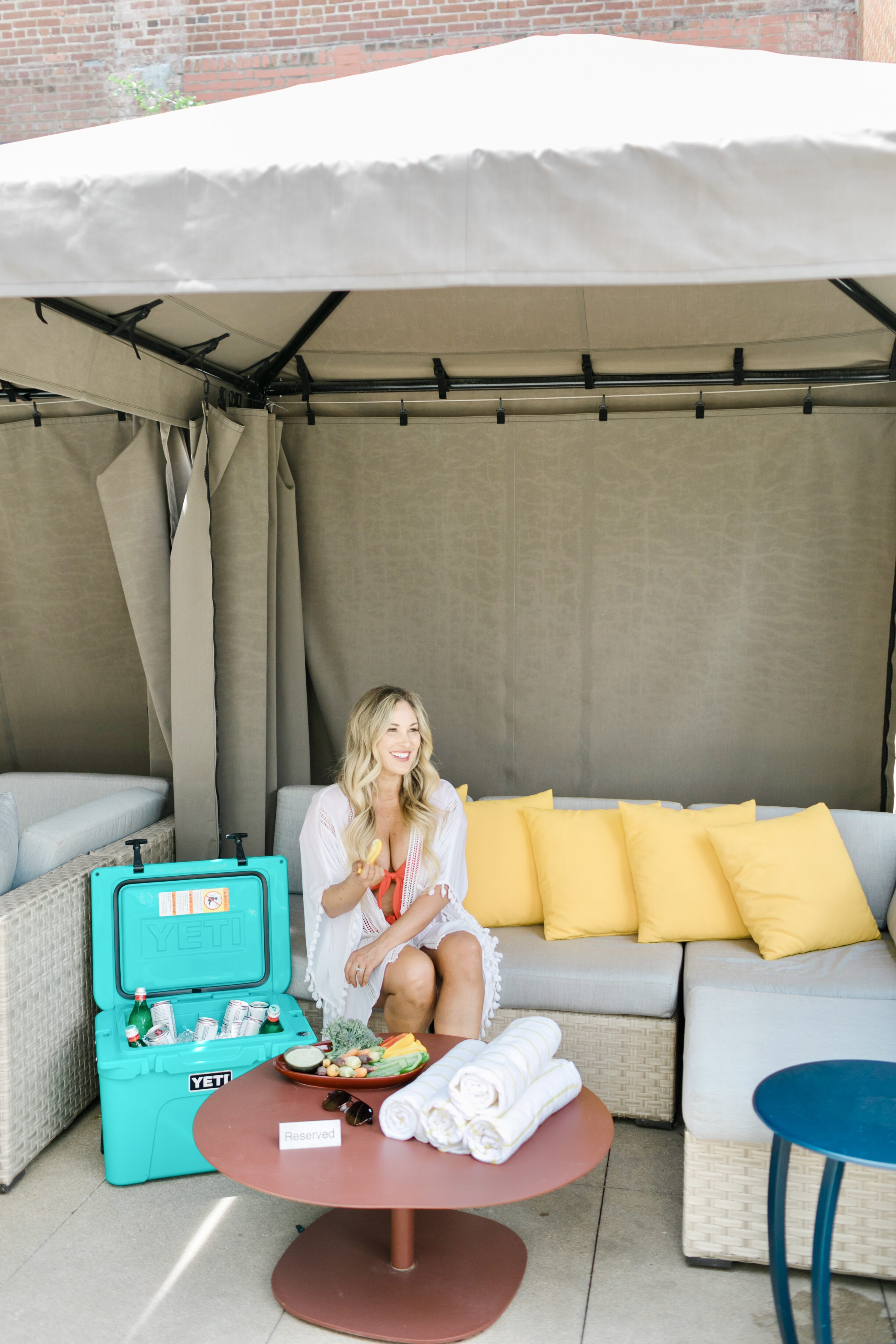 These swimsuits were perfect to wear to the pool, one of my favorites being Hyatt Centric Beale Street. I love that they provide plenty of coverage, especially while swimming in public. No one wants a swimsuit malfunction, from chasing kids or doing water activities in the summer. That's why I'm loving all the coverage and higher-waisted styles that are so popular right now. I love that these trends are true in kids' swimsuits as well – more really is more this summer and I'm here for it.
In case you're on the hunt for some great swimsuits for 2022, I'm sharing 10 more flattering swimsuit favorites for women below. Which is your favorite?
Flattering Swimsuit Round-Up