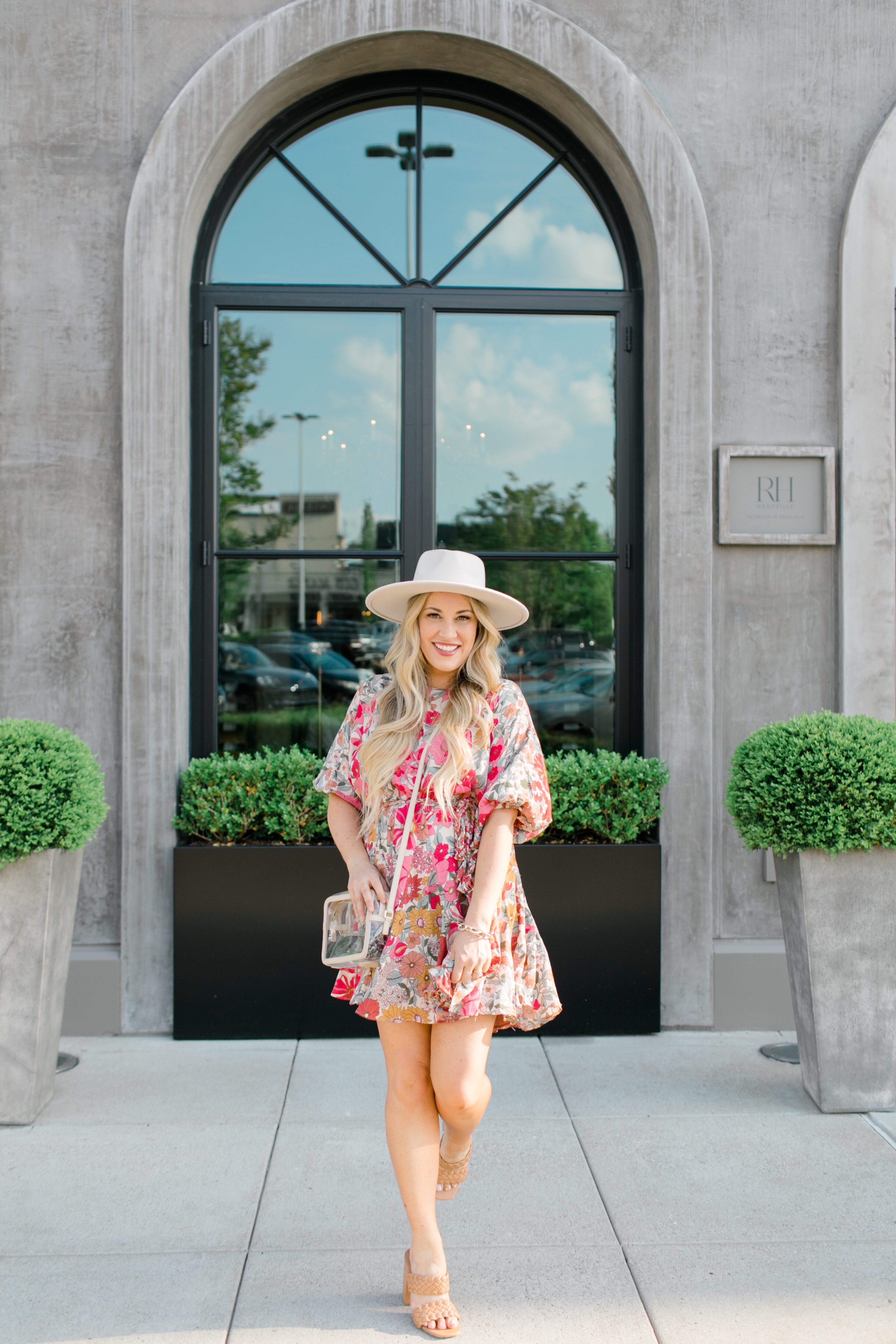 Shop My Outfit + One of My Favorite Hats

If y'all have been here for a while, you've probably noticed that I have really started to have a thing for hats. Ever since I made a custom hat with Whiskey Roots Nashville here, I haven't been able to get enough of wearing hats. They can completely change an outfit, take an outfit to another level and even finish an outfit.
Last month, my mom, Mary Kate, and I headed to Nashville for the day for a fun little work trip. We shot a lot of content, did a little shopping, grabbed dinner at RH Courtyard Restaurant, and then headed to the Grand Ole Opry to watch the show. It was such a fun day!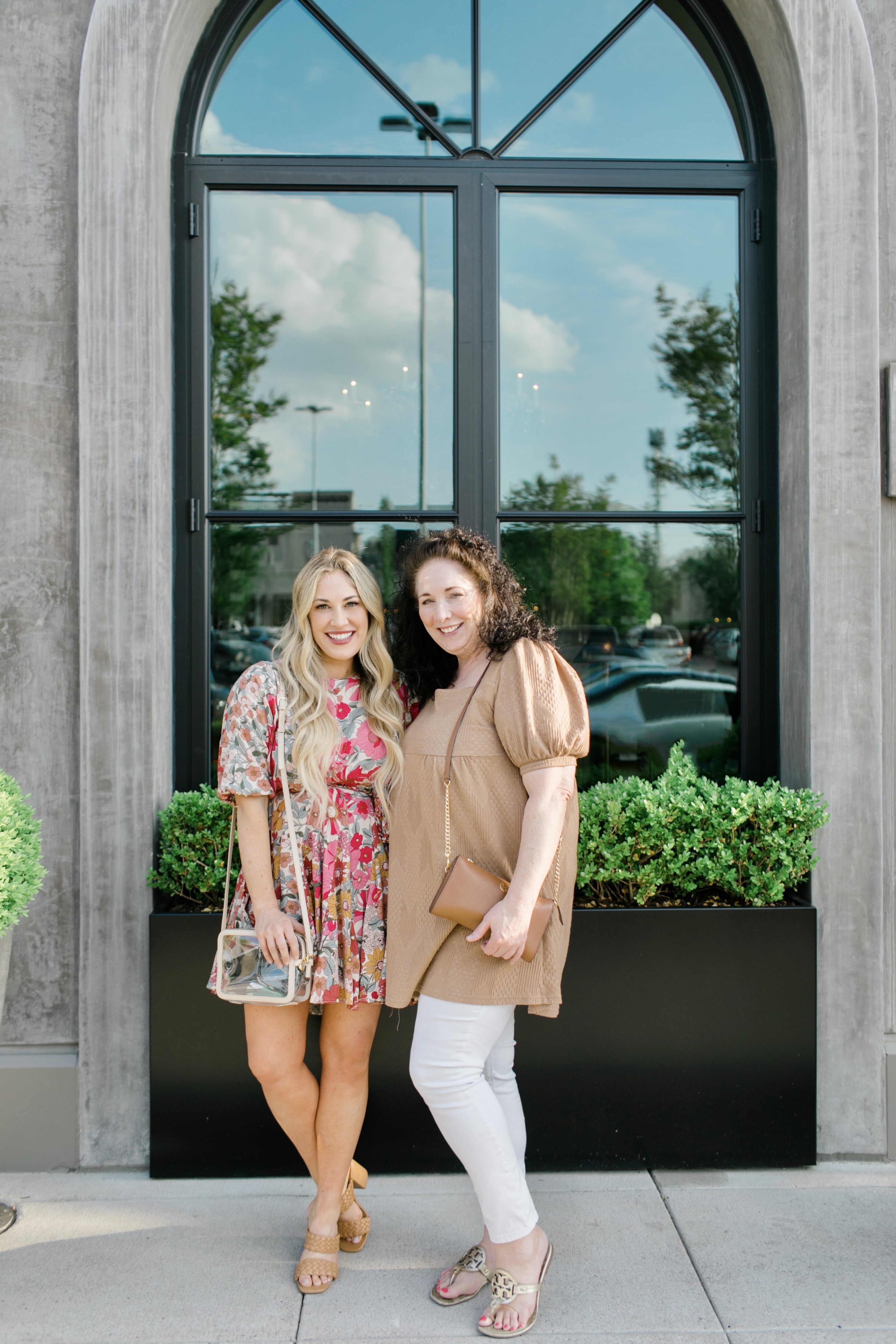 The food was so good at RH Courtyard. It was my first time going, but it had been on my list for a while. It was even better than I had imagined! Seriously, I got a salad, and even the salad was SO good! Mary Kate got salmon and whipped potatoes, and I am definitely getting that next time because it was amazing!
I wore a pretty little floral dress from Red Dress during the day. It is sold out now, but this one and this one are the same styles. And then I paired it with this hat that is a new favorite of mine too. And this pretty jeweled hat is on my wish list too!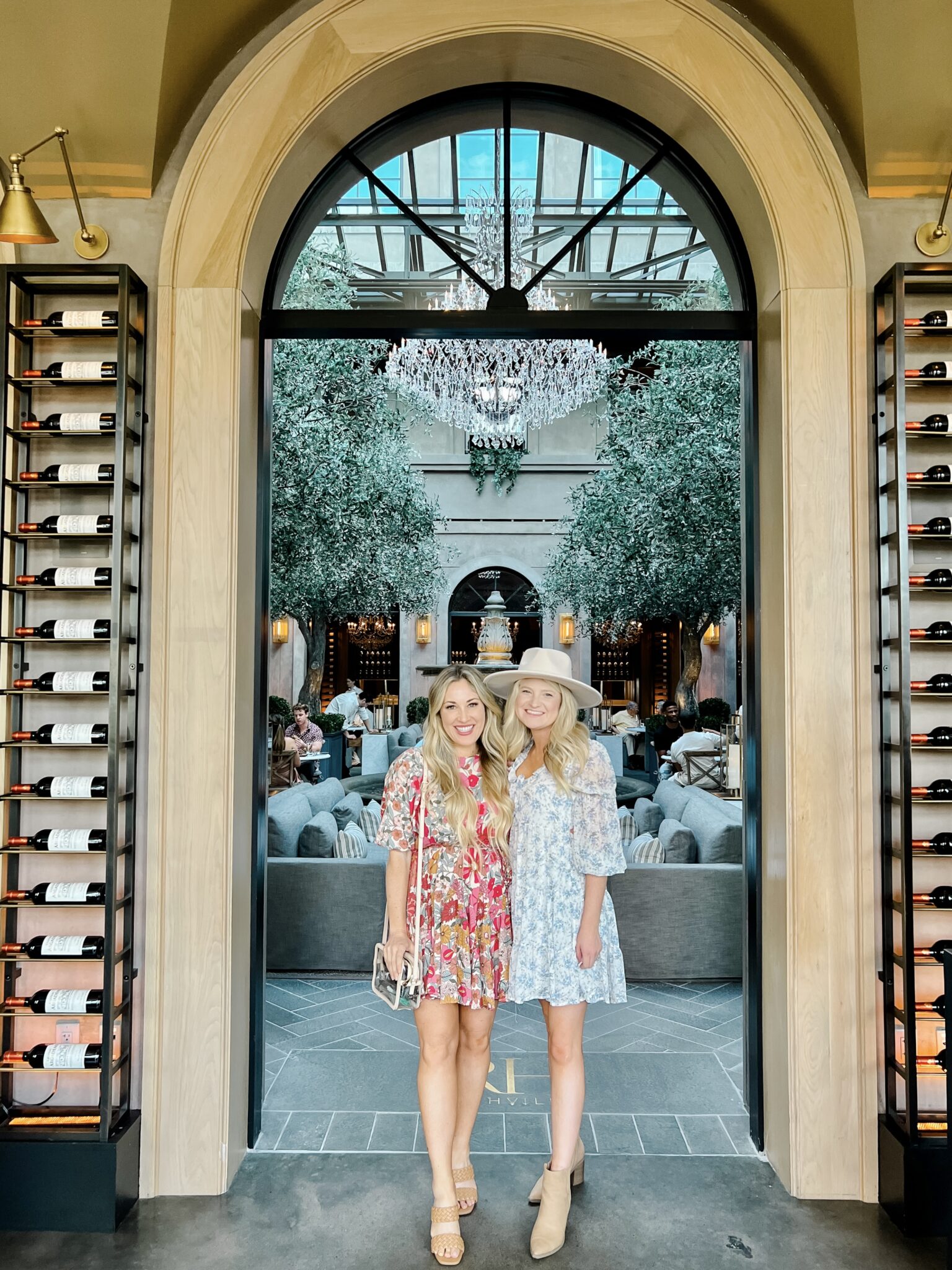 After dinner, we went to the Grand Ole Opry. It was my first time, and it didn't disappoint. To be honest, it was even better than I could have ever imagined. It was such a cool experience, and the musicians were so talented. I cannot wait to go to another show soon, and I keep checking out the lineup each week!
After the show, we drove back home. It was a quick, short trip, but it was such a fun day and experience. One of our best trips to Nashville yet! We will be back again this month and next. And next time we're in Nashville, I will definitely be packing my hat gain! Are you a fan of hats too?
HATS
Walking in Memphis in High Heels | The Fashion Canvas
~~~
The featured bloggers are I Do deClaire and Cheryl Shops because
we loved their LACE & EYELET looks from last week's linkup.
Add your link below and make sure to follow the theme for your chance to be featured on our blogs.