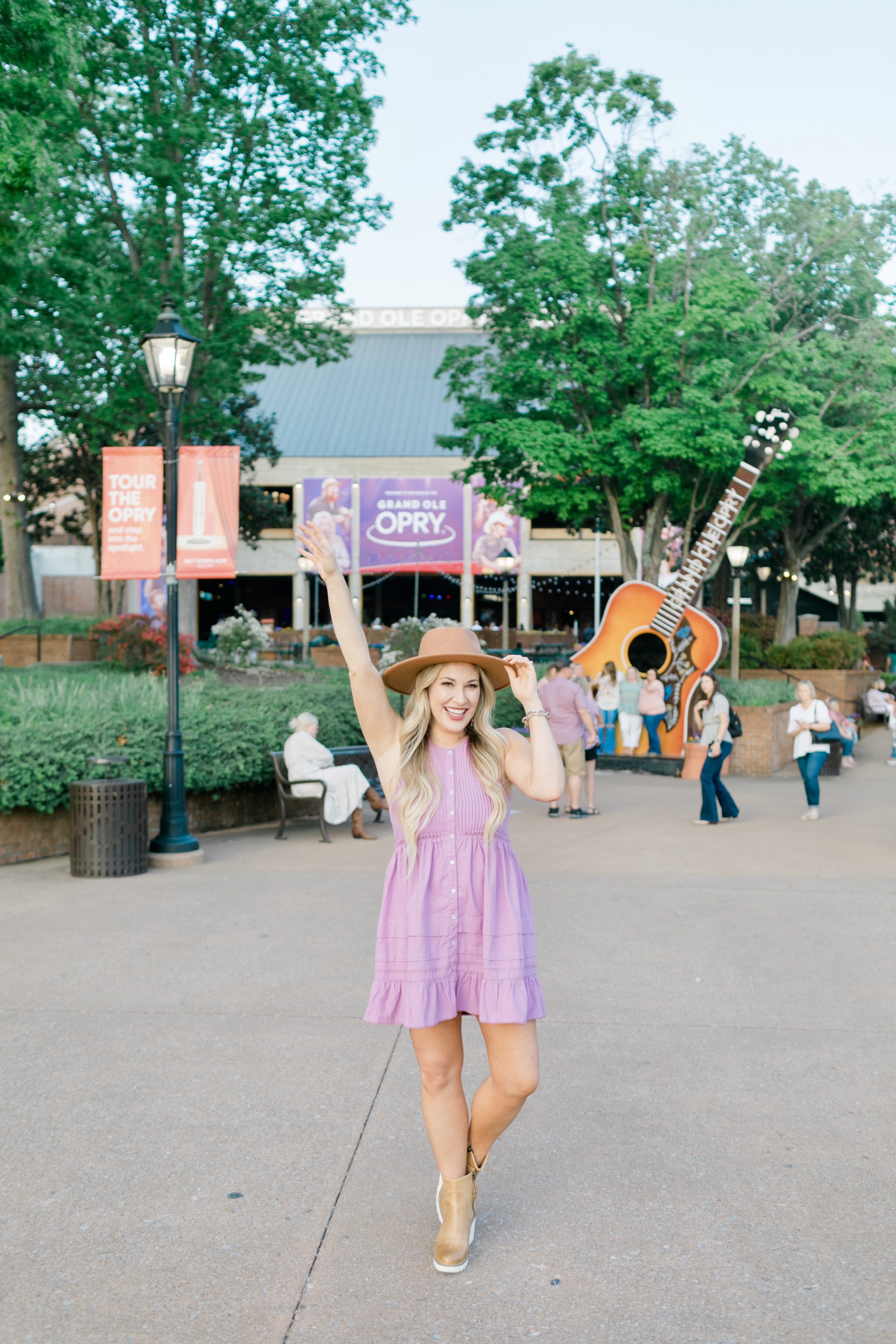 Shop My Grand Ole Opry Outfit

A couple of weeks ago, I was so excited to finally get to see my first show at the Grand Ole Opry! I'm from Tennessee, so it has long been on my list to go! We go to Nashville several times each year, but we always have the kids and hadn't gotten a chance to make it to a show yet.
About the Grand Ole Opry
If you haven't been to the Grand Ole Opry, you absolutely have to add it to your list! Since 1925, the Grand Ole Opryland has been making country music famous. They typically have multiple shows per week, and it is never rehearsed. Every show is different and unique!
Each show, they have a great mixture of talent from comedians to rising talent, superstars, and even country music legends. And they all play right there on the same stage. Not only is it a live show, but it is also recorded live and plays on their radio channel and their tv channel. But trust me, you just have to see it live!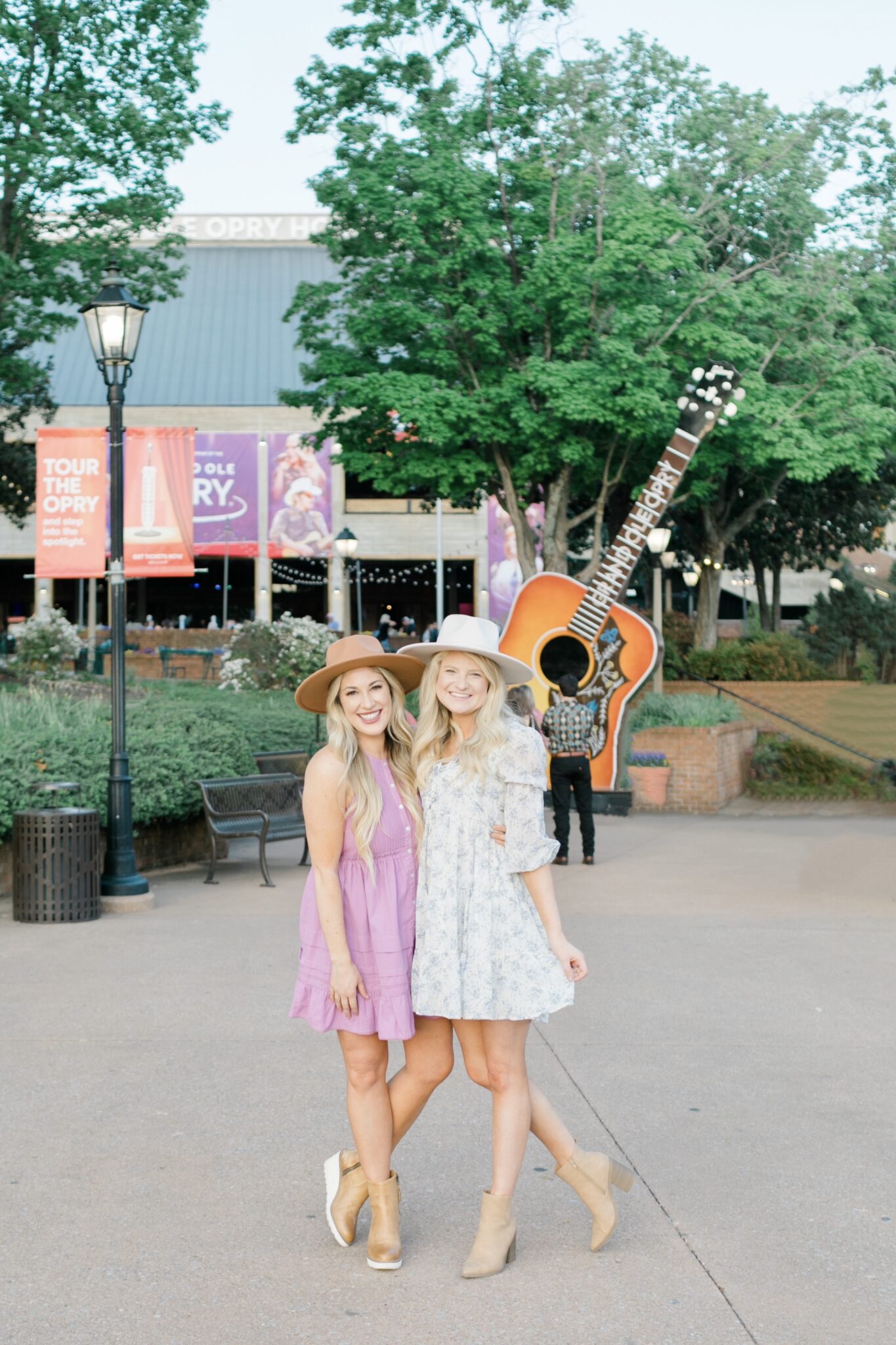 Our Experience
The night, my mom, Mary Kate, and I went, we saw Jeannie Seely, Logan Mize, John Conlee, Parmalee, Louis York, Bobby Osborne & The Rocky Top X-Press, Brian Bates, and of course Chris Janson. It was amazing, and we were all just blown away! It was so unique getting to see such a diverse group of musicians at the same show that night!
The Grand Ole Opry has drink and food vendors inside, and even a gift shop to buy merchandise. You sit in what looks like wooden pews, and the stage is just iconic. The entire place has such a fun and cool vibe!
The show ended with Chris Janson, and he absolutely killed it! He received a standing ovation, and honestly, he was one of the best, upbeat performers I have ever seen. I would hand down go to another Grand Ole Opry show. If you're making a trip to Nashville, you will definitely want to add this bucket list item onto your itinerary. You won't regret getting to listen to country music on the stage that made country music famous. It really is such an experience!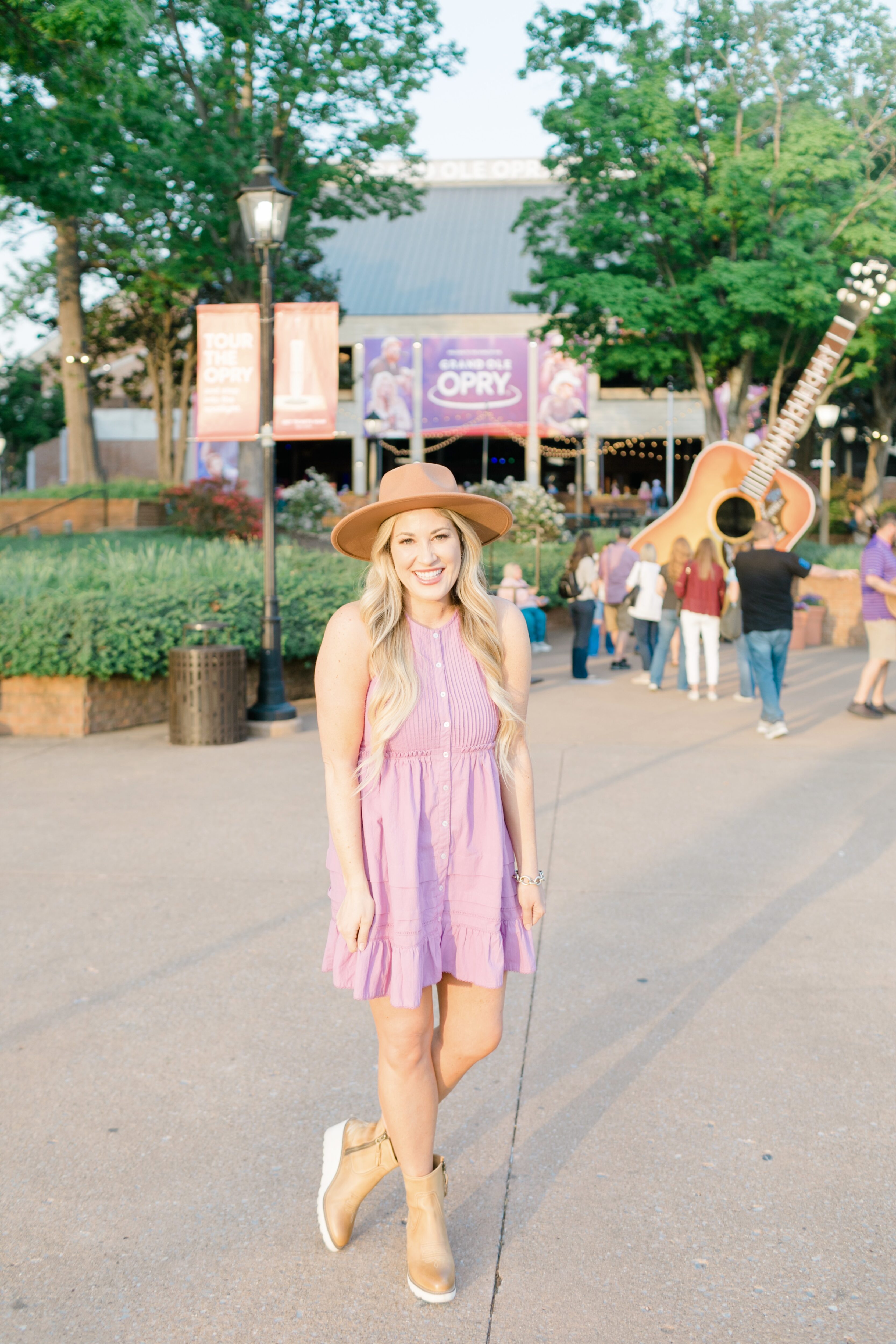 P.S. Use code opry2 to save $10 off your tickets and receive a free limited-run Opry poster! Have you been to the Grand Ole Opry? Is it on your list?