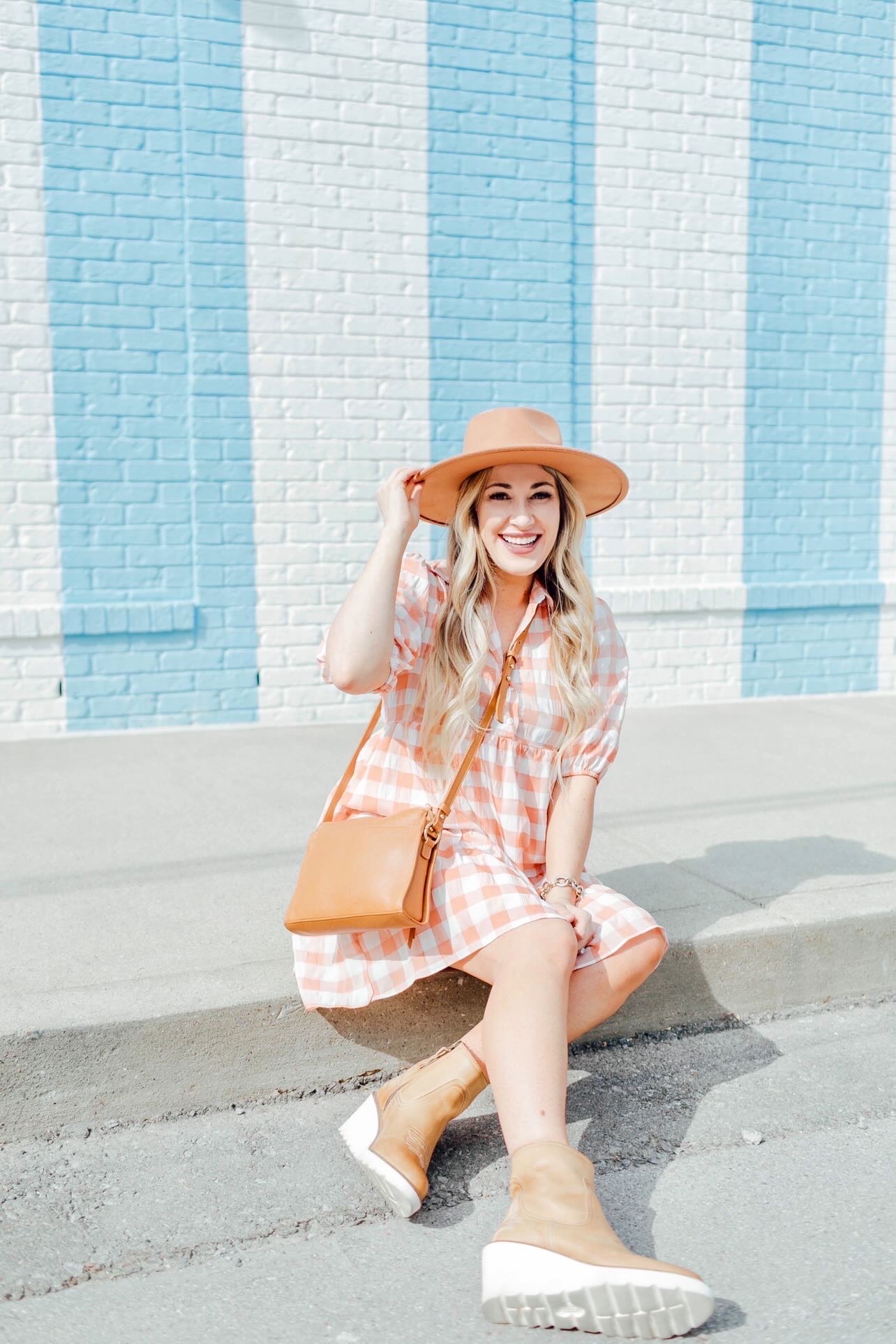 Shop the Look Here

You probably remember seeing my new cowboy hat recently when I shared What to Wear to a Country Concert. You've also probably been hearing a lot about hat bars lately, and for good reason! While in Nashville a few weeks ago, Mary Kate and I got to design our own custom hats from Whiskey Roots in Nashville, Tennessee. Let me tell you, it was such a COOL experience!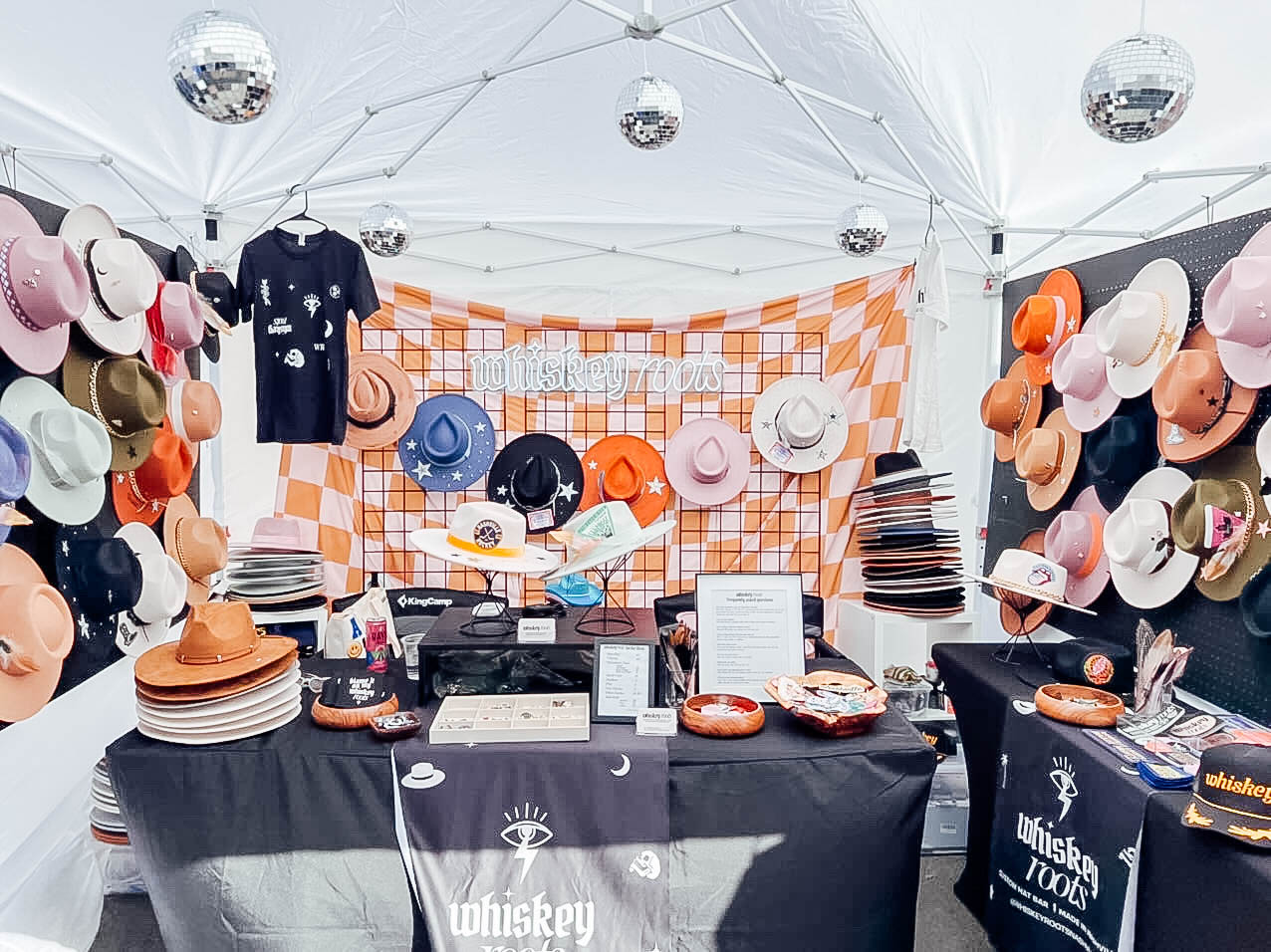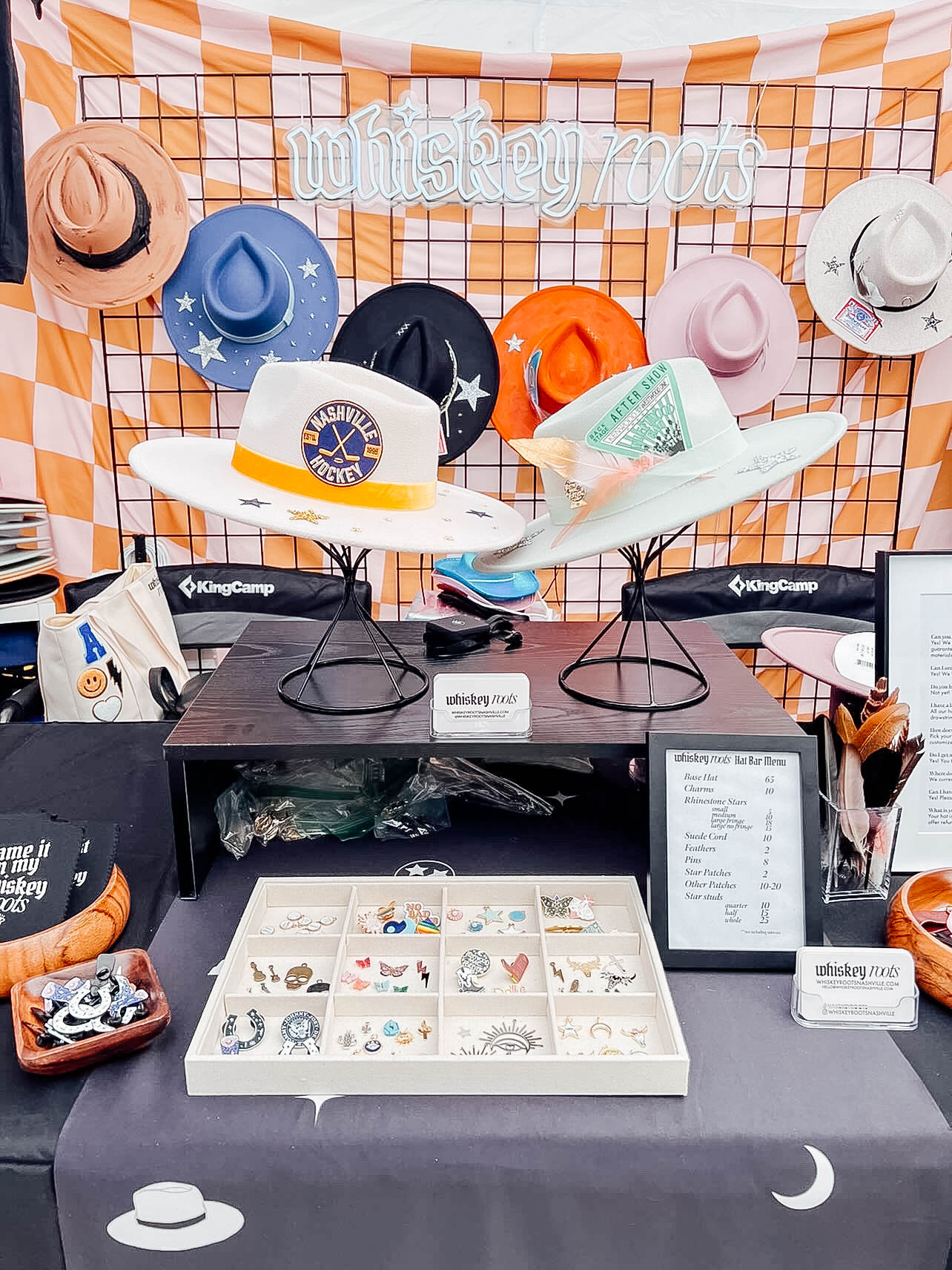 The Cowboy Hat Craze
Whether you're from Tennessee or not, cowboy hats are not only a huge part of our who we are, but it's also the perfect fashion statement! Whiskey Roots is a pop-up hat bar where you can design your own custom hat from their website, at one of their pop-up events, or you could even book their pop-up hat bar at your own little event or party!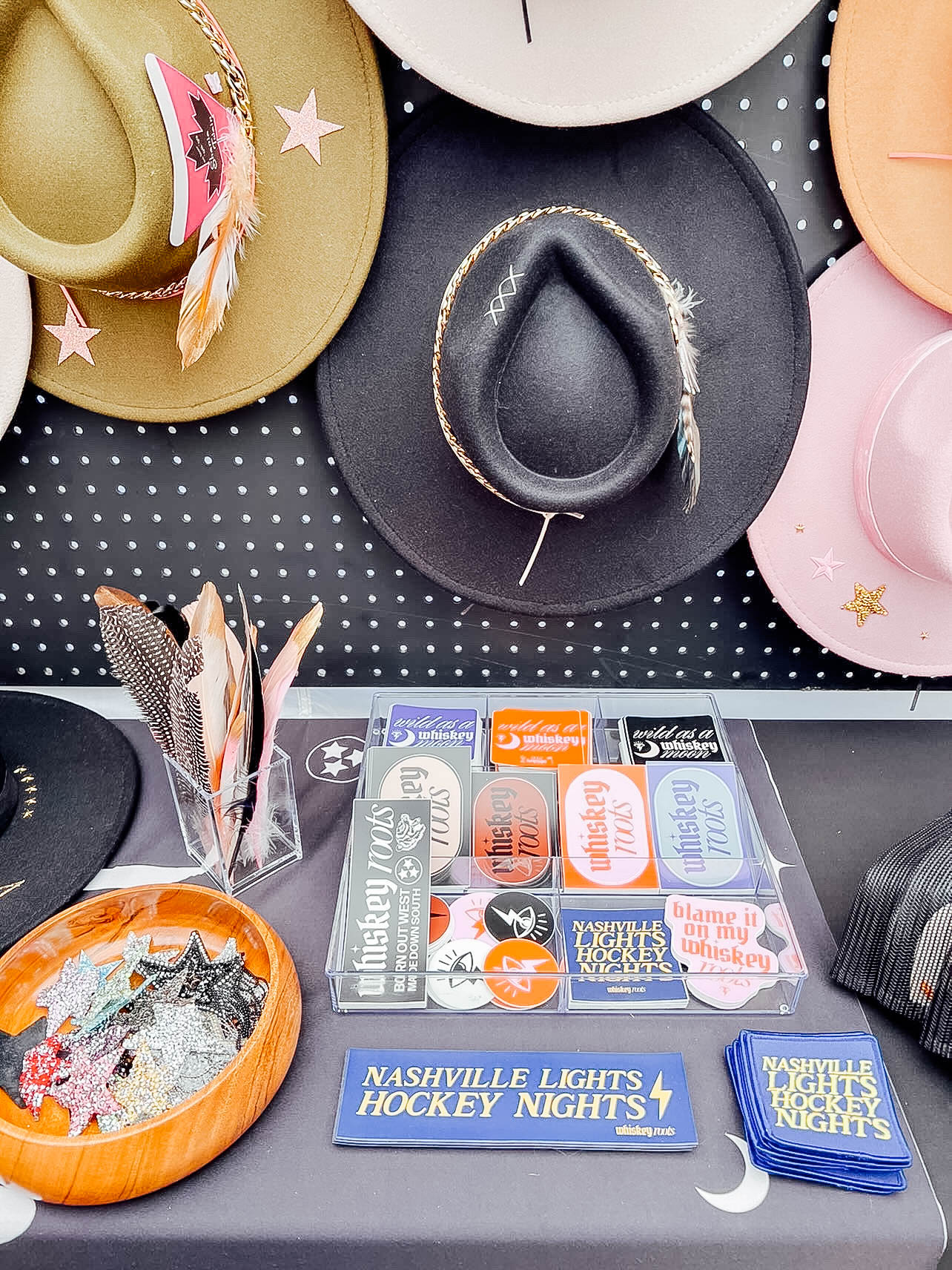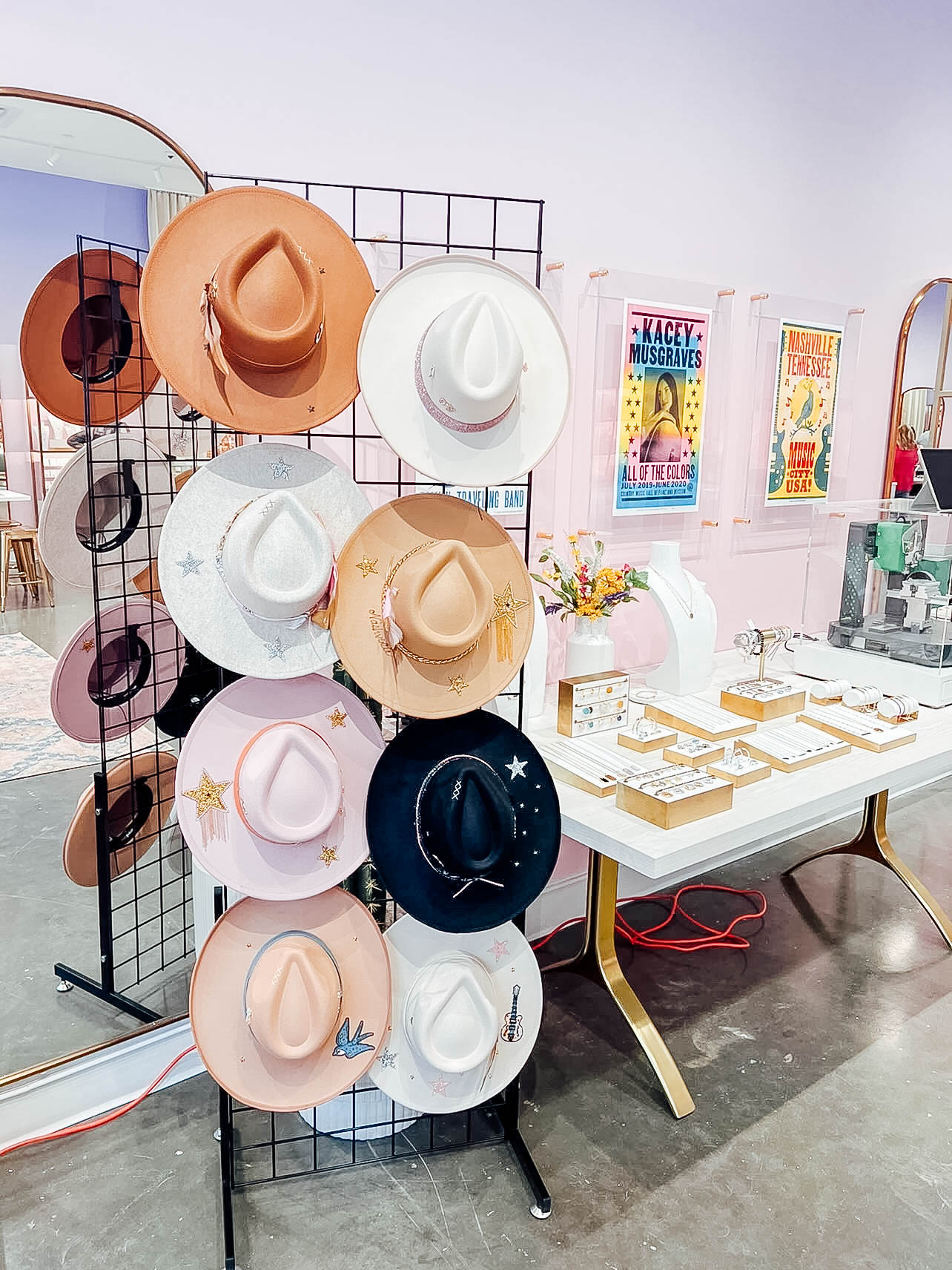 They have so many different styles and colors of hats, and not just cowboy hats either! They even carry kids' hats too! Pick your style, color and design and then the fun begins! I picked a pretty brown hat that already had a double belt on it. I thought their belted hat was super cool and would add a fun and unique touch to it.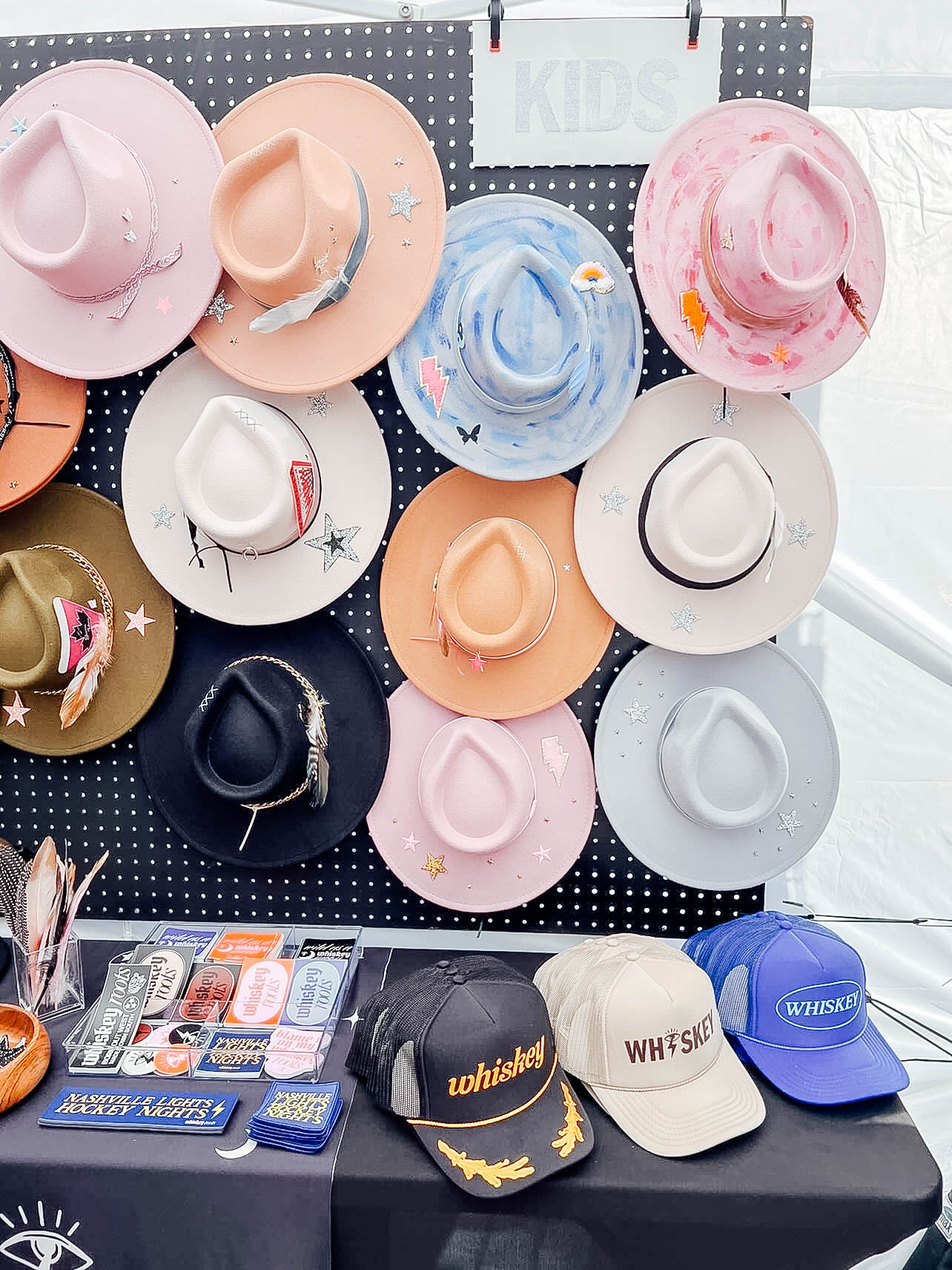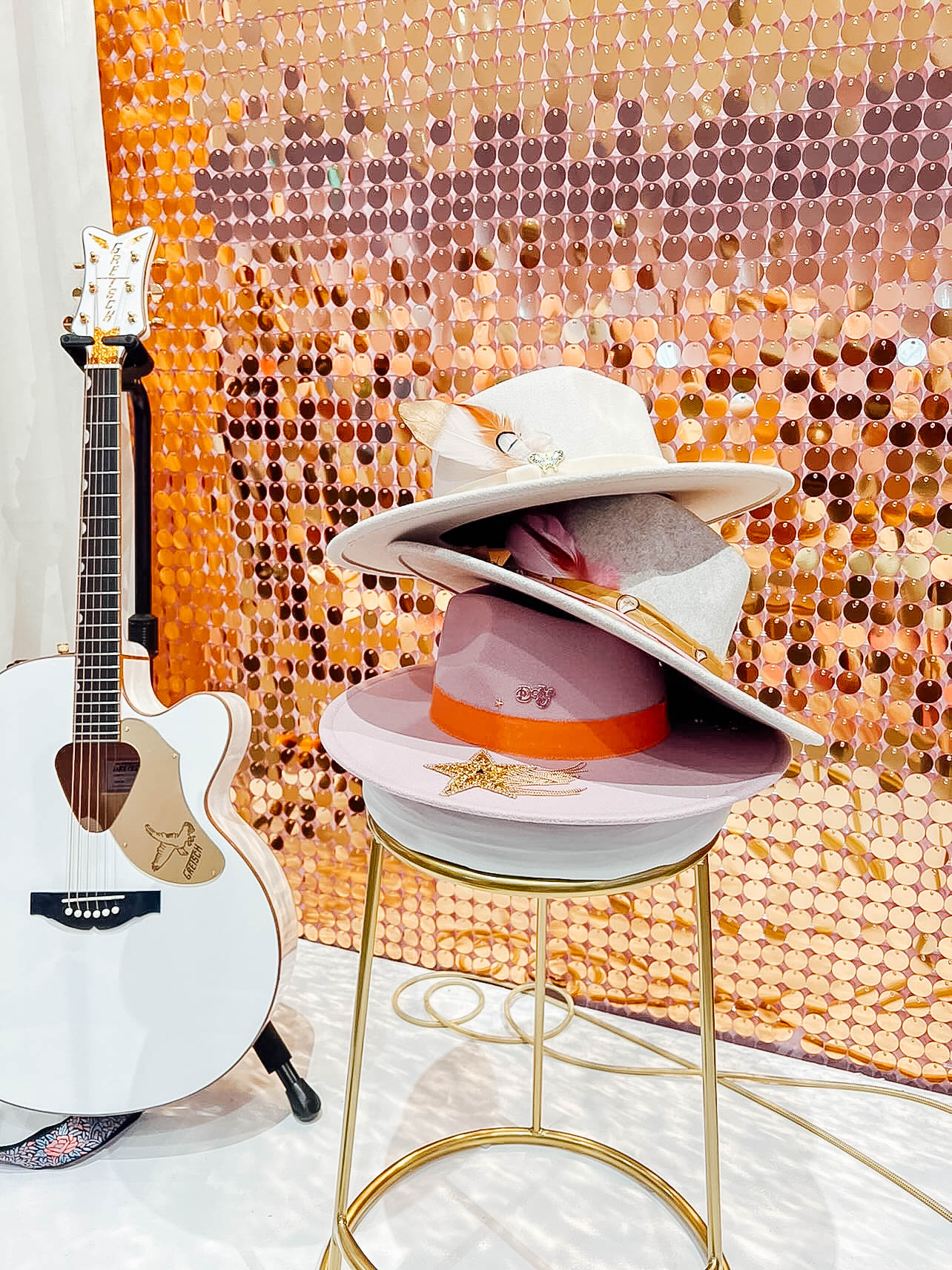 Then, I went to personalizing. First I decided to do a little stitching in white on top, then I hand-picked the perfect feather to add to it. I then added 1 cute little gold start on the side and finished it off with "Tennessee" in cursive. I really wanted my hat to be a great neutral one that I could wear with most anything, but of course I wanted it to have some fun, special touches that were "me."
The Final Result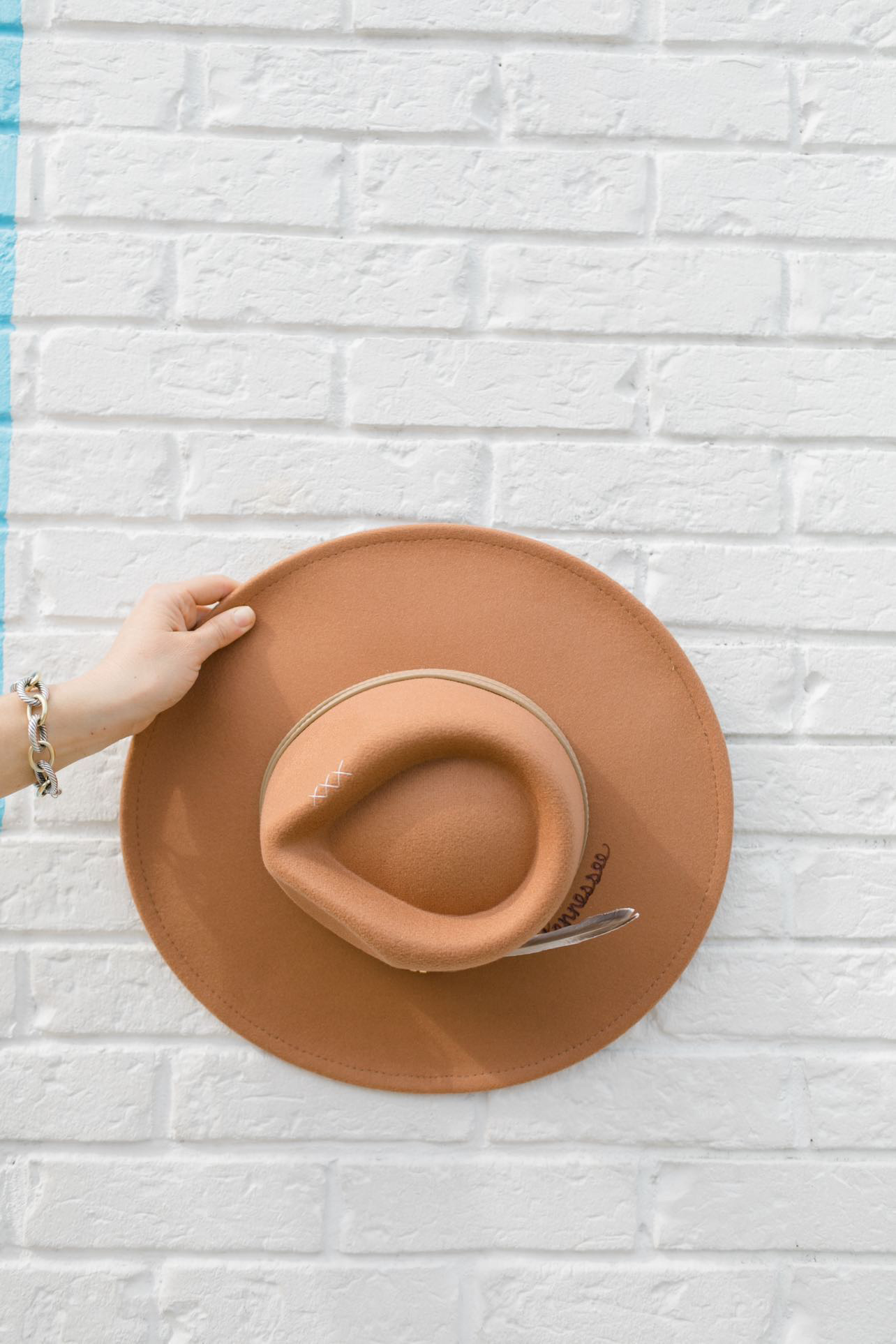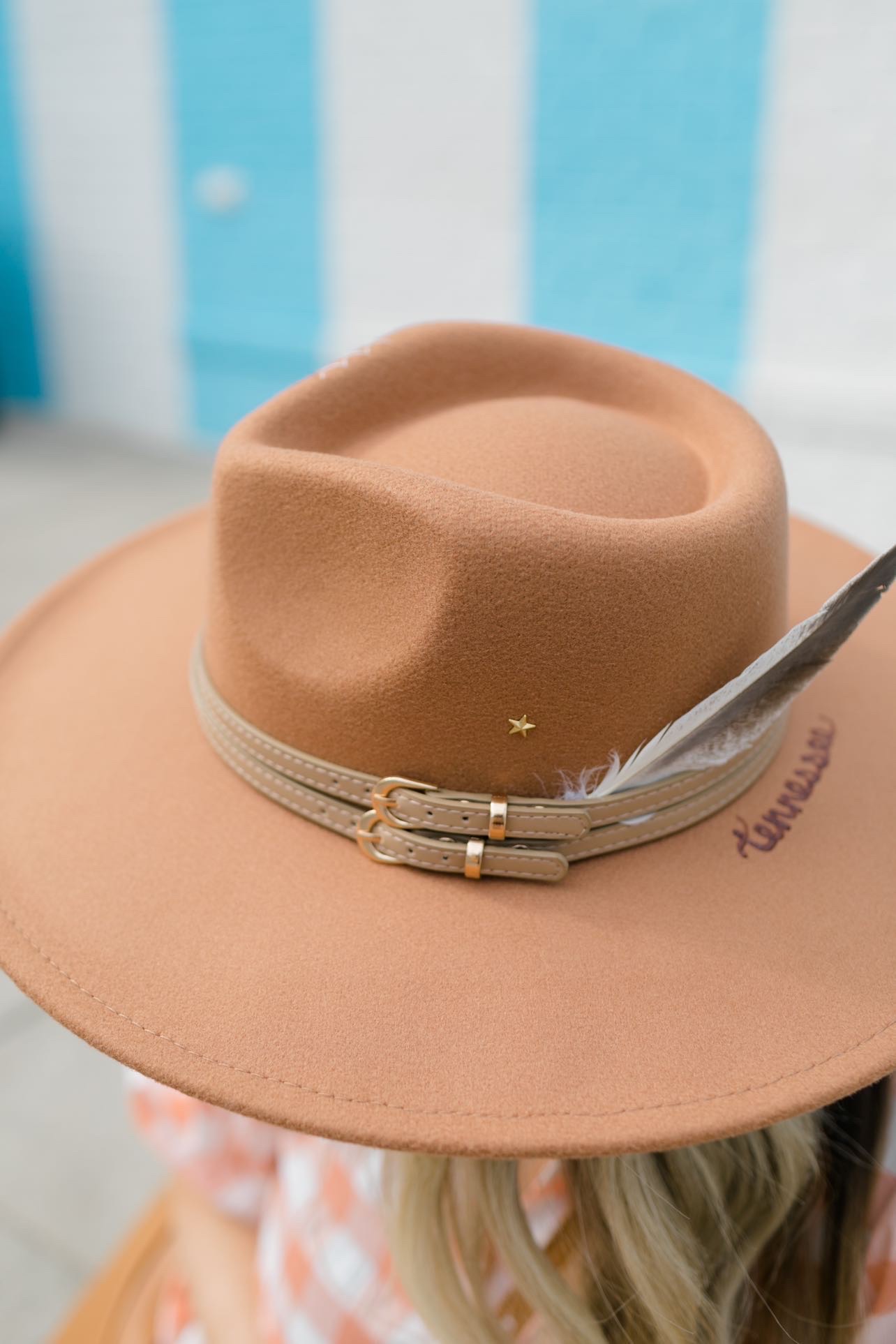 I think the hat turned out perfectly! I have been wearing it nonstop! And with all the country music concerts we've been going to lately, it's been perfect! Throw it on with a cute dress and some boots, and you're ready to go! If you are looking for a custom made hat, you will want to check out Whiskey Roots. They have a great selection, are super talented, and have great customer service and a quick turnaround. Do you like cowboy hats? Have you been to a hat bar before?