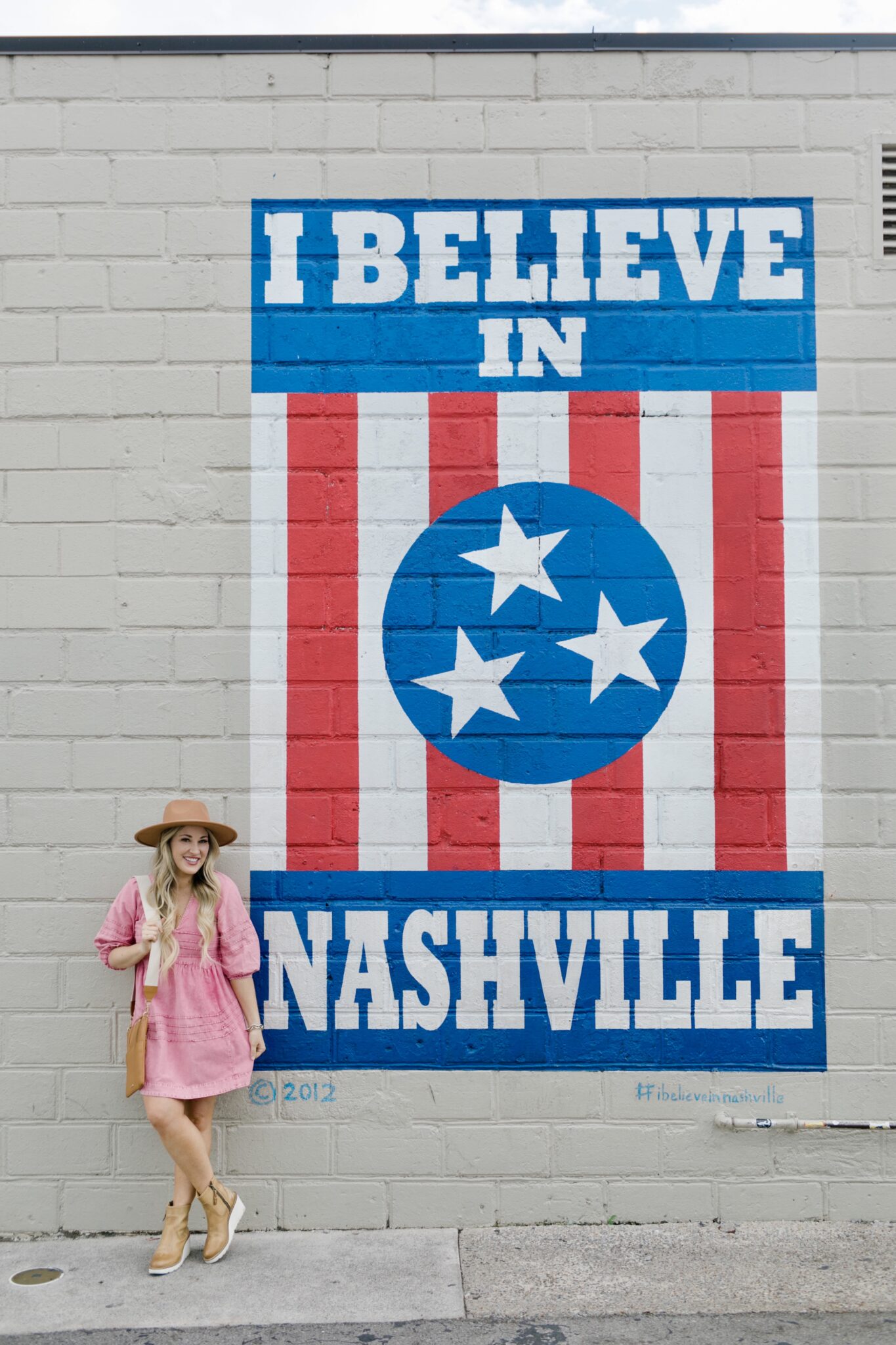 Shop My Country Music Concert Look

We have been to several good concerts lately – Chris Stapleton, Ben Nichols, Travis Tritt, Chris Janson and Whiskey Myers. And I plan on many more good ones in our future too. It has been so much fun seeing live music again. And I've loved getting to dress up for the concerts too. And that leads me to what exactly should you wear to a country music concert??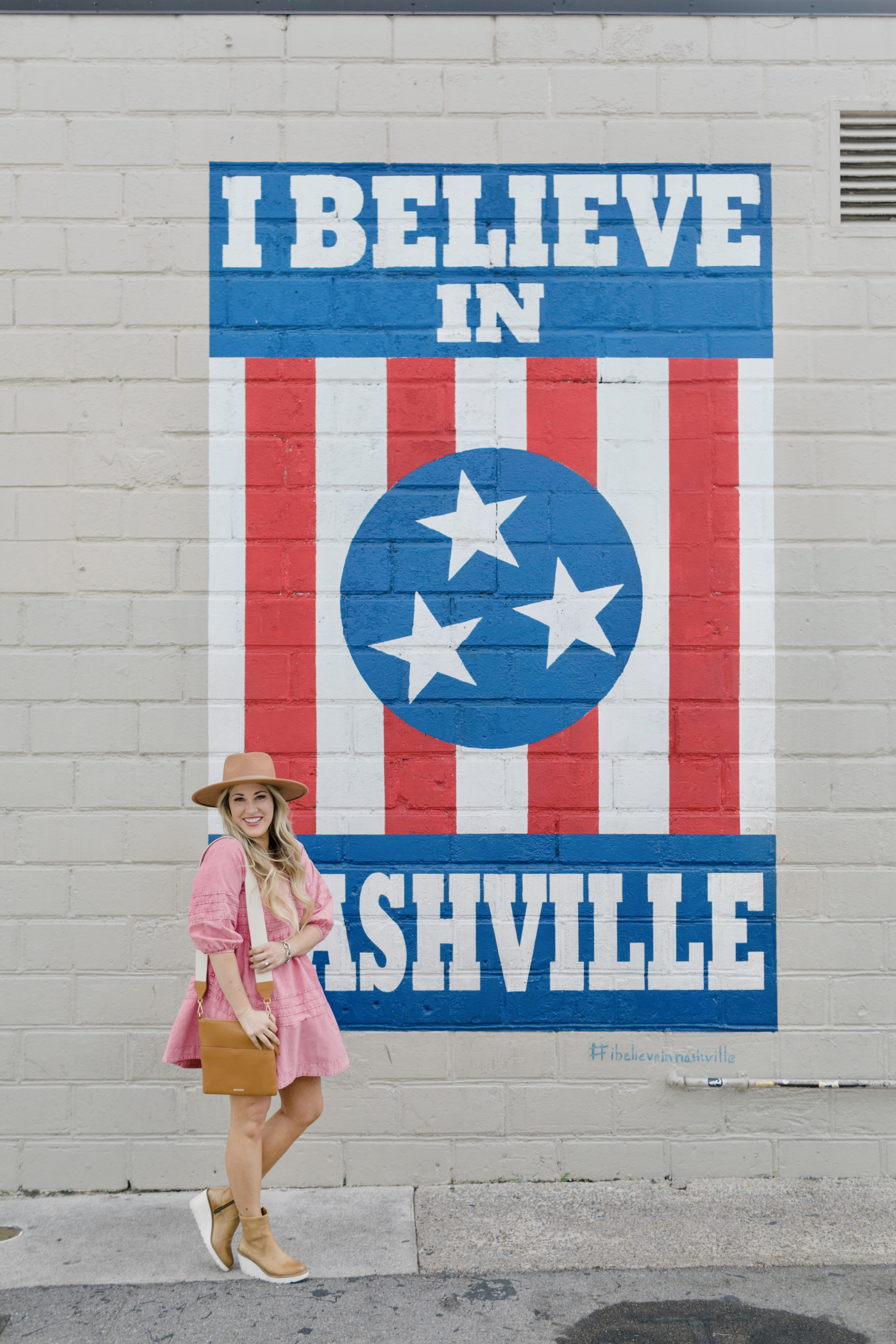 How to Pick the Perfect Outfit
That depends on the season, the location, and your taste, but during the spring, I LOVE wearing a pretty sundress, romper, or a little denim dress. The denim dress I'm wearing today is sold out, but I linked several similar ones. And of course, I just have to pair them with some cowboy boots and a hat. These are some of my favorite cowboy boots because 1.) They are comfortable! That is so important for country concerts – you'll have a lot of time on your feet. 2.) They are the perfect shade of brown. meaning that they will go with anything! 3.) I love their ankle height of them. 4.) They are so fun and unique with the wedge!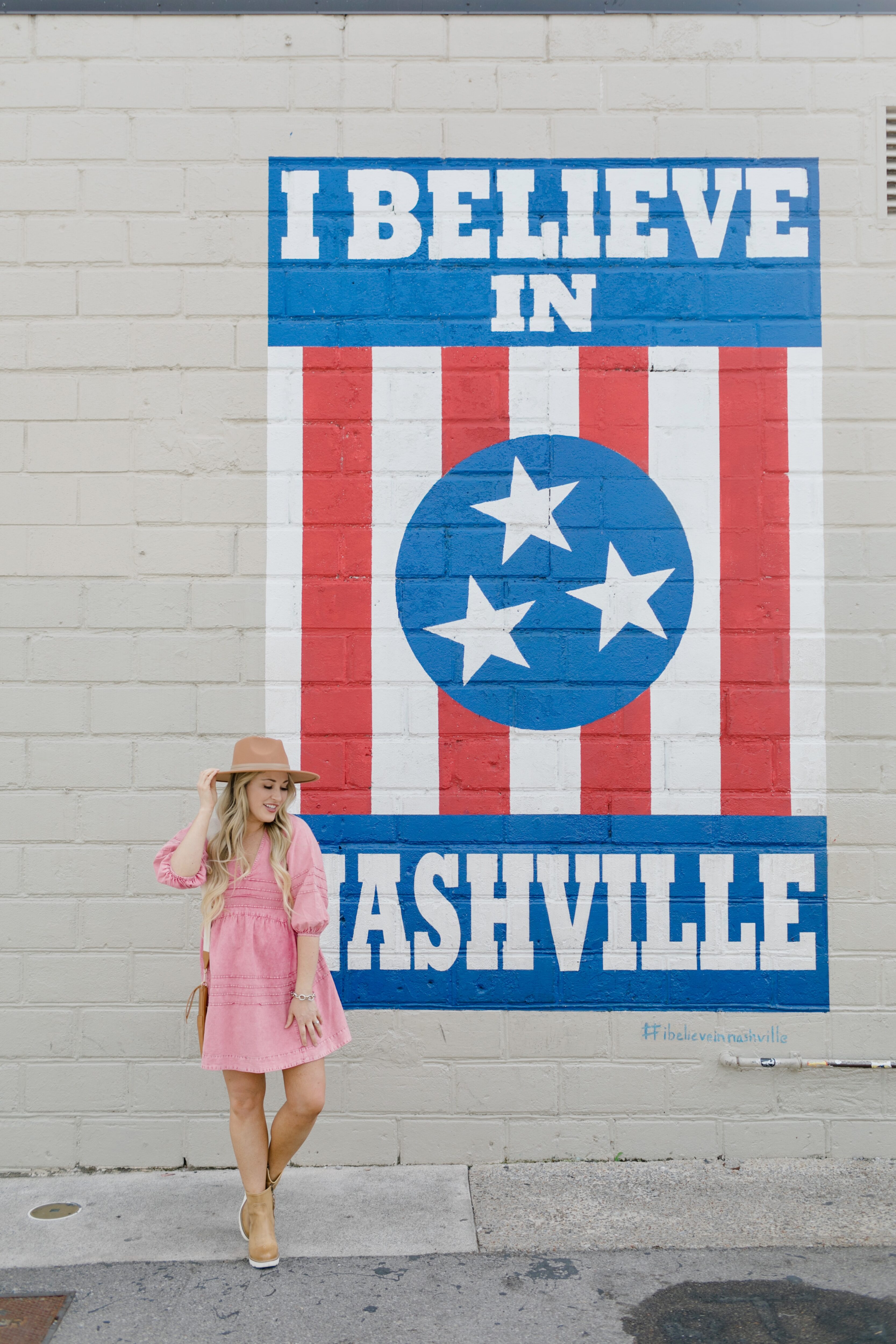 The Country Music Concert Essential: Cowboy Hat
I completed my look for my last concert with my custom-made hat from Whiskey Roots in Nashville. They are a pop-up hat bar that makes so many cool and fun hats. You can pick from different ribbons, feathers, jewels, and even wording to add to the hat. It was such a fun and cool experience!
Together, I think this all makes a great look to enjoy your favorite country music concert! There are so many ways to style all of these in different ways, so you have the freedom to get creative! Boots go well with dresses, shorts, jeans, and skirts – and a good cowboy hat can take any outfit to an elevated level. What do you wear to a concert?