Shop the Kentucky Derby Look

It's that time! This Saturday marks the 148th Kentucky Derby. I have never been, but it is on my bucket list to go one day with Matt! The horses, the racing…the fashion!
I am attending a Kentucky Derby party in Mississippi this weekend though and cannot wait! It has been so fun doing a little shopping to find a perfect derby look. Whether you're headed to the derby this year or a derby party, I'm sharing my best tips below to help y'all ladies find the perfect outfit to wear.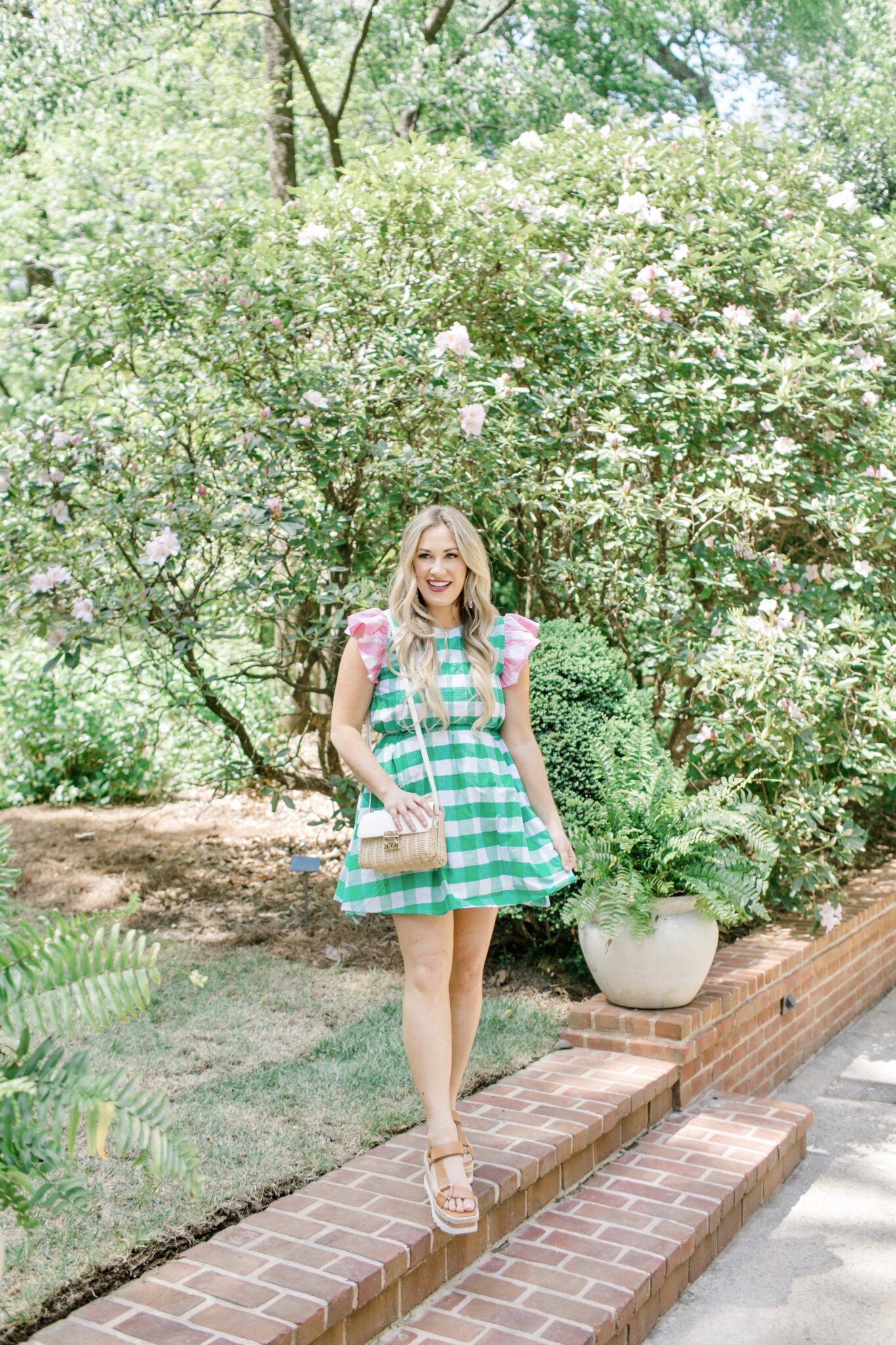 What to Wear to a Kentuckty Derby Party
1.) Bright colors and prints for spring. Think Florals, pastels, brights, any and all things color, girly, Southern and spring. I knew this green and pink gingham dress would just be perfect!
2.) Knee-length styles are most common. But…we are starting to see more and more changes to this. Jumpsuits, rompers, even shorter styles or longer maxi styles. Wear what feels most like you. = )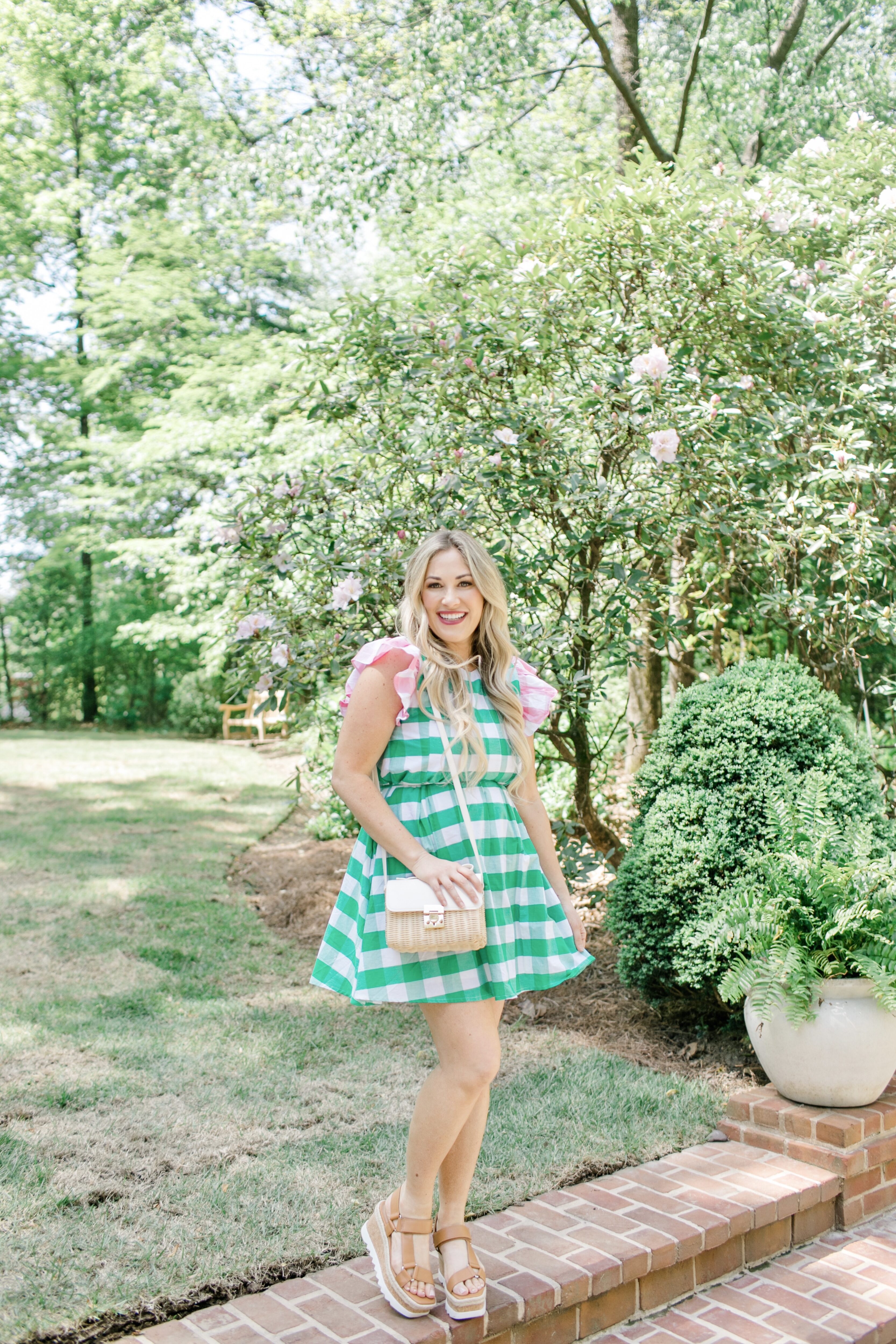 3.) A bold hat or fascinator is the focal point. This should be what all the attention is on! Think bold and fun, but find one that fits your personality. I decided to go with this pretty pink fascinator, and I love how fun it is! I have a western-inspired one that I also love shown here!
4.) Comfortable heels or sandals (pack flats too!). I picked some chunky wedge sandals because they are great to give me some height, but they are quite comfortable too! I am also packing some flat sandals in my bag just in case!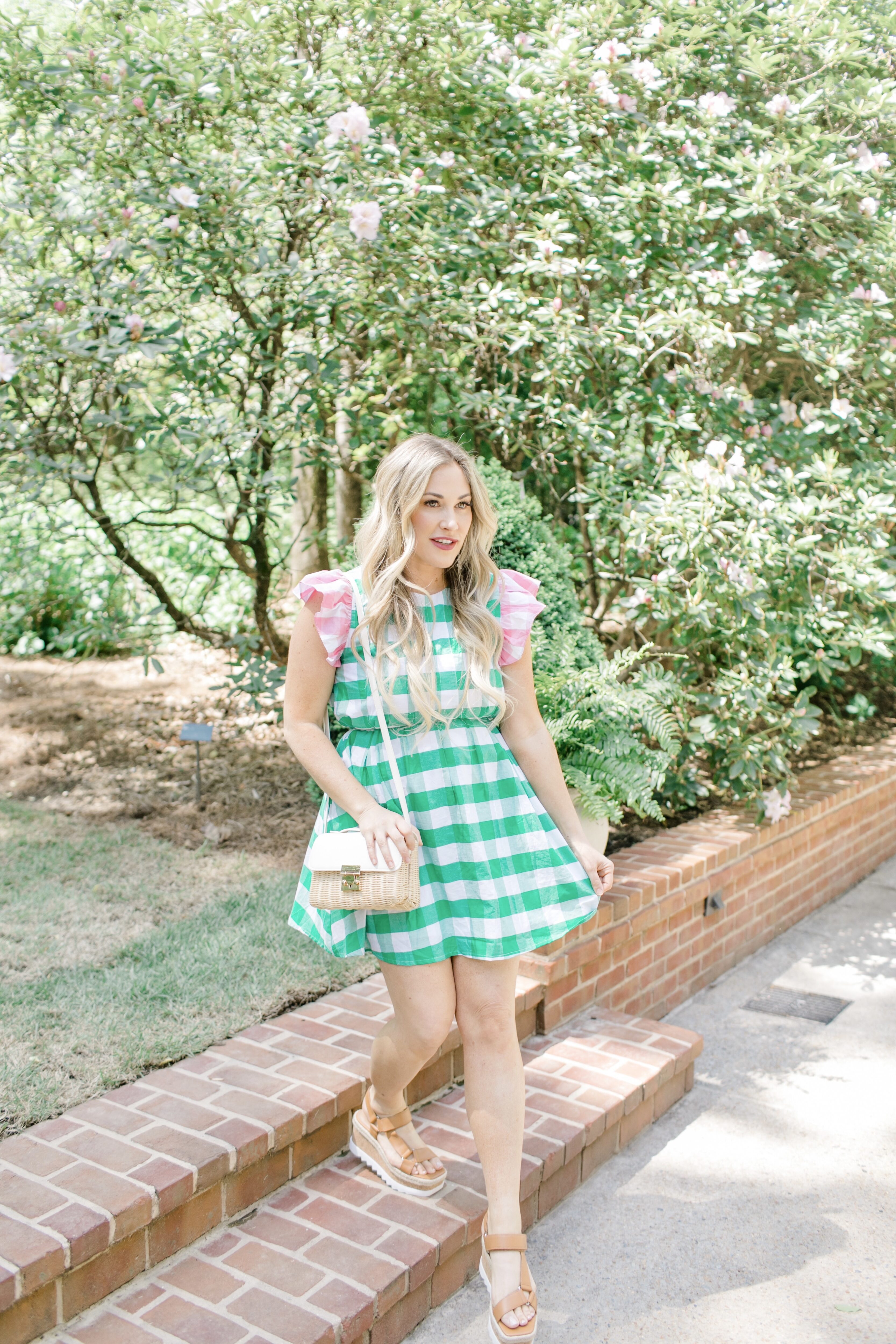 5.) Keep it simple with accessories. Let your hat do the talking, but some classic pearls are always a great touch. A cute, girly bag is perfect, but make sure it is big enough to hold some sunglasses or a change of flats if you need them. = )
Have you ever been to the Kentucky Derby? Are you attending any derby parties? What are you wearing?