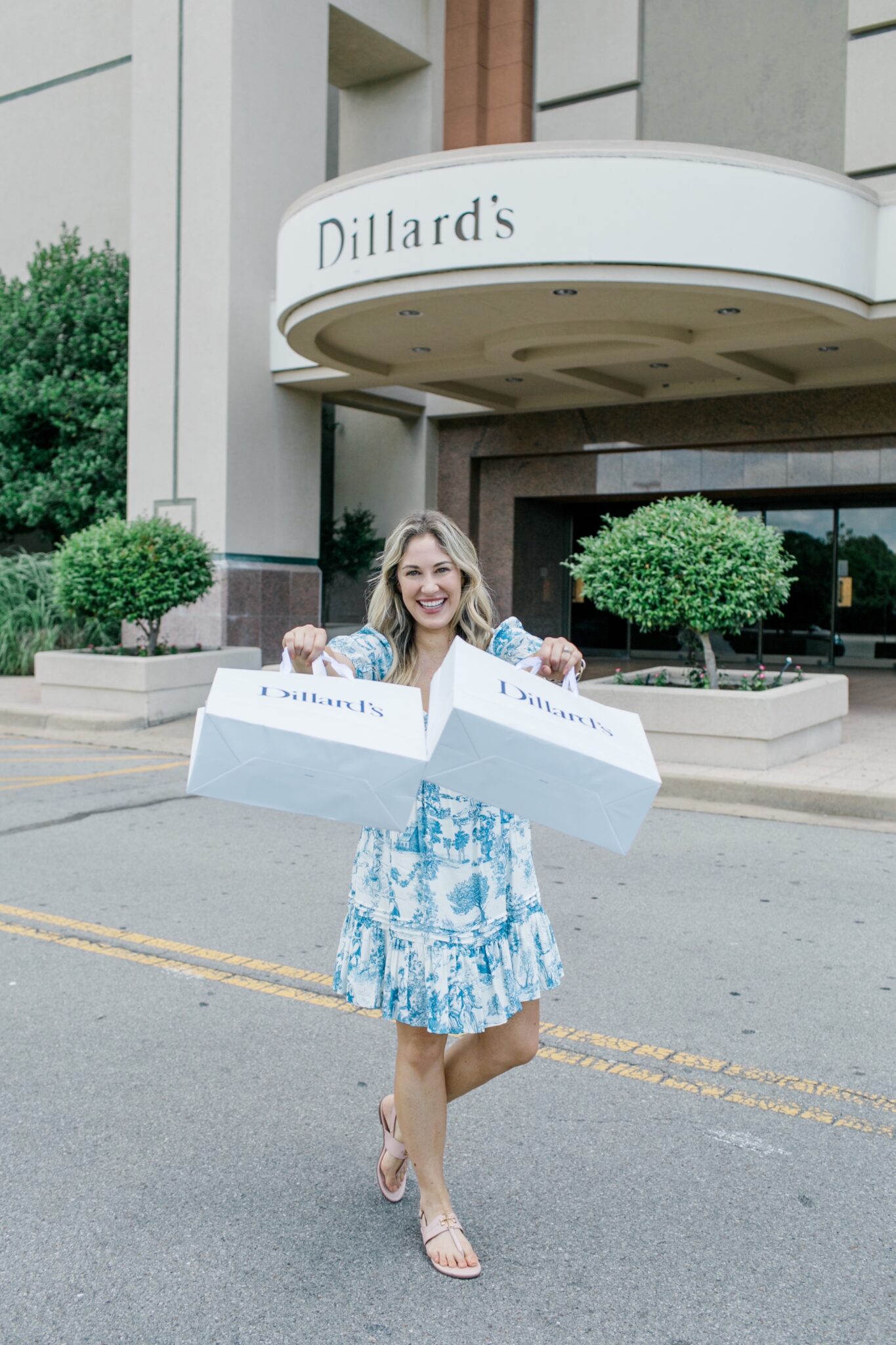 Shop One of My Favorite Summer Dresses

There is nothing like this season to make you want to do a little shopping for some new summer dresses, right?? The warmer temps always have me loving dresses! They are lightweight, flowy and just one simple piece to throw on and go!
Dillard's is always one of my main go-to's for dresses. No matter what price point you're looking for, you can always easily find something! From eyelet to neon to florals, they have so many good dresses this season! I have been searching for a pretty dress to wear to dinner with Matt for his birthday, and I had the hardest time narrowing it down to just one!
I picked out this adorable toile print dress. It has a sweetheart neckline and a flowy bottom and elastic sleeves. I'm wearing it with sandals, but it super cute with wedges or even dressier heels for a night out.
Summer means festivals, fairs, beach trips, parks and everything in between. It's the perfect time to expand your dress collection so you have a summery, colorful, fun new dress to wear for whatever event may come up. Which is your favorite dress for summer??