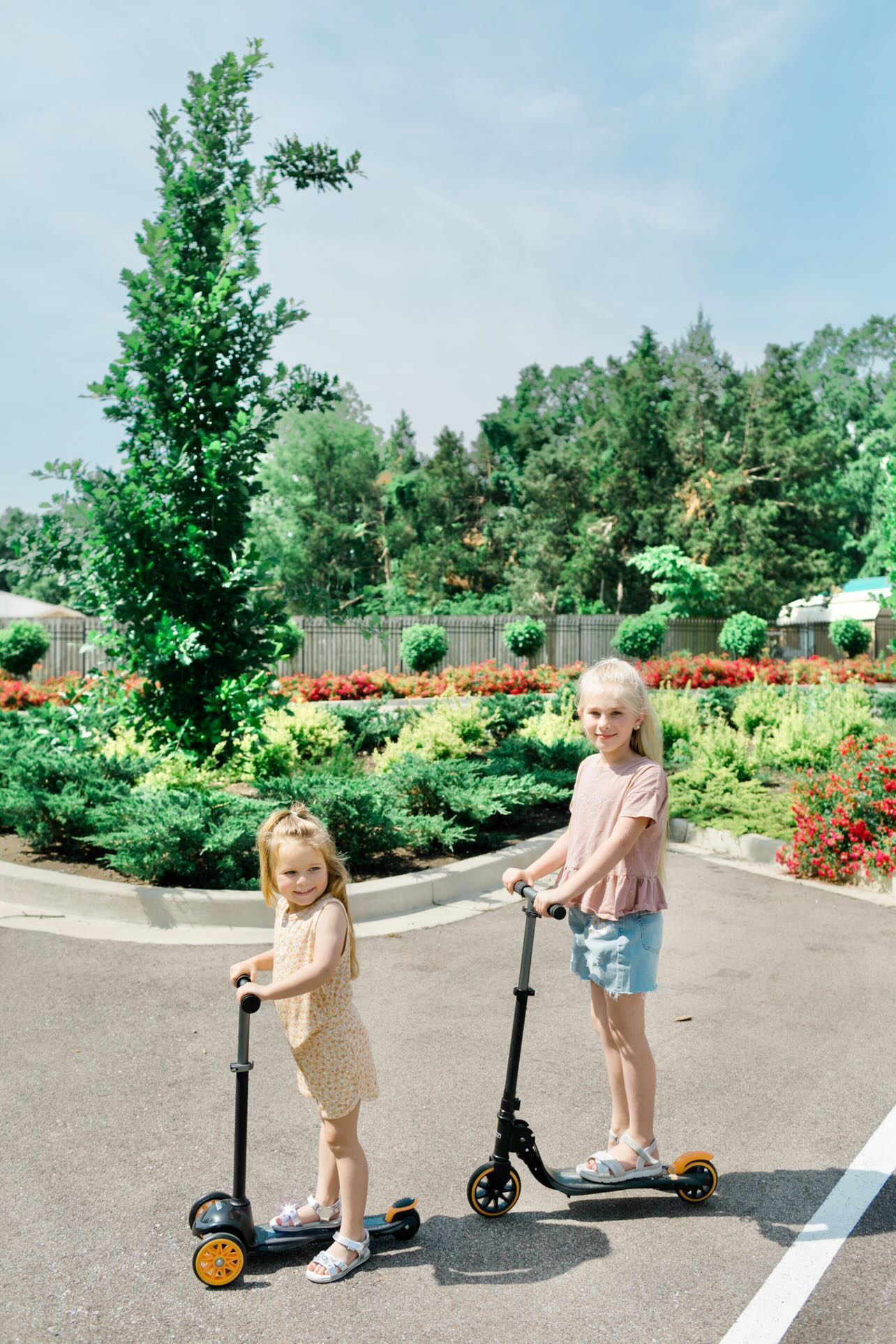 Shop Kids Scooters

If your kids are anything like ours, they love scooters! I'm not even just talking about the girls. Even the baby tries to take the girls' scooters and ride them lol! The trick can be picking out the best of the best when it comes to kids' scooters and making sure they are age-appropriate for your kids. Nobody wants to spend a bunch of money just for it to be wasted on toys that won't even be used.
I did a lot of research when getting Leighton a scooter for the first time. I wanted one that was sturdy, well made and was safe. I also really wanted one that she could grow into and use for several years instead of it breaking and only lasting for a short period of time.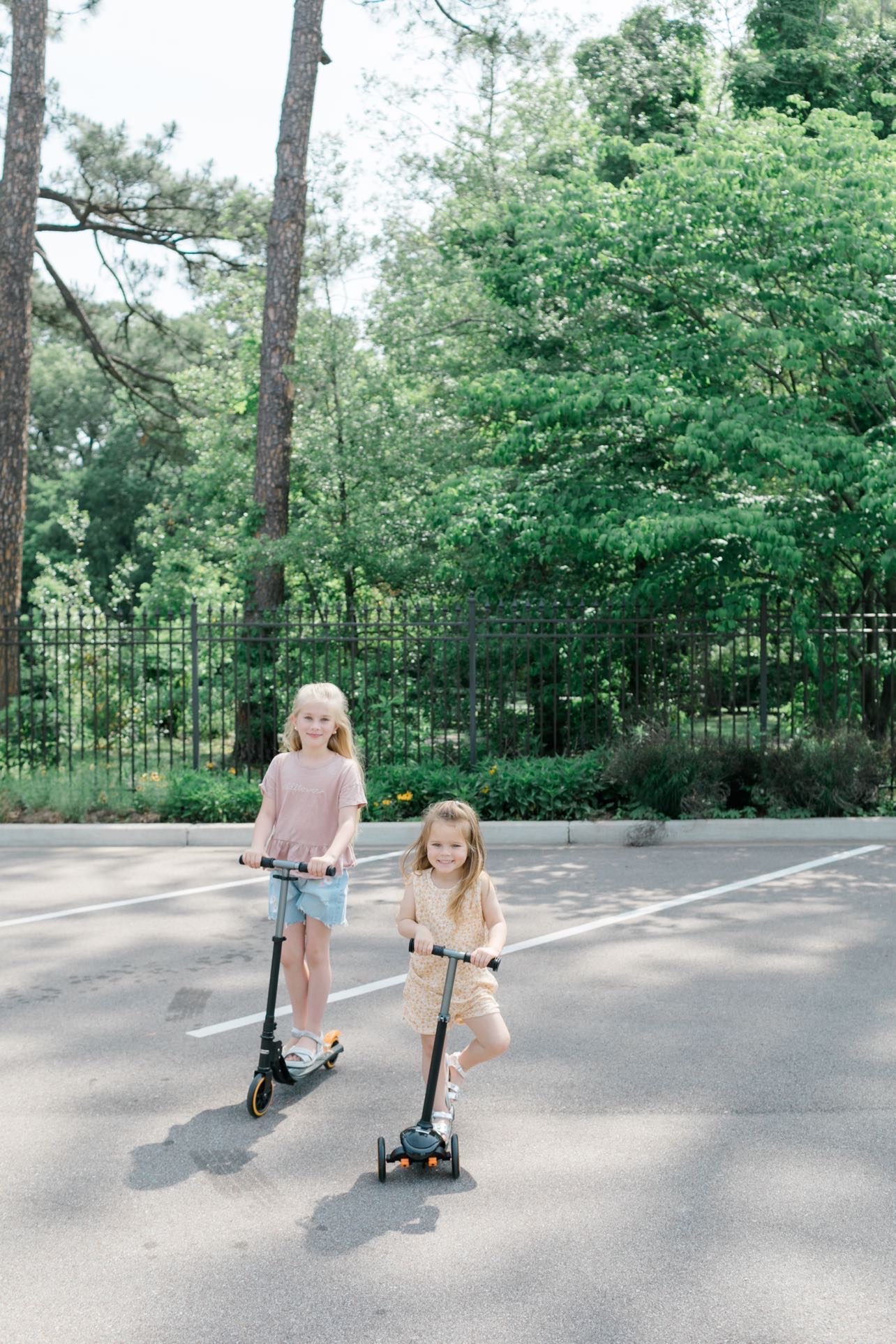 The first scooter I ever bought Leighton was this one. It converts to 4 different scooter styles, so as she got older, she could still easily use it. She absolutely loved it! And when she finally did outgrow it, we gave it to Amelia. It was perfect. Now the girls have retired to a scooter that is more age-appropriate for them being older, and the baby is ready for his own convertible scooter too.
Below, I am sharing 7 of my absolute favorite scooters for kids. I've also listed the ages that each scooter is best for. We have owned all of these over the years and love them! I 100% recommend spending a little more money for a well-made scooter than getting one that will break in no time. Are your kid's scooter fans? What is your favorite one?
Age 1+ – Globber 4-in-1 Convertible Scooter
Age 2+ – Micro Kickboard Mini Deluxe Scooter
Age 3+ – Barnwood Bikes Scooter
Age 6+ – McLaren MCS02 Scooter
Age 9+ – McLaren MCS03 Scooter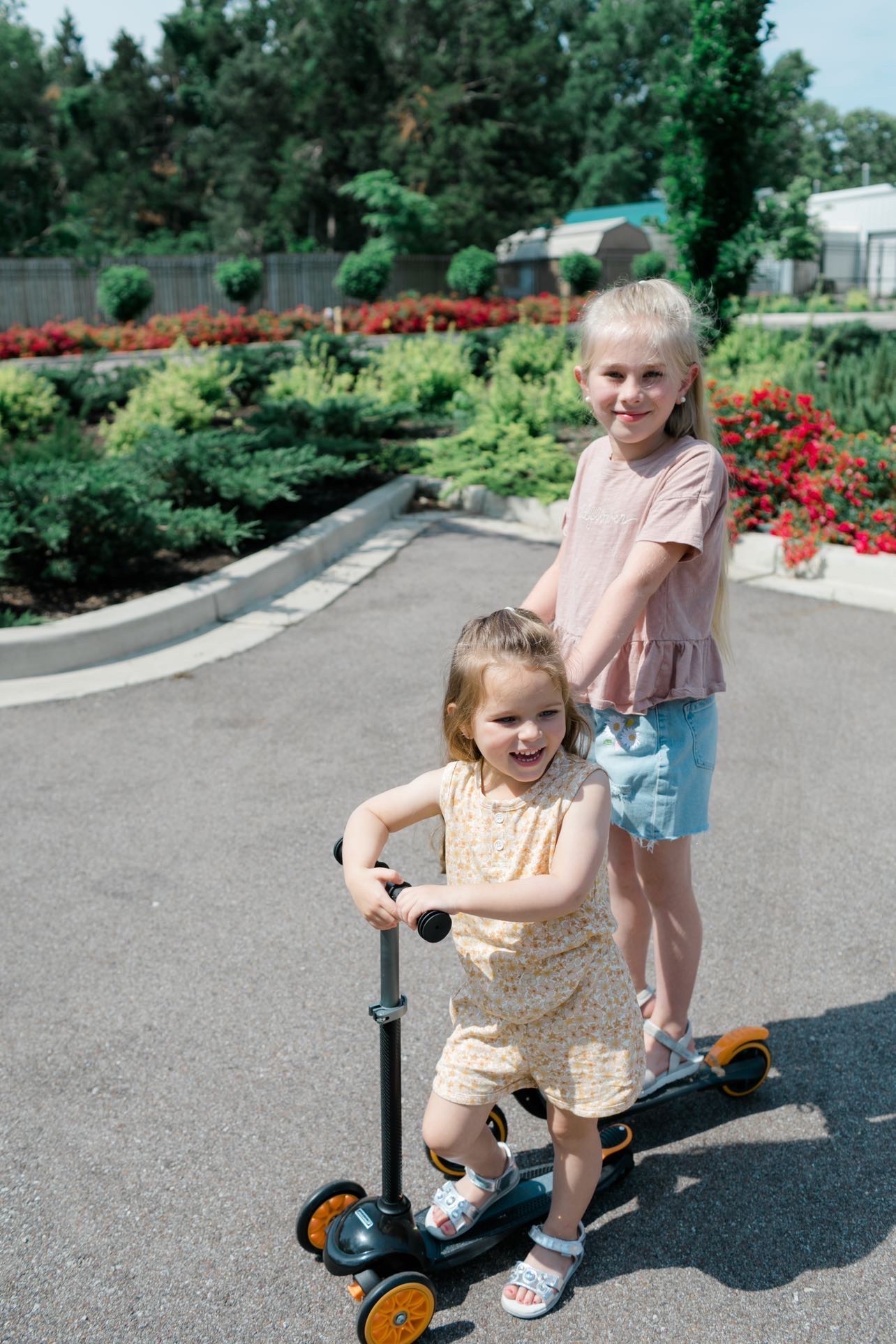 For more outdoor ideas with your kids, here is my bucket list for summer!