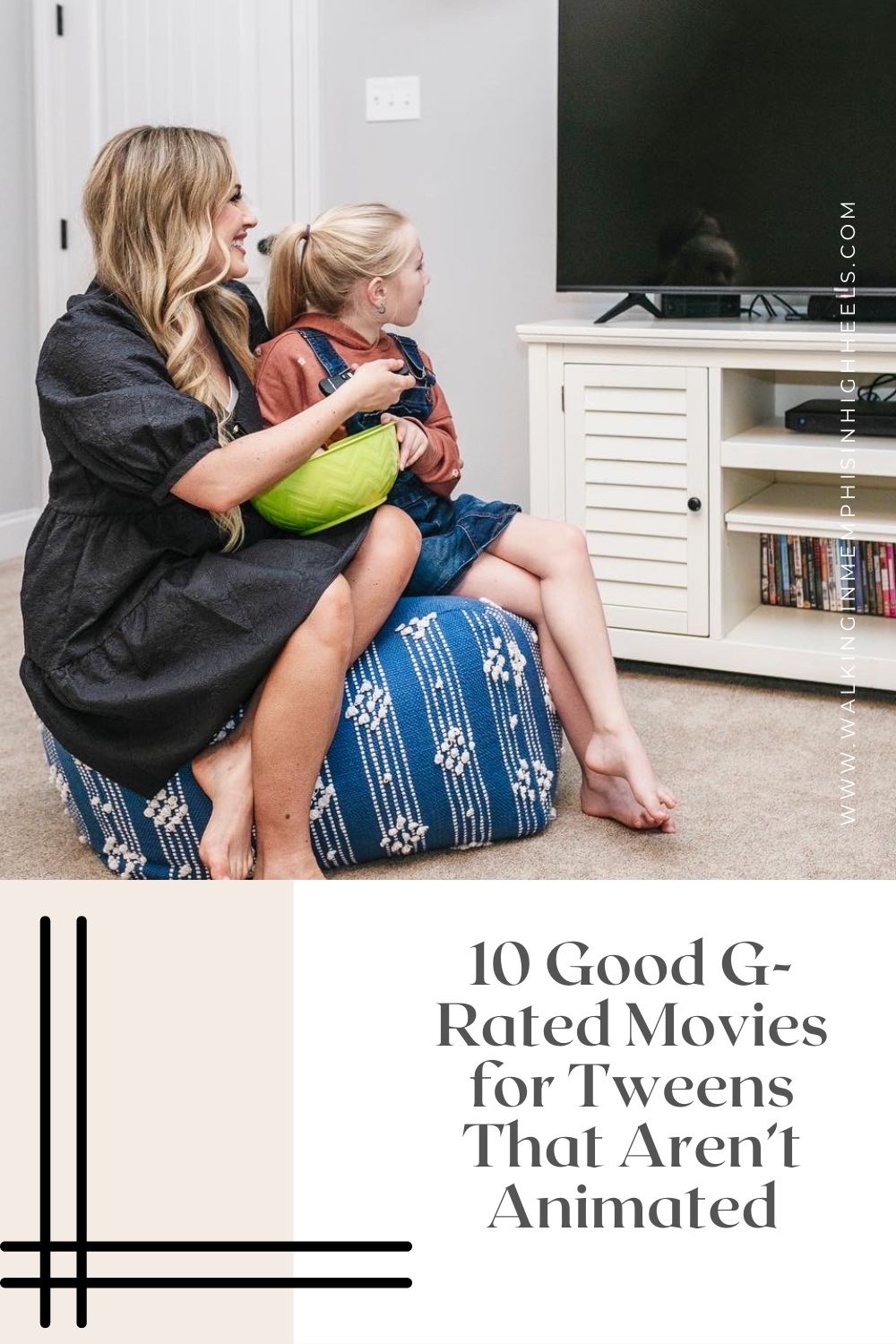 If your child is anything like Leighton (she will be 8 soon), she is started to move past the movies about princesses and is craving some "older" movies. While Leighton still loves animated movies, she has started to really love non-animated movies, especially the ones I grew up with. She is wanting to watch more mature movies, but it can be hard to find a balance when it comes to G-rated movies for tweens.
I decided to round up the top 10 G-rated non-animated movies that are perfect! You would be shocked to know how hard it is to find G-rated movies that aren't animated. Most of them start at PG surprisingly!
With 3 kids and cooking and working, I can't sit down and watch every movie with Leighton, but I want to be sure that I know she is watching movies that I would approve of. That's why we stick with G movies for now. I let her watch some PG movies, but I have to fast forward past some parts and supervise just to be safe!
Most of these movies are older movies that I grew up watching as a child or even as I got older, but I have been shocked by how much Leighton really loves watching movies from the 1960s. to 2000s. She is constantly asking me what were some of my favorite movies when I was her age that have "real people in them", meaning non-animated.
I have taken it as a great opportunity to get to relive and reminisce about these movies, and my childhood, and find a great way to connect with her. If you have a tween, check out these movies and let me know what you think. If you have some other great movie recommendations, drop them below.
Top G-Rated Movies for Tweens
Mr. Magorium's Wonder Emporium