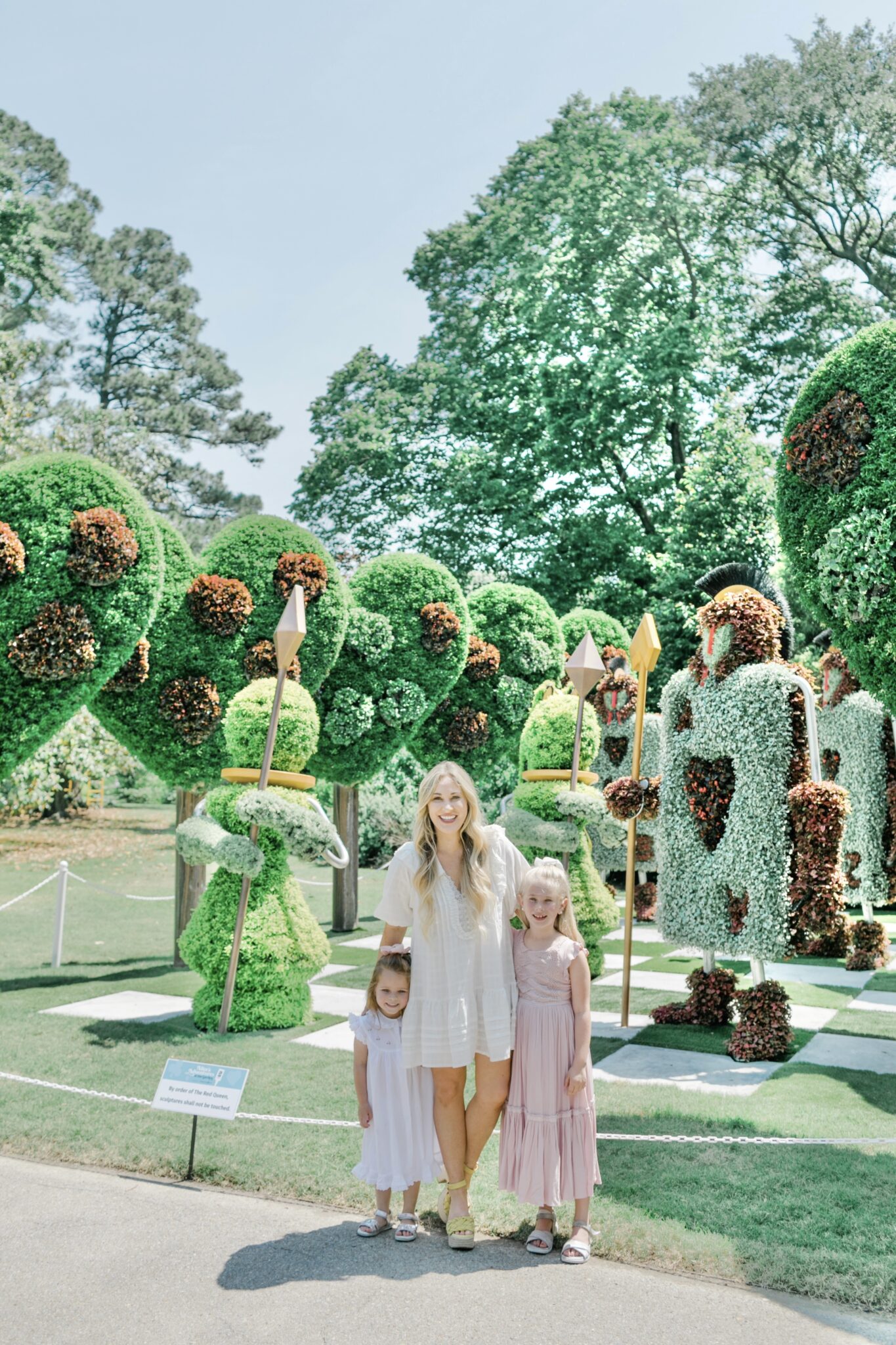 Shop The Outfit I Wore to Memphis Botanic Garden

Whether you are a fan of Alice in Wonderland yourself or have kids or not, you will definitely want to check out Alice's Adventures at the Garden at Memphis Botanic Garden. The Memphis Botanic Garden is one of my favorite places to go in Memphis, but this event is extra special! I have already been 4 times since they opened a few weeks ago and cannot wait to go back again! I've been with girl friends, with Matt and with the girls, and everyone has fallen in love with it! It's not only magical for kids, but adults love it too. The larger than life sculptures formed entirely with mosaiculture are so cool and magical looking!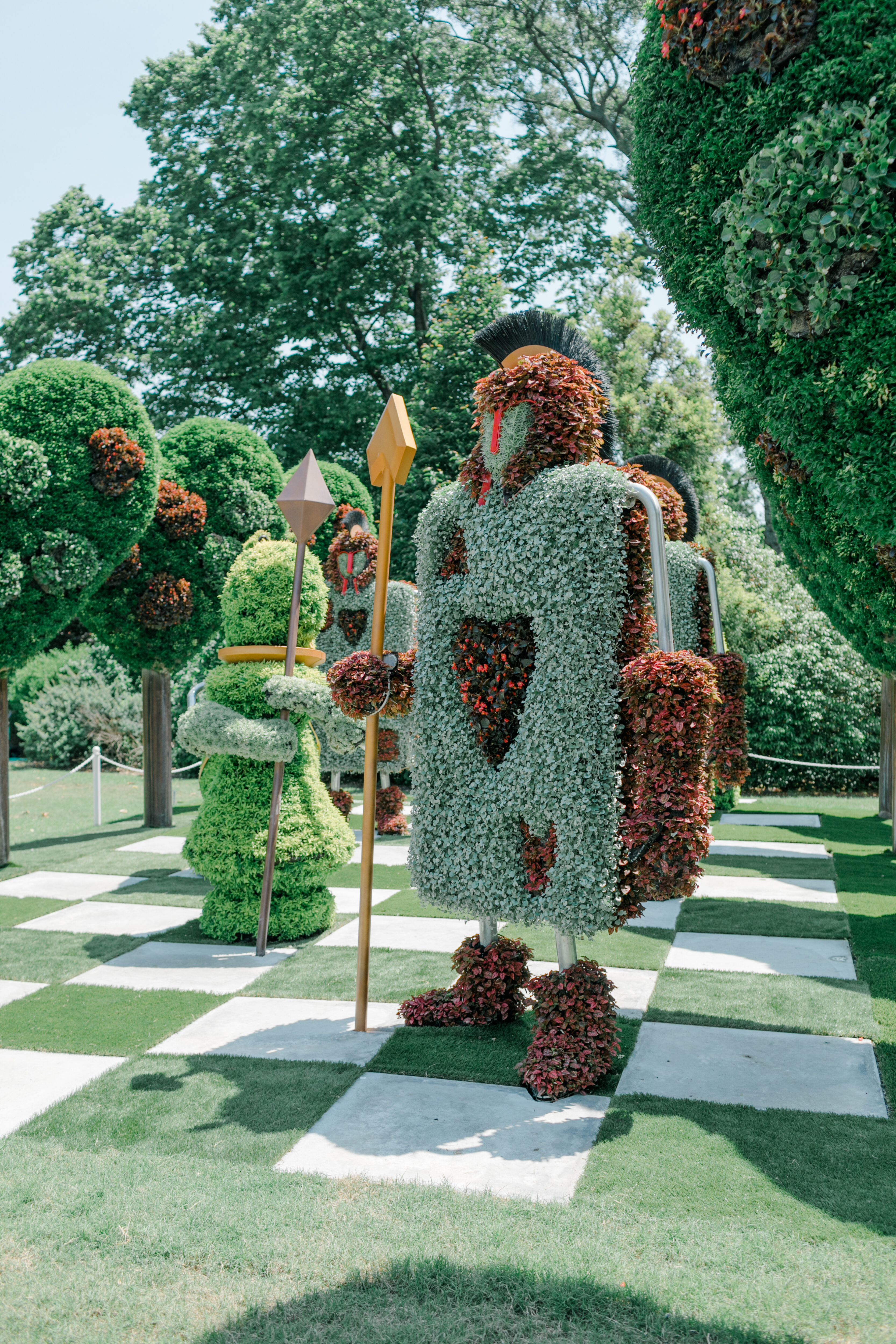 Mosaiculture is the horticultural art of creating giant topiary-like sculptures using thousands of annual bedding plants to carpet steel armature forms. As you walked around Memphis Botanic Garden, you will first see card guards and pawns defending The Chess Set. At the back of the chess set is the door to Wonderland. You will then see the mysterious grin of the Cheshire Cat. To the other side of the fountain is The Red Queen playing croquet. Then, around the corner is Alice spinning through Wonderland.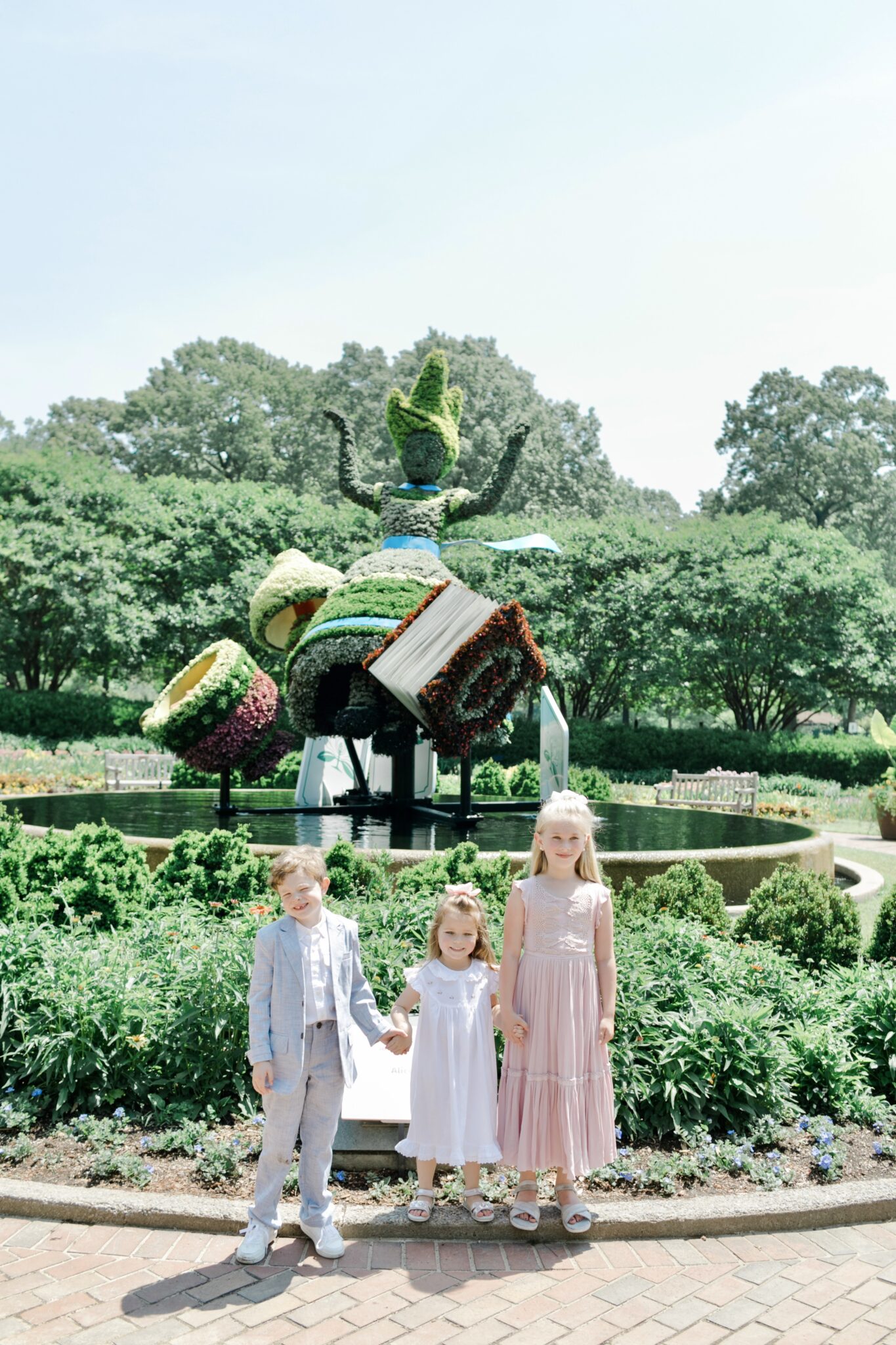 Not only are the sculptures so cool and lifelike and huge, but they also make for wonderful photo opportunities. And if you have kids, you have to go by My Big Backyard! There is a huge table for the tea party, rabbit hole tunnels and slides, interactive signs, and so much more for the kids to do! It is truly a unique experience for the entire family!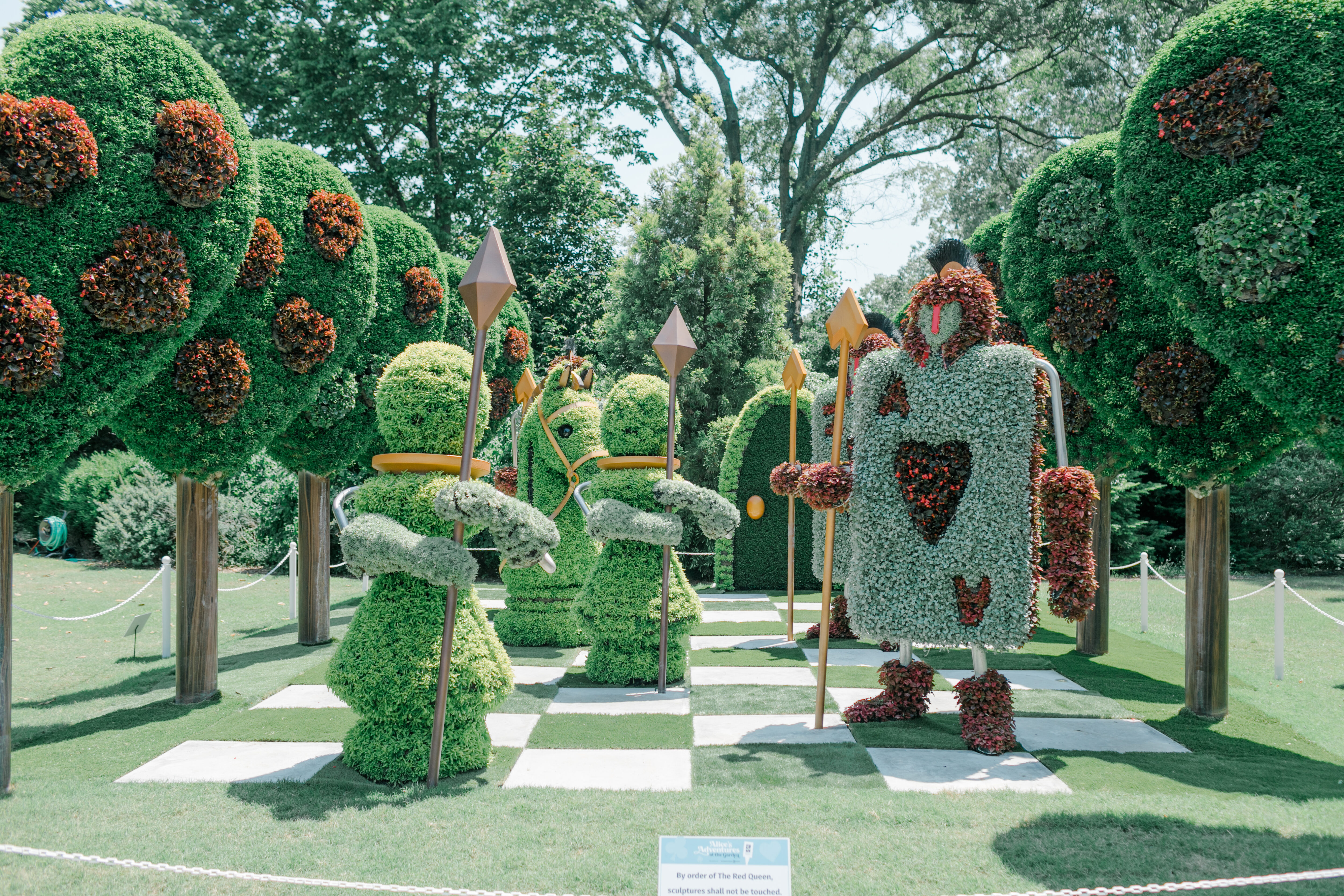 And if you go on any of the Twilight Thursday night events, they even have a huge life-size chess set and Queen of Hearts corn hole set up outside by the food trucks and picnic tables. What I love so much about Memphis Botanic Garden is you can easily spend hours there! Each section is so unique, and everyone will love it, not just kids! If you haven't been, it is worth adding onto your list before the exhibit is gone. Have you been to see the event yet?