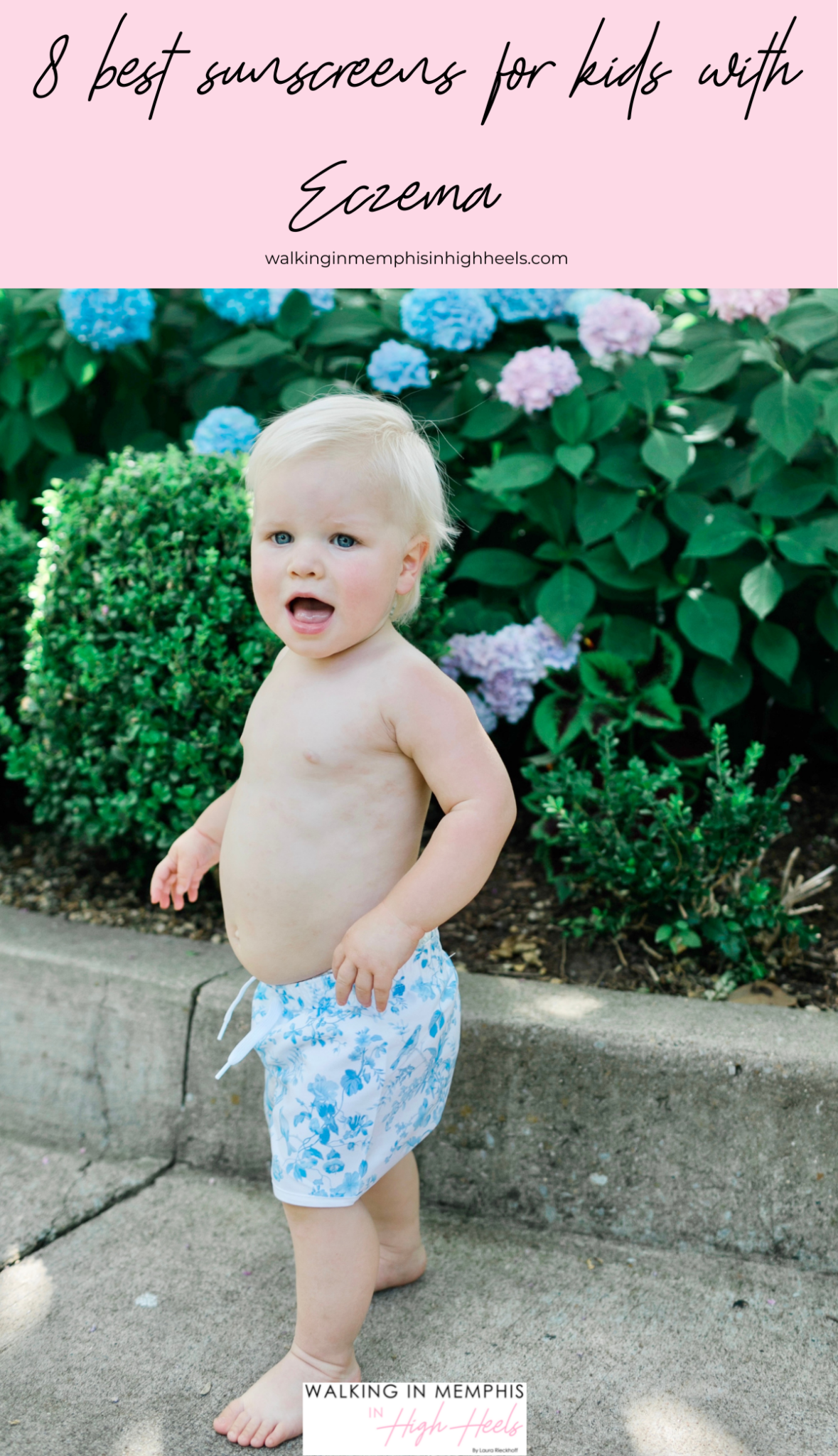 Sunscreens for Kids
Today, I'm rounding up the best sunscreens for kids based on my experience!

As y'all know, Grayson has eczema, and it has been pretty bad since he was a just a few months old. With the weather really warming up, they have been having Water Wednesdays at school. And with that warmer weather, we have been spending a lot more time outdoors.
They recently started reapplying sunscreen at Grayson's school, and that's when it got me to thinking about his eczema. What if the sunscreen I sent to school and used on the baby made his eczema worse? After a few days of applying sunscreen on him twice a day, I realized that it WAS making his eczema worse.
That's when I started looking into new sunscreens. I needed a sunscreen that wouldn't irritate his skin and make his eczema or allergies worse. I asked both our dermatologist and Grayson's pediatrician, and I found the 8 best sunscreens that are great for people with eczema.
You will definitely want to avoid ones with alcohol in them. And make sure you always find one that is at least SPF 30, but I really prefer SPF 50. Check out my 8 favorites below you're looking for some great sunscreen options for sensitive skin too!
Neutrogena Pure & Free Baby Sunscreen
Eucerin Sensitive Mineral Sunscreen Lotion
Aveeno Positively Mineral Sensitive Skin Sunscreen
Blue Lizard Sensitive Mineral Sunscreen
We have tested these sunscreens out, and so far, his skin is doing much better! It feels so good to find a sunscreen that doesn't make him more red, splotchy and bumpy at the end of the day. If you have tried any of these sunscreens for kids, let me know your favorites in a comment.