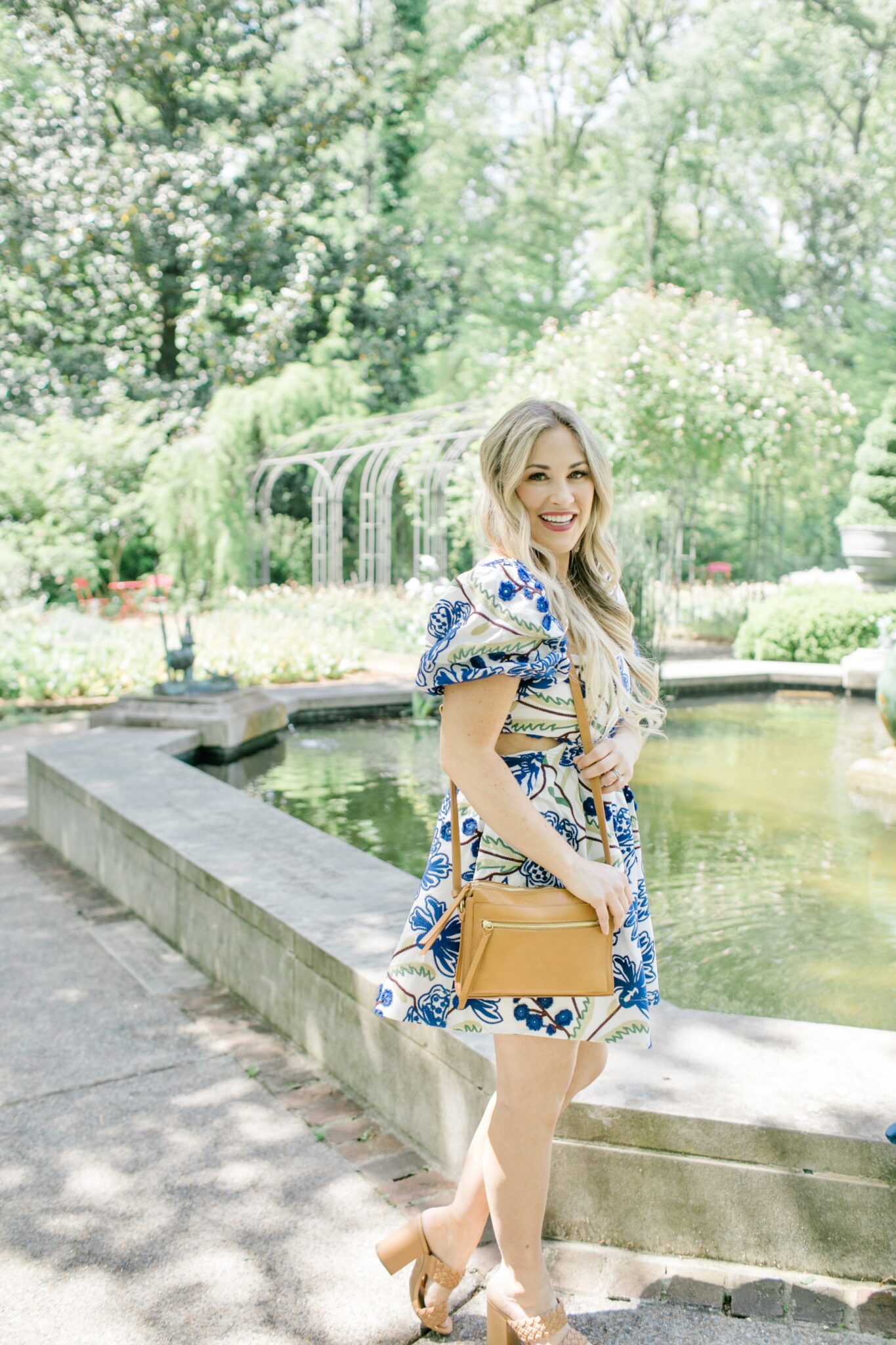 Shop My Cutout Dress

I have been loving all the summer dresses lately! I love seeing lighter and brighter colors, prints, eyelets and lace, and all the fun details. One of the trends that 2022 has brought us so far is that of the cutout dress! I love that we are finally seeing more dresses and tops with more coverage but with a fun little cut out for just a hint of skin. That is much more my speed…little pops of skin. = )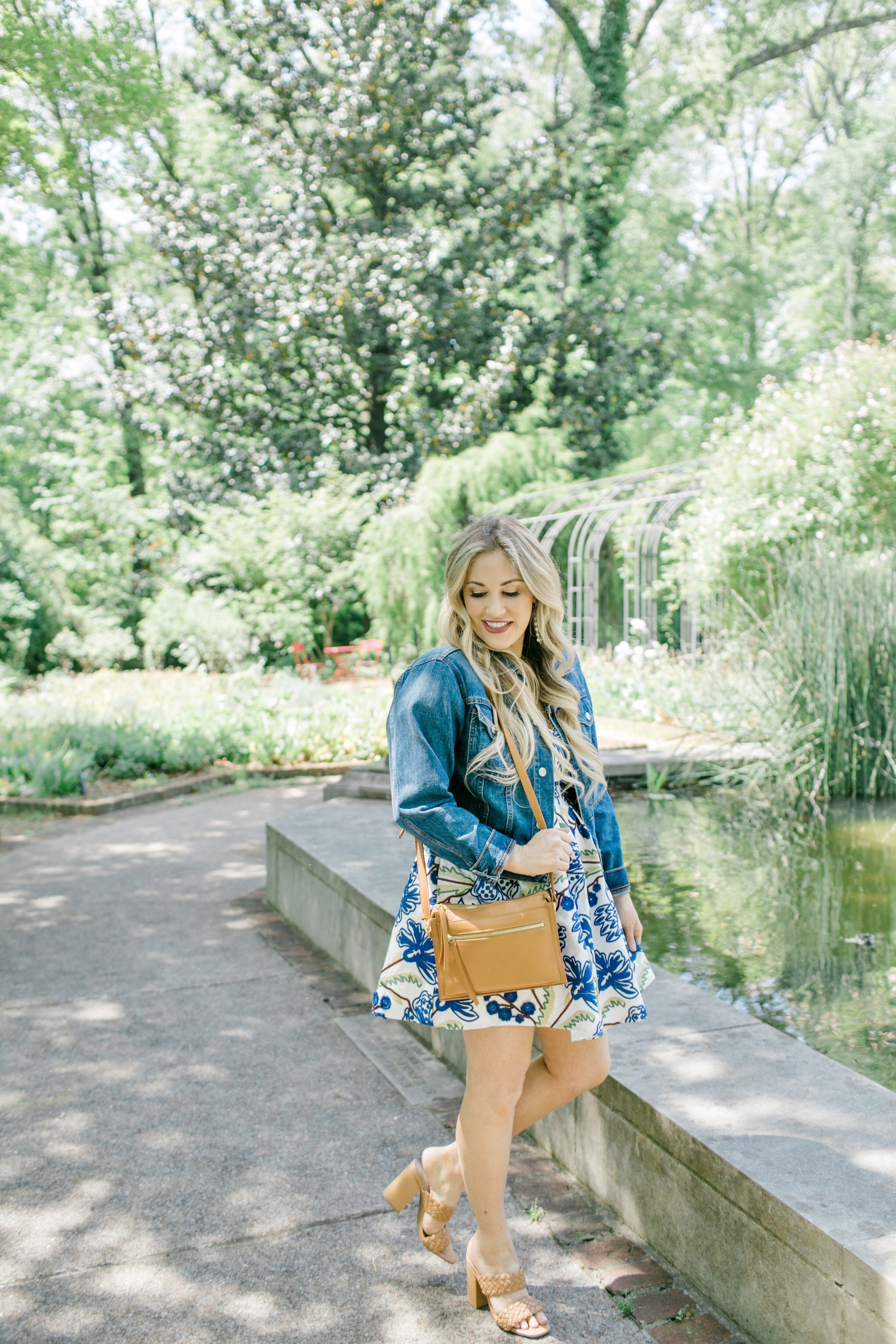 I love this pretty dress right here from Anthropologie. It has cut-outs on the side and across the back. From the back, it actually looks like a 2 piece set and is so cute! With puff sleeves and pretty floral print, and it's such a pretty piece for spring and summer. You can even dress it up or down very easily. I paired it with a denim jacket, but you could definitely grab your favorite cardigan too!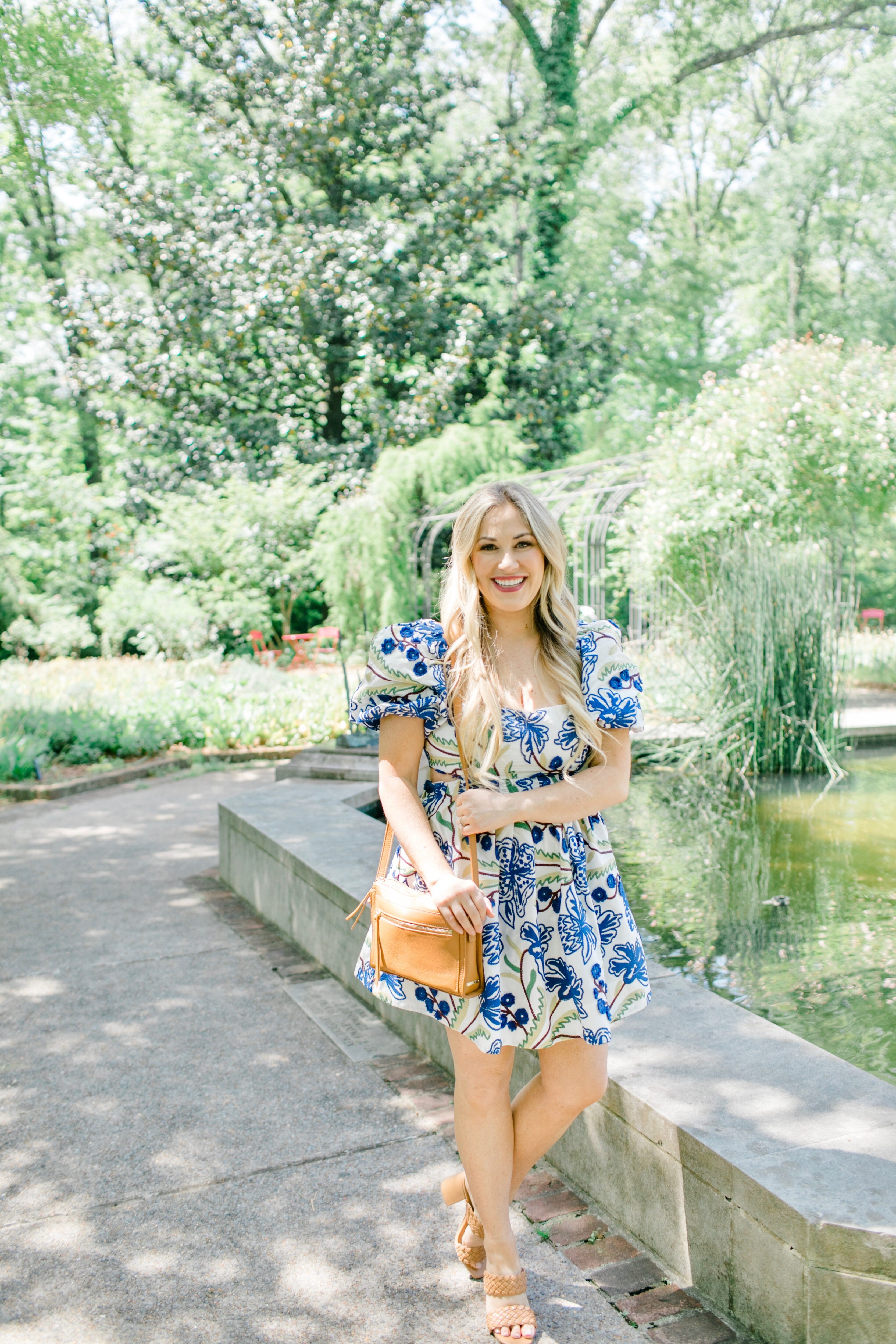 I paired my dress with some of my favorite braided sandals, my crossbody bag, and I threw on a jacket because we have randomly been having some cooler days when it rains. That's Memphis weather for you. 100 one day and 60 the next. Regardless, I throw on my pretty dresses because in my mind, summer is here! What do you think about the cut out trend? Are you a fan or is it too much skin?
CUTOUT TOPS & DRESSES
Walking in Memphis in High Heels | The Fashion Canvas
~~~
The featured bloggers are Modavracha and The Fashionably Late Blonde because we loved their LACE & EYELET looks from last week's linkup.
Add your link below and make sure to follow the theme for your chance to be featured on our blogs.