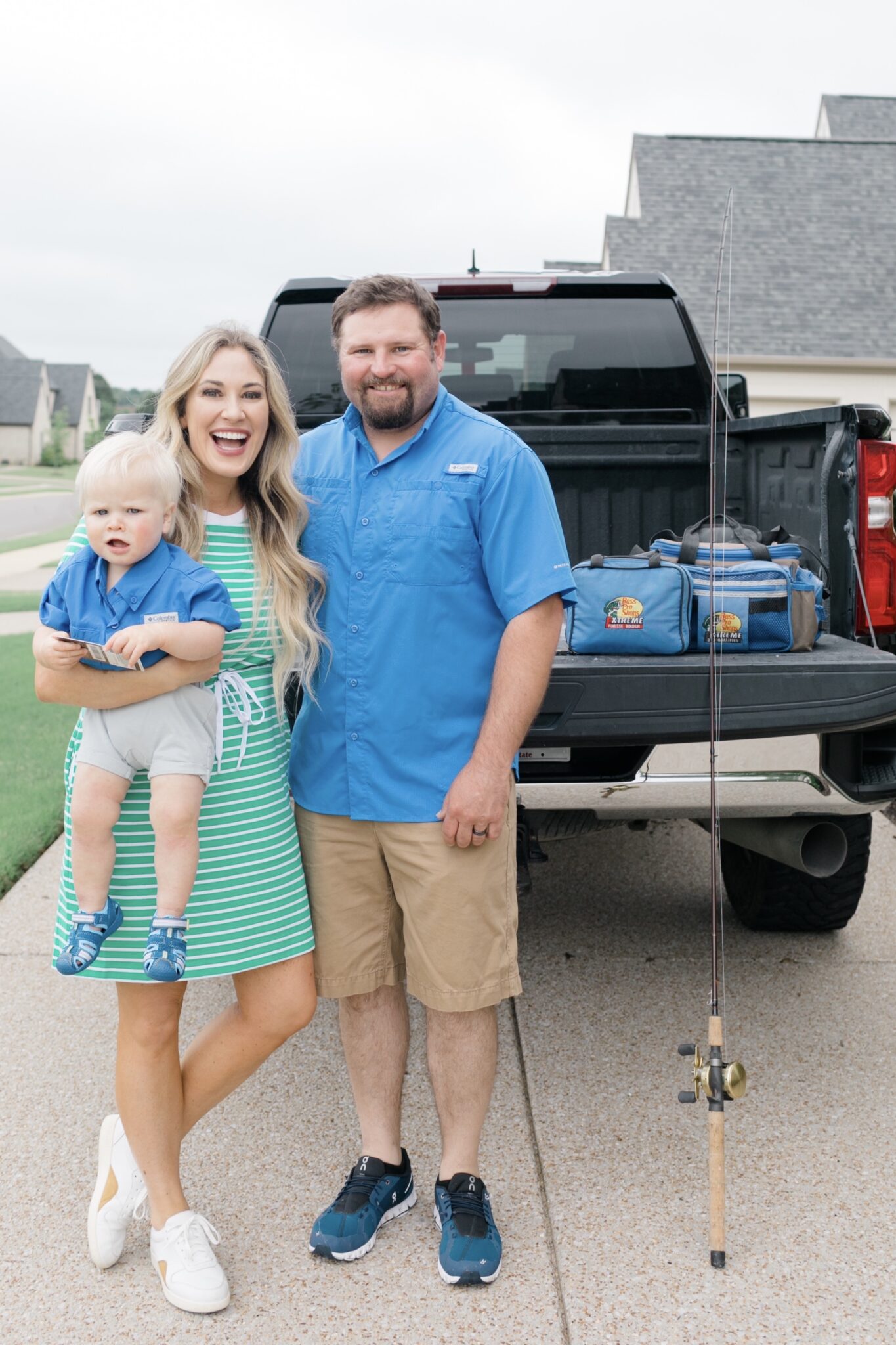 Shop Our Look

We are taking the kids fishing on Labor Day weekend at Little Red River in Arkansas, and we cannot wait! We are already counting down, and so are the kids. It's nothing new for us to travel with the kids and spend most all of our time outdoors, but it will be new for us to all go fishing together!
We are staying in a little cabin and plan to fish and play during the day and then grill at night and eat and relax sitting down by the water. We still have a couple of months until our trip, but I'm already working to prepare for our fishing trip with 3 young kids. I am sharing my best 10 tips below for fishing with kids.
10 Tips for Fishing With Your Kids
1.) Pick a small, uncrowded pond with plenty of fish to take the kids for the first time.
2.) Be prepared. The last thing you want is for the kids to have to sit and wait while you get everything together, so be prepared the night before. Pack lightweight, protective clothing, water shoes, bug spray, sunscreen, a cooler with drinks and plenty of snacks, and your fishing gear.
3.) Make sure you have a small, easy to use rod for the kids. This is their first time. They don't need the best equipment, they just need something easy to use that is their size.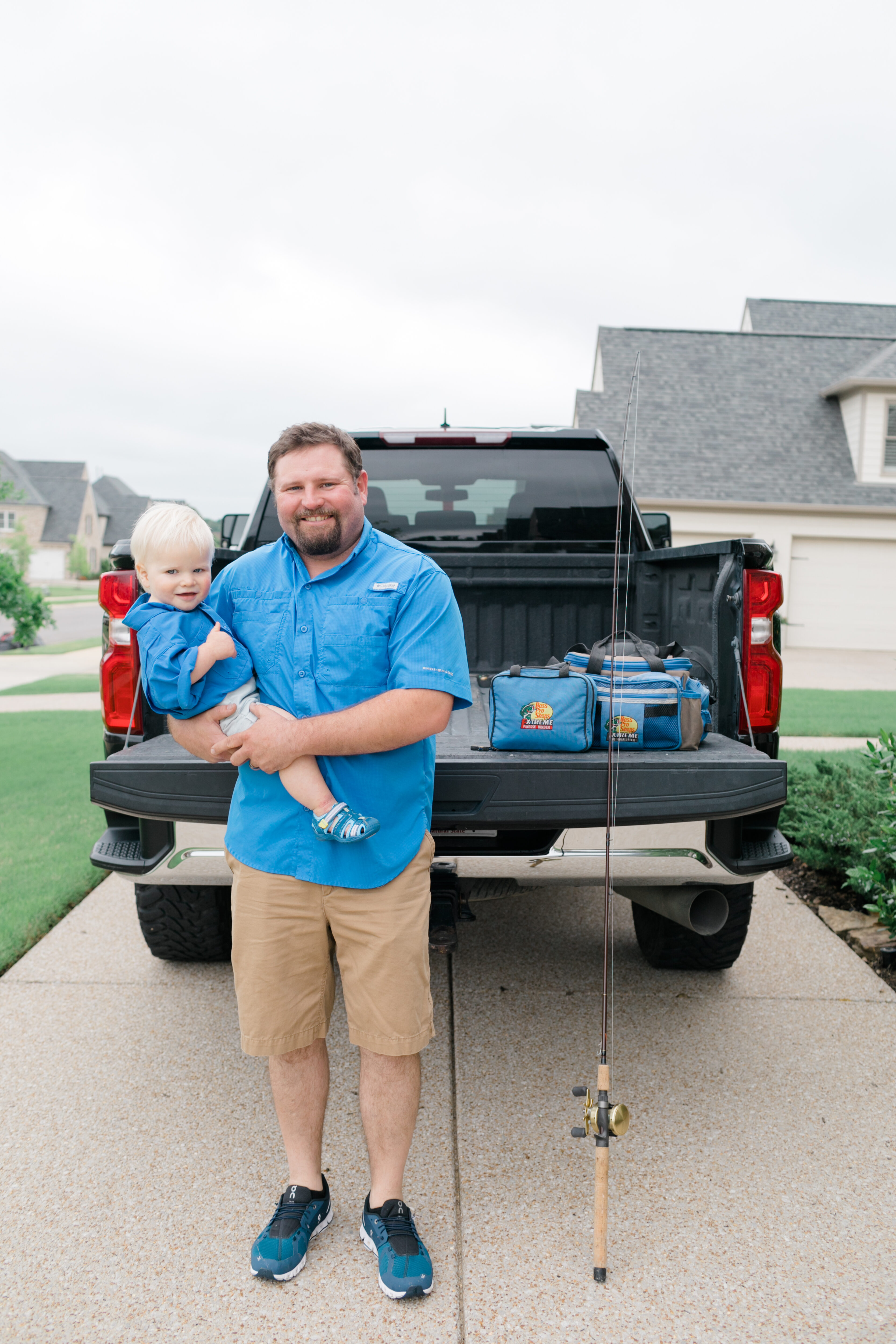 4.) Use a bobber. Nothing is more exciting than to see your bobber disappear in the water!
5.) Use live bait! Can it get dirty and gross, sure! But that's what makes it so fun for kids too!
6.) Let the kids have some say too! If you have to swing by the tackle shop to pick up any more gear, take the kids with you. Let them do some of the shopping and let them have a say on what they want to. Make it fun for them and involve them!
7.) Think small. Kids don't care how big of a fish they catch or what kind it is. They just want to catch a fish!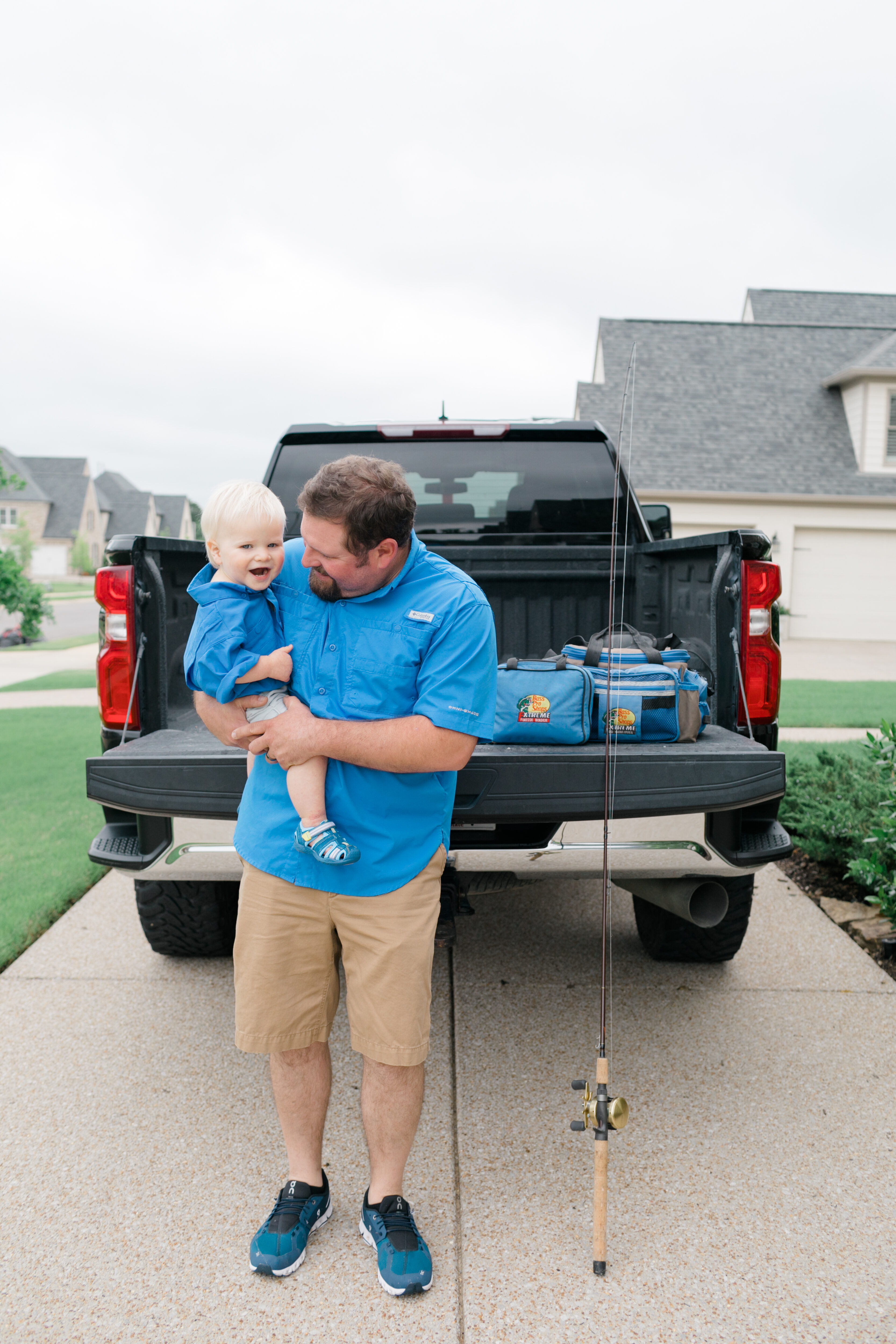 8.) Only plan for an hour or 2 of fishing. Kids have short attention spans, so don't overdo it the first time.
9.) Make sure to have a little fun in the water too. Dip your feet in the water, splash around in it, but cool off and have some fun while waiting on a fish too!
10.) Have a backup plan of what to do afterwards if you don't catch any fish. All that really matters at the end is having fun, spending time together and creating memories! Maybe go grab some ice cream afterwards to cool down.
Have you been fishing with young kids before? What are some of your best tips?