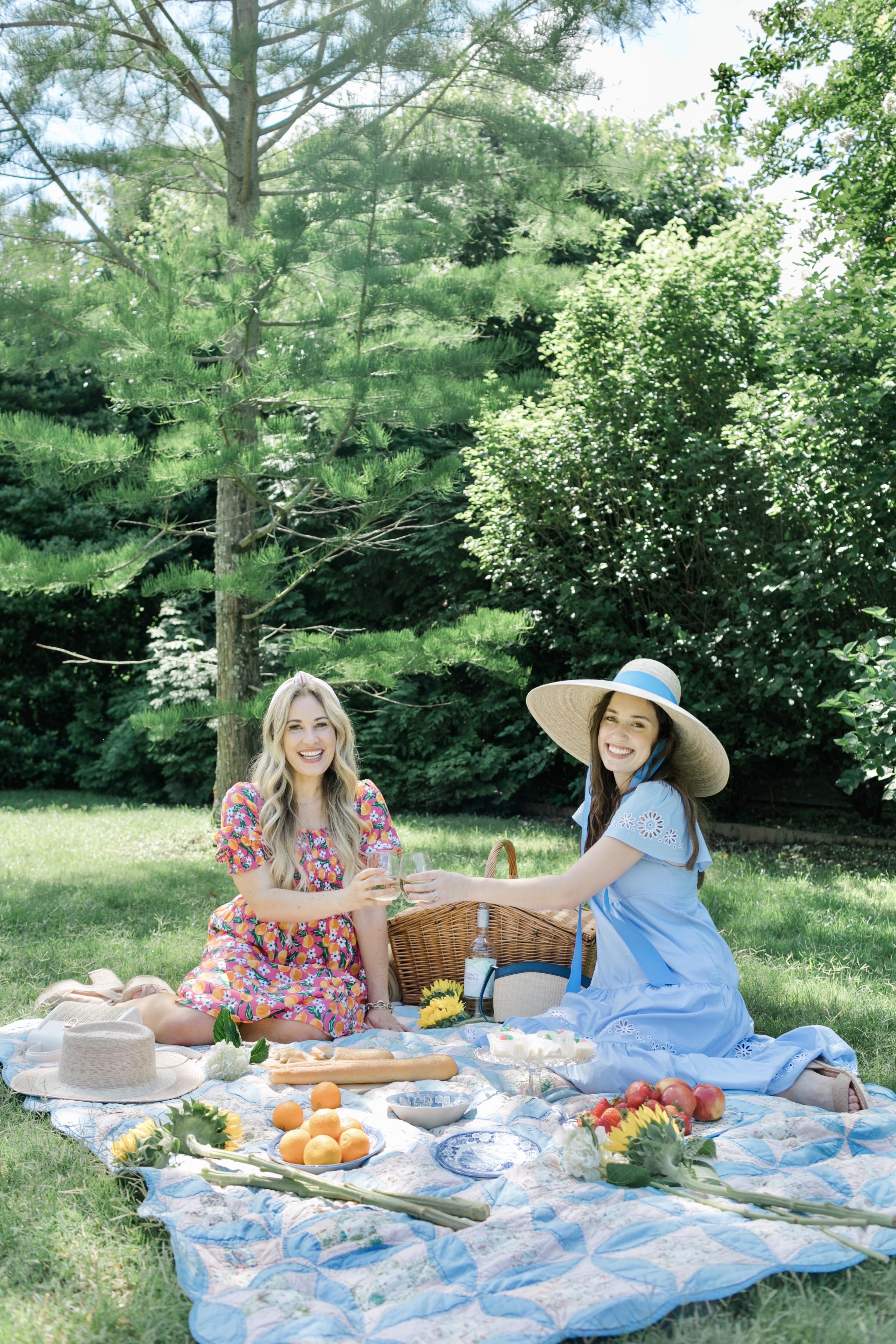 Shop The Look for Your Summer Picnic

A few weeks ago, Alice and I had the prettiest, most relaxing picnic together. It was so nice! With a little bit of planning and work, it made for a successful summer picnic. Without the planning though, your picnic may not be quite as relaxing!
Summer is such a great time to picnic with friends, your spouse, or even your kiddos. I'm sharing my 10 best tips below to make your picnic super relaxing and successful.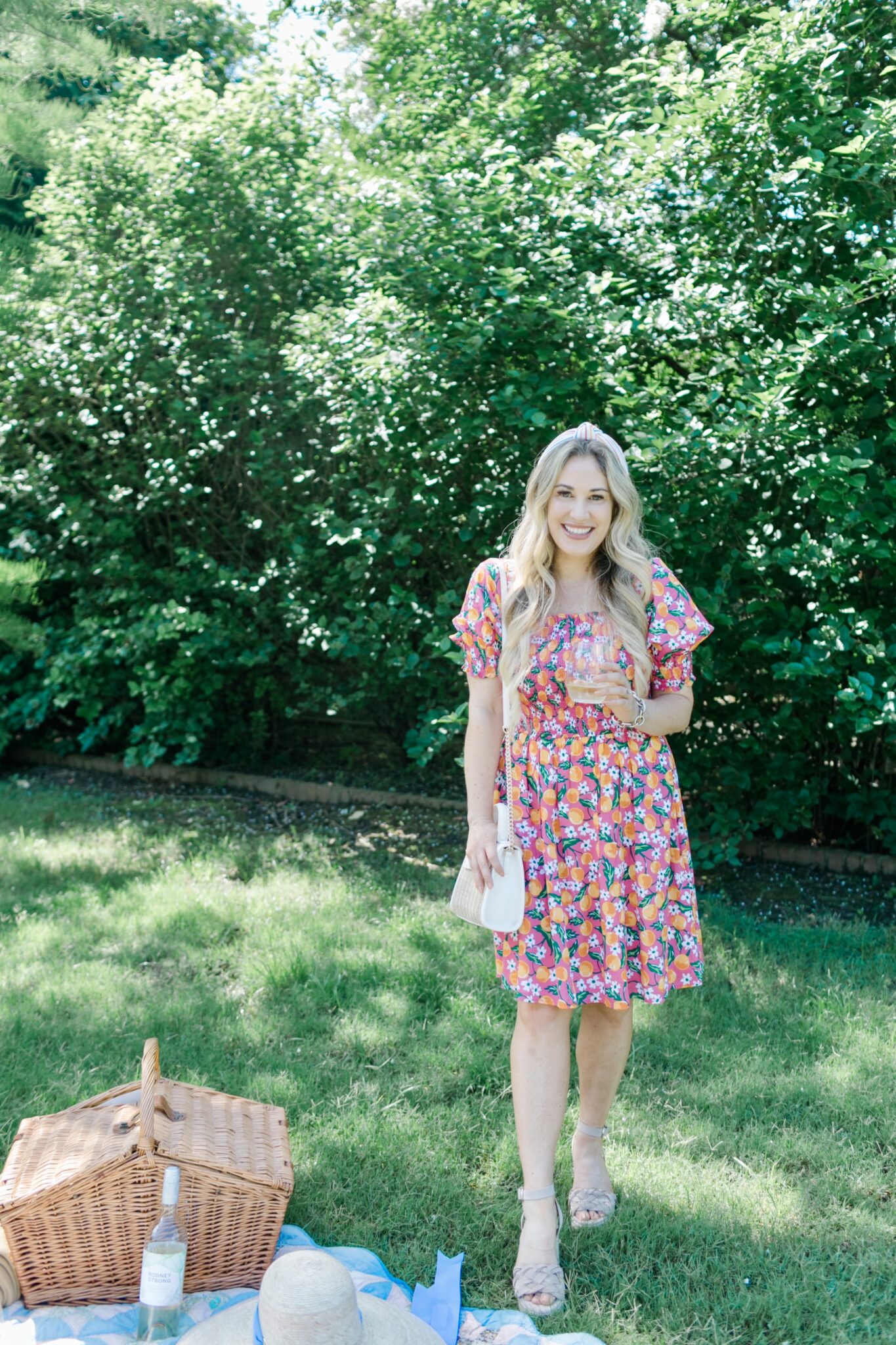 1.) Dress for a picnic. For ours, I wore a dress because honestly they are one of the most comfortable things to me. If I had been with the kids, I would have definitely been wearing shorts or a romper. Wear or pack sneakers or sandals.
2.) Find the perfect blanket. One that is water-resistant is a bonus!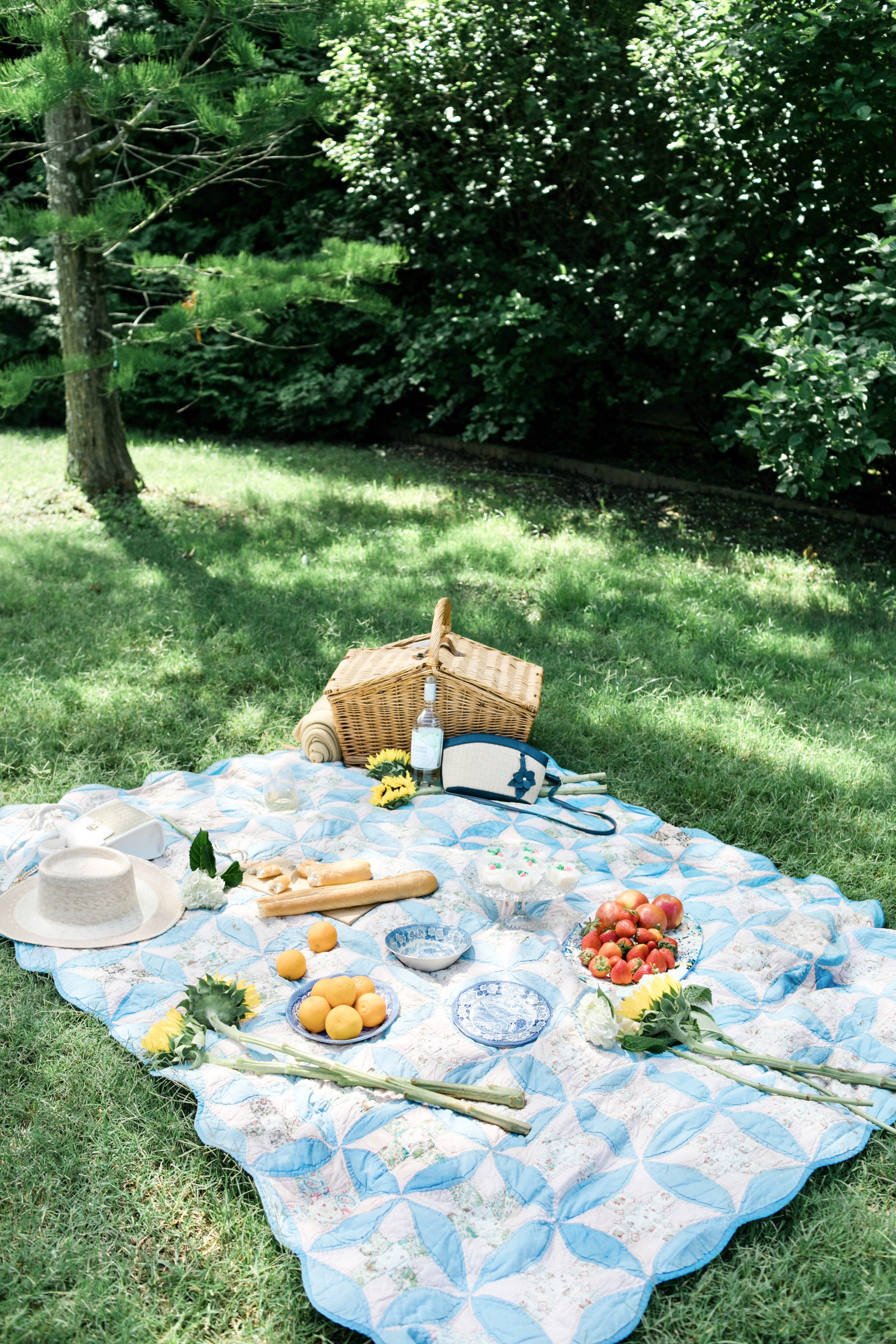 3.) Pack light in your basket. No matter how much you have for your picnic, if it's too much carry, it isn't doing you any good. A great alternative is to take a wagon to carry your picnic items.
4.) Take mainly finger foods. Keep it simple and think of things you can pick up with your hands, things that are light and refreshing, and things that won't go bad quickly.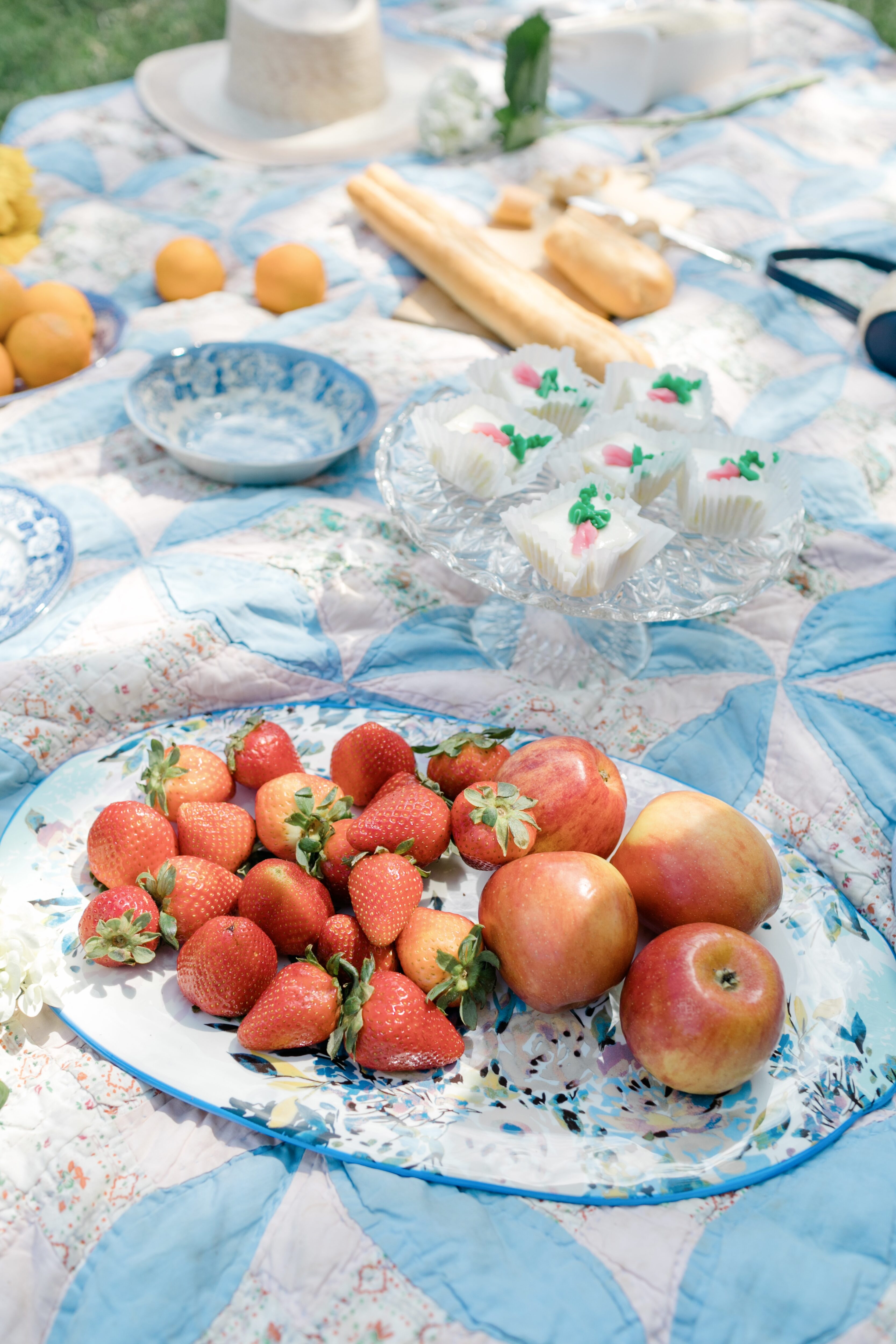 5.) Pack plenty of drinks to stay hydrated…especially in the summer. If you take wine, don't forget the bottle opener, and don't forget to pack more water than wine!
6.) Don't forget a cooler. If you do take a wagon, consider this one that has an attached cooler.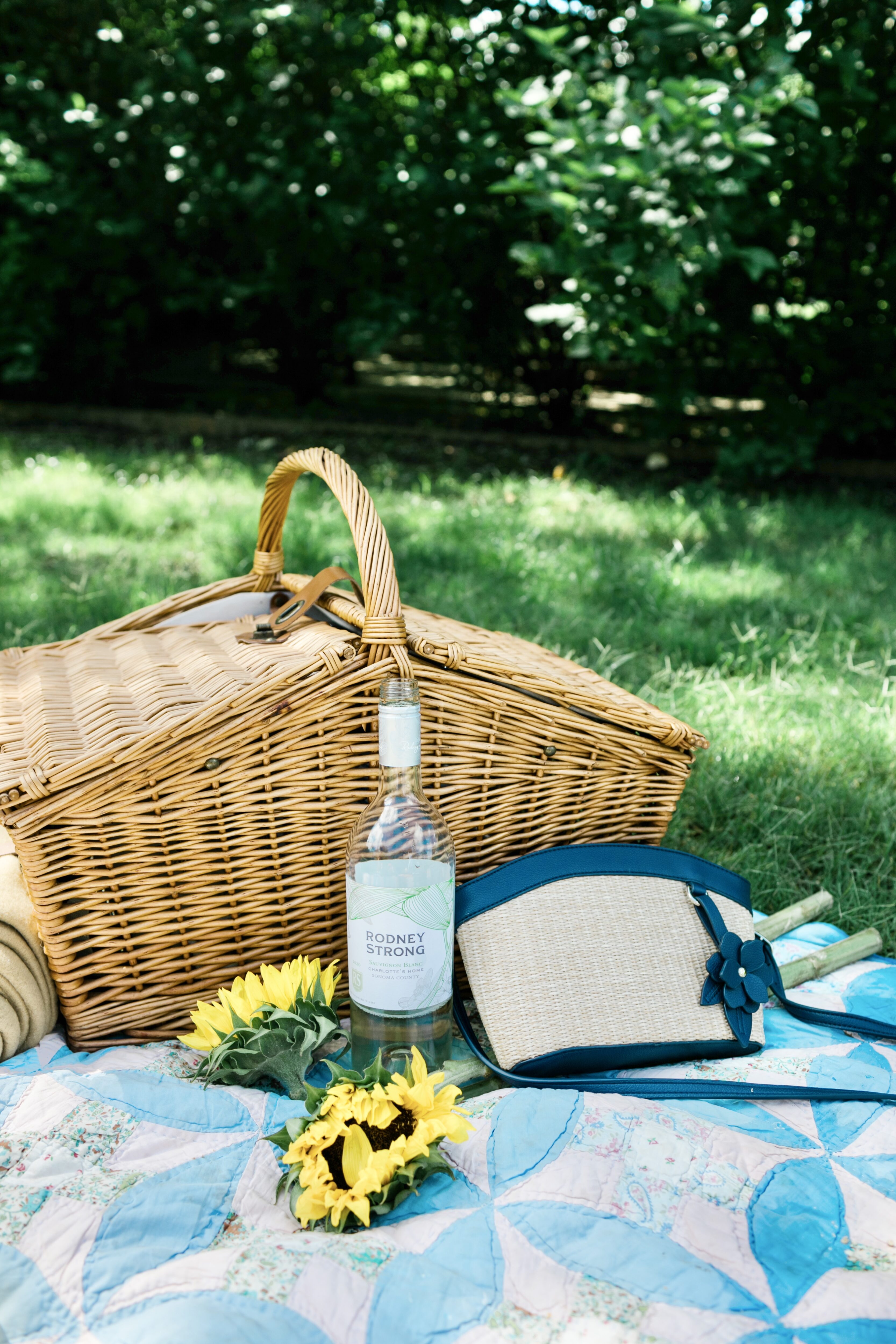 7.) Pack hand wipes and trash bags. It will make for easy cleanup!
8.) Be prepared for the elements. Bug spray, a mini handheld fan, sunscreen, and rocks to weigh down items if it's windy. These will be great when picnicking outdoors in the summertime.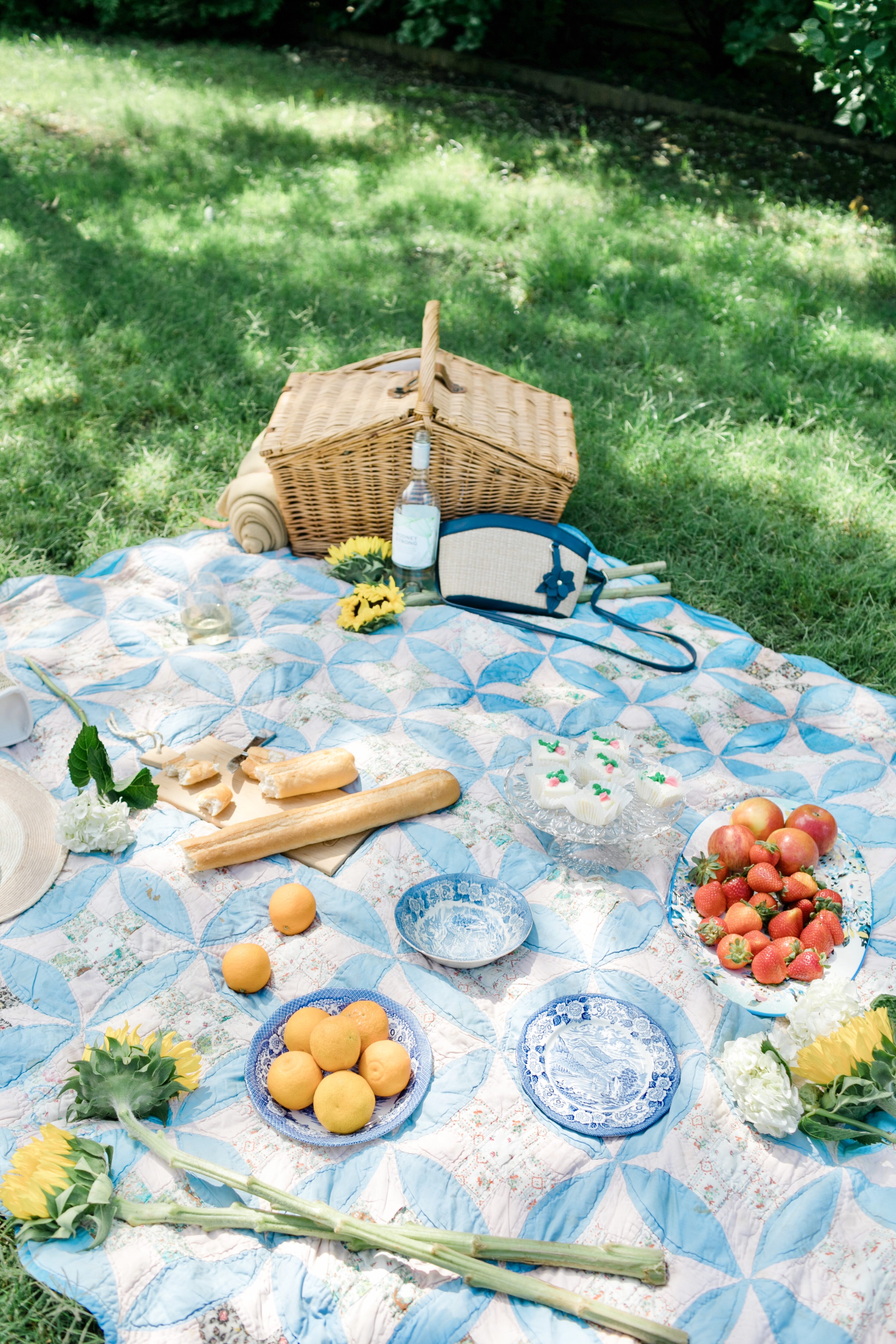 9.) Find the perfect spot. One that is dry, one that is in the shade, one that is on level ground, and one that is peaceful and away from crowds are always my favorite options.
10.) Don't forget the extra touches like flowers or even some relaxing music. We took both, and it made for such a nice picnic!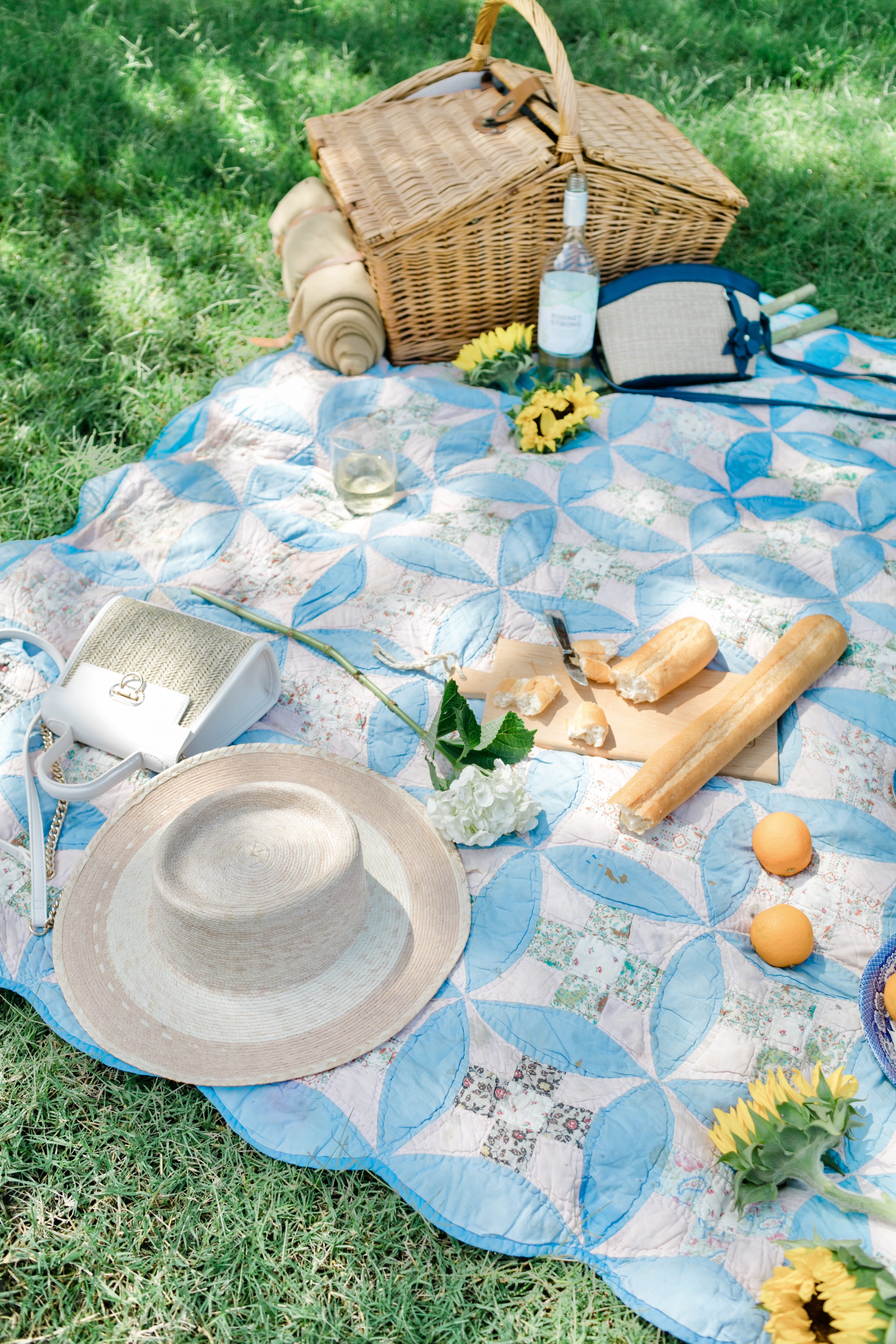 Alice and I put on some classical music, ate some food, had a glass of wine, and had the nicest afternoon. I am already looking forward to my next picnic. I'm also thinking one in the fall would be amazing also!
I have picnics with the kids a lot, but this was my first time having a picnic with a girlfriend, and I loved it! Are you planning any picnics this summer? What is your favorite food to eat at a picnic?