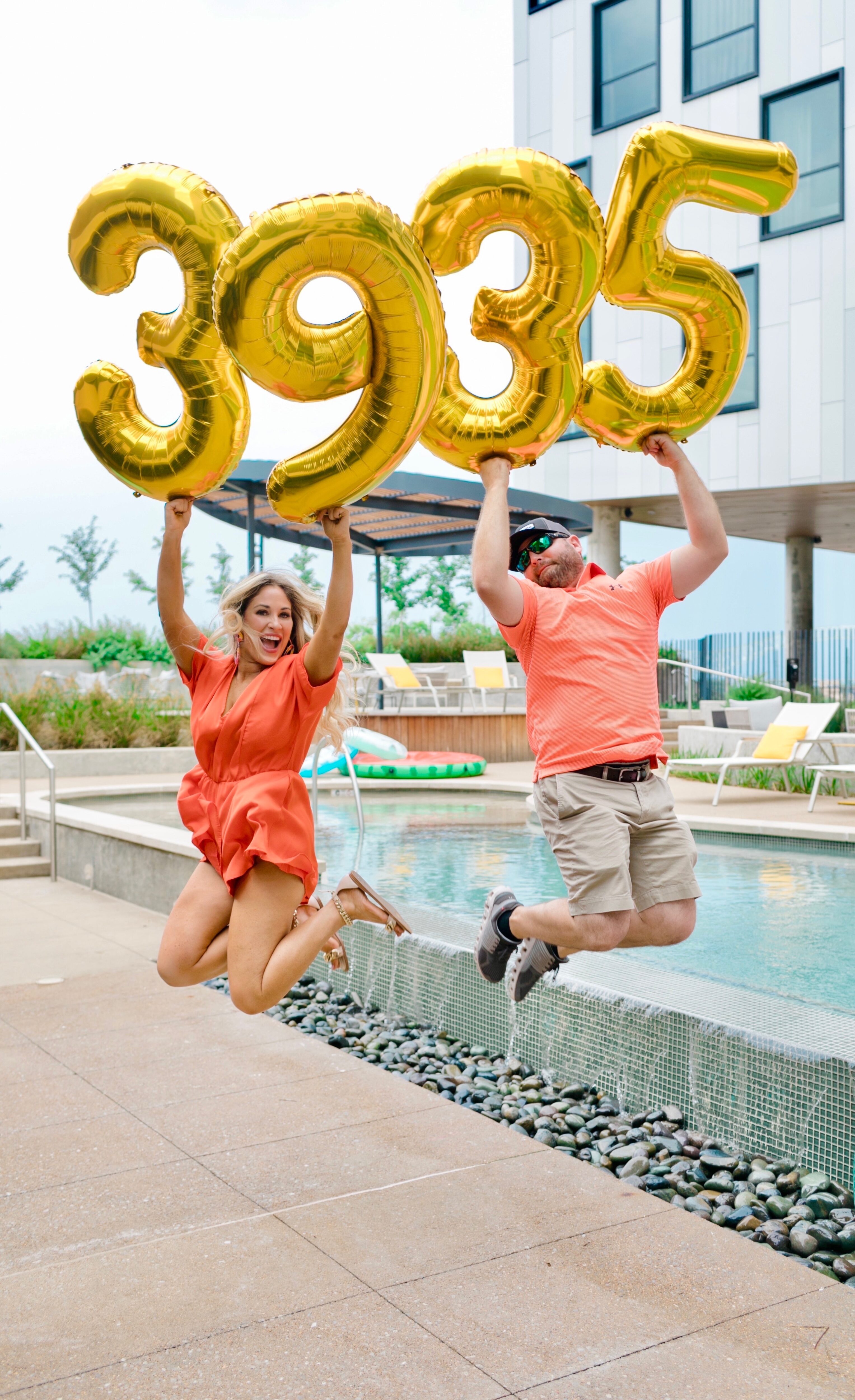 Shop the Look

How to Throw an Adult Pool Party
We recently celebrated our birthdays with a grown-up birthday must-have: an adult pool party! Here are all my best tips and tricks to having the best time!
1.) Pick out the perfect location. If you don't have a pool, find one that fits the vibe you're going for. We chose the pool at Hyatt Centric Beale Street because we love this location and their pool.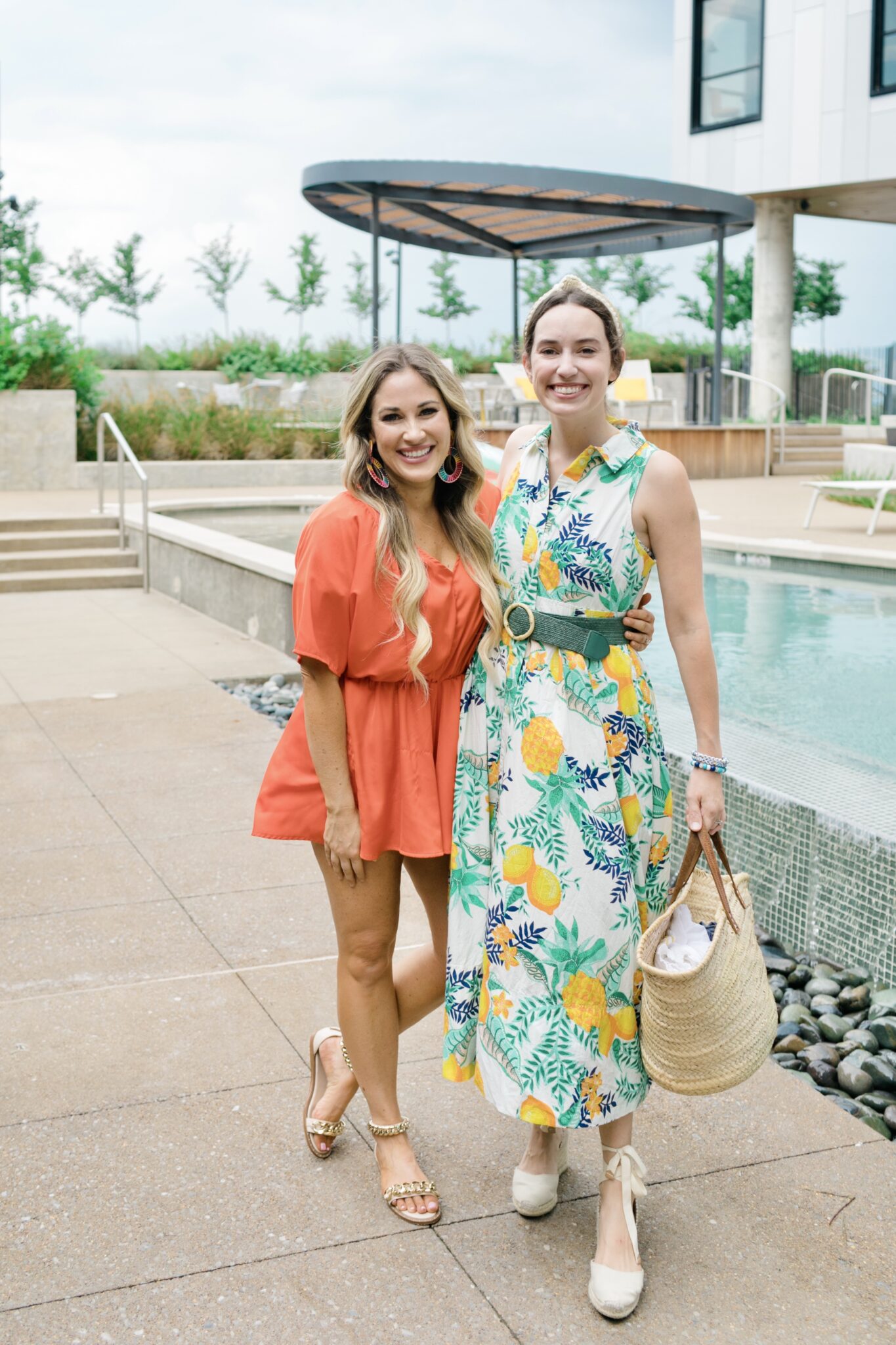 Their pool is on the bottom floor, and it overlooks the Mississippi River and downtown Memphis. They have a bar with drinks and food, and it has plenty of lounge chairs, tables and cabanas. It is just the perfect spot for an adult pool party!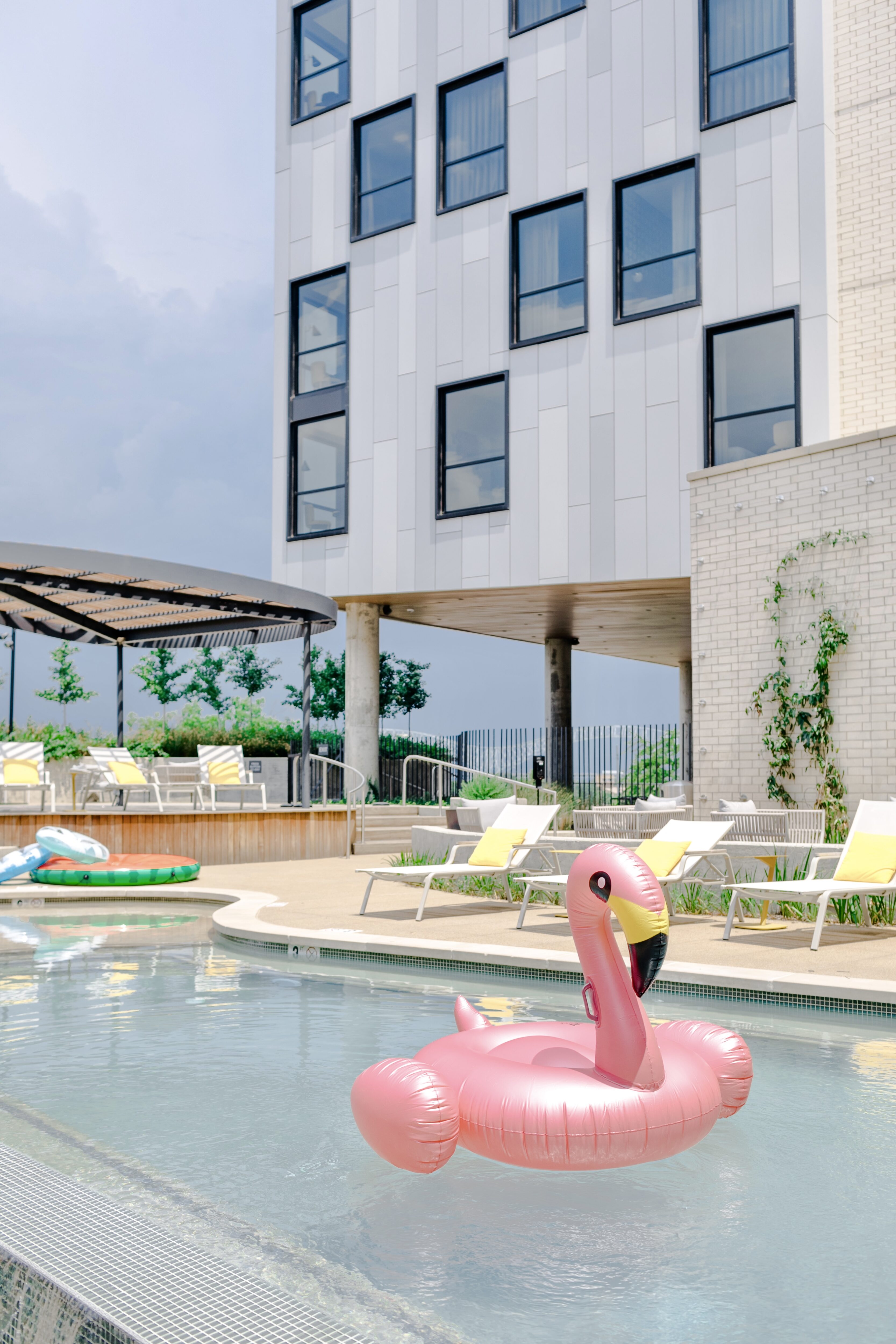 1.) Pick out fun, festive digital invitations. These are the ones we designed, and I love how they turned out. The colors are classic, and the design is perfect for an adult pool party!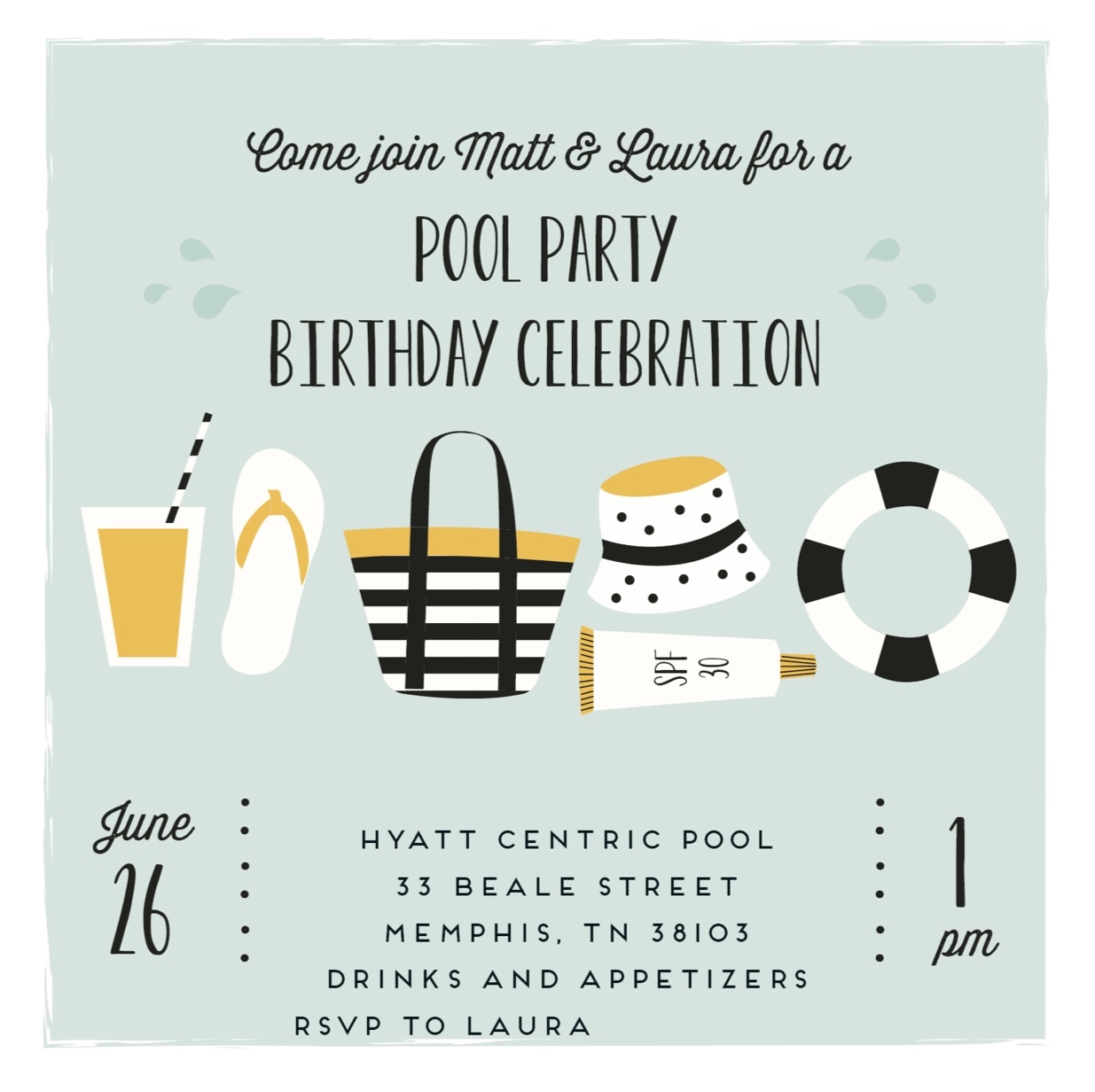 2.) Let your pool floats be the decorations. A flamingo float, a watermelon float, glitter floats and more! Also don't forget the cute little flamingo drink floats too!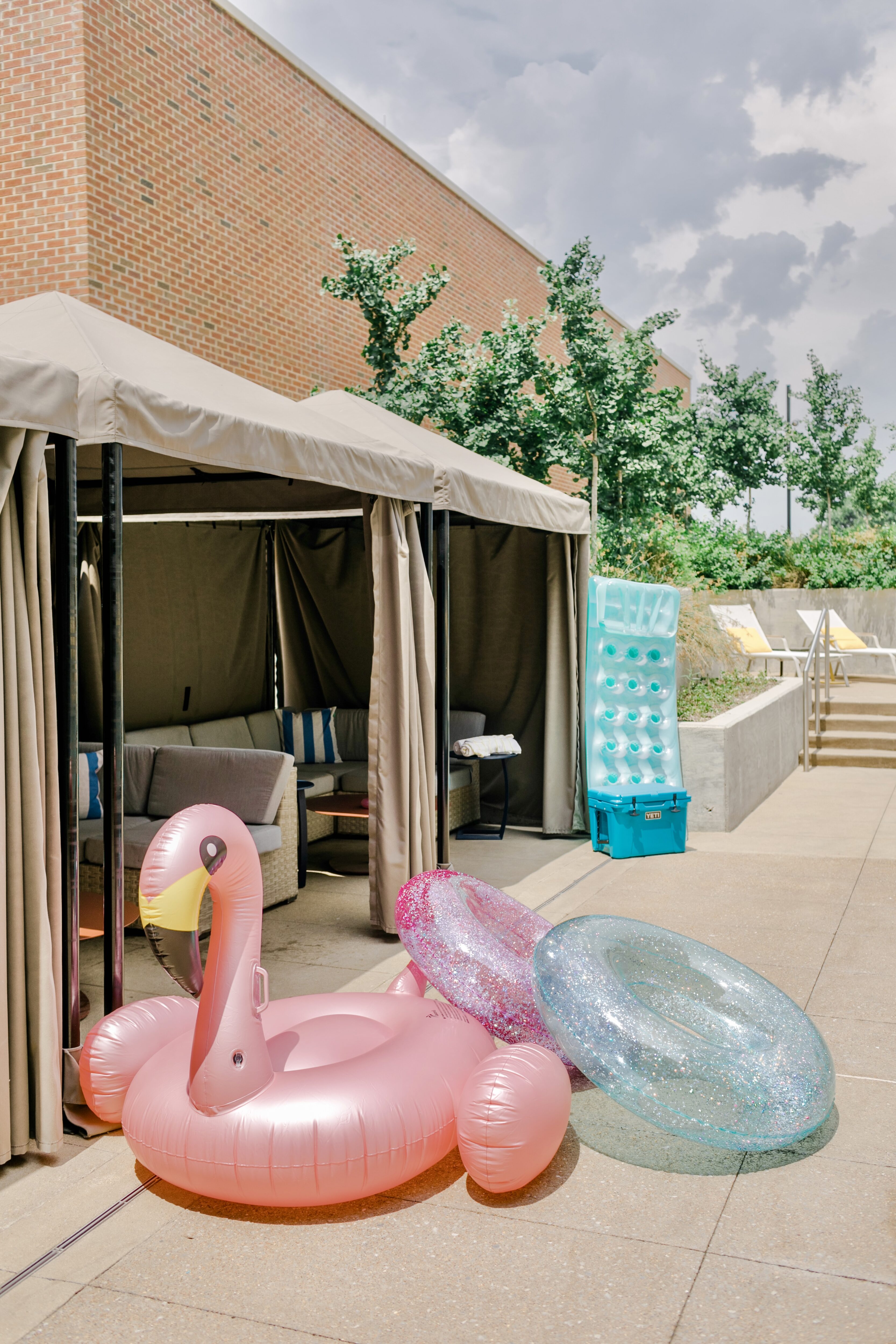 3.) Go for light, refreshing foods that won't hurt if they sit outside for a bit. We had pork rinds, loaded fries, nachos and pico de Gallo and guacamole. It was SO good! And I love how filling yet light it still was. No one wants to be in a bikini in the heat eating heavy fried foods.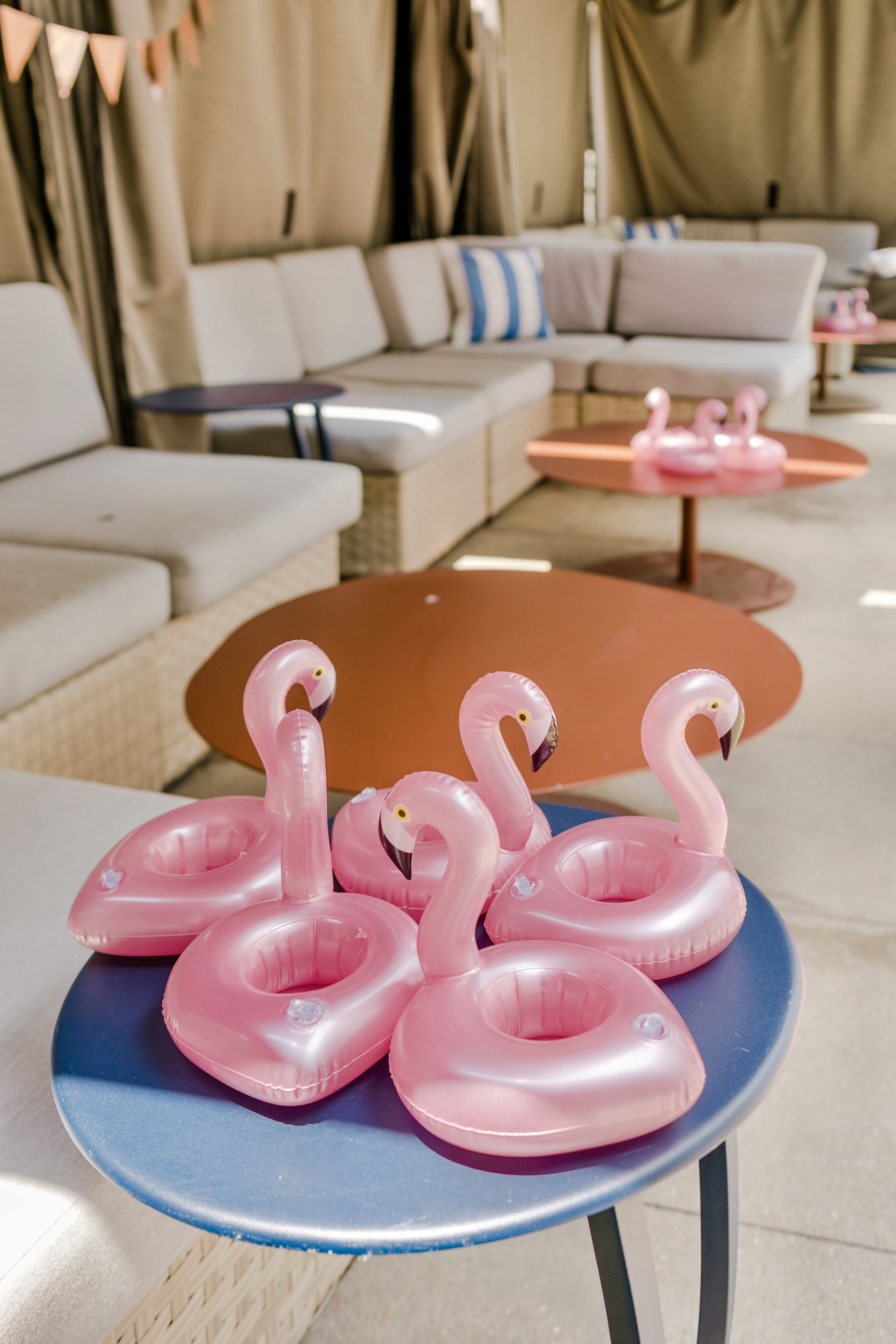 4.) Don't skimp on the drinks. It will be hot! You will want to keep your guests hydrated. We had a good selection of different drinks and also plenty of water for everyone.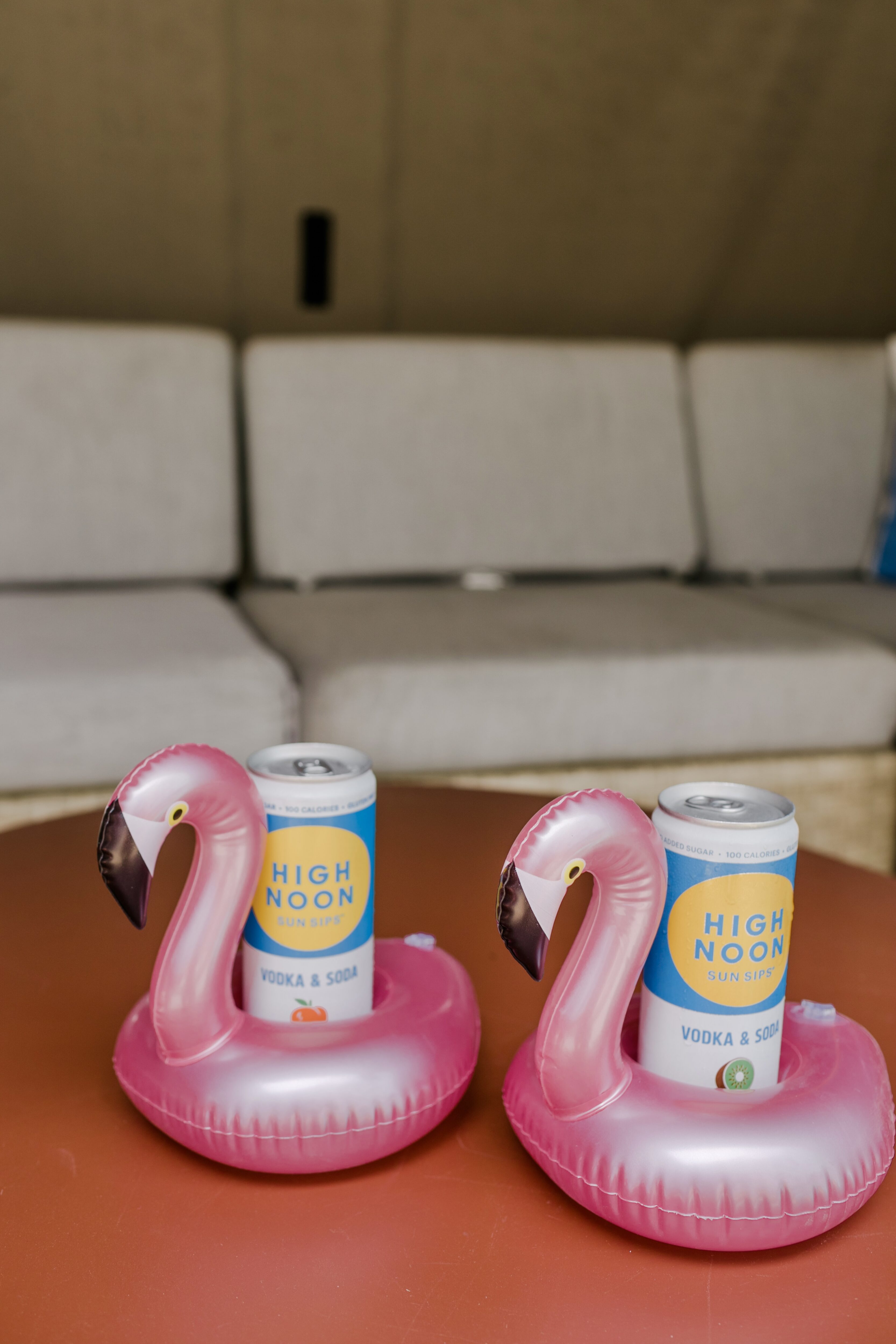 5.) Have coolers to ice down the drinks and keep them cool. A bonus for this is they look super cute in fun colors and add to the decorations too!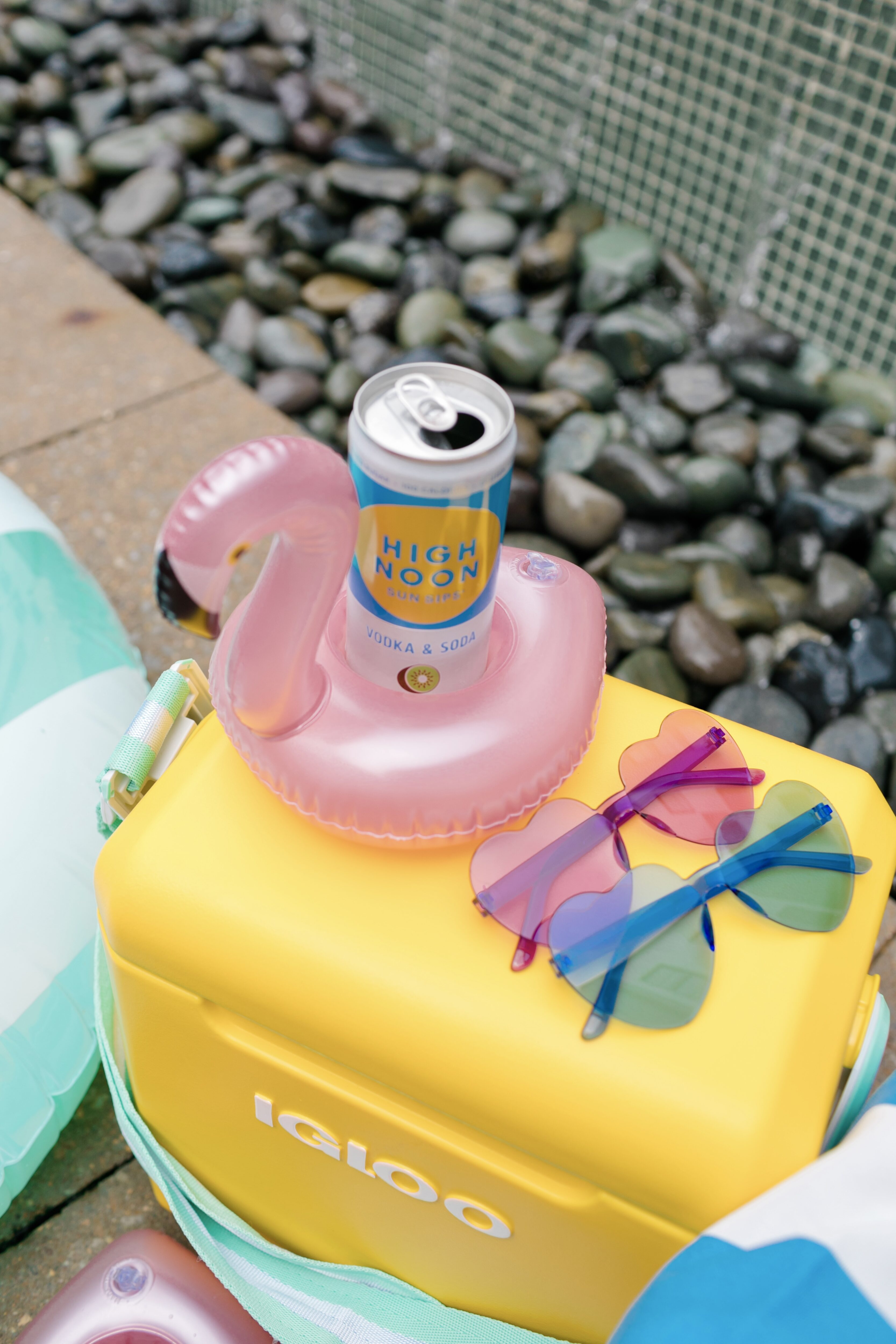 6.) Create the perfect summer playlist. Think fun, upbeat and chill and come up with the perfect playlist to play poolside.
7.) Provide the essentials for guests like towels, sunscreen, bug spray, aloe vera. The hotel provided towels, and I brought the others for guests just in case someone needed it.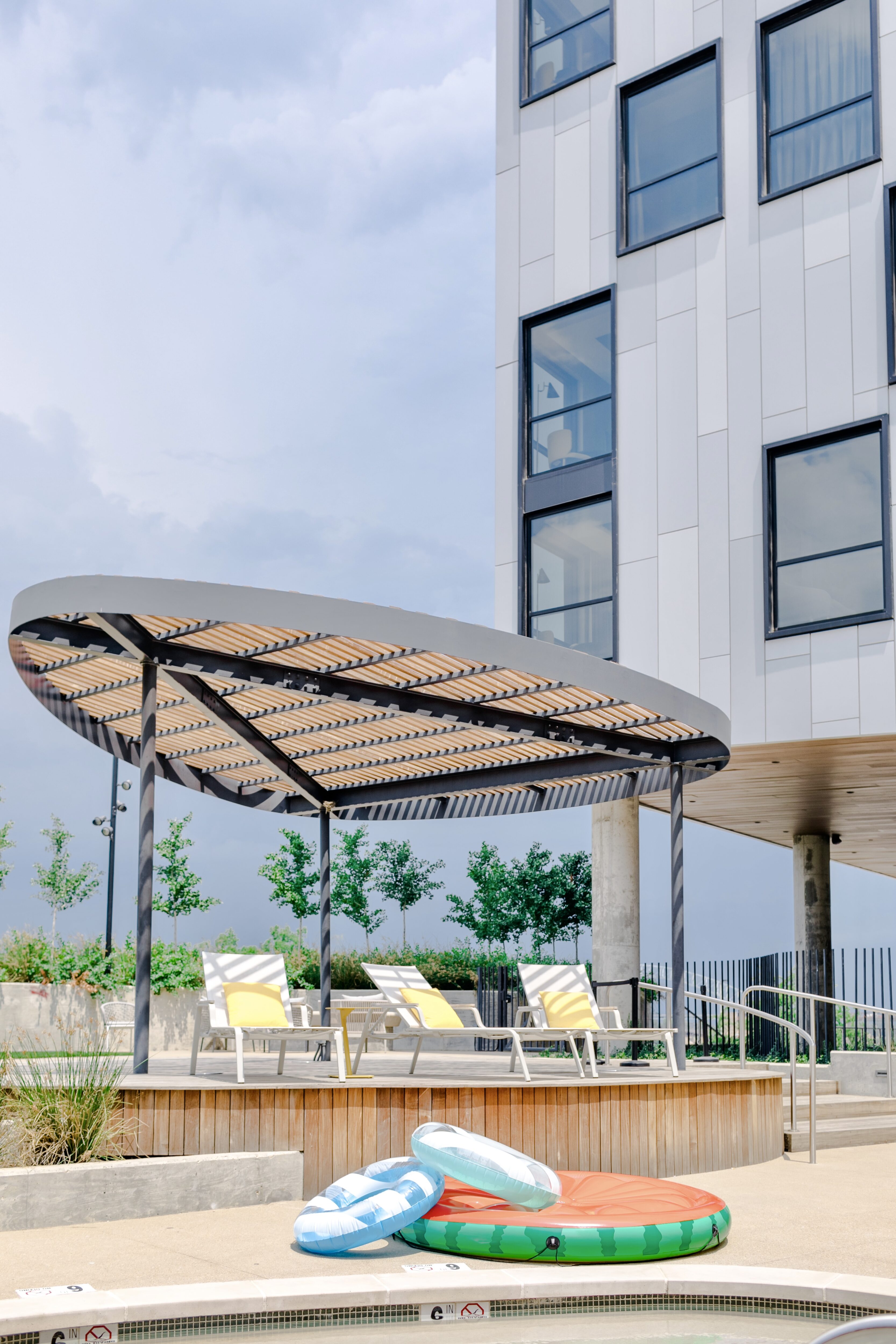 8.) Have a spot where guests can cool down either indoors or in a cabana or other covered area. We had several covered areas and 4 large cabanas where people could cool down and relax for a bit in the shade if they wanted to.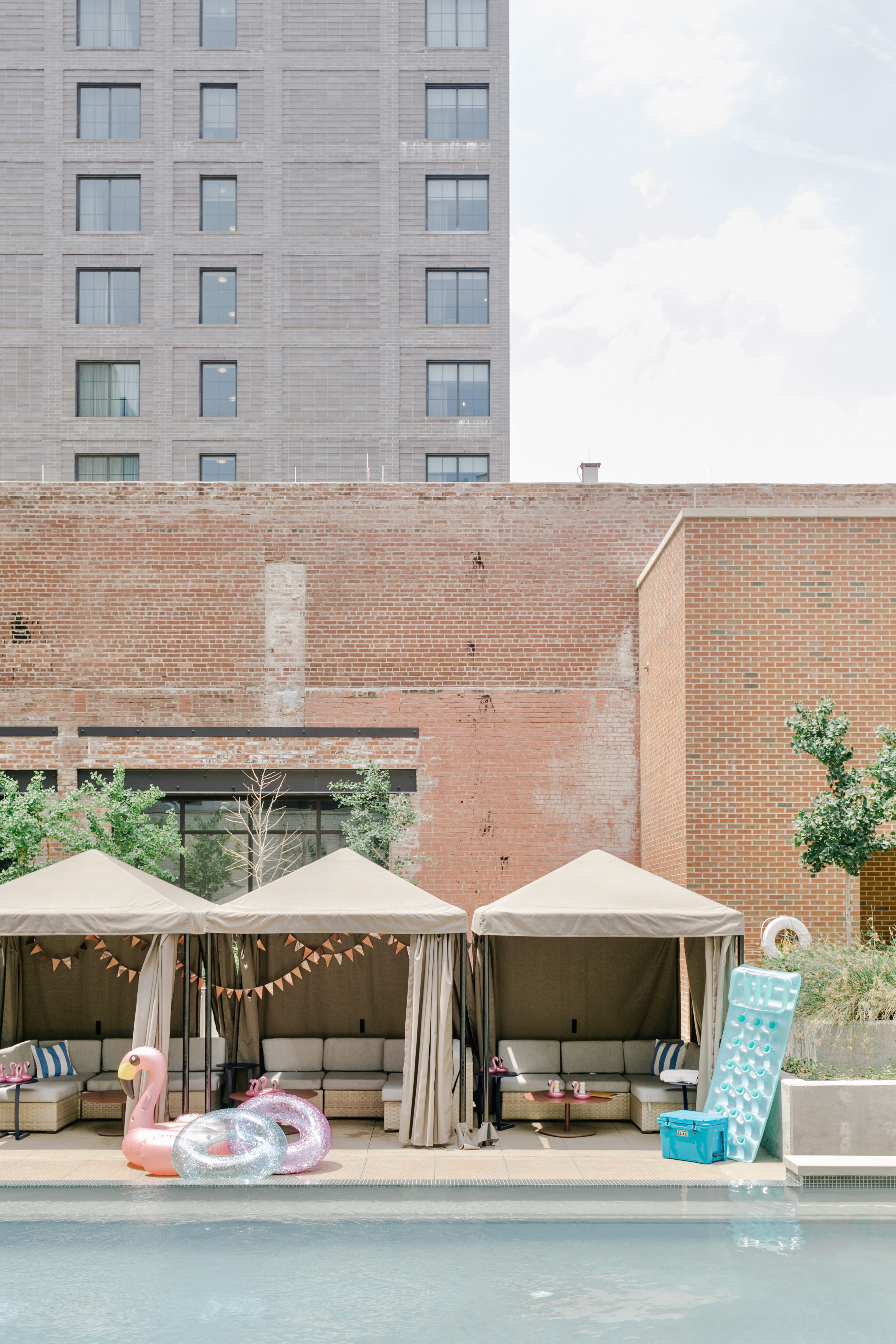 9.) Don't forget the party favors (like fun heart shaped sunglasses like we did!) And a bonus is they make for great photo props. My friend Mary Kate brought these, and they were perfect for the party.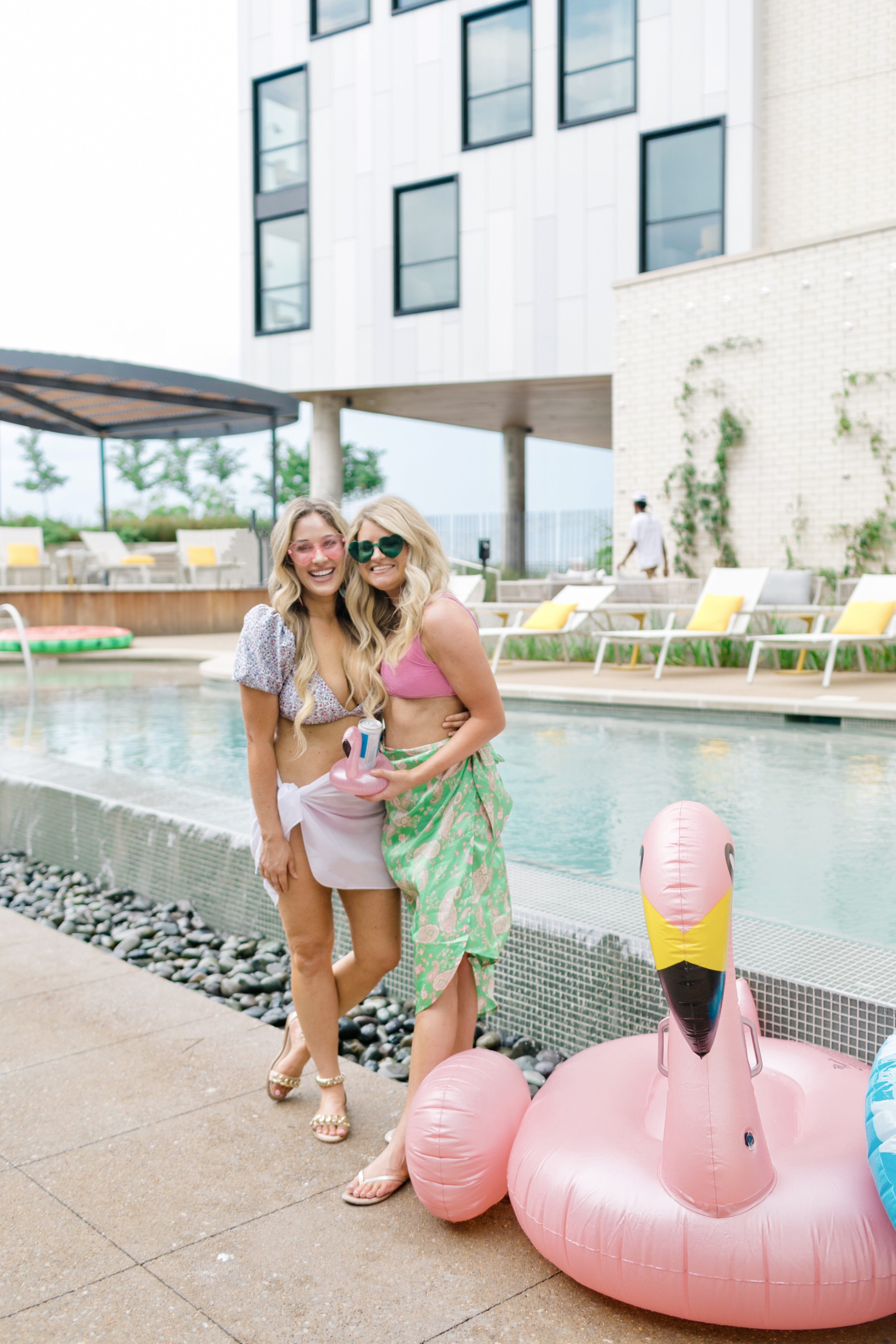 Believe it or not, the weather was in the 70's last weekend, and it felt SO good! It was just perfect! It was so nice to sit outside with the breeze and just splash around in the water and catch up with friends.
After the pool party, we headed upstairs to Beck & Call for dinner. I had wings and a wedge salad, and they were amazing! We always are so impressed with our food and drinks at Hyatt Centric.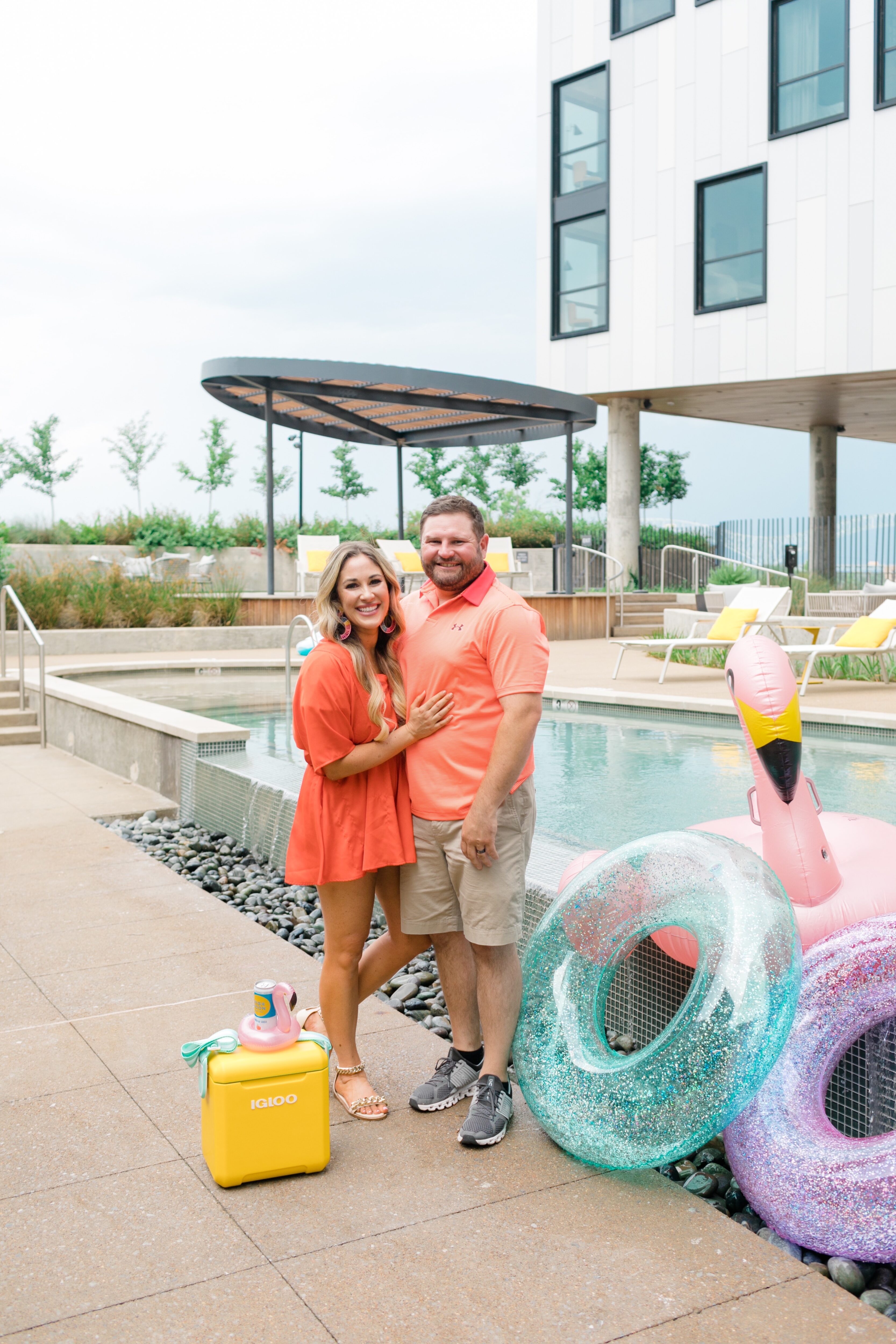 The perfect ending to our adult pool party was they we were able to just stay where we played. We booked a hotel room and stayed downtown with a nice room that overlooked the river. It was so convenient, and it was such great weekend!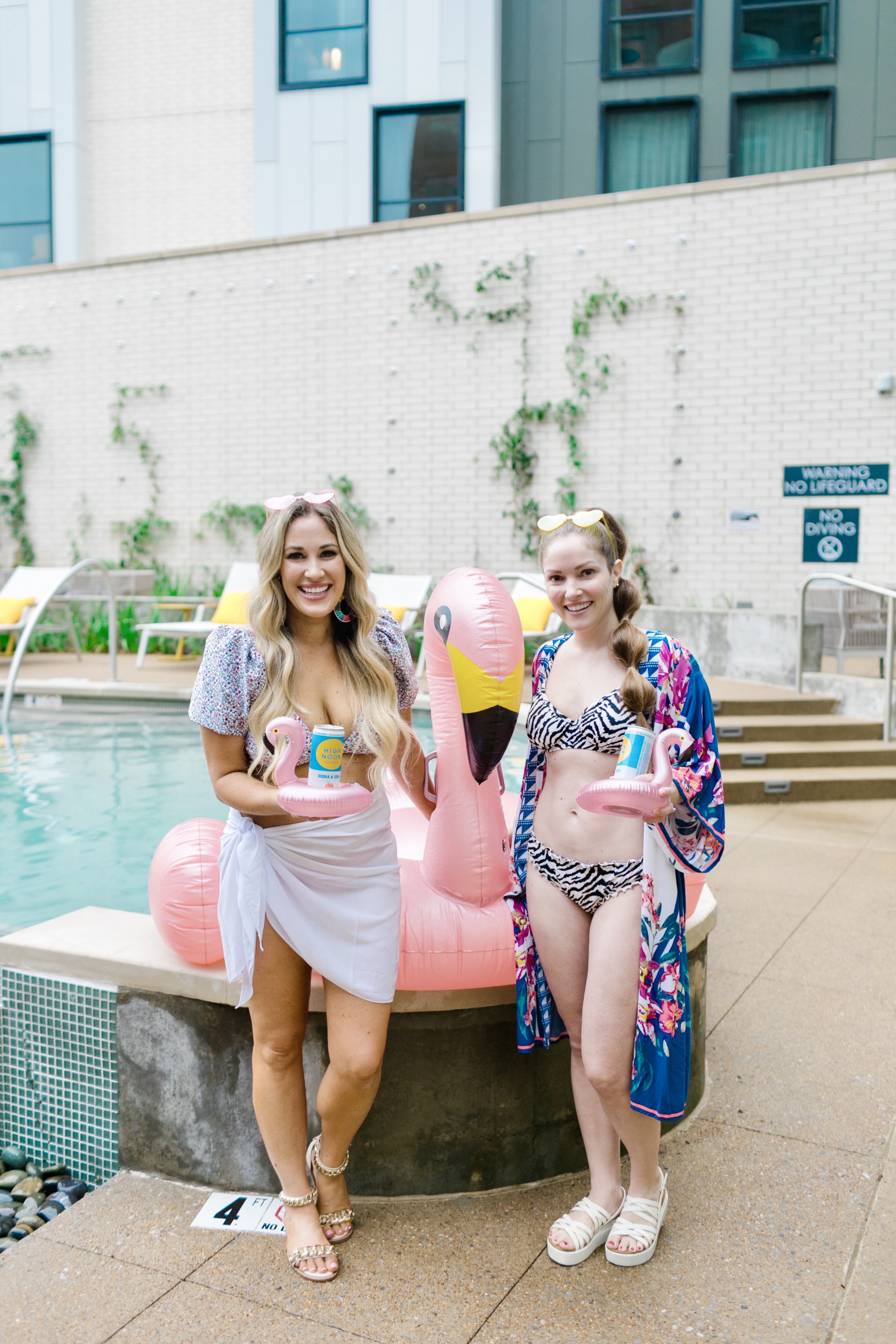 If you're planning a party soon, think about having a pool party at Hyatt Centric Beale Street. It's the perfect way to celebrate and cool off during the summer months. Are you throwing any pool parties this summer?