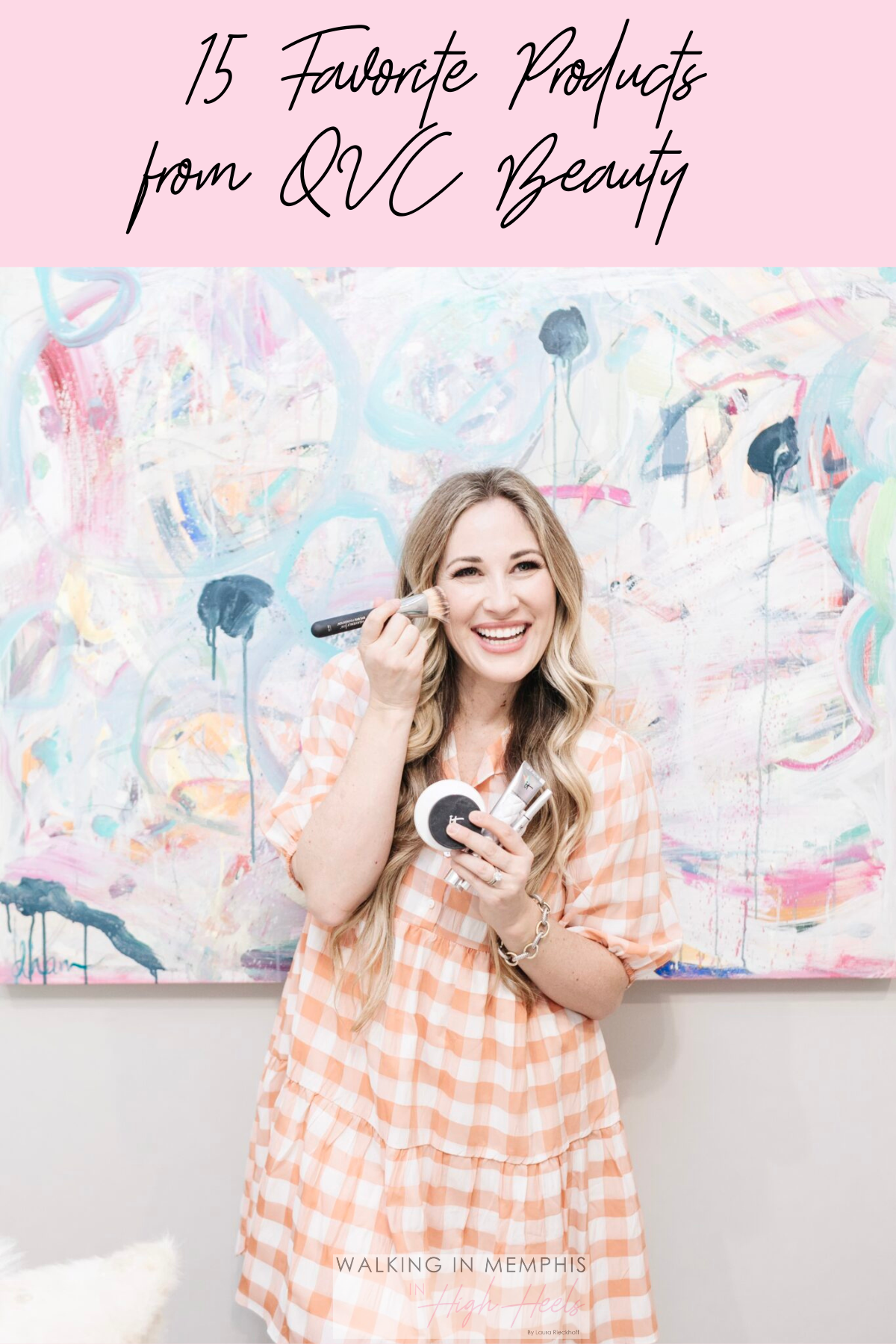 My 15 Favorite Products from QVC Beauty

QVC has really been killing it lately, especially with their beauty products! If you haven't purchased from QVC beauty or home before (first of all, why not, but second of all, you can make easy pay payments and split up the cost for no fee.) One of the very first purchases I ever made as an adult was actually from QVC. I bought my sister some jewelry when I graduated high school and was so excited to give it to her. I did the easy pay payments, and it made it so affordable!
Fast forward over 2 decades, and they still have easy pay. You can find amazing prices on some of your favorite products. You can order online or via phone. You can watch videos of some of the products being presented and used, and I love reading all the reviews. QVC customers know how much we all love seeing those reviews and rely on them!
And if this is your first QVC order, use code OFFER to save $15 off your purchase. Now you can see why I'm such a huge fan of QVC. They make shopping there so quick, easy, and worth it! With summer here, I've started swapping out my skincare and beauty routine. I'm adding in a higher SPF, a darker foundation to match my spray tan and moisturizing products for my skin.
I'm sharing 15 of my favorite products from QVC beauty above, and a lot of them are on sale too. Snag them for yourself, or save them for the perfect gifts whenever you need one for a friend's birthday or a little pick-me-up. Beauty products always make the best gifts! Have you shopped at QVC beauty before? What are some of your favorite beauty products?