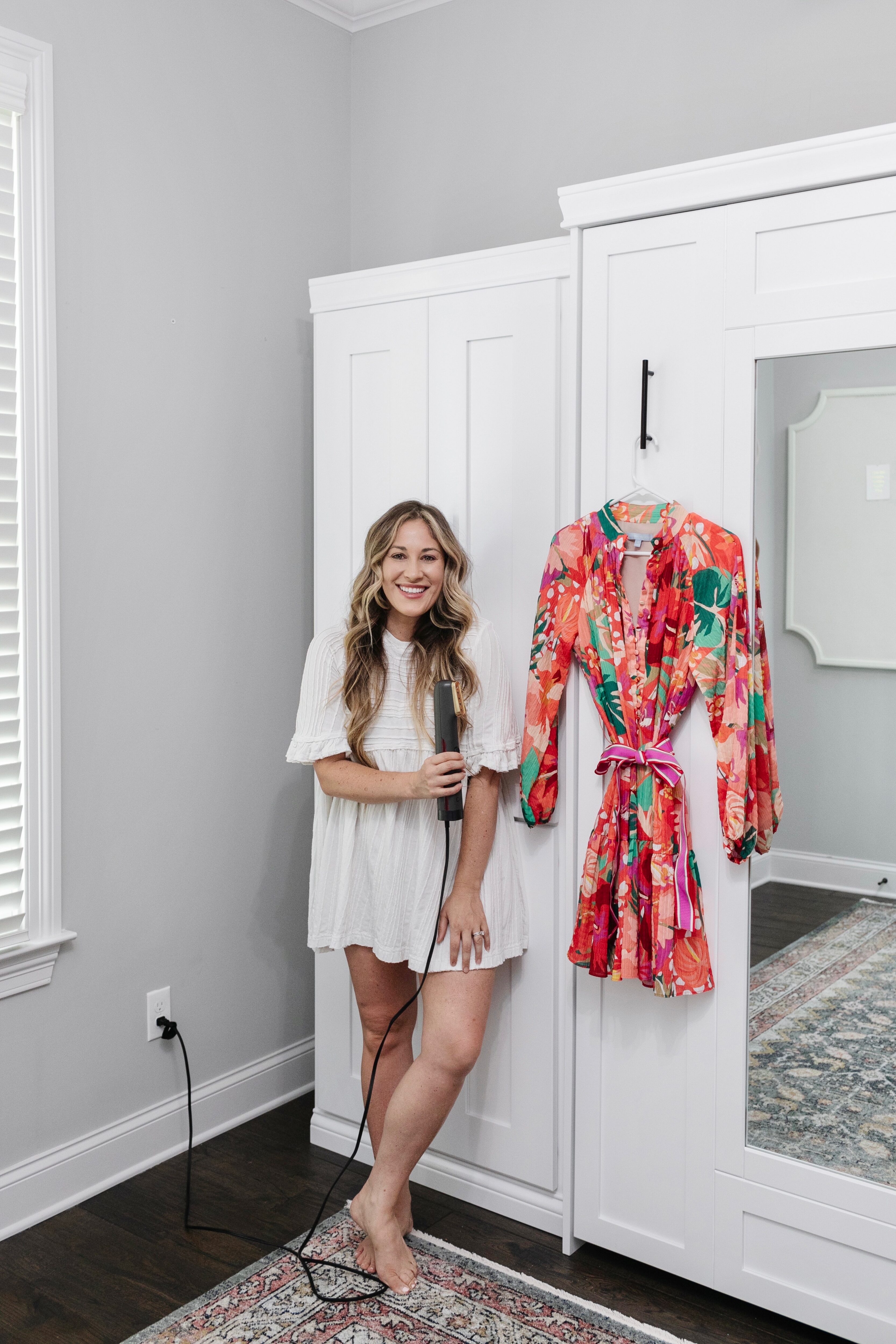 We have a ton of traveling coming up, and while traditionally I have just used the iron in the hotel room we are staying at to de-wrinkle my clothes, I finally decided it's time to invest in a good steamer! While out of town for a wedding recently, I used the iron to iron my dress I was wearing to the event, and it completely burned a hole in the dress. And that was with me following the directions on the iron!
After that, I got a little nervous about using irons on more delicate fabrics. Especially while out of town with the kids and with no backup outfit to wear to a special event. That's when I started researching steamers. Honestly, I feel like they work so much better! They are fast and easy, and they don't pose the same risk of destroying fabric like an iron does.
If you've bought a steamer recently, you know there are so many different brands and kinds out there, and it can be overwhelming! I knew I wanted one that was compact but still worked well, and one that was affordable. That led me to finding the perfect steamers that I absolutely love!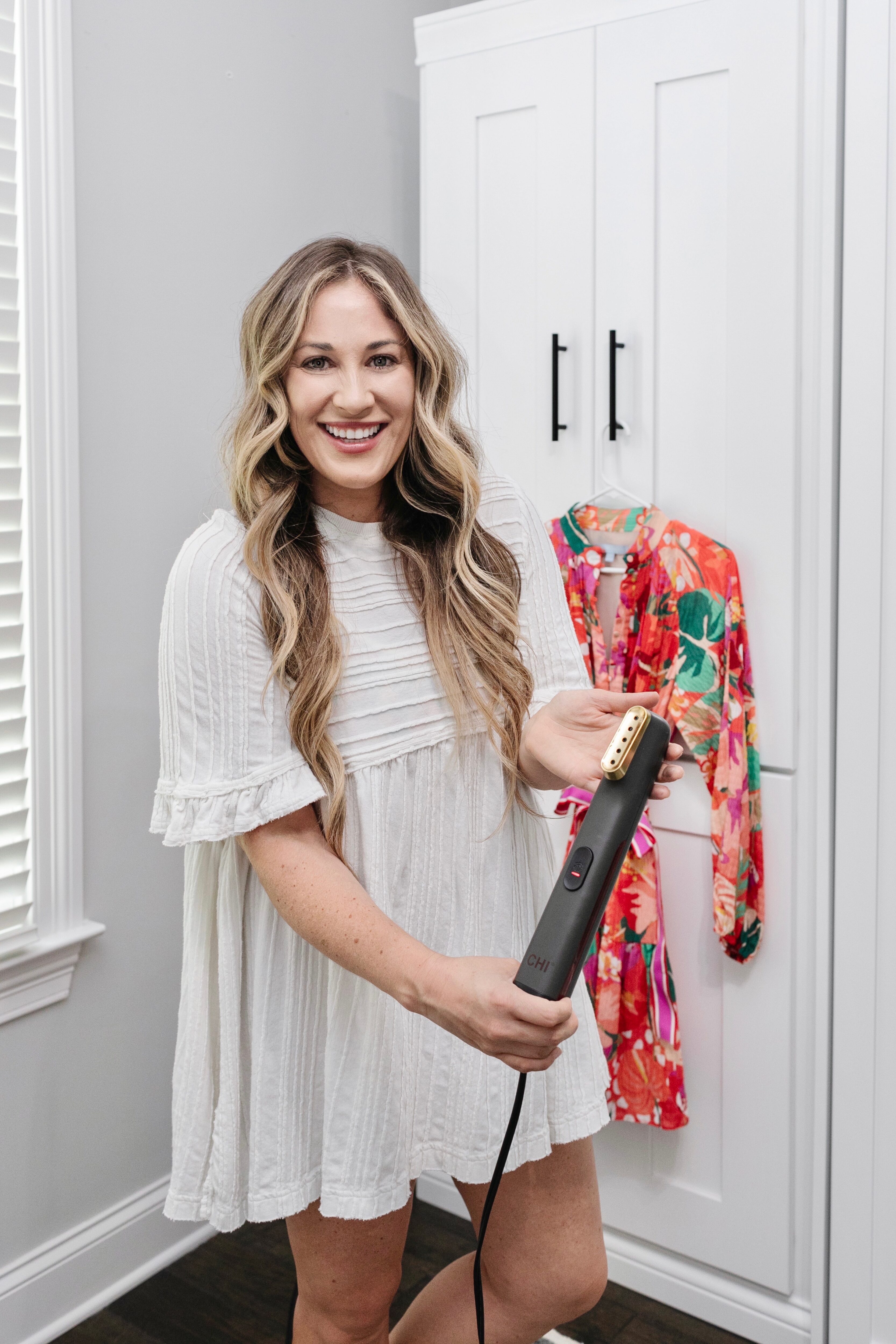 This Chi steamers is smaller than my flatiron. It's from a brand I love and trust already. It works great, and it's quick and easy to use. It also works for quite a while with just filling it up with water. I can steam an entire dress in just a few minutes. Must faster and easier than using an iron in my opinion!
These are the other clothing steamers that made my list too, but ultimately I decided on the Chi because of the price, shape and size and the brand. Check out the other best rated steamers below and let me know which one you have. This has been a game changer while traveling. We are flying to Vegas next week, and you better believe I'll have my favorite new steamer packed with me!
Black + Decker Advanced Handheld Garment Steamer
Conair Extreme Turbo Steam 2 in 1
Conair Turbo Extreme Turbo Steamer