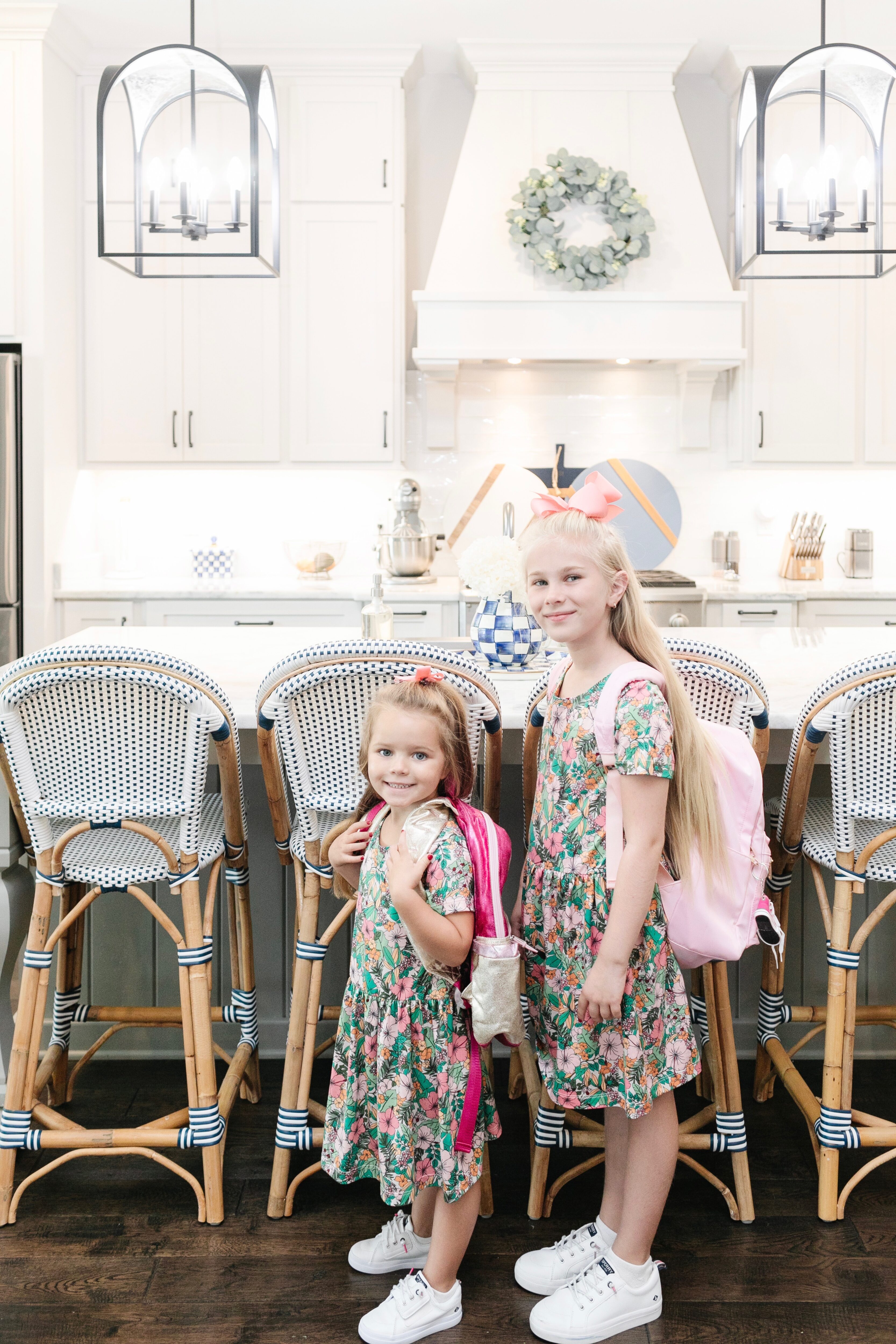 Back to School Look

Leighton's first day of school was last week, and Amelia's first day was this week. Leighton is now a 2nd grader, and Amelia is finally starting school in pre-k! The girls have been so excited! We have been back to school shopping for clothes and backpacks for weeks, and they picked out the cutest pieces.
They picked out these adorable little floral dresses from Dillard's Wolfchase and these comfy sneakers that have been a favorite this summer. They are classic white but have some fun touches of hot pink on them (which Amelia loves!) Amelia got a cute little metallic backpack, and Leighton chose a custom one with her initials on it.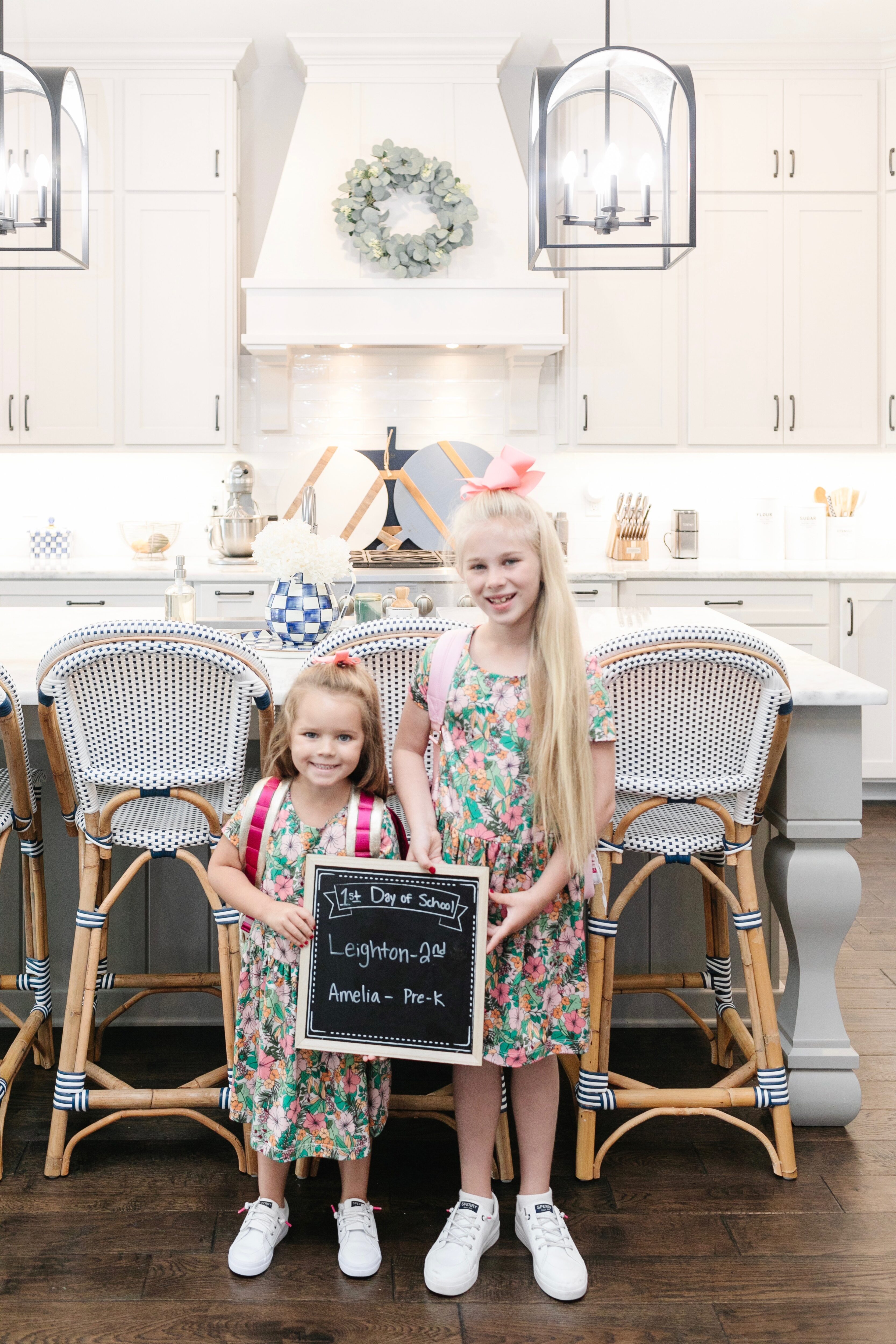 Leighton got to meet her teacher last Monday, and she loves her! I am so happy! She absolutely loves school, especially math, reading, and art. She is excited to make new friends this year. Luckily, she will still have 3 of her best friends cheering with her this year, so she will still see them twice a week. I can't wait to see what new friends she makes and what she learns this year!
Amelia is really excited to finally start school this year. It will be so good for her to be around other kids more and start making good friends. Right now her best friends are her siblings, so I'm excited to see the other friendships she starts making and all that she will learn! She loves to sing and dance and has recently started loving coloring. I can't wait to see what subject becomes her favorite!
I know they will have such a great school year, and it will make all our school breaks even more special, and we hope to travel together and make memories as much as possible! Are your kids back yet?