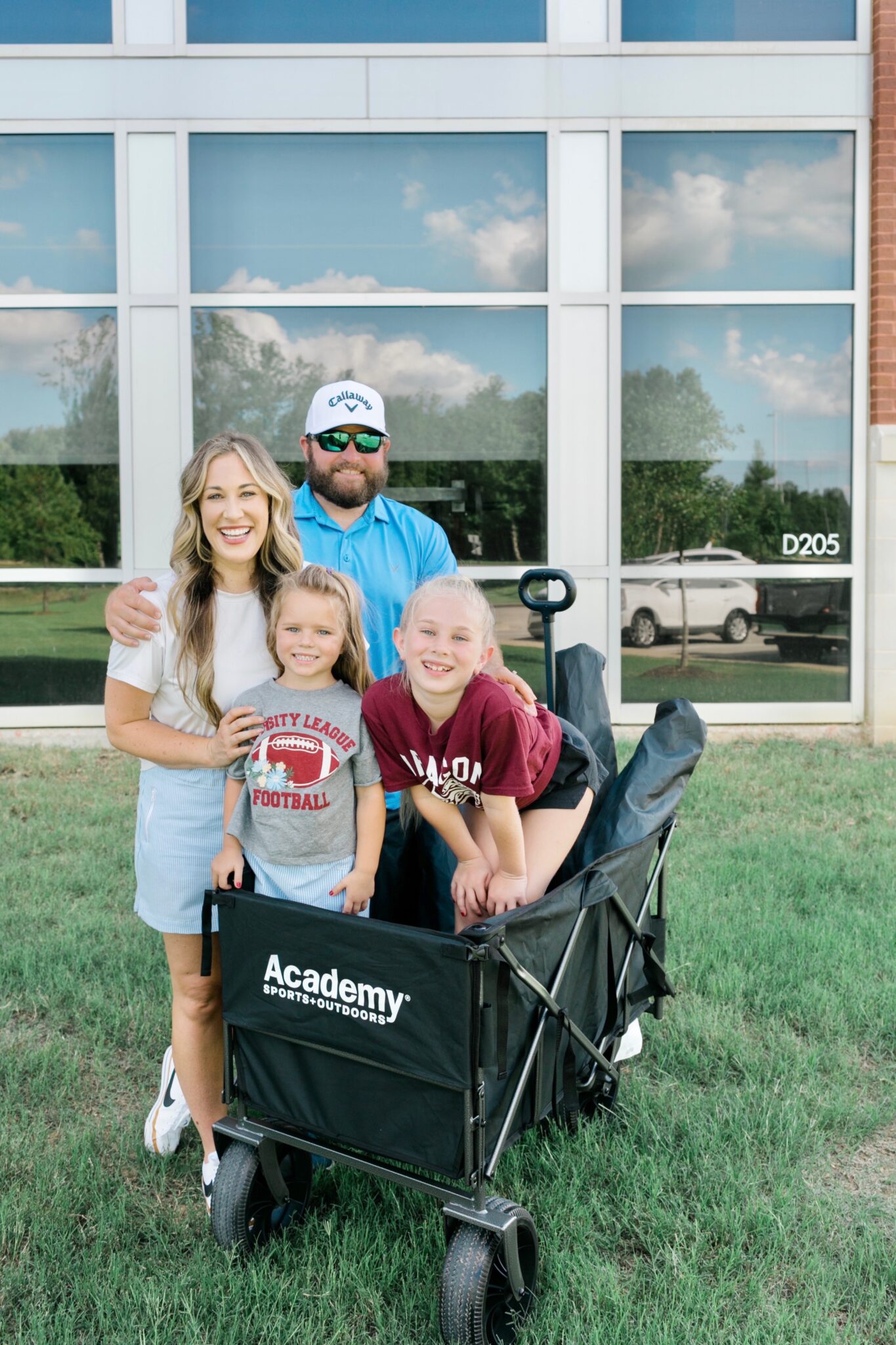 Shop the Look

Have you been tailgating with kids during football season? A couple of weeks ago, we went to Dragon day in the town where we live, and it was so much fun! It is a fun event where all the football players, cheerleading squads, pom teams and baton twirlers come out and perform. The girls had an absolute blast there!
We had just taken Leighton to her first football game last year, and this was our first time to take both the girls to a football game. They played, ran around, cheered on our team and ate plenty of good food. But there are some definite tips that helped me to prepare for our long day and night tailgating and out on the field with young kids. Keep reading below for my best tips.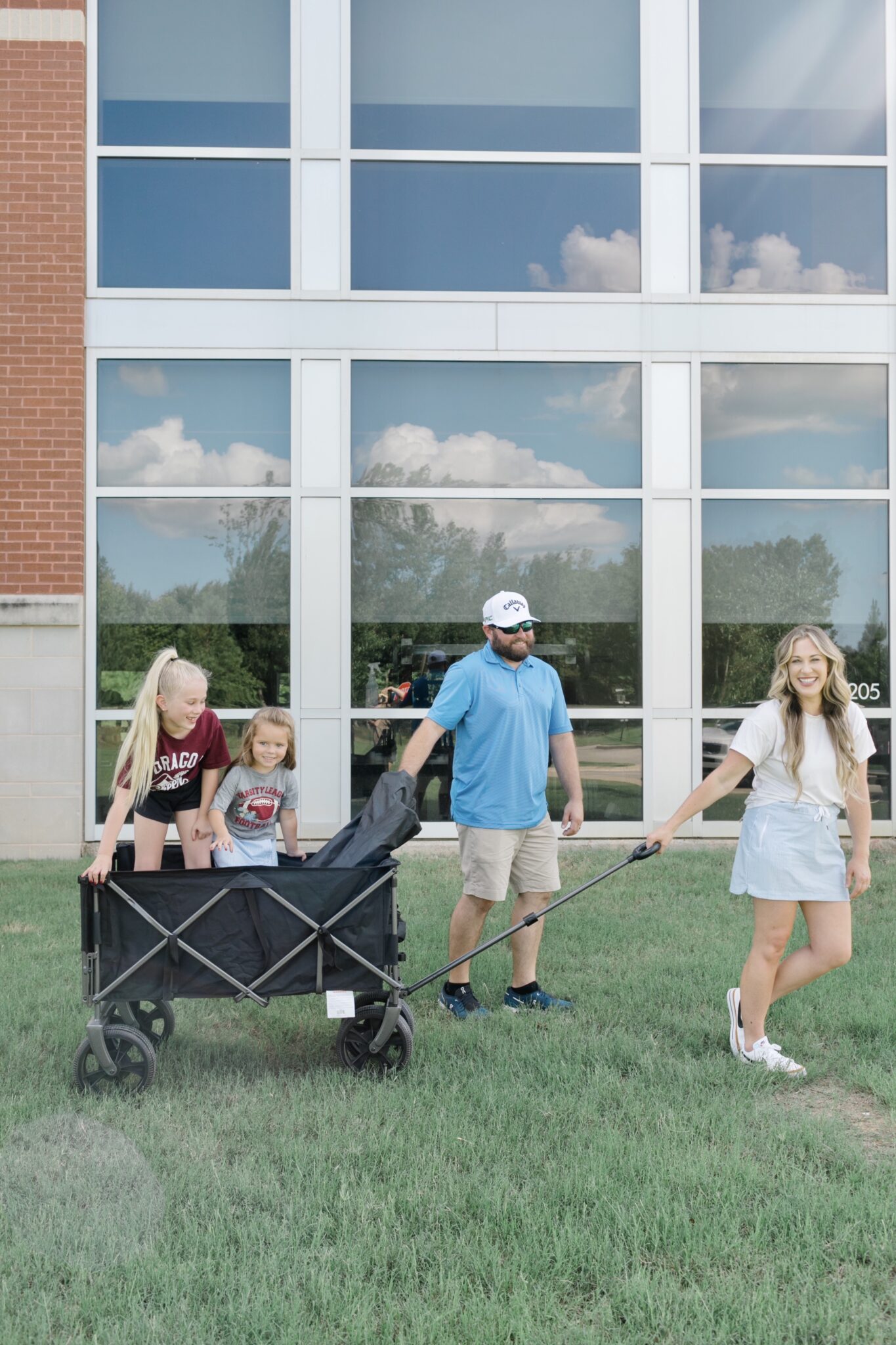 Tips to Tailgating with Kids
1.) Don't forget the sunscreen and bug spray. No one wants a sunburned and itchy kid, so make sure to pack plenty. And don't forget a first aid kit just in case.
2.) Make sure there is plenty of shade. Canopies, tents. Kids will need a cooler out of the sun spot to rest or nap. Misting fans are also a great option to keep kids cool.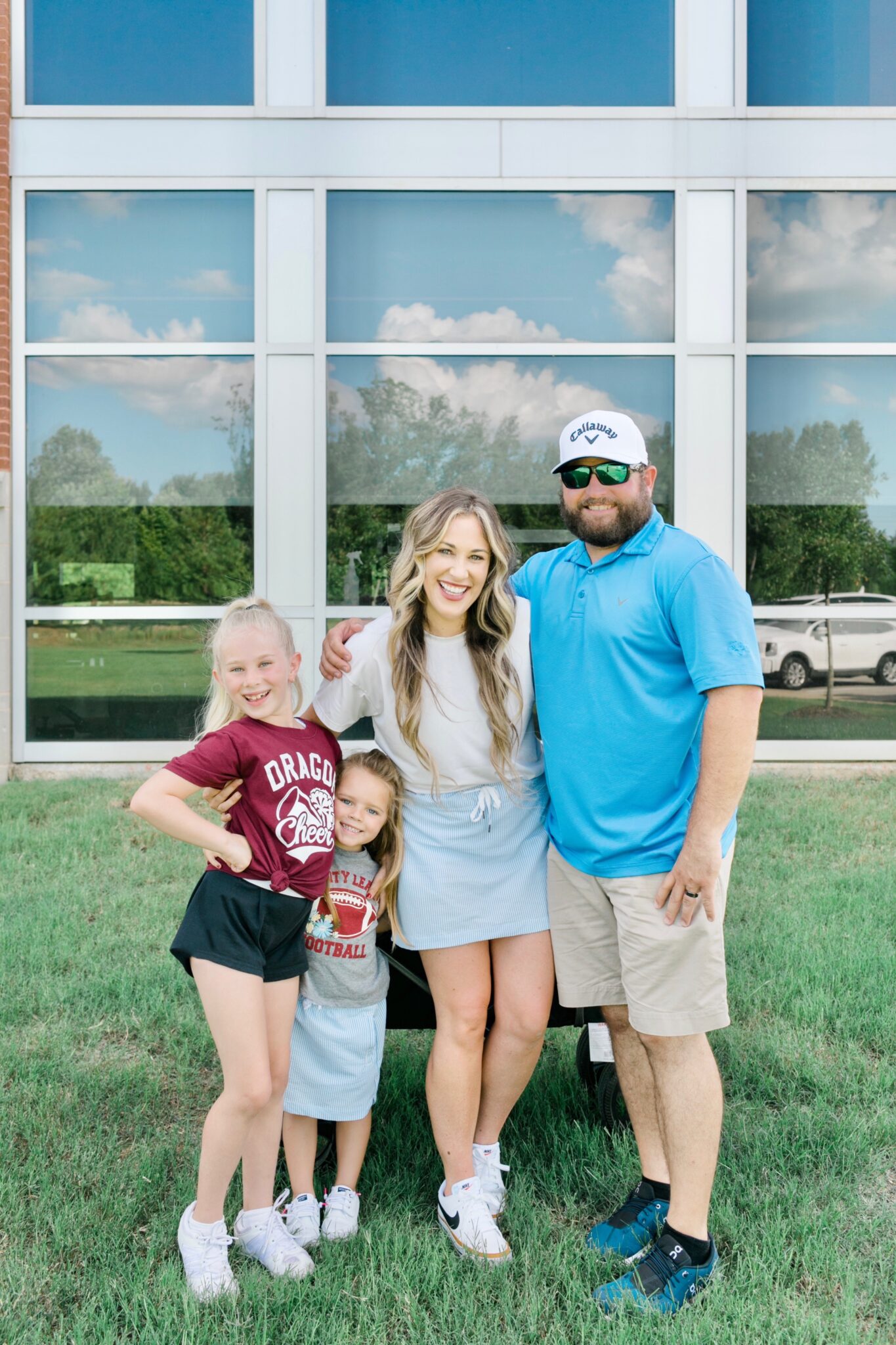 3.) Make sure you got a spot where a bathroom is nearby. This will definitely come in handy with the kids so you're not having to walk so far over and over all day!
4.) You can never have too much water! We love this big 5 gallon beverage jug to have accessible water all day long that the kids can even help get themselves.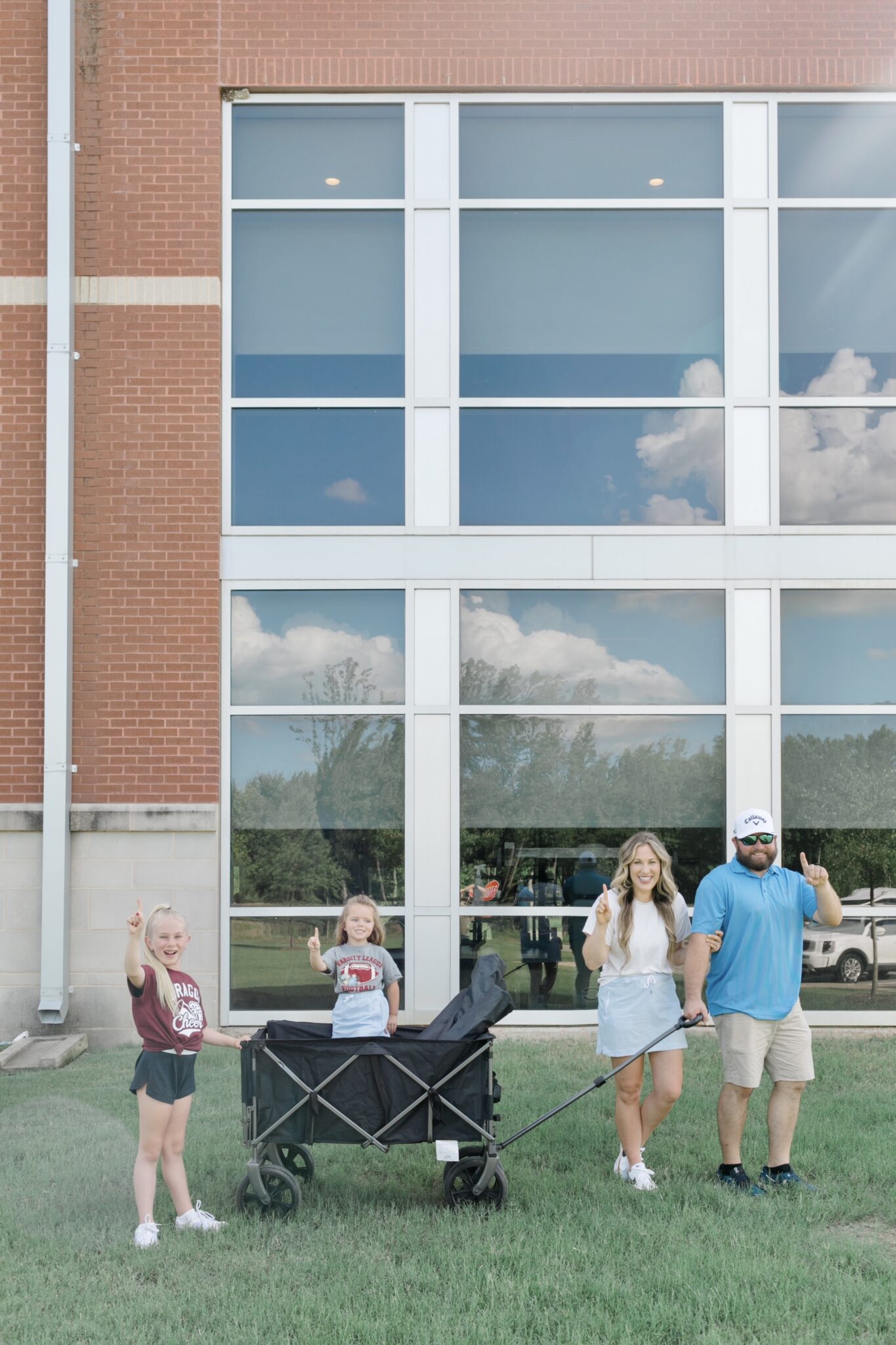 5.) Bring plenty of kid friendly foods and snacks. Chicken nuggets, fruit and veggie trays with dips, pretzels, popcorn. And bring them in cute kid appealing containers, plates or insulated cups?? Even better! Have any cool treats like popsicles, ice cream or snow cones? Another bonus! If you're cooking while there, make sure you bring a great portable grill and table for food to go on. And don't forget the coolers!
6.) Make comfortable areas for the kids to sit. Pack chairs (and don't forget the kid sized chairs too!) and blankets if it starts getting cool. Even if it's hot as can be, kids still seem to love outdoor friendly blankets and pillows. And if any of the kids need to nap while there, this will be perfect.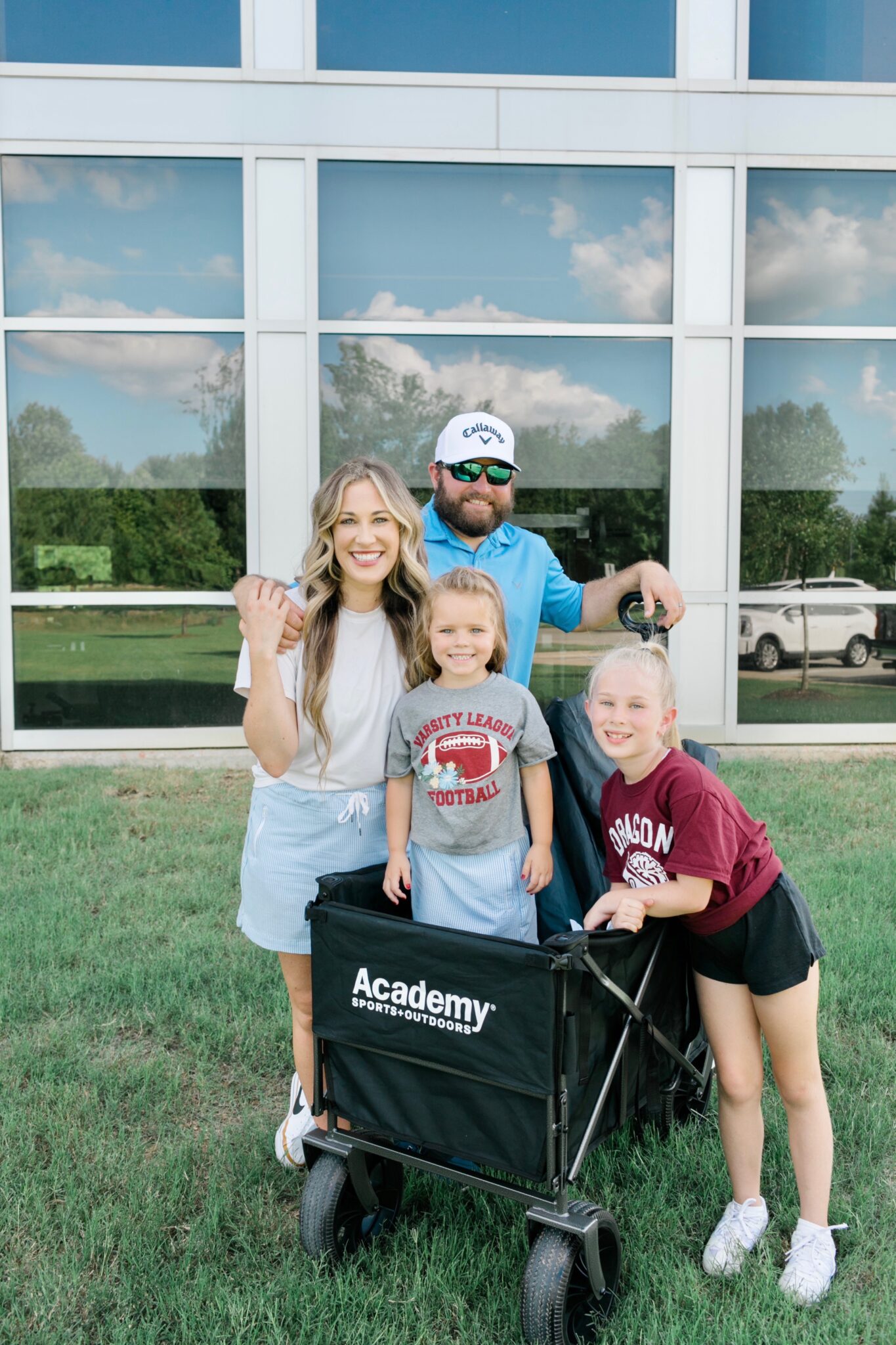 What to Pack
7.) Bring something for clean up. Think wipes, paper towels, napkins, hand sanitizer, disinfecting wipes. And even pack a change of clothes for the kids. It's better to be prepared! Kids are messy. = )
8.) Don't forget the yard games. Cornhole, frisbee, giant Jenga. These are some of our favorites! Have a designated play area near the food and drink area, and the kids will love it!
9.) Bring extra gear for the kids like pom poms, foam fingers and glow necklaces if the game will continue into night time. Kids will love them, and they will keep them entertained for a little while too.
10.) Don't forget the other form of transportation – a stroller or wagon! We have this wagon and absolutely love it! Not only does it help us to carry things around from the tailgating into the game, but it keeps the kids occupied too, carrying them around. This one is heavy duty and has a built in cooler too!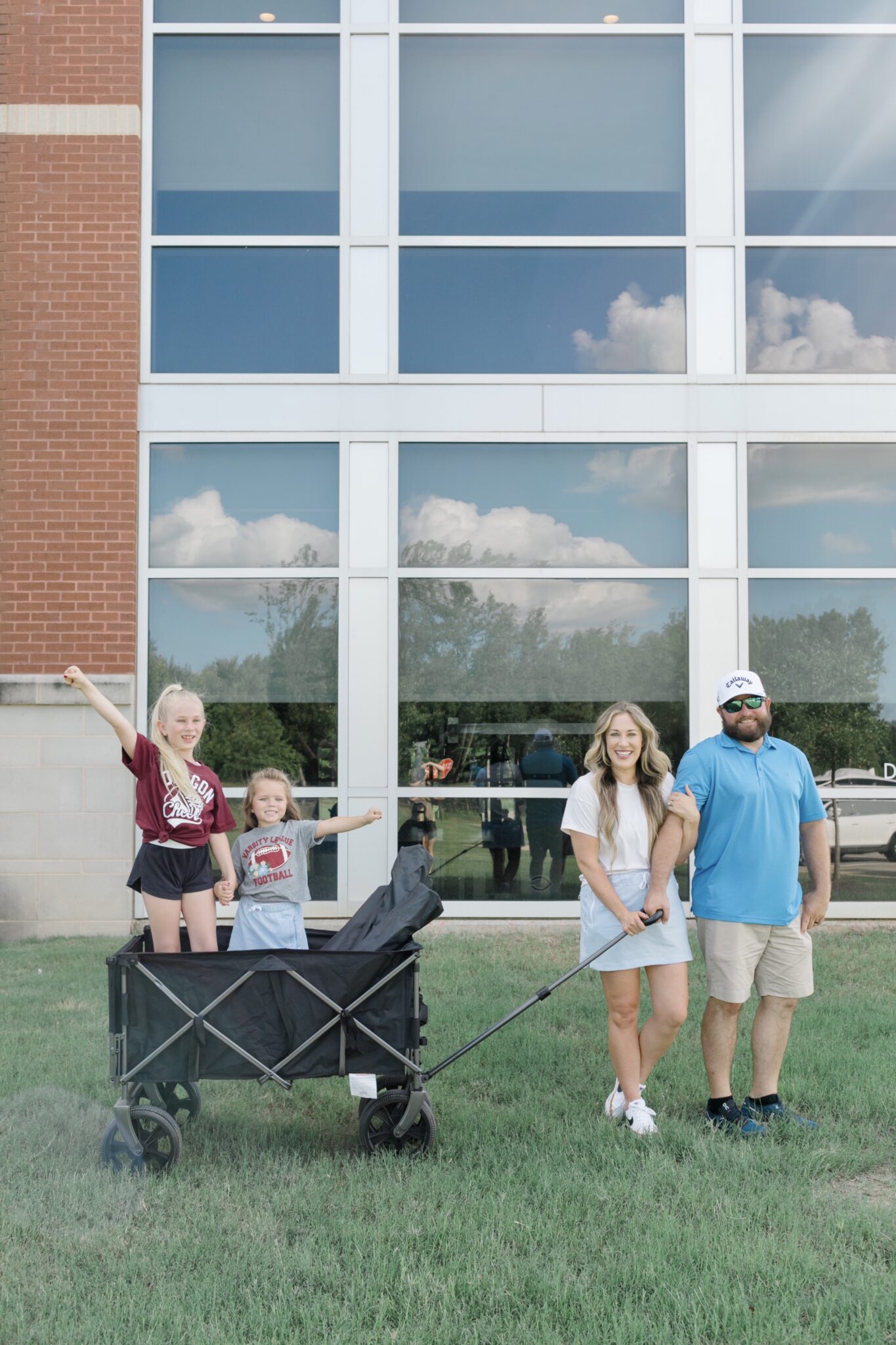 Though we wanted to take Grayson so badly, it was such a long, hot day, that I'm glad my mom watched him. The girls did great though! We cannot wait to go back to another game soon and take the baby too! We might just have to pack the stroller next time too. = ) Have you done any tailgating with kids before? What are your best tips to keep everyone happy and cool (or warm) all day?