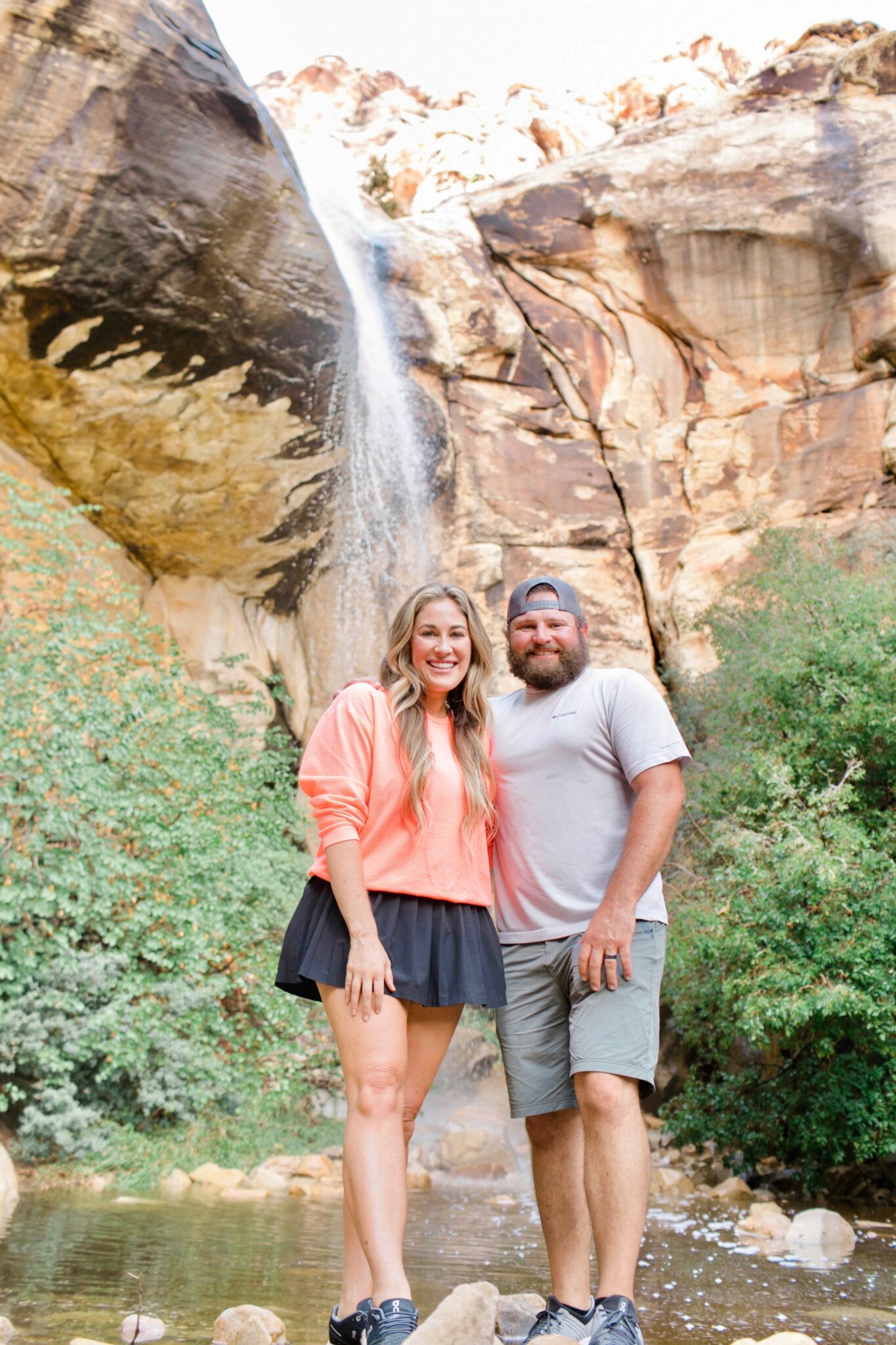 Last month, Matt and I took a nice little trip to Vegas. And while there, we spent most of our time at different parks. It was a blast! You can read more about our favorite parks to visit near Vegas here. On the last day of our trip, we visited Red Rock Canyon Natural Conservation Area. It was even more beautiful than I could have imagined!
Red Rock Canyon was designated as Nevada's first National Conservation Area. I had never heard of it before we visited, but did you know that 2 million people visit Red Rock each year?? Red Rock Canyon has so much to offer including a 13-mile scenic drive, miles of hiking trails, rock climbing, horseback riding, mountain biking, road biking, picnic areas, nature observing, and a visitor center with indoor and outdoor exhibits as well as a book store.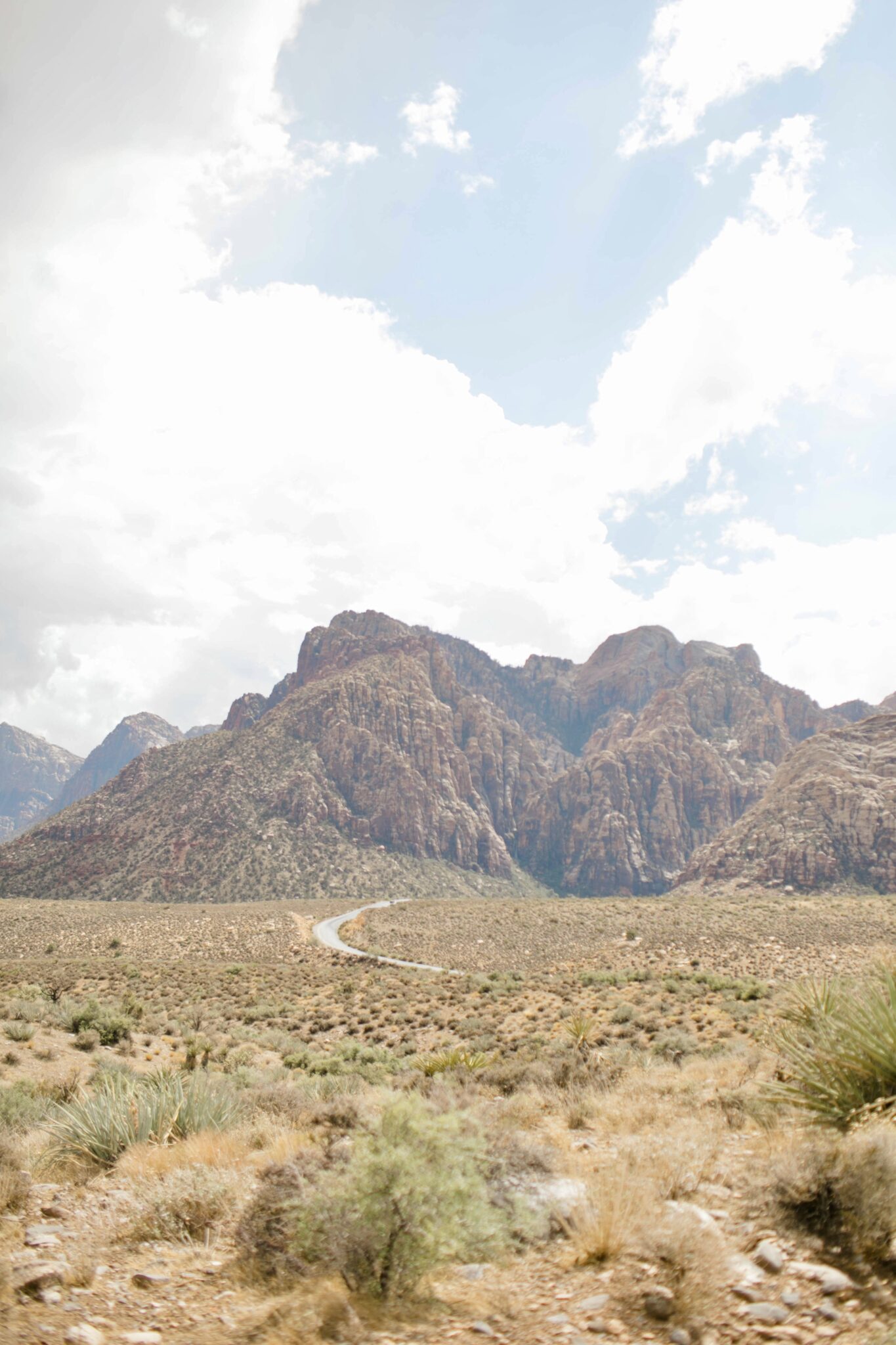 Driving up to the area, we could see the gorgeous red rock. It truly is a site to see. Once you get up to the main entrance, there is a parking lot with restrooms, a visitor center, and tons of rocks to climb. This was one of my favorite spots in the area. The rocks are just so pretty, and honestly, it was my favorite spot to hike here. There are tons of rocks and trails to climb that range from easy to much harder. There are several spots that are great for families and kids too.
As you drive through the 13-mile scenic route, you will go up and down hills and round around, and see more rocks. There are several great spots to stop and get some great pictures too. The last spot we came to of the day was another one of our favorites. While we were there, it started pouring down raining. It didn't last long, and when it cleared up, we were able to do some more hiking to a gorgeous waterfall.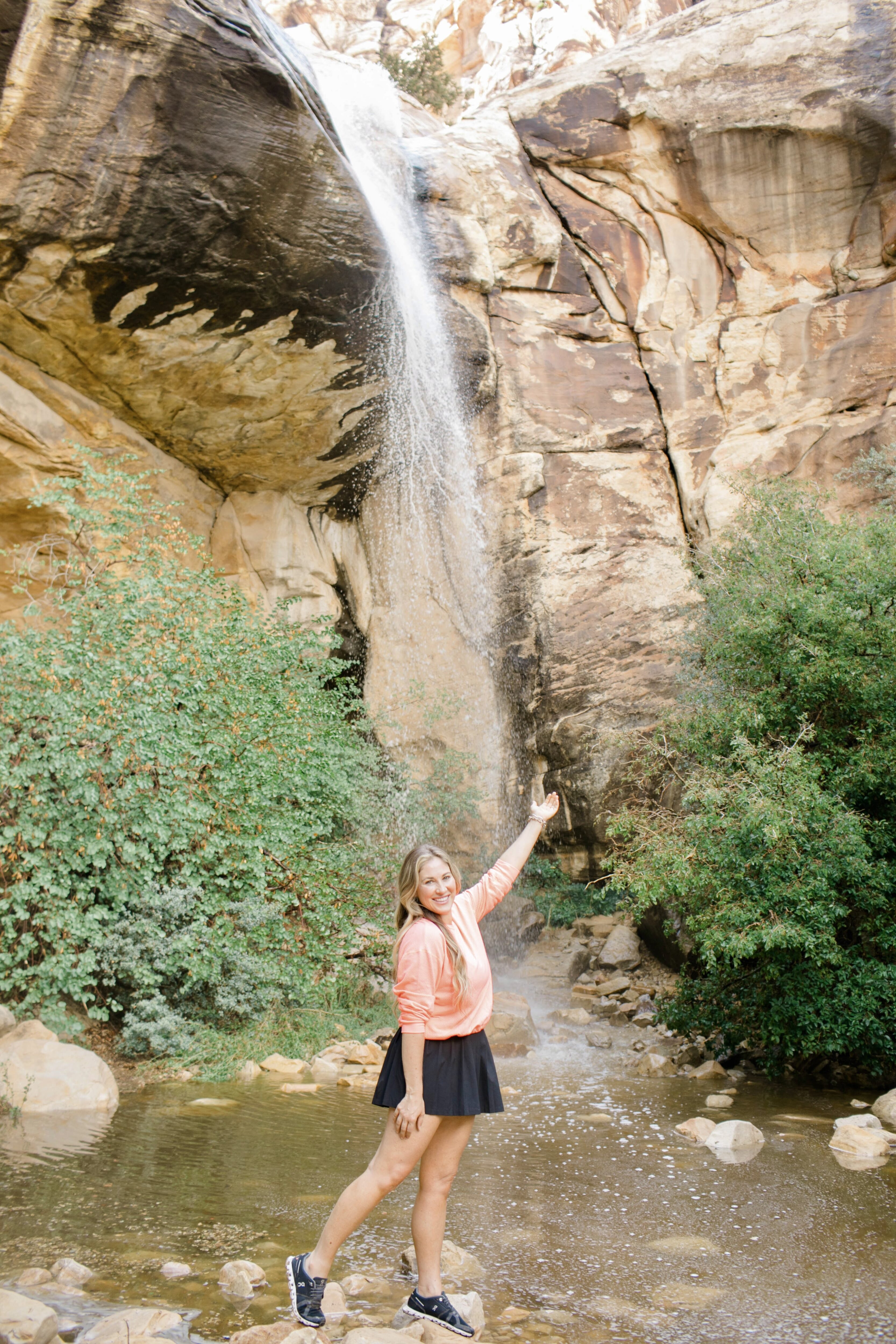 This is a pretty easy hike down a trail that leads you right to the waterfall. You can keep hiking up to the top or you can even walk behind it. It was so pretty and peaceful here. And with the water trickling down, it was much cooler here. The cold water felt great! This was definitely the perfect ending to our hike at Red Rock Natural Conservation Area. If you're near in Vegas, I definitely recommend stopping by here. If you have an America the Beautiful Park Pass, then you can get in for free! Have you ever been to Red Rock Canyon?