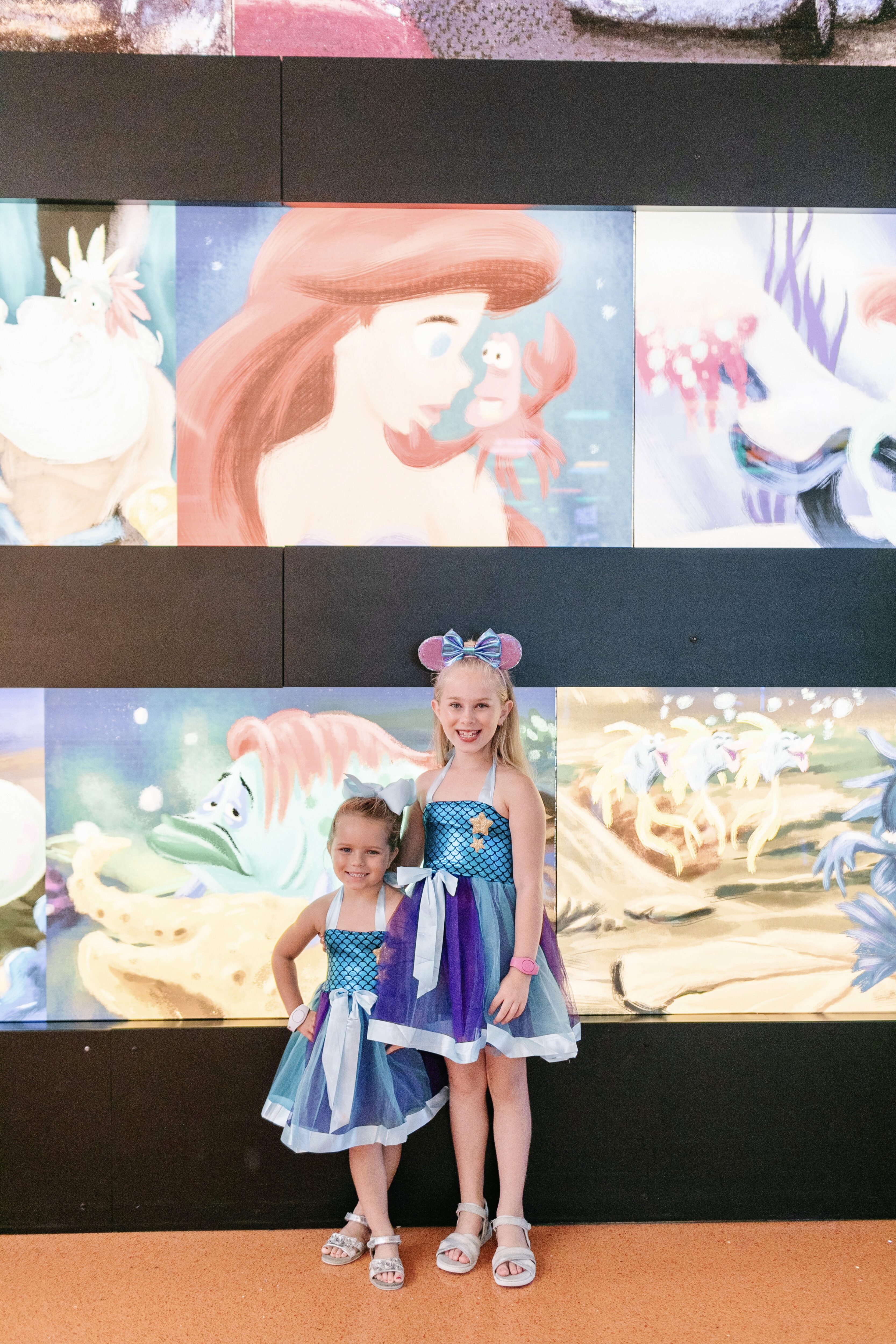 SHOP THESE EASY HALLOWEEN COSTUMES FOR KIDS:

Halloween will be here in just 1 short month – time to share my favorite easy Halloween costumes for kids! Halloween typically sneaks up on me after the crazy busy summer and before all the holidays and kids' birthdays. But this year, we are prepared!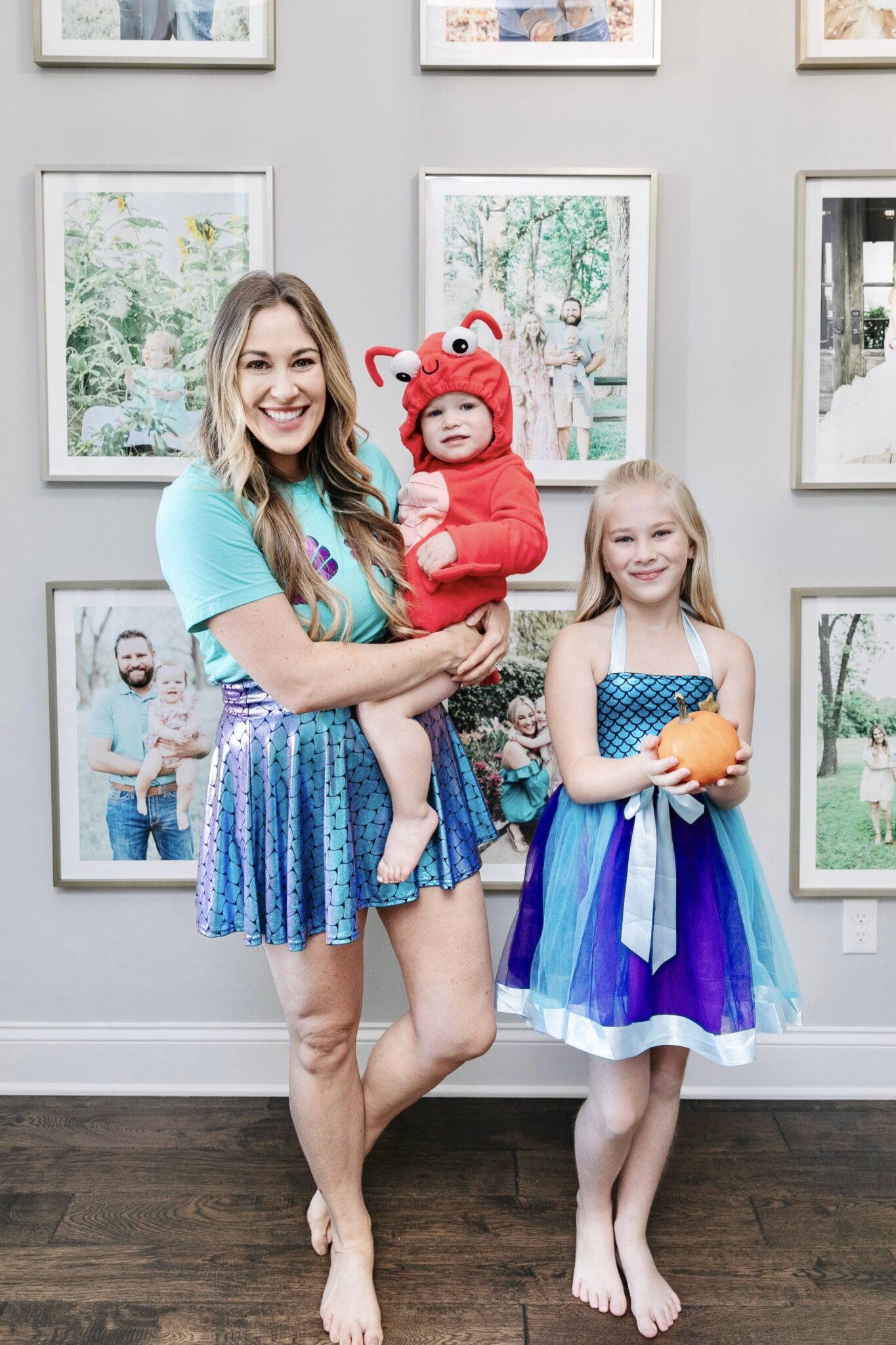 While in Disney, we went to Mickey's Not So Scary Halloween Party, and to prepare, I picked out these mermaid tulle dresses in advance for the girls. It's a win-win that they are also perfect for them to wear to Halloween this year. I got Grayson a matching lobster costume, and he is going to be Sebastian, and the girls will be Ariel. = )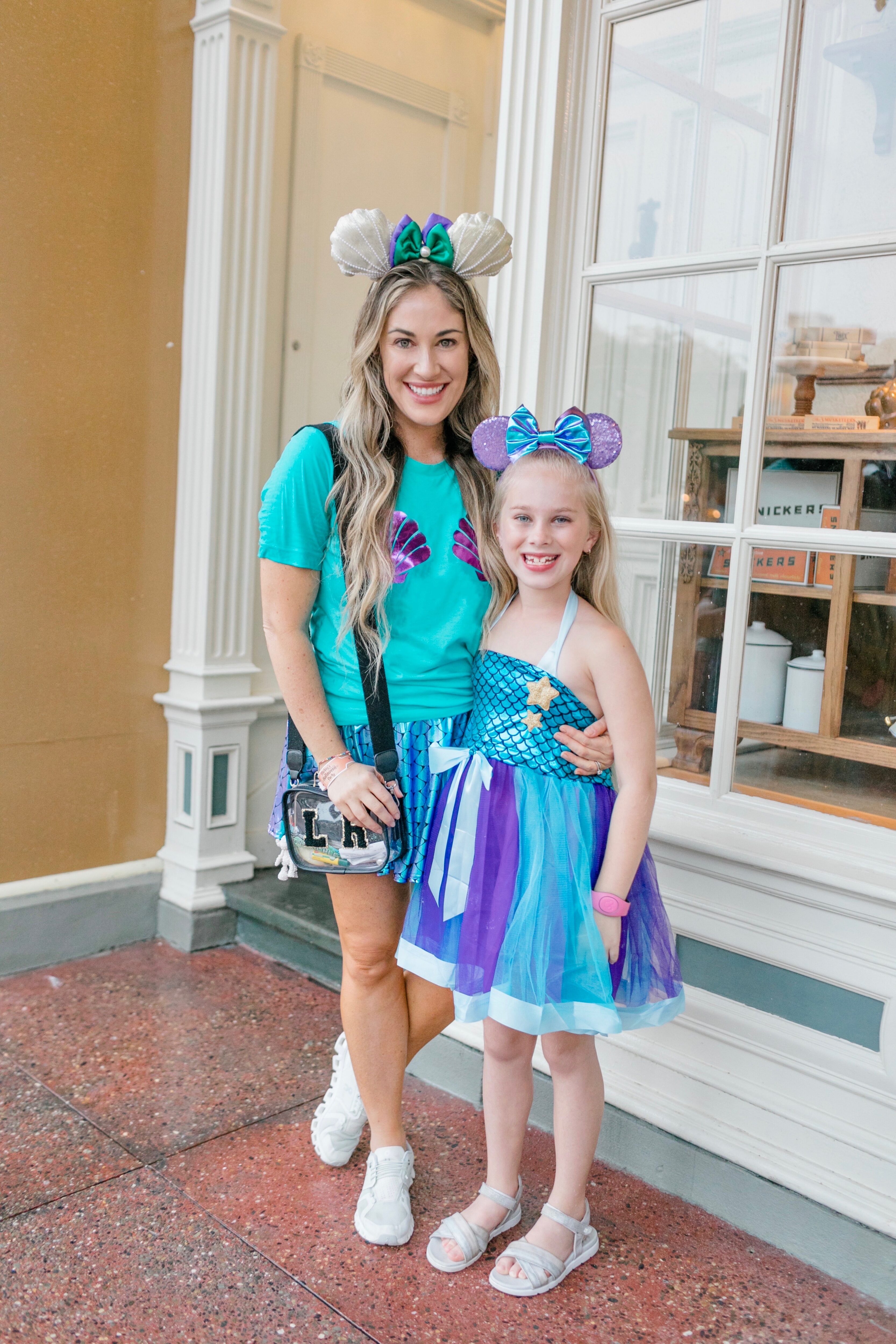 I am all about finding costumes that are inexpensive and that the kids can wear more than once. It is also so easy to get a tulle dress and turn it into an easy costume also. The kids love tutu dresses, and they are great to wear to schools and parties too. You might remember these super easy but cute looks the girls wore last year. We had some adorable little tutu dresses similar to these for Leighton's birthday party 2 years ago, so all we needed to add was some unicorn headbands.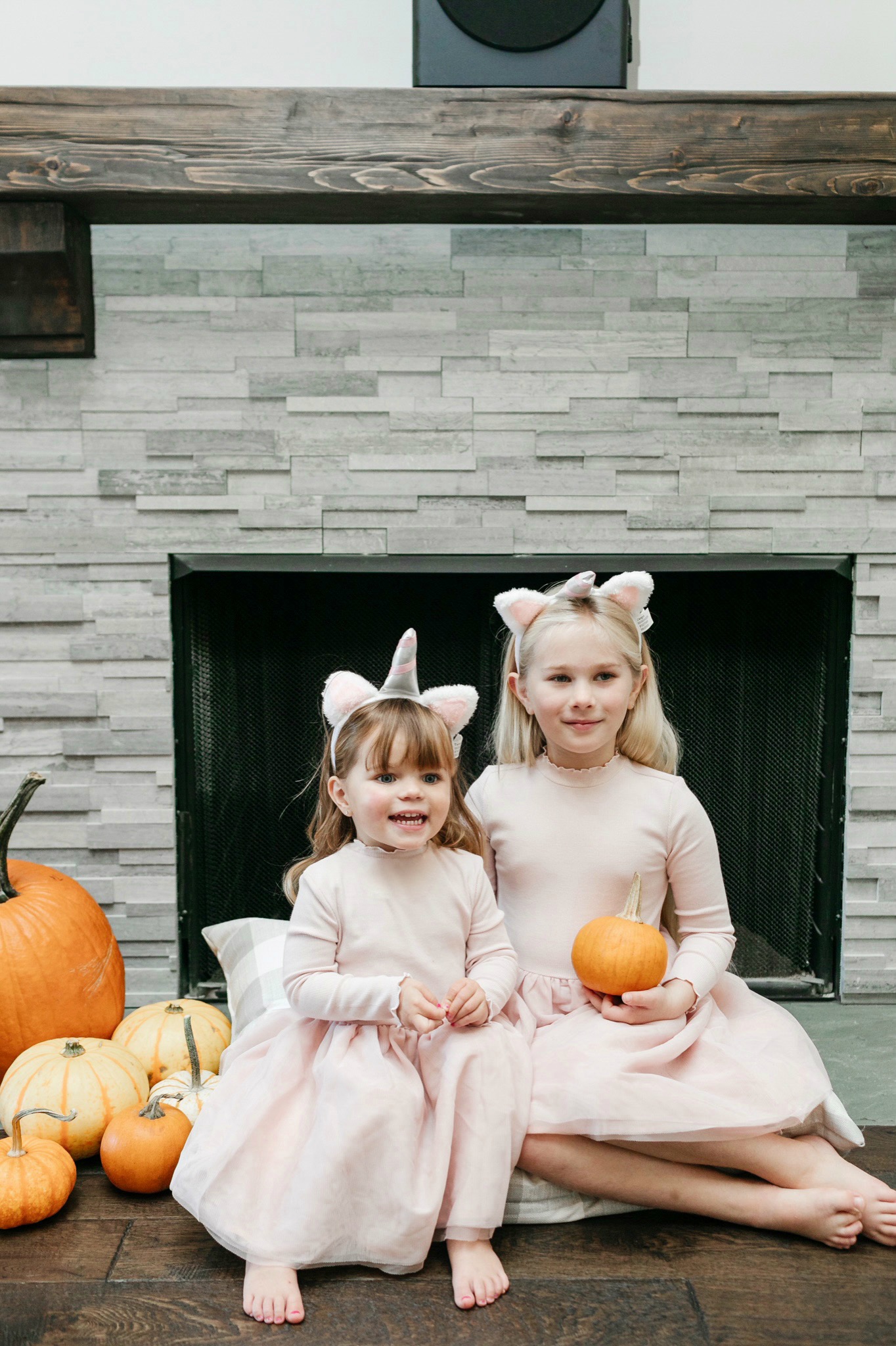 This was the most inexpensive costume I've ever put together hands down! The dresses come in different colors, so you could easily even do a cat, vampire, or most anything else! The girls loved their costumes too, and to my surprise, they wanted to wear their dresses and headbands nonstop! Now we keep tulle dresses on rotation. It's so easy to pair with a unicorn horn, cat ears, fairy wings, and almost anything to make such a quick and easy costume!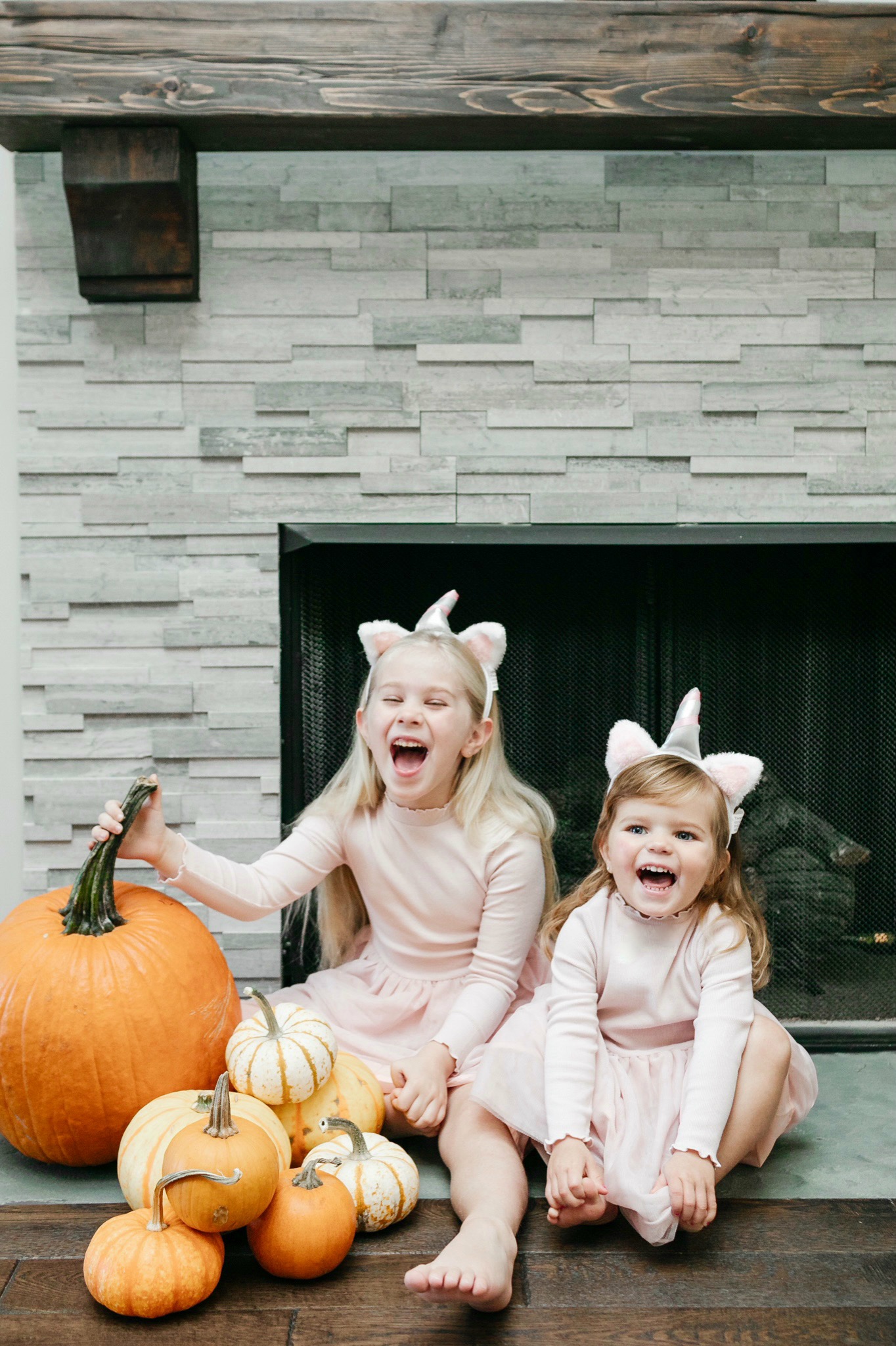 Another great way to save money is to get some adorable little matching Halloween pajamas. Not only are they great to sleep in all fall, but they are also perfect for Halloween parties and even doing some trick or treating. Especially for little kids! No scratchy costumes for the little ones. A soft, cozy pair of PJs can do the trick if they're really small!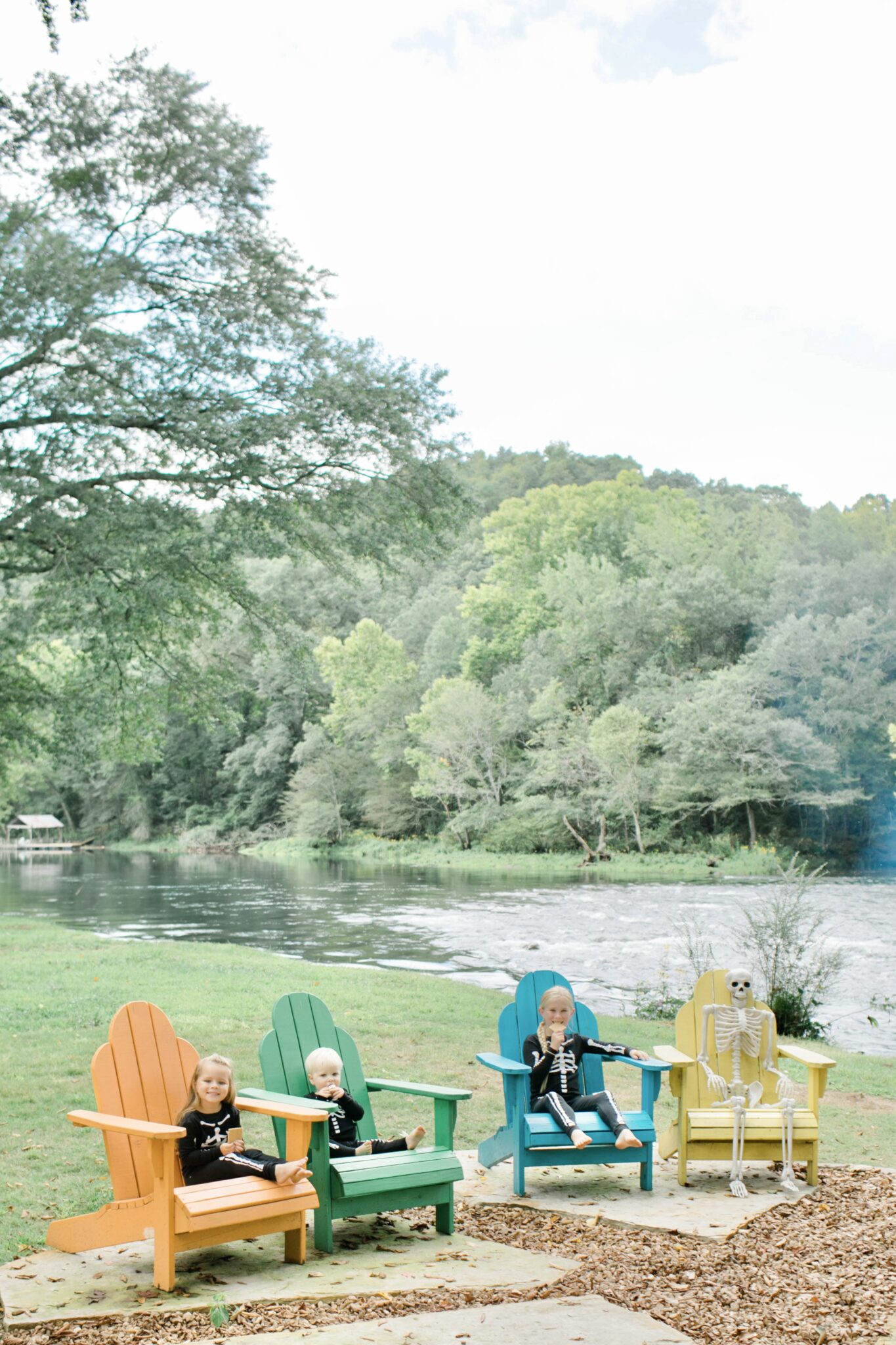 Last year Grayson wore his skeleton pajamas for Halloween too! This year we already bought them new matching skeleton pajamas. Look how much they have grown from one year to the next! The kids have been wearing them nonstop! And they think it is so fun when they all match. I'll do it as long as they will let me!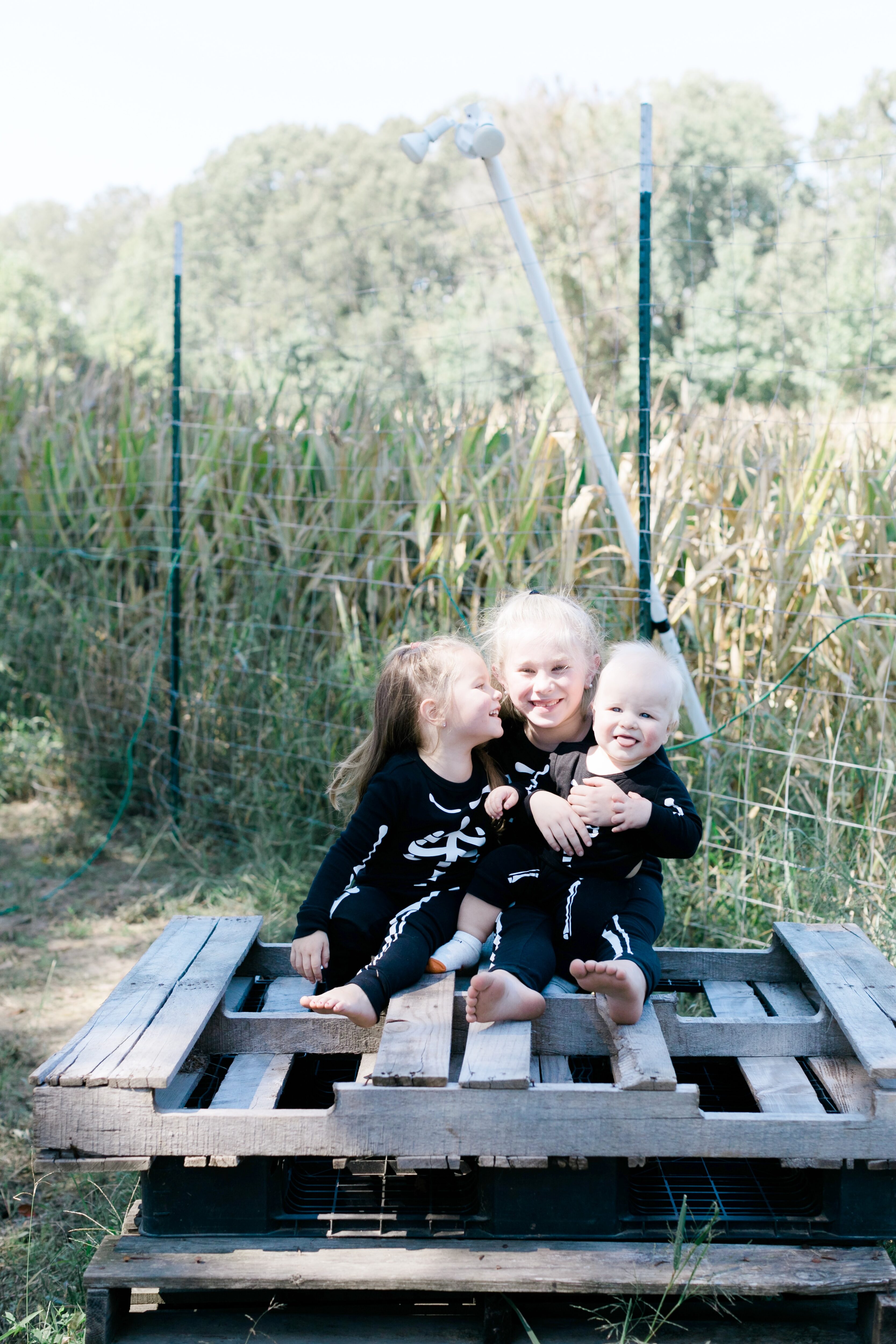 Last year, I got Leighton a skeleton costume too so she could wear it out trick or treating. It has the cutest little tulle trim on the top that looks like a skirt. What she loves is that she still matches the 2 littles, but she has her own special costume to wear trick or treating and to costume day at school. This one here is super similar to the one she wore.
For her hair, I just braided it in small braids that morning and took it out that night for a fun, crimped style. Then I brushed it out and sprayed some hairspray in it. It gave it such a spooky skeleton look to it. And of course, she had to have some red lipstick to complete the look!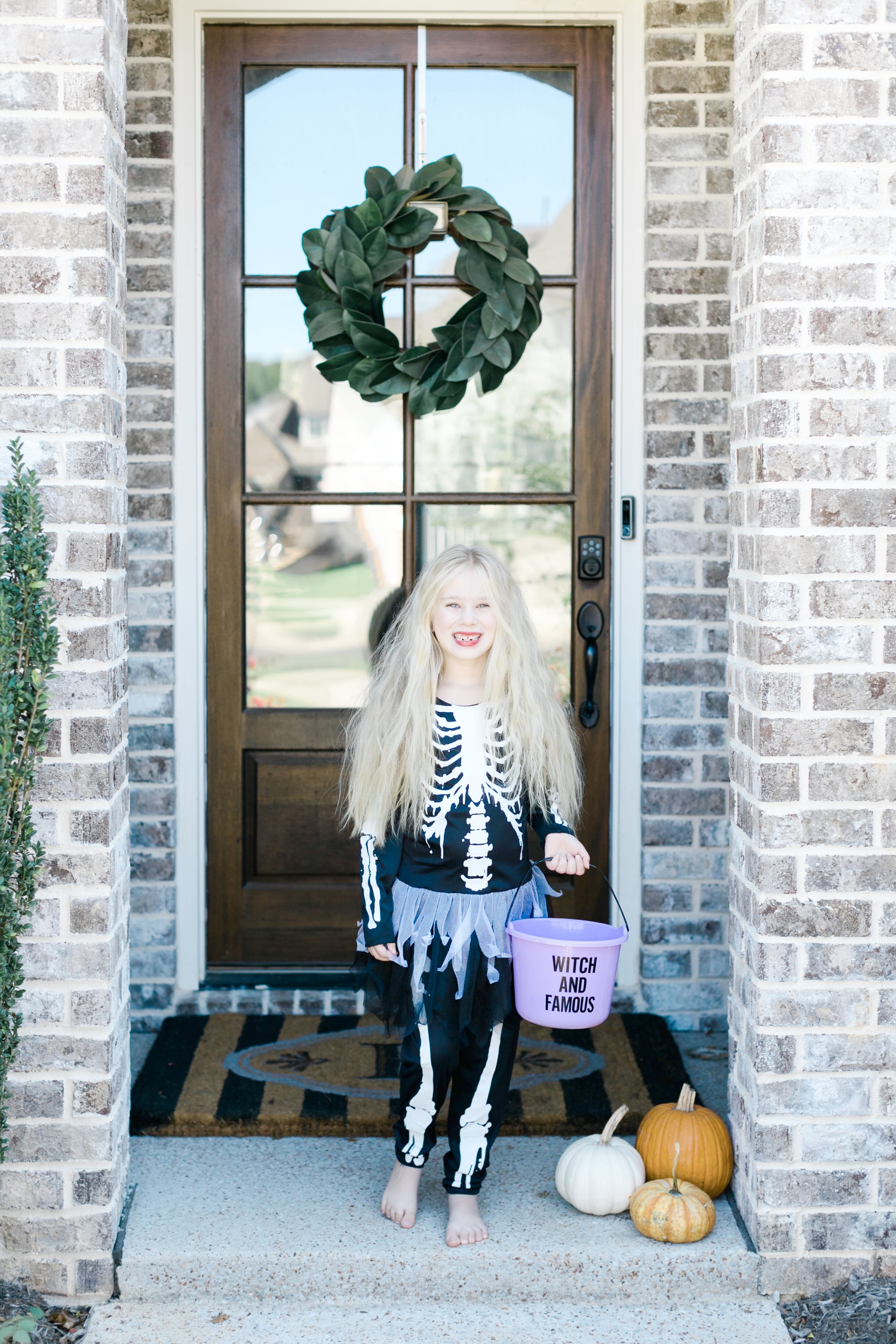 Over the years, Matt and I have also worn these couples' costume ideas, so check them out for a lumberjack, a deer, and Top Gun ideas that are super fun too. These Easy Halloween Costumes for kids are so simple! They don't require but 1 or 2 easy accessories outside of your closet. And look at Grayson last year as a baby lumberjack!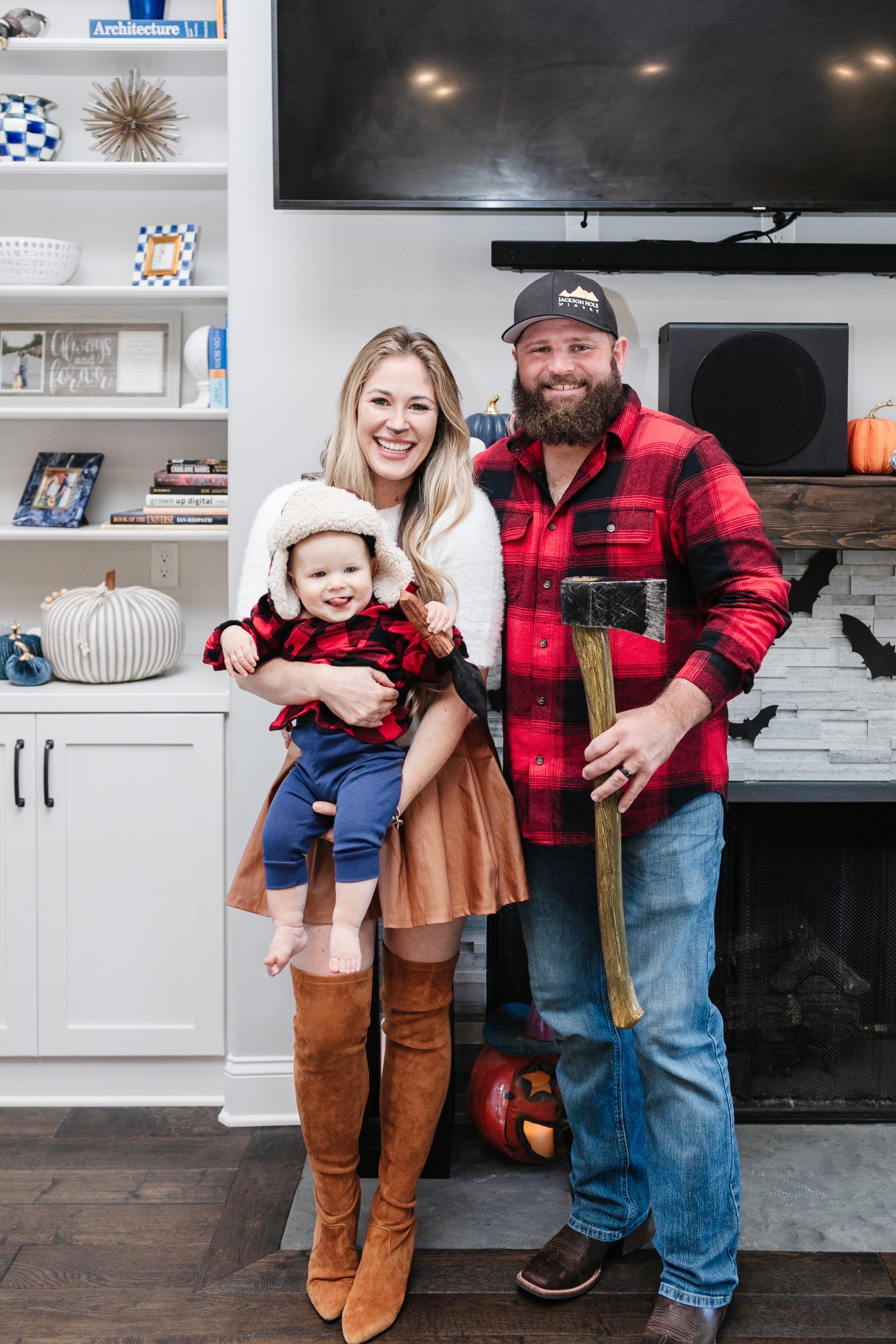 We are all about stretching that dollar and making sure that Halloween is fun, easy, and budget-friendly! Are you a fan of keeping it simple for Halloween or do you go all out? What are you and your kids going to be this year for Halloween?
Shop all of my favorite easy Halloween costumes for kids here: