This post on Disney World travel is sponsored by Spirit Airlines, but all opinions are 100% my own. Thanks for helping me to support the brands I love.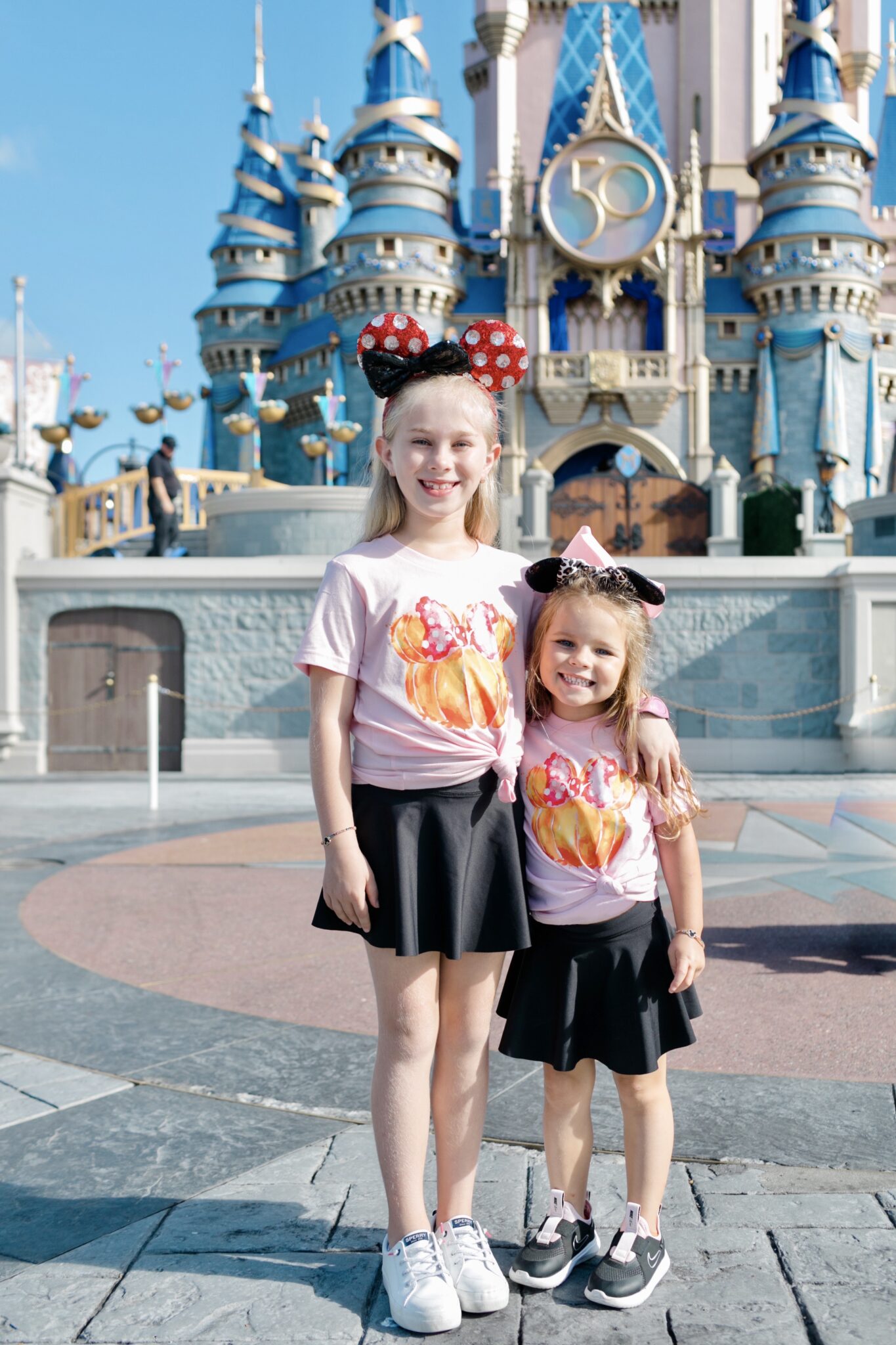 How to Plan a Disney World Trip with Kids
1.) Get a direct flight if possible. We booked our flights with Spirit Airlines, and they made it so easy! They had a direct flight from Memphis to Orlando, Florida, and we were there in just an hour and a half. Just like on our last flight, the staff at the ticketing counter was so friendly. They helped us with all of our tags for our baggage, got our boarding passes for us, and even directed us where to go next. There was no line, and we just sailed right on through the ticketing counter!
You can upgrade your seating with Spirit, and we were in the 4th row and got to board in zone 1. It made it so convenient for kids. We quickly got on the plane, and Leighton was so happy to get to sit by the window. I packed plenty of snacks, drinks, and coloring books to keep her busy. It's always hard for kids to sit still for too long! We also kept gum on hand in case her ears started popping. The flight went by quickly and was super smooth. We even landed early!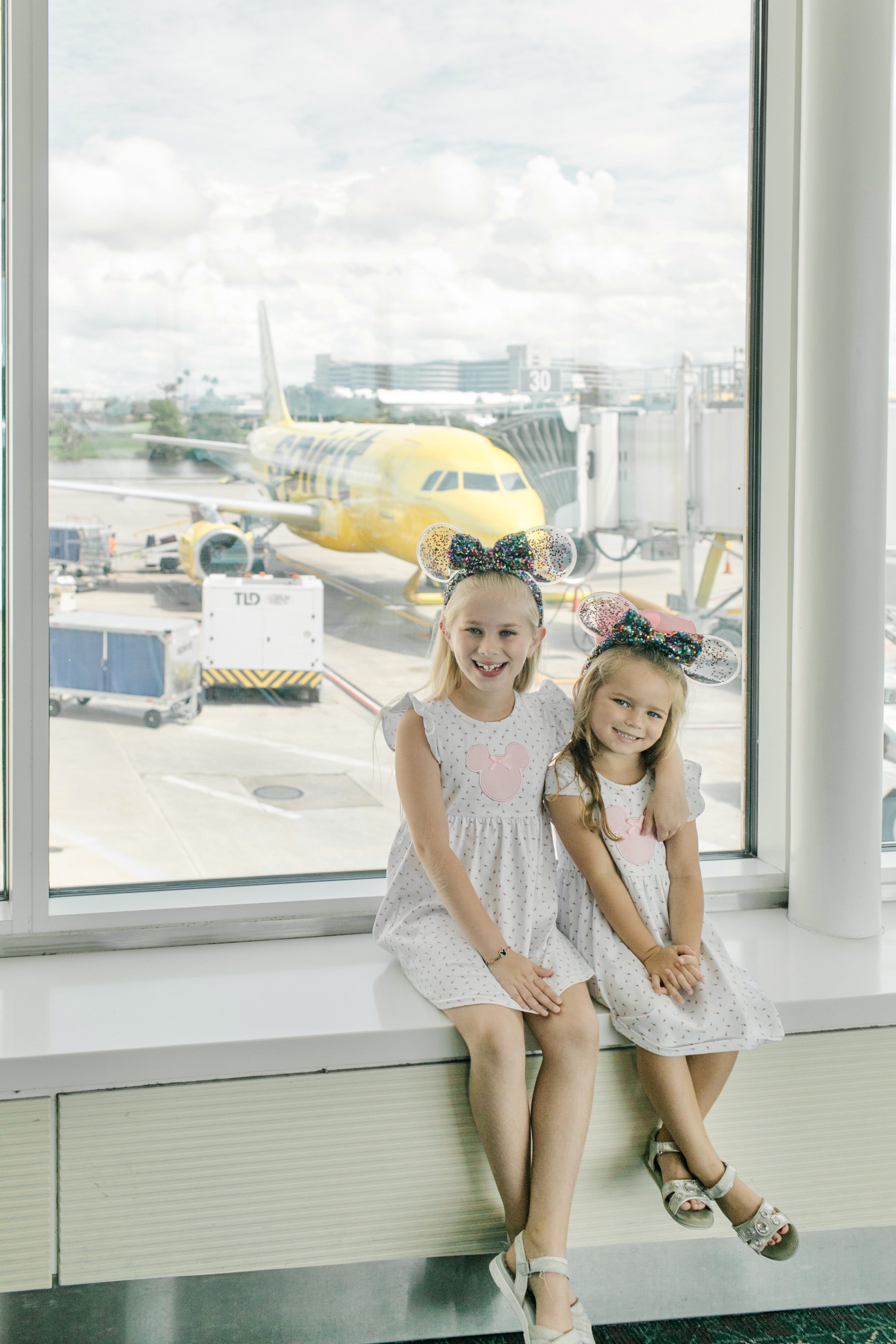 4.) Use an authorized Disney Vacation Planner to book everything for you. I used Marvelous Mouse Travels this year, and I cannot rave enough about the experience! I love that they added us all under my account for ease. They also booked our hotel for us and linked it with our Disney account. Each day, they made reservations at the parks each day for us, including our dining reservations. Our account also included Magic Bands and they ordered out rickets for Mickey's Not So Scary Halloween Party. They literally did everything!
One thing that stood out to me is that they were only just a text, email, or phone call away. They were always so quick to respond no matter what day, time, or problem I had. It was wonderful! They were able to get us some last-minute, quick dining reservations made which were so handy! And they told us the park hours each day, the layout of the hotel and pool, which dining options were available at the hotel, and which dining options were available at each park. They made planning our trip seamless!
And the best part?? The planning that Marvelous Mouse Travels did was at no cost to me. Use them to book your next Disney (or any other vacation!), and it won't cost you any extra than if you booked the trip yourself…but it will relieve you of the stress! = )
2.) Stay at a Disney hotel on the property. We stayed at Art of Animation in a Cars family suite and loved it! The rooms were so cute and decorated with Cars and were perfect for the kids! We have always stayed on property, and it makes such a difference! From our hotel, we had a free bus shuttle that ran constantly all day to take us to and from Magic Kingdom. And we had the Skyliner that ran constantly all day to take us to and from Epcot. They were so convenient!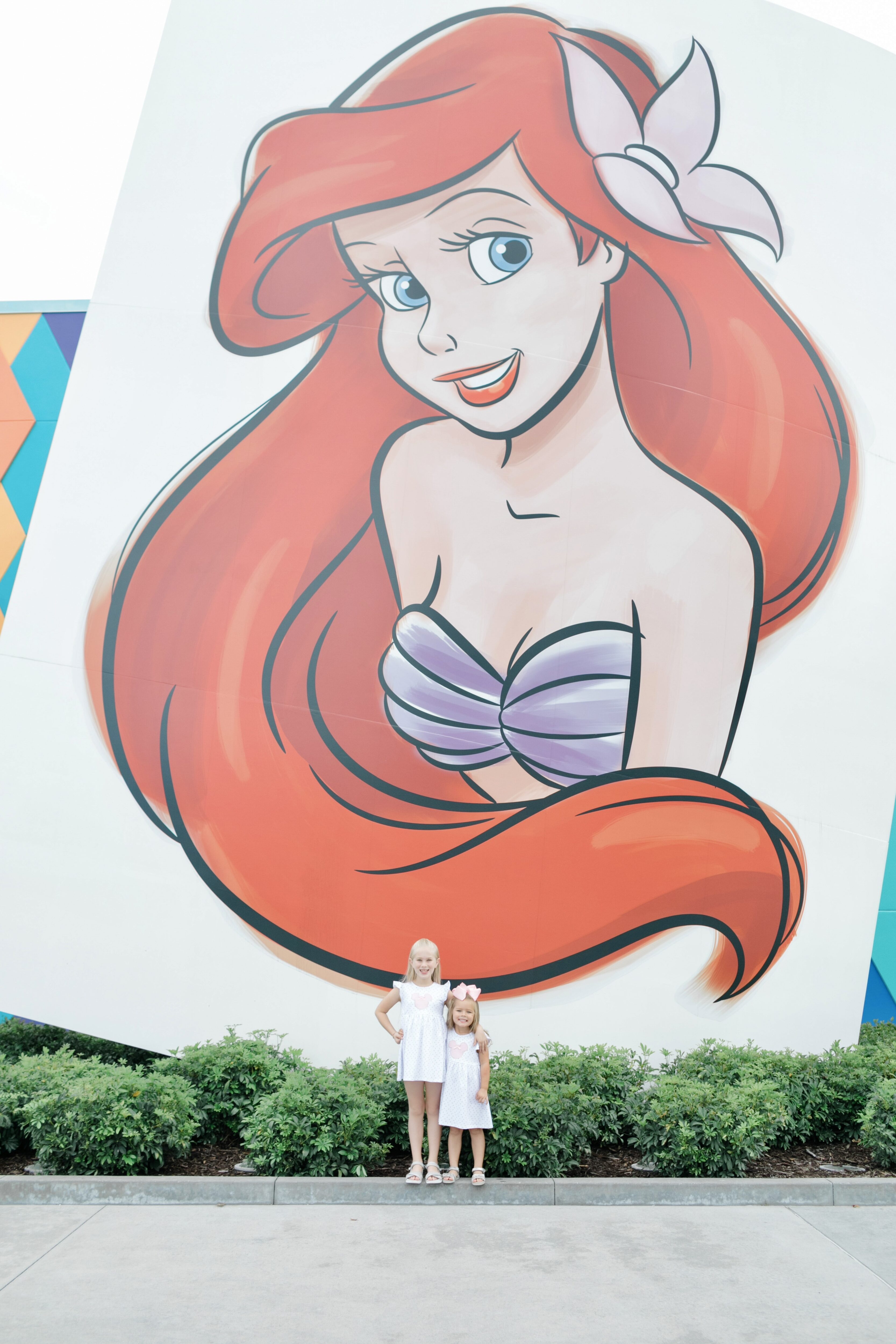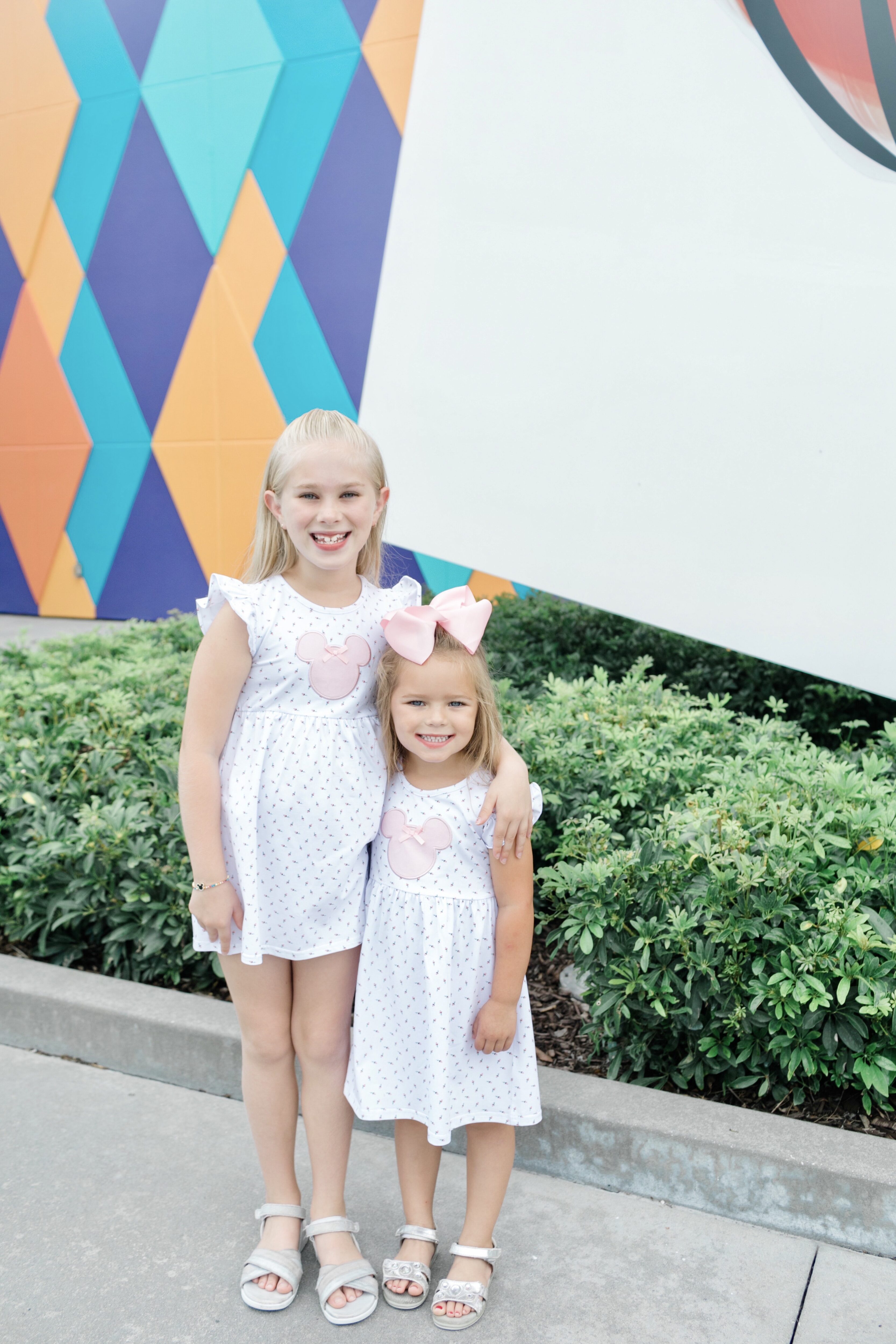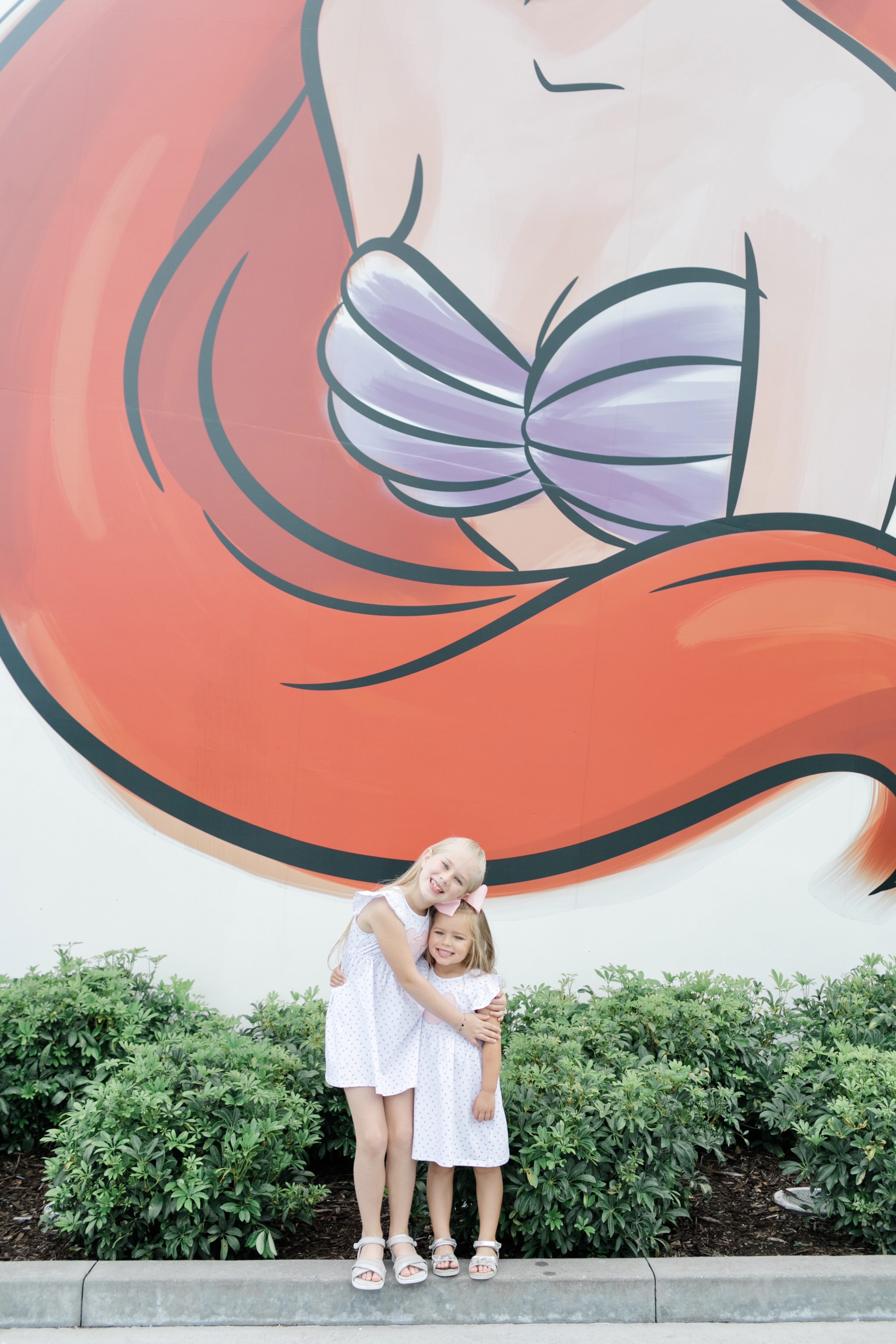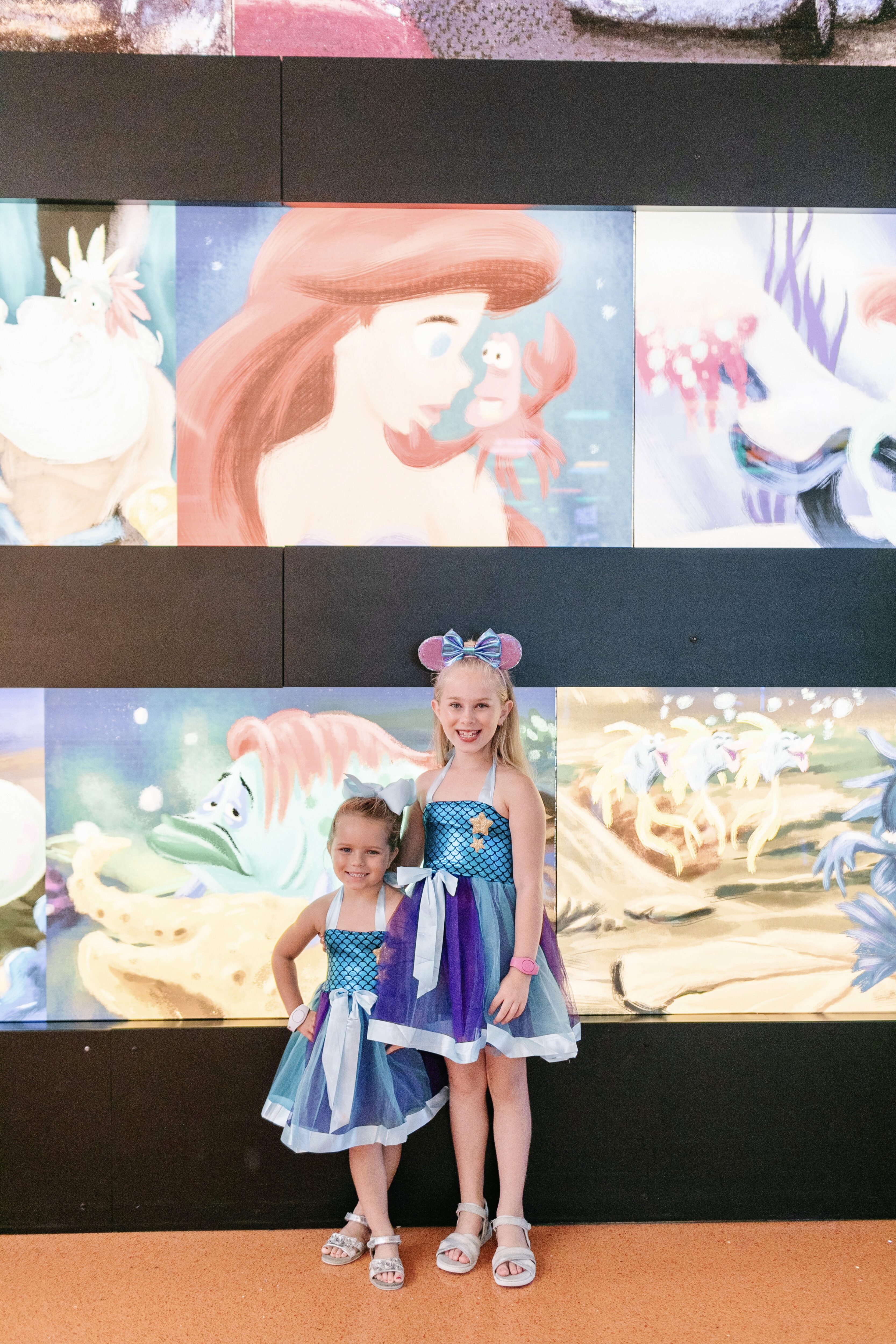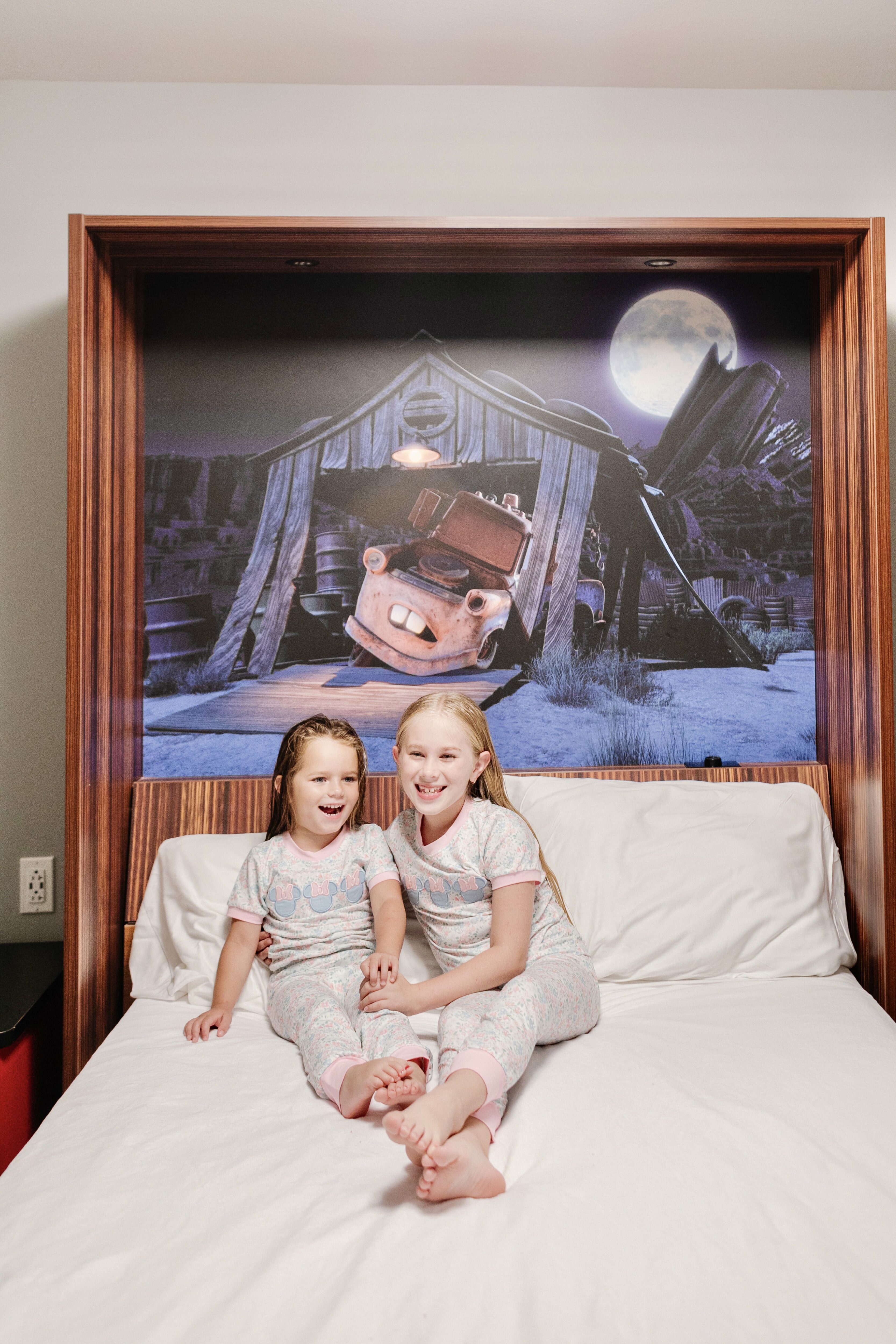 There was no line on the Skyliner, and the girls absolutely loved riding through the air over Disney to get to Epcot. It was such a fun experience and view. Staying on the property also made us that much closer to the action at all the Disney Parks. And Art of Animation has such an amazing pool on the property! Check out all of their hotels on the property here, and you can pick one that has the amenities you want within your price range. Some of the hotels even have boat transportation to some of the parks which is another fun experience the kids will love!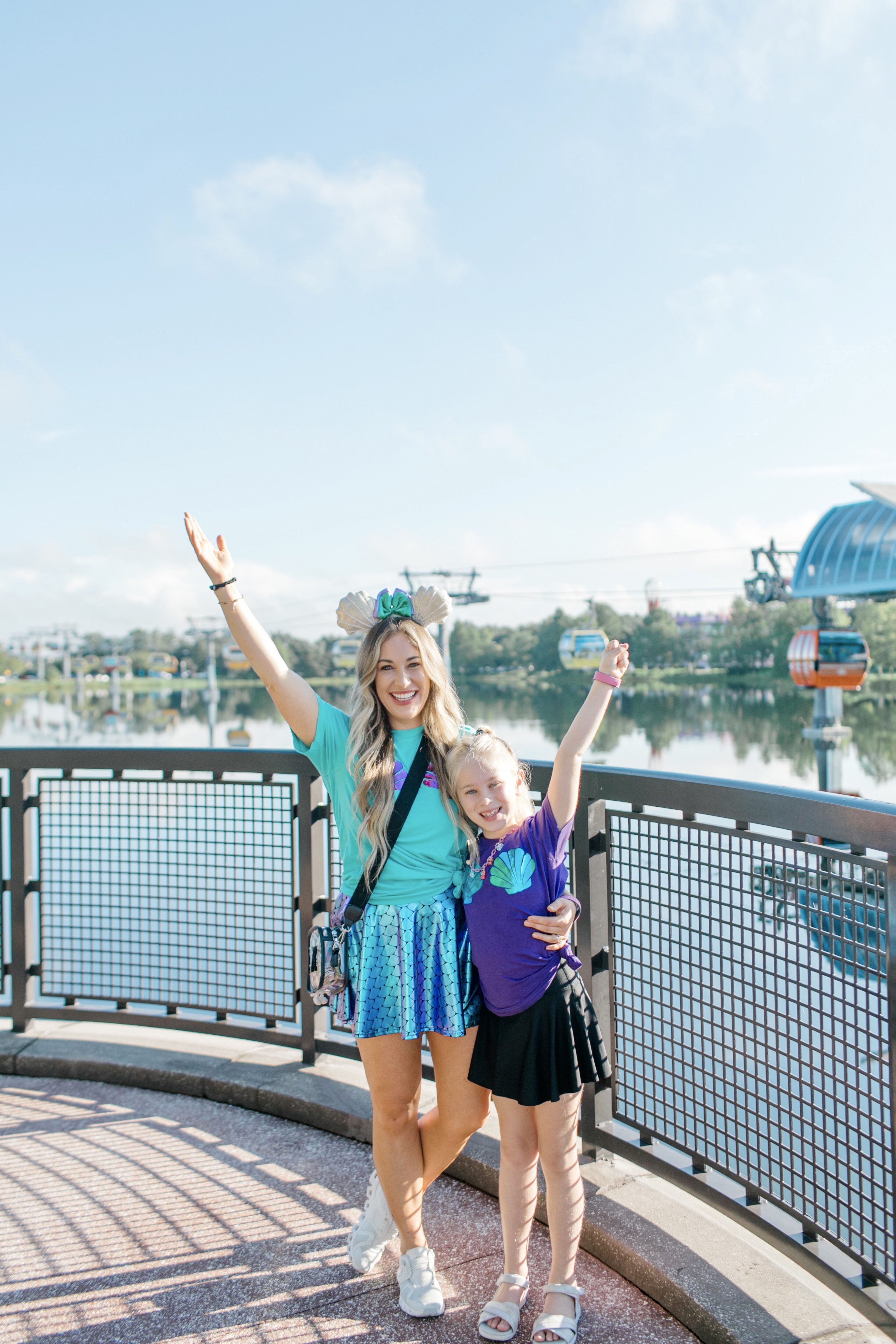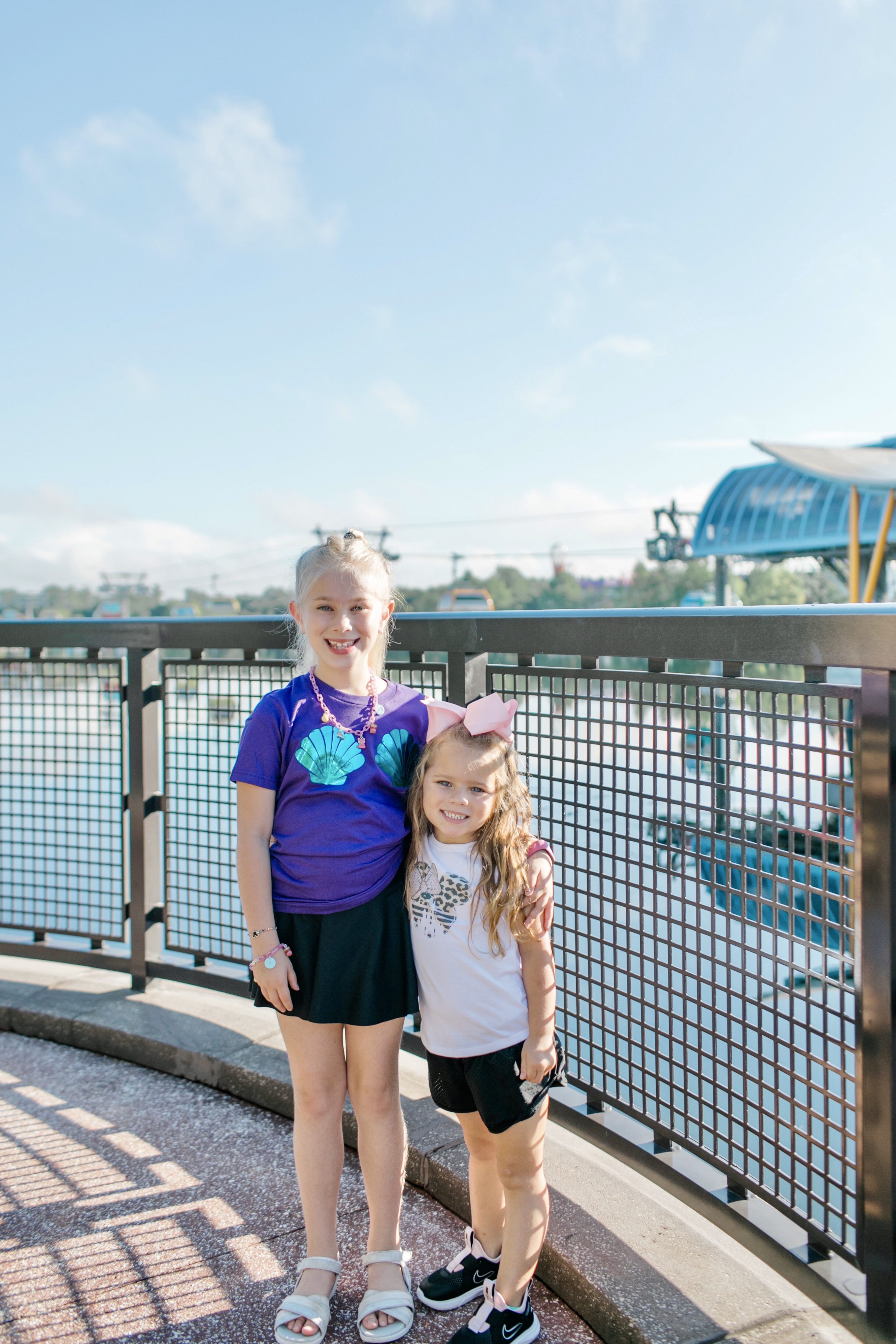 3.) Order a Magic+ Band. Magic+ Bands were just recently released, and they are even better than the original! You do have to charge them, but you can customize the color and alerts by blinking and vibrating for different Disney interactive experiences. You can also use it to unlock your Disney resort hotel door, get into the parks, sync up your Disney photos after a ride so that it shows in your My Disney Experience app, and even pay for anything at a Disney park or hotel. I didn't have to pull my wallet out once. It was so handy!
I just created a pin on the app for my Magic Band and was able to use it for all of my purchases at Disney for the week. I even activated and added it to Leighton's band so that when she asked me if she could get water or a snack, I could stay right there with Amelia while Leighton was able to purchase her water herself. It was great for teaching responsibility, while also being so convenient for us!
5.) Book some of your dinings in advance (especially character dining.) There is nothing quite like a tired and hungry kid at Disney World! You can book your dining up to 60 days in advance. We booked one dining in advance, the super popular Cinderella's Royal Table! It was in the castle at Magic Kingdom and was so wonderful!
When we walked in, we got to meet Cinderella, get her autograph, and take pictures with her. Then we were guided up a winding staircase to the dining room that overlooked all of Magic Kingdom. The girls then got wishing stars, an appetizer, an entree, and a create your own cupcake dessert. When we got ready to leave, we were each given our own Cinderella wands. It was truly a magical experience!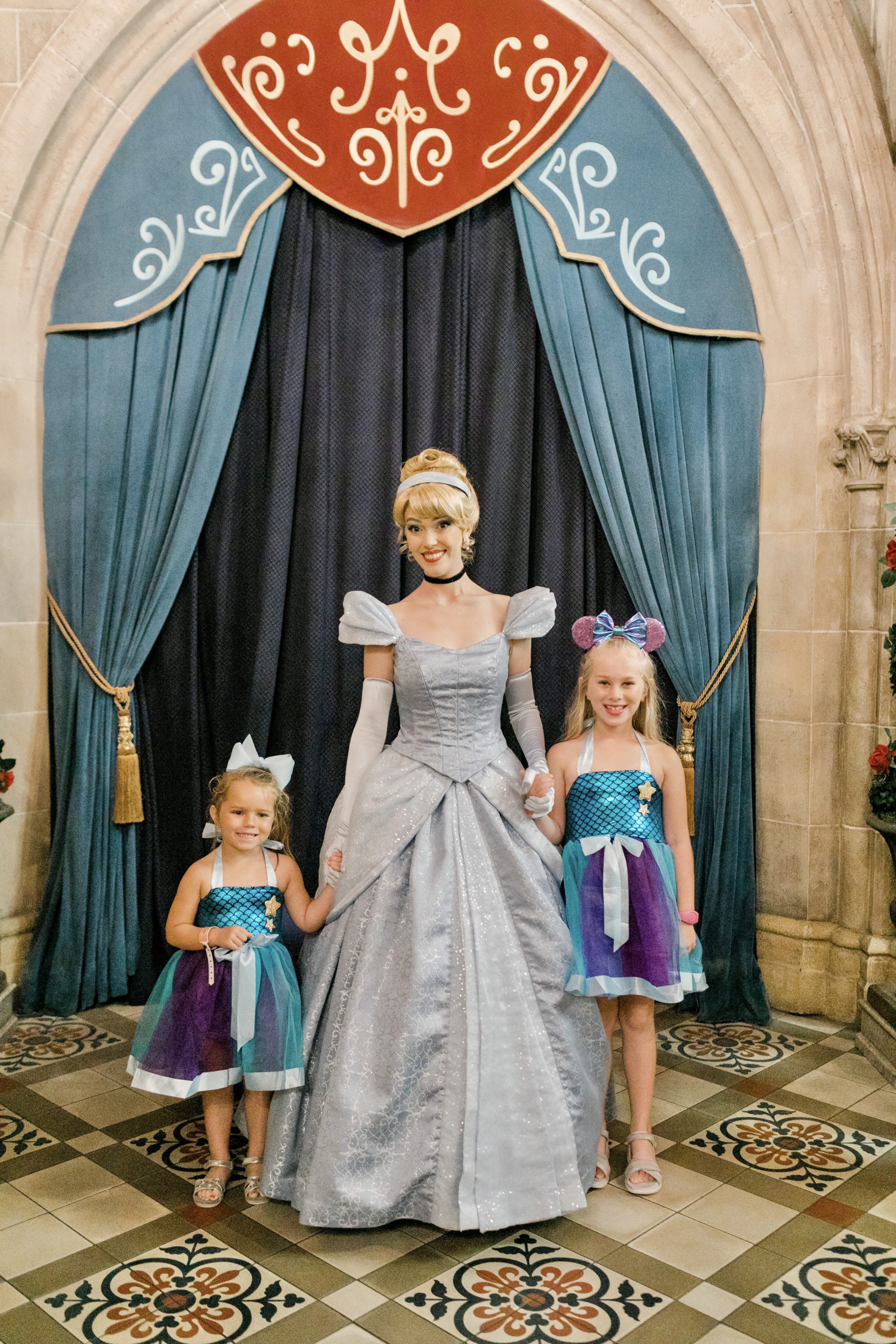 In the mornings, we typically grabbed a quick breakfast and coffee to go from our cafeteria at the hotel. They had wonderful options, and it was so quick and easy! We also ate dinner there one night, and the salmon, rice and broccoli was absolutely amazing! Not what you think of when you think of typical hotel food.
And then for the other meals and snacks, we grabbed something quick at the walk-up restaurants and markets at the park. You can easily map them out on the My Disney Experience app, see how far away they are, and even check out their menus. Each of them even had an entire allergy/gluten-free menu! For the meals, you don't book in advance, use the mobile ordering feature on the My Disney Experience app to save time! That way, as you're walking to your dining location, when you get there, you will just grab your food and you're ready to go!
6.) Use the My Disney Experience app. Plan out which parks you want to go to on which days and make reservations at them with the app. In addition to a ticket for admission into the park each day, you also now need a reservation, but it is super quick and easy to do! I've already mentioned how handy the app is several times, but you can use it for most everything!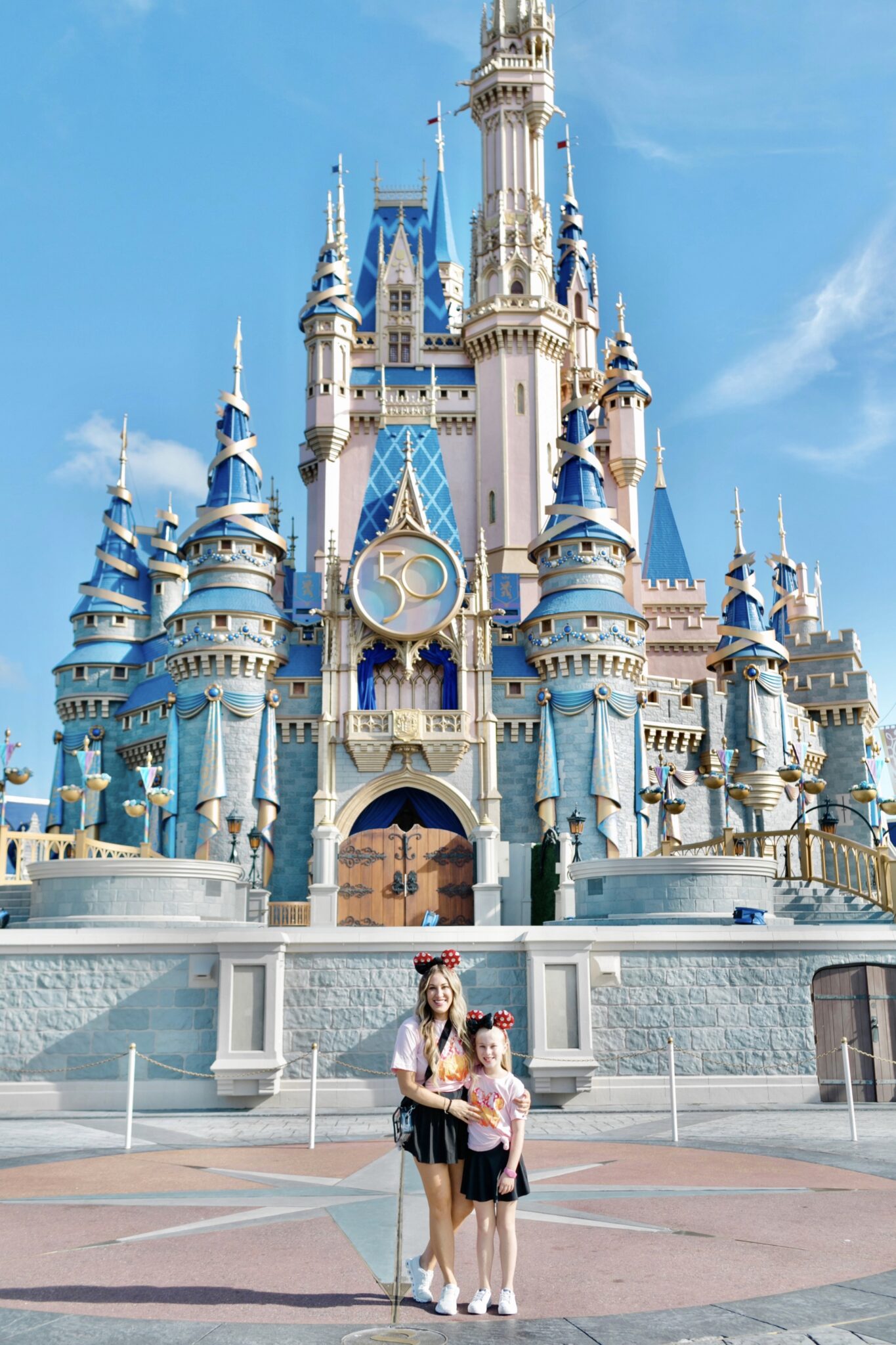 Once you are logged in, you can view where you are and where the other Disney parks are in relation. You can see the park's hours and which restaurants each park has. From there, you can also view all their menus and all dining options to make dining reservations too. You can even place a mobile food order as I mentioned earlier.
Check out which rides you want to do at each park and see what their average wait time is. Then map out your day by starting with the busiest rides early in the morning. The app will tell you which rides each park has, how long the ride lines are and how tall you have to be to ride each ride. There are also extra services that you can utilize for a small charge like Genie+ and Lightning Lane on rides. If you don't mind spending a little extra money, it can definitely be worth it! Anything you can do to save time and make sure the kids get the most out of their experience is so great in my book! Seriously…this app does everything but autograph your Disney book!
7.) Use Disney Photo Pass. Whenever you take a picture with a character at Disney or ride a ride at Disney, your picture will show up on Disney Photo Pass in your app. It's a great place to see all your images from your Disney trip! From there you can use Memory Maker to download all your vacation photos for $199.99 during a 30-day window, or you can purchase photos from 1 single day for $69.99.
I highly recommend taking every opportunity you can to meet the characters, get their autographs, take pictures with them and get pictures outside all the popular spots like Magic Kingdom. Then purchase all your photos which you can download yourself and have forever for less than $200. It is worth it to not have to tote around a camera the entire trip, and you'll be happy you have all those memories and pictures of the kids!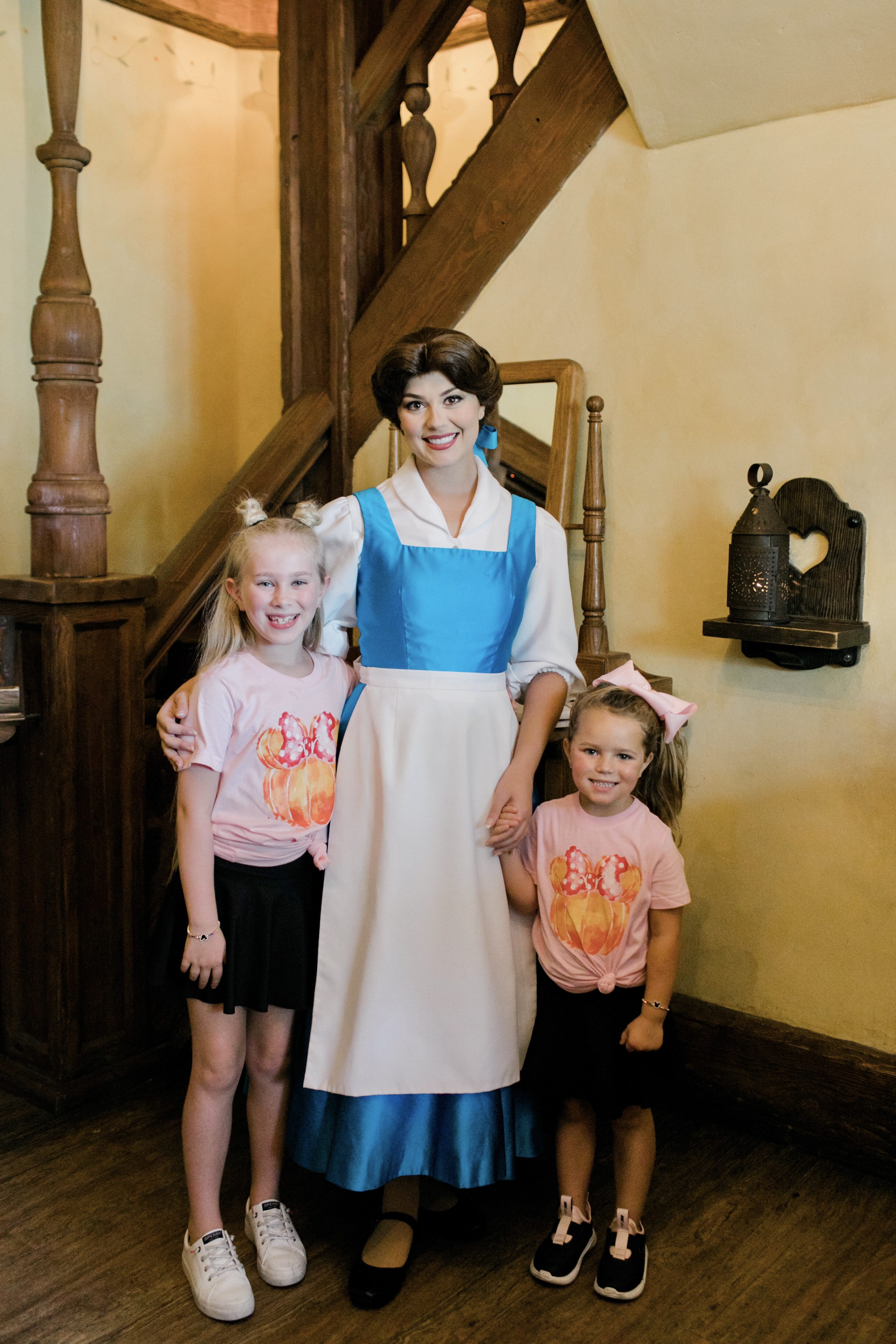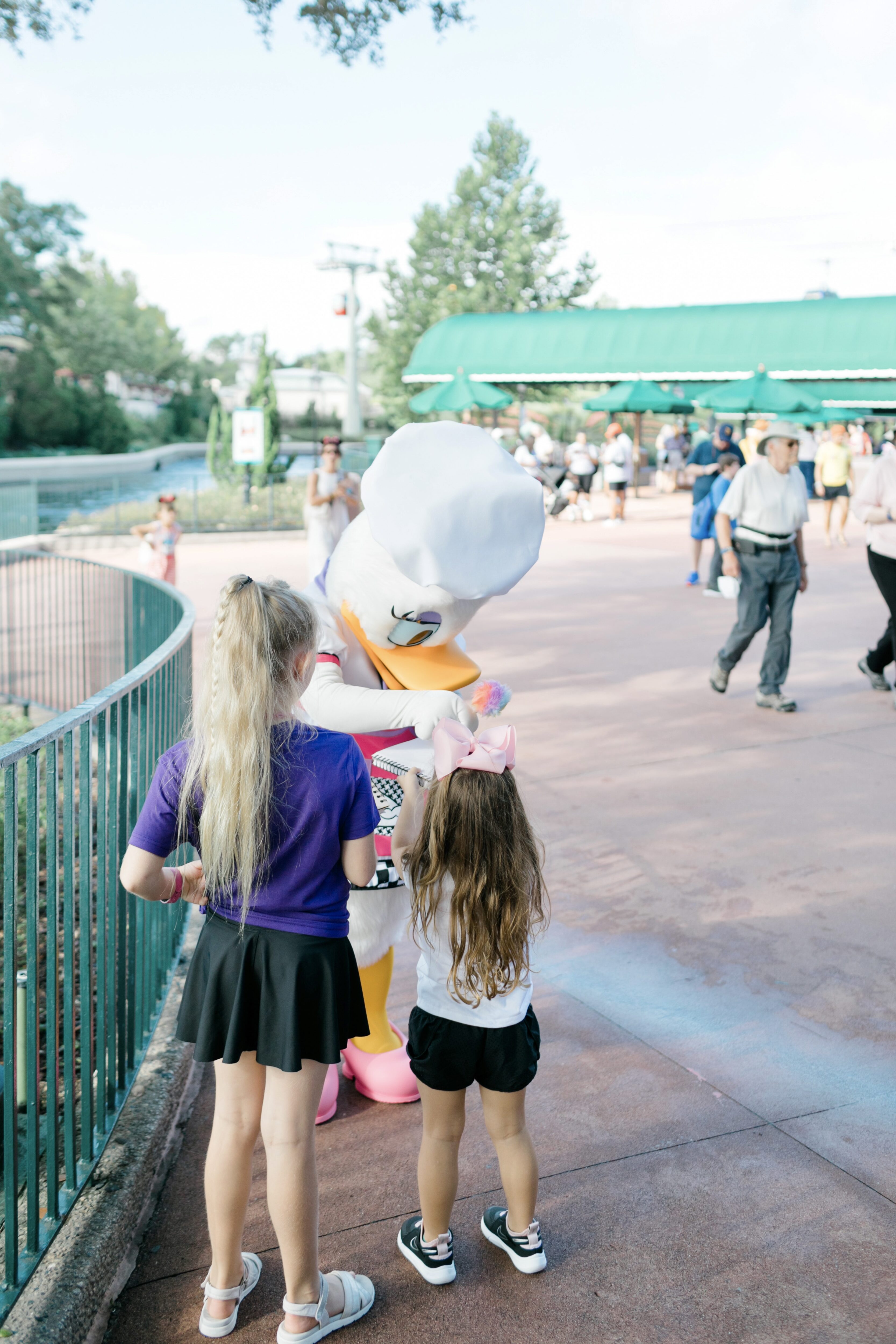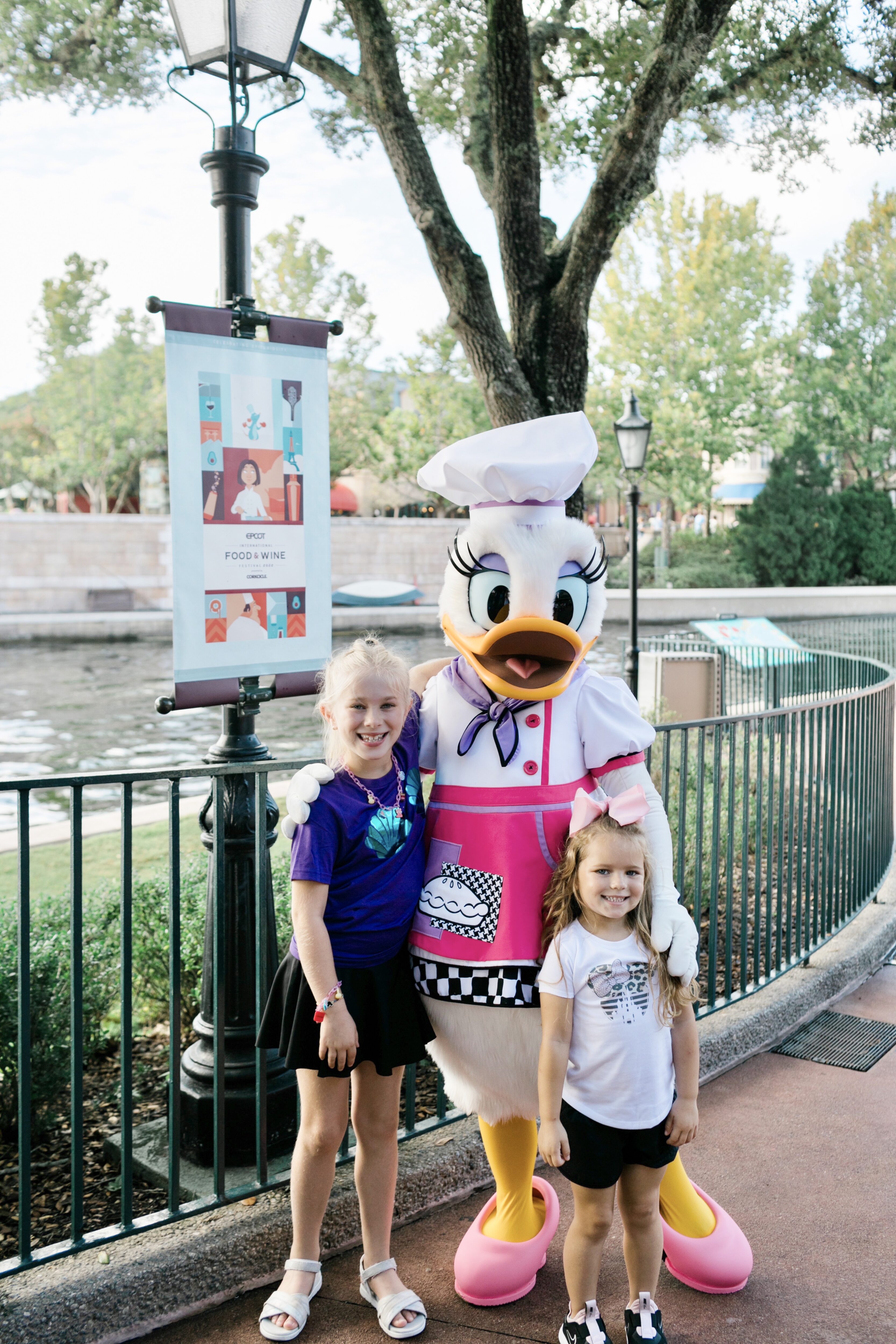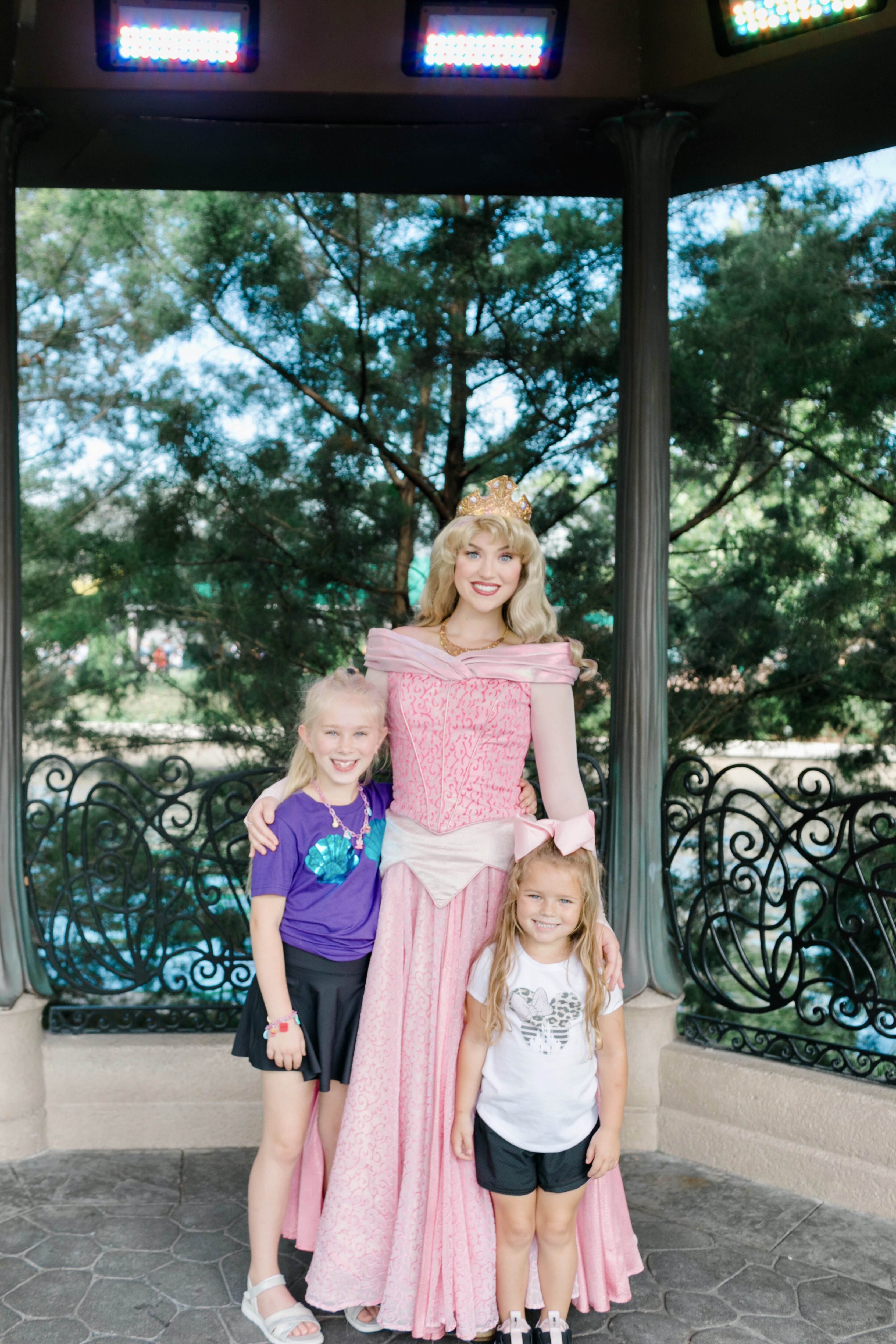 8.) Take advantage of magic hours. If you're staying on property at a Disney resort, you can get into each park 30 minutes early each day before the general public for magic hours. It isn't much, but every little bit helps! So get the rest and naps the night before, and get up early to get your day started. Most of the parks start getting much more crowded at 10:00 or 11:00 am. So map your day out and start with the busiest rides first like Splash Mountain, Flight of Peter Pan, Seven Dwarf's Mine Train, Big Thunder Mountain Railroad to name a few.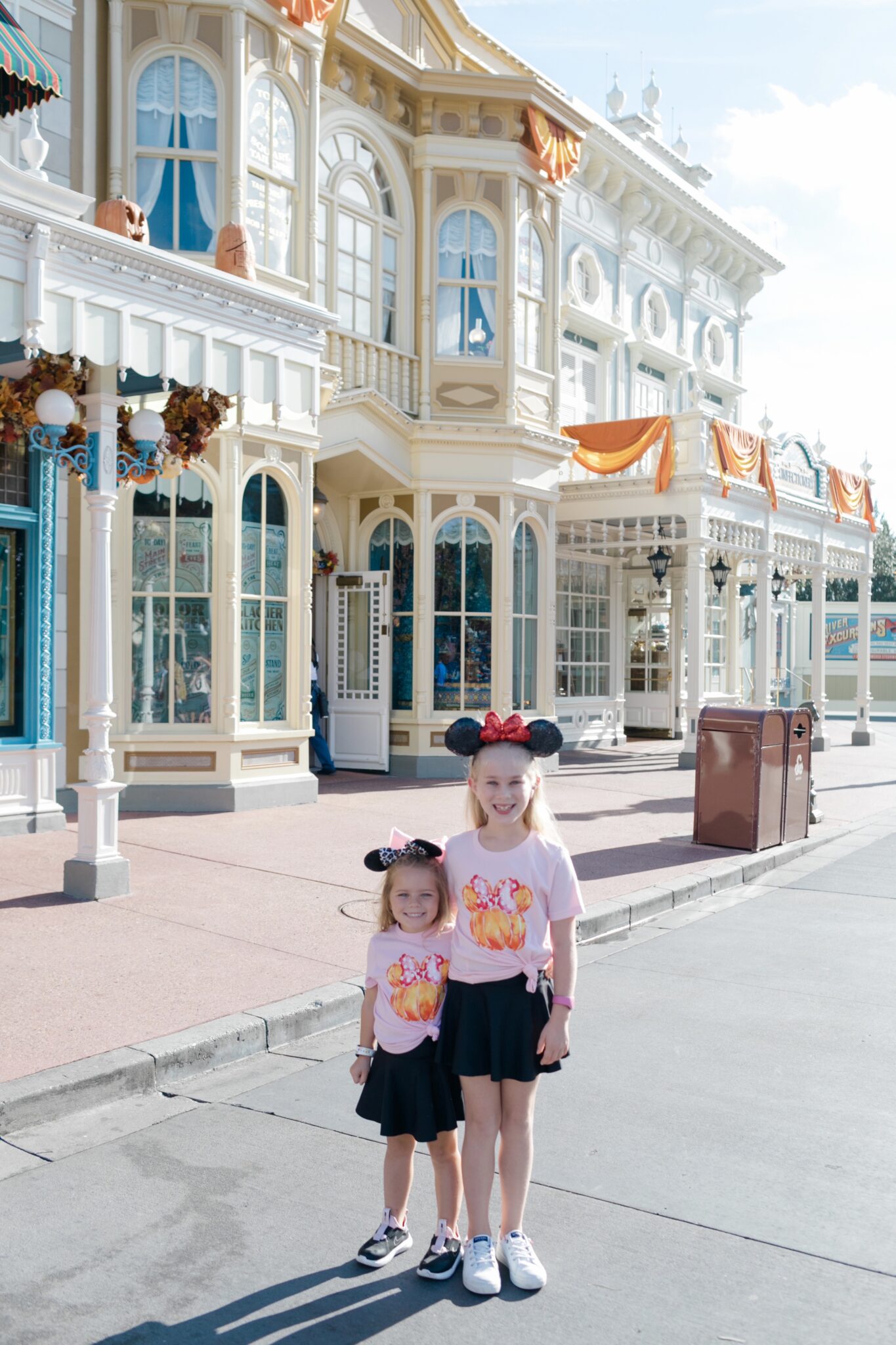 9.) Order your Disney gear online before you go so you don't have to wait in line at Disney World stores. Before I go, I usually check online for all my new favorite Disney gear like mouse ears! It is so fun to accessorize your outfit each day with mouse ears, and I always love buying a fun, colorful one for me and the girls. This year I bought us new rainbow-colored sequin ones (in the second picture from the top), and the girls loved them!
If you do decide to hit the Emporium at Magic Kingdom or other souvenir shops at Disney, try using the Merchandise Mobile Checkout on the app to save time. Just scan the barcodes on the app and follow the prompt. It will be another great way to cut down your time of waiting in line.
On top of all your favorite Disney accessories, don't forget your Disney outfits! Etsy is a favorite of mine, and I'll do a post soon on our favorite fall Disney outfits. These mermaid dresses, tees, skirts, and ears were so perfect for a day at the park and Mickey's Not So Scary Halloween Party!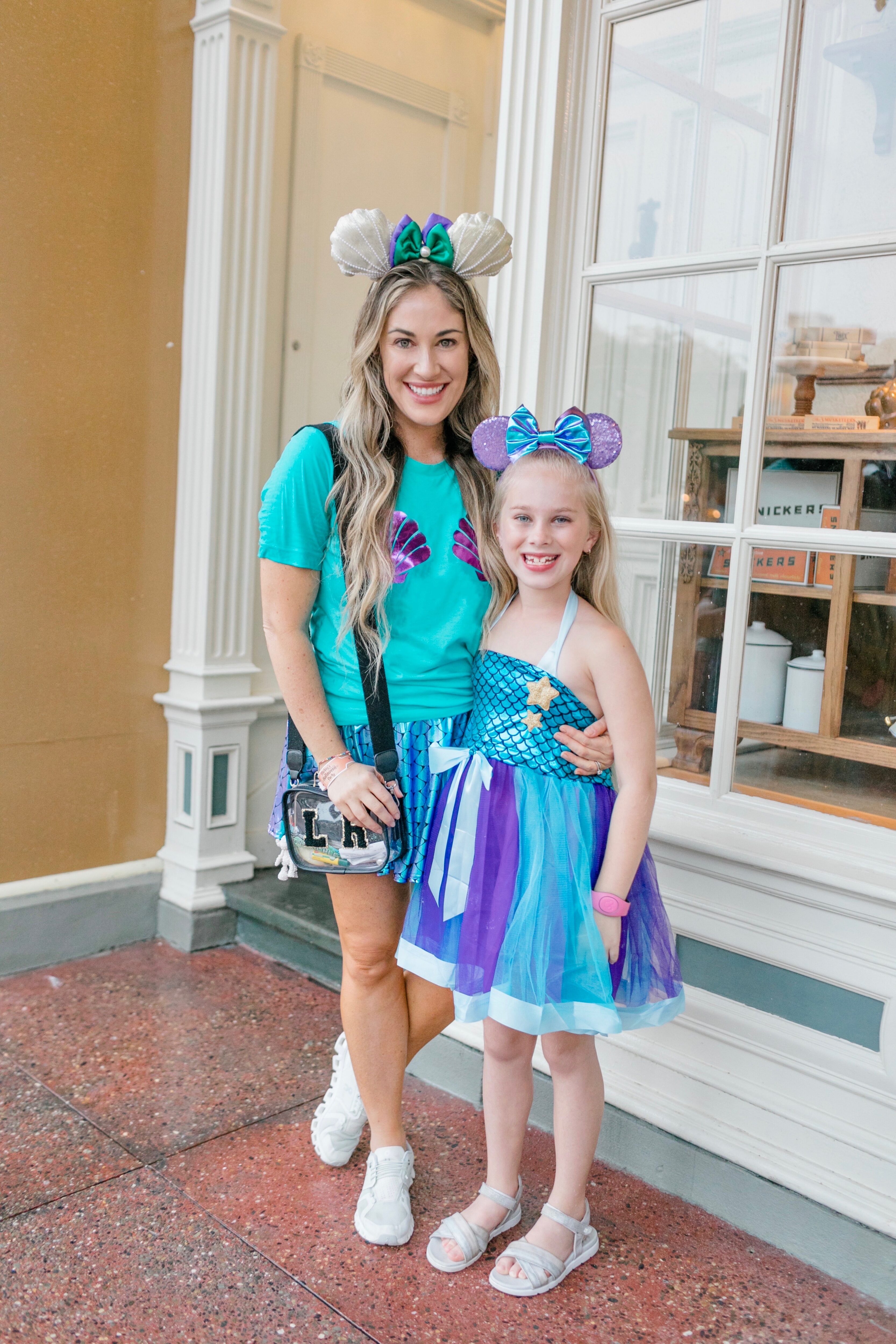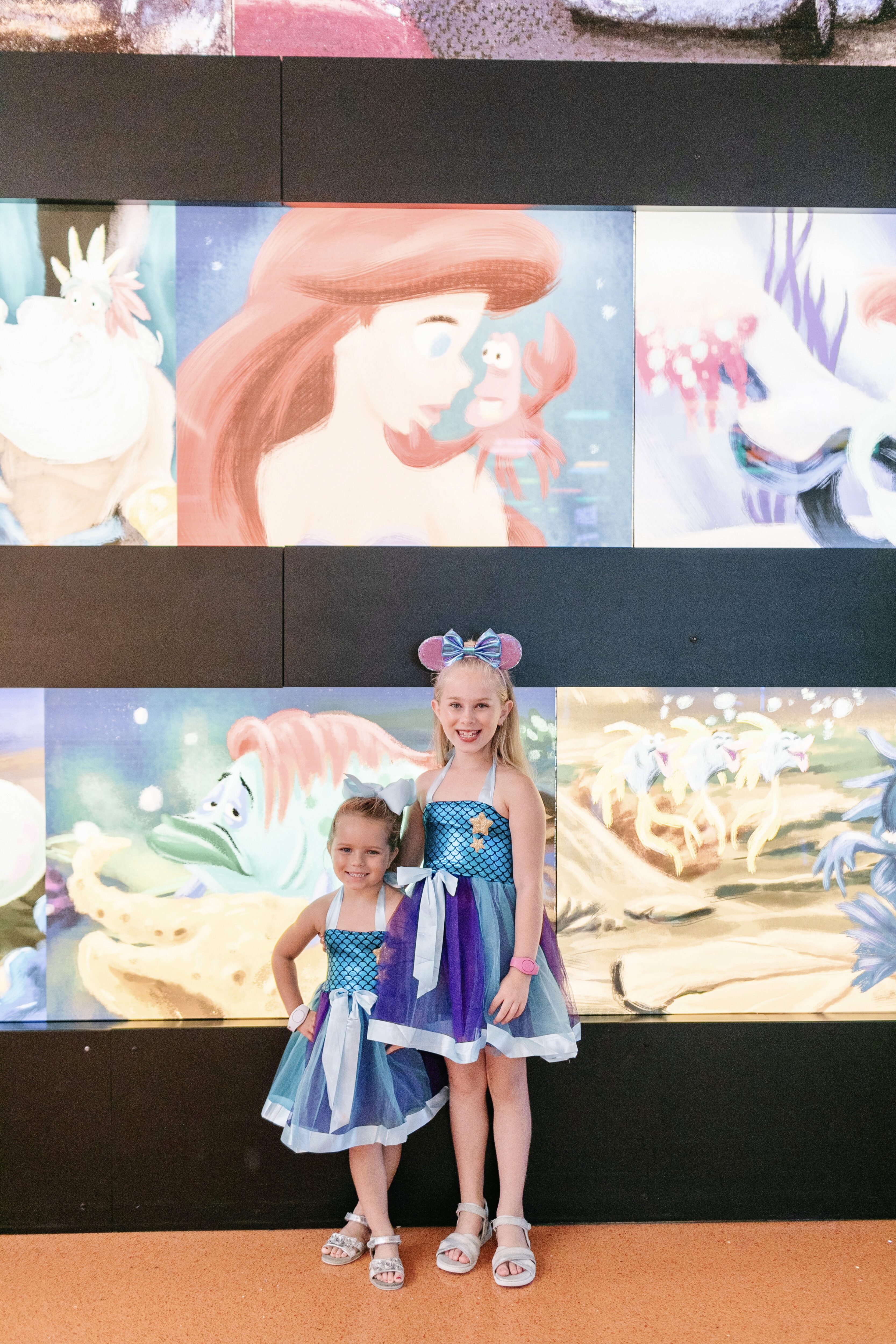 10.) Have a well-packed bag with a refillable water bottle, sunscreen, medicine, snacks, autograph books (the kids love this!), pens, hand sanitizer, wipes, and a first aid kit. You can never be too prepared! My favorite option is a backpack, fanny pack, or crossbody. This year I took a crossbody, but next year I'll probably carry a backpack to accurate things for all 3 of the kids (once Grayson finally makes his Disney World debut.) = )
Disney World truly is such a magical experience! Once you go just one time, it's only a matter of time before you will be back! The last time we went was September 2019 pre-covid, so we were so excited to be back post-covid. Several things have changed over the years at Disney World, so it's great to check out the app and website and always prepare yourself before you go. We were so happy to finally be back, and we can't wait to go again next year! Have you been to Disney World? What are your best tips?