This post is sponsored by Spirit Airlines, but all opinions are 100% my own. Thanks for helping me to support the brands I love. Continue reading to see how our trip to Lodi, California went!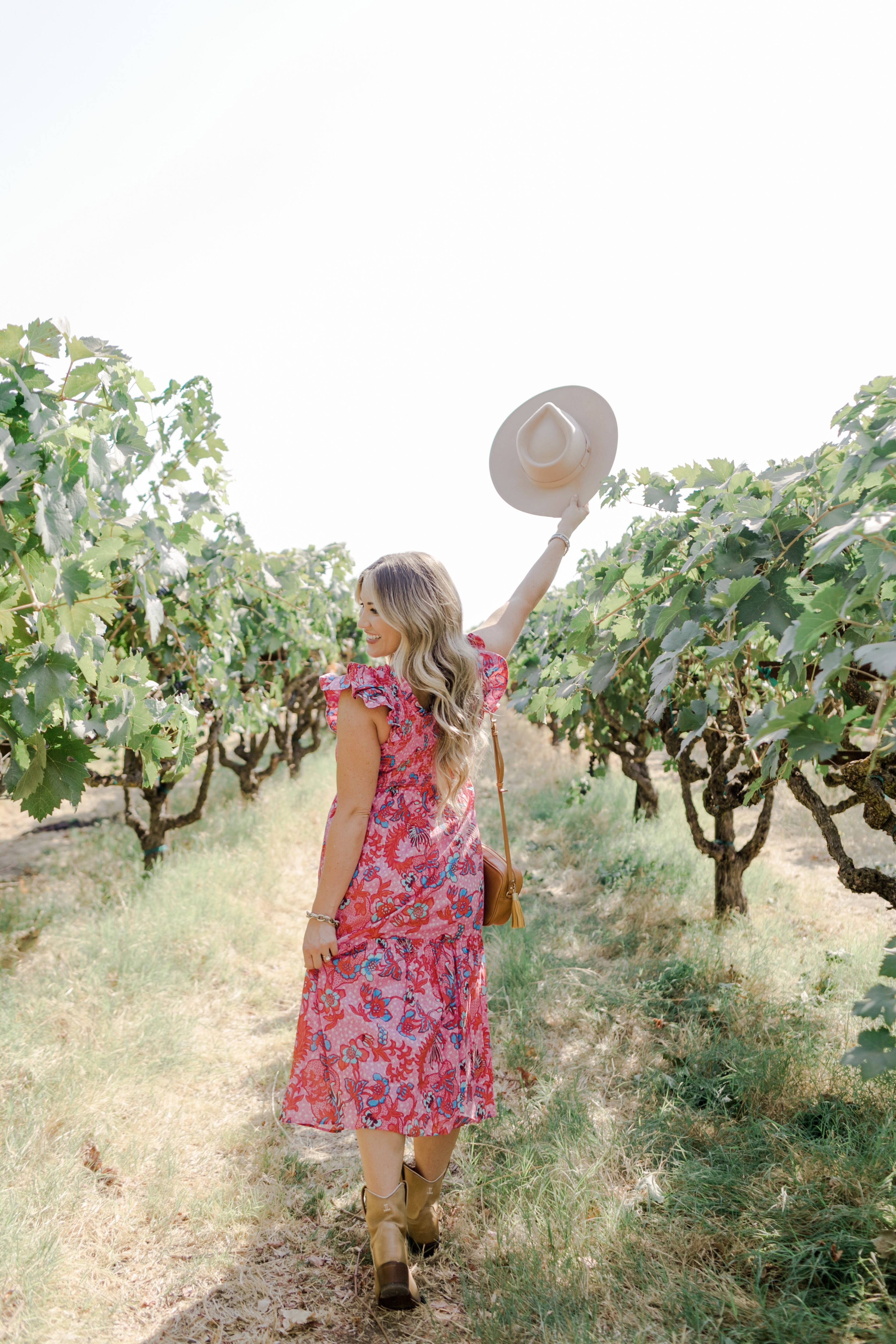 I can't believe our California trip has already come and gone! I have been counting down to this my first girl's trip this year for months. My sister, Mary Kate, and I decided to visit somewhere new that none of us had ever been this fall, and we headed to Lodi, California for the weekend.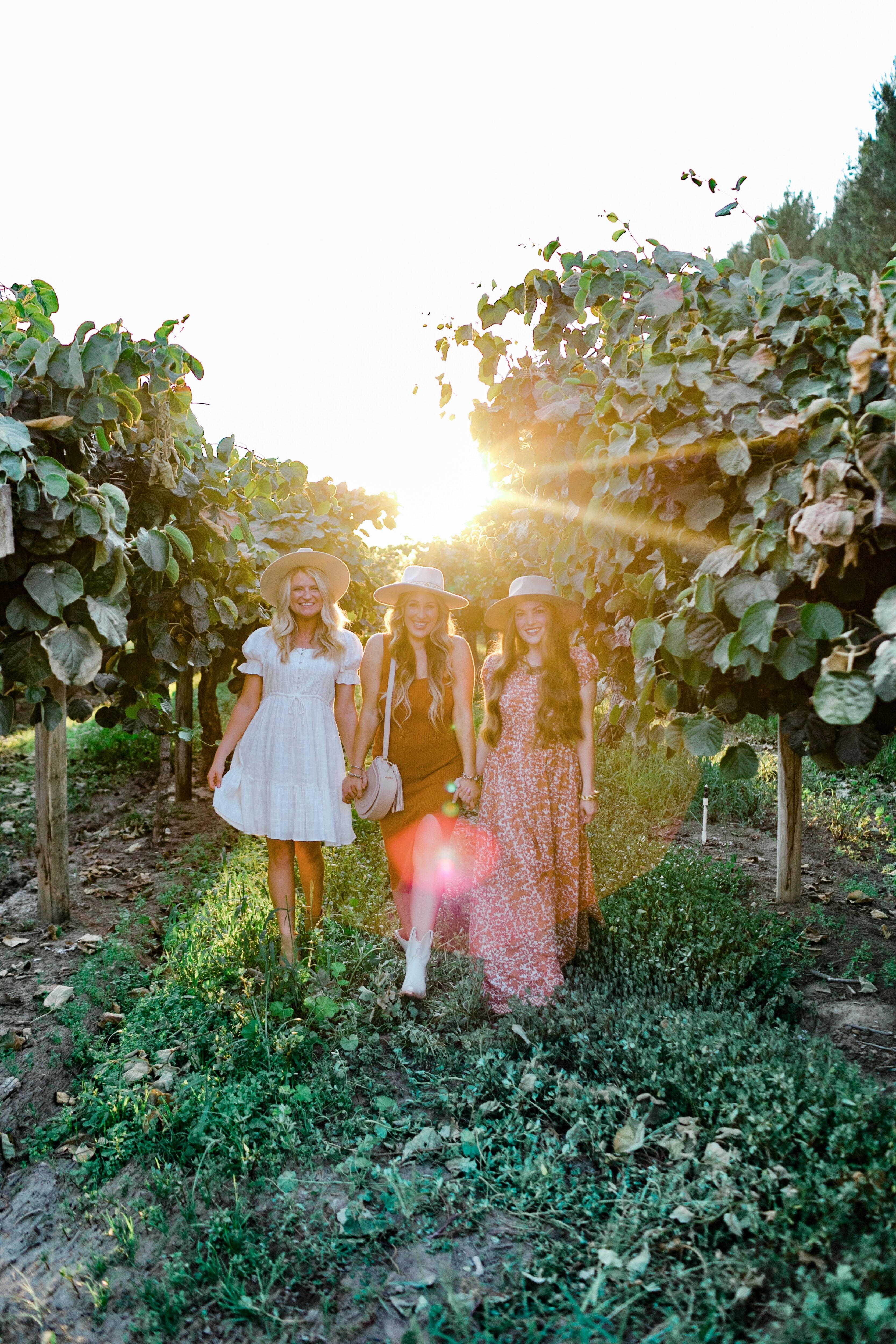 If you haven't heard of Lodi, California before, you will be happy to hear that they have more than 85 wineries in their town! They are known for their amazing wines, and especially their zinfandels. This town is nestled only 45 minutes from Sacramento. They have so much history, gorgeous landscape, and farms and vineyards squeezed into this charming town.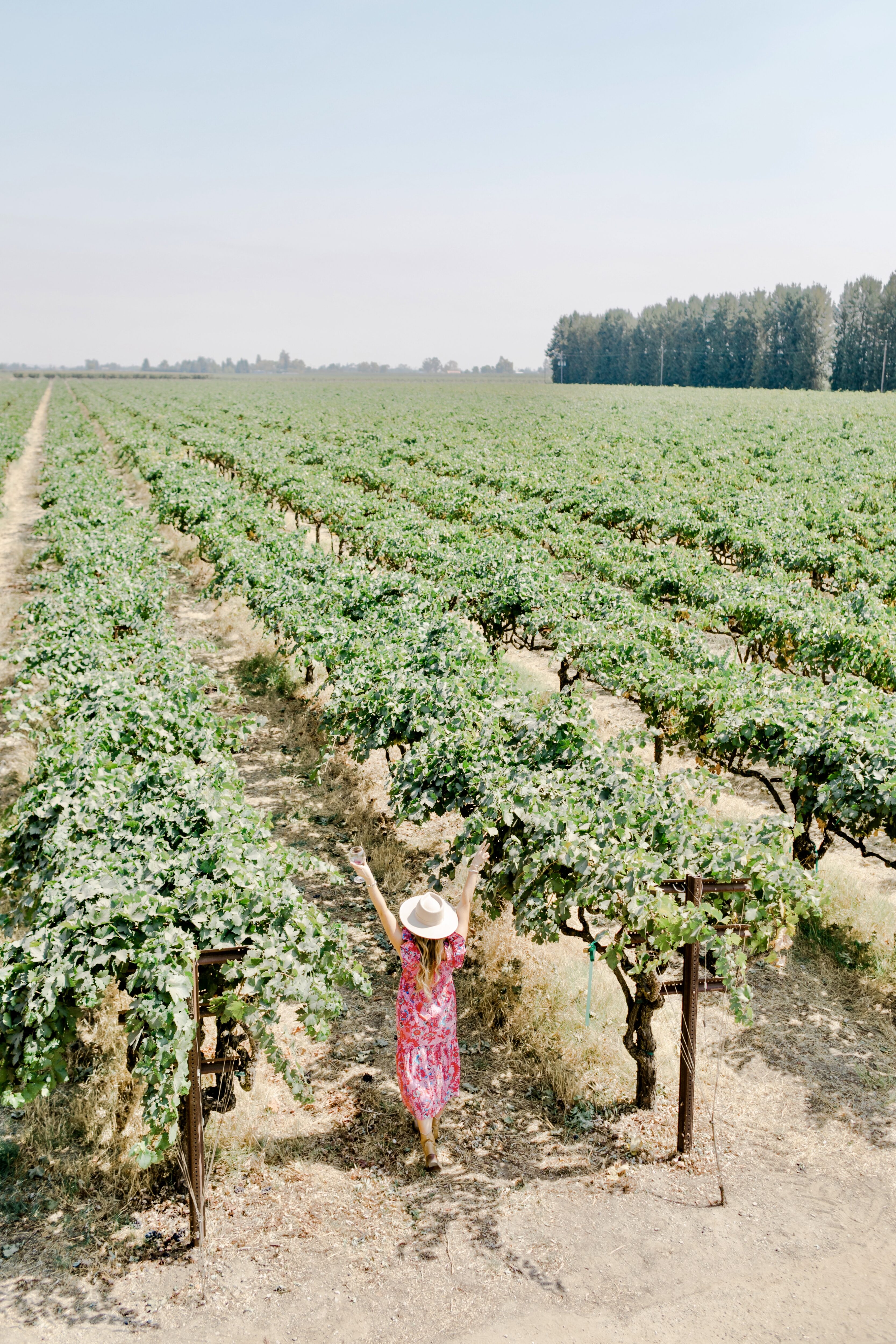 We booked our flights online with Spirit. It was so fast and so easy! We flew into Sacramento, California, and then drove the short 45-minute drive over to Lodi. But Spirit also has direct flights now to Los Angeles, Orlando, and Las Vegas. Spirit is new to the Memphis market, and they are constantly adding more flight options. Depending on your dates, there are several options to fly from Memphis to Sacramento for only $75 each way. You really cannot beat that price!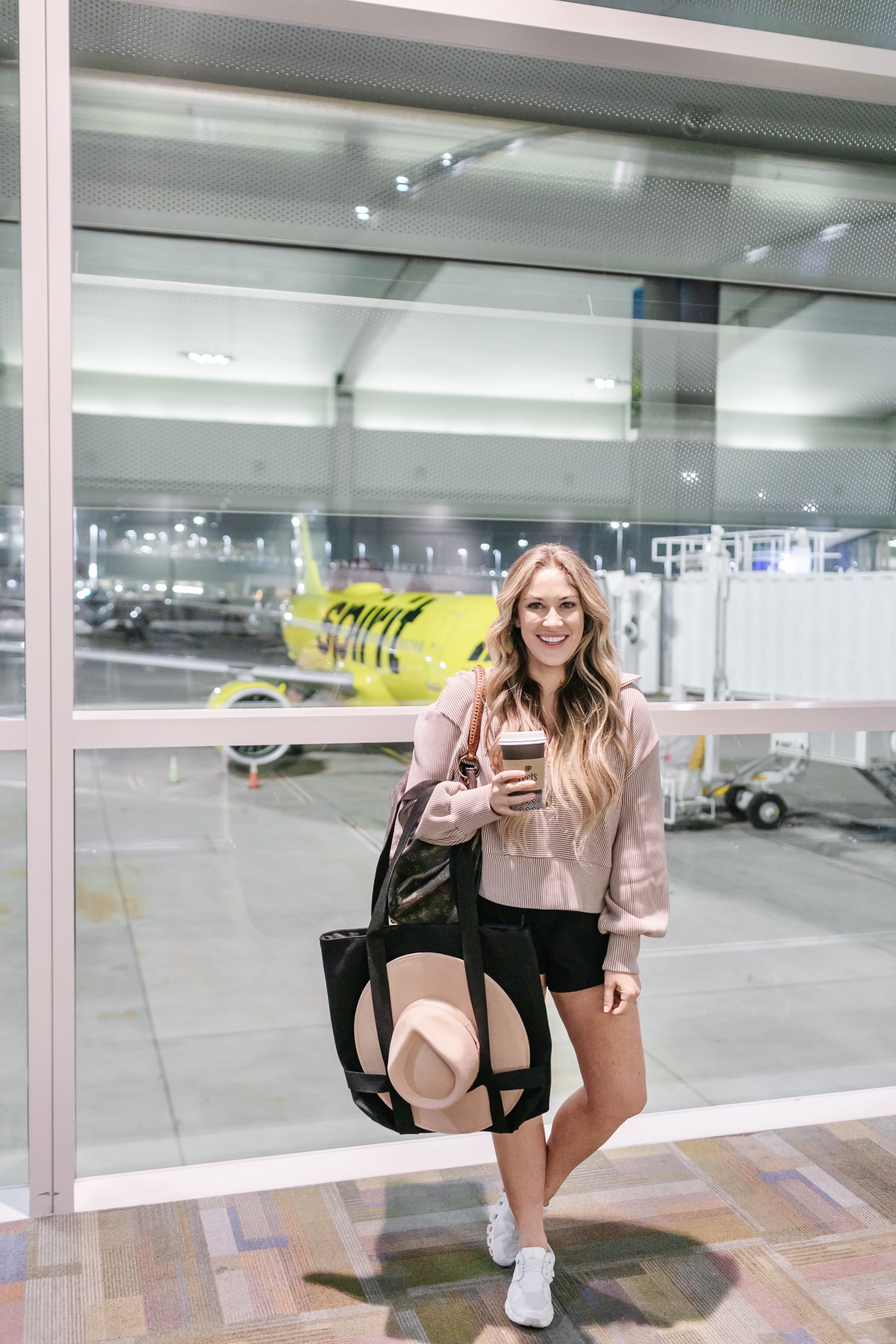 I love how much money you can save flying Spirit and really tailor the trip for your needs. When searching for flights, you can easily check out the price per day of the flight. This is perfect if you have flexible dates and are in the planning process. This makes it great to be able to book a girls' trip and save money. And it's especially perfect for last minute trips!
I can honestly say that the Spirit staff at the gate and on our planes were the nicest I have ever met. They went above and beyond to make sure we had a great flight and a great start and end to our trip. They even sang happy birthday to some of the guests on the plane. It definitely made for a fun and stress free flight!
Places to Visit in Lodi, California
Have brunch and coffee at Wine & Roses. Wine & Roses is a hotel in Lodi, and they also have a great little cafe and restaurant. Sit outdoors and enjoy the amazing weather while grabbing something good to eat. Also make sure you check out the beautiful flowers outside and the vineyards next door.
Grab lunch at Fiori's Butcher Shoppe & Deli. This place was such a gem! They had tons of different coffee and smoothie options. And they offered plenty of gluten free options from salads to lettuce wraps. I got the classic chicken with avocado and sprouts wrap, and it was so good!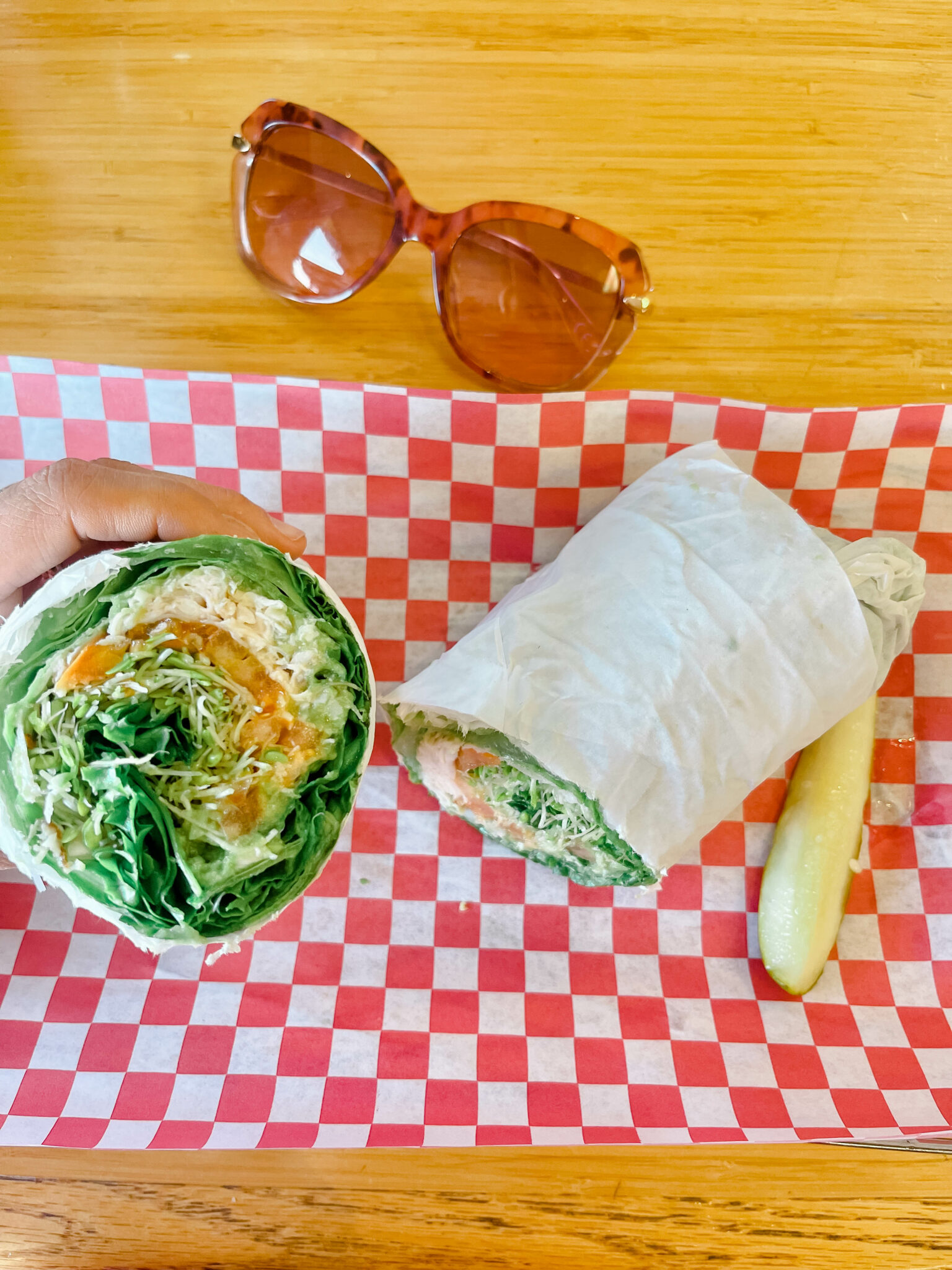 Eat Dinner at Pietro's Trattoria. This place came highly recommended, and I now know why! We sat outside on the patio, and it was so pretty and peaceful. They grow many of their own vegetables and herbs right outside in their garden. I had the sole with risotto and a salad, and it was absolutely amazing! Everything we had that night was just superb.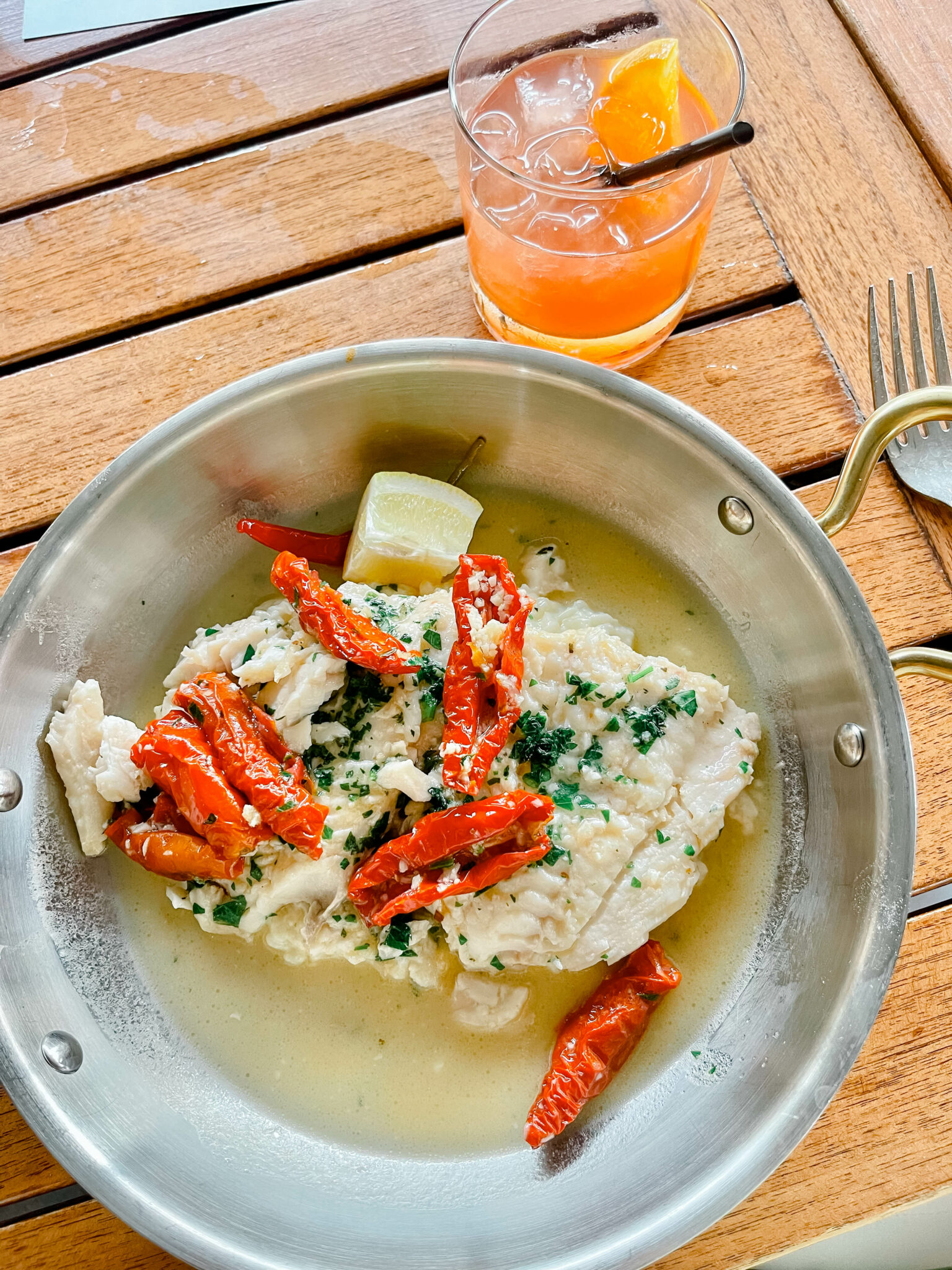 Try an olive oil tasting at Calivirgin. This was such a fun experience! Calivirgin has olive trees right outside that you can tour. You can sit inside or out and order something off their menu or even do an olive oil tasting. Our favorites were the lime olive oil and the strawberry balsamic. Yum! They also have Calivines, and you can do a wine tasting also.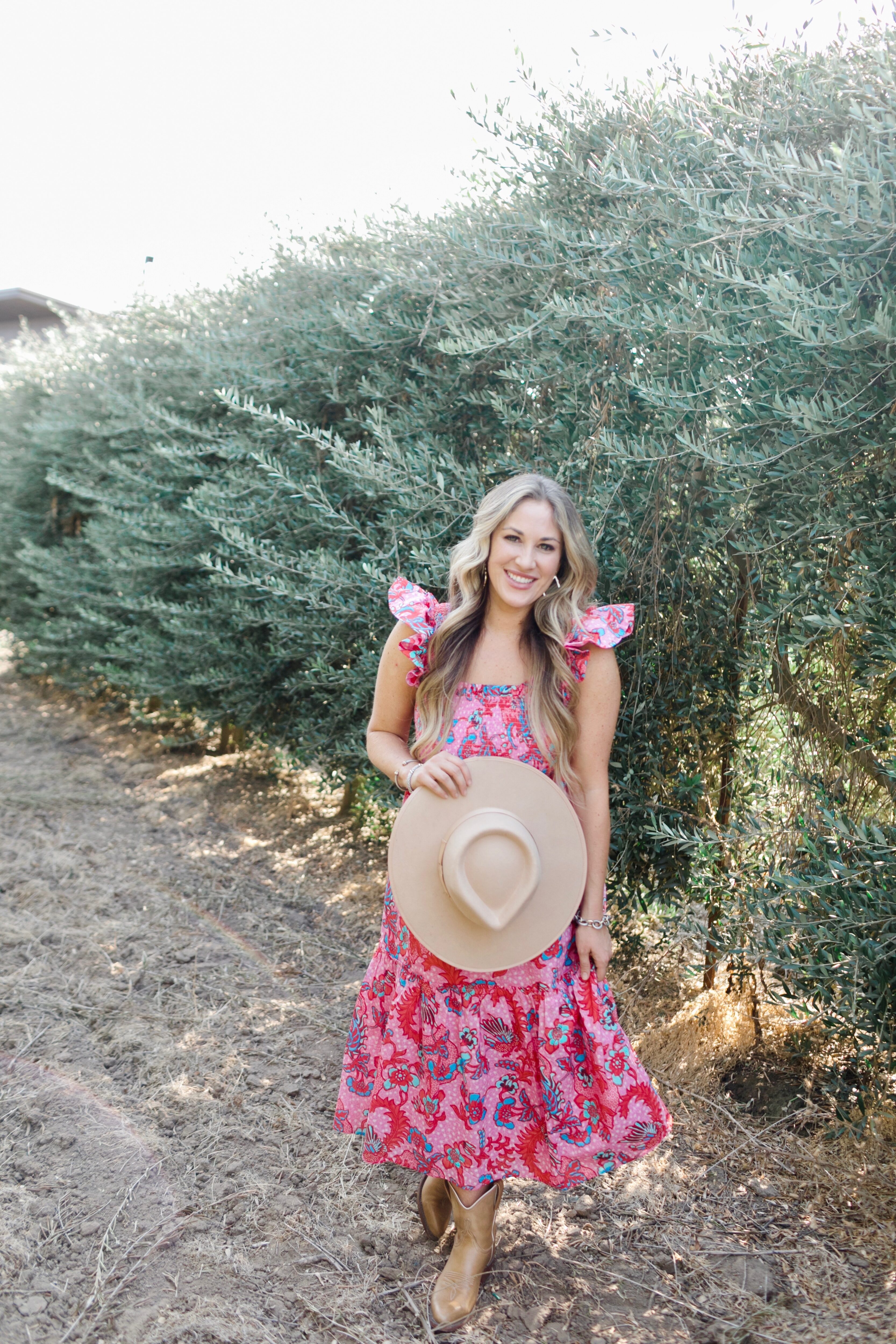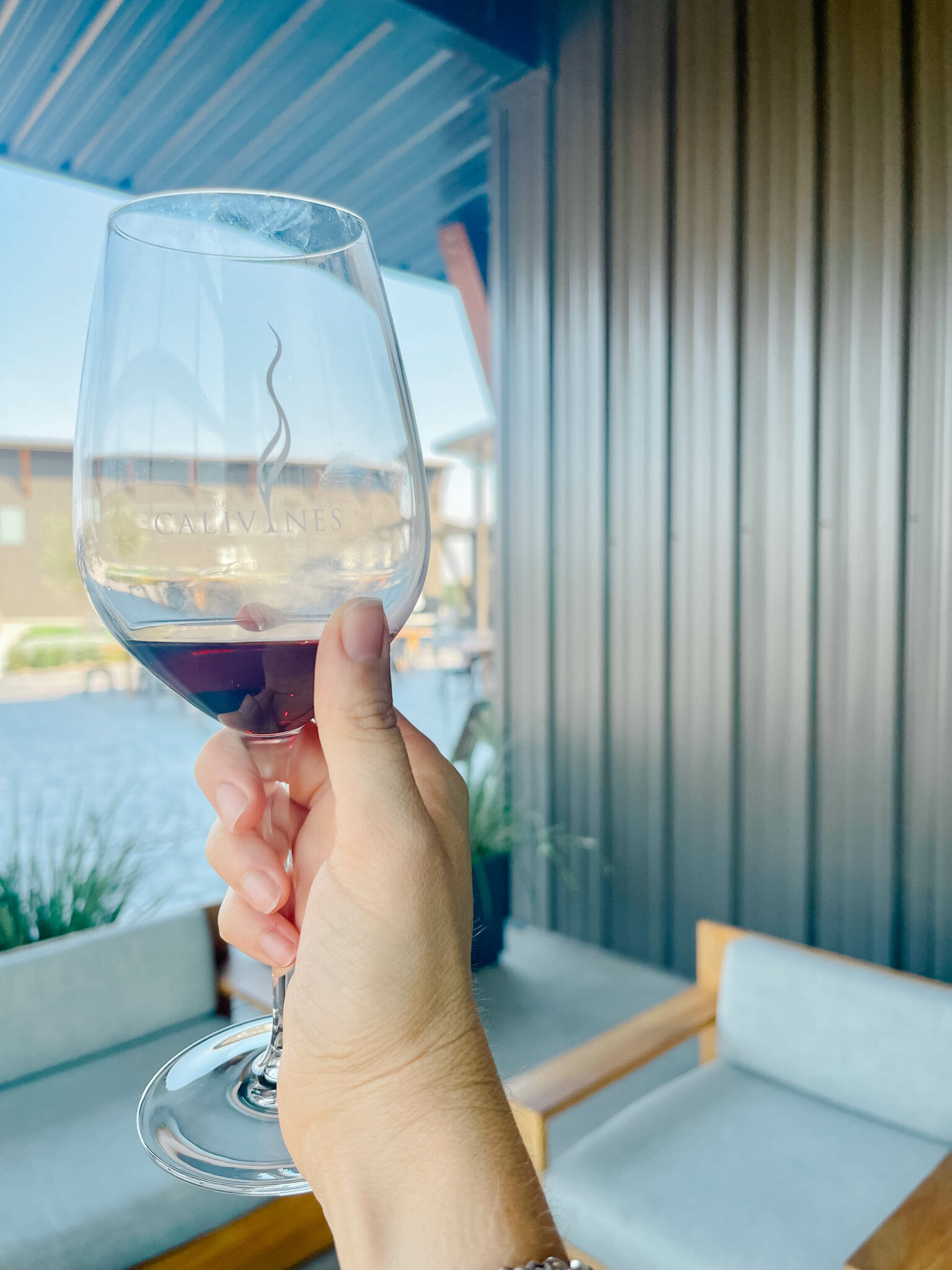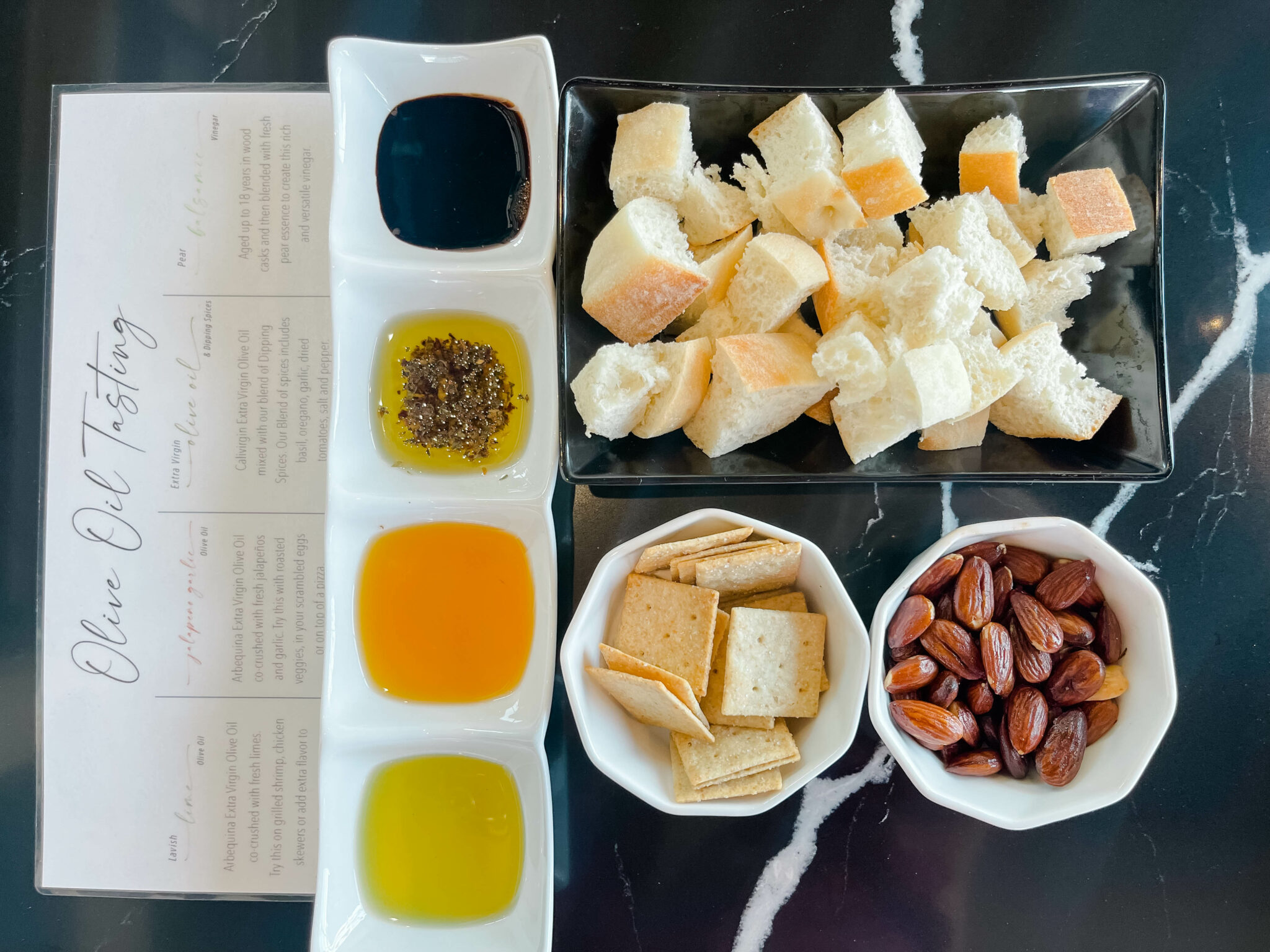 Visit the almond, walnut, cherry, kiwi, apple and olive tree farms. Lodi has a large number of farms in the town from vineyards to nuts to fruits and even to vegetables. It is so nice to be able to see the different crops that are grown in this area of the US, and many of the local restaurants serve food that is local to these farms in town.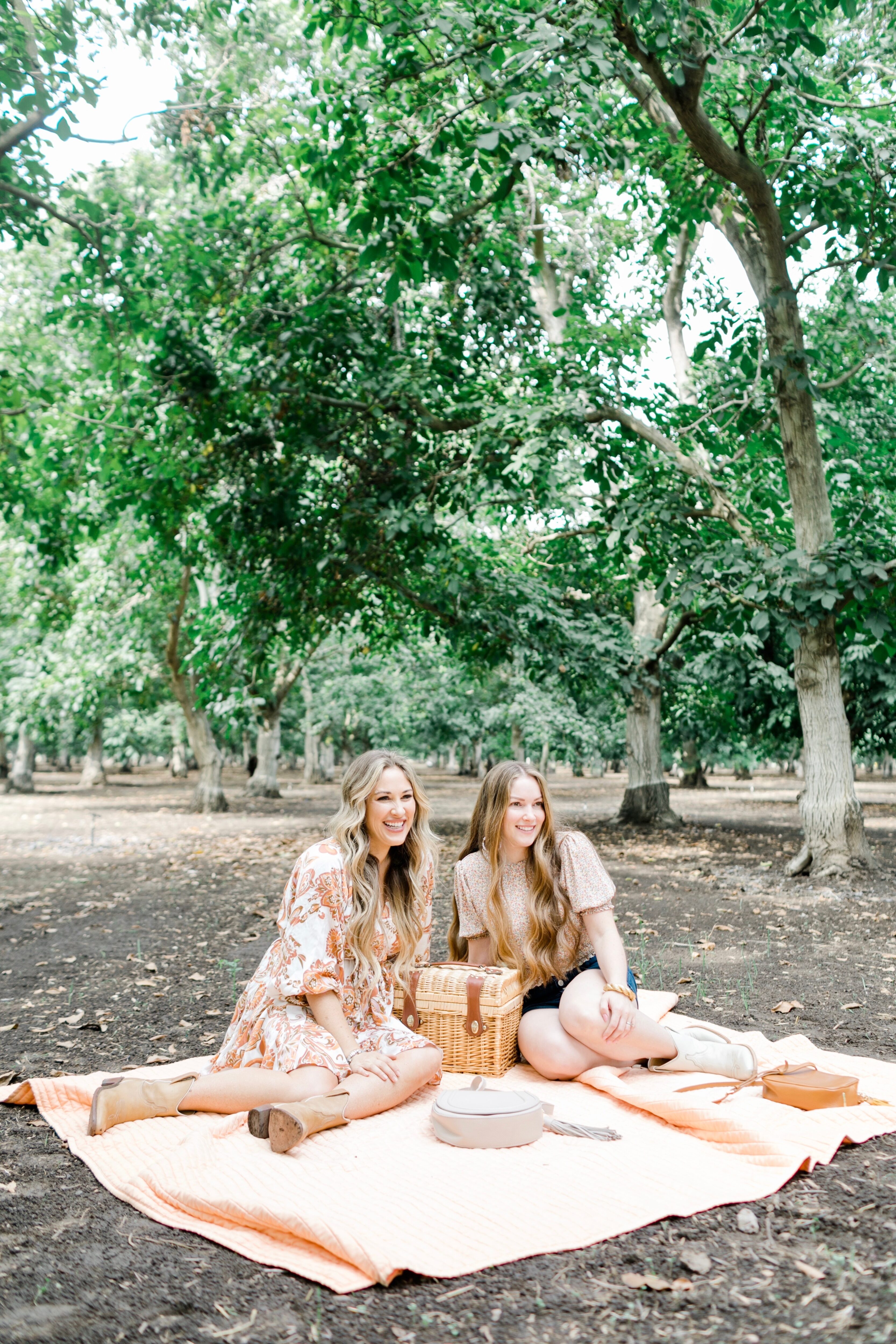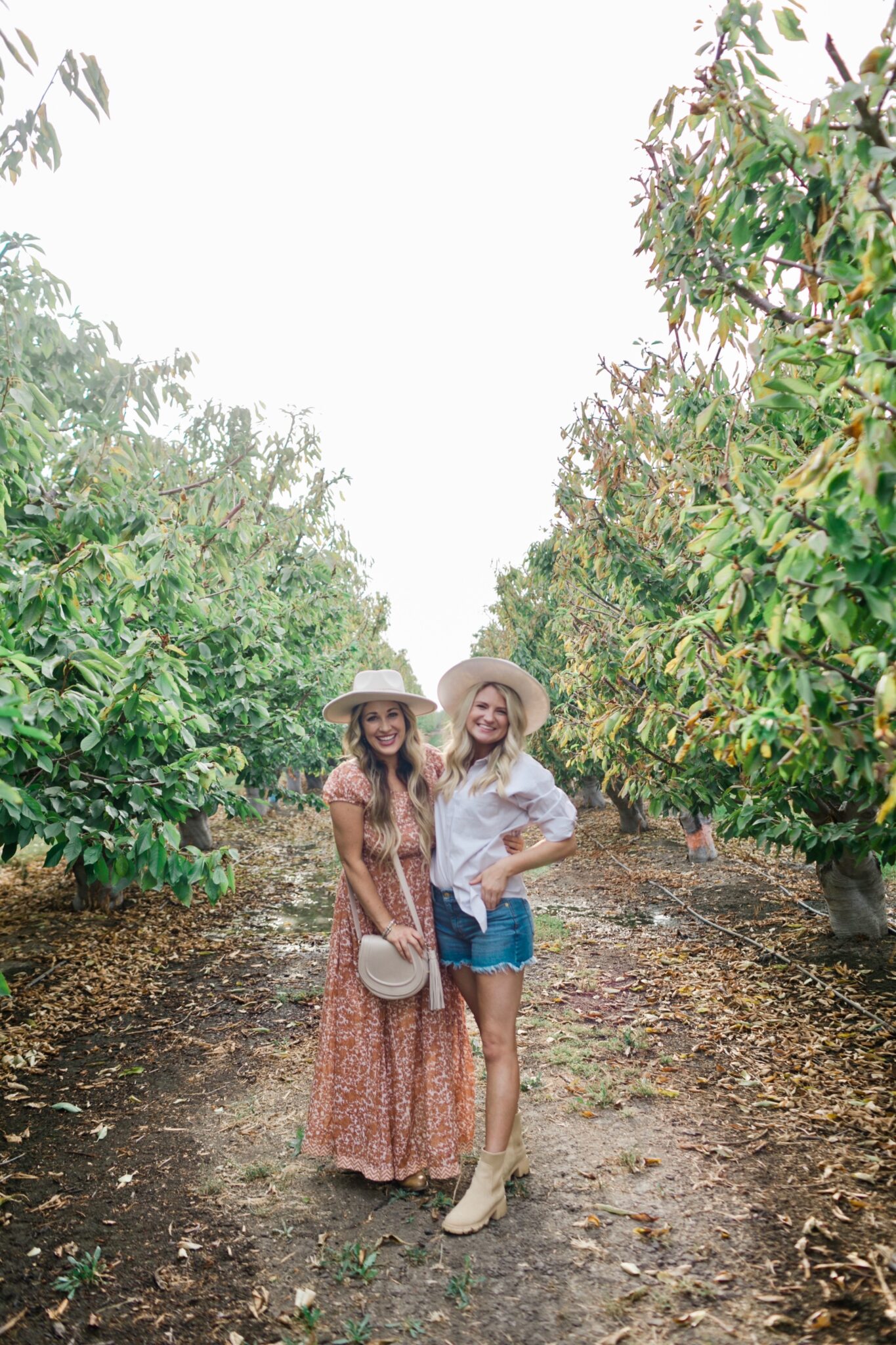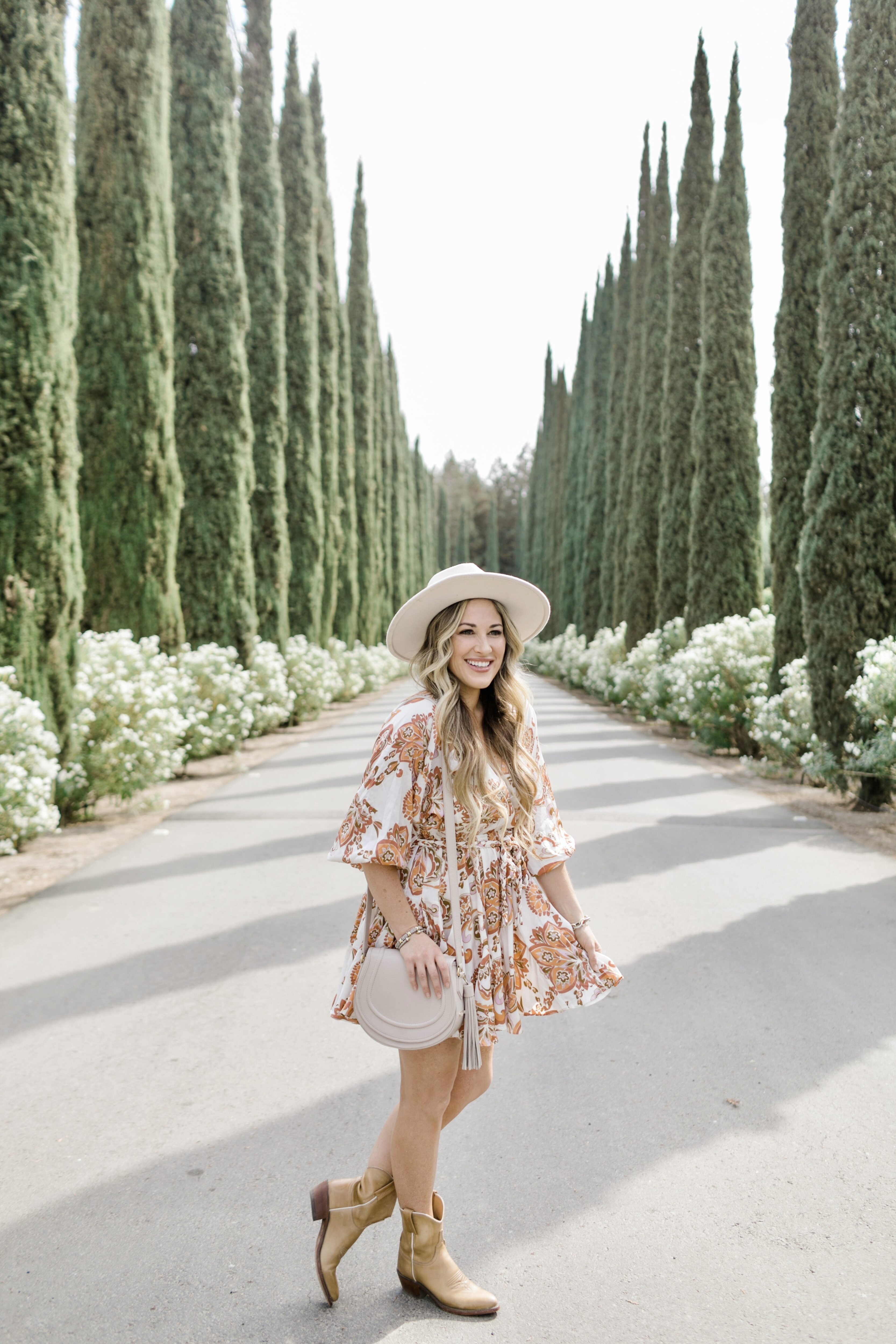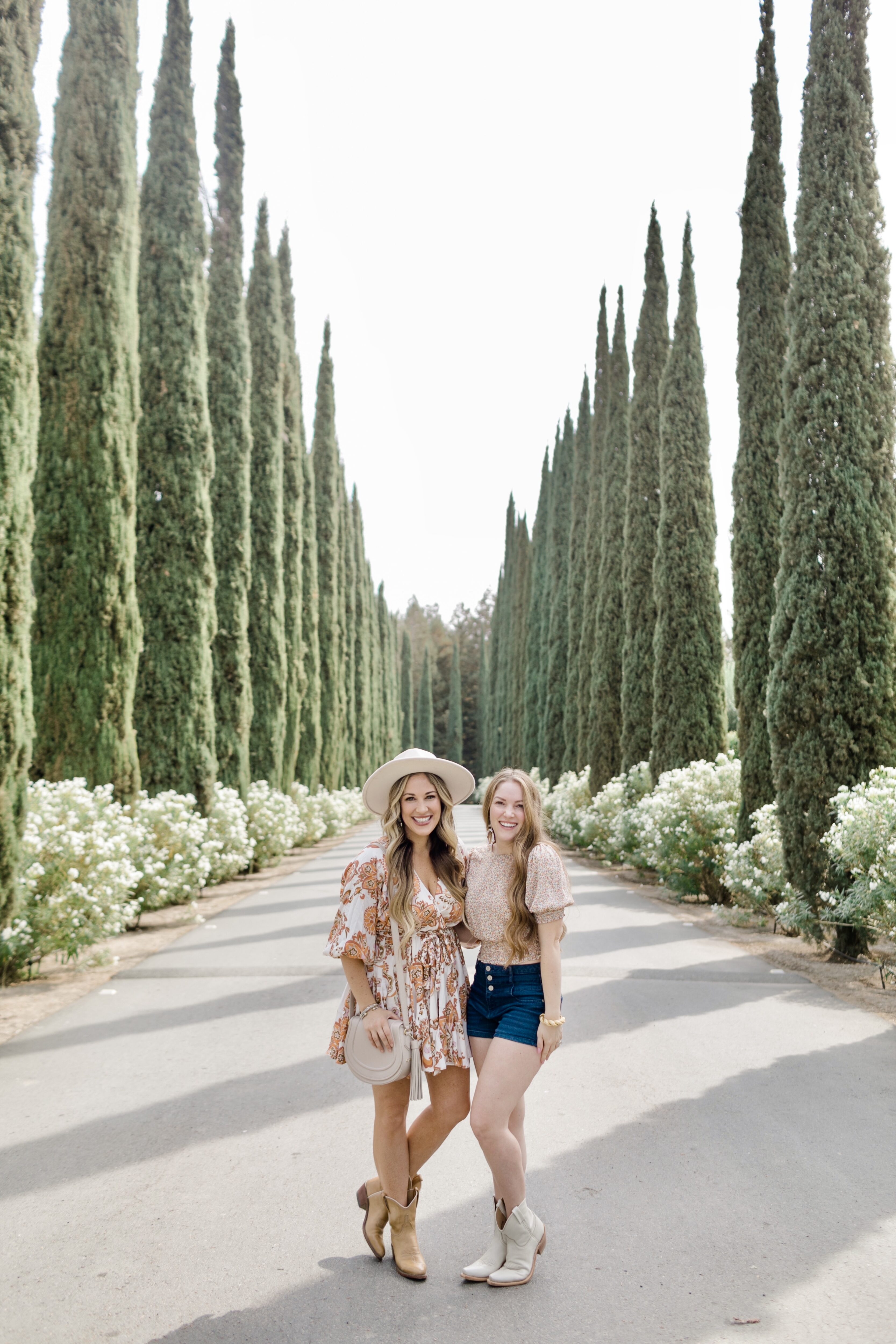 Shop Lodi's charming downtown shops. I bought the cutest sweatshirt and tank top from Her Pretty Things. And my sister fell in love with Postura Collection. You will definitely find some unique pieces that you will love at their shops.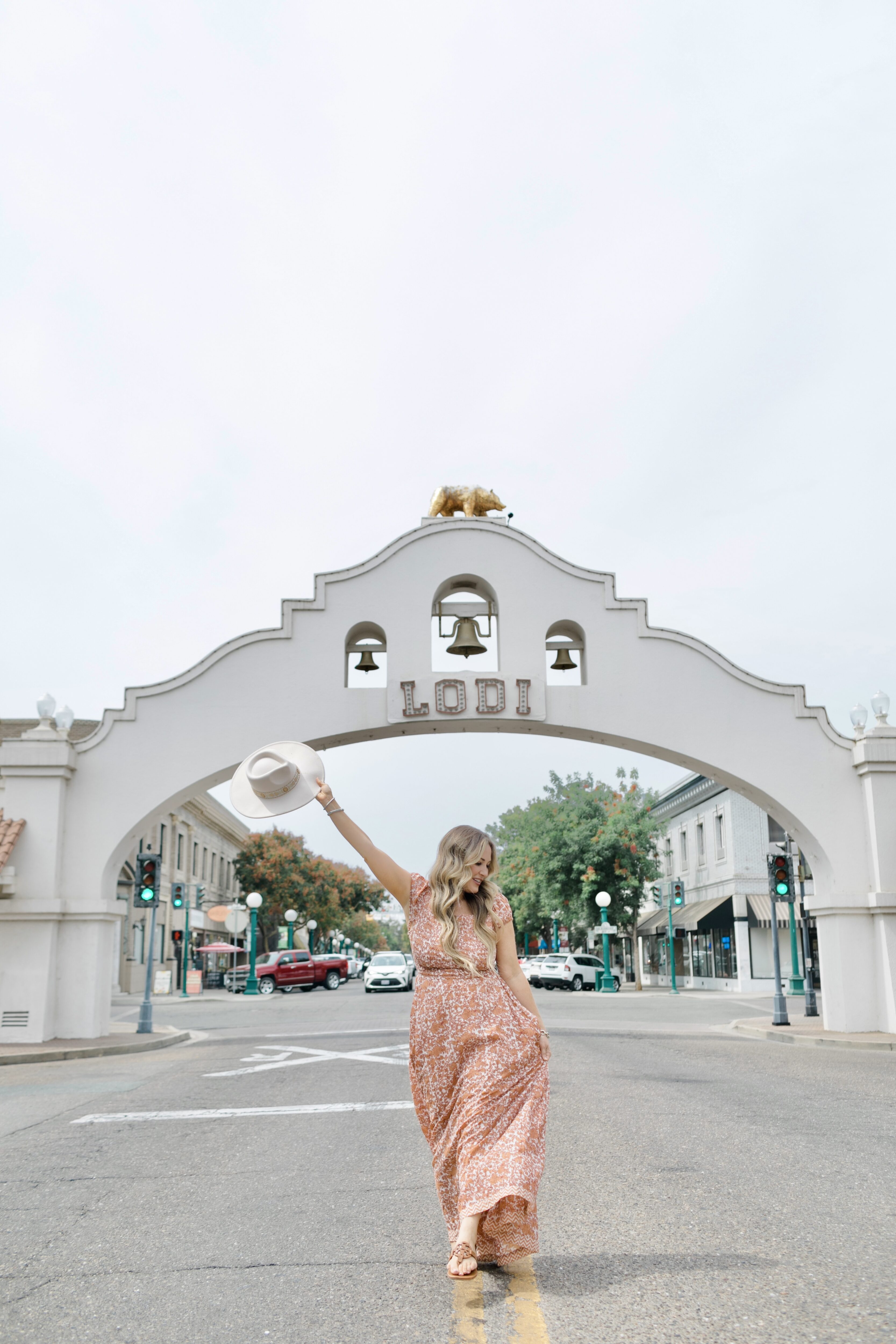 Cycle around town to the wineries. There are several wineries that are within walking distance from each other. But why walk when you can bike there?! With the temperature as amazing as it is in Lodi right now, you will want to rent a bike to ride around and really take in the sights and all Lodi has to offer.
Enjoy a wine tasting and live music at Stonum Vineyards. Stonum Vineyards was our favorite winery and vineyard in Lodi. They have a tasting barn where you can sit indoors, upstairs, out on the balcony or even outside downstairs. They even have some tables with covered umbrellas for shade.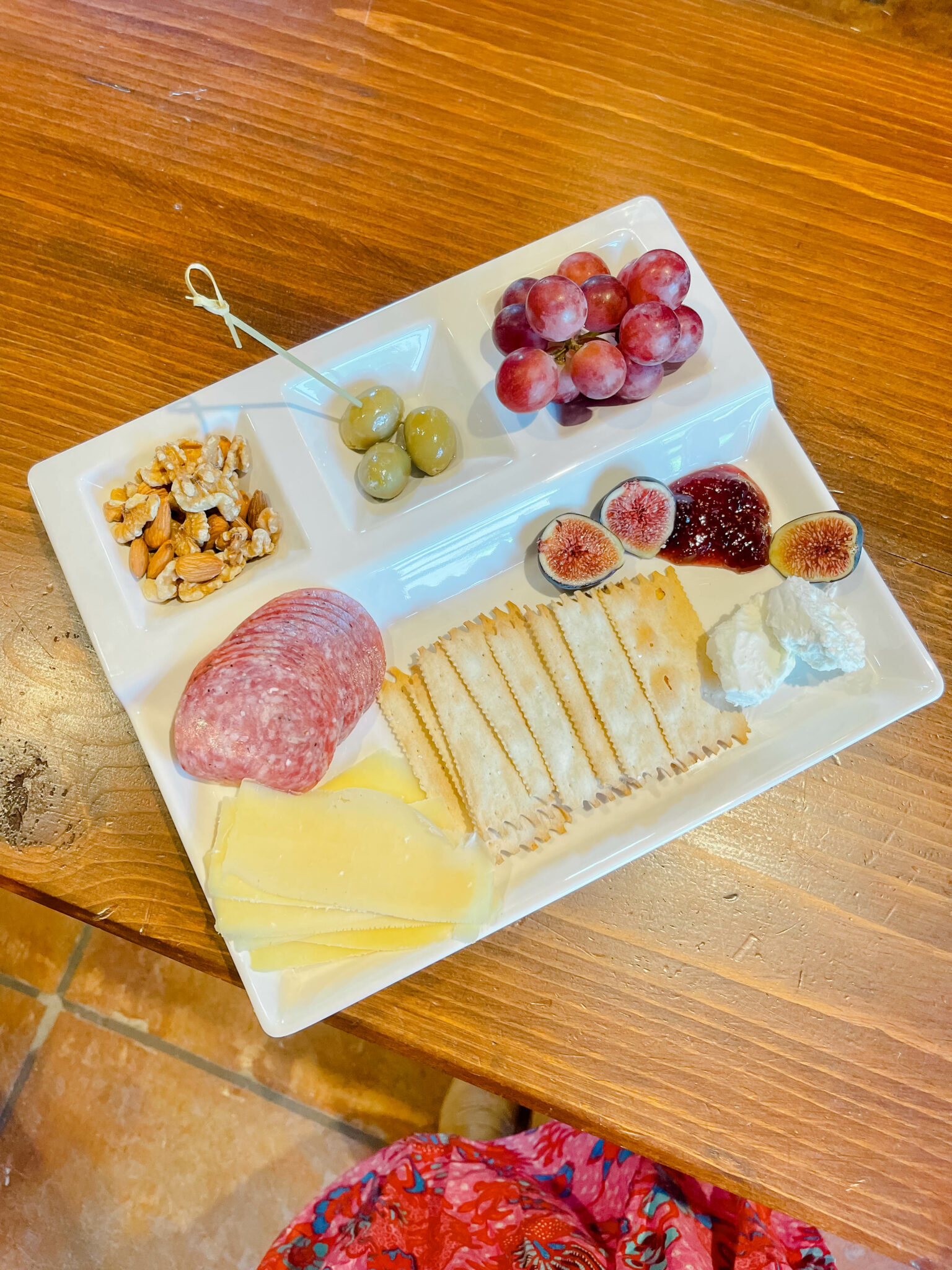 Right across from you is rows and rows of vineyards. And on your other side is a pond and several trees. The grounds are just so peaceful and relaxing that you won't want to leave. On Friday nights, they have live music at the tasting barn. They also have an amazing charcuterie board with fresh figs. Yum!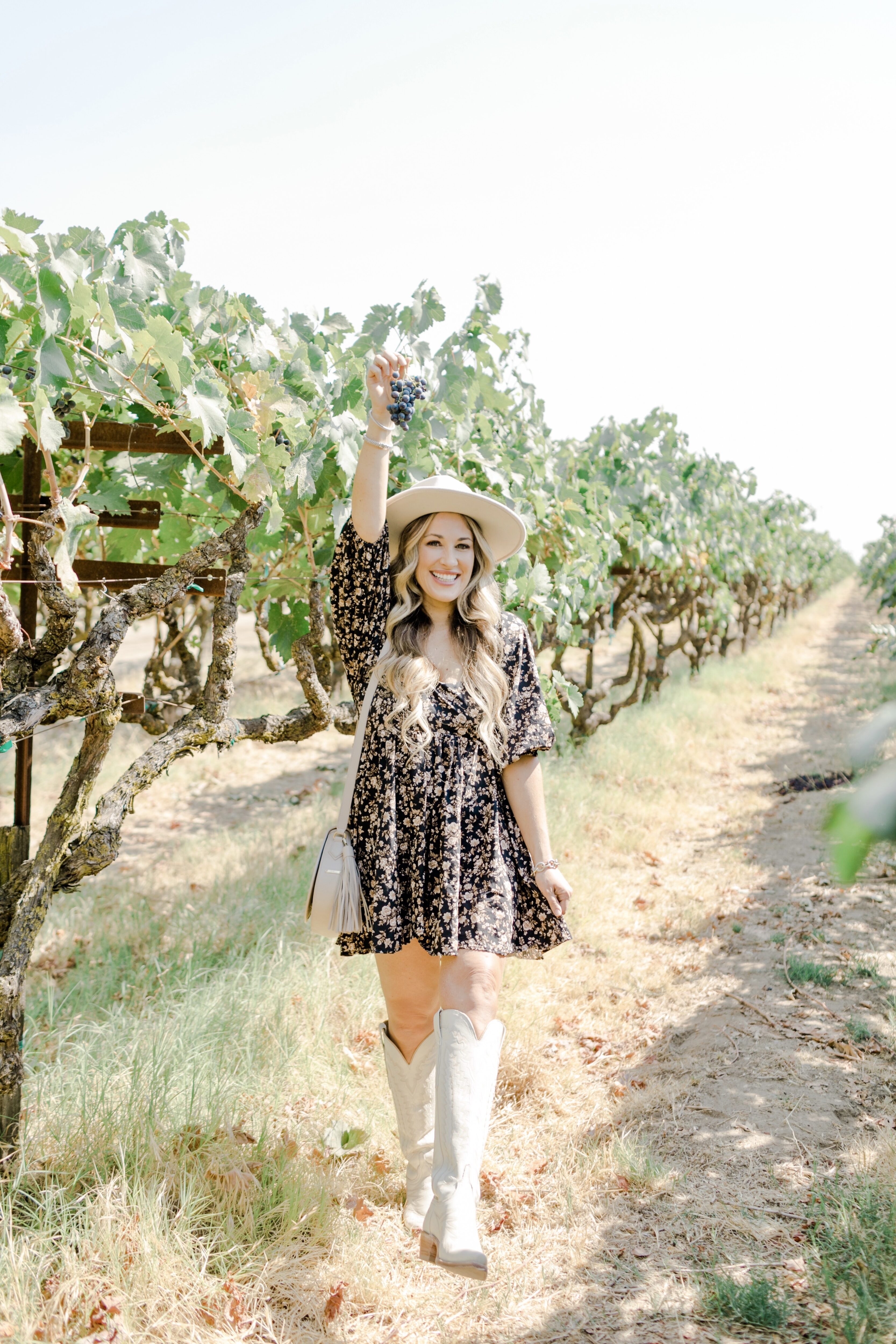 From the Zinfandel to the rose, their wine was amazing. And they have the most wonderful staff! The owner and her niece, Francesca, are just so sweet, helpful and accommodating. Francesca gave us so many great recommendations of where to visit in town, and she even gave us a tour of some of her favorite farms in town. It was the best experience!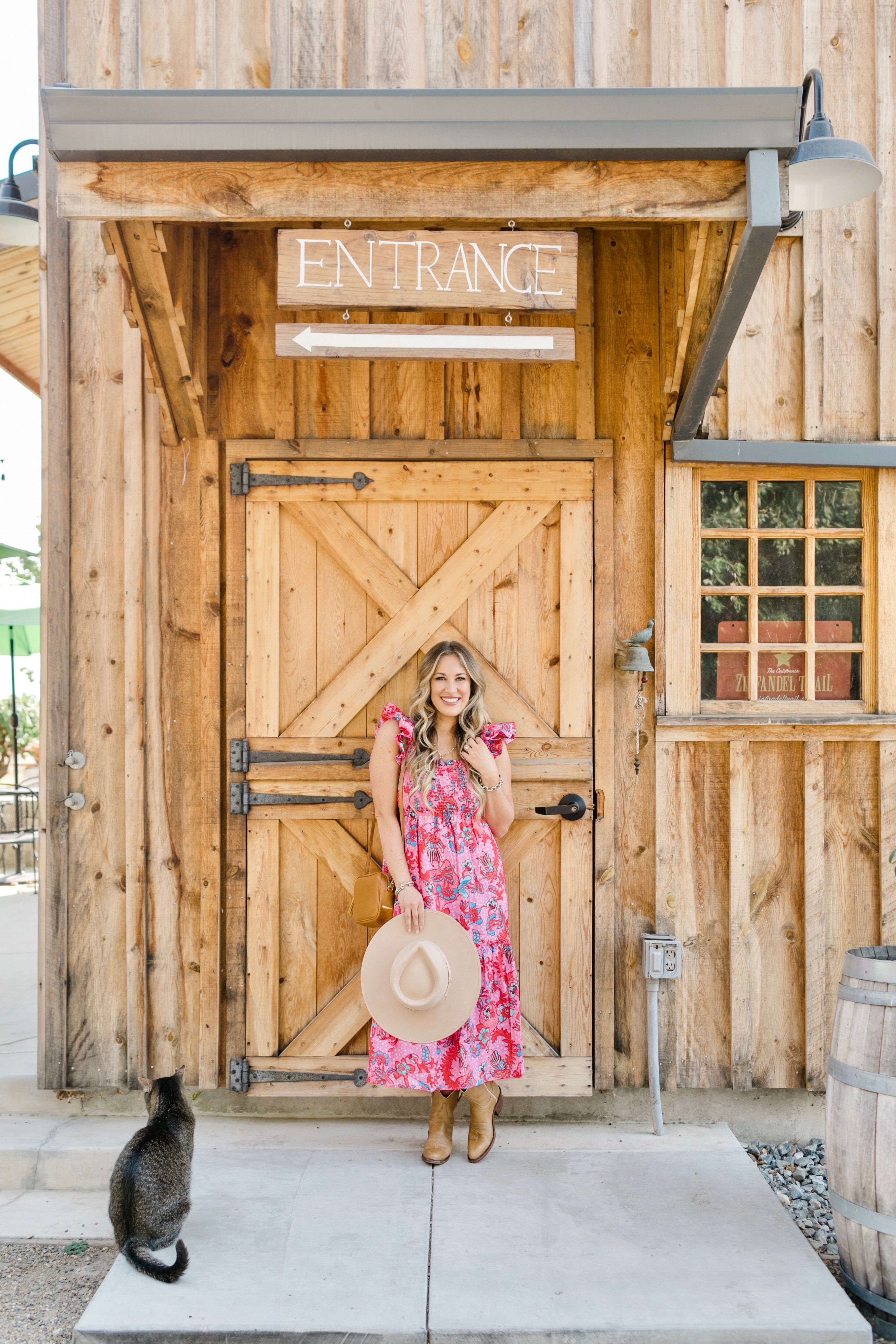 Stay at Stonum Cottage. If you're looking for a great spot to stay in Lodi, Stonum Cottage is it. It is situated right by the tasting barn and vineyards. It is so convenient to just be able to walk out and grab a drink and a bite to eat and then walk back over to your cottage to relax with a nice breeze at night.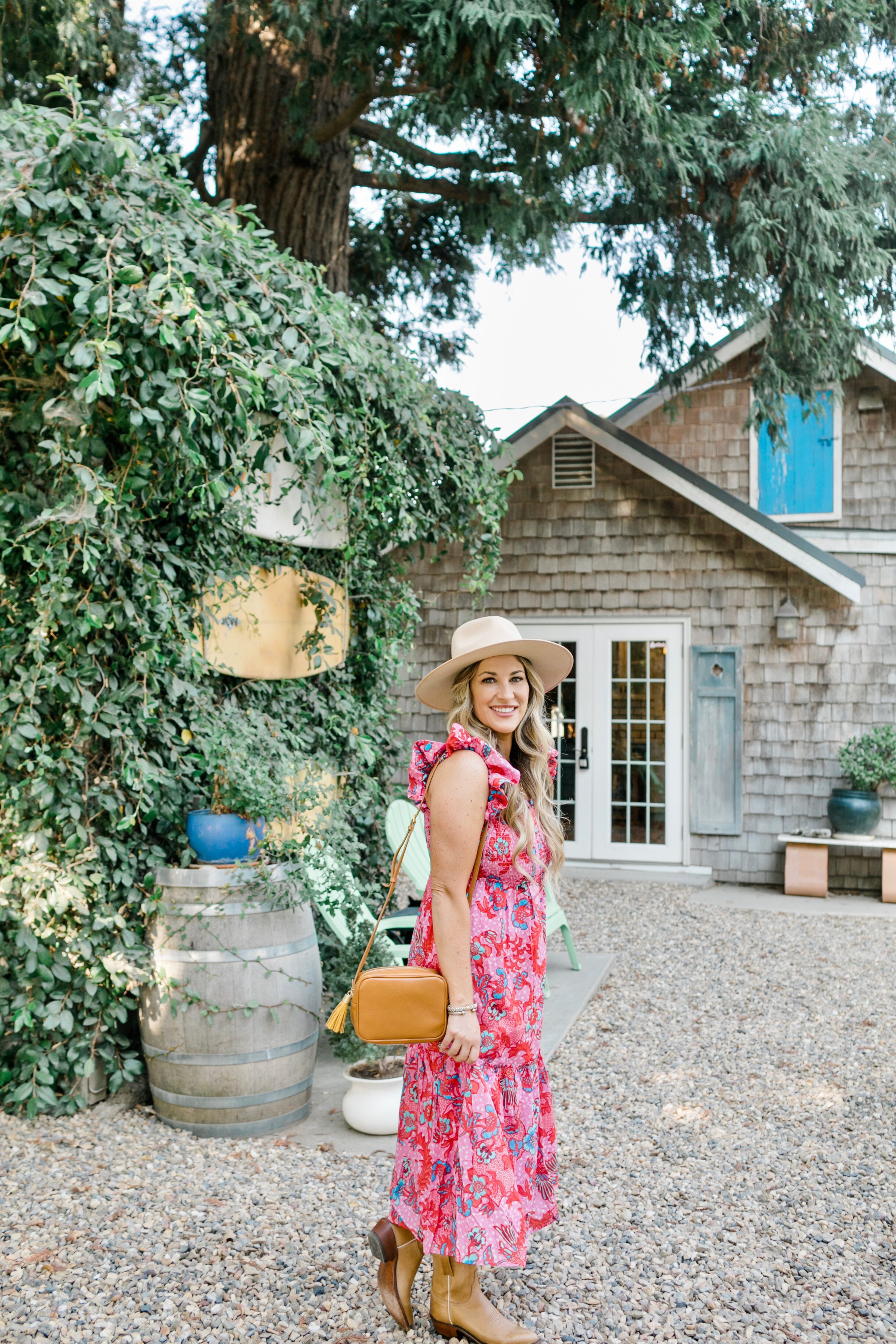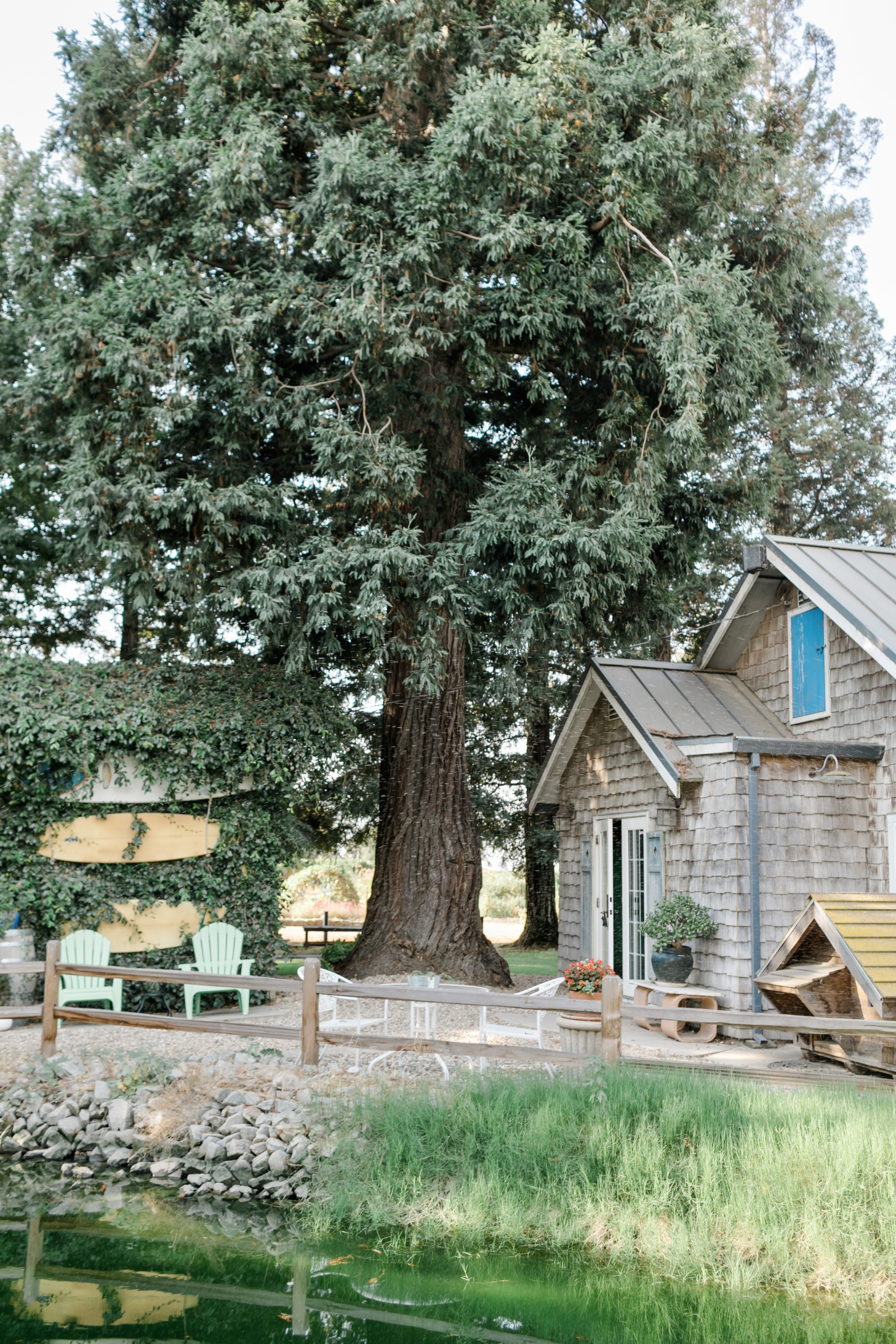 The cottage has 2 bedrooms, a living room, full kitchen, bathroom and a separate area with a washer and dryer. It was absolutely perfect for us! The cottage was so charming, comfortable and full of character. I would definitely stay there again. You just can't beat how relaxing it was and how convenient it was!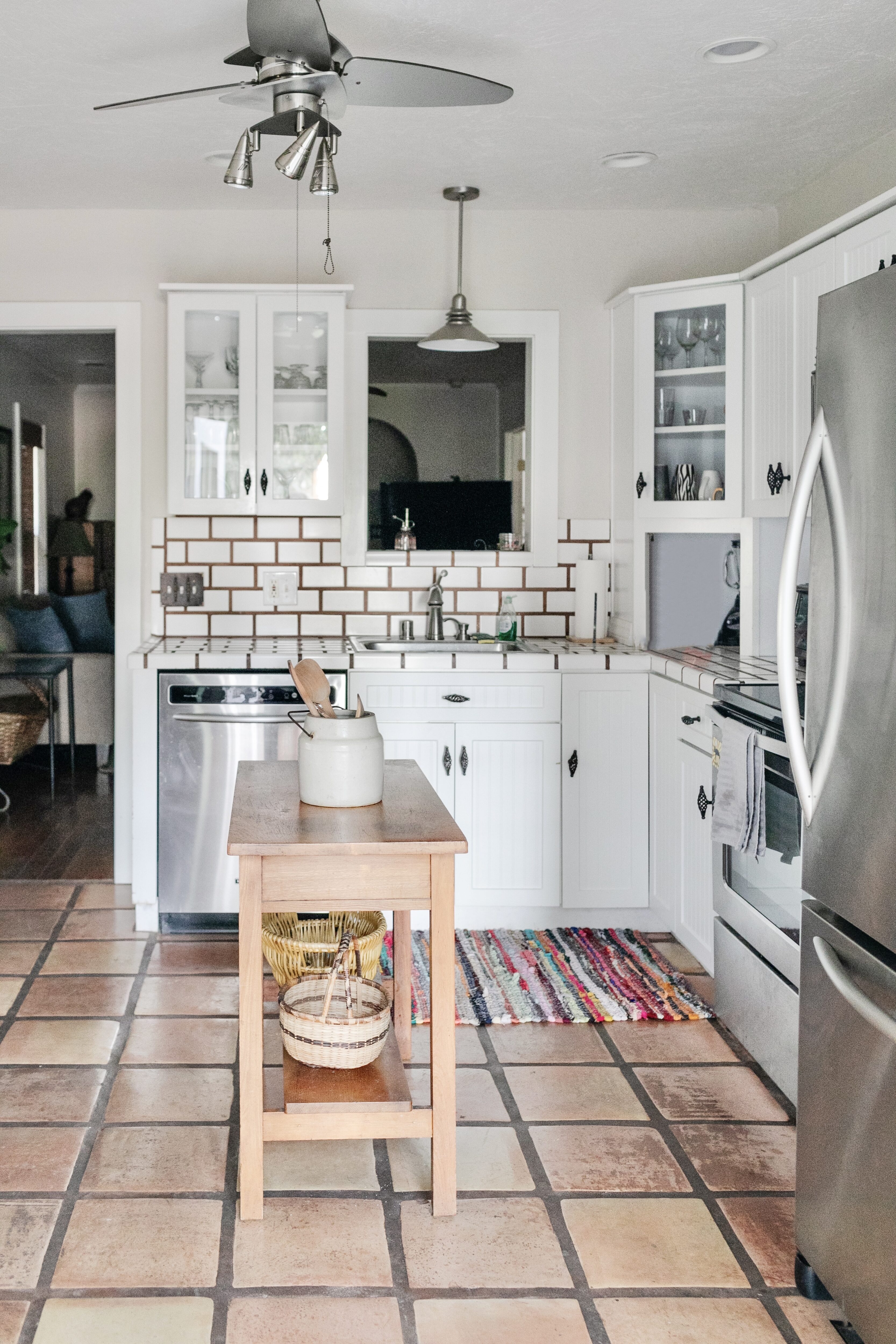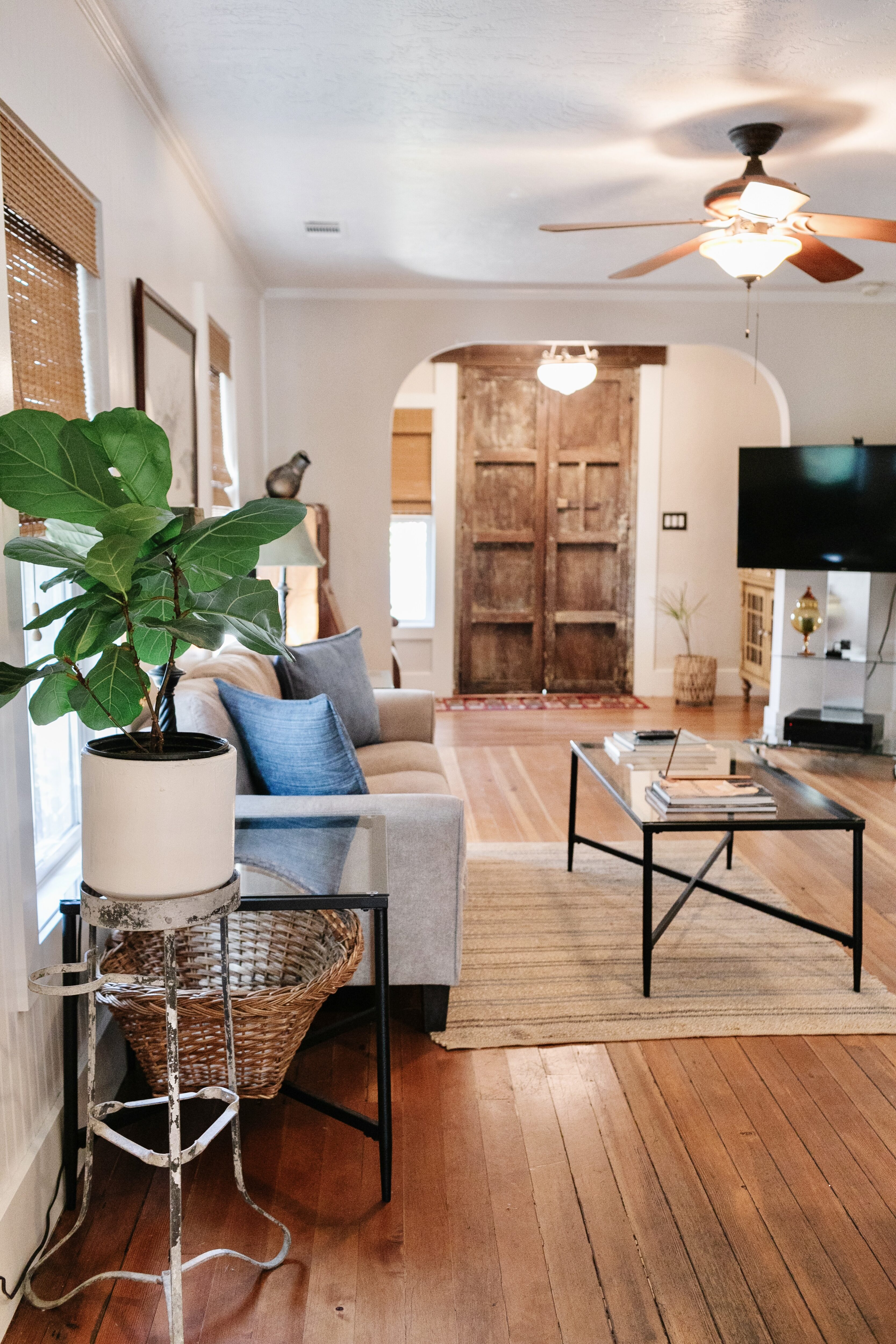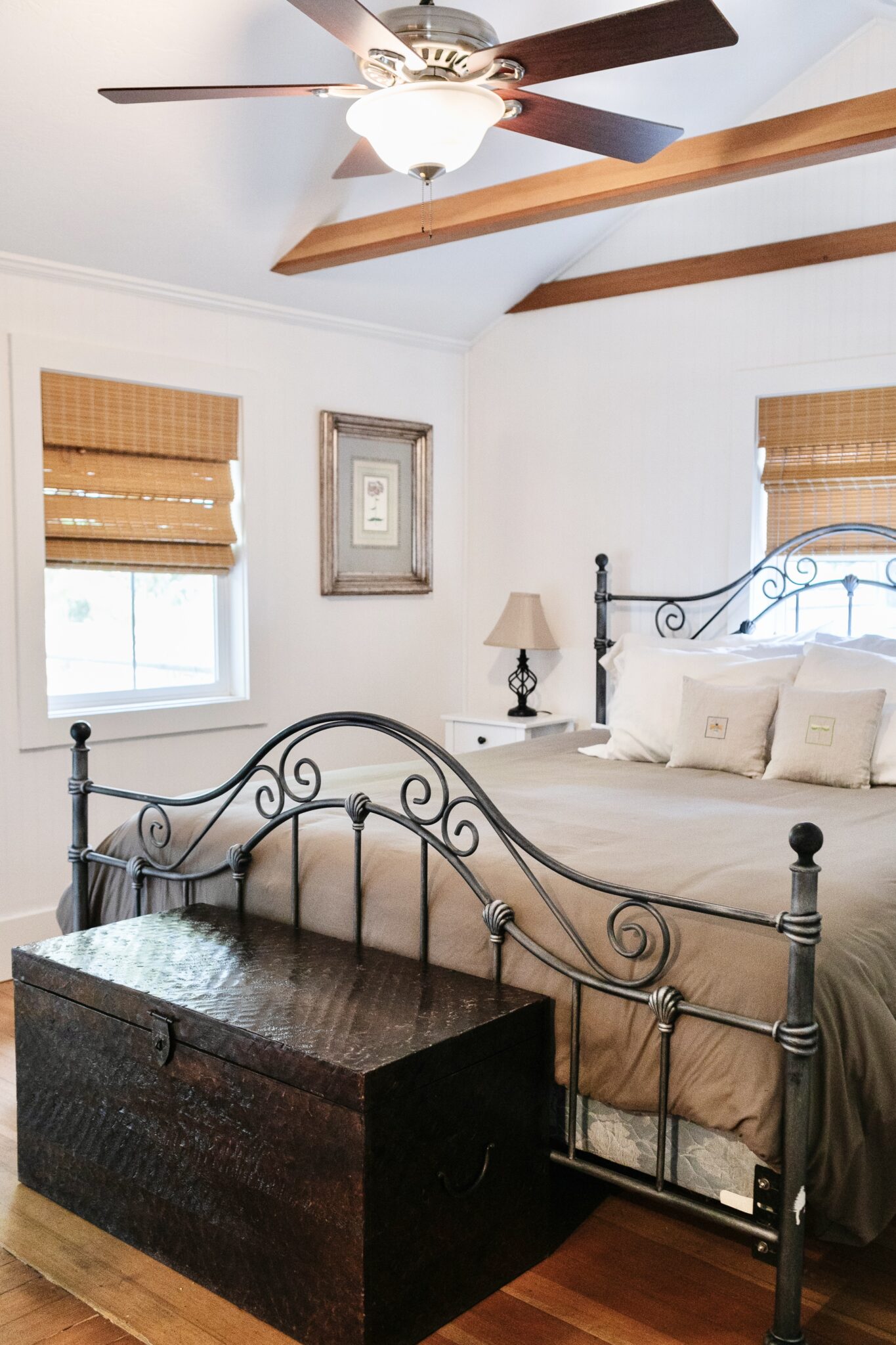 This may have been our first trip to Lodi, but it definitely won't be our last. We had such an amazing time here, and I can't wait to go back! Luckily Spirit makes it easy to book our girls' trips affordably and keep more money in our pockets by booking our round trip to some of our favorite destinations, including Sacramento, California. Until then, I am already working on my travel bucket list for 2023. What about you? Where are you flying to next? Have you been to Lodi, California?