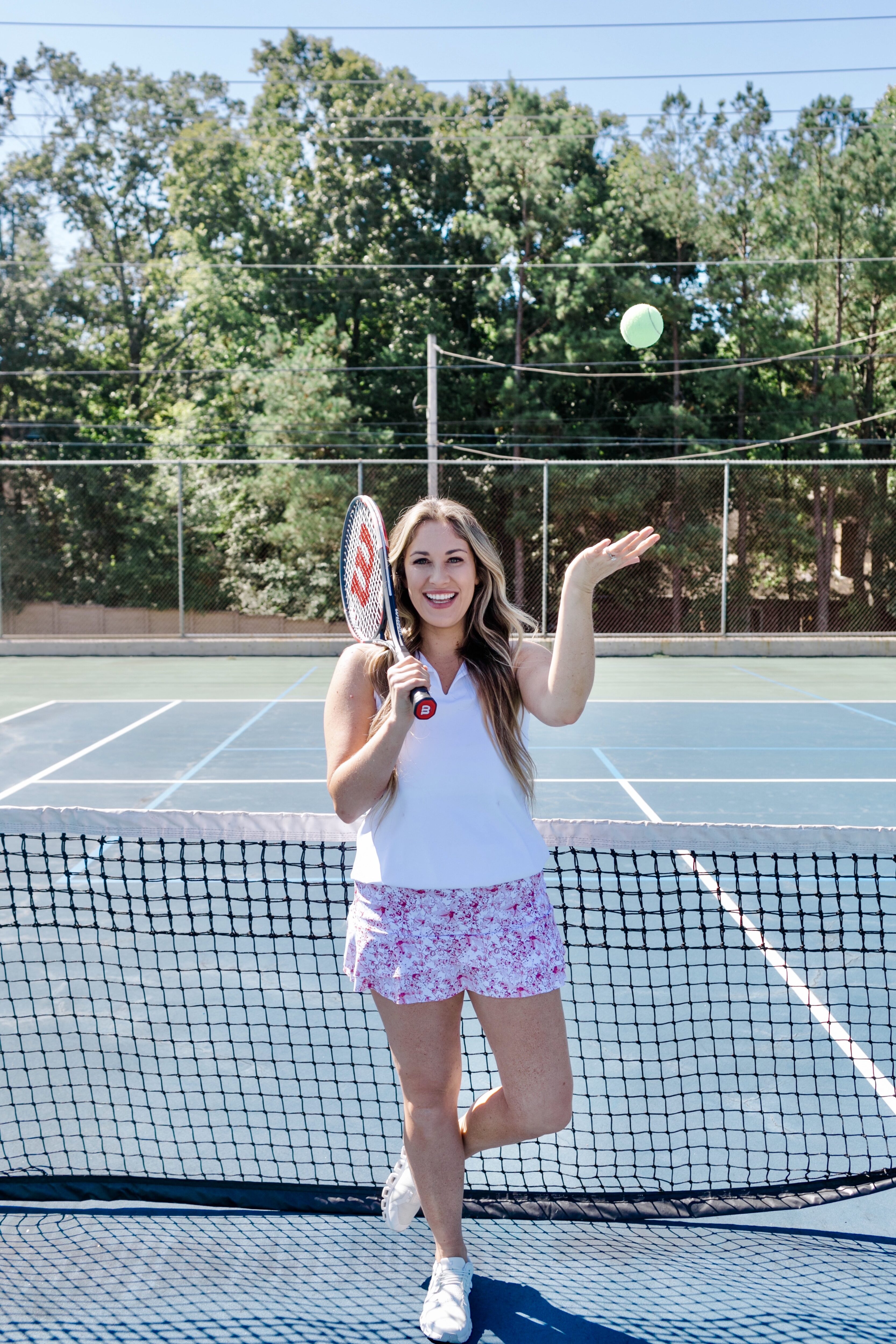 Shop My Favorite Tennis Outfits

Wow, we had some gorgeous weather in the 70's and 80's this week, and I am here for it! I love this time of year when I can get outside and be active without being drenched in sweat. One of the first things I did with the cooler weather was to go play tennis. It was such a fun morning, and now I'm going to add more tennis girls' dates to my calendar! I wanted to round up a few tennis outfits for you all!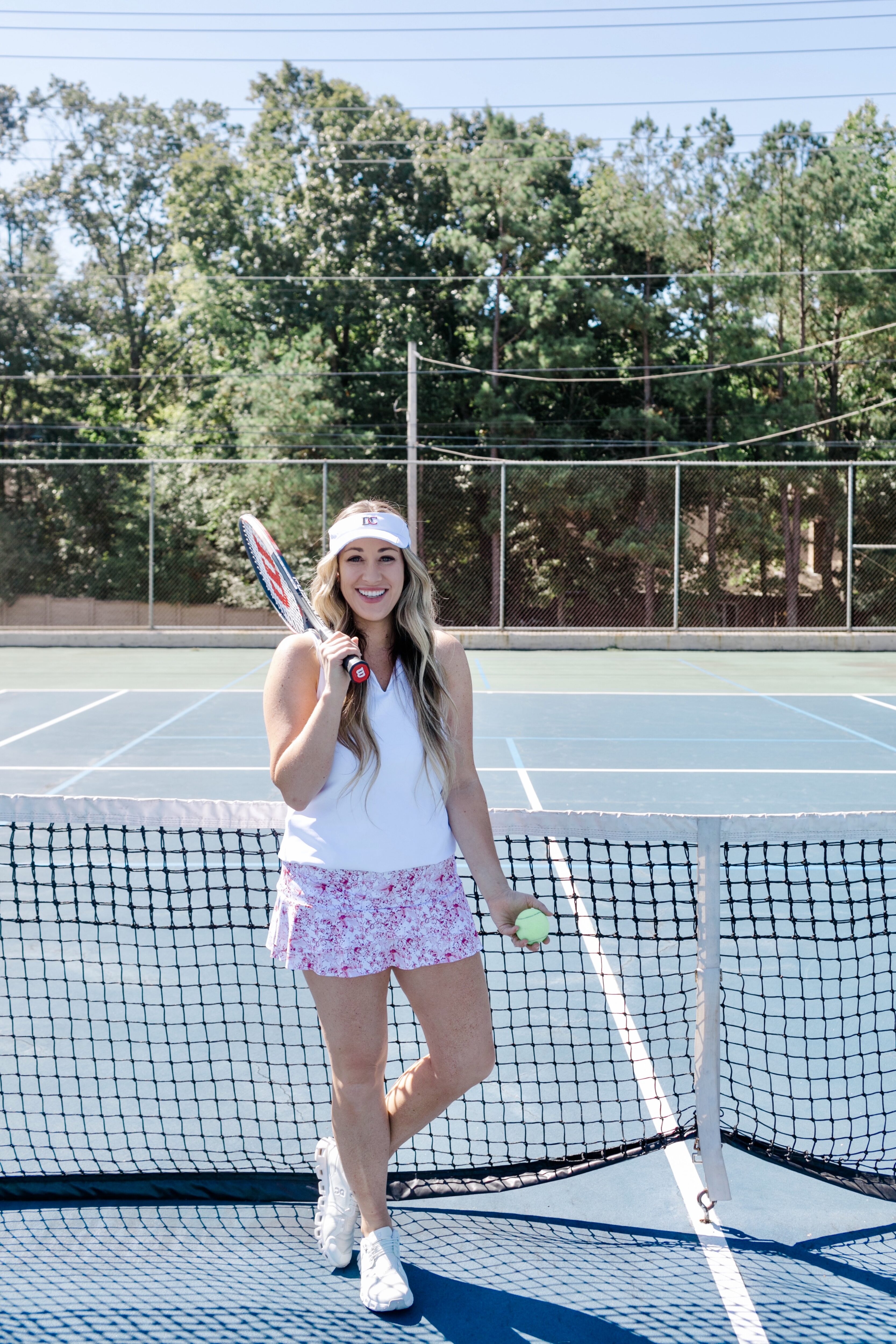 I'm wearing the cutest little top and floral skort today. I love the pretty ruffle skirt with a deep pinkish-red floral print. And the sleeveless top blousons and lays just perfectly (I'm not a fan of a typical collared polo tee tucked in.) This one lays just right and is super comfy and flattering. And it still collared without looking too stuffy.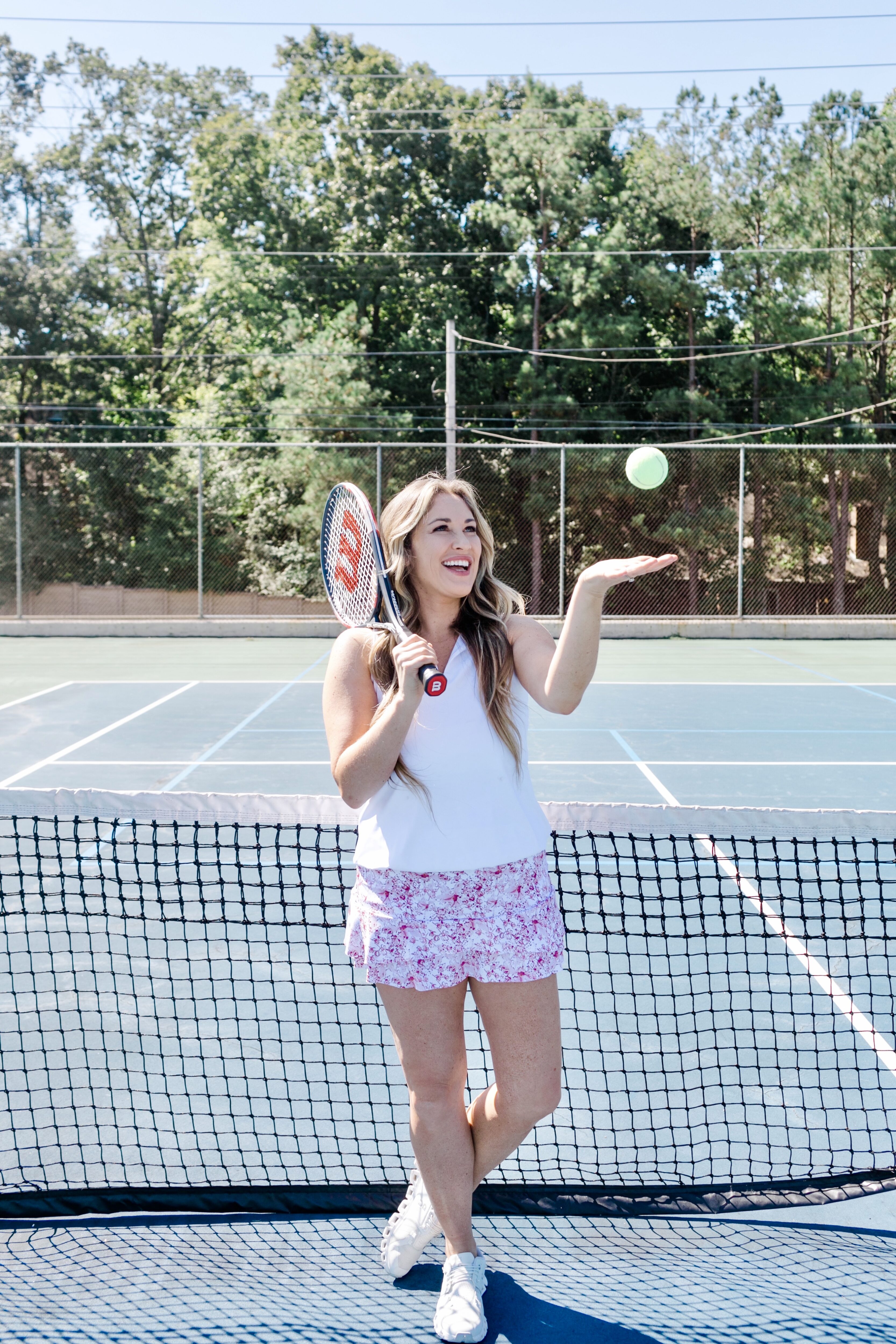 On cooler days, you can always throw on a pullover, jacket, or longer top. If you're looking for some super cute tennis looks, I'm sharing some of my new favorites above. The colors are perfect for fall, and with the right layering pieces, they can even carry you into cooler weather. Another perk of a great fall tennis look is that an outfit this cute looks just as great off the court as it does on! Do you play tennis? What are some of your favorite tennis clothing brands?
For more tennis outfit options, see my blog post here!